Decorative painting has many applications in interior design, from subtle problem solving to over-the-top impact. Certain techniques, styles, and colors work better in large spaces and some in small. When it comes to decorating small spaces, this piece of interior design advice may seem counterintuitive- but trust us, you'll love the results.
Go big or go home
The best way to take advantage of small spaces like powder rooms, reading nooks, and the like is to embrace bold colors, patterns, and textures. Bright colors (especially cool hues) or metallic finishes can actually serve to visually expand the space, making it seem larger than it really is.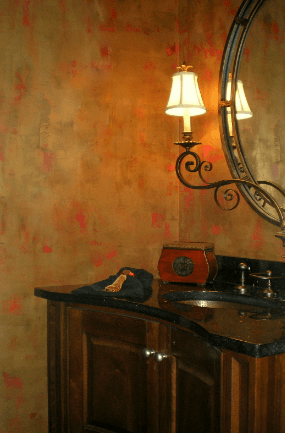 Decorative painting techniques on ceilings are also a great way to maximize design impact in a small space. A bold ceiling treatment draws the eye upwards, making the room seem taller.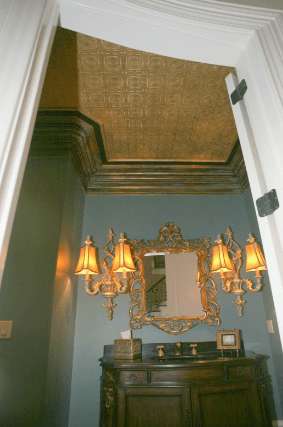 Painting the floor can also be a smart choice in a small space. The random flower pattern in this closet (combined with the wall of mirrors) expands the space and takes the focus off of the small quarters.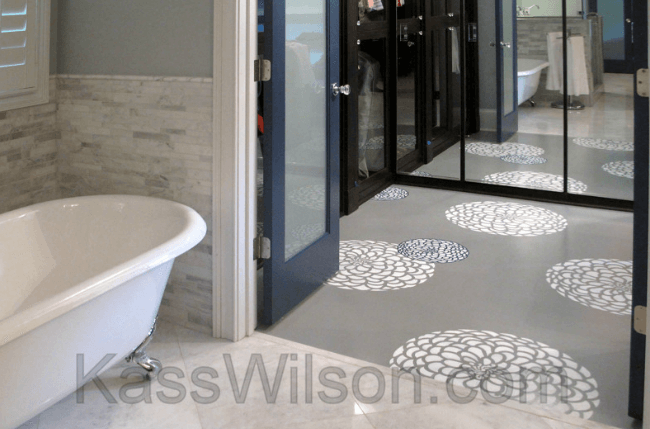 Using decorative painting in small spaces also allows you to embrace bold styles that would be overwhelming in larger doses. Below, an earthy accent wall adds texture and shine to the space without taking over.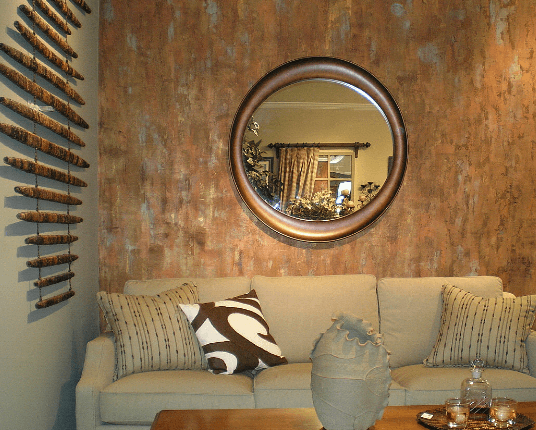 At WallsTreat Studio, faux finish artist Kass Wilson makes interiors sing with inventive finishes for walls, floors, ceilings, cabinetry, and more. Contact us today to learn more about our Atlanta decorative painting services for interior designers.