Texture, depth and dimension are always the benchmark for a beautiful faux finish.  It doesn't matter if the application is on a flat surface or even bringing out the details of architecture. Keep in mind that ANY surface can be enhanced with artistic mediums. . . even 3D elements such as this: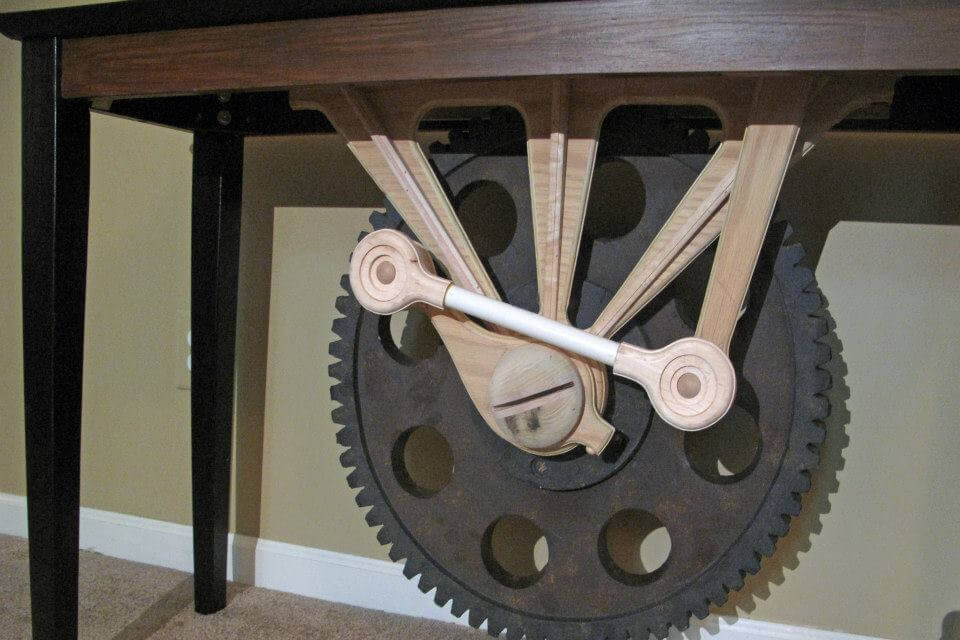 A change in style from traditional to urban contemporary got our "creative wheels" turning.  With some imagination, a simple table was transformed to become a prominent feature of intrigue for this space.  Collaborating with 3D artist, Mitch Mitton, we were able to make our ideas become reality.  The concept was to add an element that would create the feeling of motion. Mitch communicated his plans via a cocktail napkin drawing and we let him run.  This was the result. . .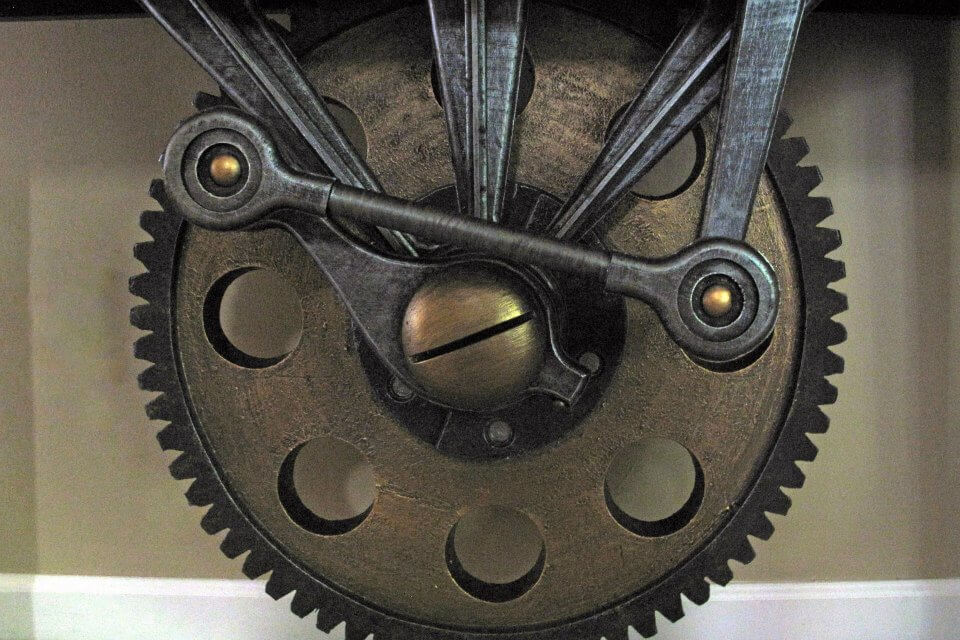 He fabricated the gear shaft out of wood, PVC pipe and sculpting foam and attached it to the underside of the table. This portion could be easily removed for the artistic finishes to be applied.  Additional advantages include the versatility of being able to take it off and utilize the gears as a separate piece of sculptural art.  Meanwhile, the actual table remains intact and will no doubt be re-purposed and re-finished in the future when the styles change again.
Part of the intrigue of this piece is that the decorative painting simulates real metals to perfection.  It appears to be actual cast iron and brass . .  but in reality it only weighs about 40 pounds!  It is a welcome discovery for anyone who tries to move it.
So, get your creativity in gear!  This collaboration of talents can open up a whole new realm of design possibilities.  Just know that if Mitch can make it, I can paint it and your client can have it!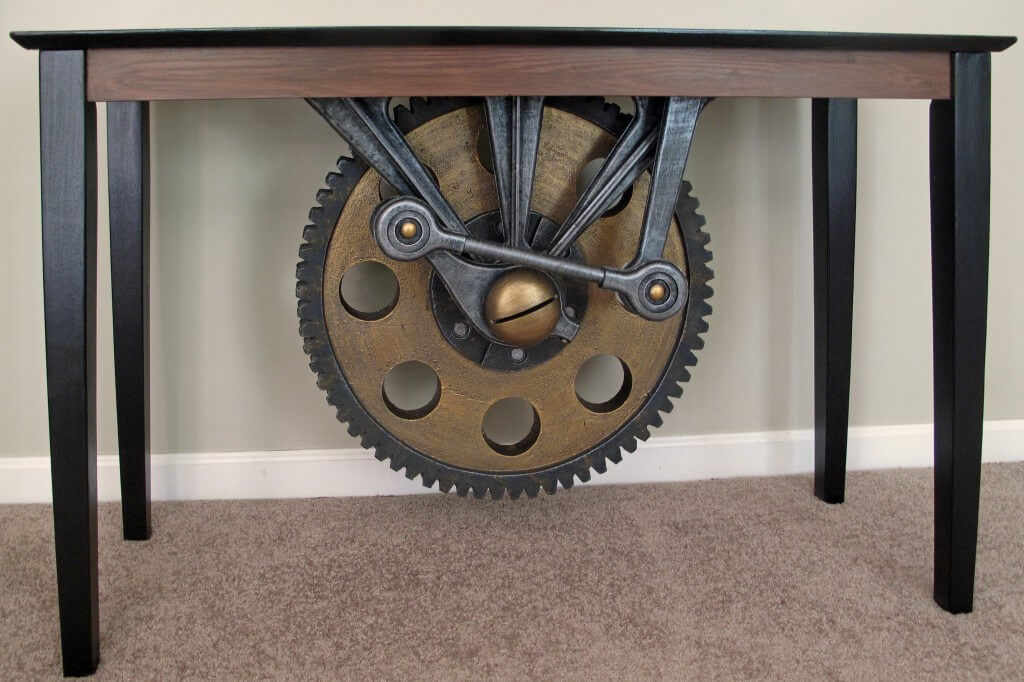 Like this project? Connect with us and visit us on Facebook, Twitter, Google+, Houzz and on our website!