I was recently invited to collaborate with Steve McKenzie's Interiors for their vignette at the upcoming Thrift Studio at ADAC. Steve wanted to create layers of intrigue that would weave throughout the space to feature donated home decor items that will be available for auction to benefit Dwell with Dignity Atlanta.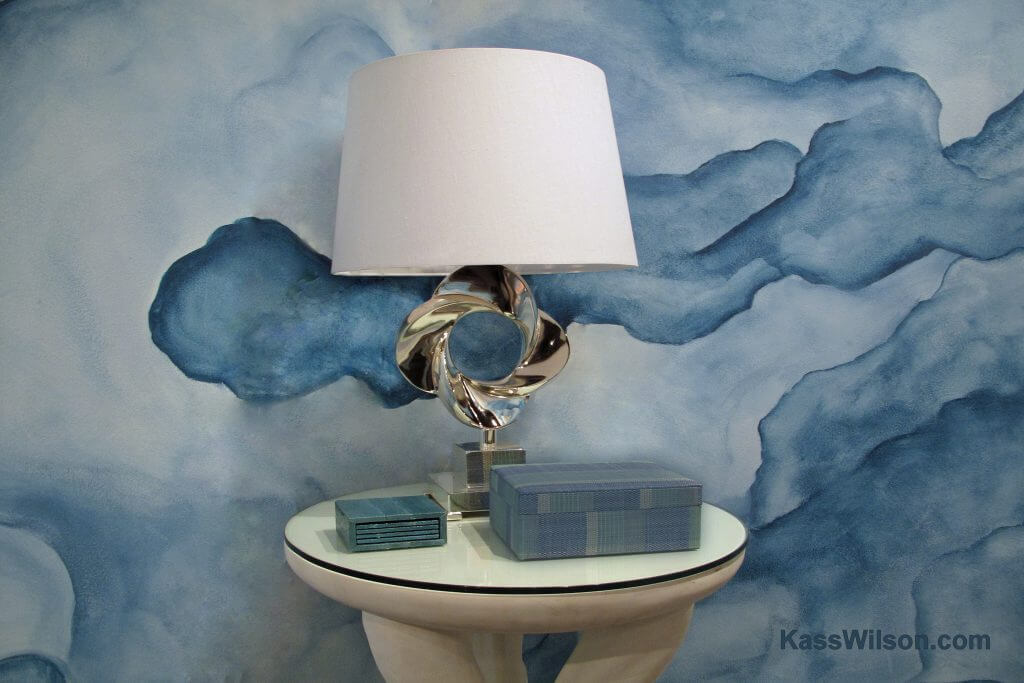 Watercolor walls are a step beyond standard ombre techniques. This faux finish technique simulates dynamic movement, similar to alcohol ink art, that includes swirls of vibrant colors that gather in pools and create a luminous visual flow of intrigue. In this case, interior designer Steve McKenzie already had the vision about the perfect placement of the feathered edges that would complement the space. Every delicate trail of hue was perfectly planned to give a sense that it happened exactly as nature intended. Here is a tour of the space:
Please visit Dwell With Dignity Thrift Studio for more information. Tickets are available at Thrift Studio Atlanta 2017. I hope you will stop by. All of the designers have done a tremendous job of putting together vignettes that are an inspiring design experience.
Special thanks to Steve McKenzie
404-618-0422
www.mckenzieinteriordesign.com/
To see more faux finish walls, from hand-painted patterns to unique custom finishes, visit our project gallery.