Normally you think of doors as something you shut to create privacy, or something you open to allow entrance into another space. But doors are far more than a functional piece; they create architectural statements inside your home. Sliding doors are popular in home design for their function as well as form. Unlike a standard door, less space is required as a transition from one room to another. But even more appealing is their artistic value either open or closed.
Don't be fooled into thinking that they only work in a farmhouse setting. With the use of decorative artistry, it is possible to infuse them with color and personality making them a piece of custom art that is suitable for use in any style. Here are some examples…
Rustic
These sliding doors, complete with transoms have special meaning to this family. Their favorite verses were hand painted on the panels as a constant reminder of their blessings.
Kitchen design and wood craftsmanship by Erik Davin
http://www.erikdavinenterprises.com/
678-764- 6855
Contemporary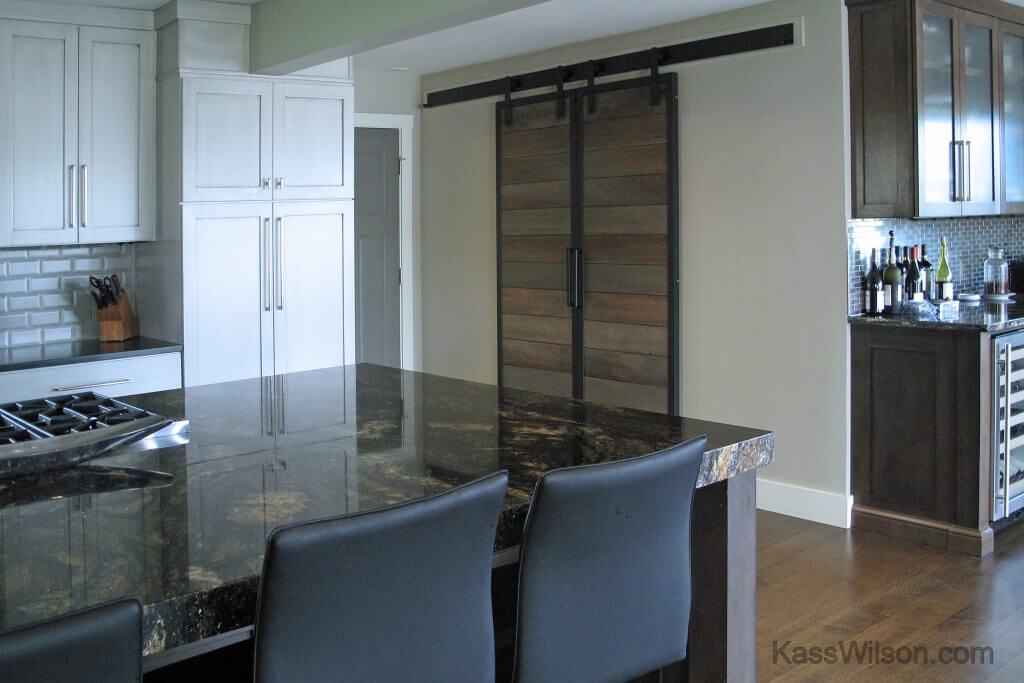 A sleek contemporary kitchen is softened by reclaimed wood doors. They cleverly conceal a full butler's pantry that is very handy while entertaining. The colors were enhanced to add depth and dimension that blends effortlessly with the other elements in the space.
Designed by Jane Hollman, principal at Studio Entourage
http://www.thestudioentourage.com/
404-683- 3889
Transitional
This sophisticated great room utilizes sliding doors as a frame to outline the playroom. The chipped paint finish makes it easy to specify the exact colors that compliment the space. An added advantage is that they are easily closed to hide occasional messy playtimes and become a focal point of the room.
Designed by Nina Nash
Mathews Furniture + Design
404-237-8271
Every well designed room has a focal point, so don't miss the opportunity to make your doors a piece of art that reflects your personal style. Here are some more ideas for inspiration when designing with sliding doors.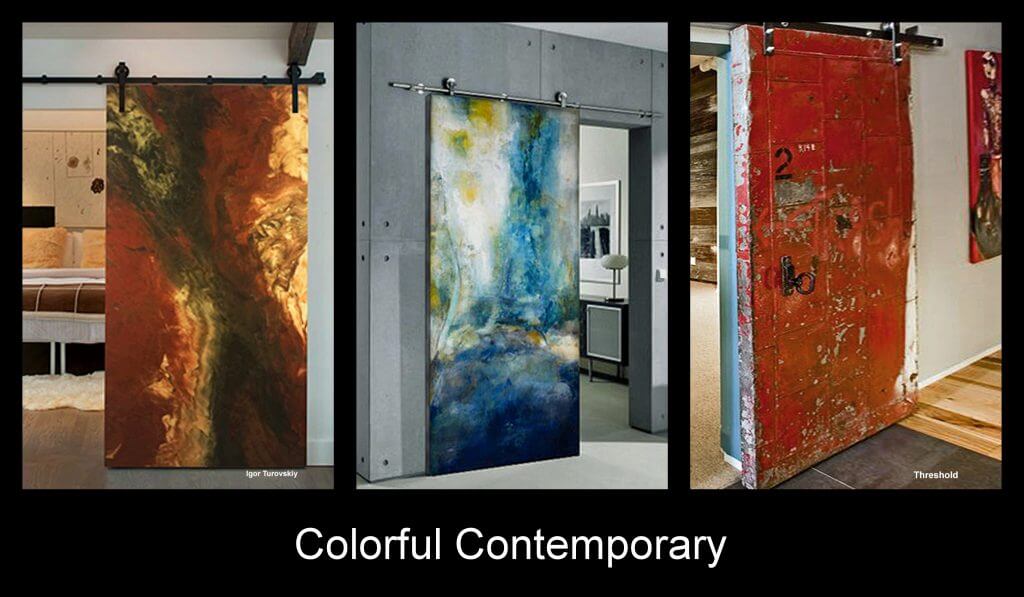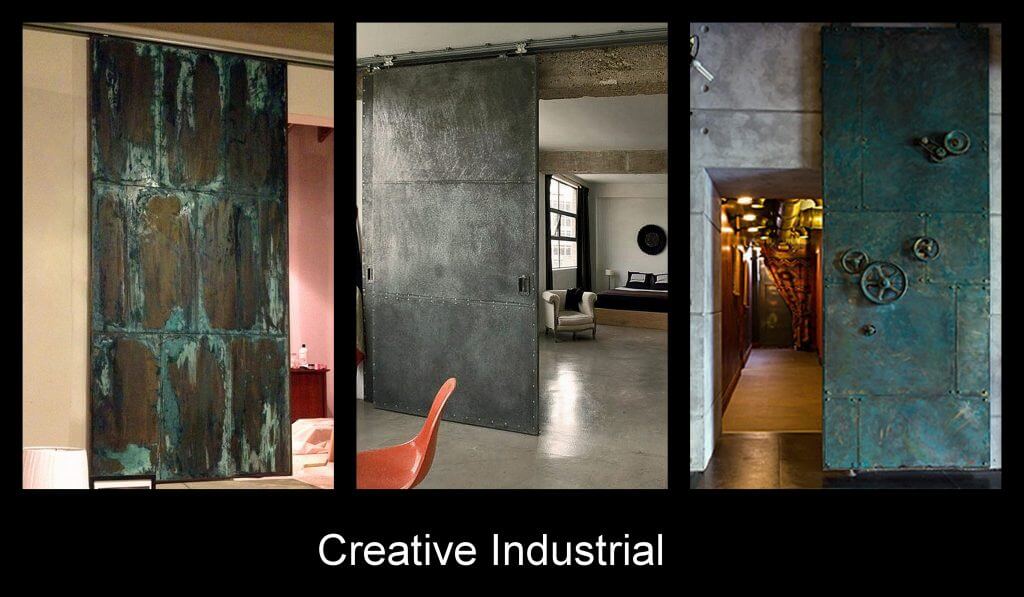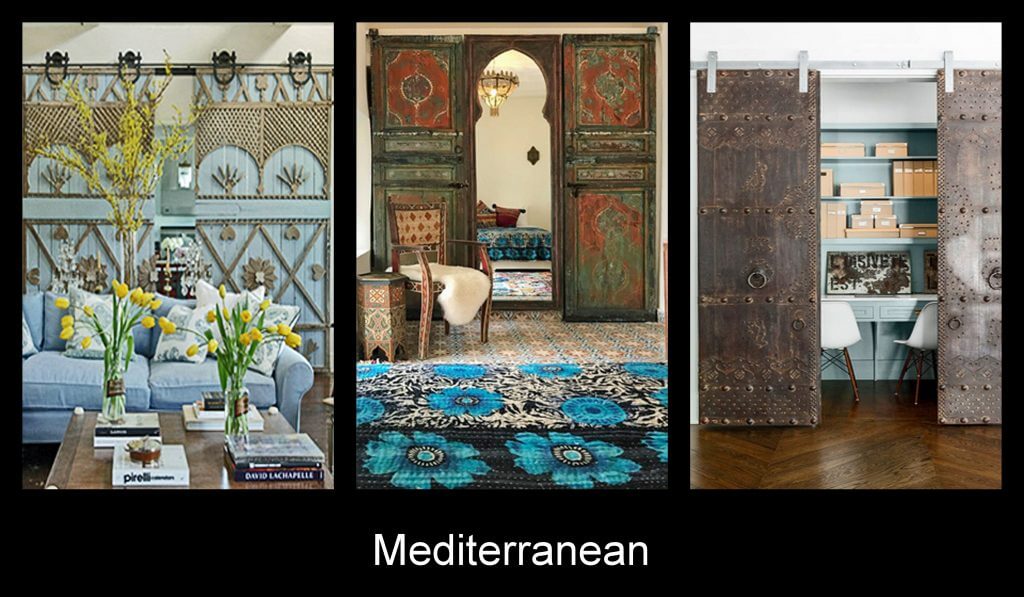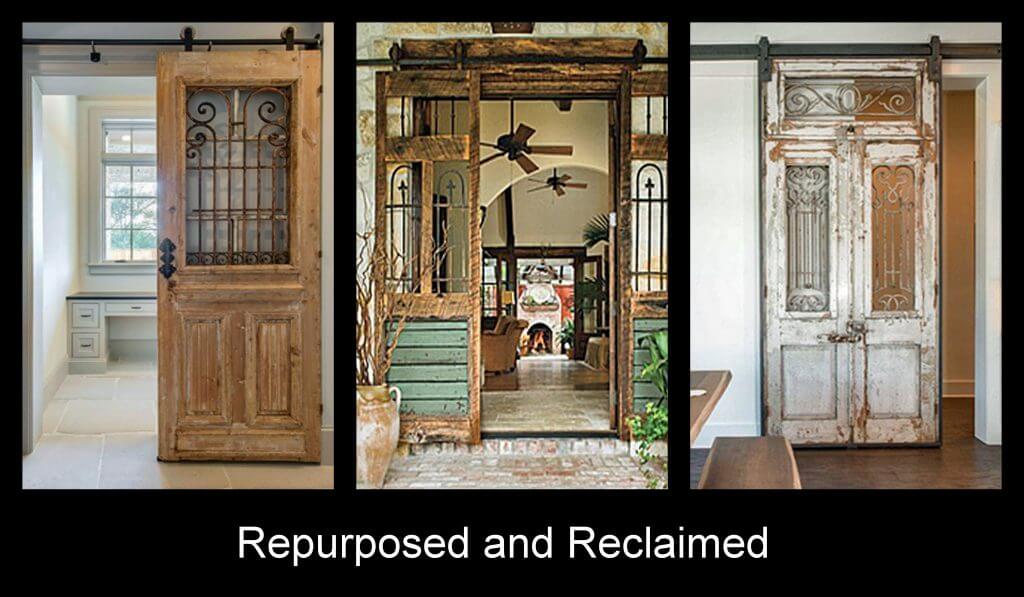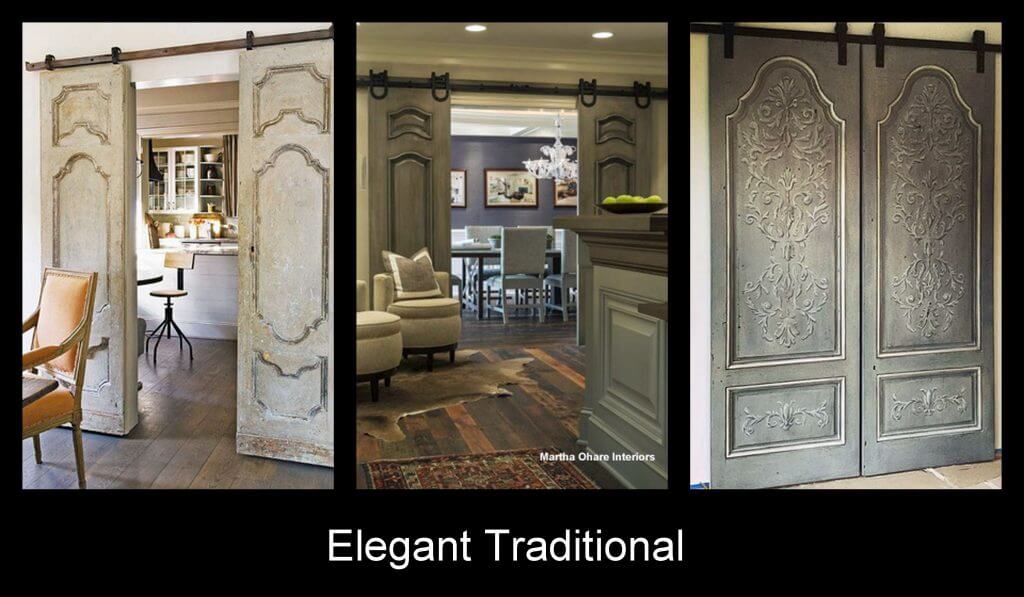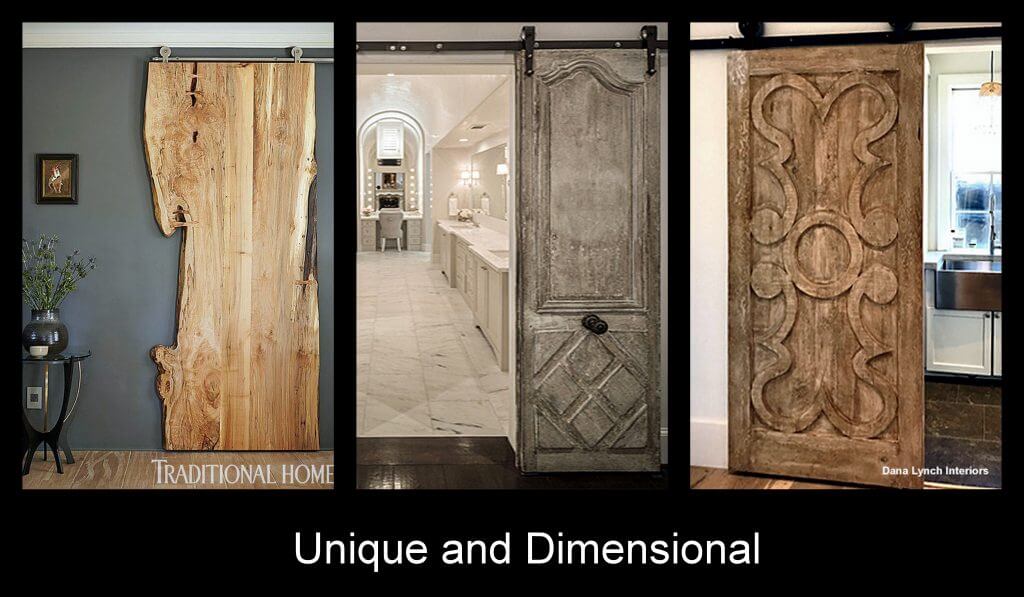 Want to learn more about our Atlanta decorative painting and faux finish services? Contact us!