A Little Red...A Dramatic Wall Finish
Do you love red? I certainly do. It is a strong color that is filled with excitement. But sometimes, you can get too much of a good thing!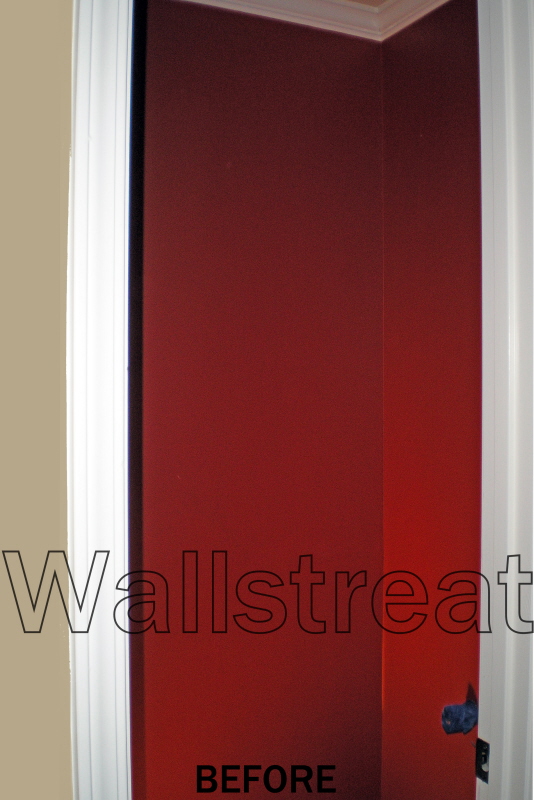 Before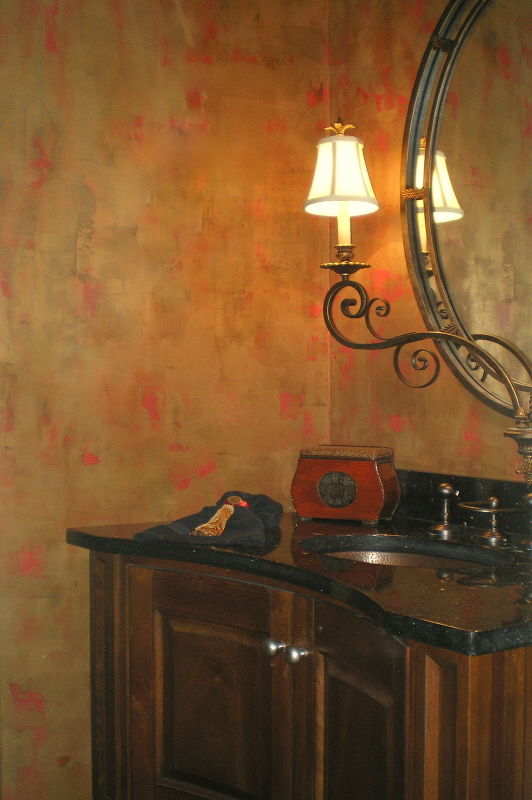 After
A bold color like red can be too intense for a whole room. Sometimes, we think that if we just use it in a small room it will be OK. The strength of solid red can still be a harsh statement. The design challenge is to allow a room to "read" as vibrant red yet subdue the shock value of the strong solid color.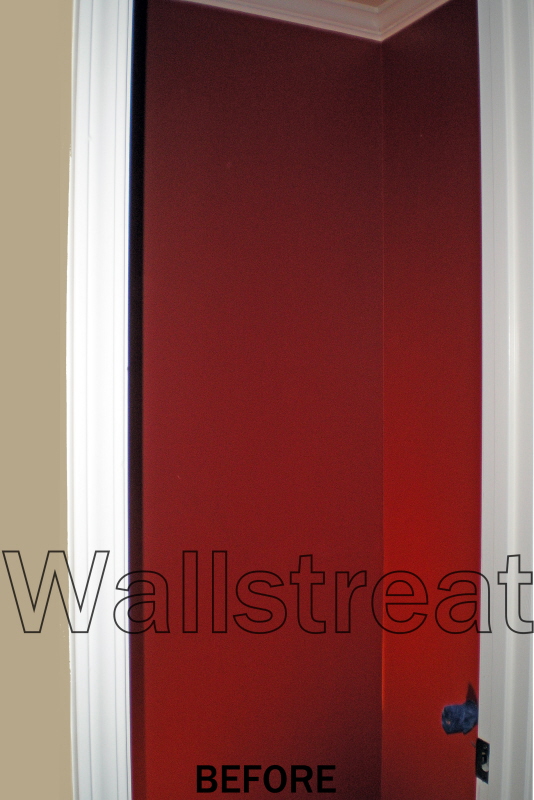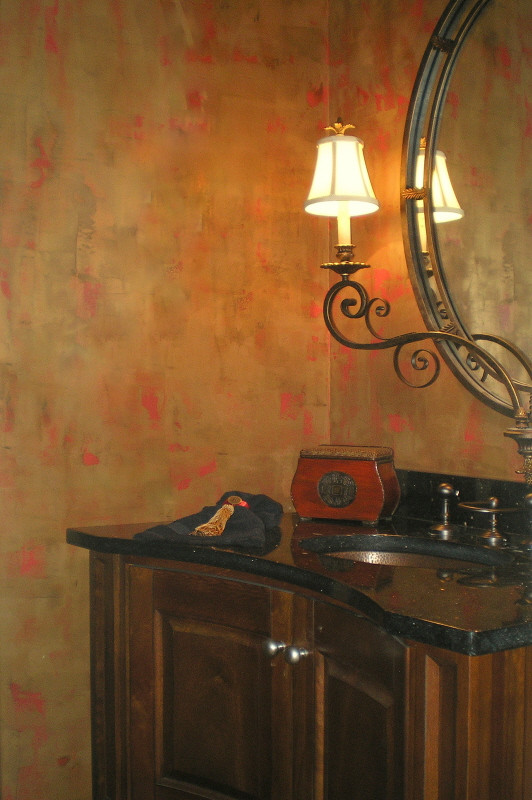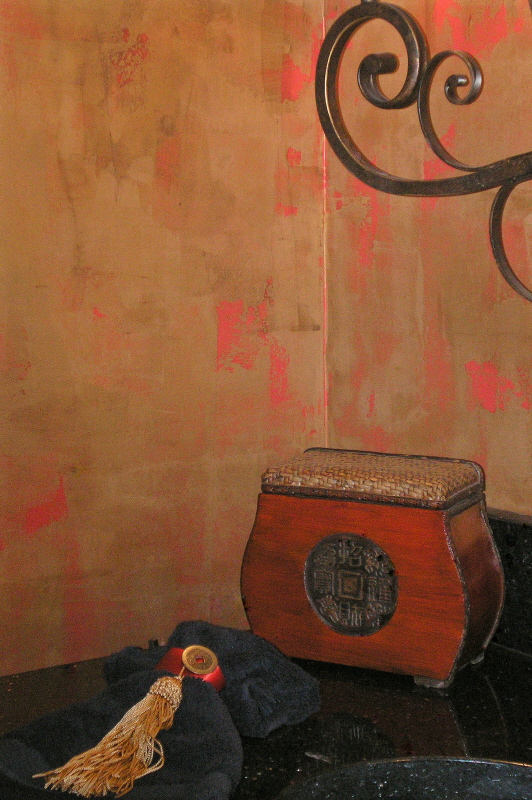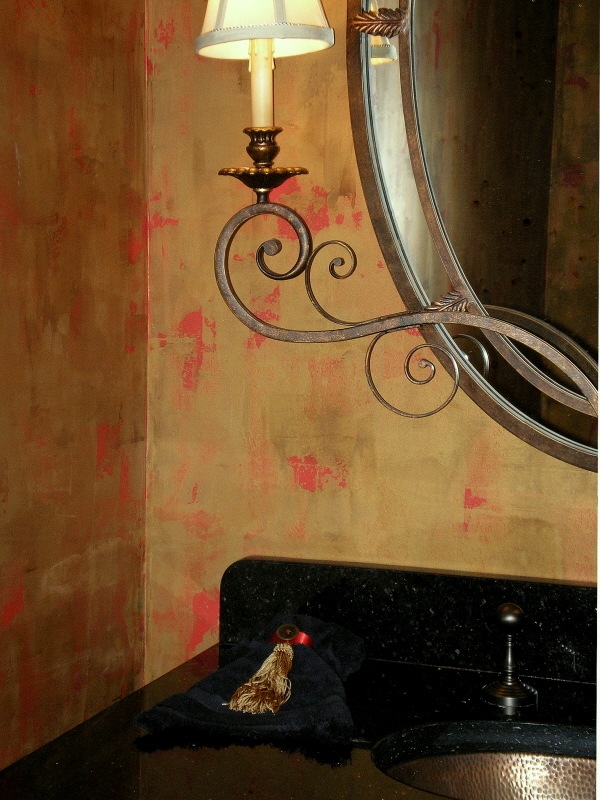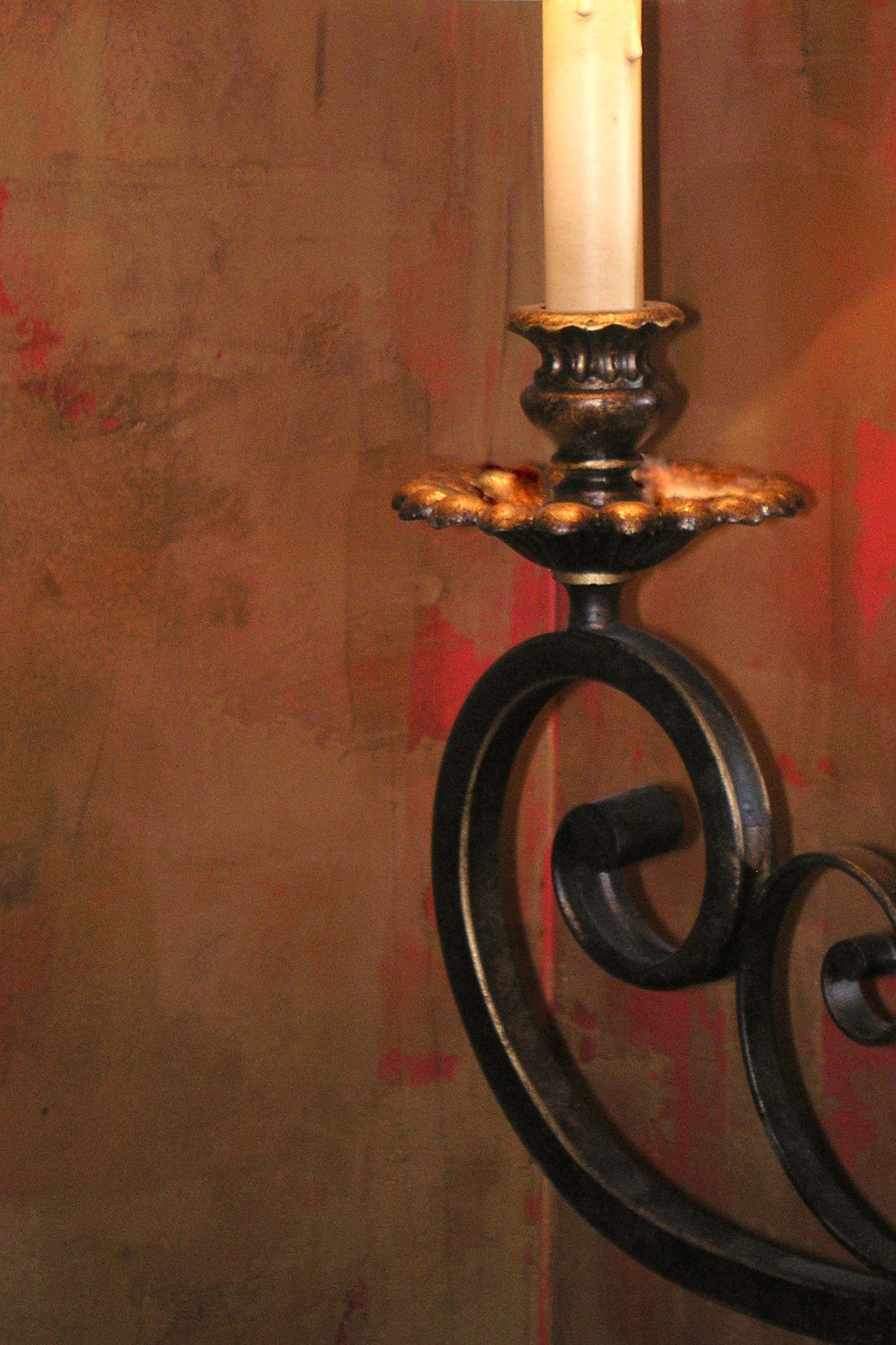 The Design Process:
Taking inspiration from the accessories, a random but linear pattern was created with a reflective texture. Red is all about drama. Notice how little is actually needed to peek through the layers while maintaining its obvious presence. The energy and drama is still there but the harshness is gone. It has been replaced with elegance and intrigue.
This faux finish offers the luxury and elegance of a shiny surface in an unconventional manner. It is a technique that is versatile and will compliment many different styles … traditional, contemporary, Asian or British West Indies.
Designer:
Amberly LeCoultre
Real Interiors
770 337 0990