A to Zinc… A Painted Zinc Vent Hood
With custom kitchen design taking center stage in home design, a statement piece is vital to creating the "wow factor" that sets your kitchen apart.  In this case, a custom painted vent hood to look like zinc IS that statement piece!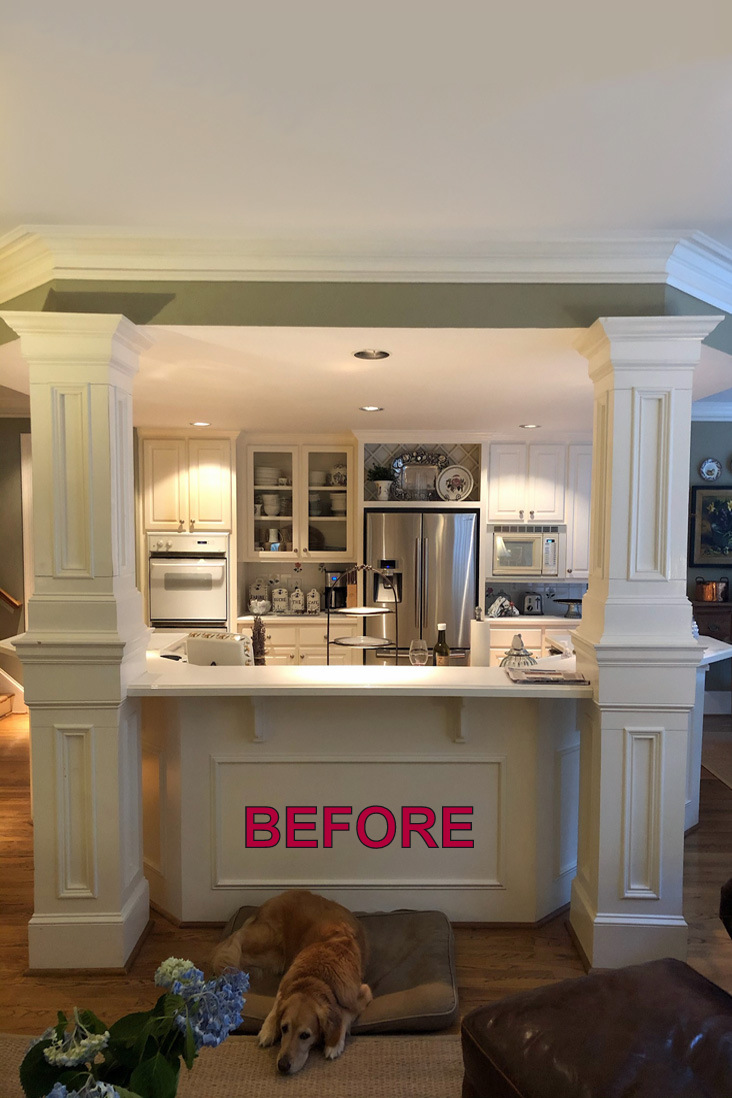 Before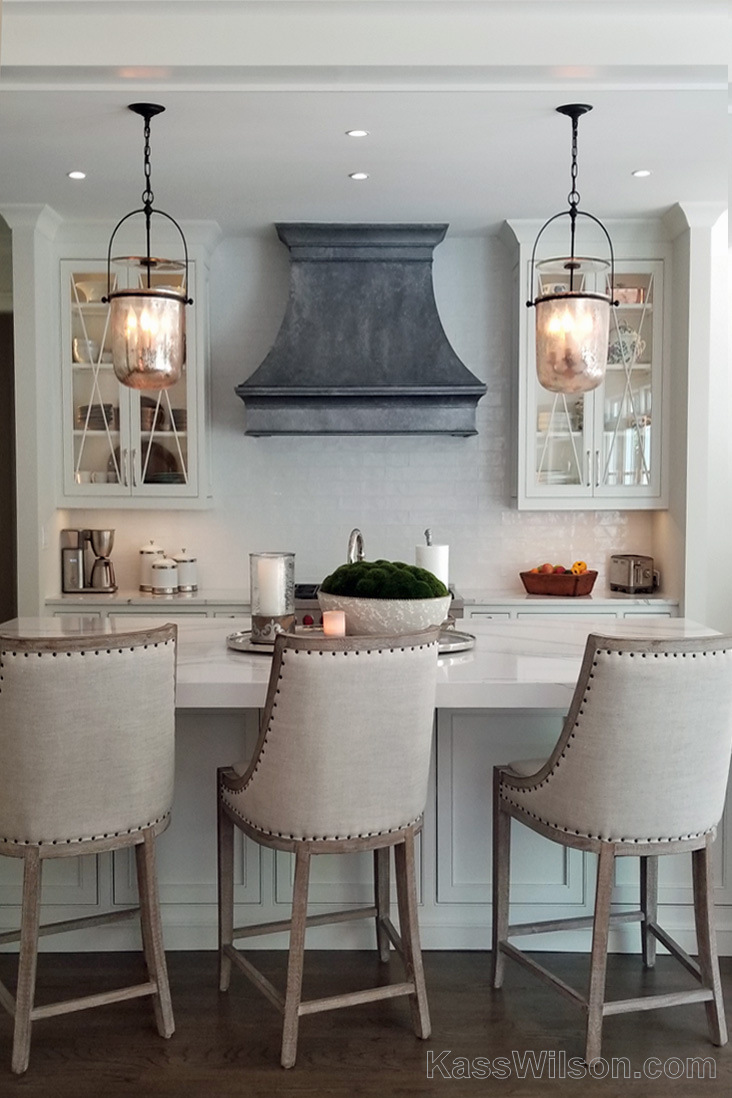 After
Today's kitchen design leans toward neutral tones, whites and grays. This includes the backsplash and wall tile which are usually neutral-based tones. As a result, the details are extremely important.  Designer Cristi Hocombe of Cristi Holcombe Interiors knew that a custom vent hood can add interest to the line of the cabinetry and draw attention to the stove which is the key focal element in a kitchen.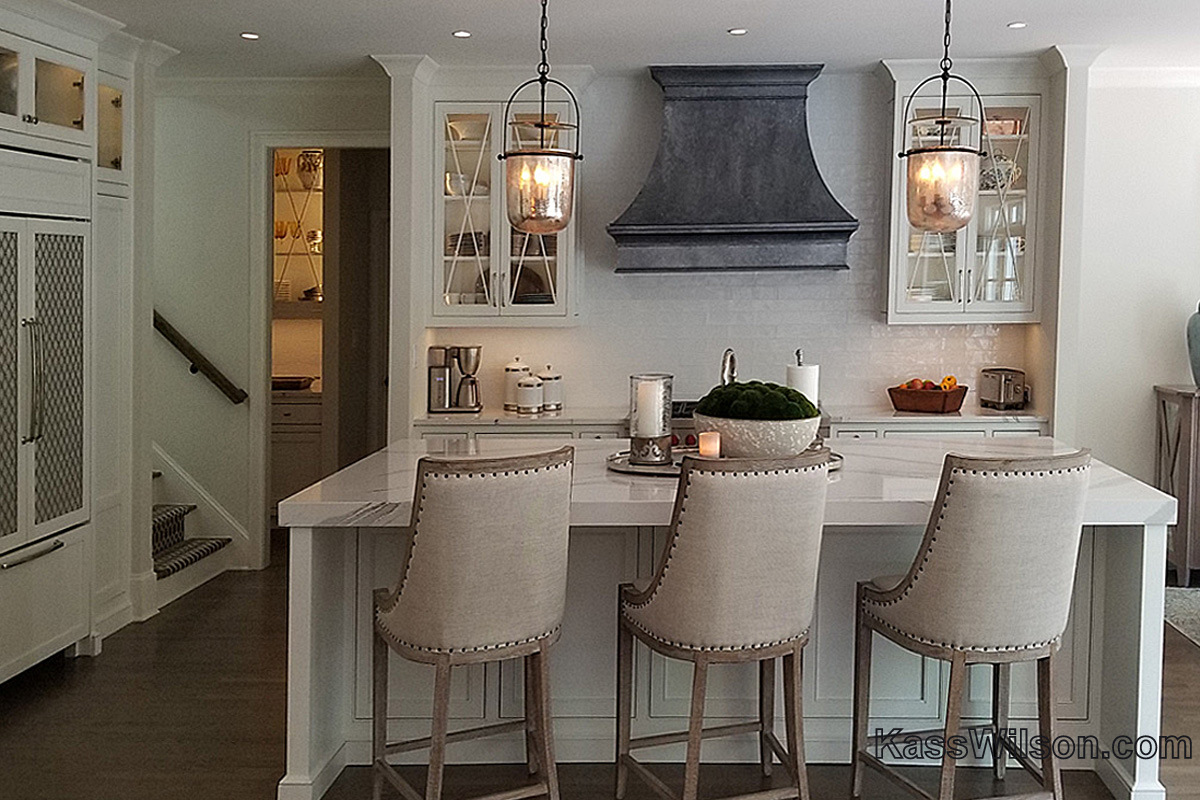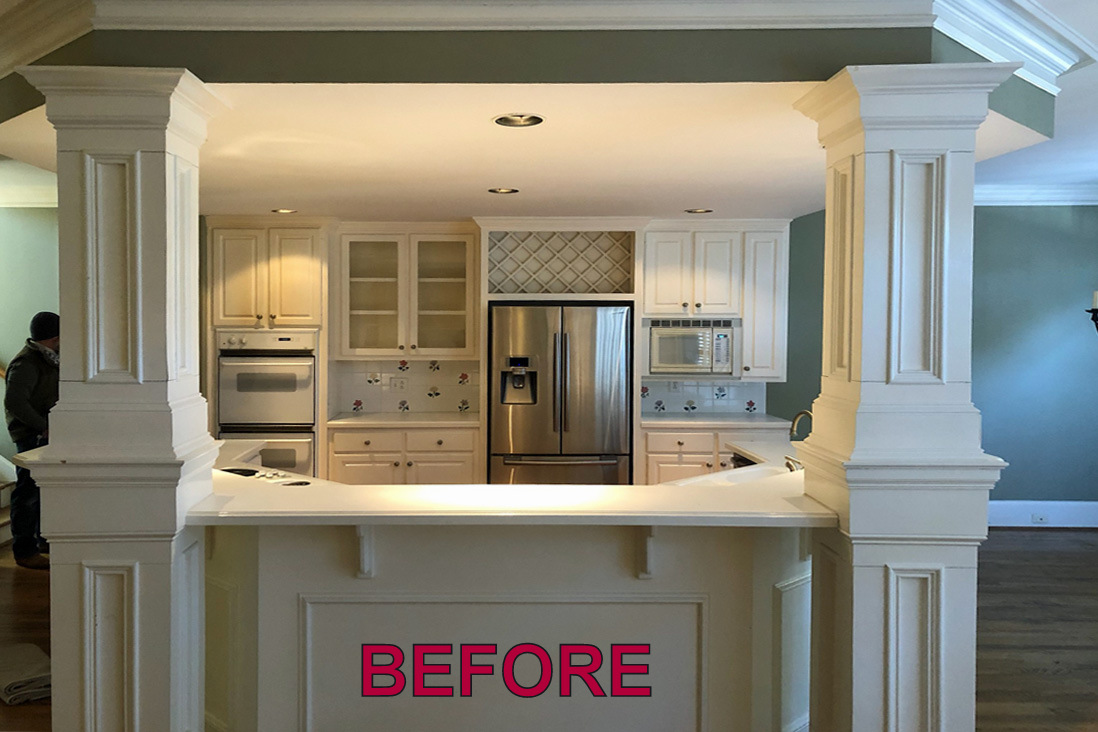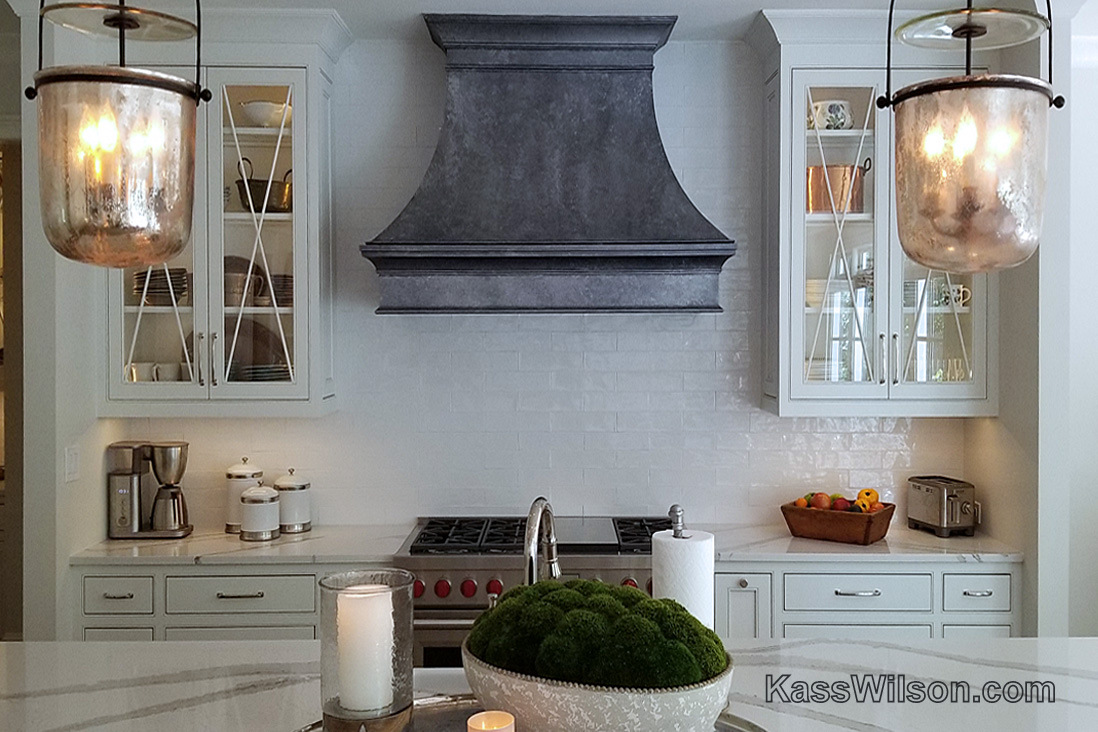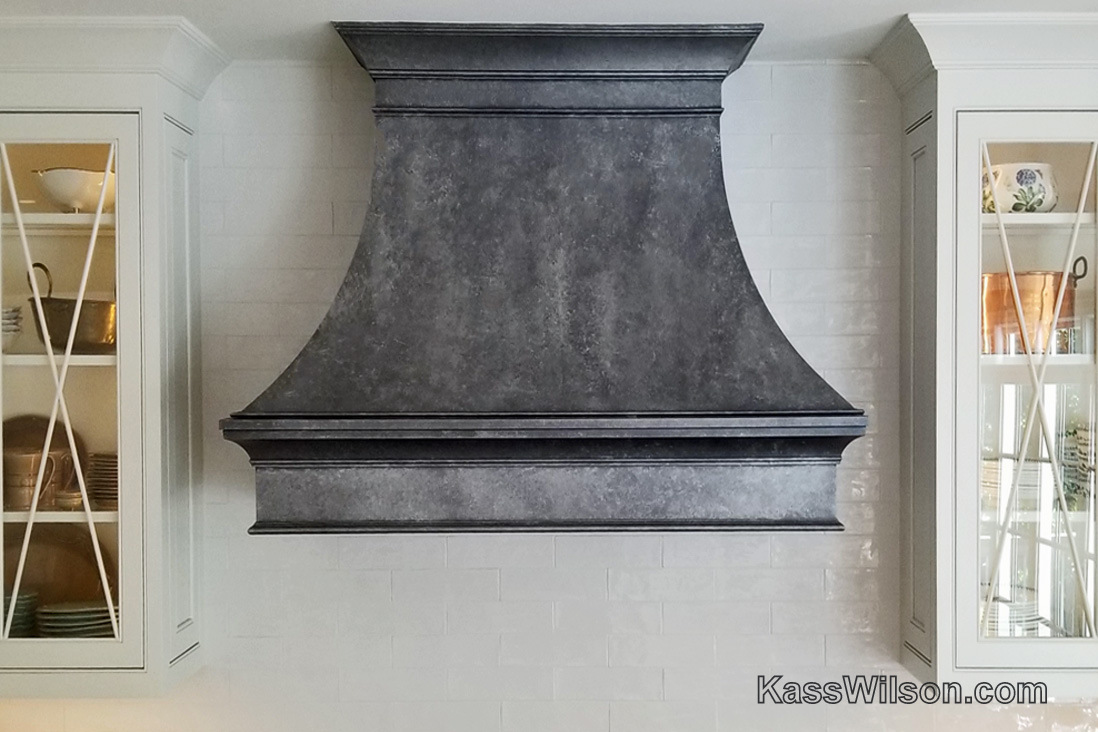 1 kitchen remodel complete 20220718_103217ps2 (1)
2 BEFORE IMG_5402ps wm (1)
3 Zinc vent hood 20220718_105115ps (1)
4 faux Zinc vent hood 20220718_103320ps (1)
5 faux zinc 20220718_103358ps (1)
Design Process:
She specified a custom vent hood made of wood. This was a more versatile and cost effective option than a metal fabrication.  To blend with the accents of the hardware, light fixtures and appliances, she chose a hand painted finish that mimics Zinc.  Zinc is an elegant addition with a crisp silvery coloration and a silky matte finish. Using faux finishes offered her the ability to select the perfect silver color tones and pattern that would compliment the other metals in the space.
Stunning vent hoods are gaining popularity in kitchen design.  Keep your eye on how they are being used to create a clever "large and in charge" focal point in kitchen designs.
Design by:
Cristi Holcombe Interiors
404 550 6045
Cabinetry and vent hood fabrication by:
Cabinet Resources
https://www.cabinetresources.com/
770 935 8810