Alive and Well...Bronzed Vent Hood With Refinished Cabinets
From the minute you drive into this manicured estate property, it is apparent that it is a traditional English style. This style is alive and well here in the South. Designer, Shane Meder of Black Sheep Interiors skillfully provided updated features in this kitchen while respecting the traditional architecture throughout the home.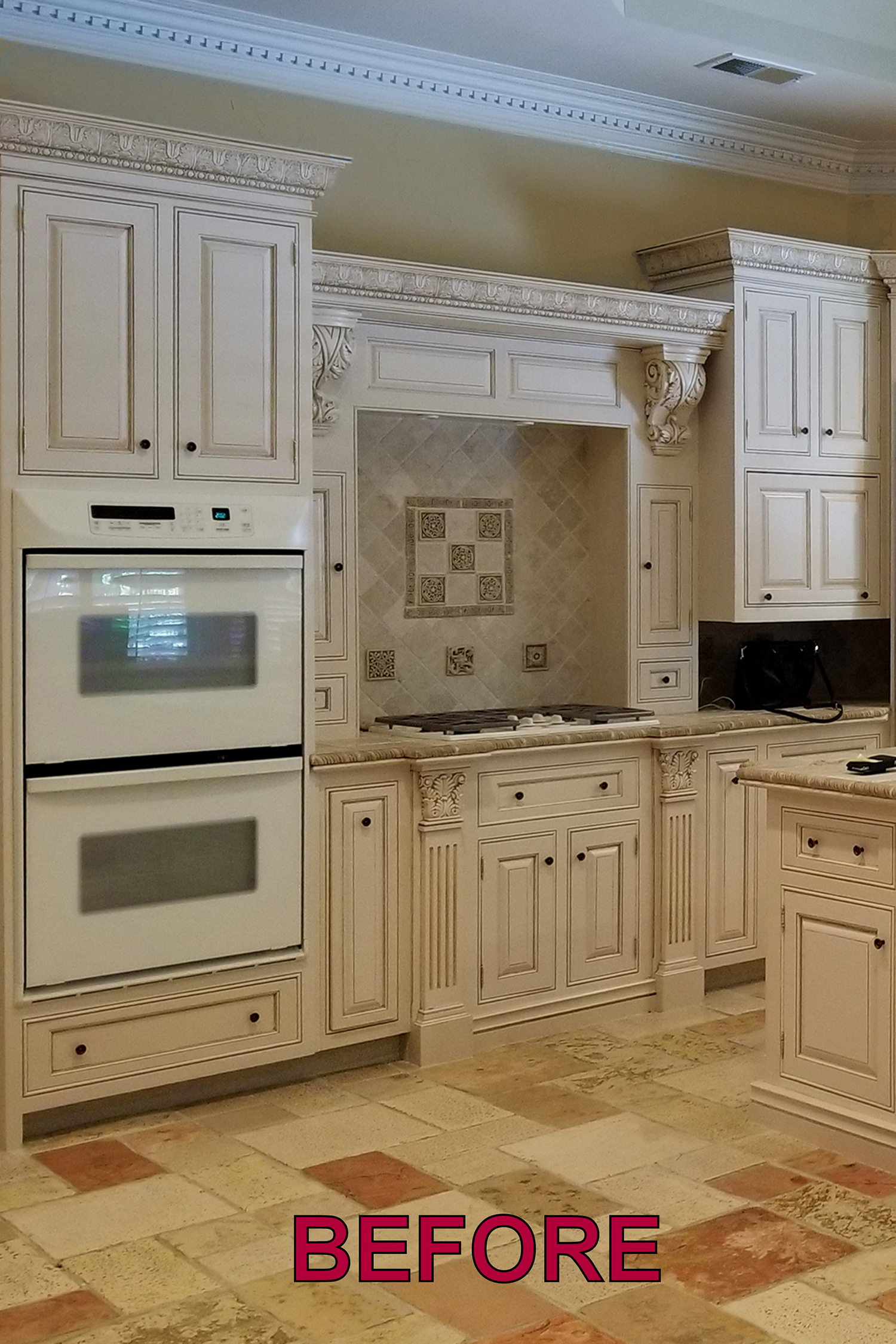 Before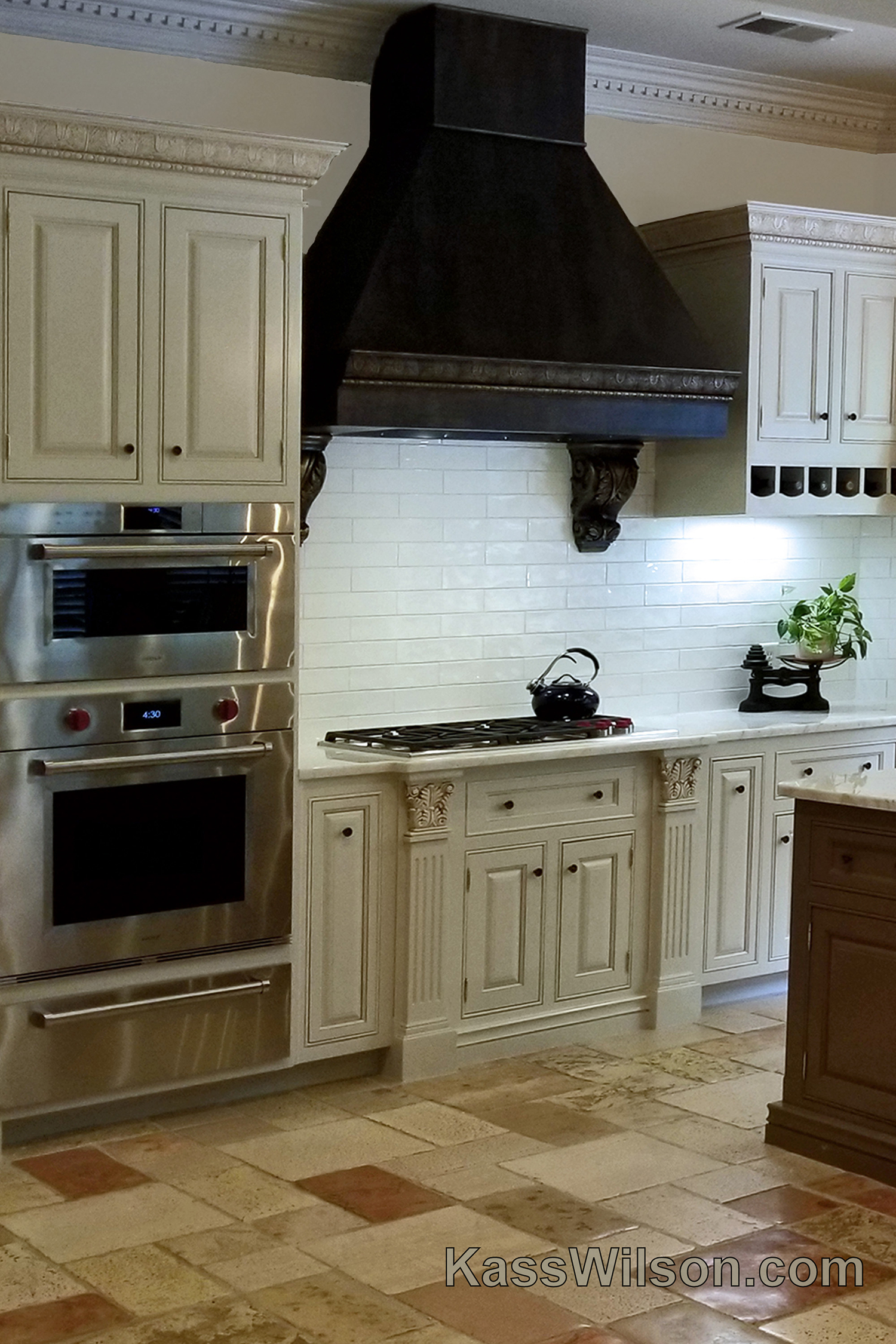 After
The Design Process:
The traditional style will always be elegant. But, it is still possible to include modern elements into the mix. Here are some of the design details Shane incorporated:
The cabinetry configuration was reworked to accommodate updated appliances and provide a more functional layout for the accomplished chef.
A new custom vent hood was constructed and faux finished with an aged bronze technique creating a dramatic focal point.
The appearance of perfectly matched finishes was broken up by making the island and vent hood complementary colors while for more interest.
New countertops offer sleek lines juxtaposed against the decorative woodworking details.
Glazing details on the newly refinished cabinets are more minimalist and the color palette is less saturated.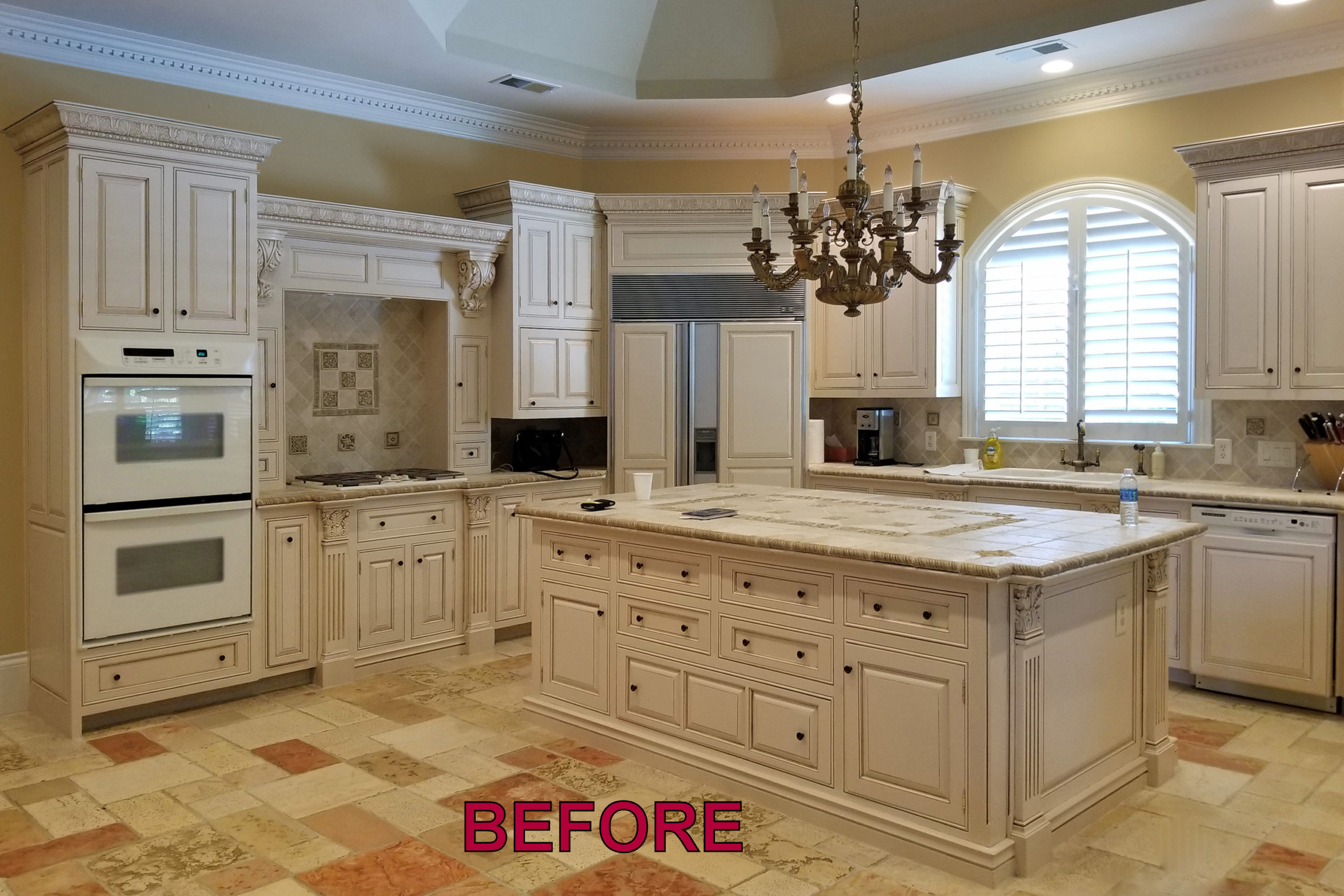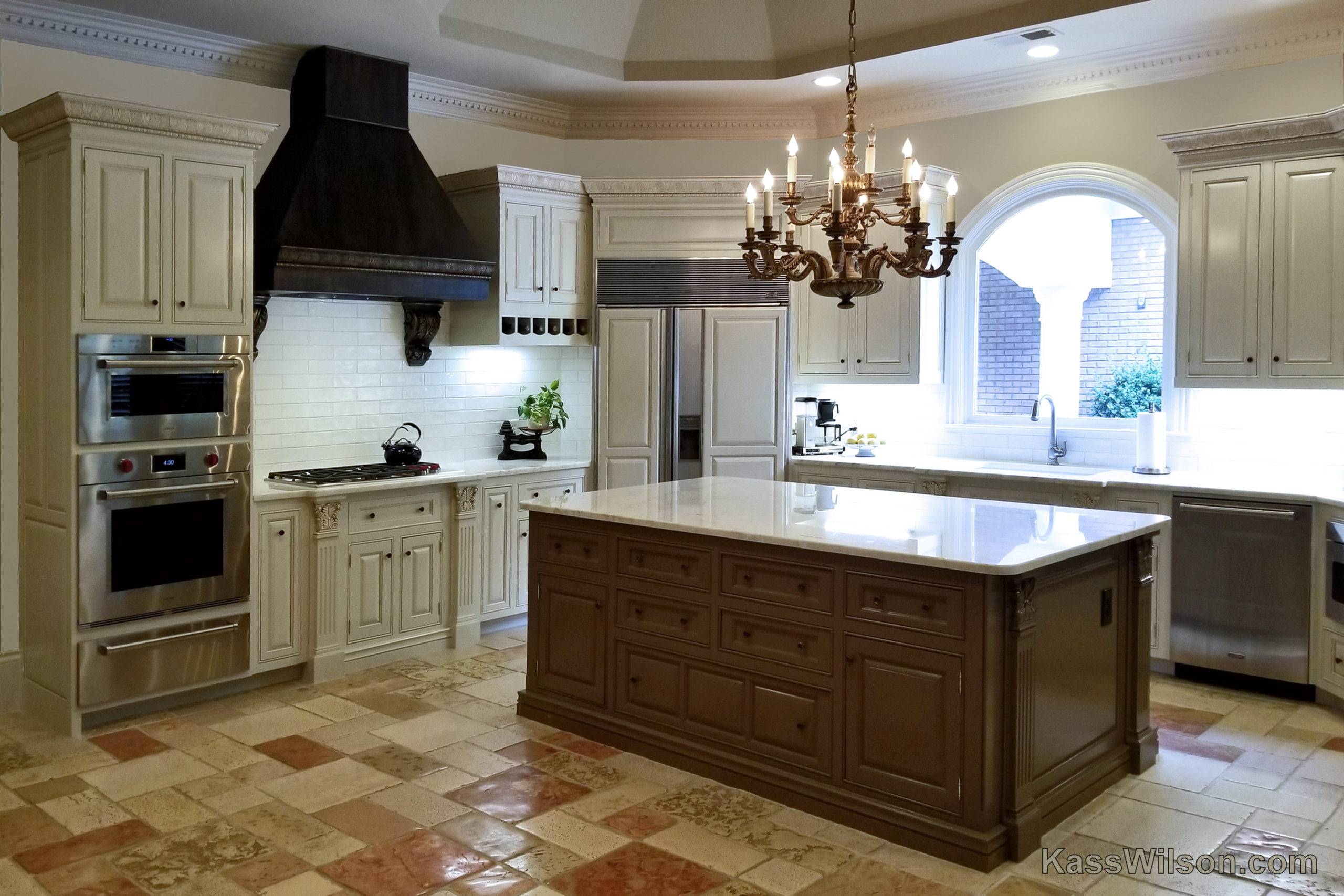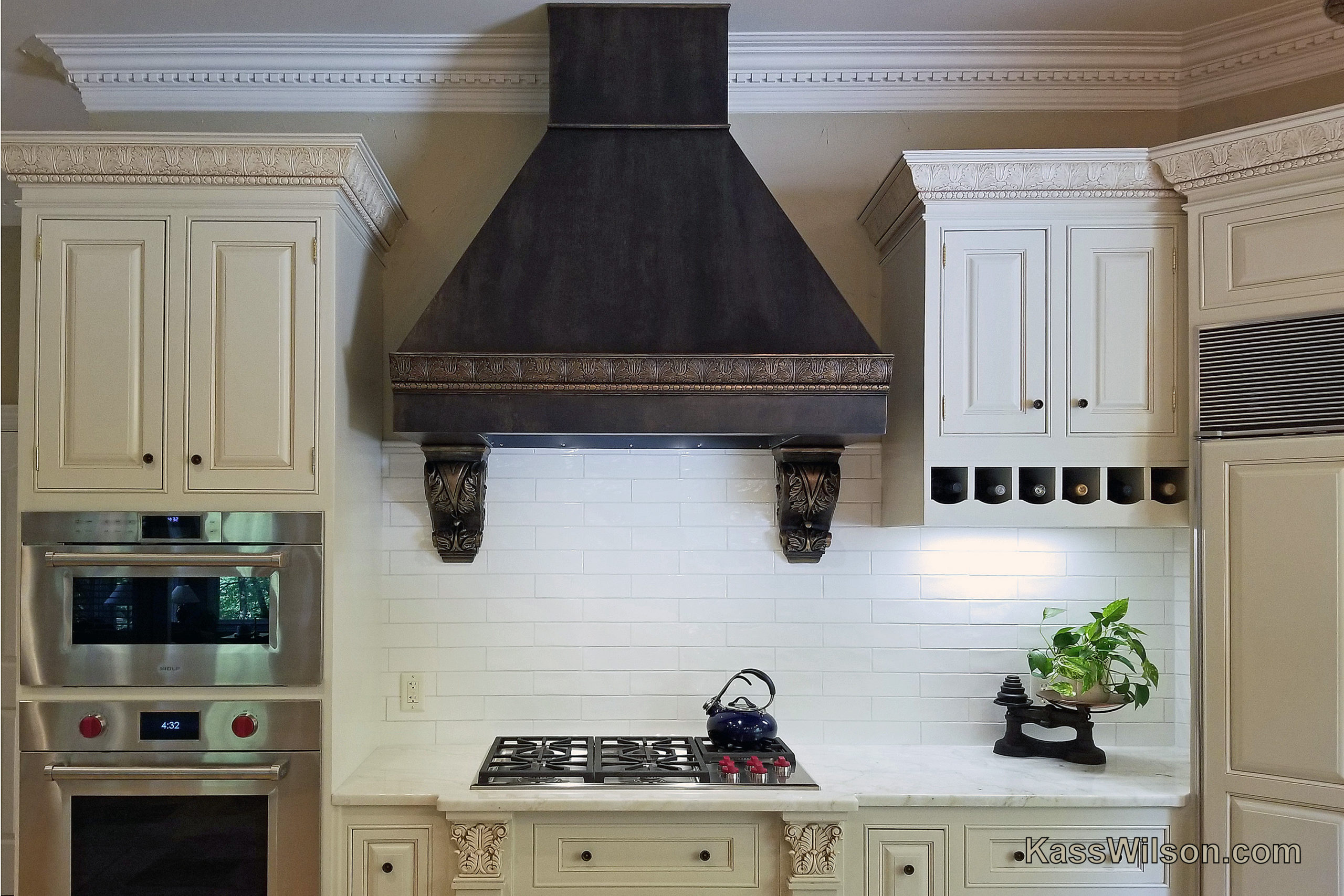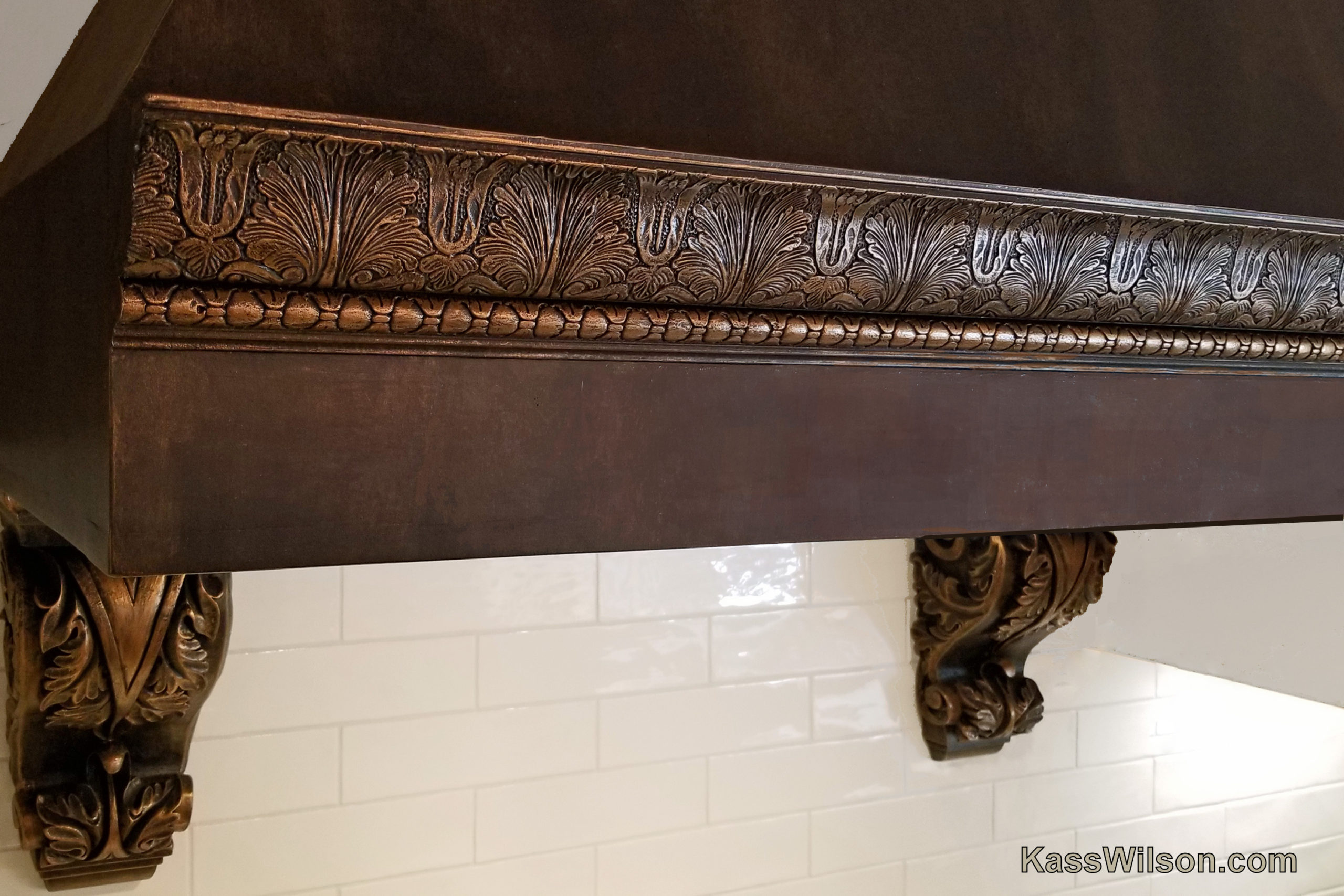 1 BEFORE kitchen remodel 20190529_140111pspic
2 Cabinet refinishing 20190918_163115pspic
3 cabinet and vent hood refinishing 20190918_163331pswm
4 Painted vent hood 20190918_163926pswm
This beautiful kitchen update is the perfect blend of traditional style with all of the modern features that address today's current trends. It reflects the freedom to mix finishes that work effortlessly for this client's lifestyle.
Black Sheep Interiors
Shane Meder
www.blacksheepinteriors.com
404 622 9001