All The King's Horses...Aged Texture Over Images
Powder rooms are like jewelry boxes. The smaller they are, the more important it is to create something with a lot of detail because all walls will be seen up close. Within this intimate space, you are enveloped by the images of hunt rides that originated in England.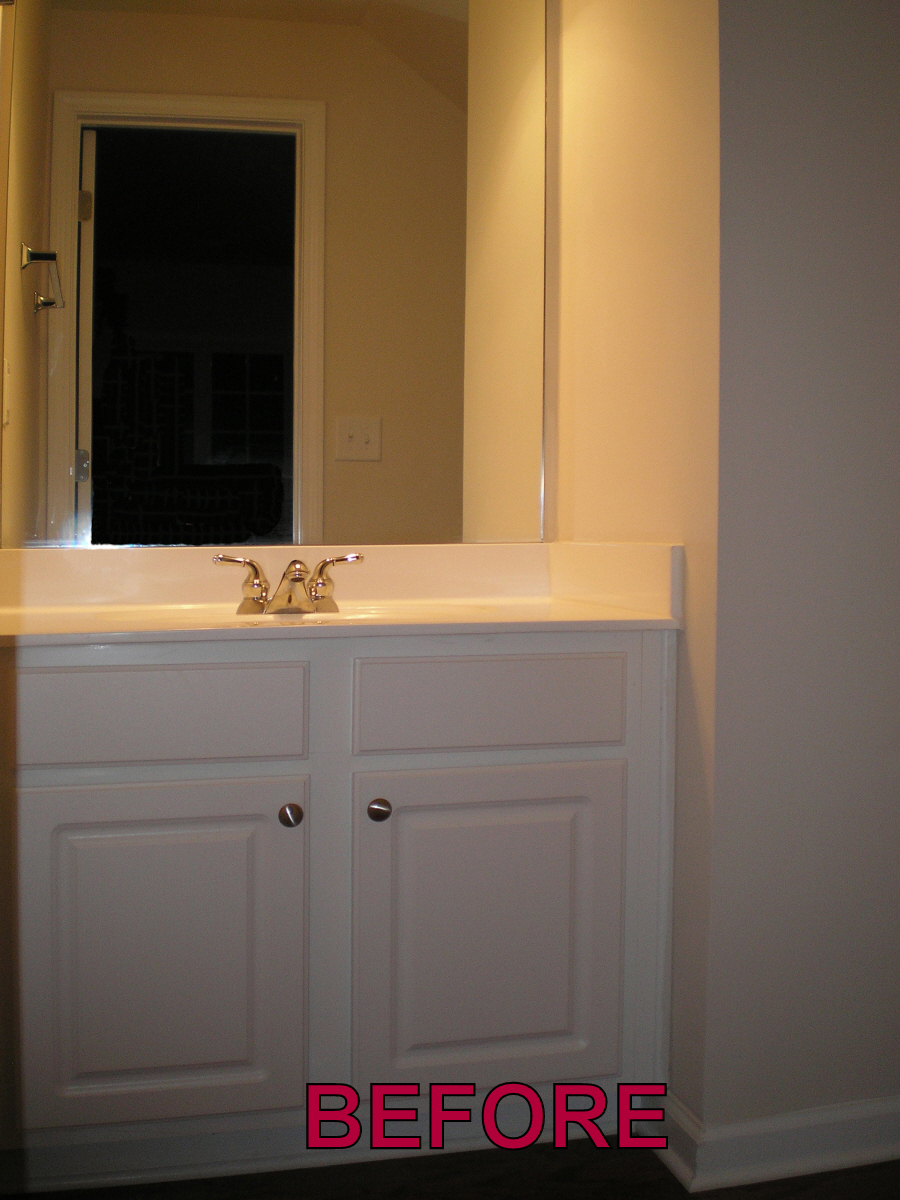 Before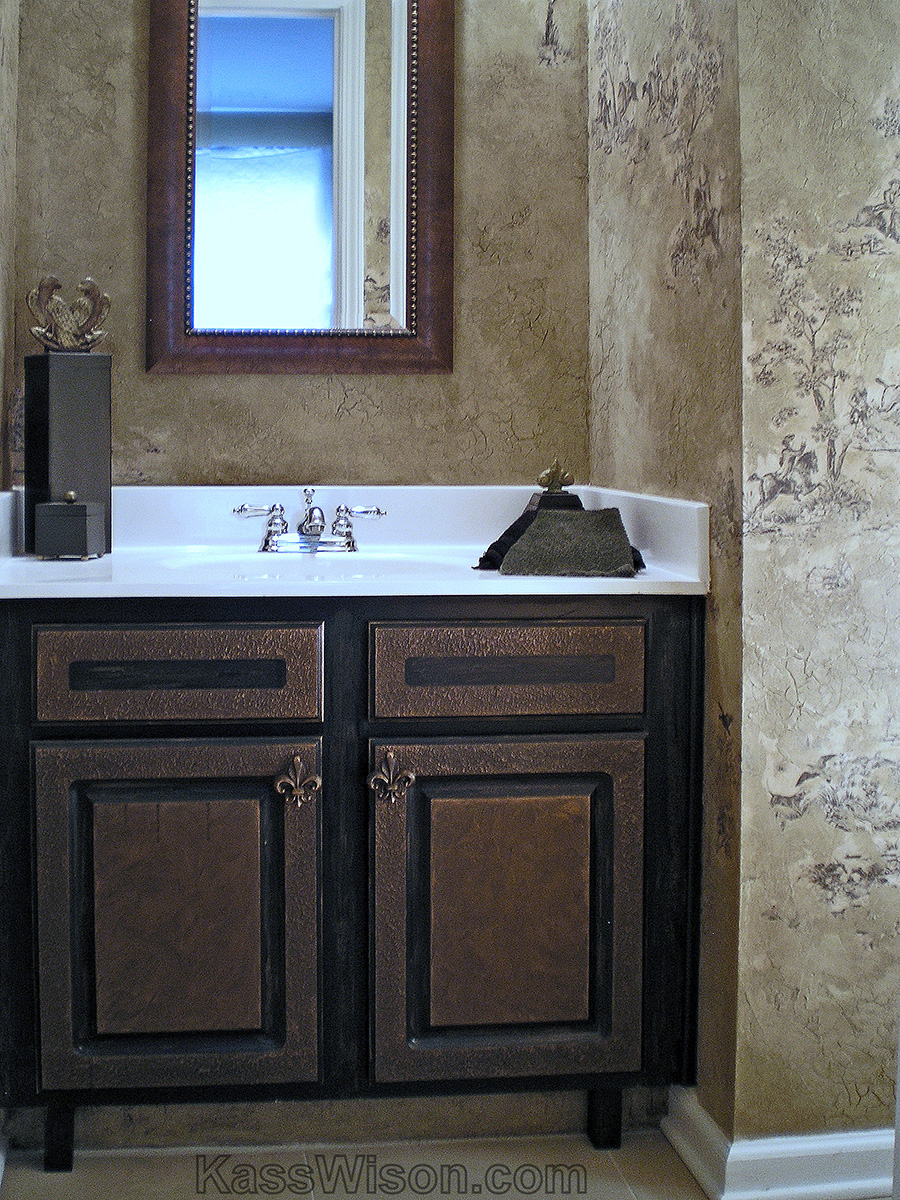 After
Design Process
The elegant equestrian theme in this home is carried into the powder room by using an intricate wall finish. First, a custom toile collage of hunt scenes was applied as a base. It was positioned to tell the story of a hunt as your eye travels across the room. Over that, a cracked plaster technique gives it the feeling of years of history.
The plain white cabinet was refinished to black and bronze symbolizing the fine black leather of the tack and the fine bronze hardware that adorned the stables.
This was a very regal and sophisticated activity that is still enjoyed today by the British elite. Being rich in tradition, this powder room represents the fast moving sport that included all the king's horses.
For more interesting ways to create innovative spaces, visit www.kasswilson.com