Attention to Details...Marbled Columns
The original request for this space was to apply a faux finish to the walls in an effort to warm up this grand room. But the problem was not the walls . . . it was all of the white and non-descript architectural features. That is when we turned our attention to these details.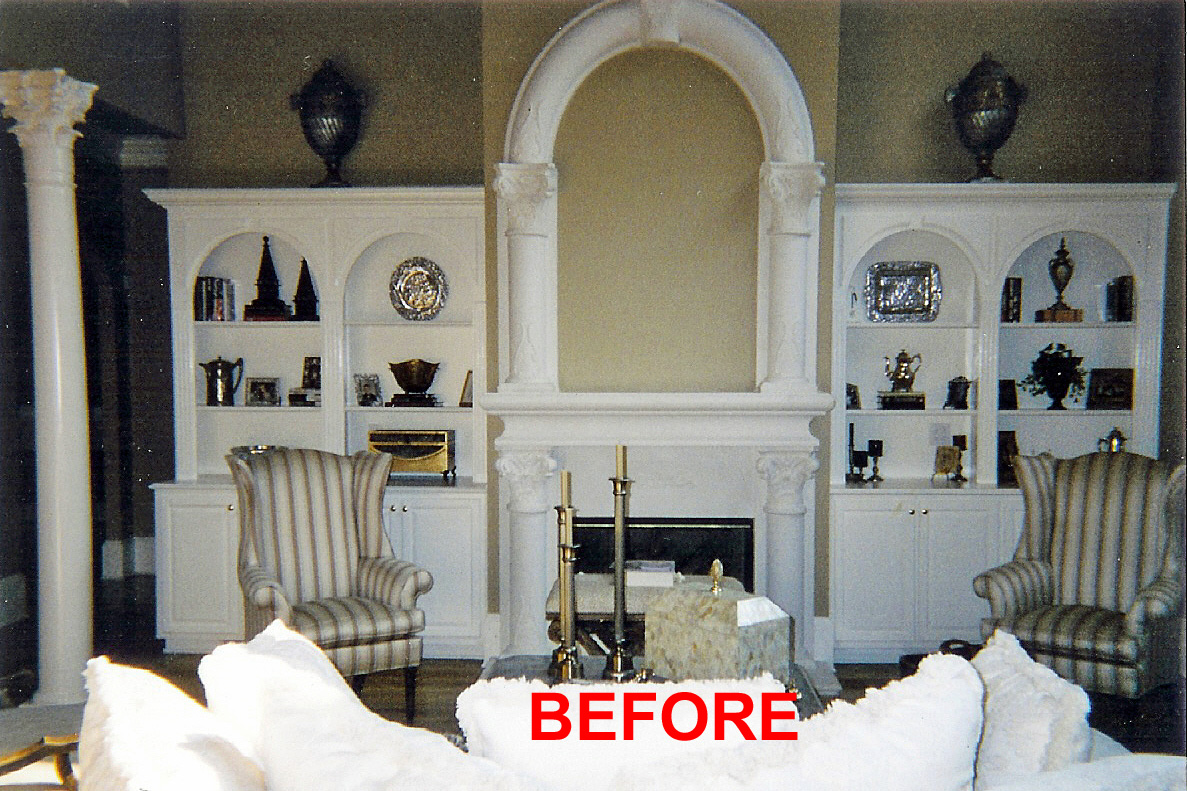 Before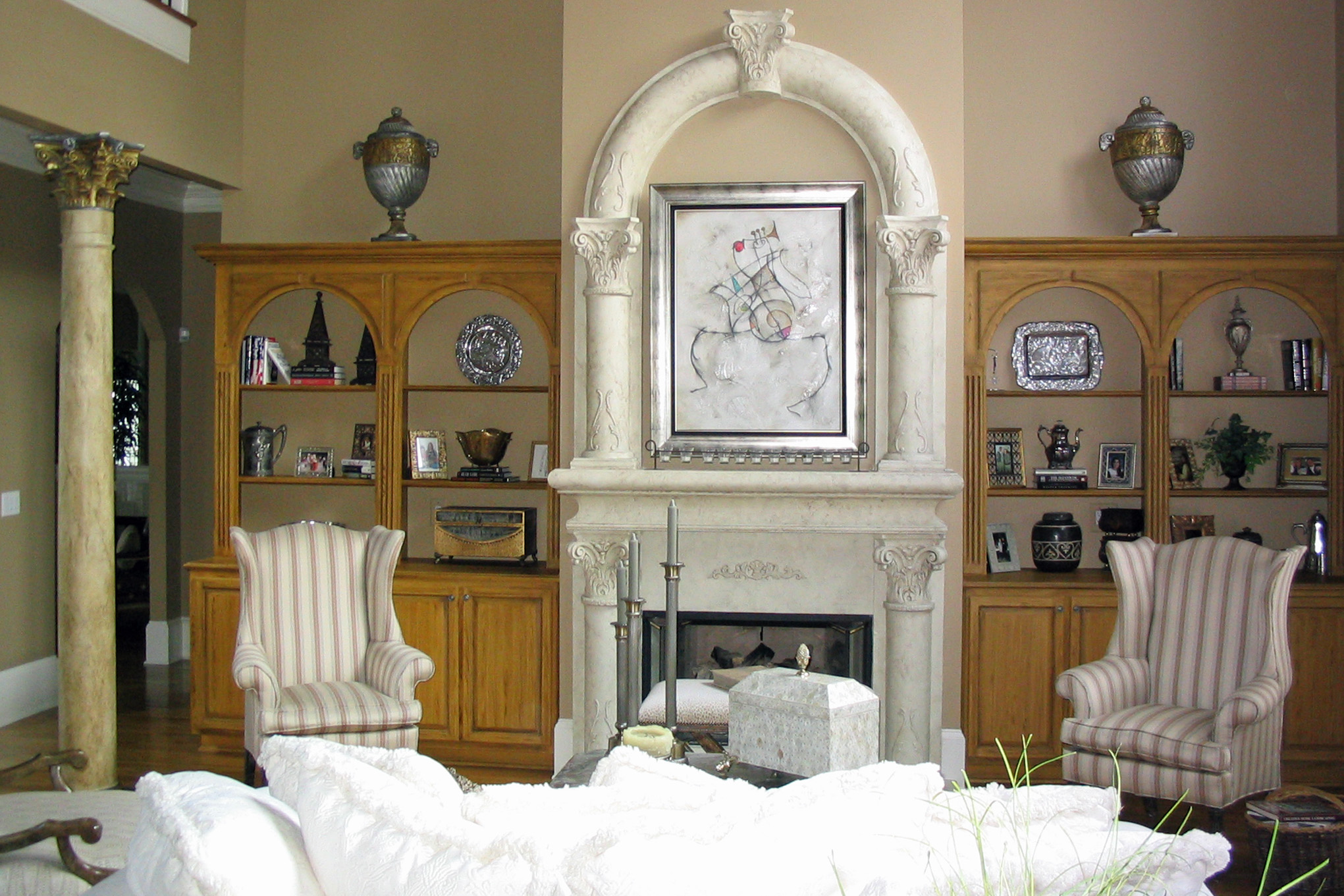 After
The Design Process:
When architectural features are allowed to remain white, they lack imagination. The application of multiple faux finishes and decorative artistry gave them an appearance of "believability" and value.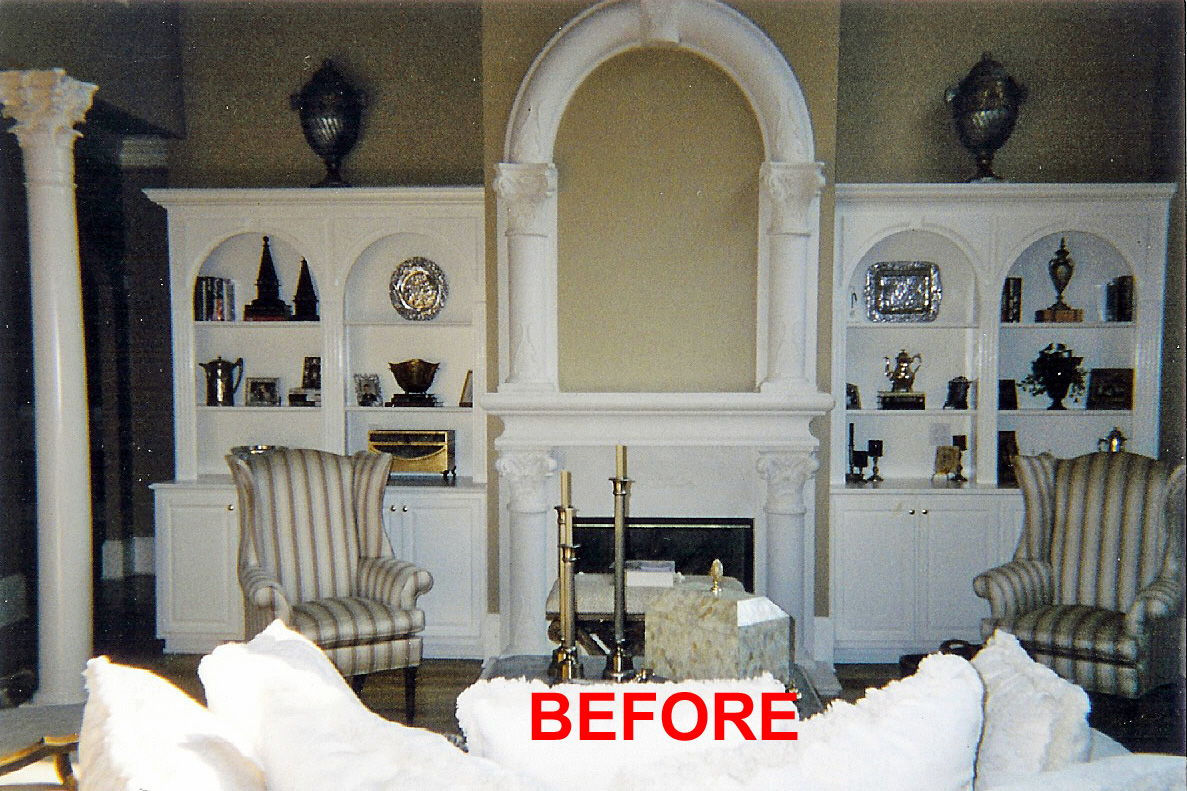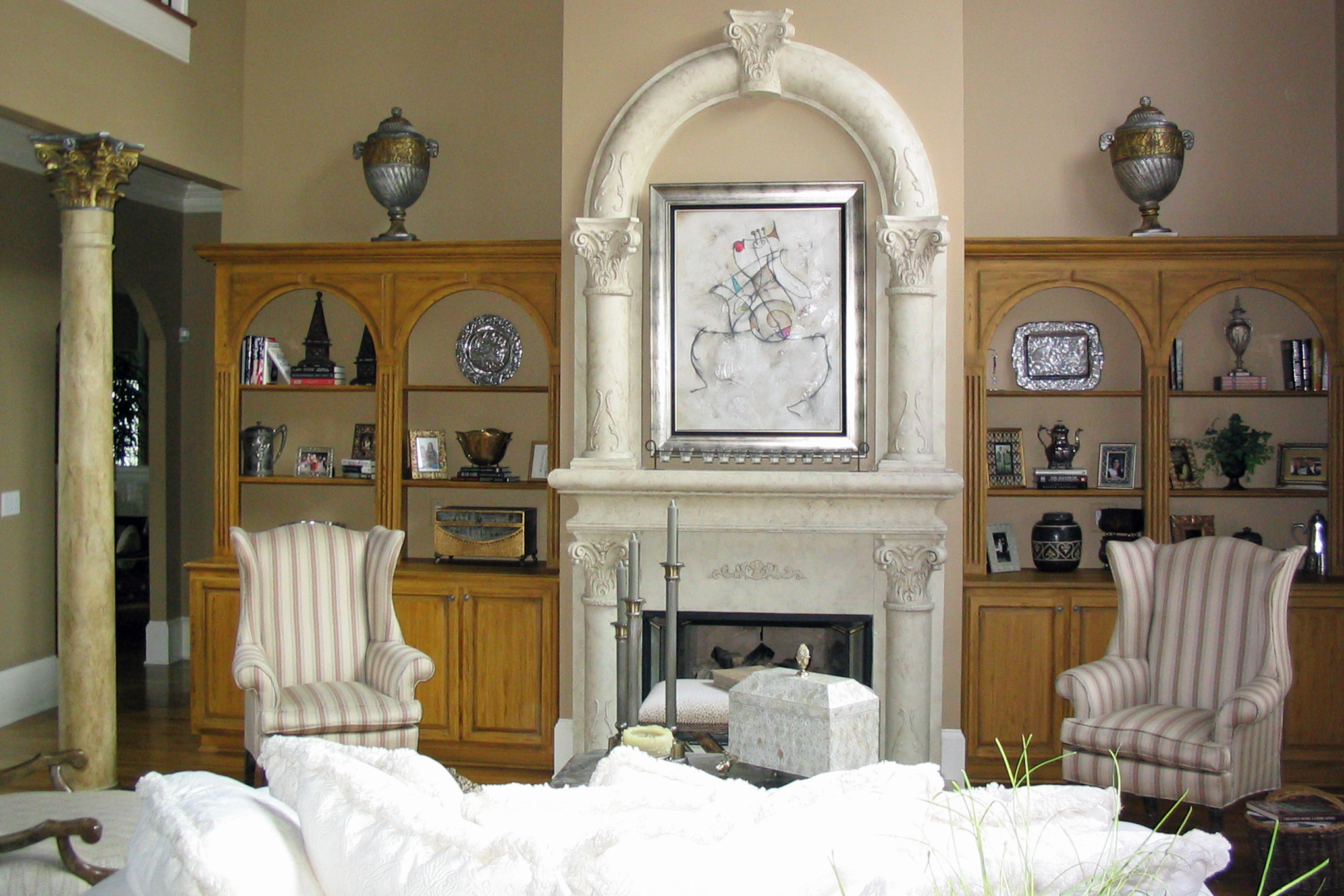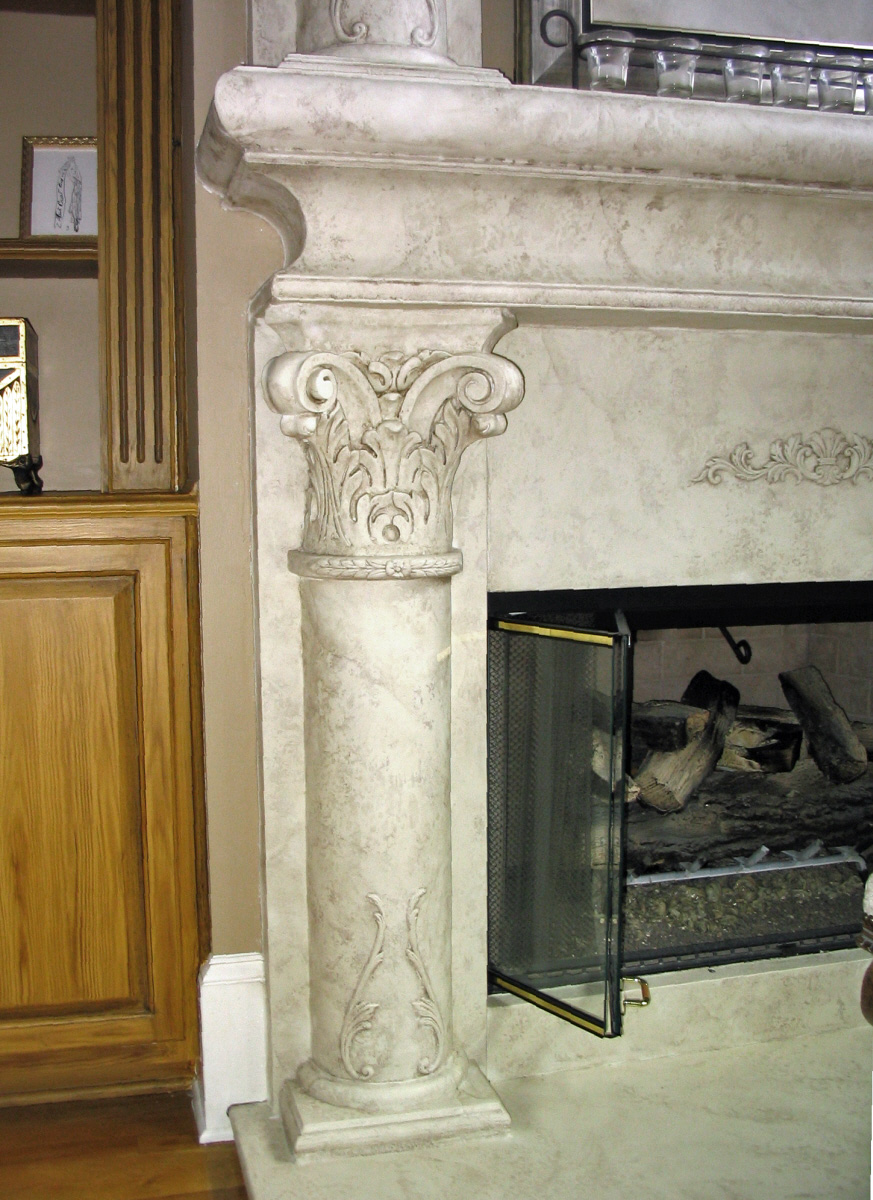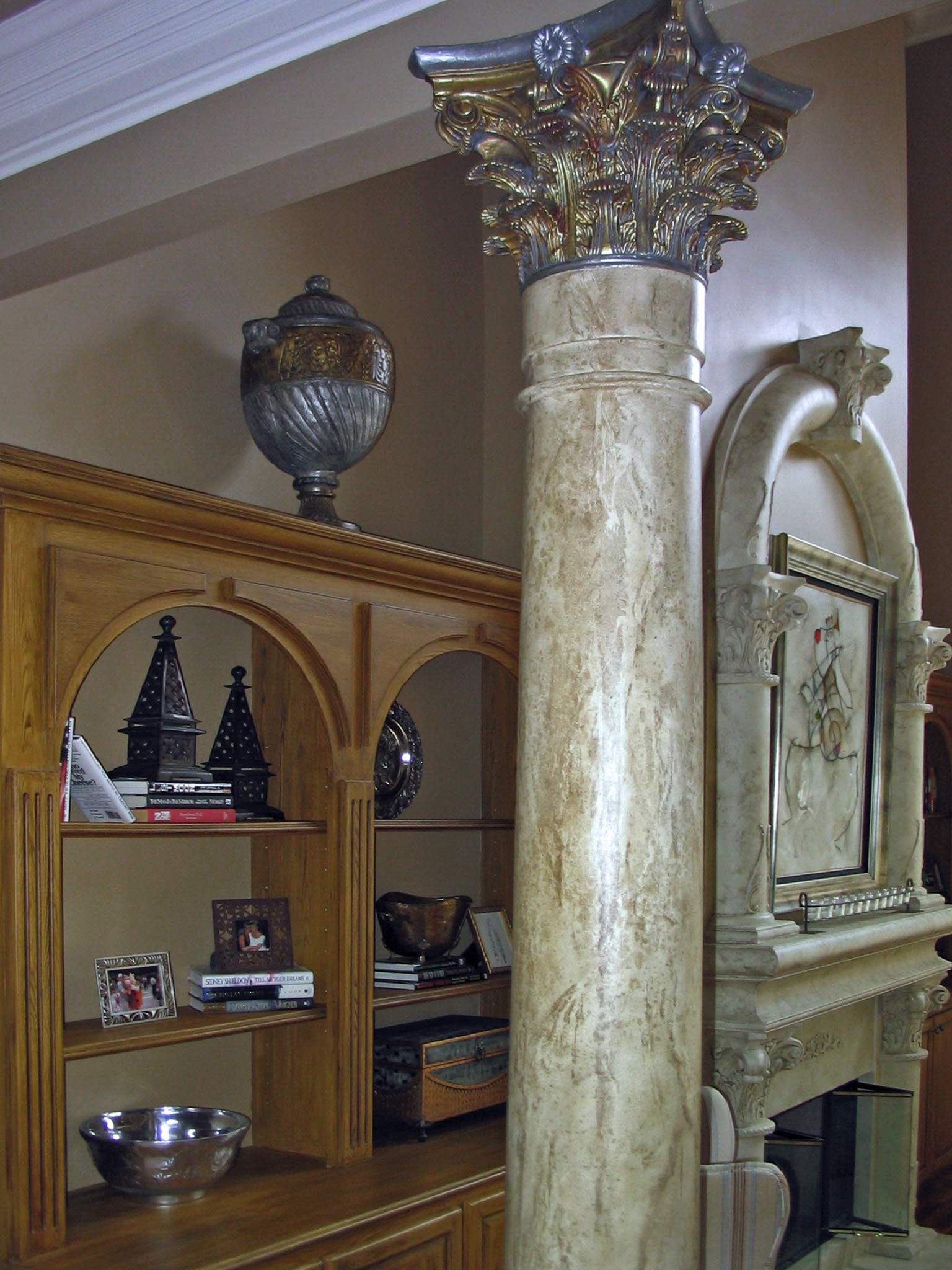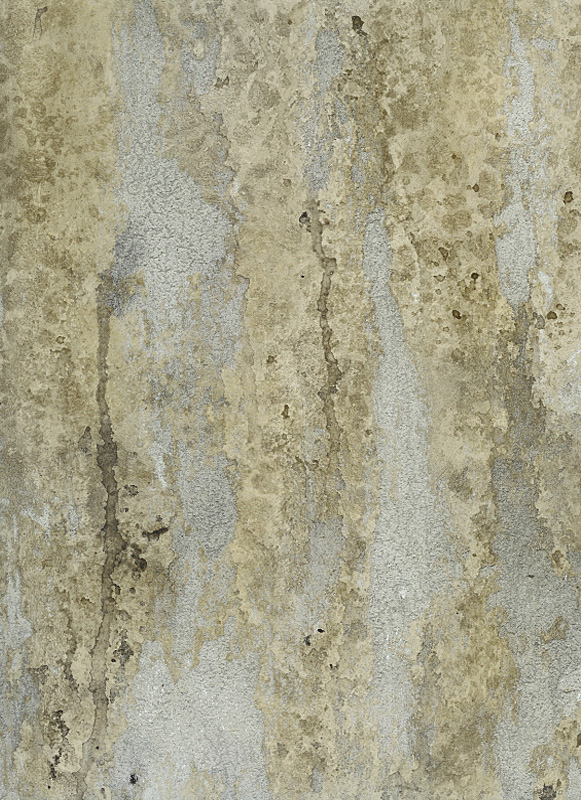 Slide 4 column contest 045f
Slide 5 close up stone column e
1) The mantel now presents as Jerusalem travertine.
2) The cabinets were painted with a faux wood grain technique (faux bois).
3) The columns act to frame these features with a faux dimensional stone technique.
4) The capitals and bases compliment the accessories with gilded gold and silver.
It is the attention to every detail that adds value and sophistication to this home.
View more interesting faux treatments to architectural details at www.kasswilson.com