Beam Me Up … Authentically Aged Beams
The French Country or Provence style is easily recognized in this keeping room by the way it marries provincial sophistication with lived-in charm. Like many styles today, it is inspired by nature and filled with hand crafted organic materials. But, what makes the provincial style stand out is that it is paired with refined hints of gold, vibrant ceramics and intricately detailed ironwork. Together, they create an intriguing mixture of elegance and cozy comfort.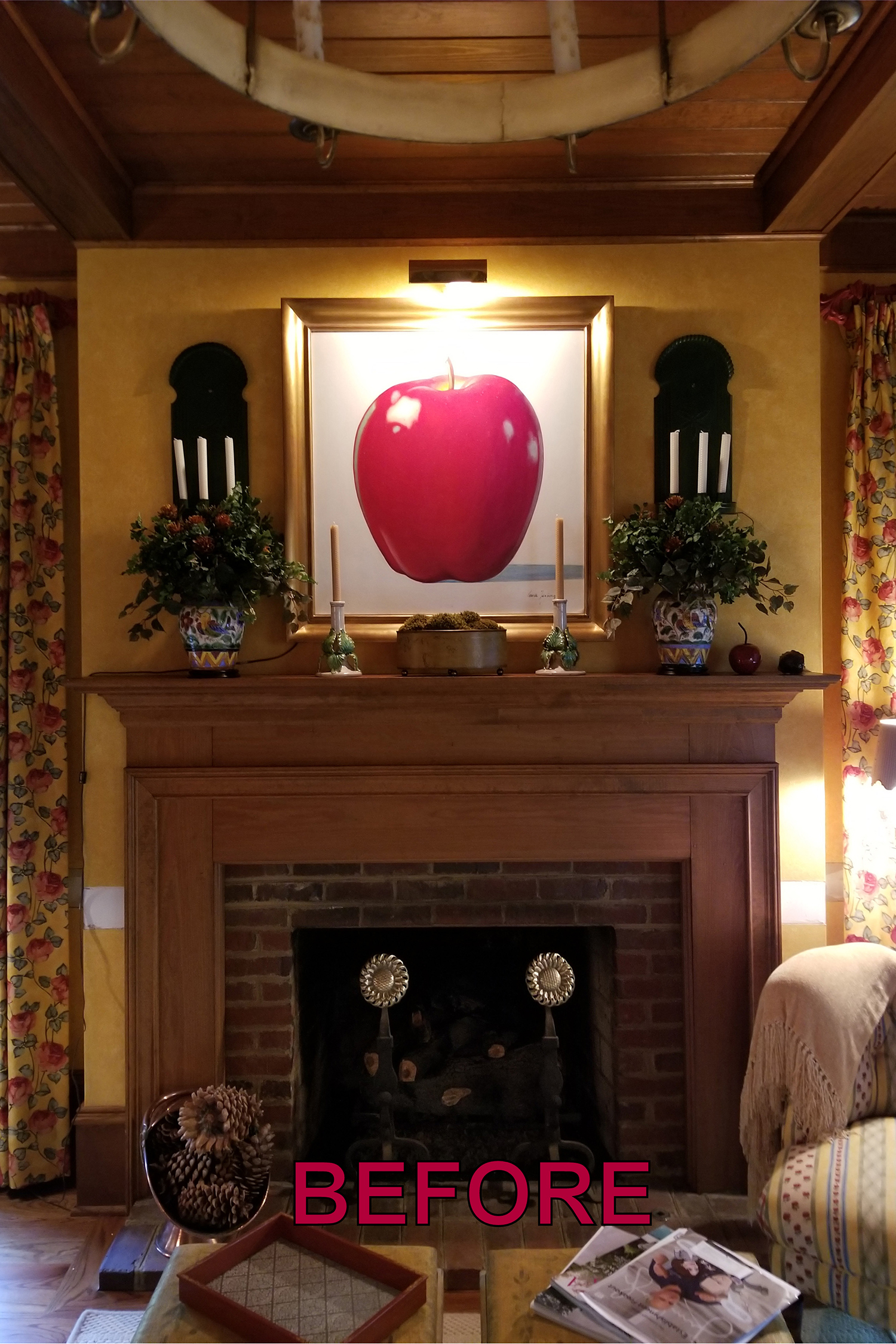 Before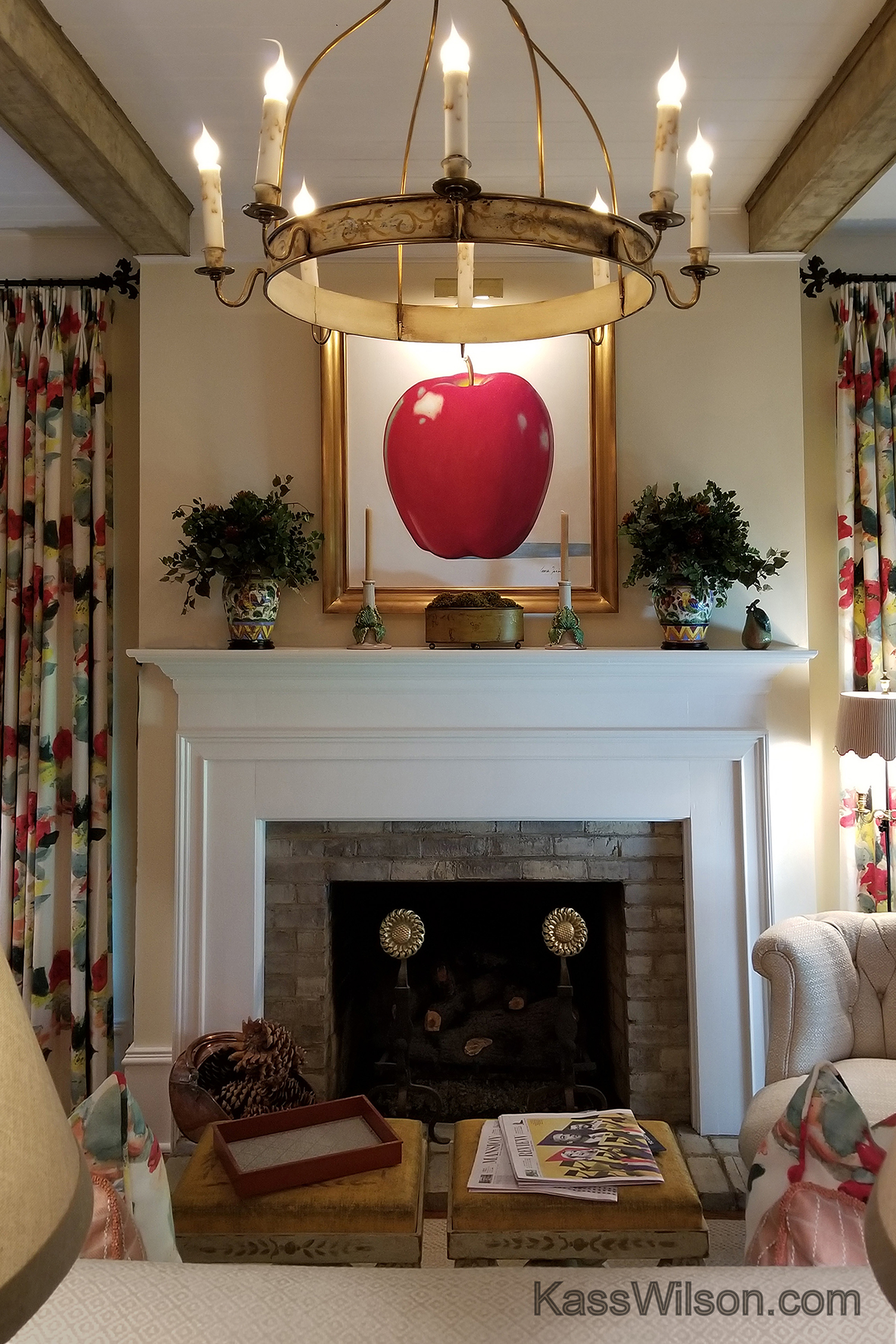 After
The French country aesthetic is almost in direct opposition to some of the ultra-modern style that is trending. But there is no debating that weathered wood beams are a timeless architectural element that will compliment many styles currently seen today. Aged beams are often incorporated into the designs of rustic, modern, contemporary, coastal or even today's popular farmhouse look. Paired with a light ceiling, they offer the visual calisthenics that make a ceiling appear higher and the room brighter while adding the warmth of an organic architectural feature.
The design process:
The original refined beams were faux finished to simulate the look of raw untreated wood. The texture and expressive grain pattern tell a story that they have stood the test of time. Against the white gap toothed paneling, the painted rugged texture adds a suggestion of original rural construction. The brick surround of the mantel was also enhanced to bring in a grounding element for the new color scheme.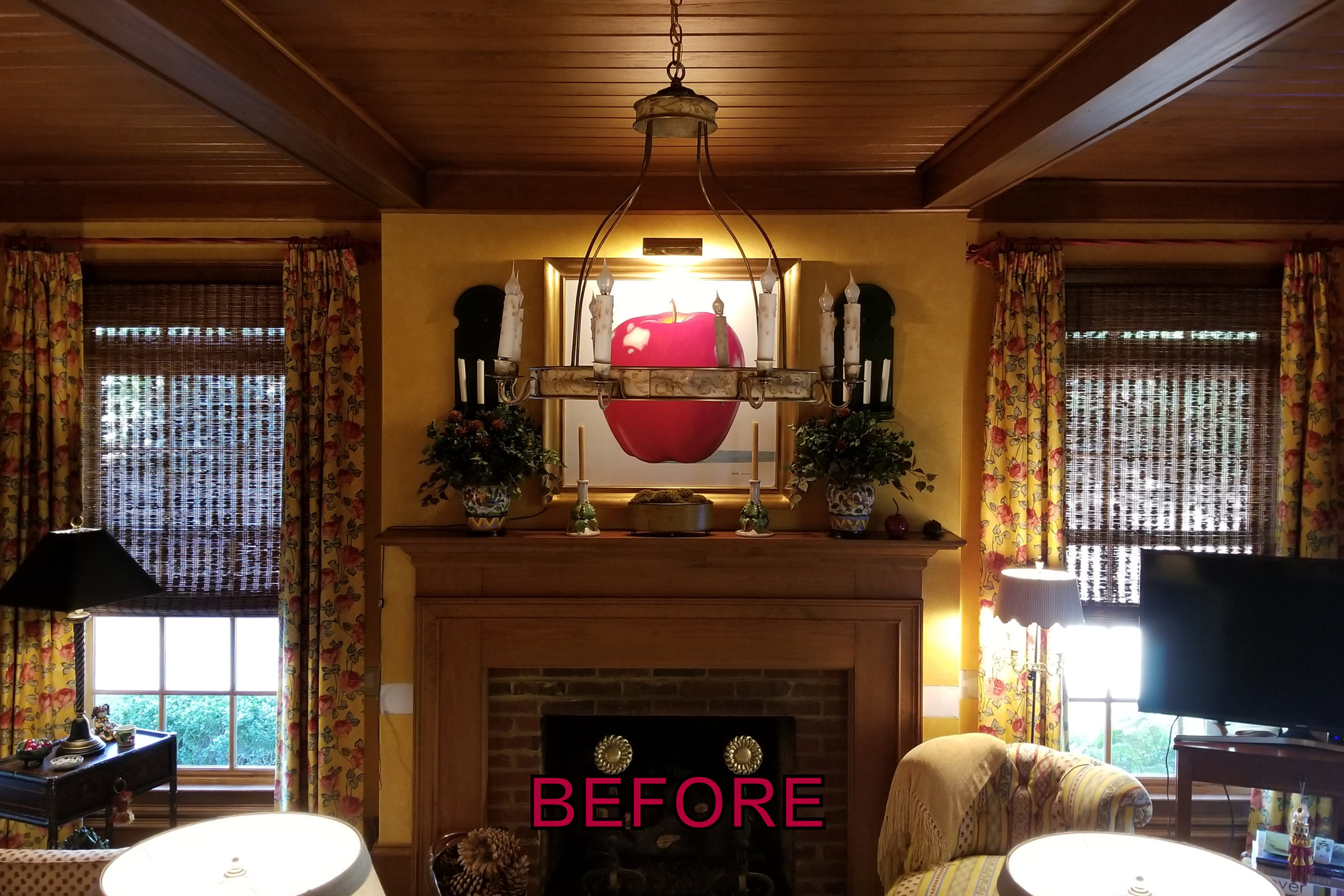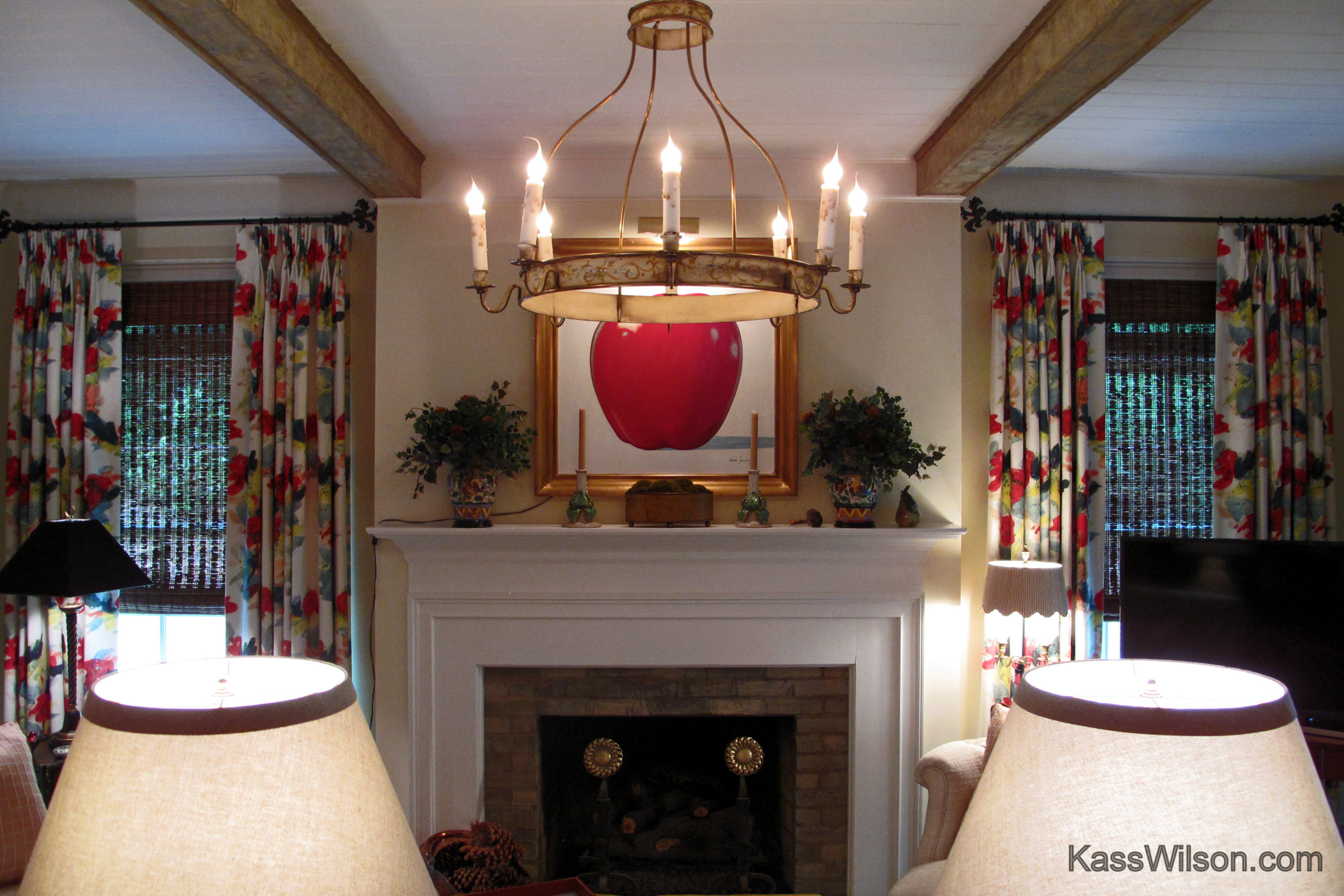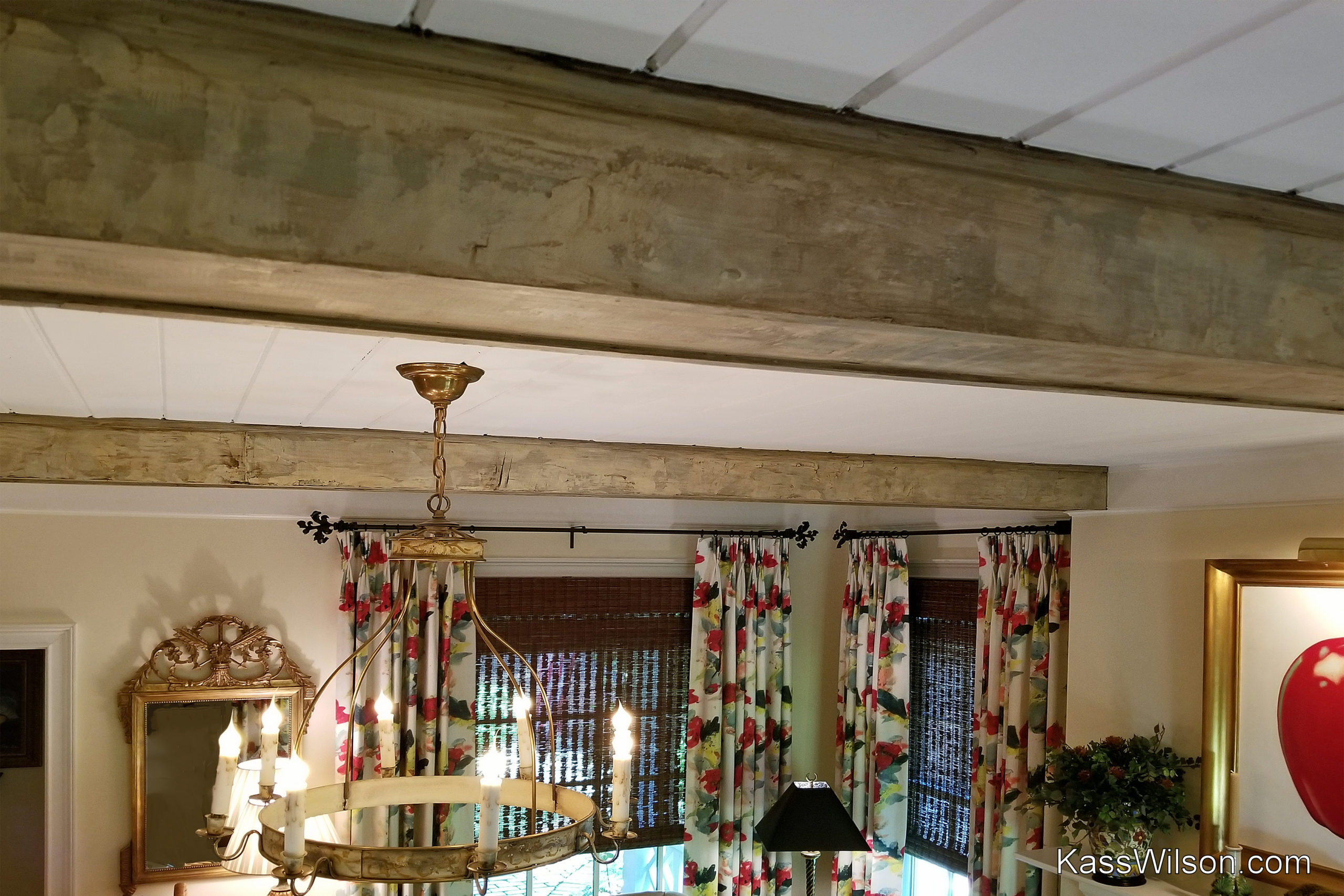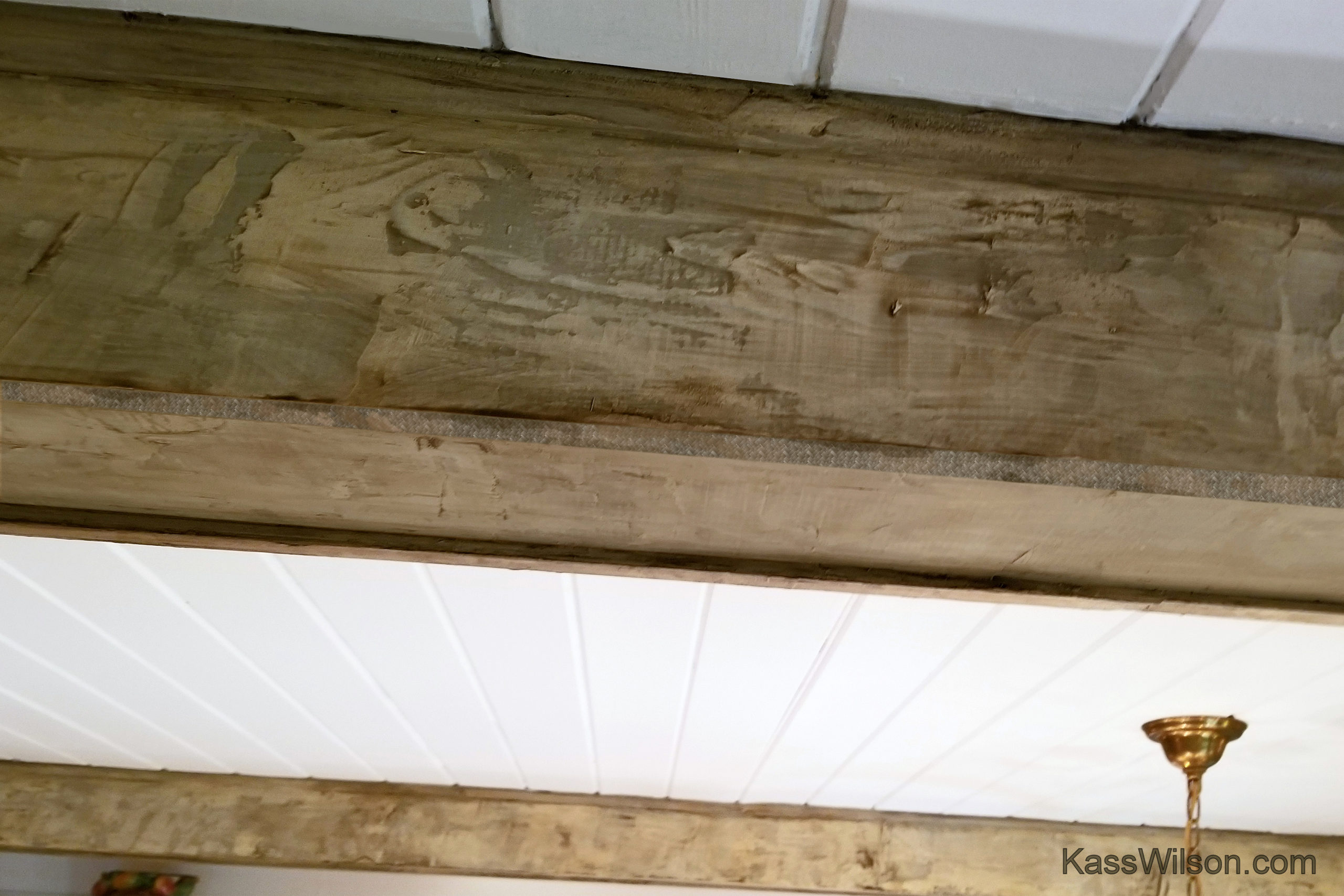 1 Inspiration 20190213_115558ps
2 BEFORE 20190213_115230pswm
3 faux wood beams IMG_4213pswm
4 refinished wood beams 20190615_095837pswm
5 aged wood grain 20190615_100410pswm
Steeped in tradition, the elements of the French Country style have been handed down from generation to generation. Once inside your eye immediately travels to the faux finished beams which impart rugged architectural character that is a tell-tale sign of French provincial. The dynamic raw wood beams give the impression that this room has seen a bit of a history.