Best of Both Worlds...Antiqued Painted Wood
The goal for this remodeled keeping room was to create a tasteful blend of rustic style with traditional furnishings. It was apparent that the new white mantel was inconsistent with the cozy ambiance of this space. Being so large it overpowered the room. Instead, it needed to act as a unifying element between the rough sawn beams, the antique bricks and the inviting leather chairs.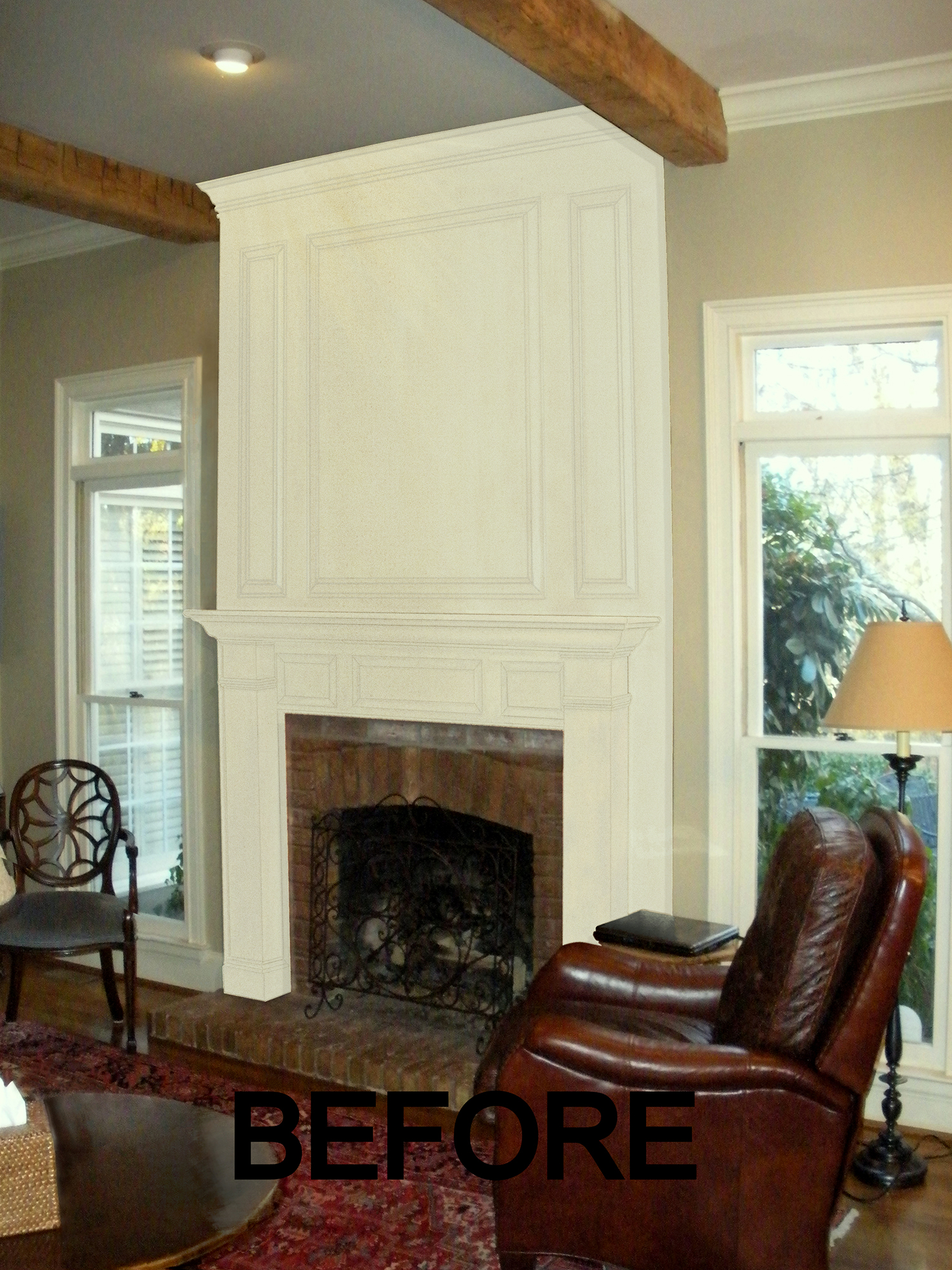 Before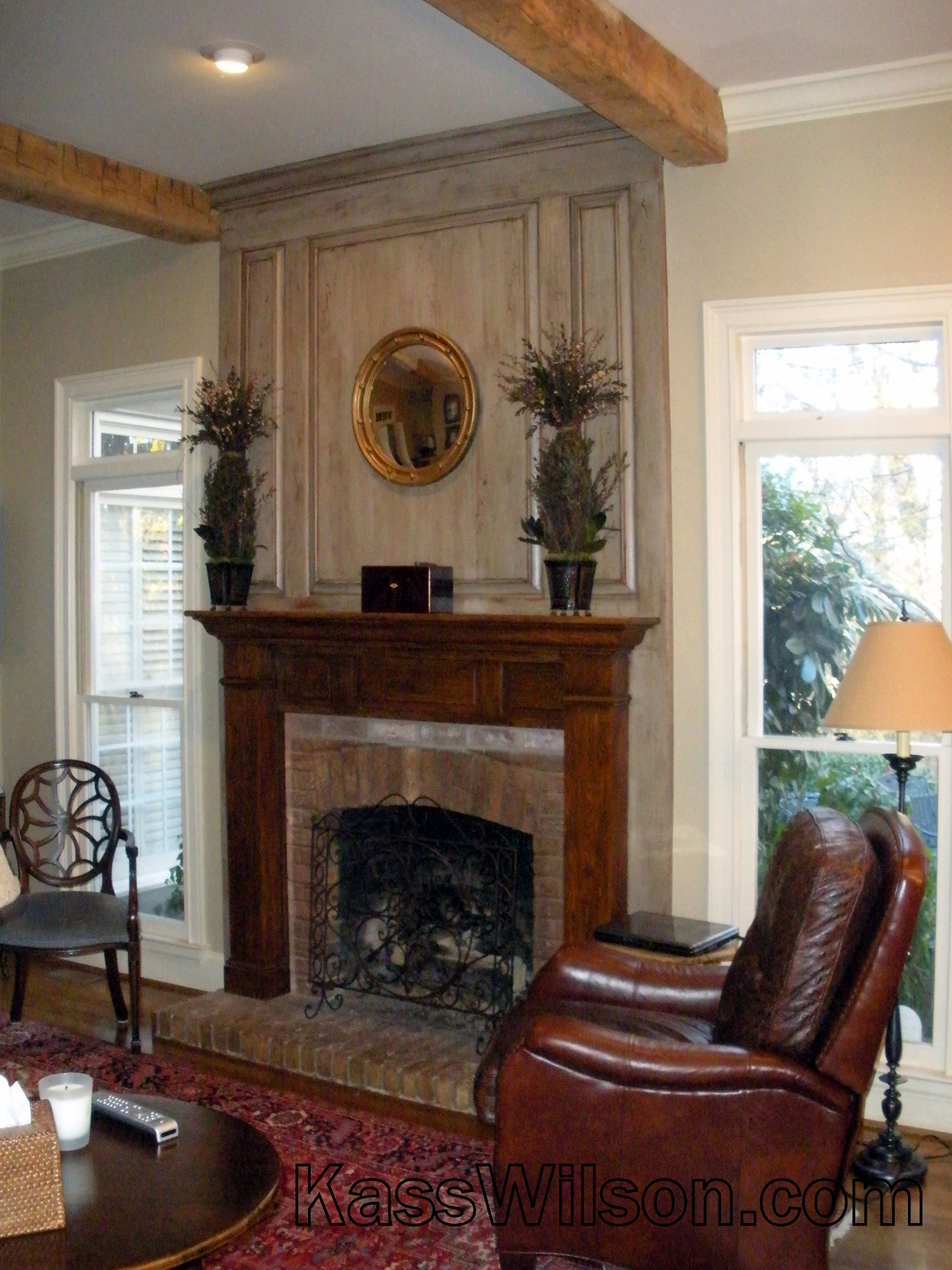 After
The design process:
The size alone of this feature was overpowering in this room. By using 2 different faux techniques we broke it down to create the illusion of 2 smaller architectural features . . . the mantel and the surrounding frame. Inspired by the beams, an aged wood graining technique (faux bois) was applied to the mantel. The surrounding frame worked to outline the mantel by giving it the illusion of old reclaimed wood. Dividing it into sections with separate painted finishes inserted more personality AND made it appear in scale with the space.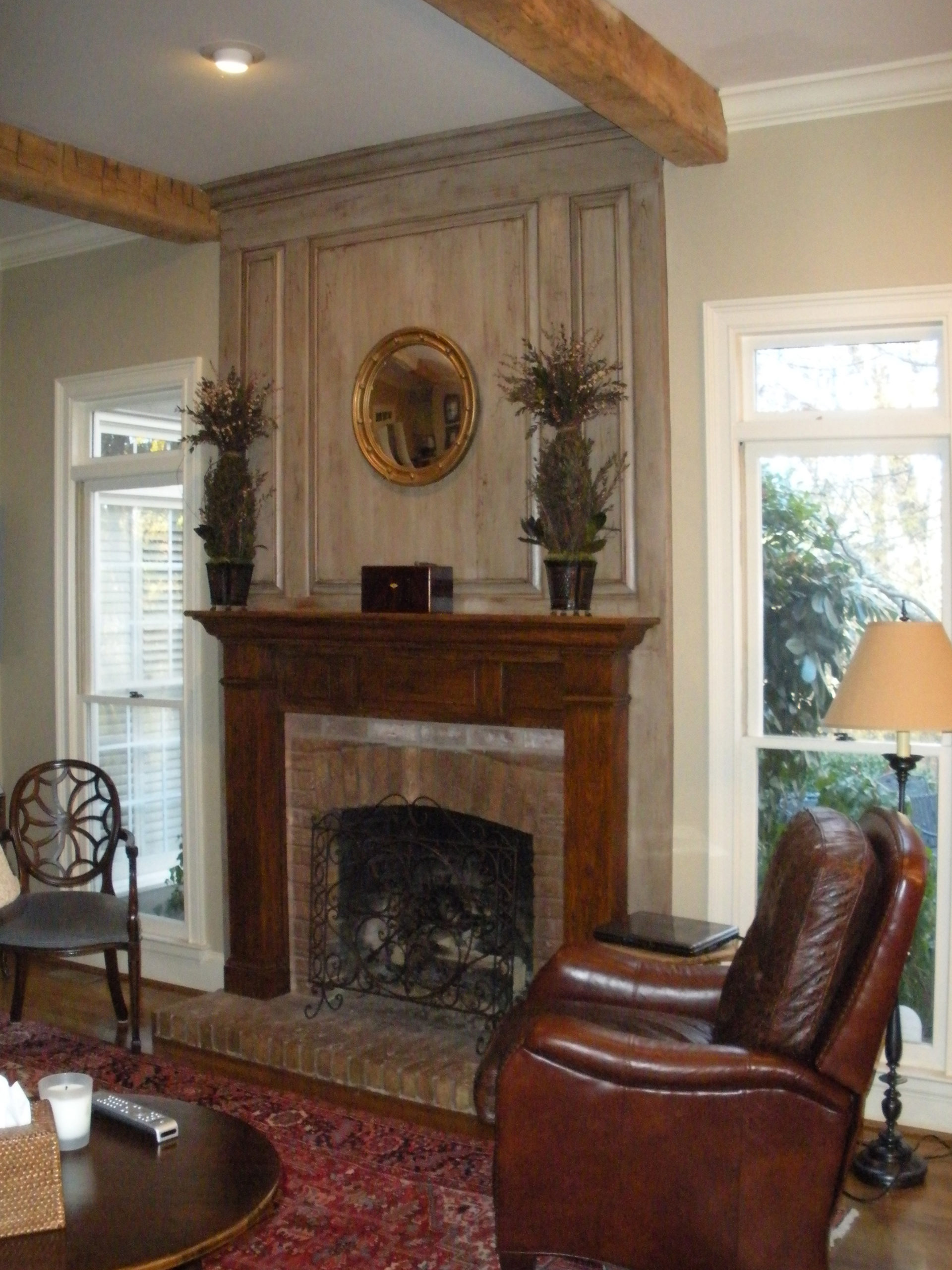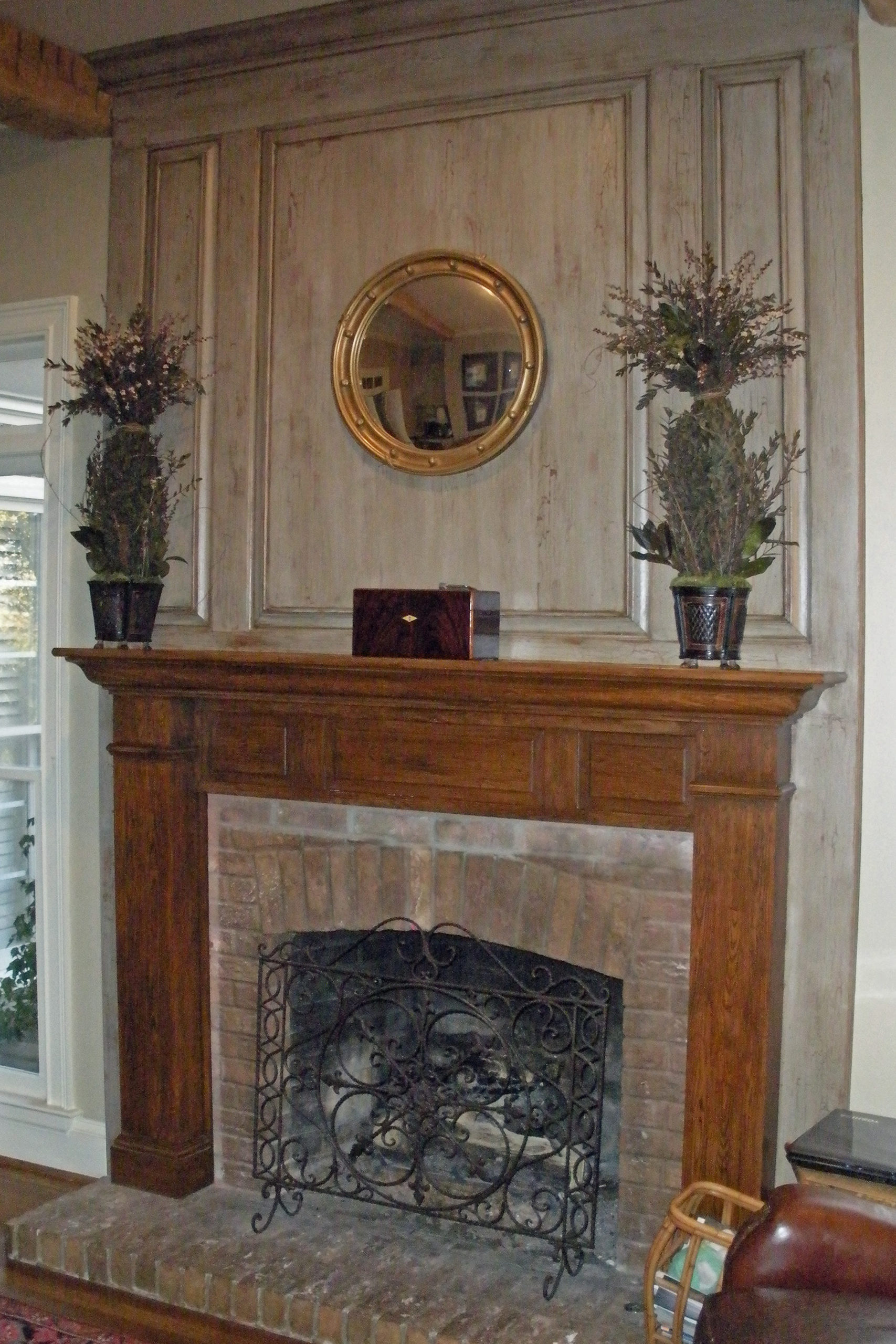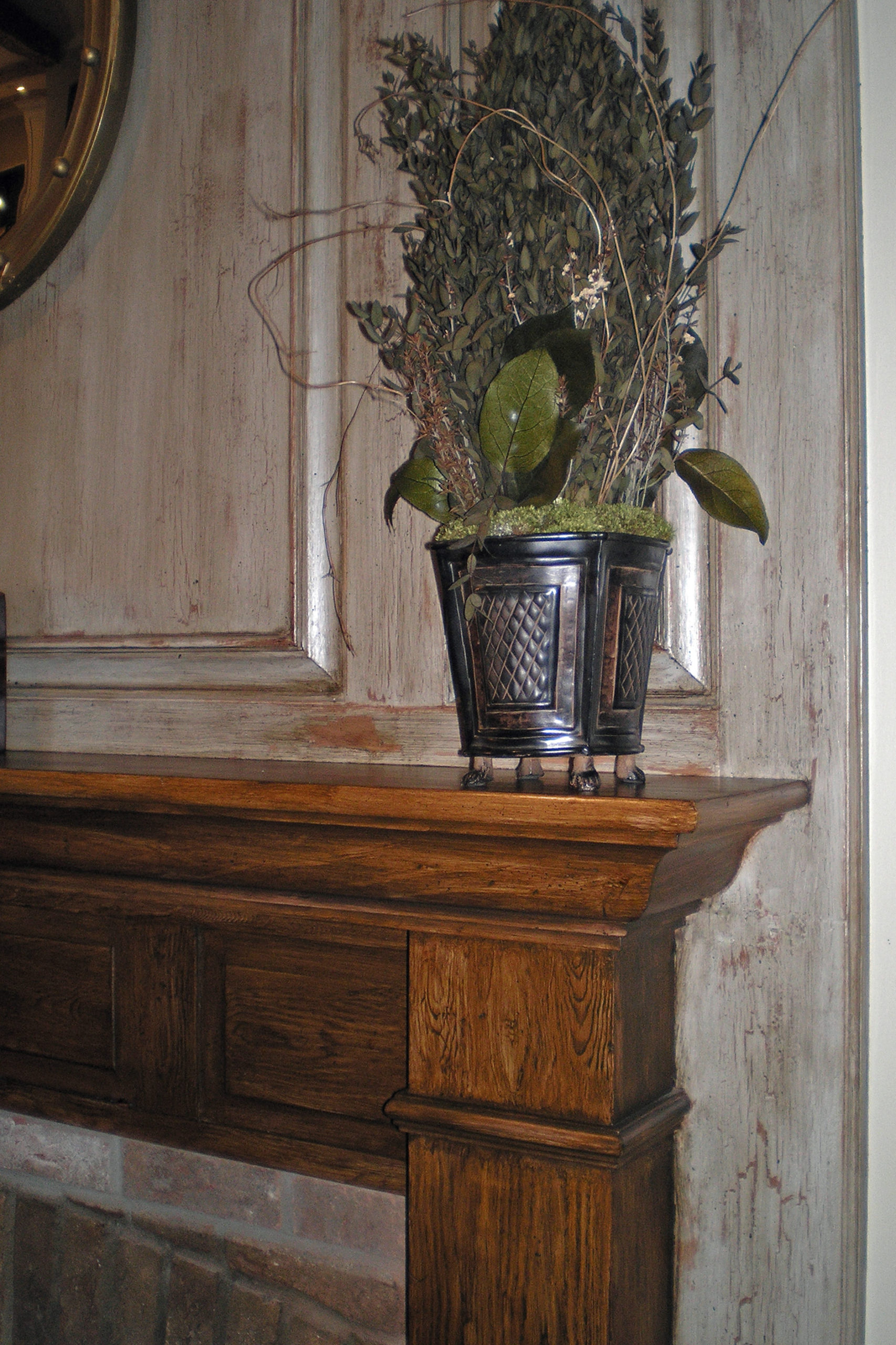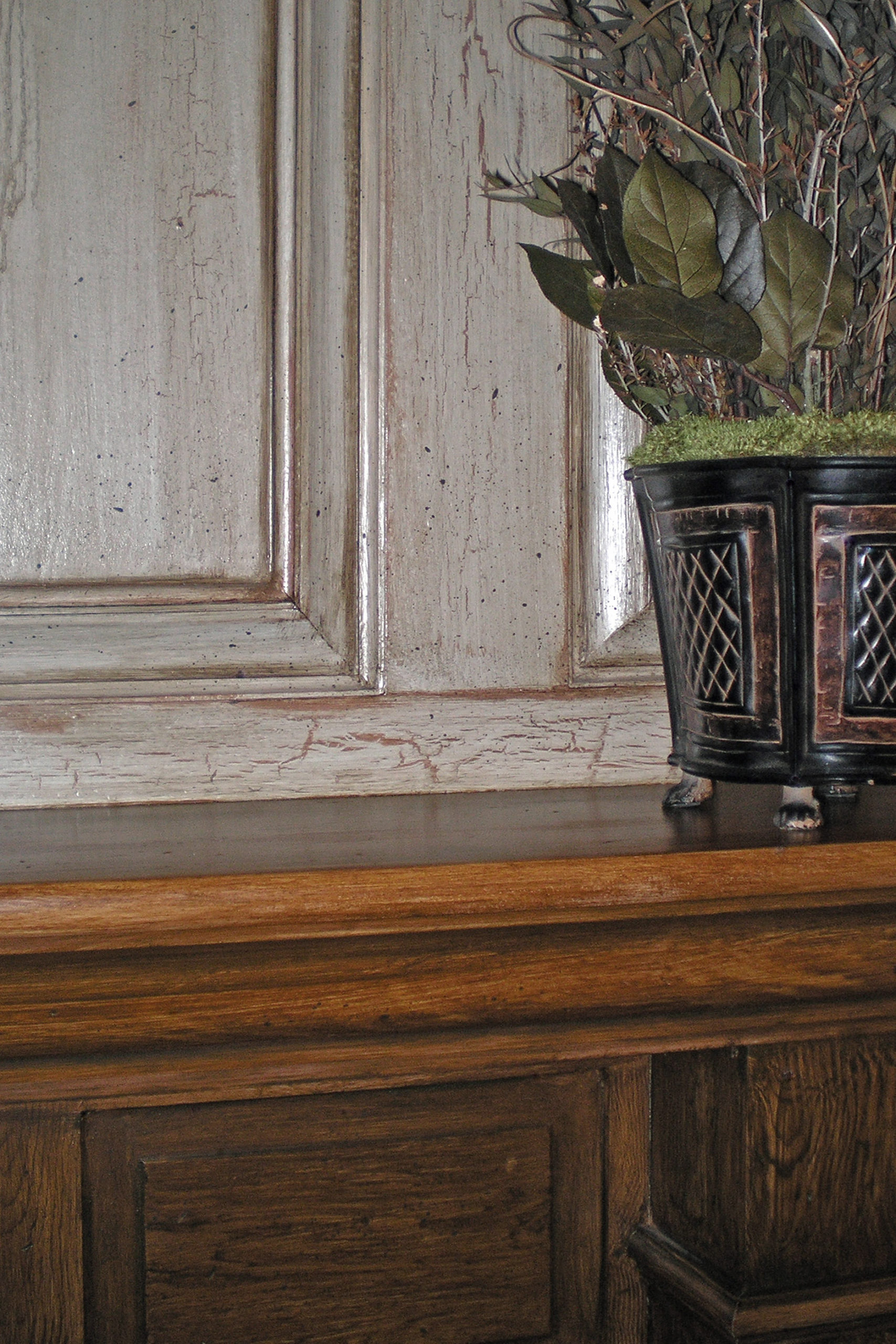 Although this mantel was brand new, the application of these faux techniques created an impression of authentically aged materials. So, when updating your home or working with crisp, clean lined architectural features, decorative artistry is an option. It allows you to create the illusion of character that only happens over time. Yes, you CAN have the best of both worlds.
Design by: Jane Hollman of Studio Entourage
What are your thoughts about this mantel make over? We welcome your feedback below.