To Boldly Go...Colorful Metallic Texture
The retro style is becoming increasingly popular. Along with it comes the return of the "accent wall". Unlike the harsh solid colors used in the past, it creates more of an impact when it is embellished with an intriguing wall finish.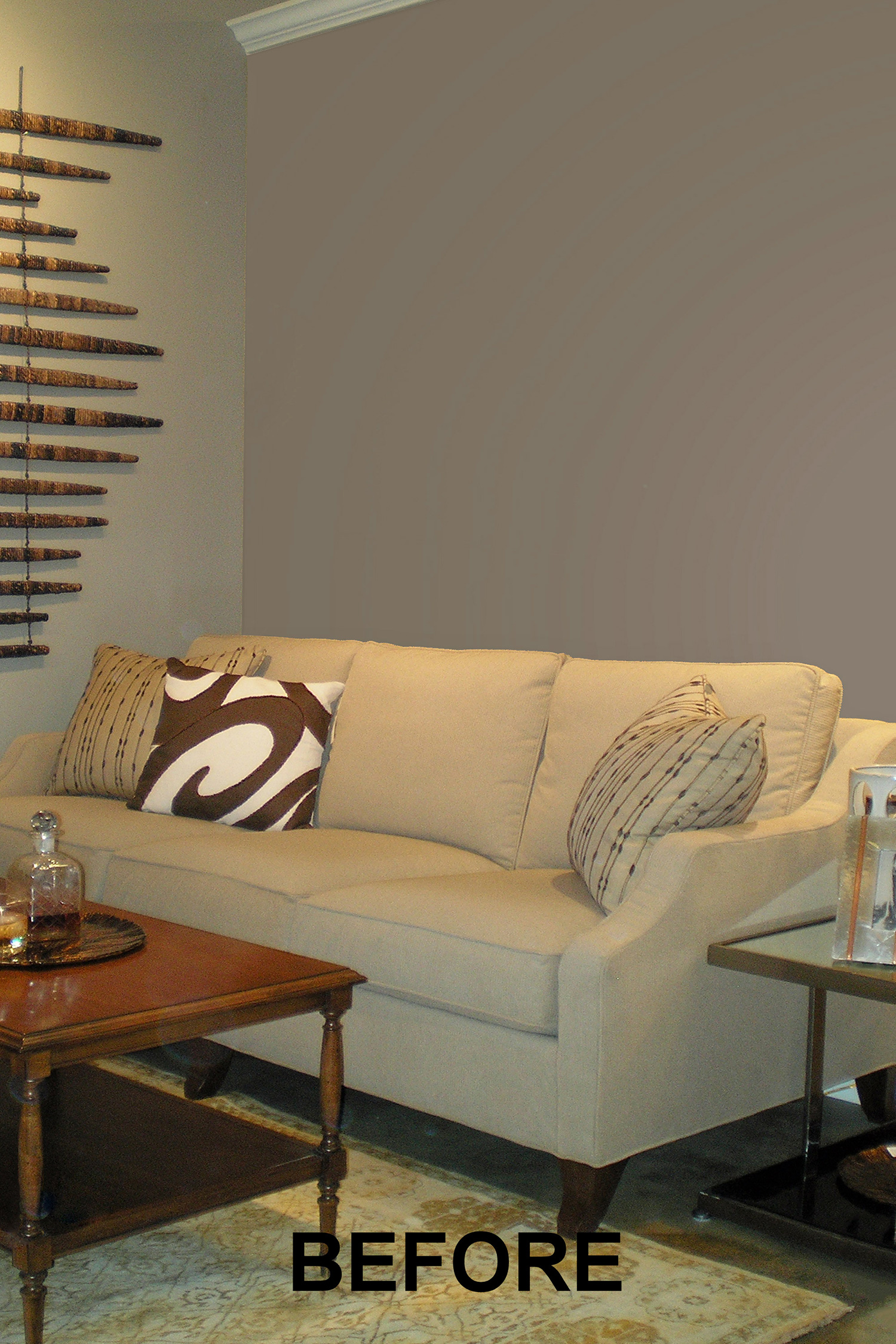 Before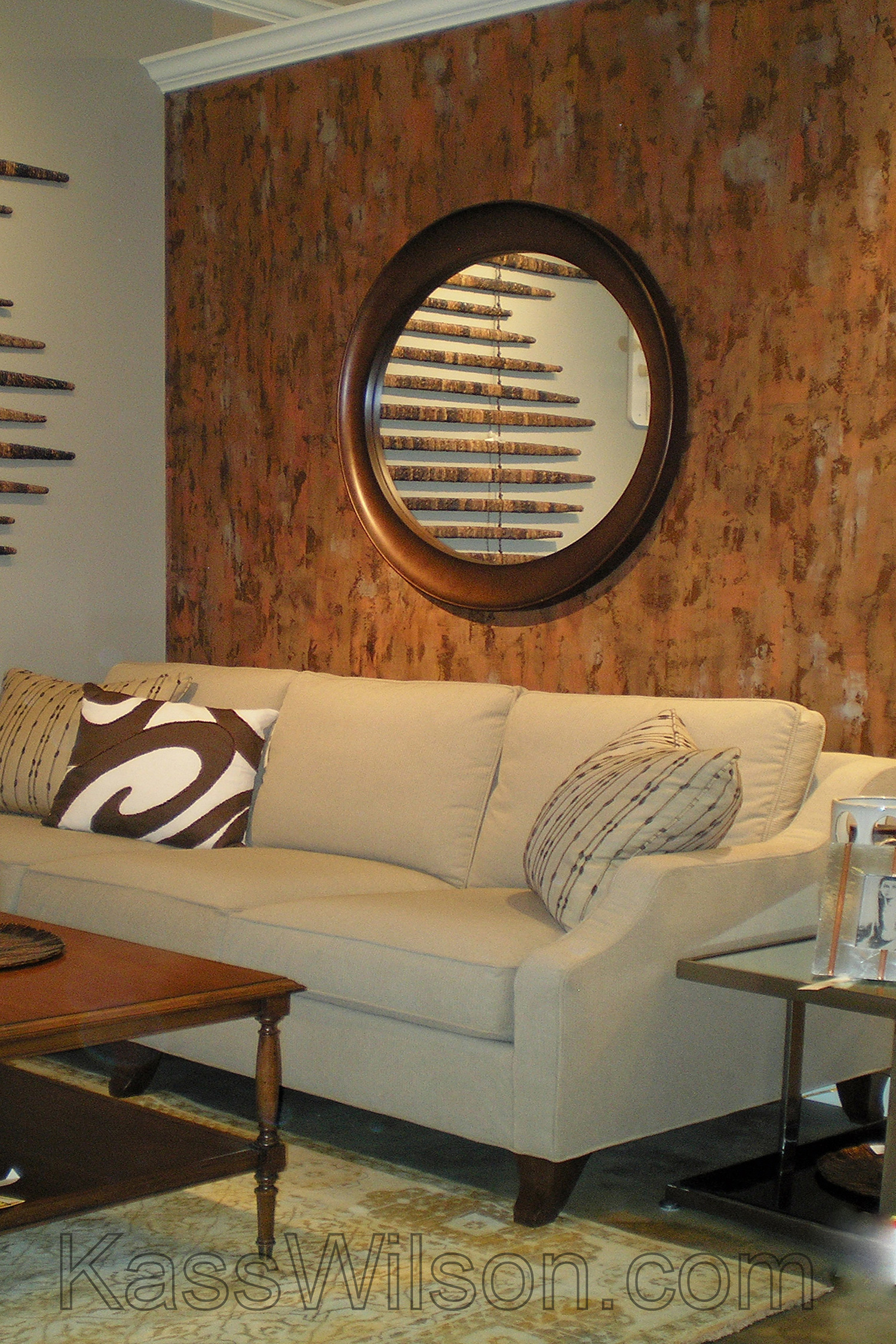 After
The design process
This client's job made it necessary to relocate frequently so all of their furnishings were in neutral colors. This wall finishing technique was developed to add a dramatic punch of texture and color that would compliment the rustic accessories.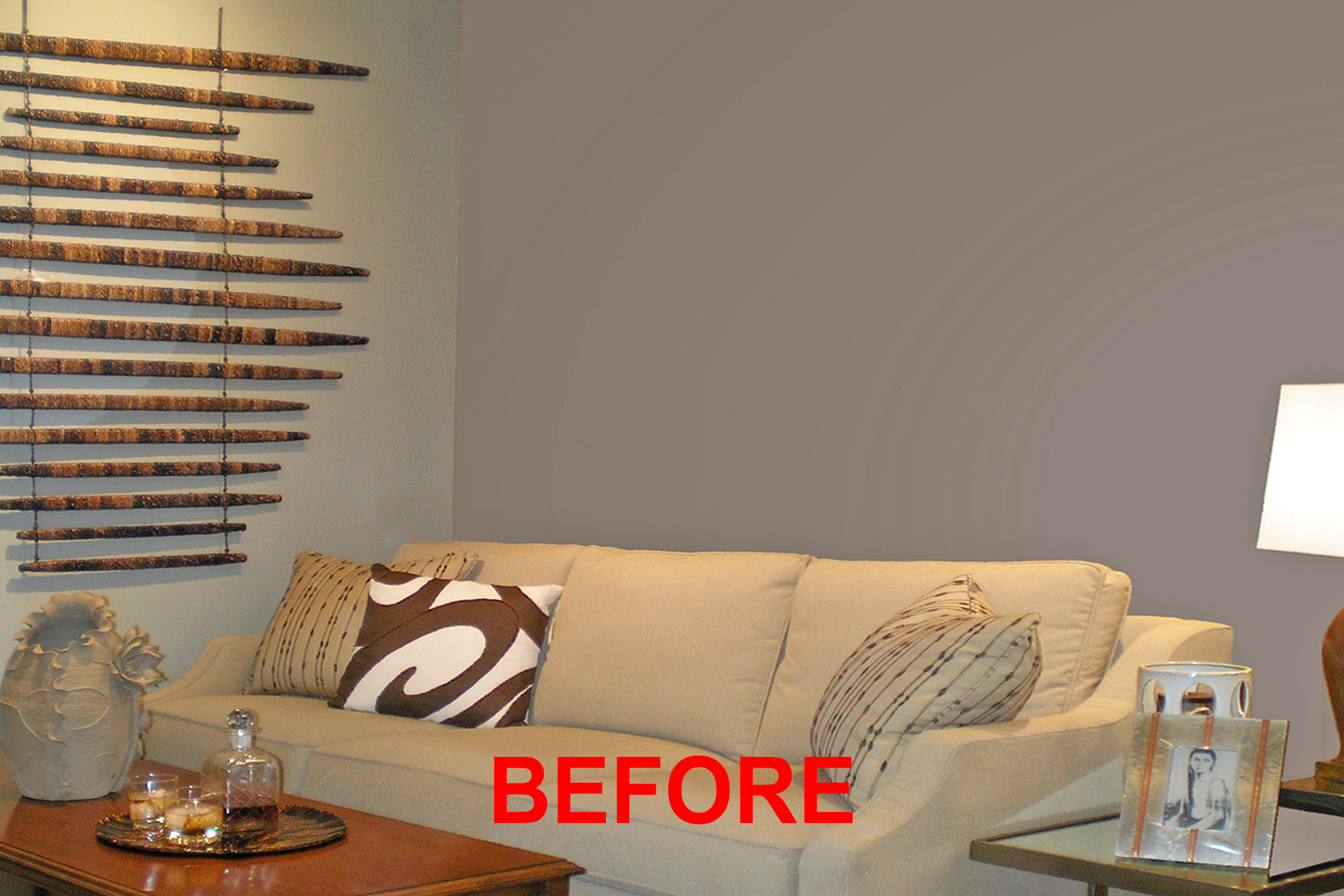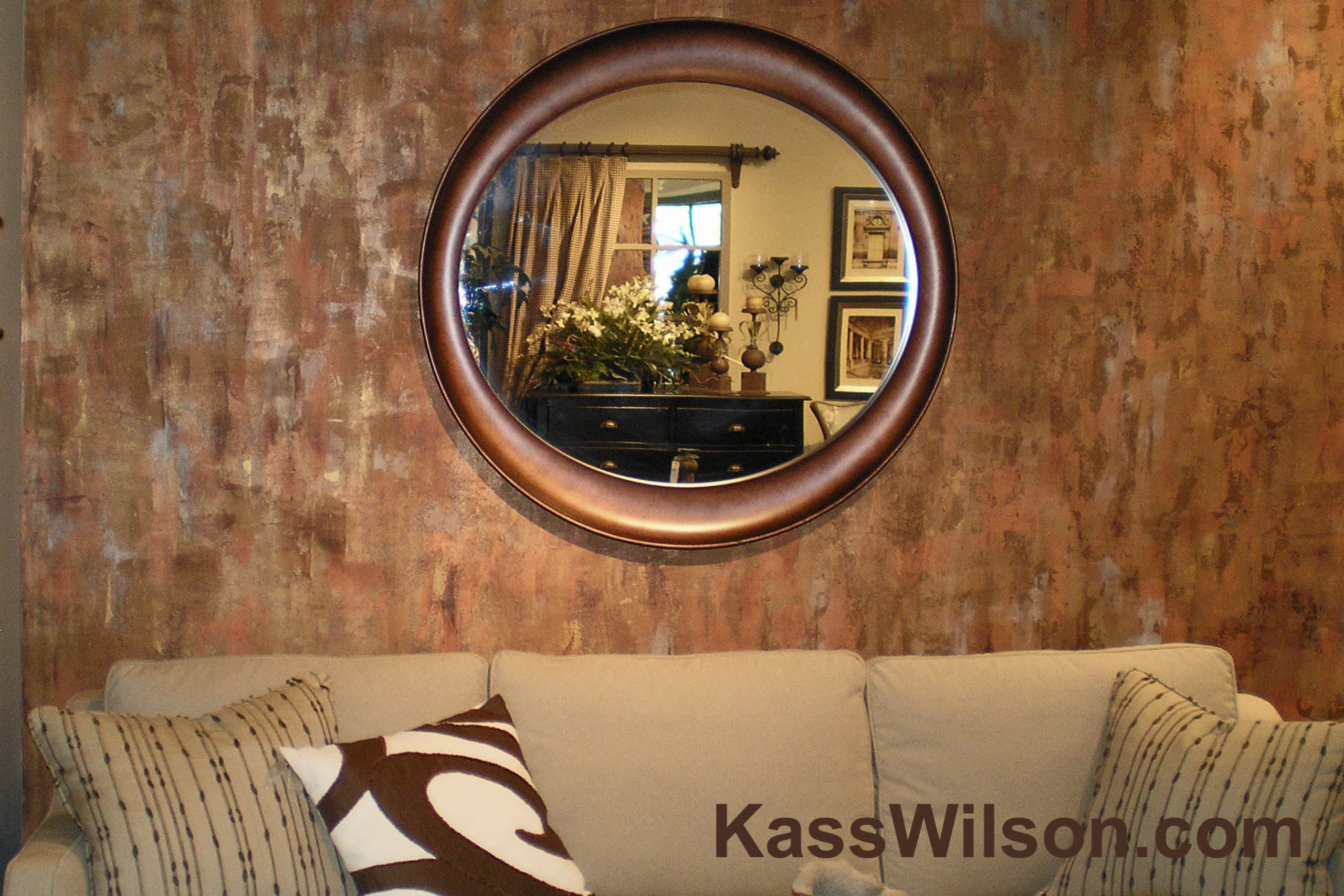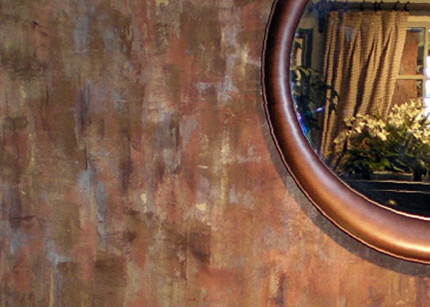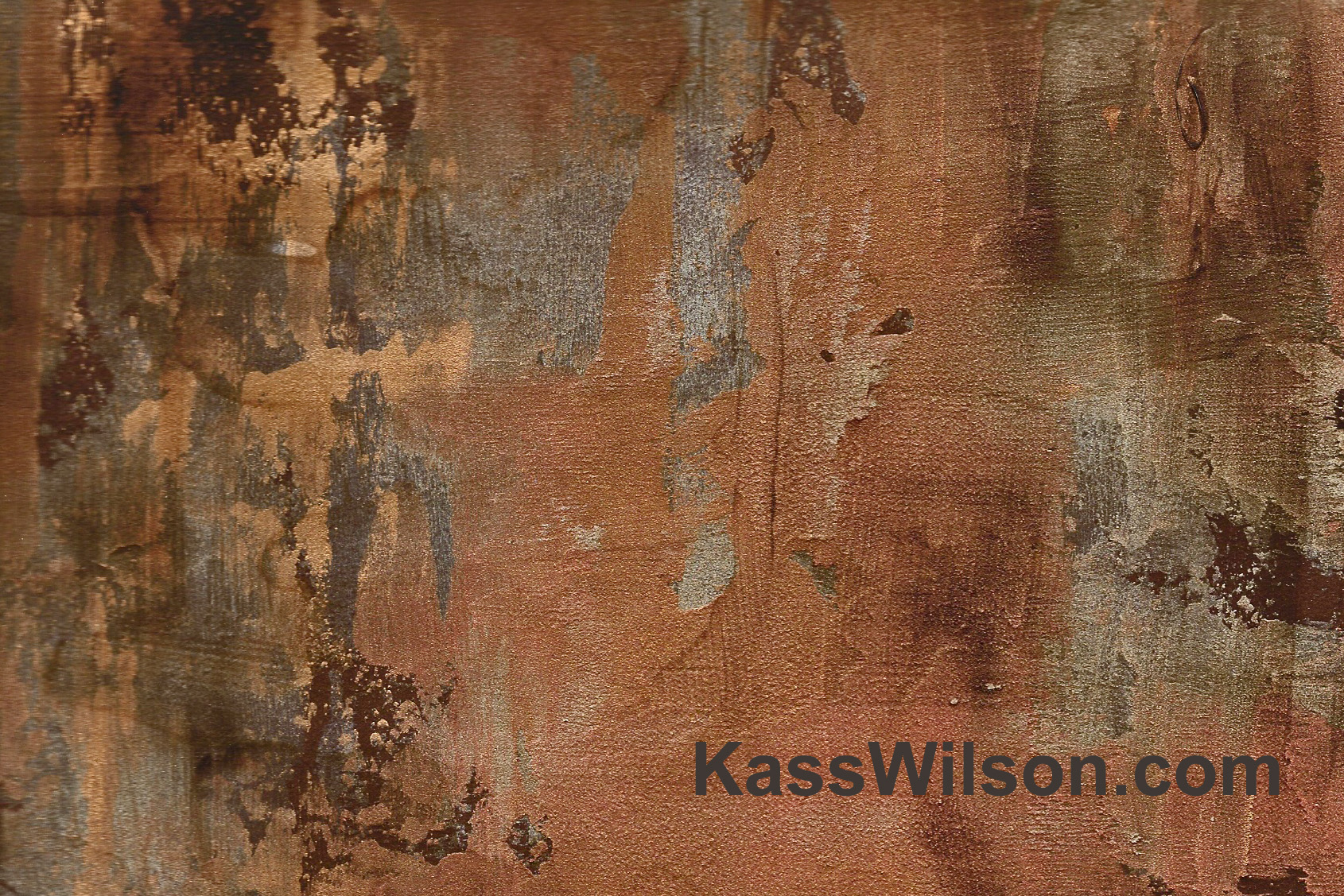 The colors for this faux finish were inspired by additional artwork that would be incorporated into the space. Notice the rich depth of color that was created. Yet, the appearance of dimension is achieved by the way the colors are layered . . . not by the thickness of the product. As a result, it will be easy to roll over this wall with standard latex paint if desired. But for now, who would want to do that!
The addition of this wall creates a truly unique and BOLD design statement.
Special thanks to Designs Of The Interior
For more stunning ideas for finishes, visit www.kasswilson.com