Center of Attention...Painted Mantel
In most homes, the mantel is designed to be the main feature of a great room. This is especially true when the mantel soars to the full height of two stories. The beautiful stack stone craftsmanship was already a work of art but deserved a regal frame.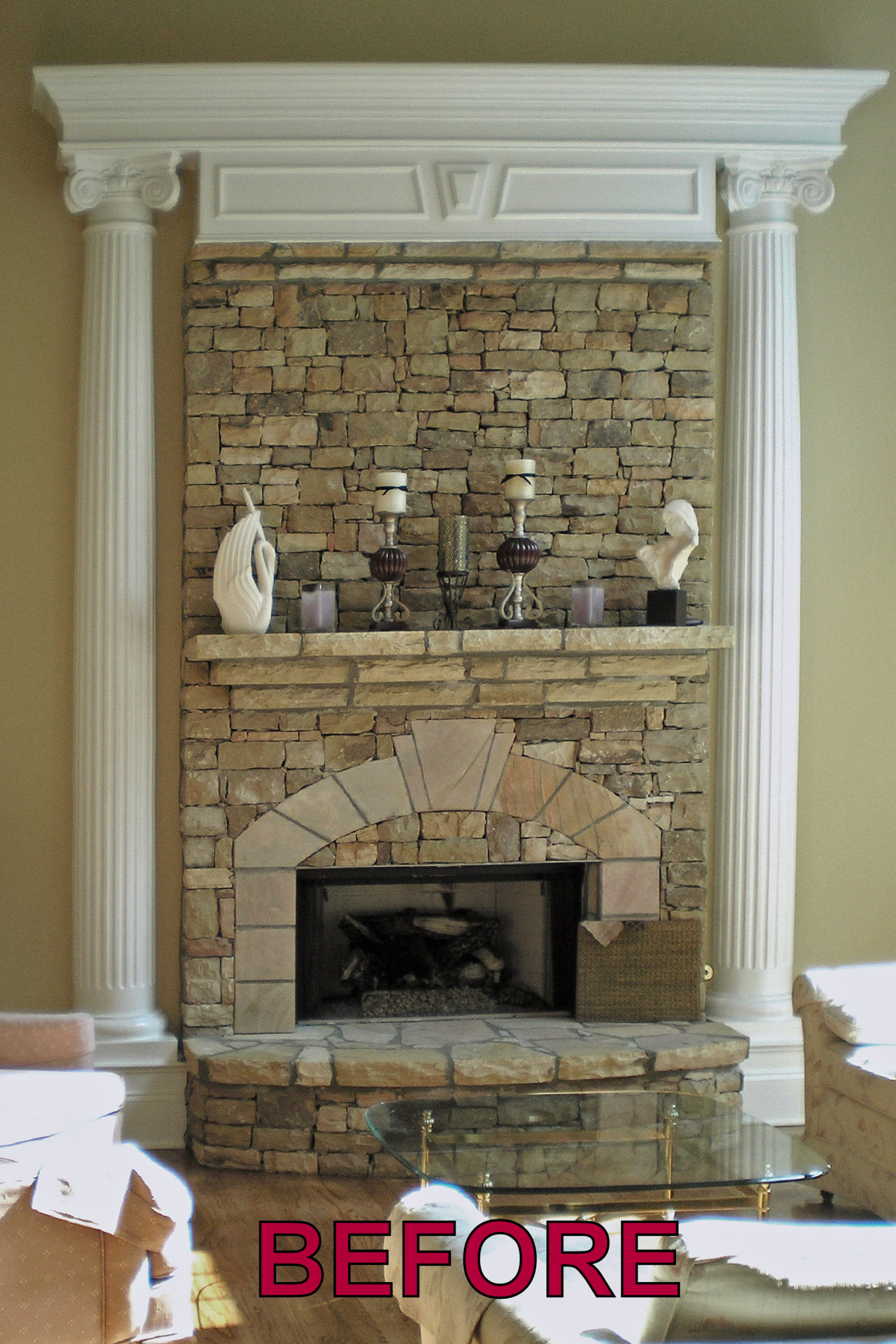 Before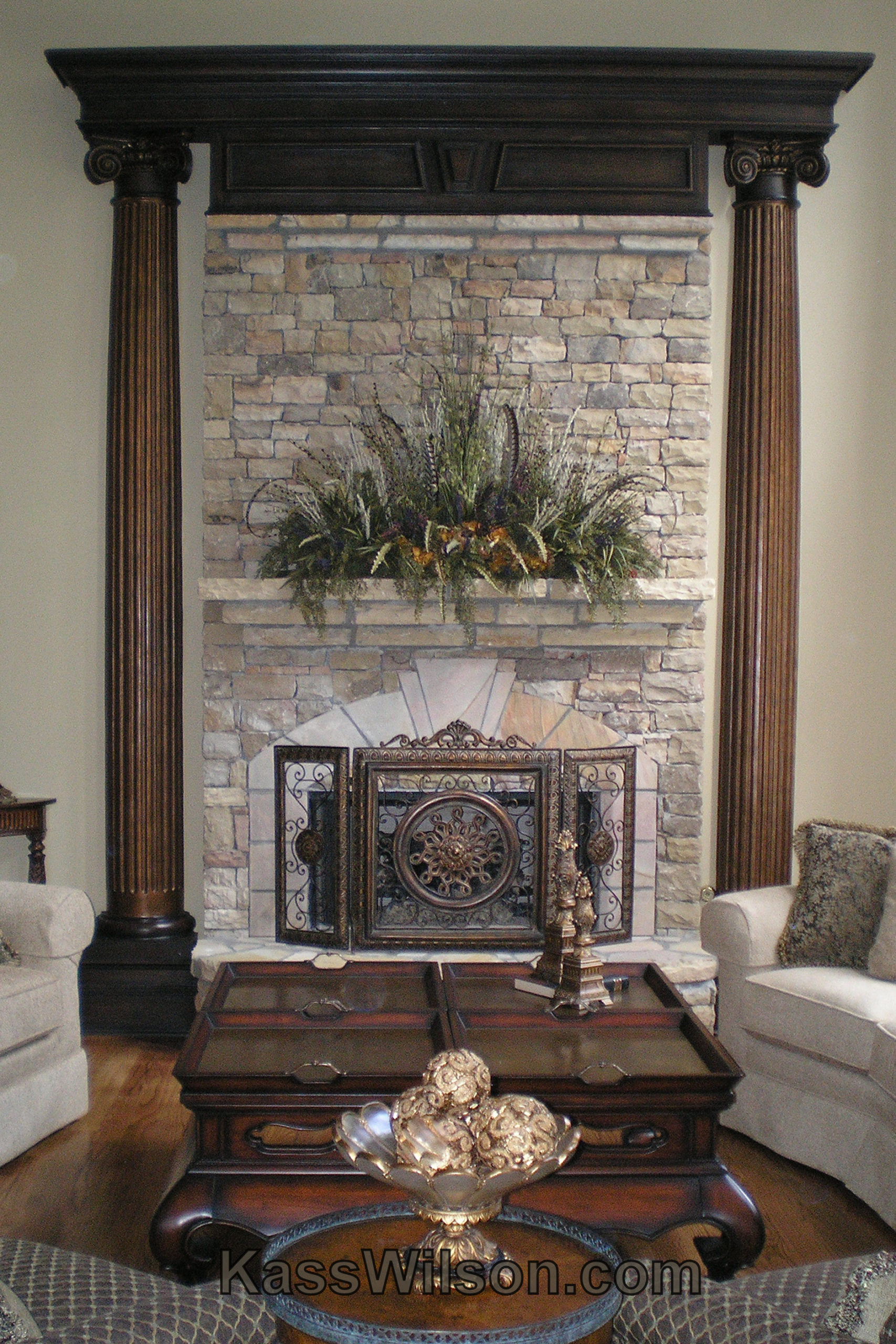 After
The Design Process:
A dimensional bronze technique was carefully chosen for the faux finish on the columns to blend effortlessly with the furniture and accessories. Rich tones of ebonized brown provide the illusion of deep wood grain (faux bois). Subtle highlights on the cap and bases accentuate the details of the architecture.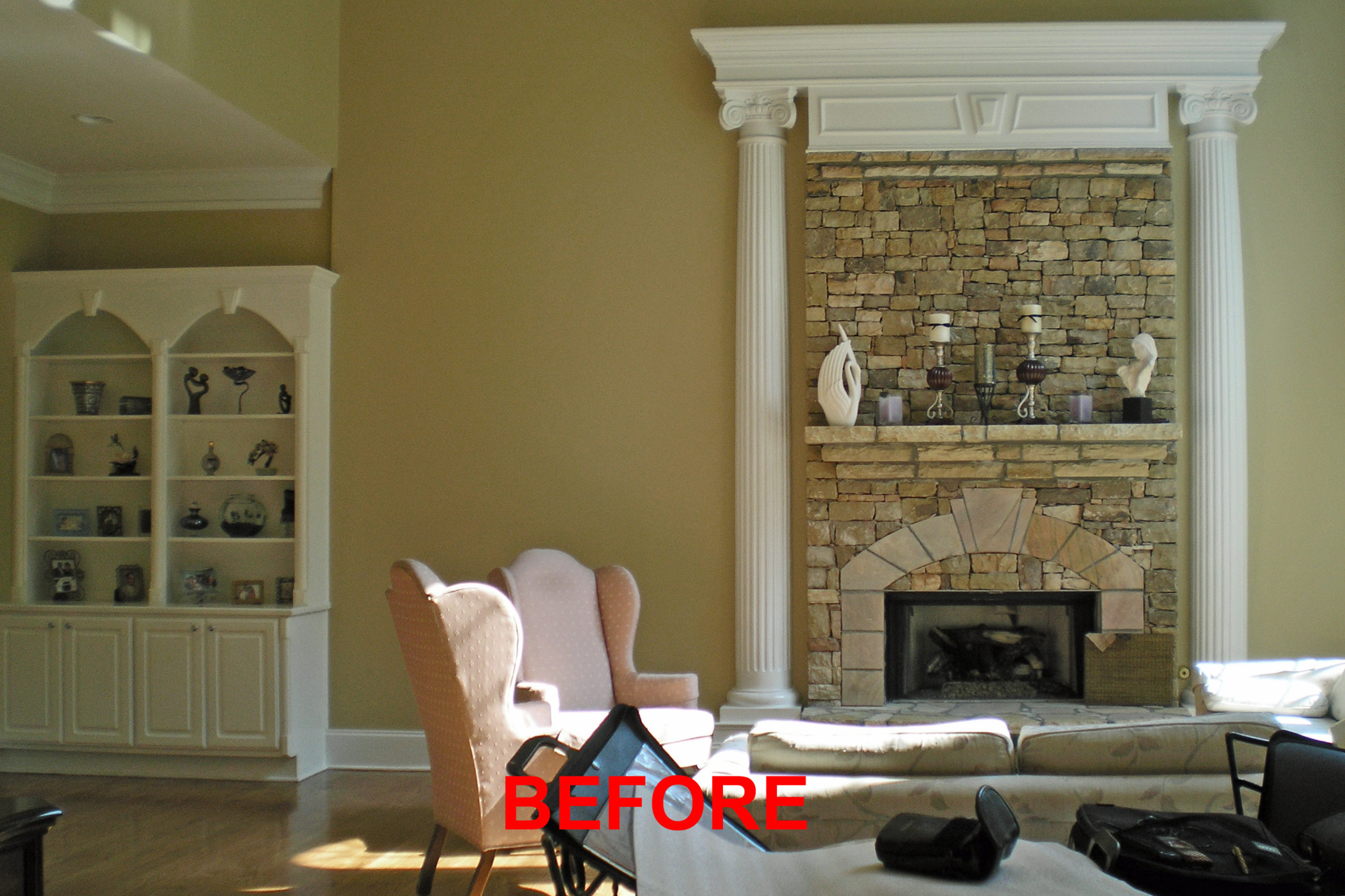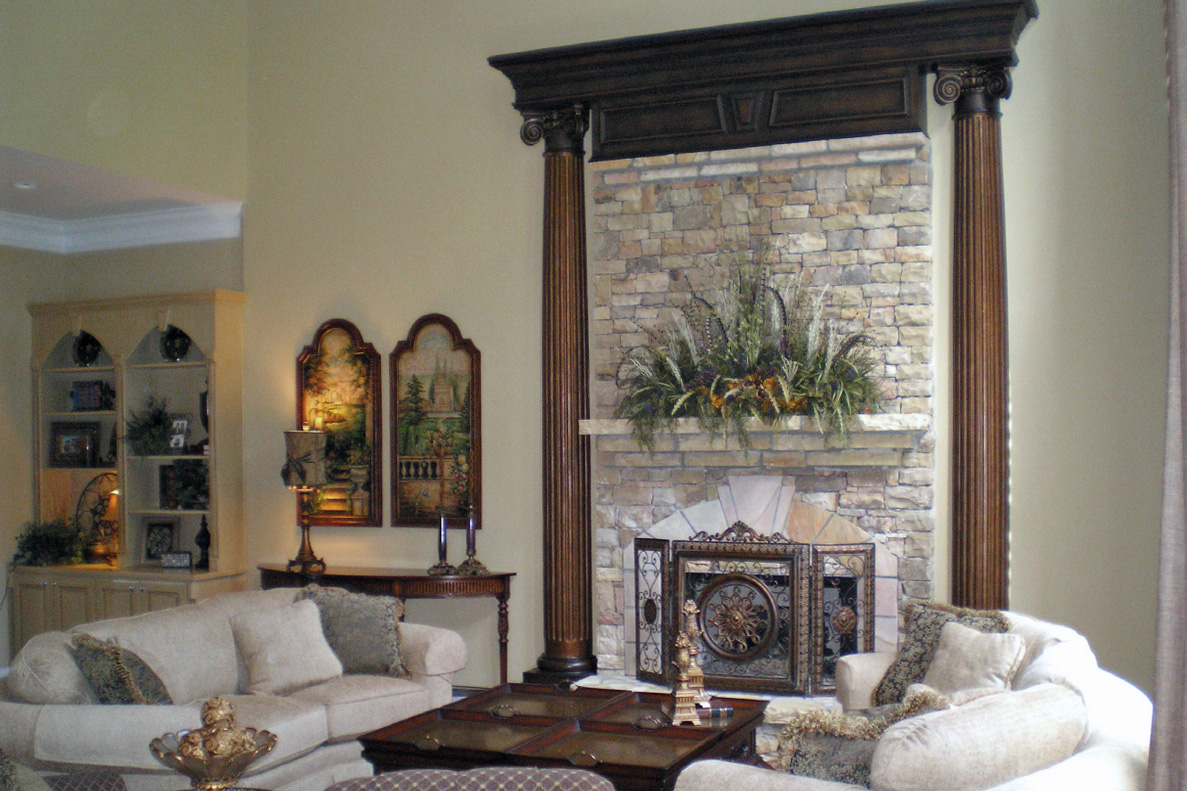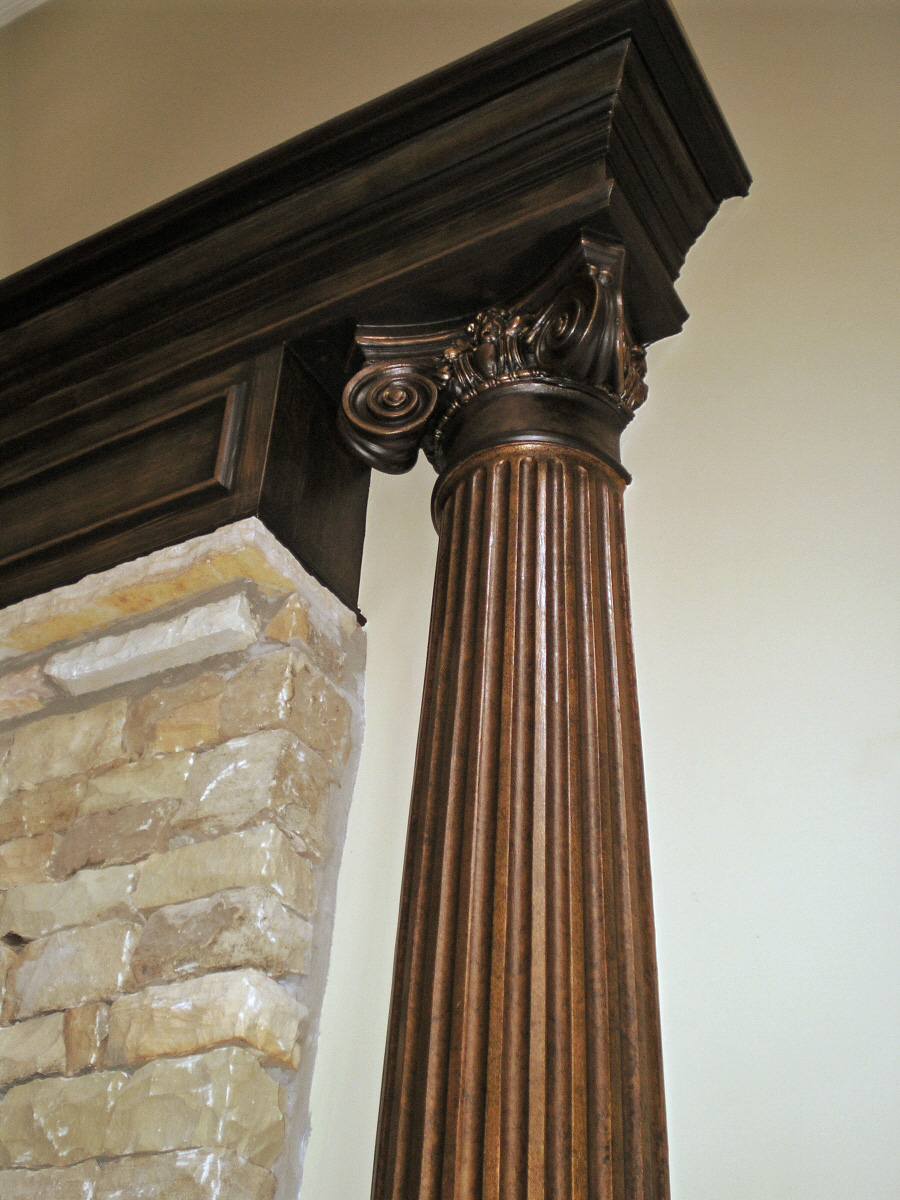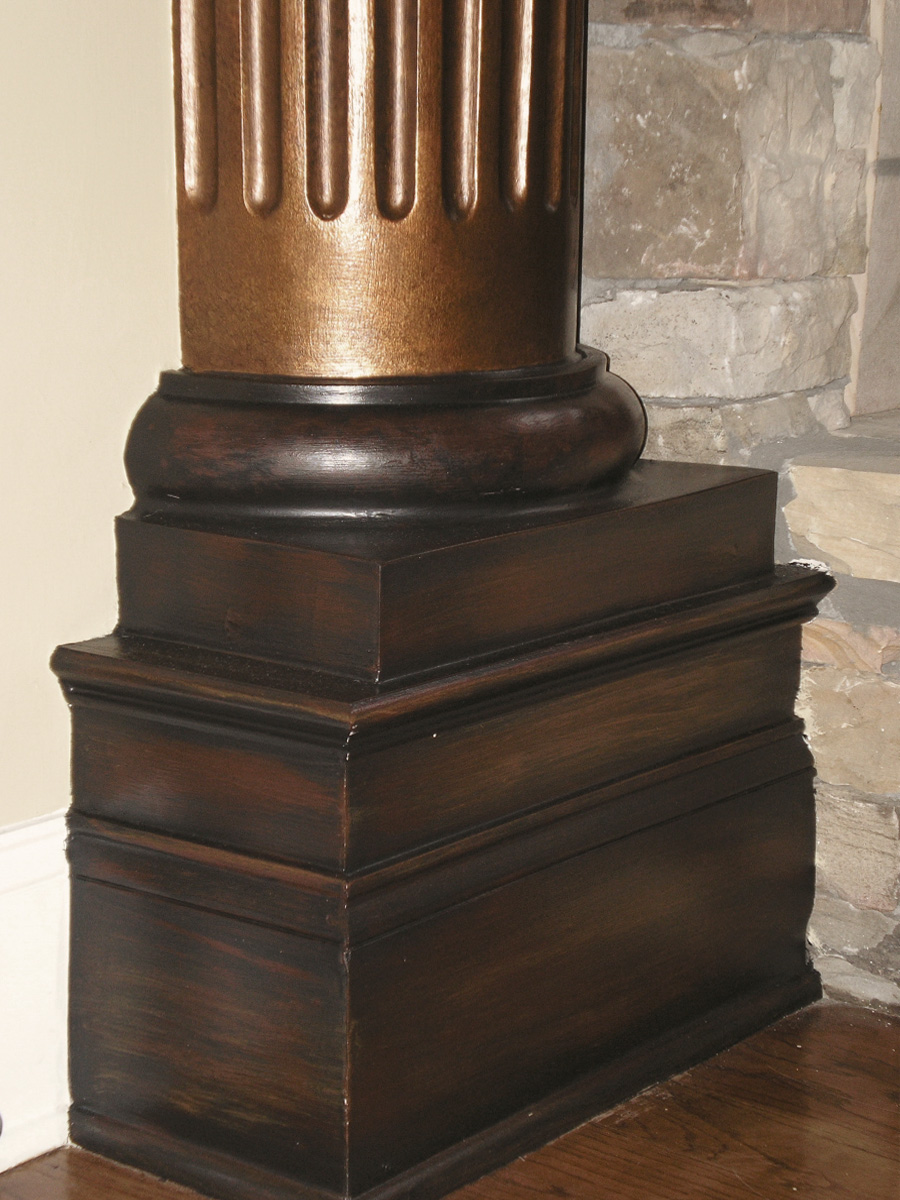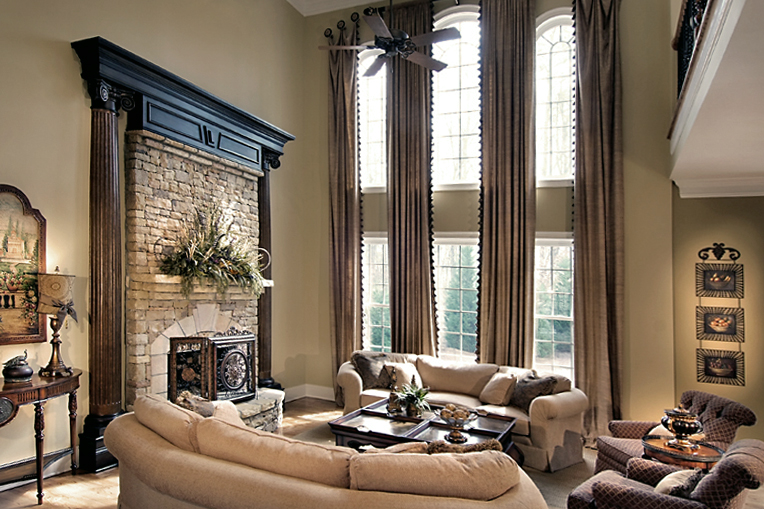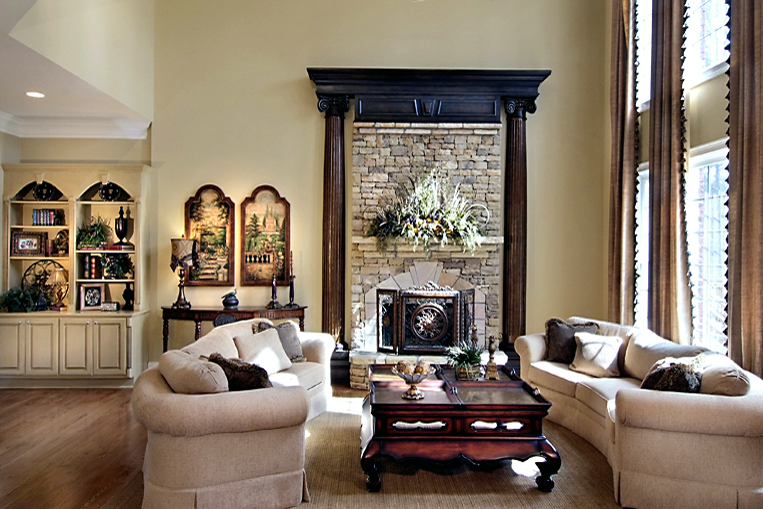 This mantel is now appears even larger and more grand. Through the use of decorative artistry, there is no mistaking that this is now the center of attention in this home.
Designed by Kandrac & Kole Interiors (www.kandrac-kole.com)