Champaign Toast...Metallic Damask Stencil
Participating in designer events is an opportunity to work with a fun loving and creative group of people. This one called "Collaborating For Success" was no exception. Each designer chose a small area to reinvent and show off their artistic design skills.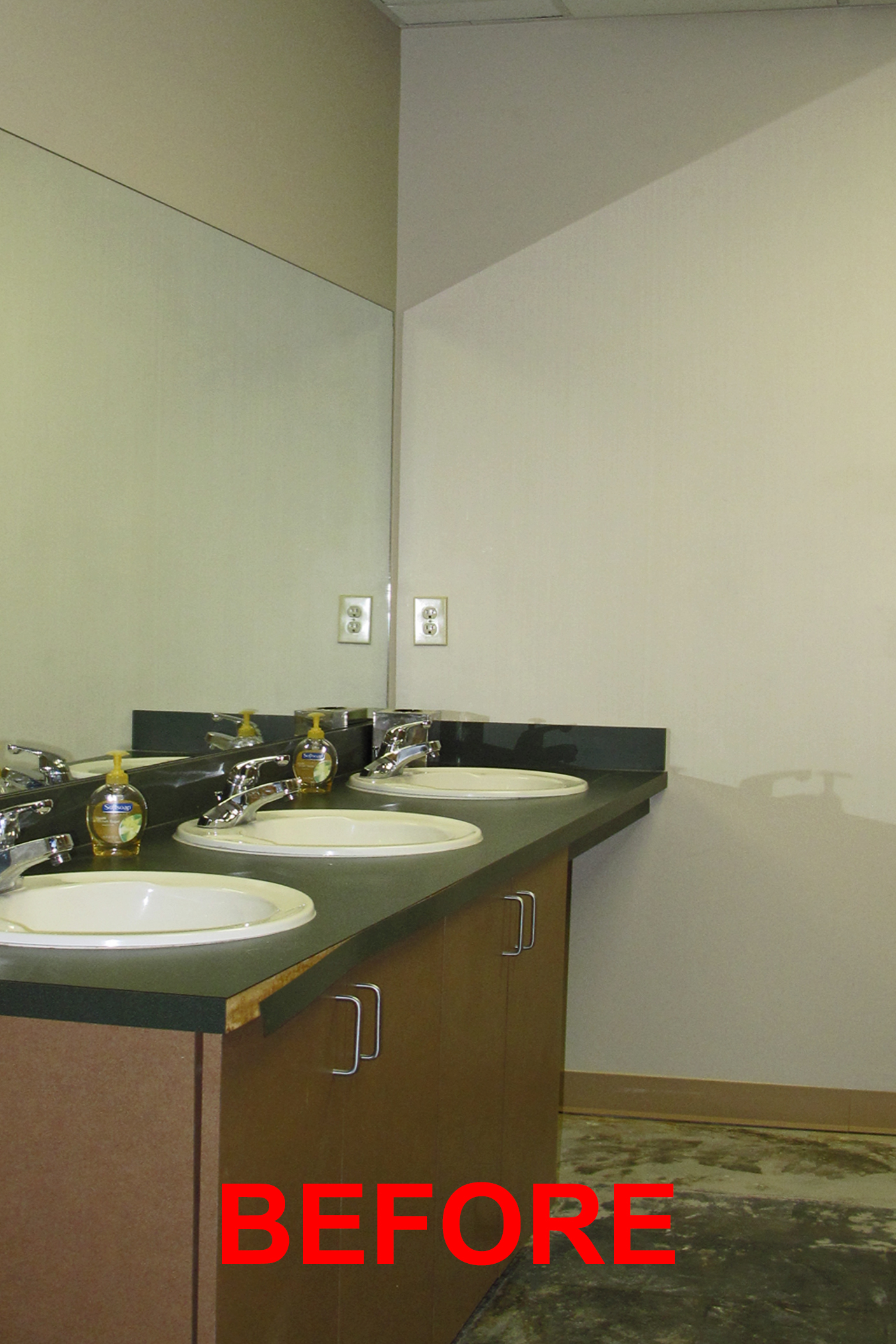 Before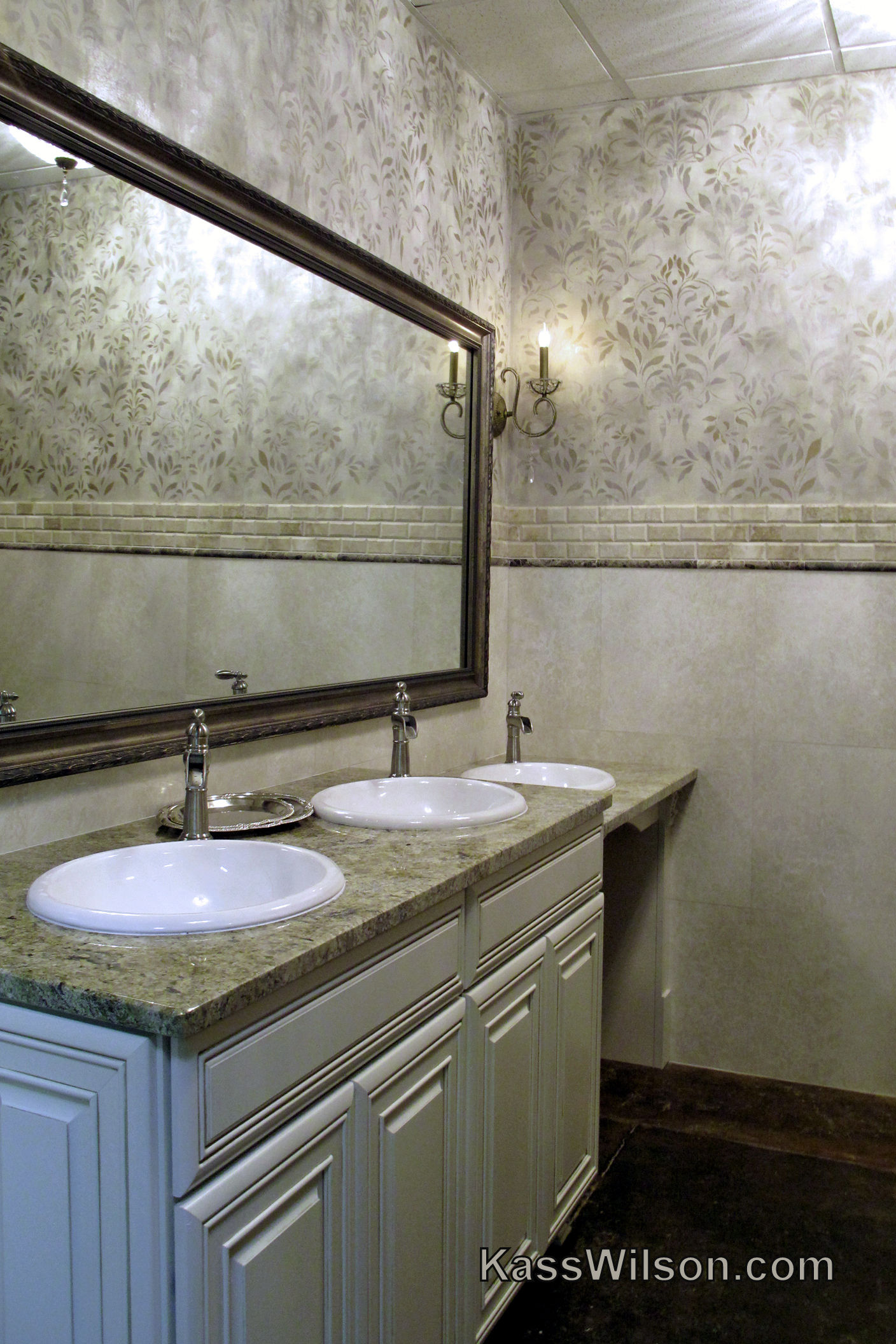 After
Rachel Young of Liquid Design Studio invited me to be on her team. Her idea was to recreate this ladies' restroom with the elegance of a "Marie Antoinette" feeling. Since our time was limited, we didn't have time for samples. She showed me the concept and, with blind faith, let me work magic with my buckets of products and tools.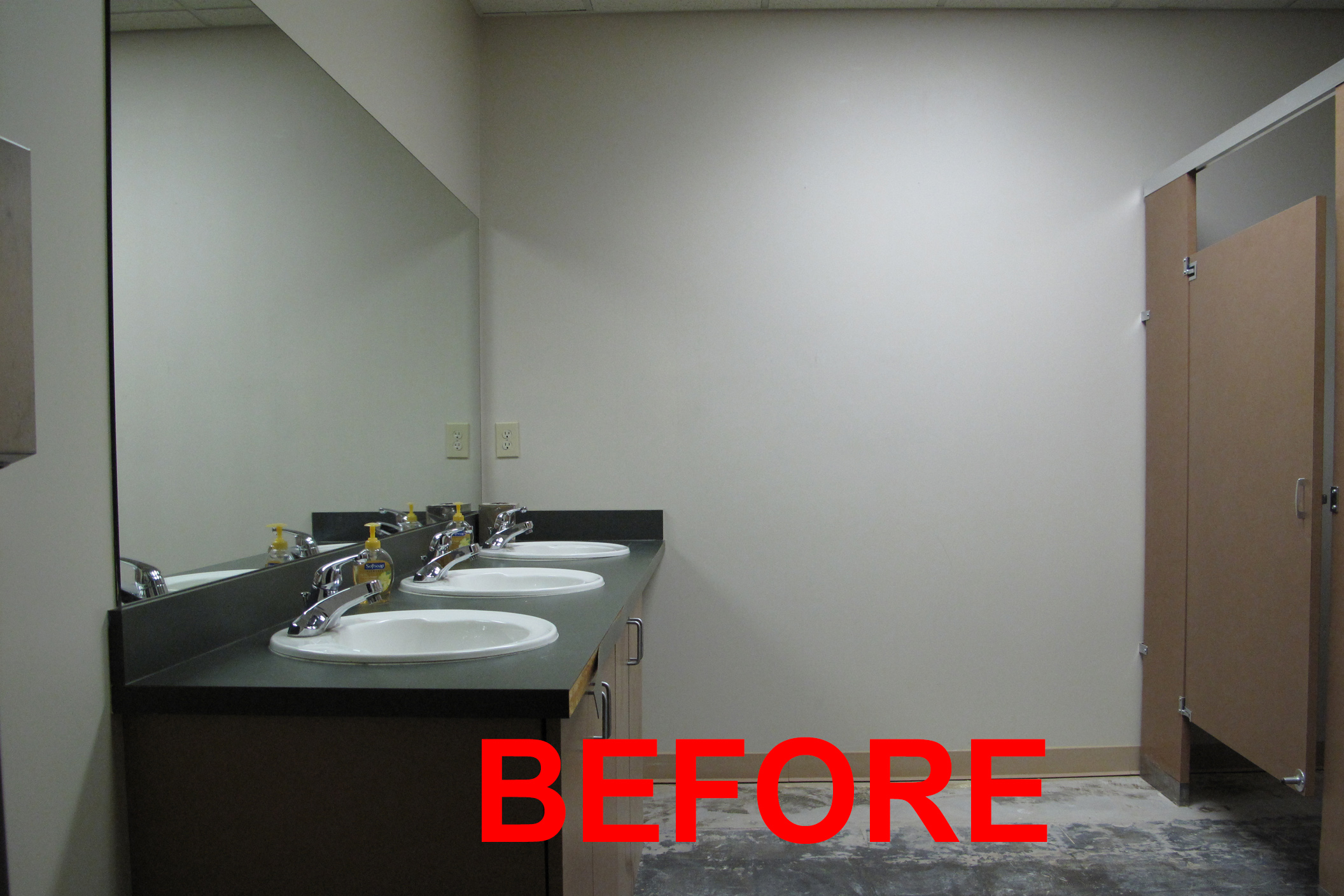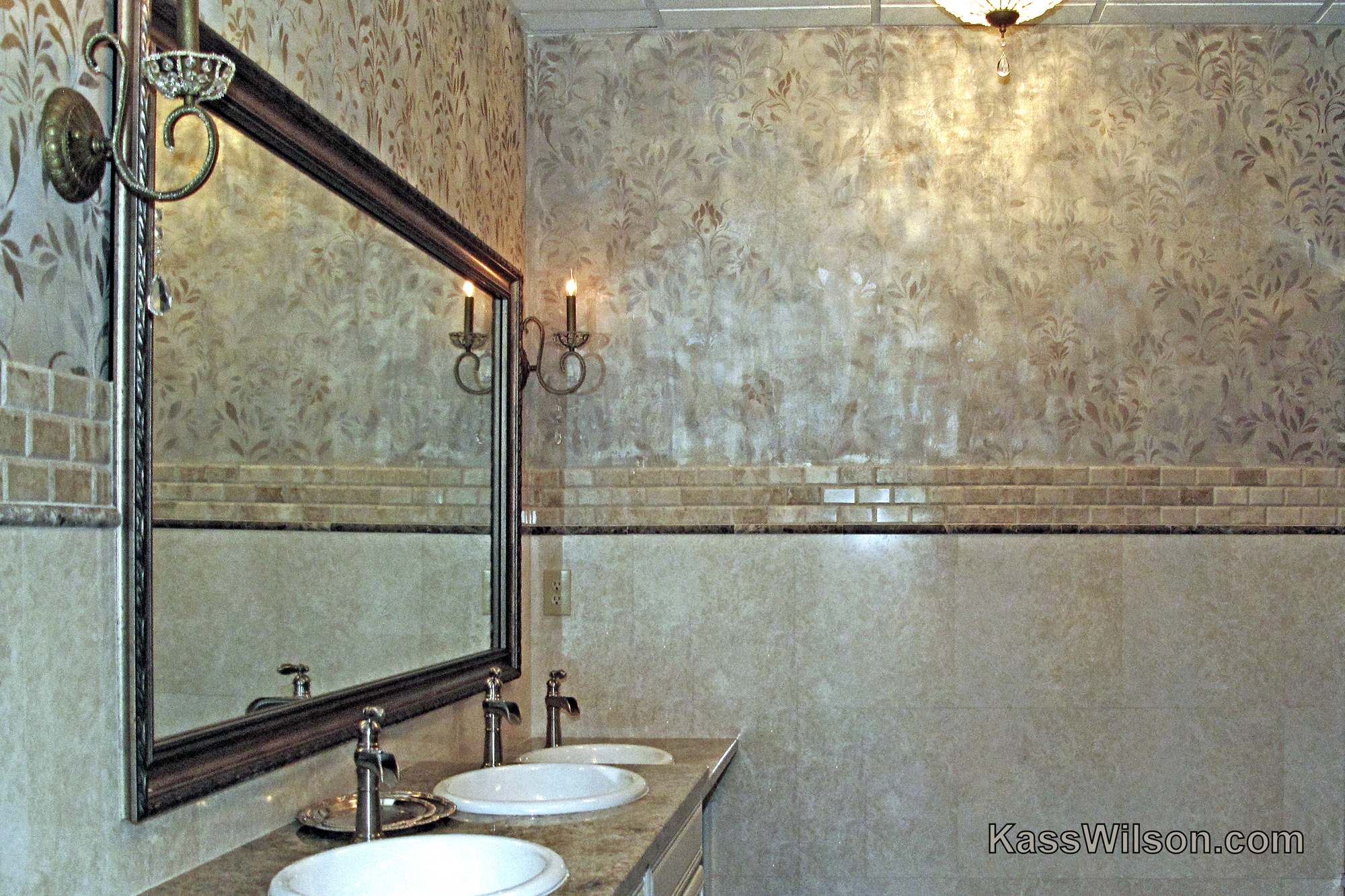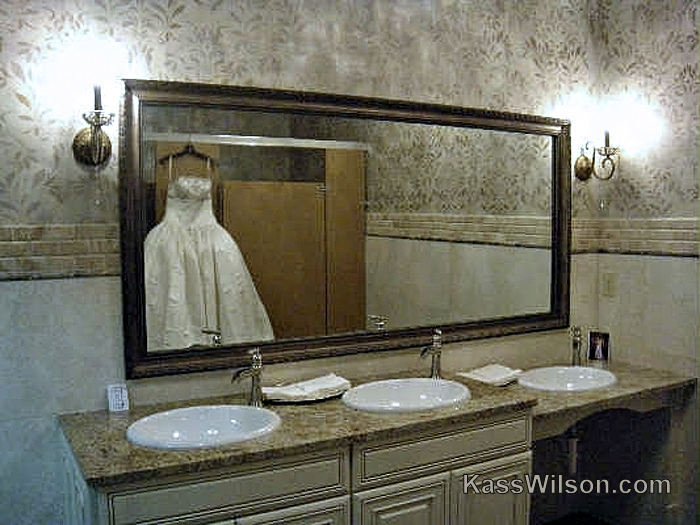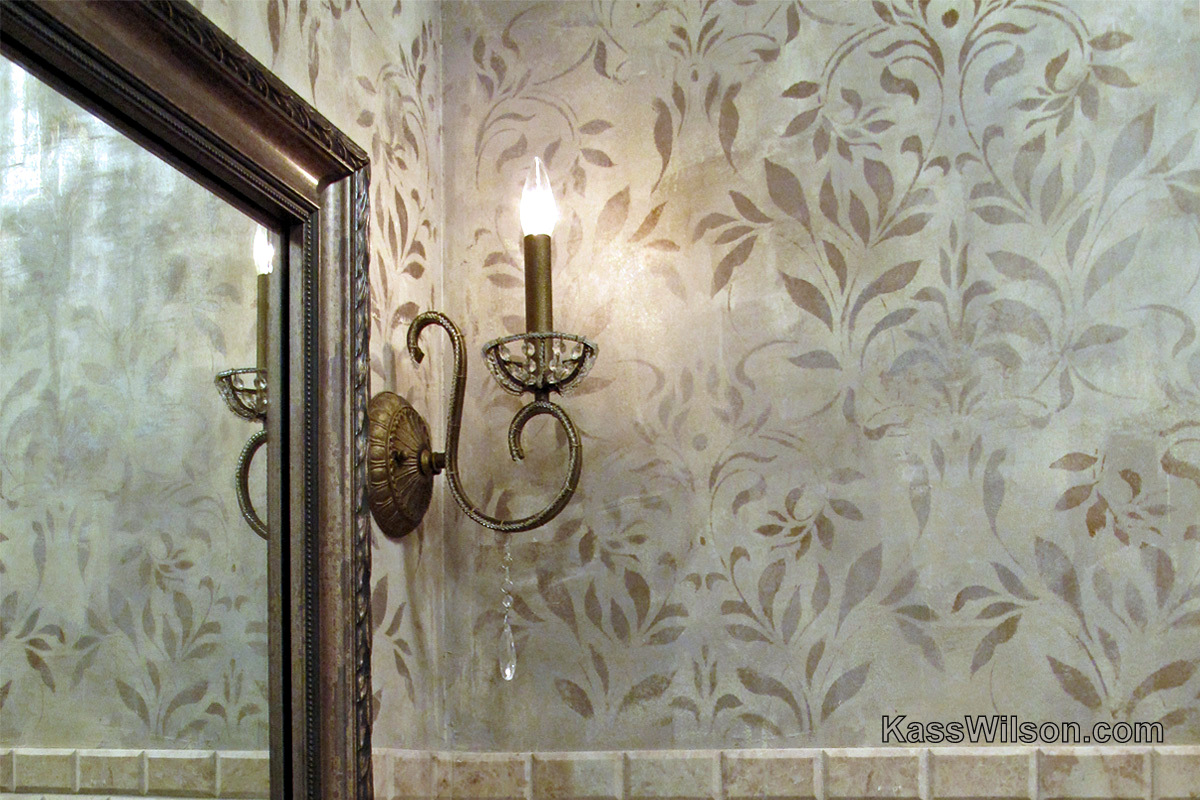 Slide 1 Champ Toast before 014ps2
Slide 2 After Champ Toast jan 31 006ps2wm
Slide 3 Champagne toast pe pswm
Slide 4metallic stenciled wall jan 31 024ps3wm
The Design Process:
Many subtle reflective and metallic colors were blended to complete this elegant faux finish. The addition of the pattern offered gentle curves to "soften" the strong geometric lines and hard surfaces in the space. Everyone kept peeking in to watch what would come next as each layer was applied.
The evening was filled with design inspiration courtesy of the creative and talented participants. Our space actually won the award for the most dramatic transformation. The ladies' room was not a place where the girls could retreat for privacy. Every gentleman was opening the door wanting to see what we had done!
We were able to create formal elegance that would be suitable for any black tie affair. To quote one of the guests, "It has become a place that is beautiful enough for a champagne toast!"