Defining Moments
In this large furniture and design showroom, the challenge was to define the reception area.  The addition of a stunning focal wall and enhancement of the desk was the answer to attract attention and lead customers directly to a place of importance … the sales team.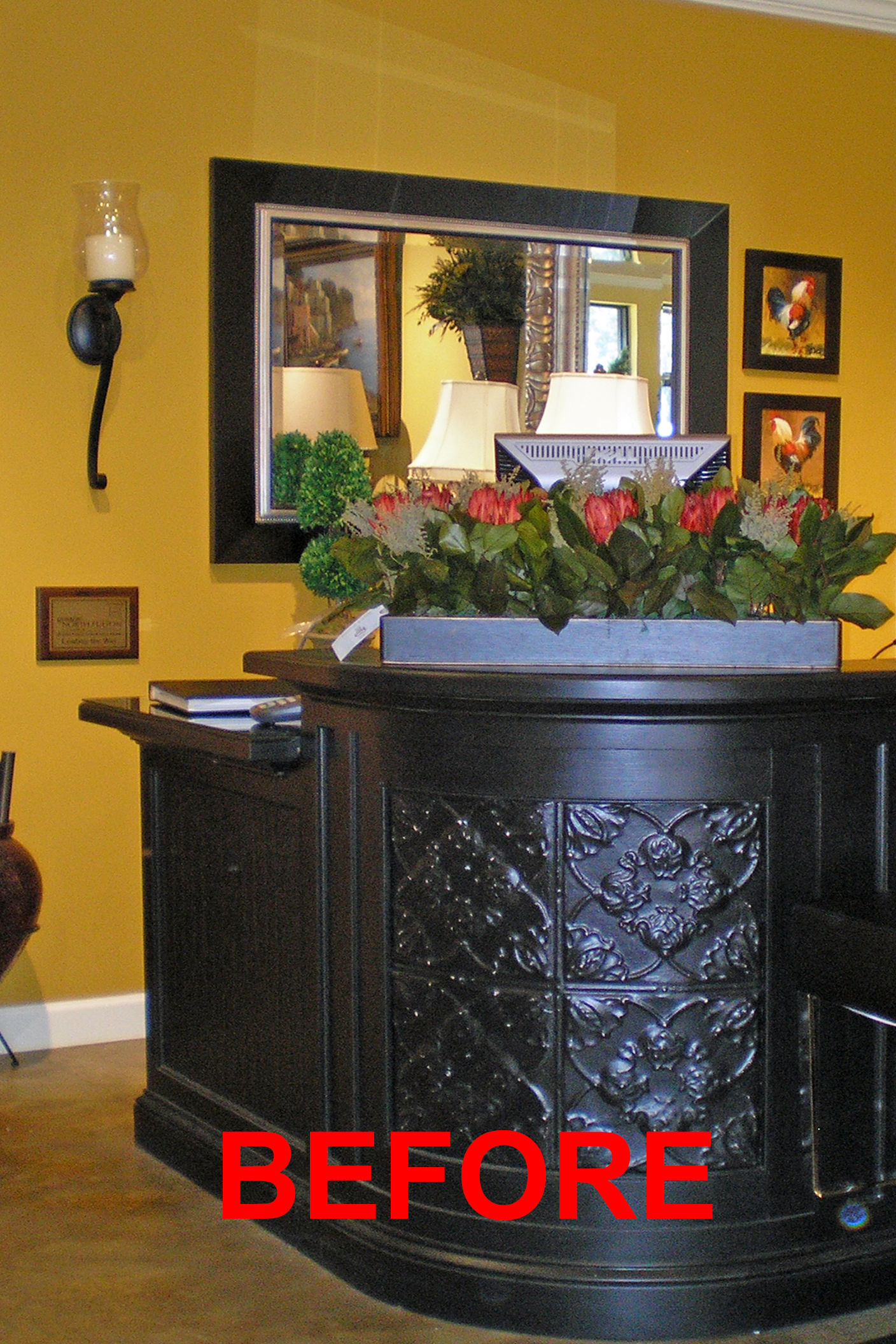 Before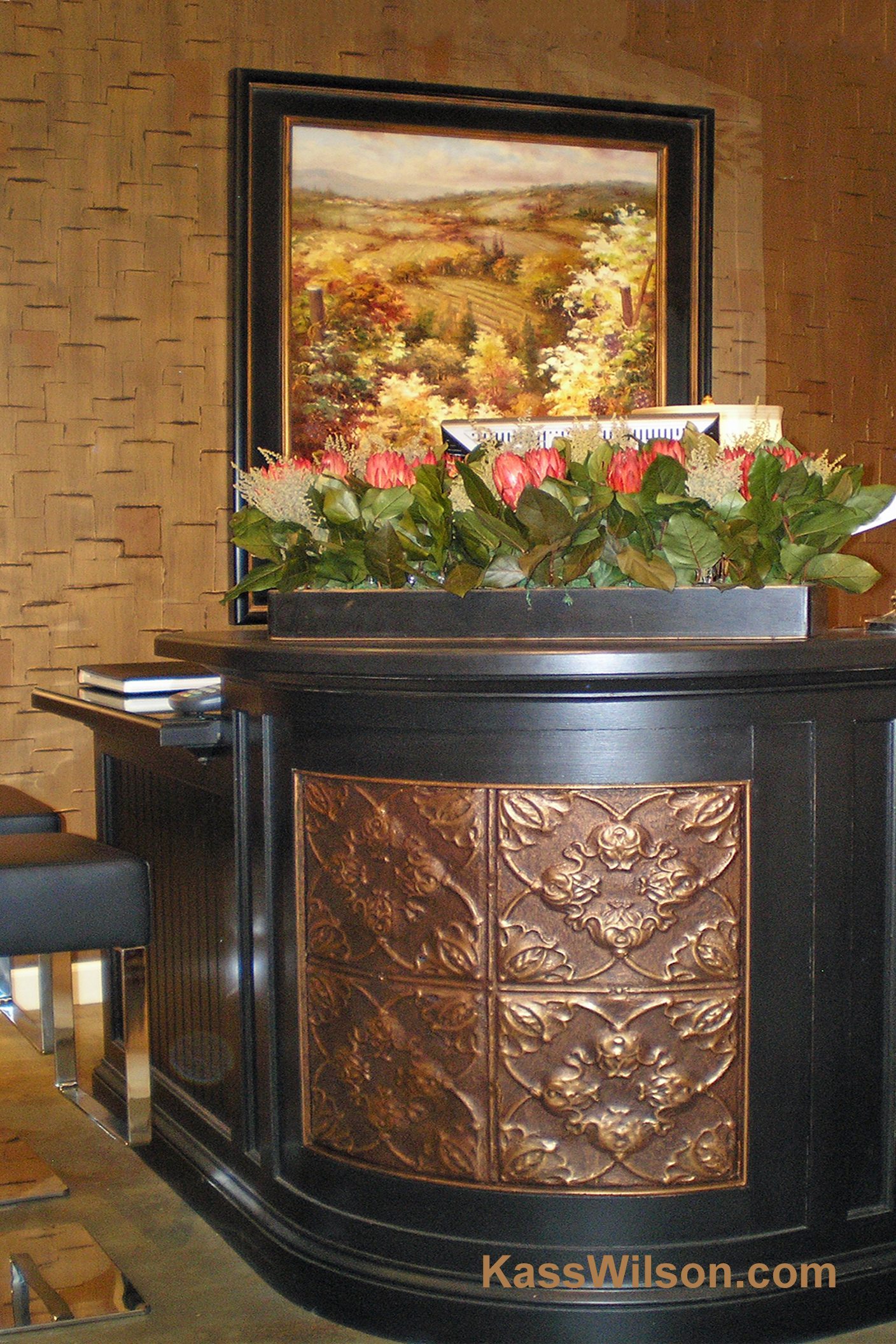 After
The Design Process:
The quality of a faux finish is often more valuable than quantity.  Our goal was to frame the desk and create a complimentary backdrop that would make this area stand out.  The dimensional metallic wall finish features a random yet structured technique to emphasize a crisp and tailored style.  The tile panel on the desk was enhanced in similar color tones showing off the beautiful details of the inset ceiling tile.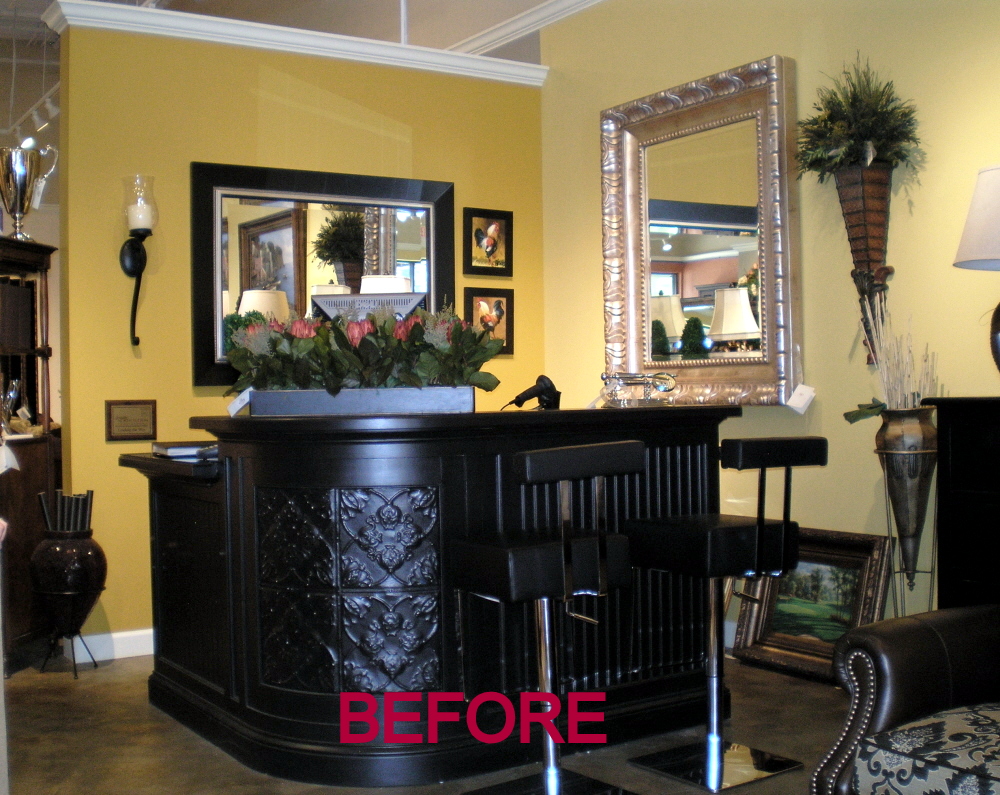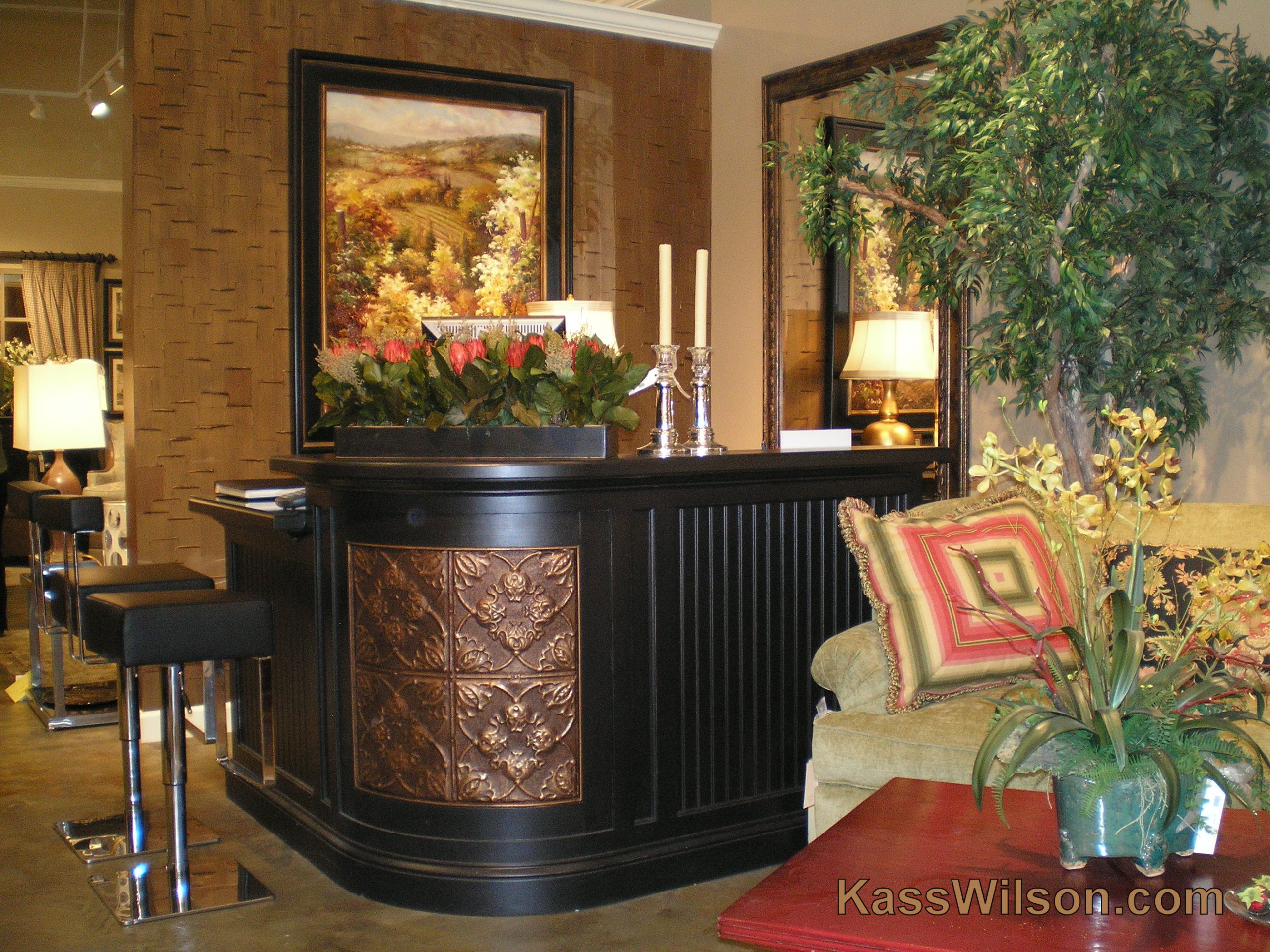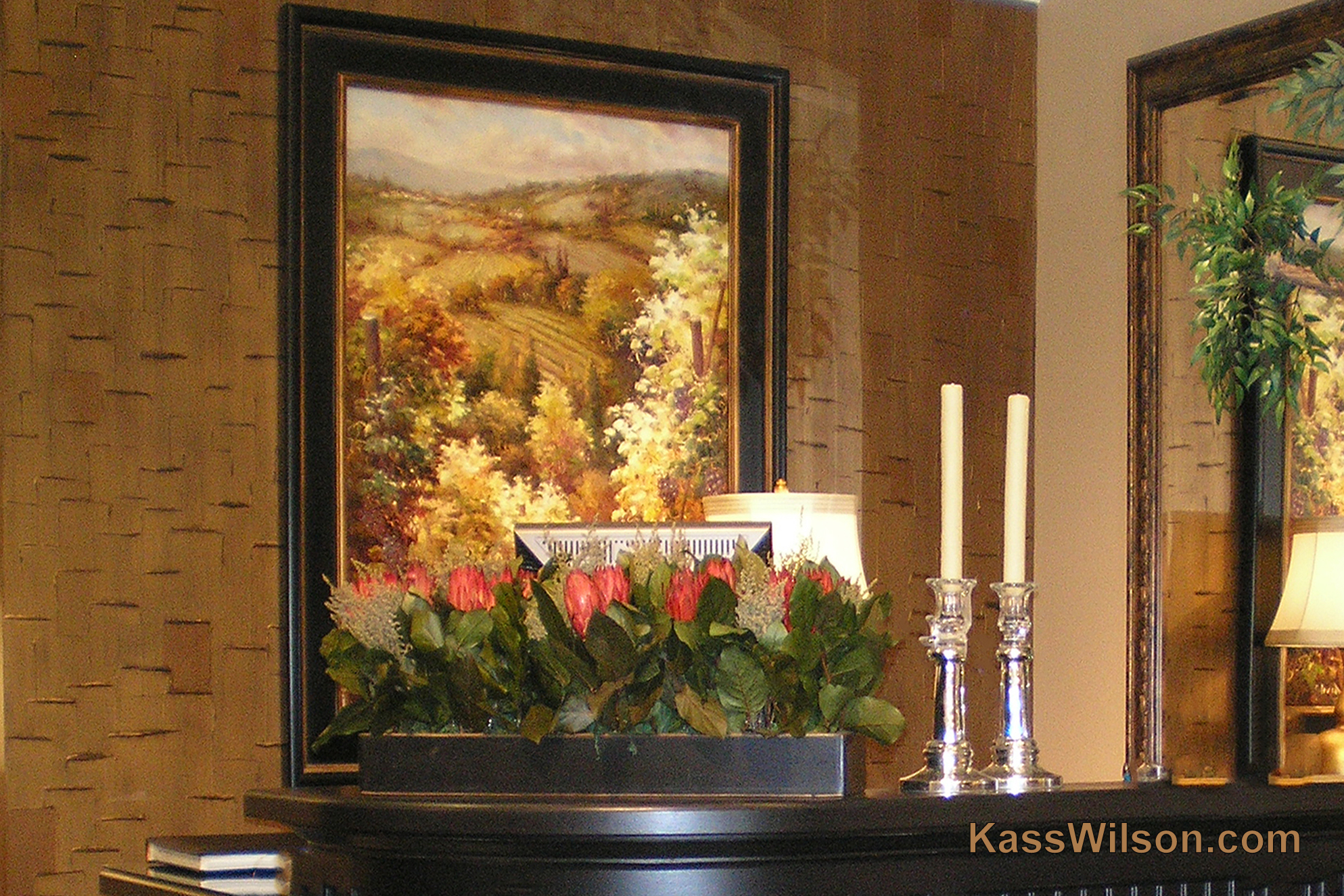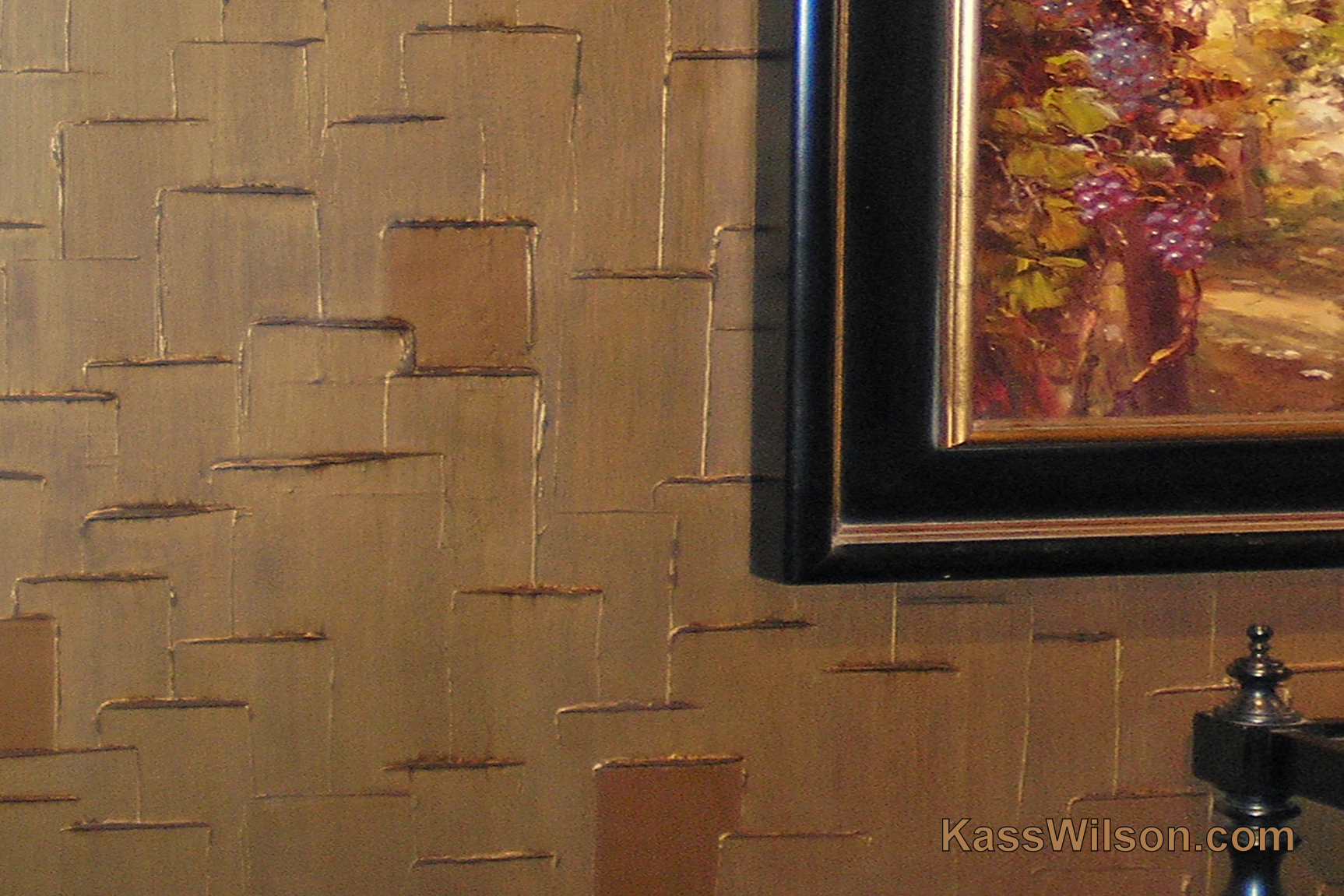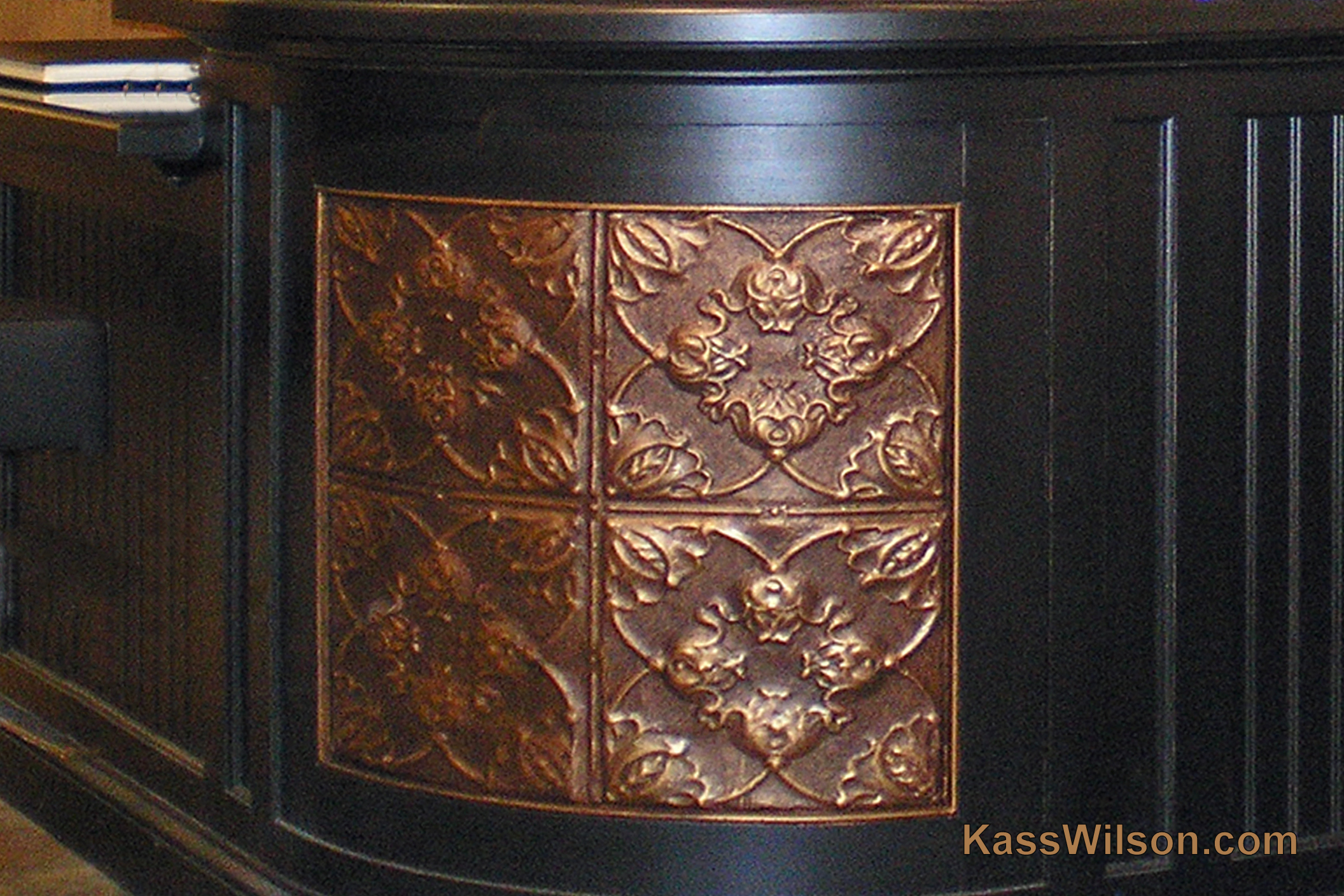 The colors and textures are complimentary to all of the fabrics, furnishings and accessories within this showroom.  The warmth of the metallics outlined in black are a neutral yet dramatic way to capture your eye.  This reception area is now readily identified as an invitation to explore the creativity within this showroom.
Designed by:
DOTI, Designs of the Interior