Design Duet...polished concrete and wood grained table
There's something quite beautiful about the intermingling of natural wood and concrete within a single interior design element. Taking one extraordinary gift from nature, and the other a strong triumph of man-made ingenuity, you can create a dramatic interior design feature that allows each side a presence in the spotlight. The warmth and texture of a painted live edge wood element against the cold hard drama of gray concrete creates a stunning design duet that sings in a space.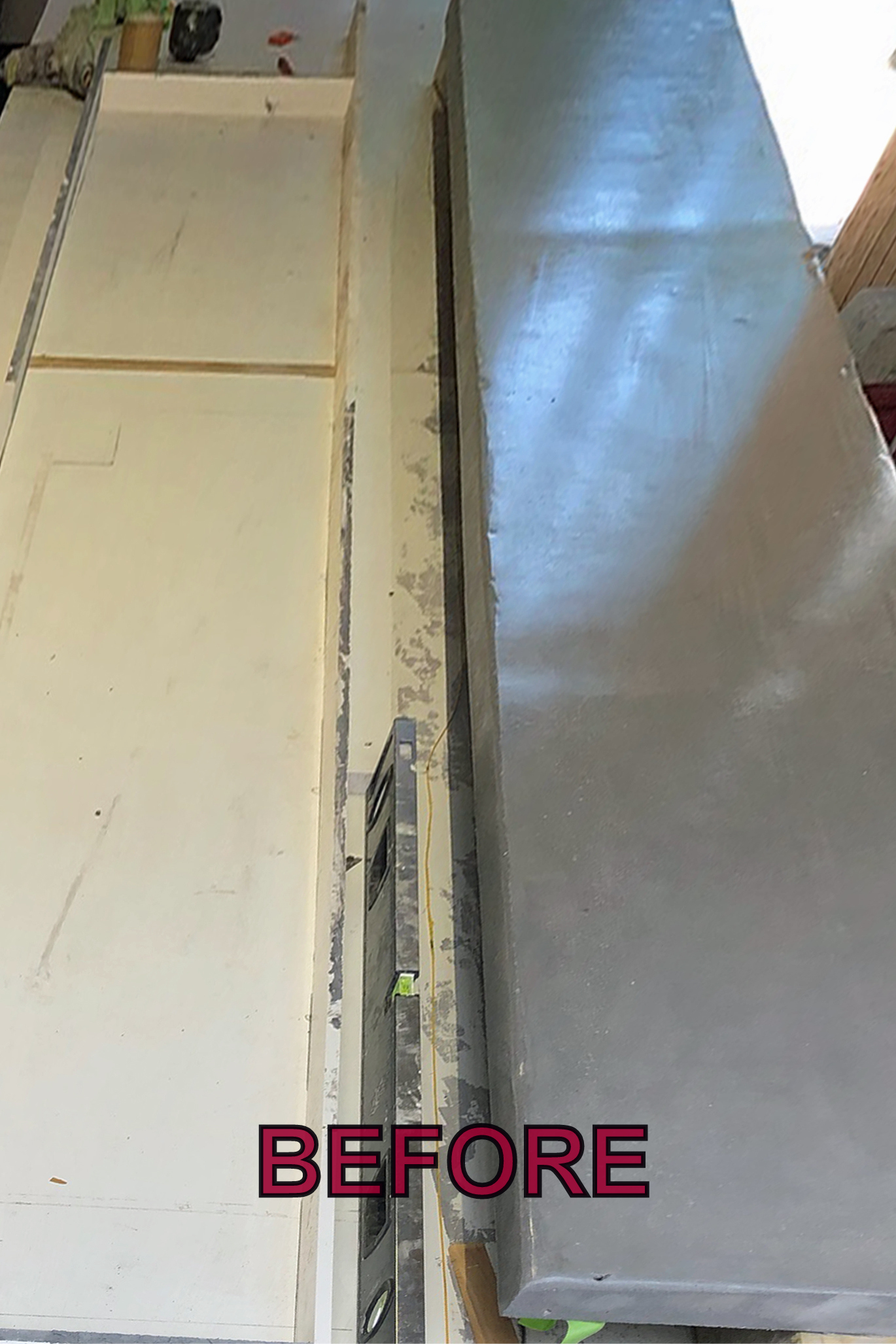 Before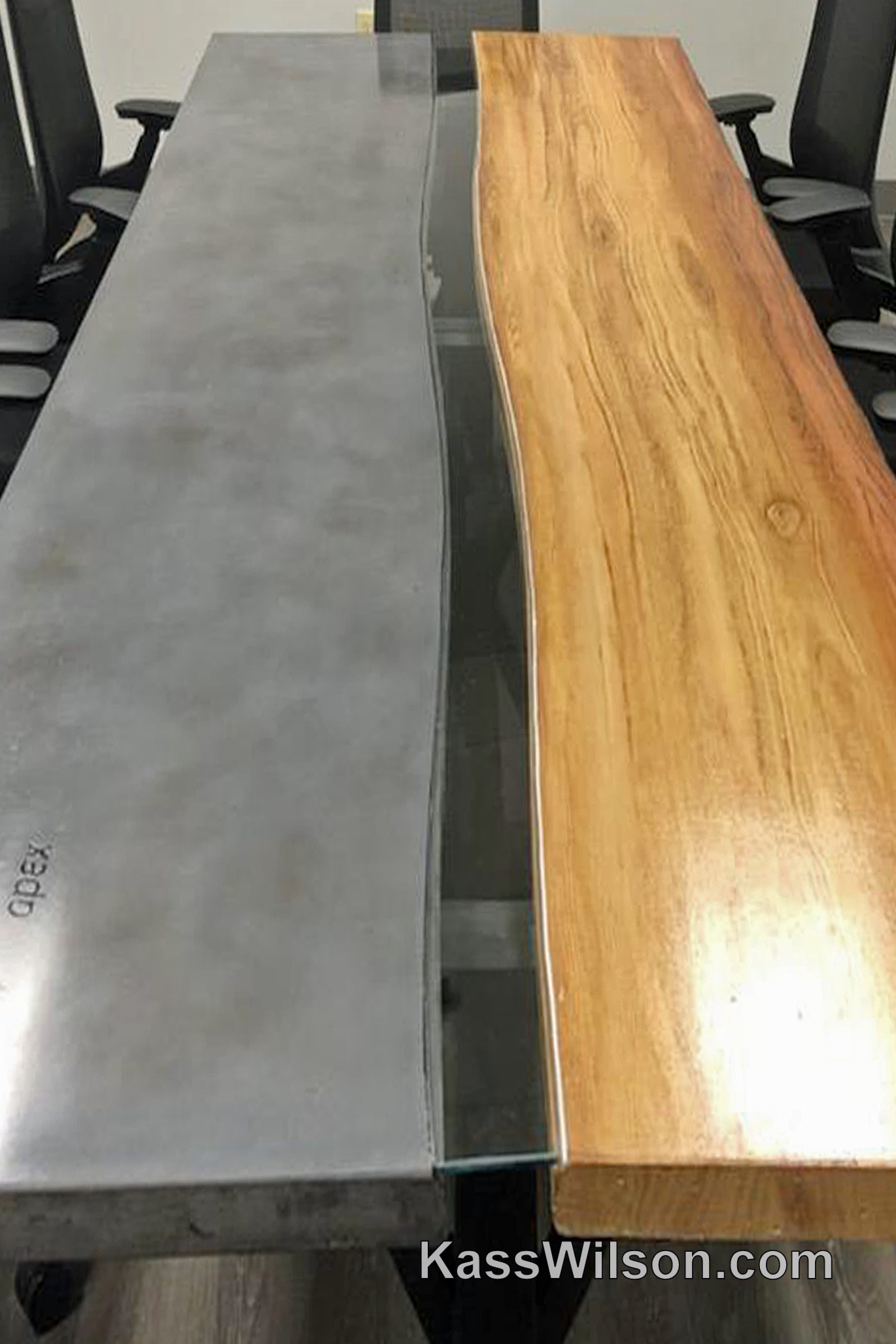 After
The Design Process:
A mold was created to form each side of the table. The center line follows the graceful movement of real walnut. Texture was added to simulate a live edge and hand painted in a wood grain to create the illusion of an exquisite slab of wood. The concrete side was polished smooth and embedded with the client's logo. Adding to the blending of materials, a piece of glass in the center offers the perfect bridge between the 2 intriguing elements.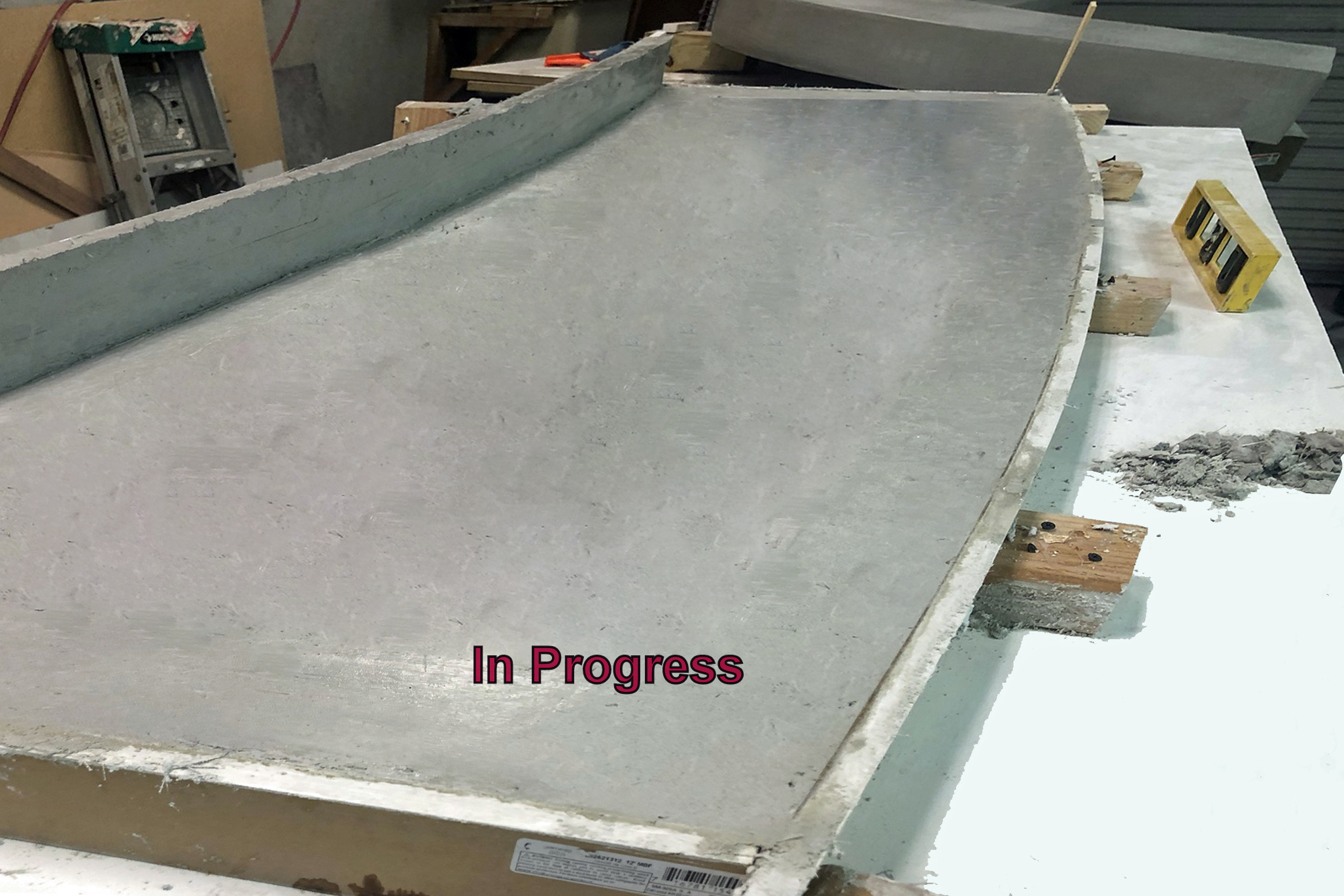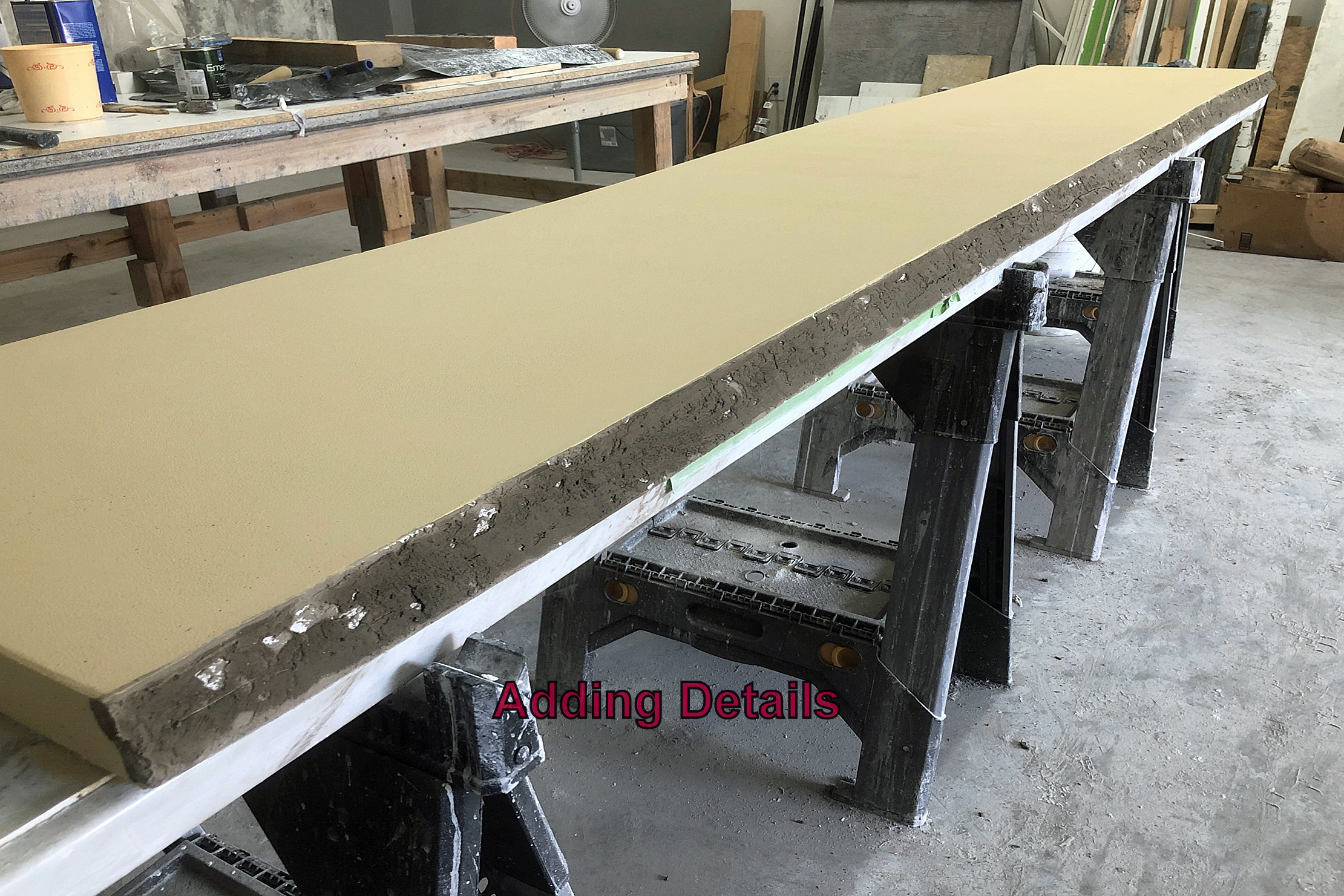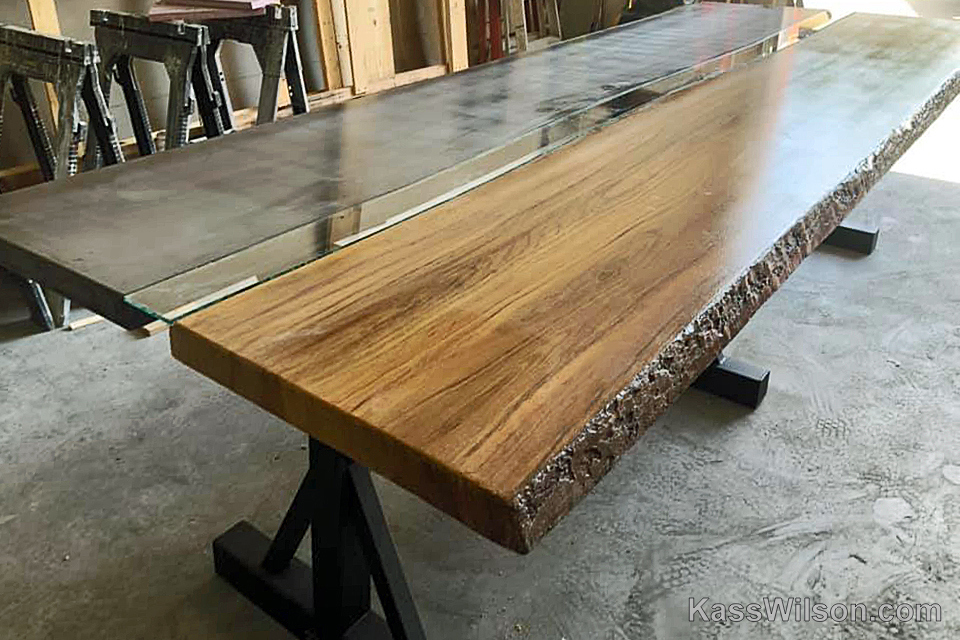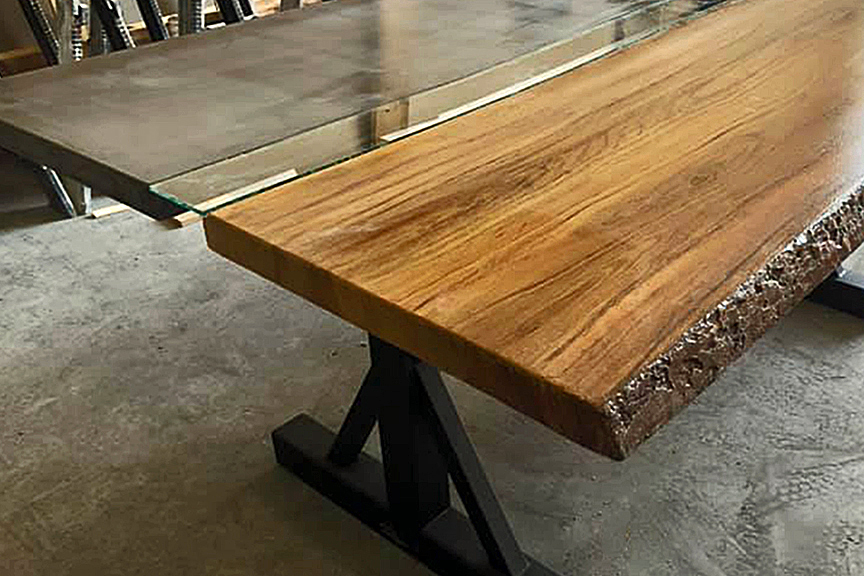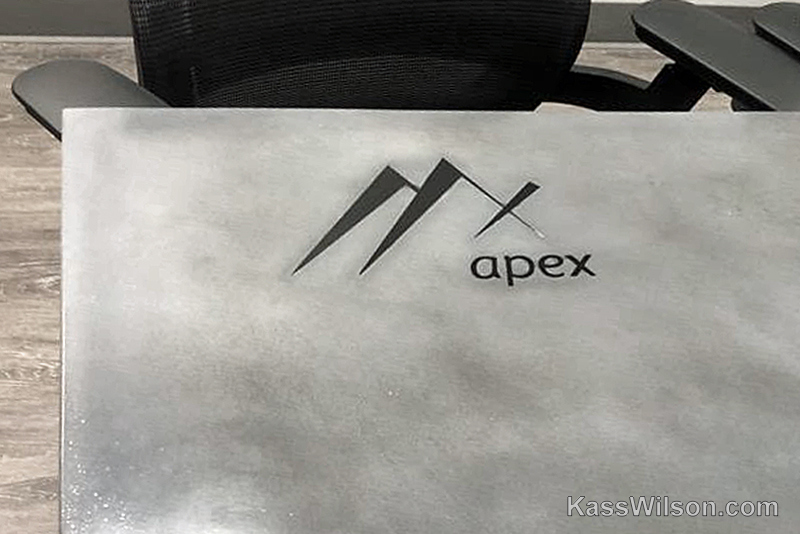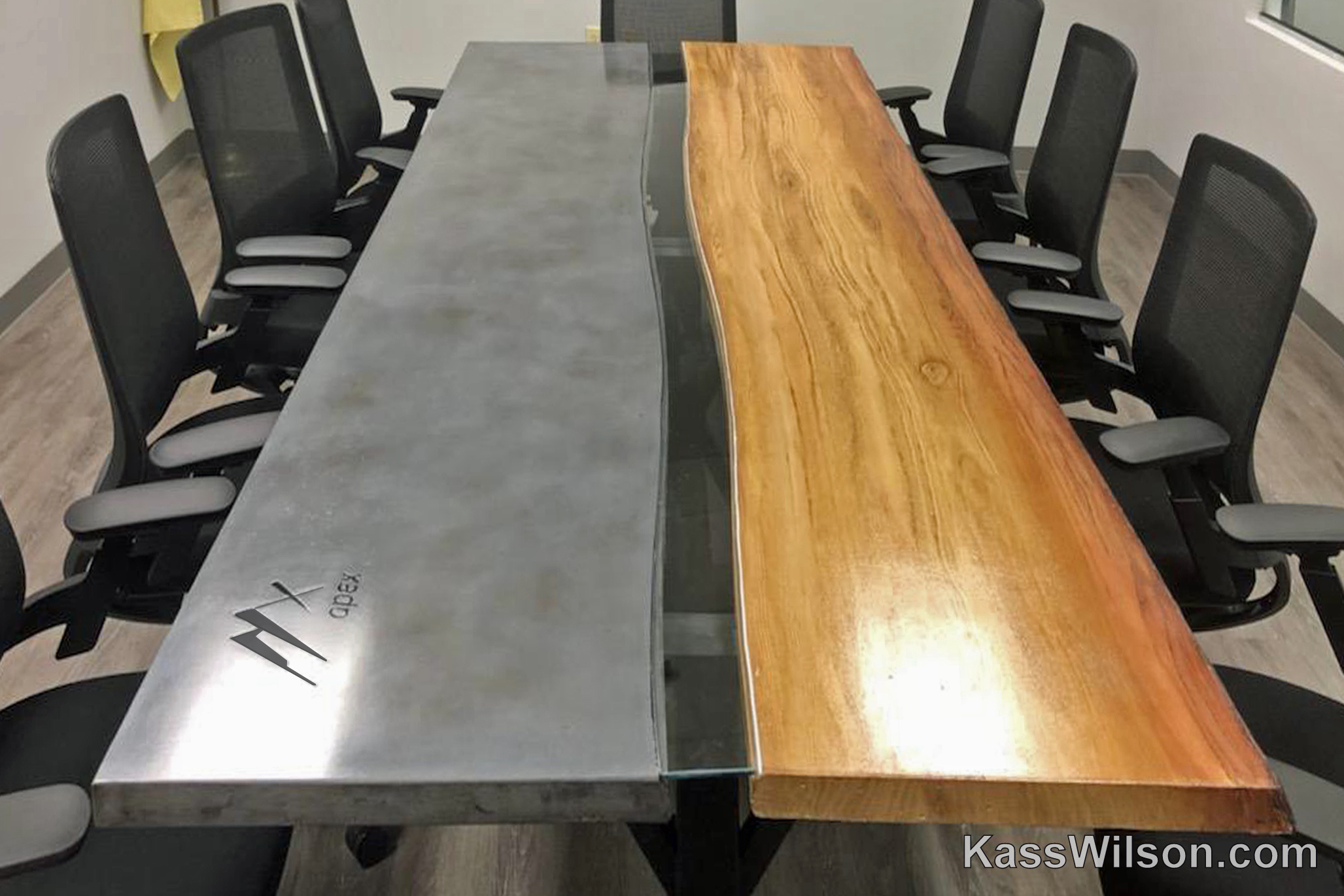 Slide 3 105001413_10220511936142315_6978466649649933027_nps large mirror wm
Slide 4 105001413_10220511936142315_6978466649649933027_nps mirror
Being the largest element in the space, this table needed to stand alone as the showstopper.  The contrast is a unique juxtaposition of the warmth of wood against the cold strength of concrete.  Mixing these materials is a medley of the client's desire for a sophisticated contemporary style, a celebration of nature and a one-of-a kind feature design element.
Concrete fabrication:
Mike Jensen
www.atlantaconcreteartist.com