Aging Gracefully...Faux Faded Damask Wall Finish
"We need to envelope this room with a wall finish to soften the appearance. They need a subtle pattern. It must appear old but also have an updated feeling. I want to create an elegant dining experience." This was the wish list of designer, Andie Anderson when describing her vision for this dining room.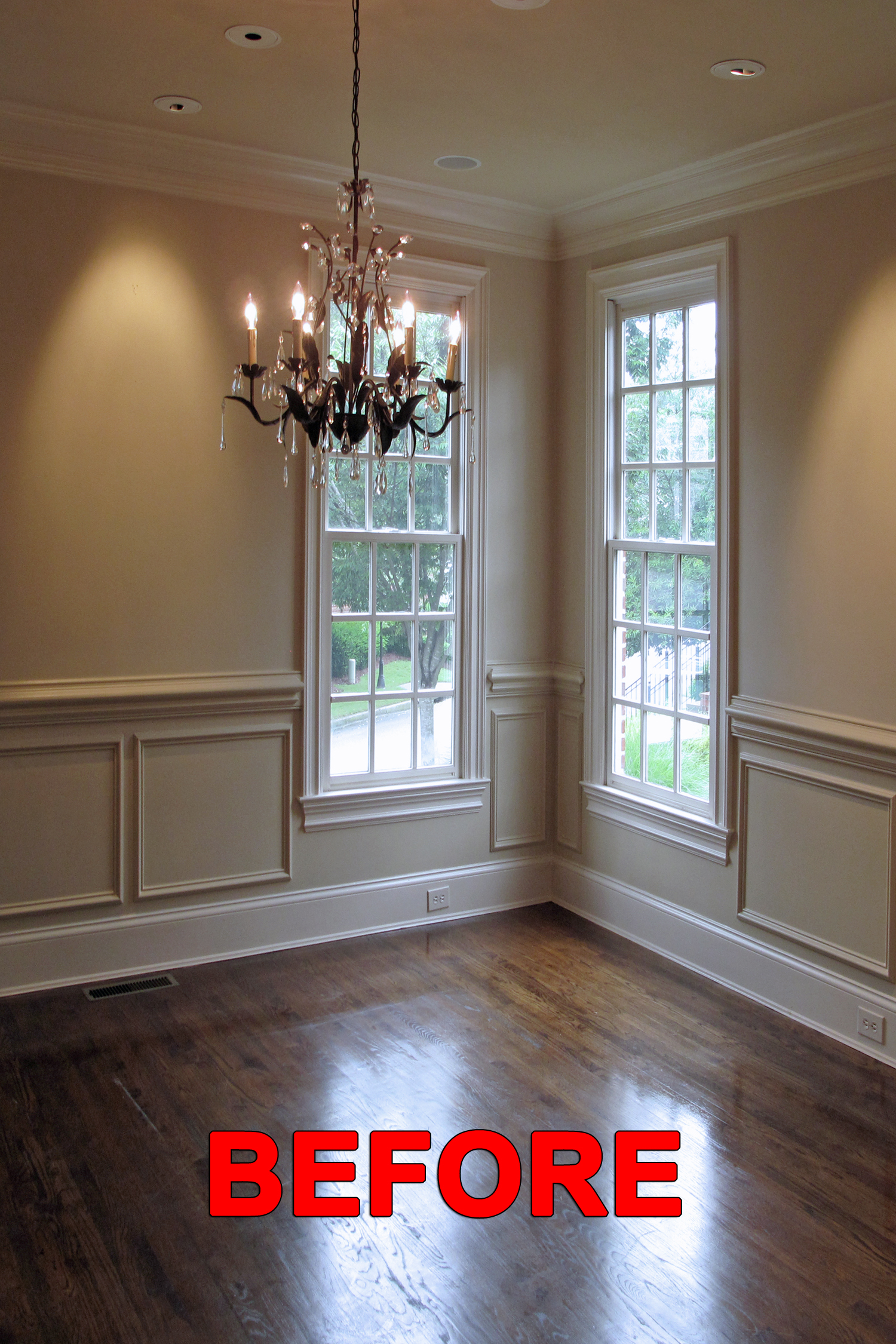 Before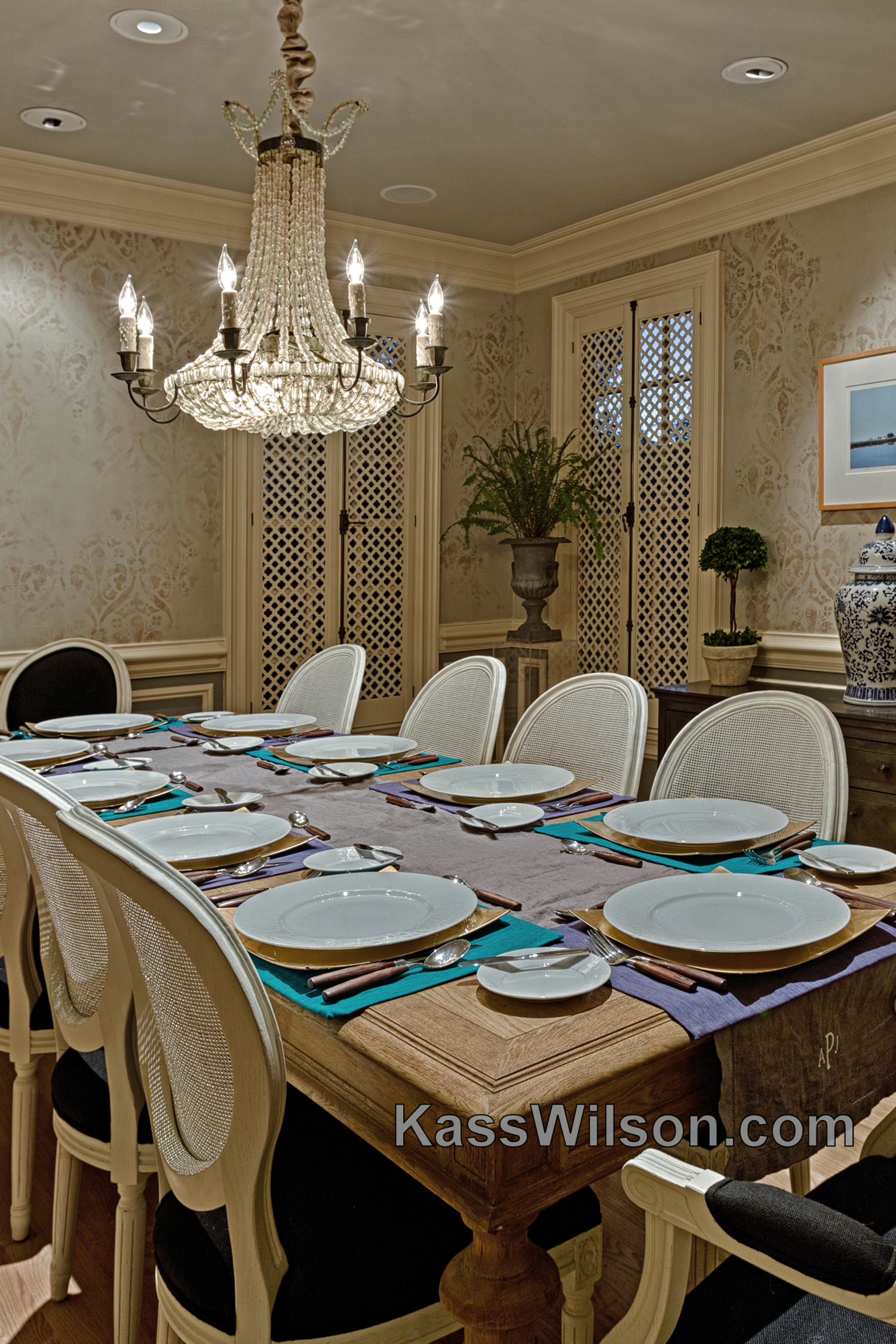 After
The design process
The design for this wall pattern was inspired by the consistent use of a quatrefoil paired with the classic fleur de lie throughout the home.
Although this repeat pattern was created with a custom stencil, it was made to appear as if some of the impressions have faded based upon exposure to the sun. The subtle shimmer of the finish is reminiscent of aged silk and compliments the crystal chandelier. It suggests that it has been on these walls for many years yet remains too beautiful to change.
A soft and neutral color palette is the perfect backdrop for accents of bright contemporary colors. This wall finish creates juxtaposition between old and new creating the illusion that it has aged gracefully over time.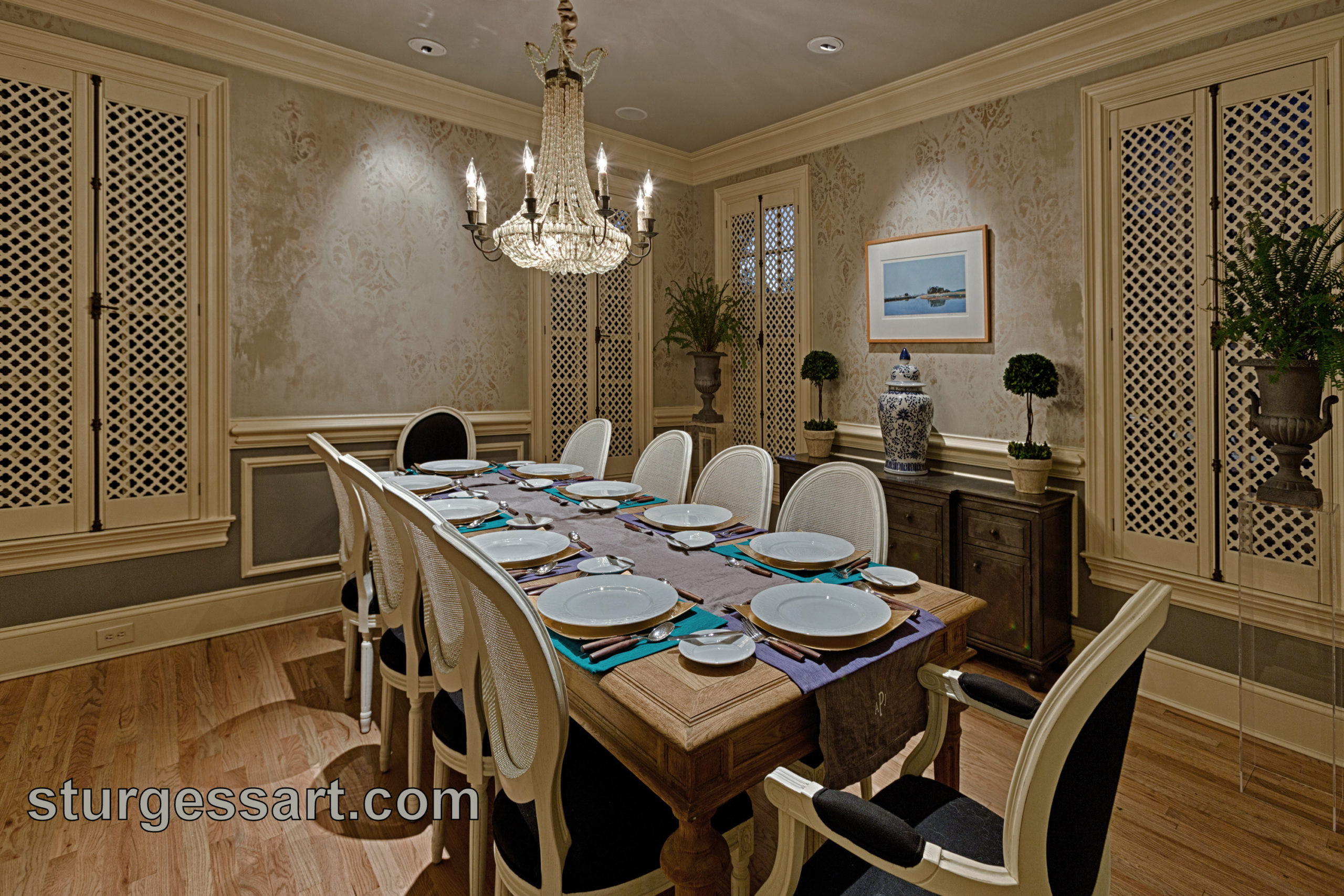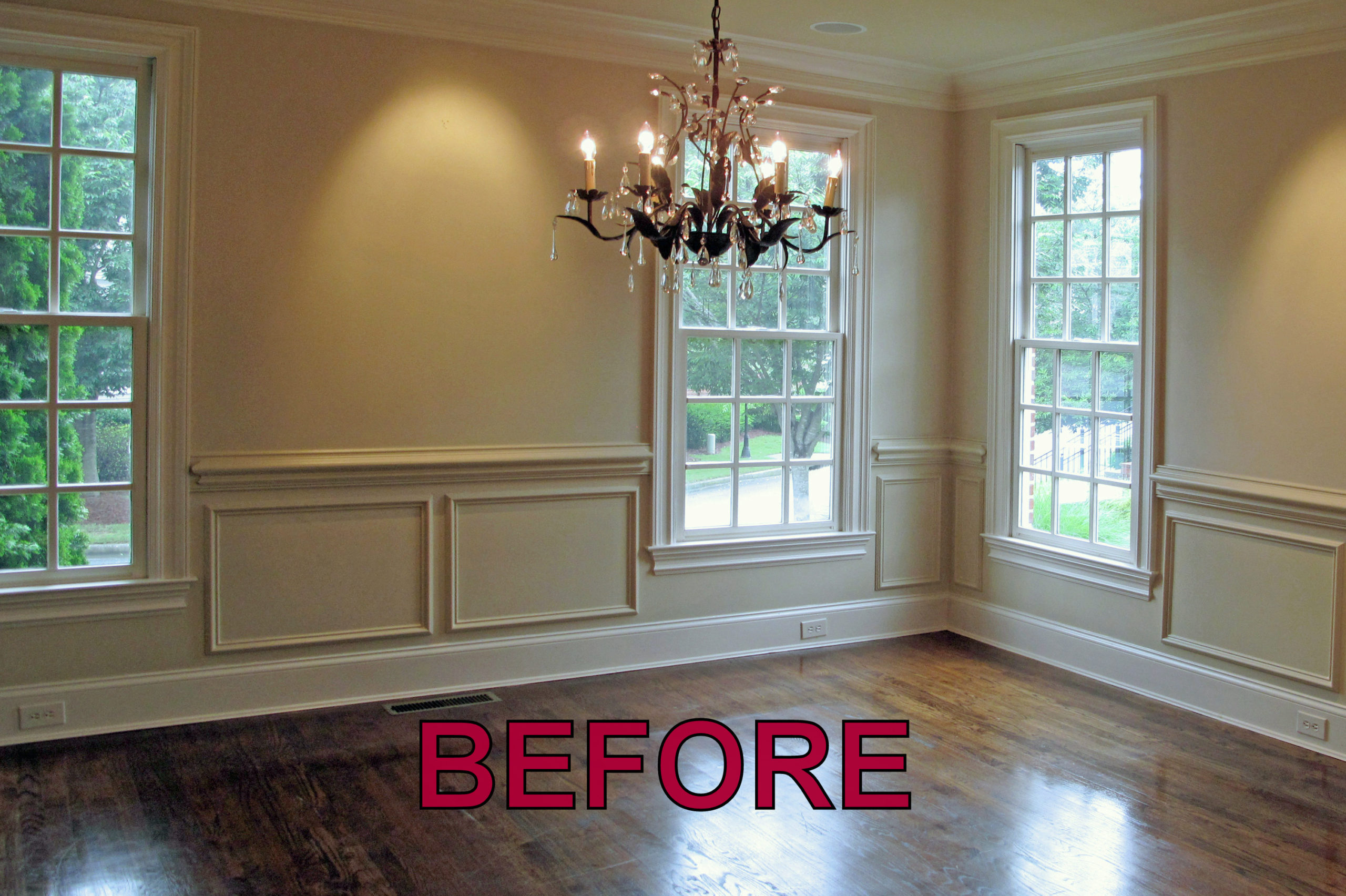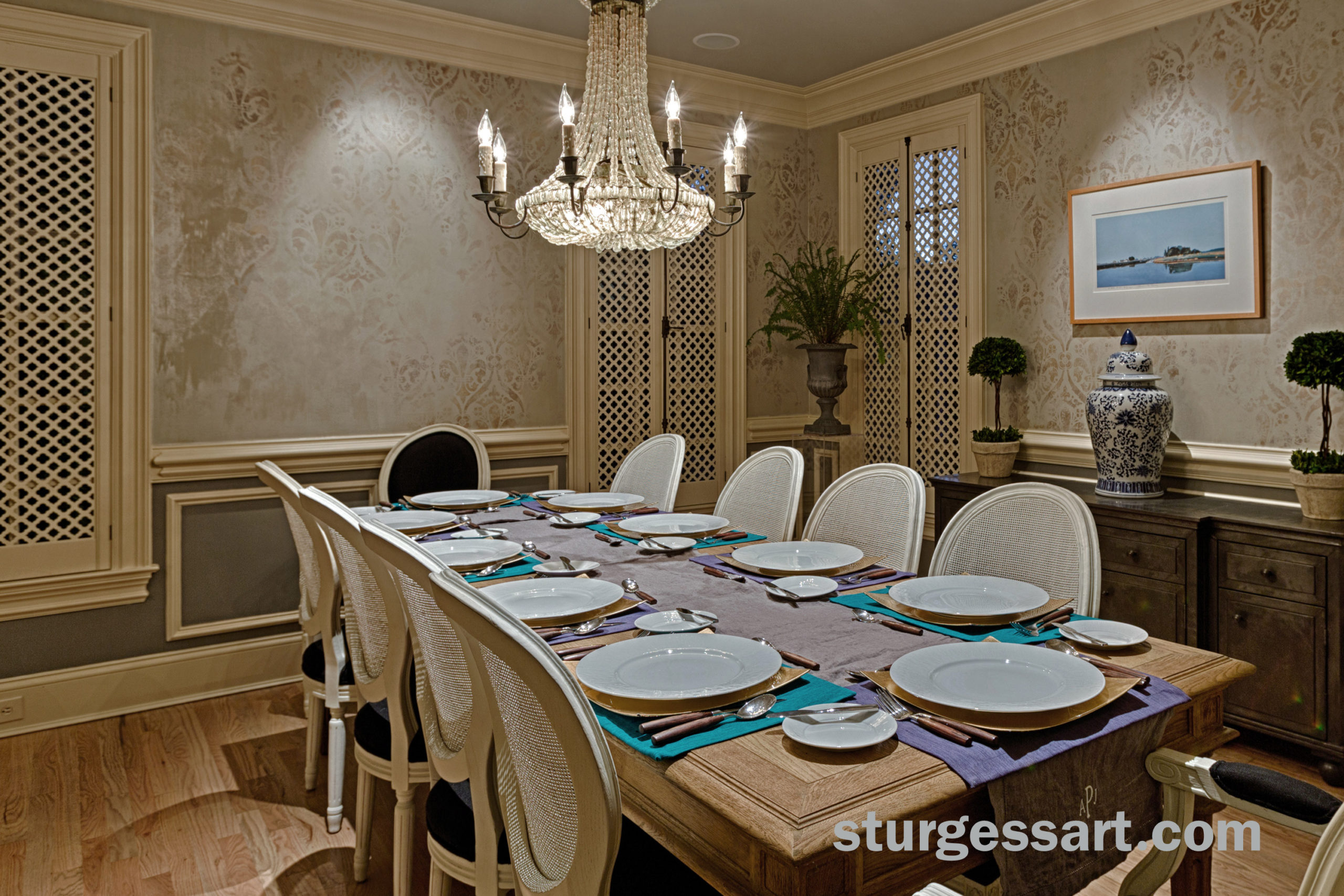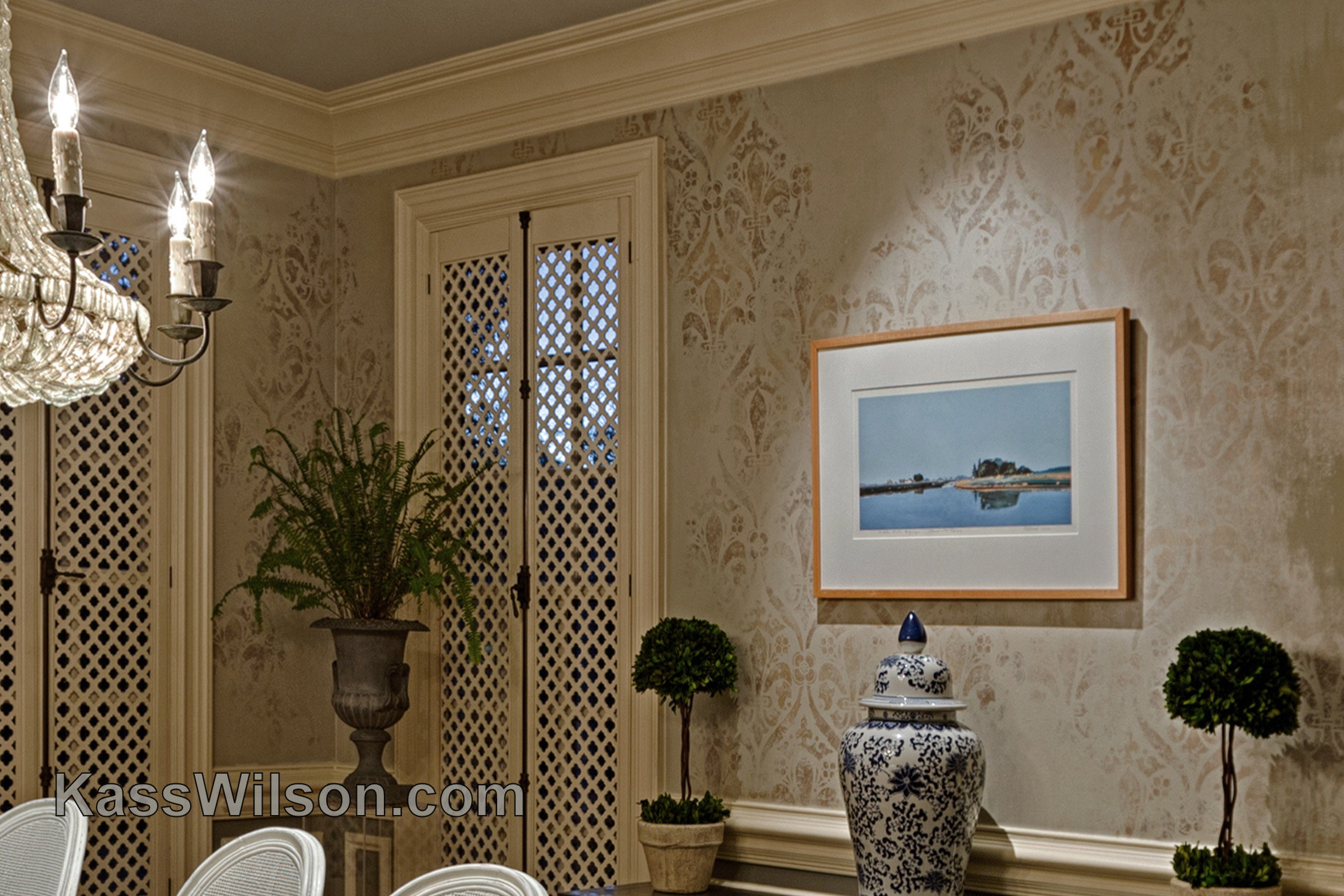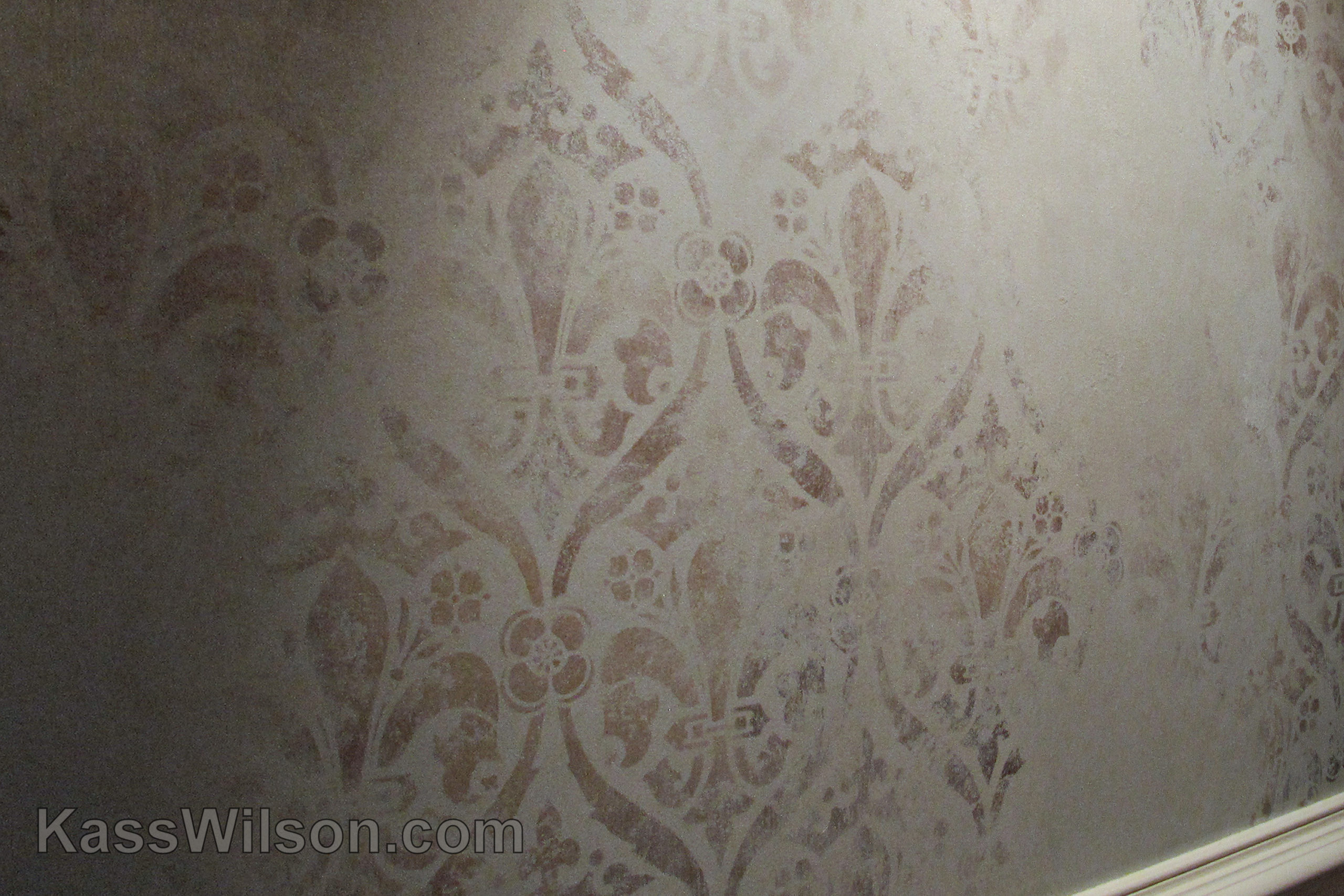 Slide 5 wide-141022_Kass_3963_HDRpswm
Slide 1 BEFORE-IMG_8299psw
Slide 2 AFTER-141022_Kass_3963_HDRpwm
Slide 3 cu-141022_Kass_3963_HDRpswwm
We love your feedback. Please leave us a comment below.
Designed by:
Andie Anderson, ASID
LaJolla Design Group
972 809 5717
Photography by:
Doug Sturgess
www.sturgessart.com
770 329 3199