Raise Your Glass...Aged Plaster in Wine Cellar
Throughout history, wine has been a symbol of special events. It celebrates joyful times, special friends and moments worthy of remembering. It is not surprising that people want to care for and showcase their cherished collections of fine wine and design a space dedicated to this purpose . . . the wine cellar. These rooms represent a respect for wine just like a piece of fine art. The design and decor of wine cellars has gone beyond the traditional "Old World" style and the expected textured Tuscan decorative finishes. They are now as unique and personal as any other room in the home. Designing these intimate spaces goes beyond form and function . . . it challenges your creativity.
Creating fine wine is an art. It requires precision, perfection and planning to produce. This is why wine is often referred to as "nectar of the Gods", the "inspiration of the muse" or even "bottled poetry."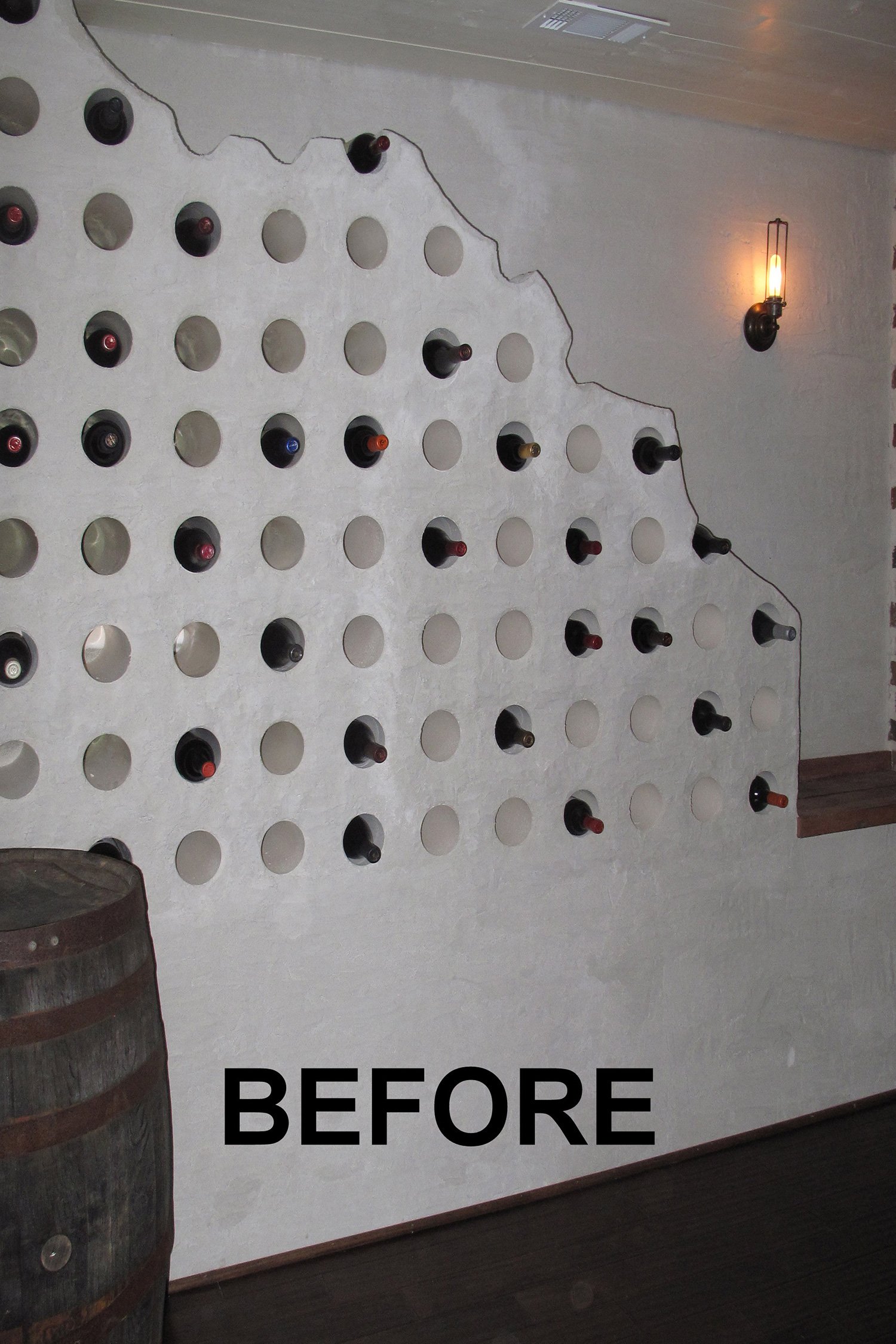 Before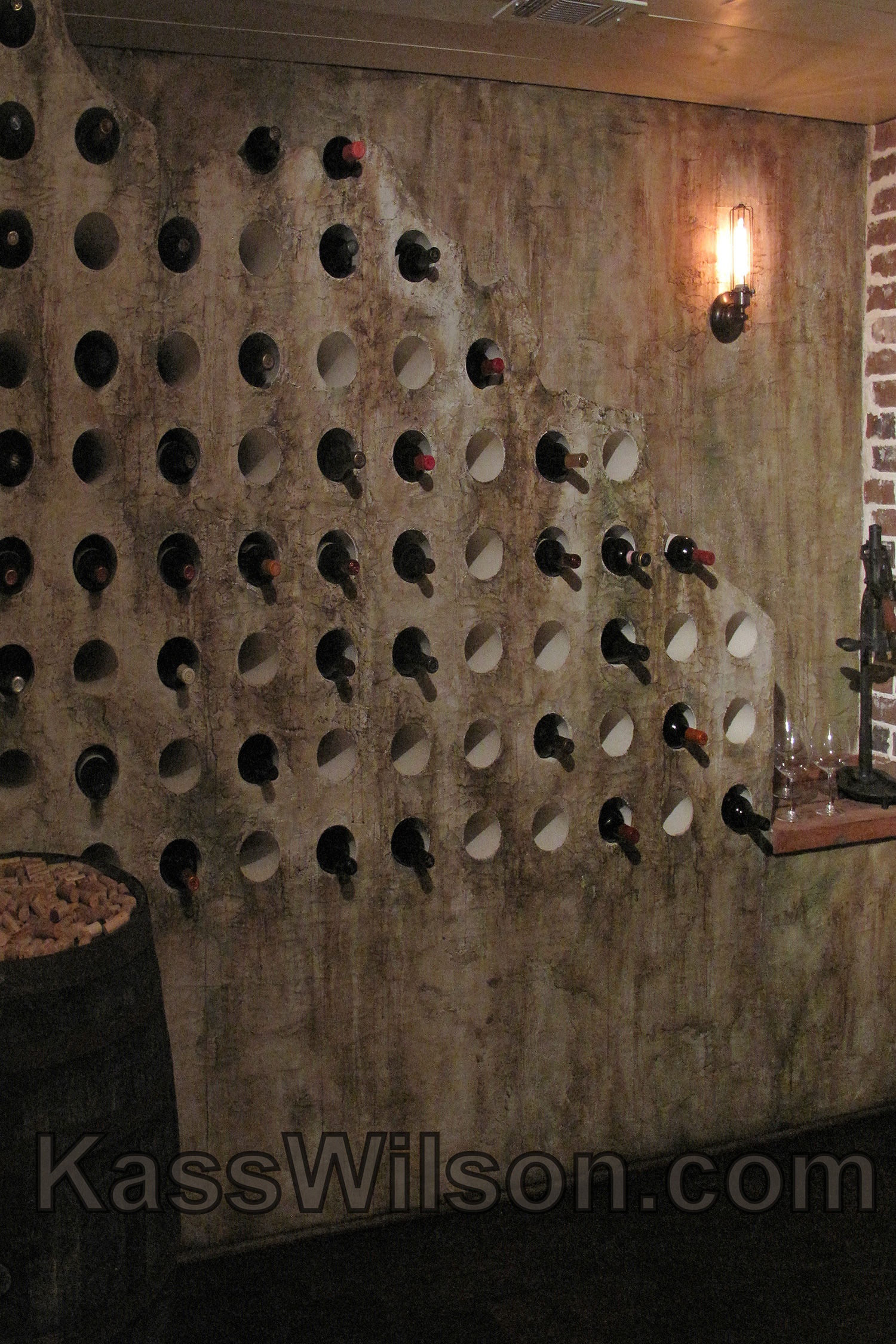 After
The Design Process
The concept for this wine cellar was to replicate the illusion of an authentic cave with decorative artistry and faux finishes. It tells a story about a secret area that had been dug out of the earth to provide the perfect conditions for storage of wine. Instead of traditional wine racks, unusual shapes were sculpted and textured to accommodate an assortment of bottles. On a natural cave wall, water seeps through fissures leaving rivers of stain on the stone. Around those areas of moisture, moss and algae accumulate. An artistic decorative finish was applied to represent this natural process and creates the impression that this cave has been around for centuries.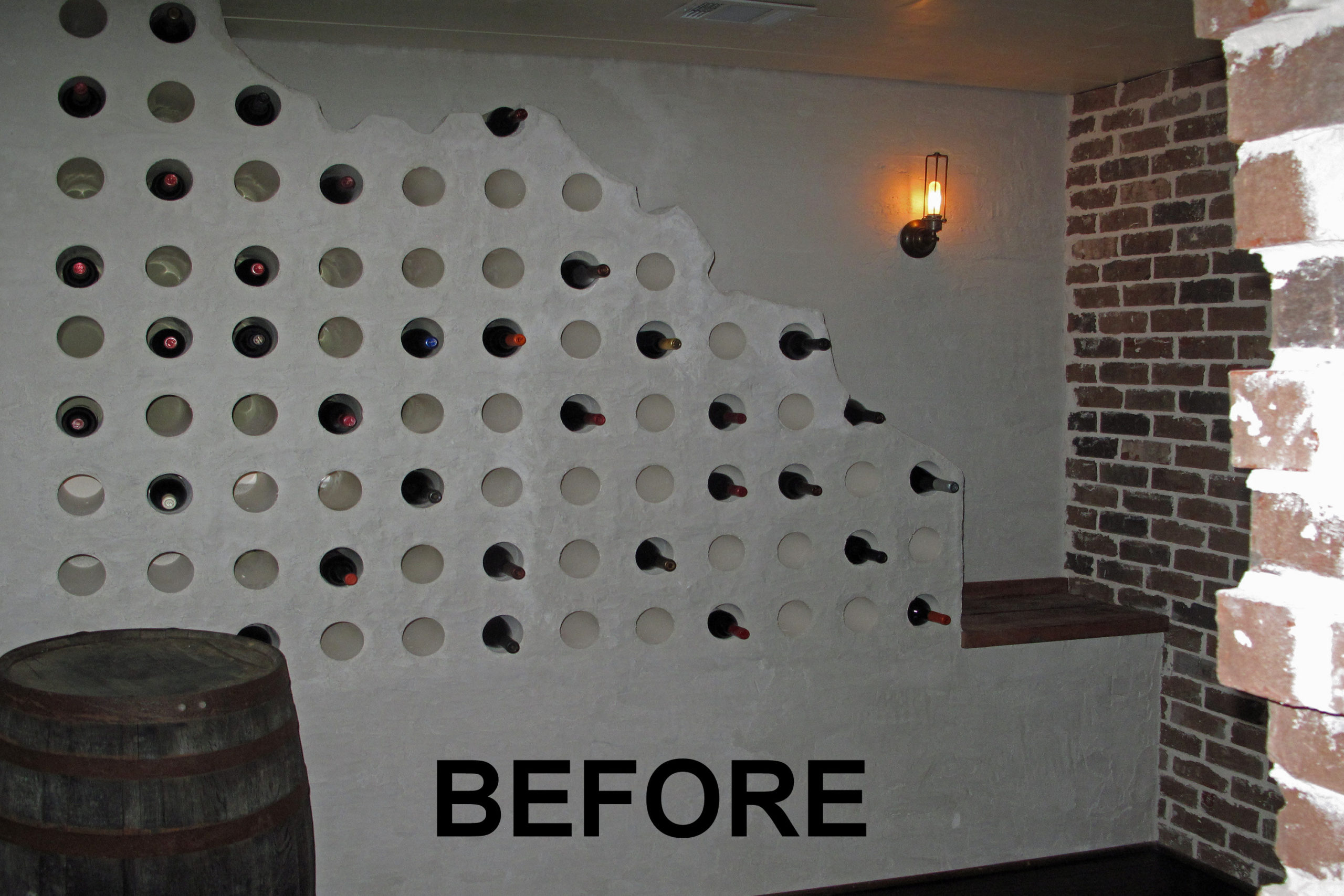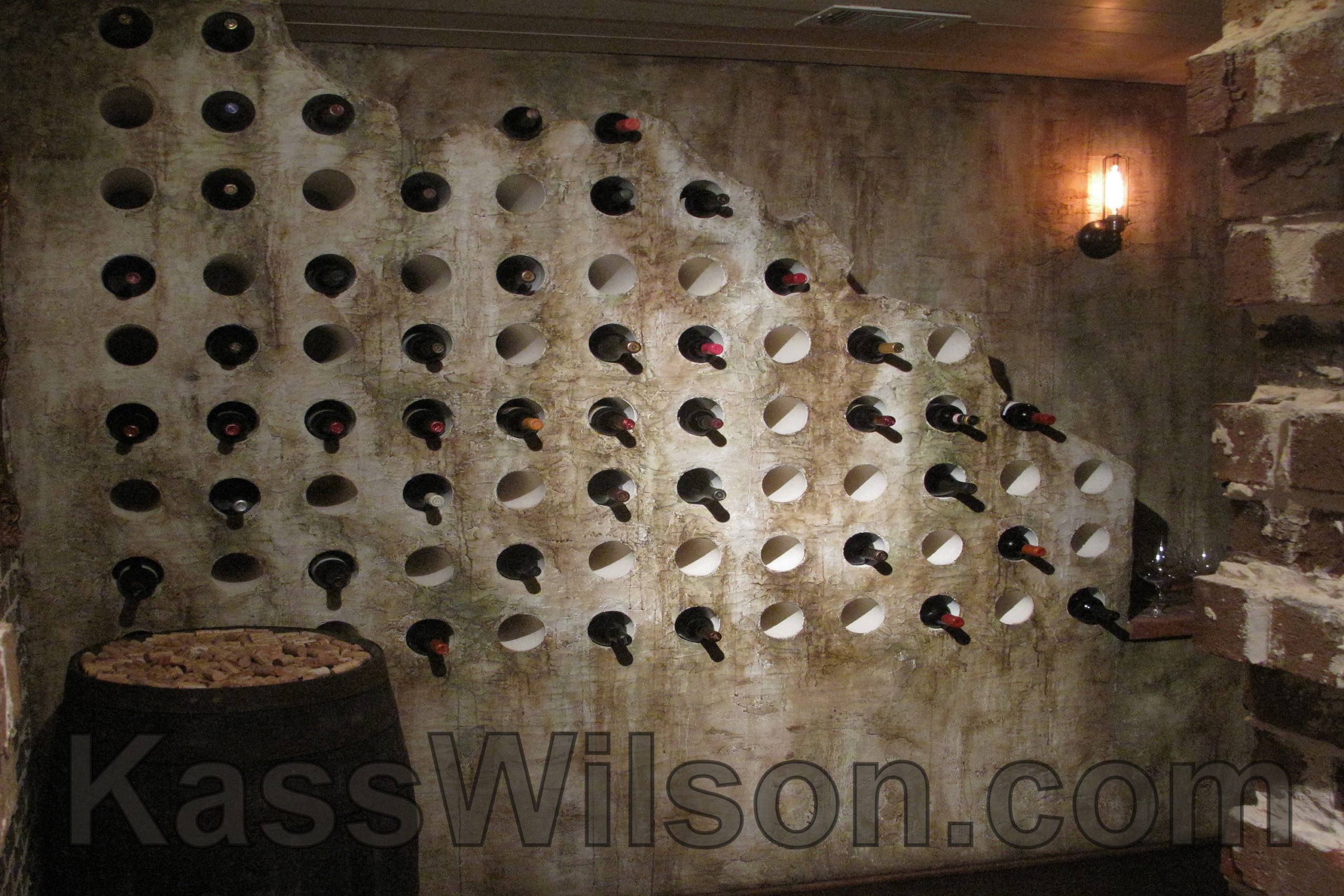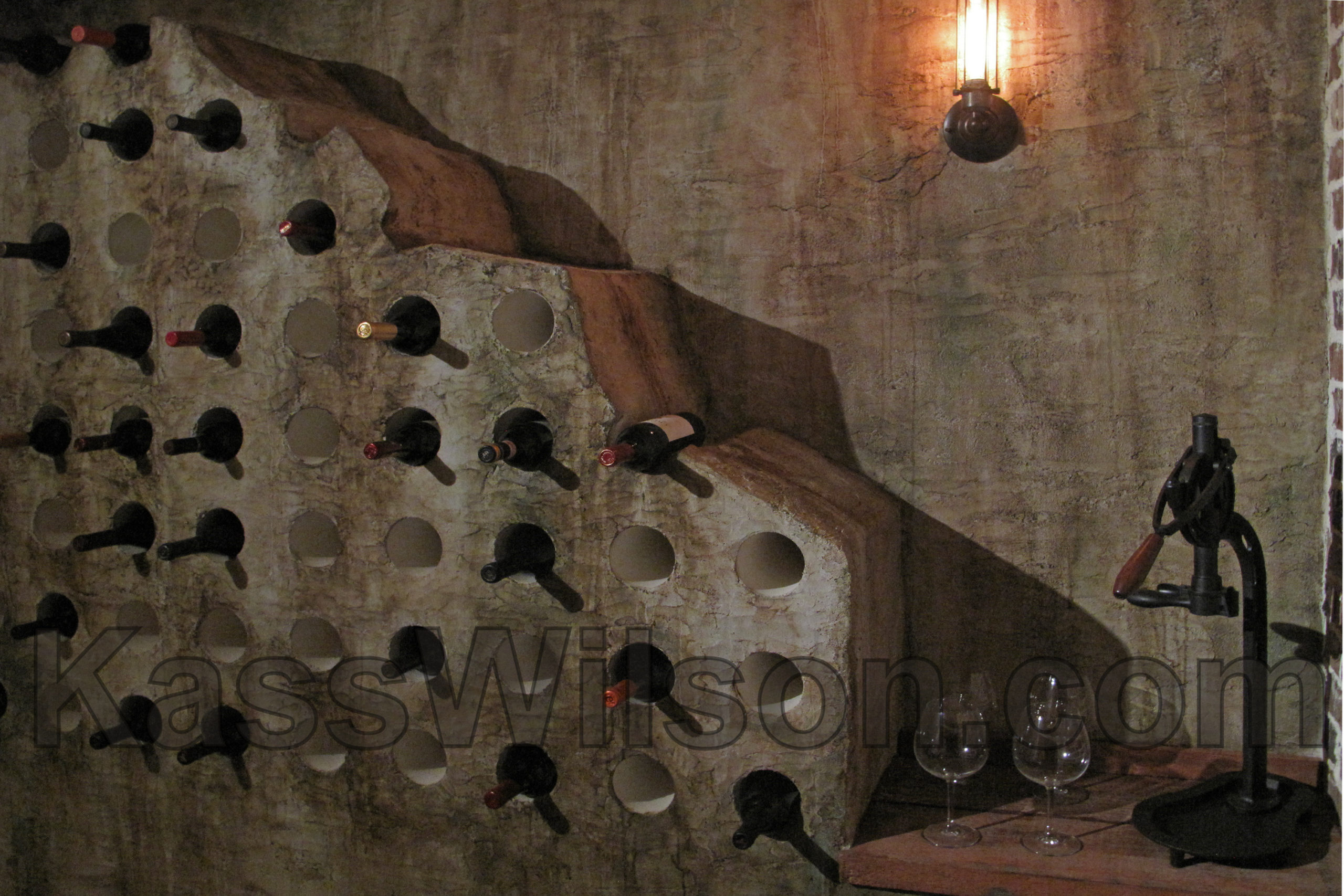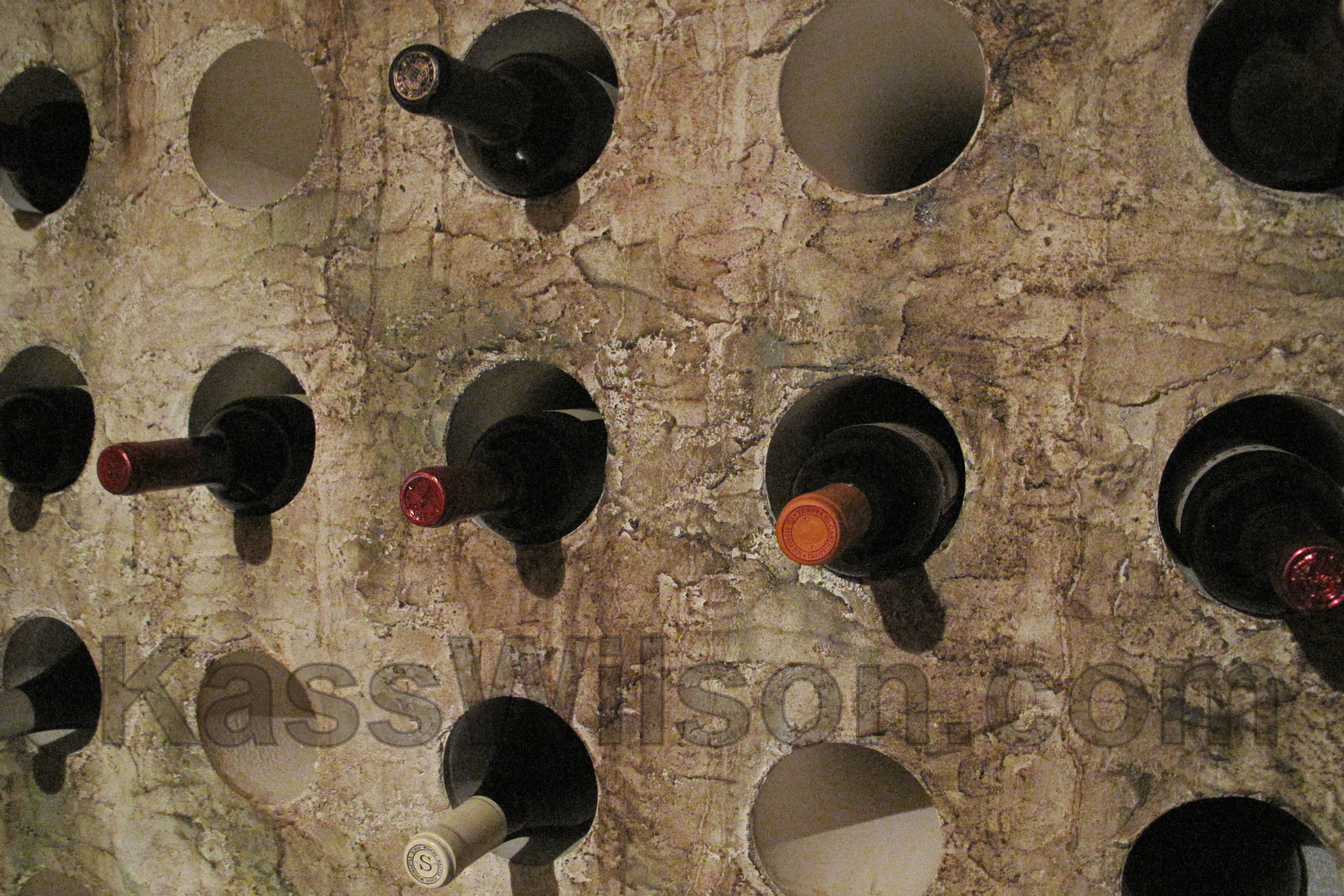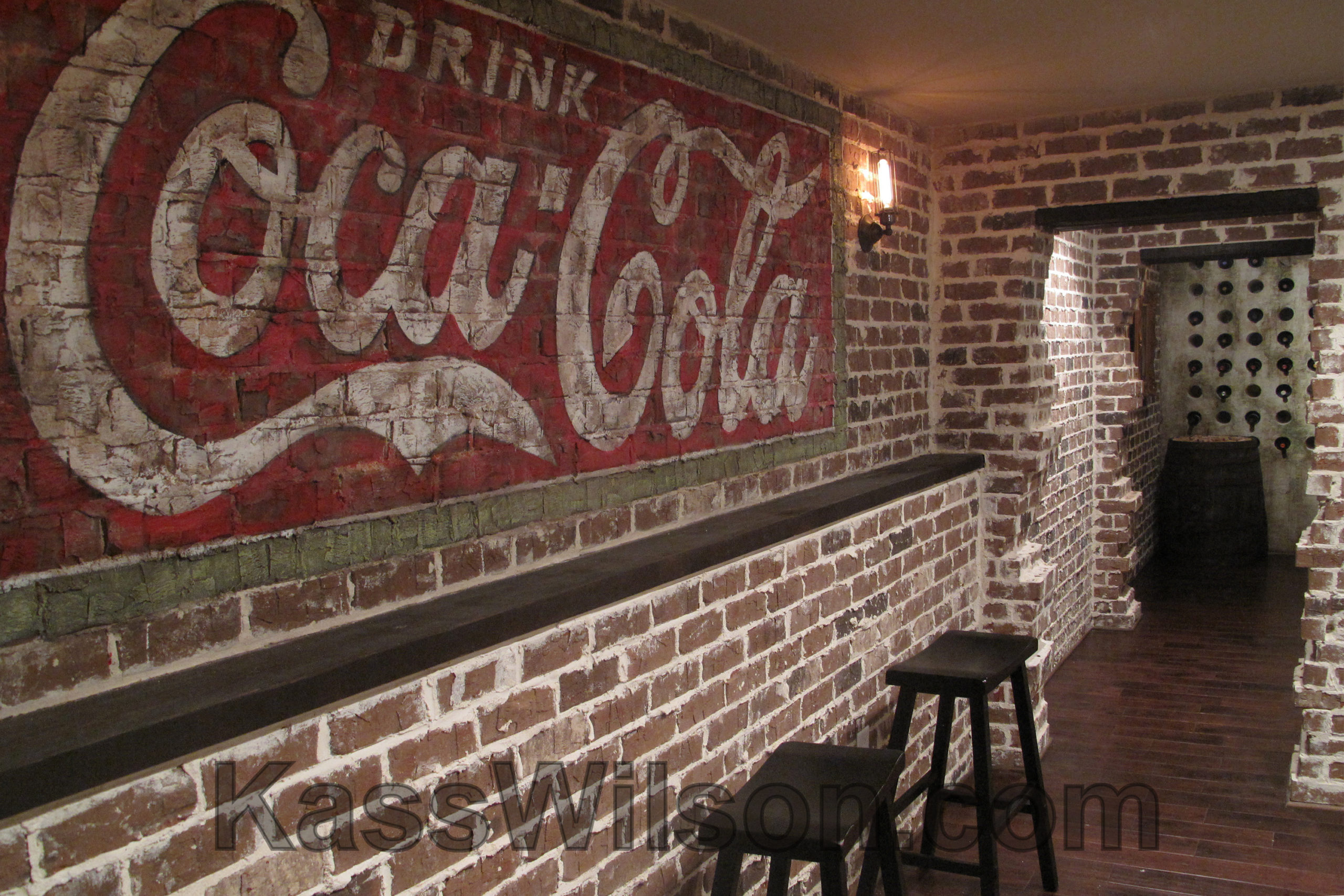 5 Authentic Aging 8358pswwm
6 Close up of faux finish 8373pswwm
7B Entrance fo wine cellar IMG_8347pswwm
This wine cellar has gone beyond just a place for storing fine wine . . . it offers an experience that sets the mood to raise your glass and share a celebrated bottle of art.
"The soft extractive note of an aged cork being withdrawn has the true sound of a man opening his heart."- William S. Benwell
Please leave your comments below. . .