Double Exposure...Faux Silk Chinoiserie
We all know that using mirrors in a space has many benefits. They can add light, make a space feel larger and emphasize adjacent patterns, color or art. They give back exactly what is put in their view yielding a double exposure effect. That is why their placement requires thoughtful planning.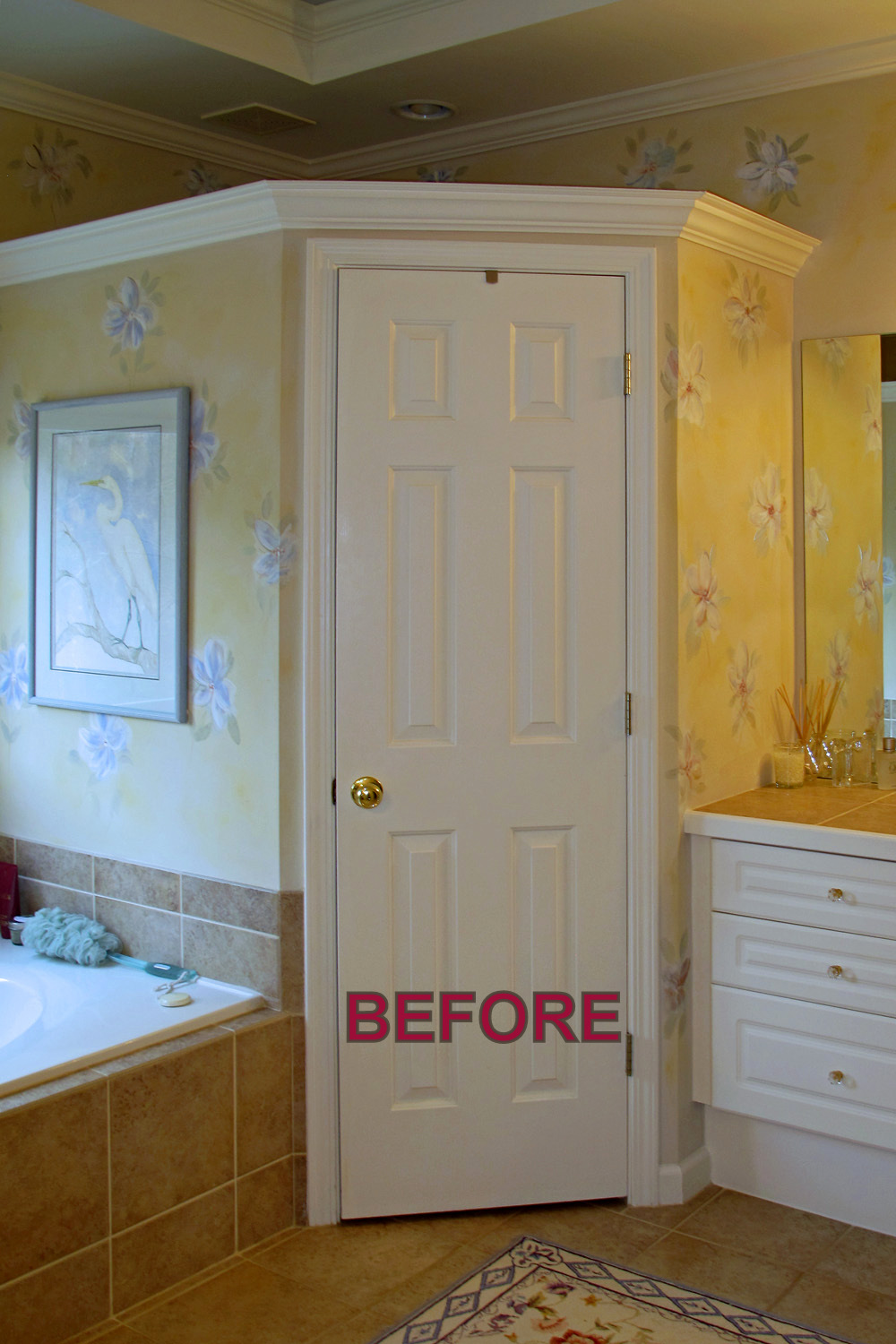 Before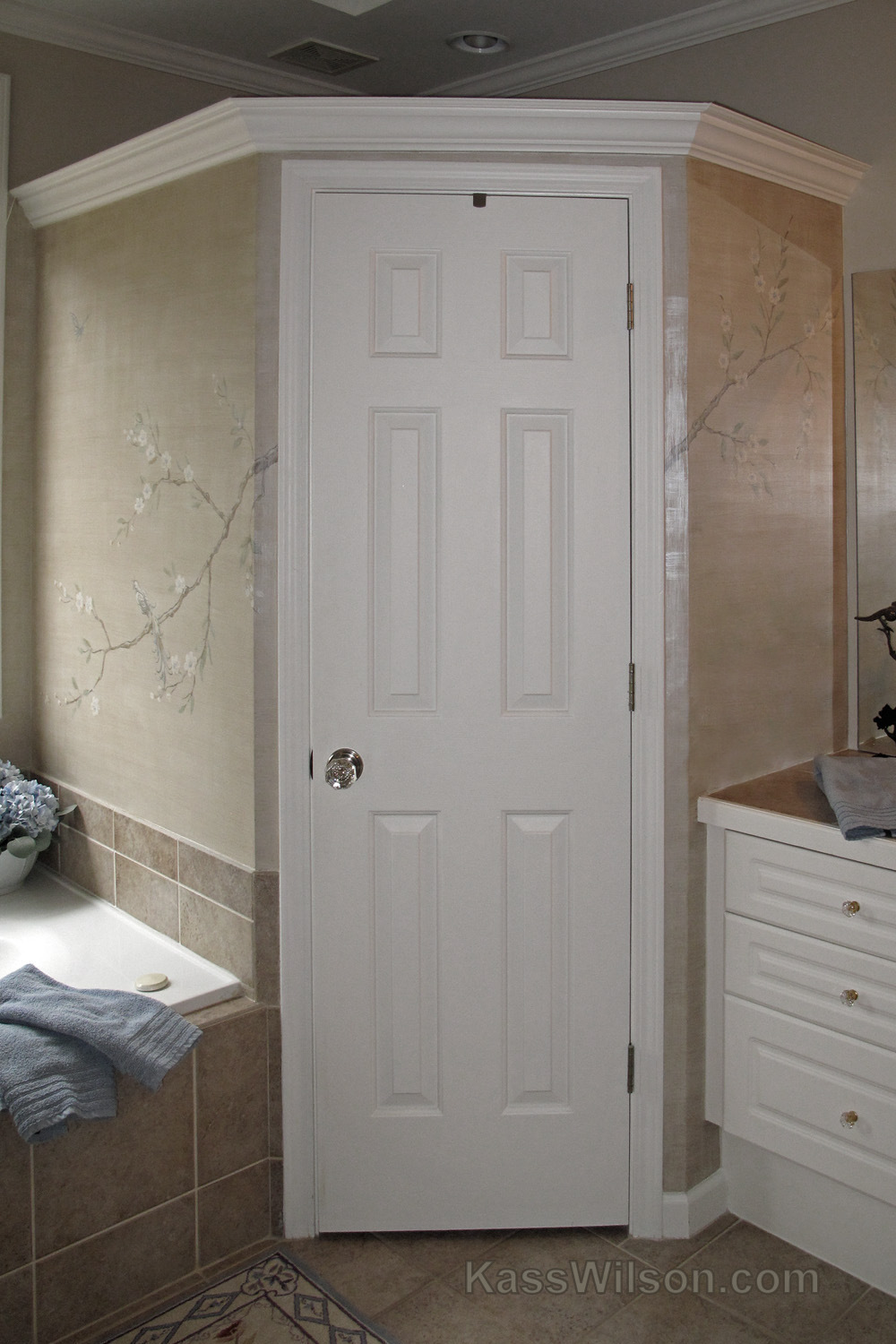 After
The Design Process
Mirrors will also duplicate the effect of any wall treatment. This client was inspired by beautiful gardens and wanted to incorporate botanicals into the design of this master bath. She experienced this "double exposure" effect first hand when she had the room painted with large magnolia blossoms. Placed on EVERY wall, the room became overwhelmed with bold flowers.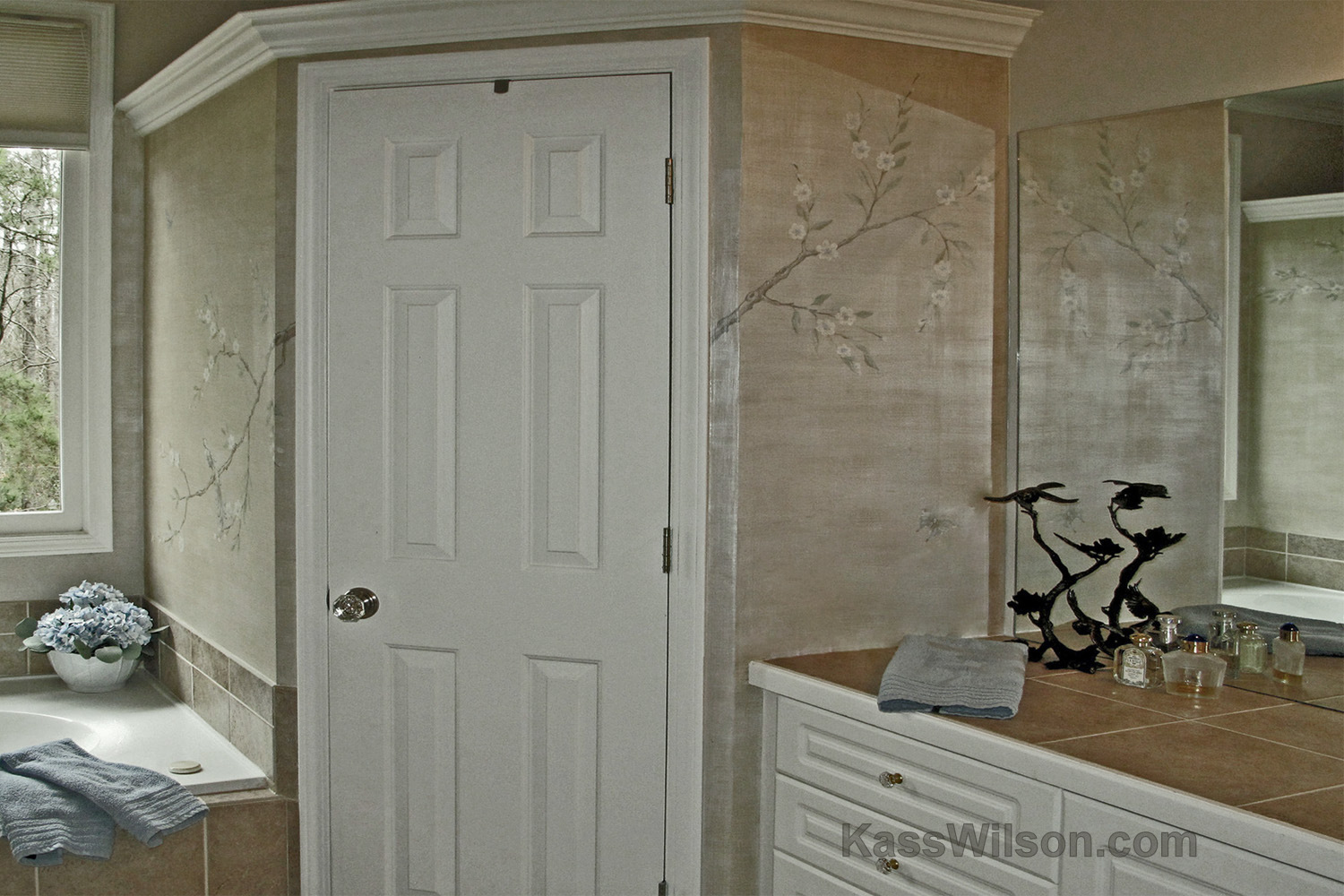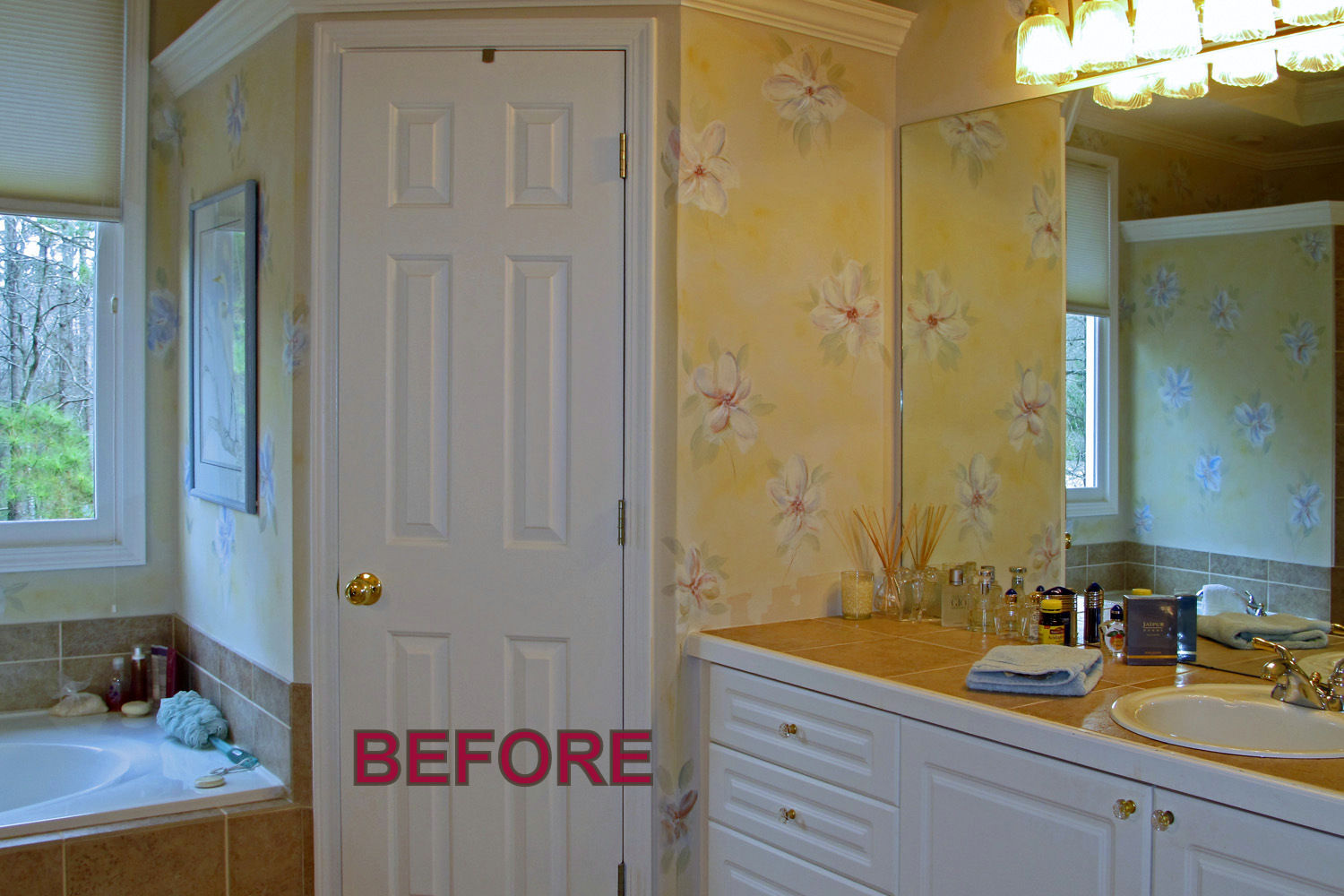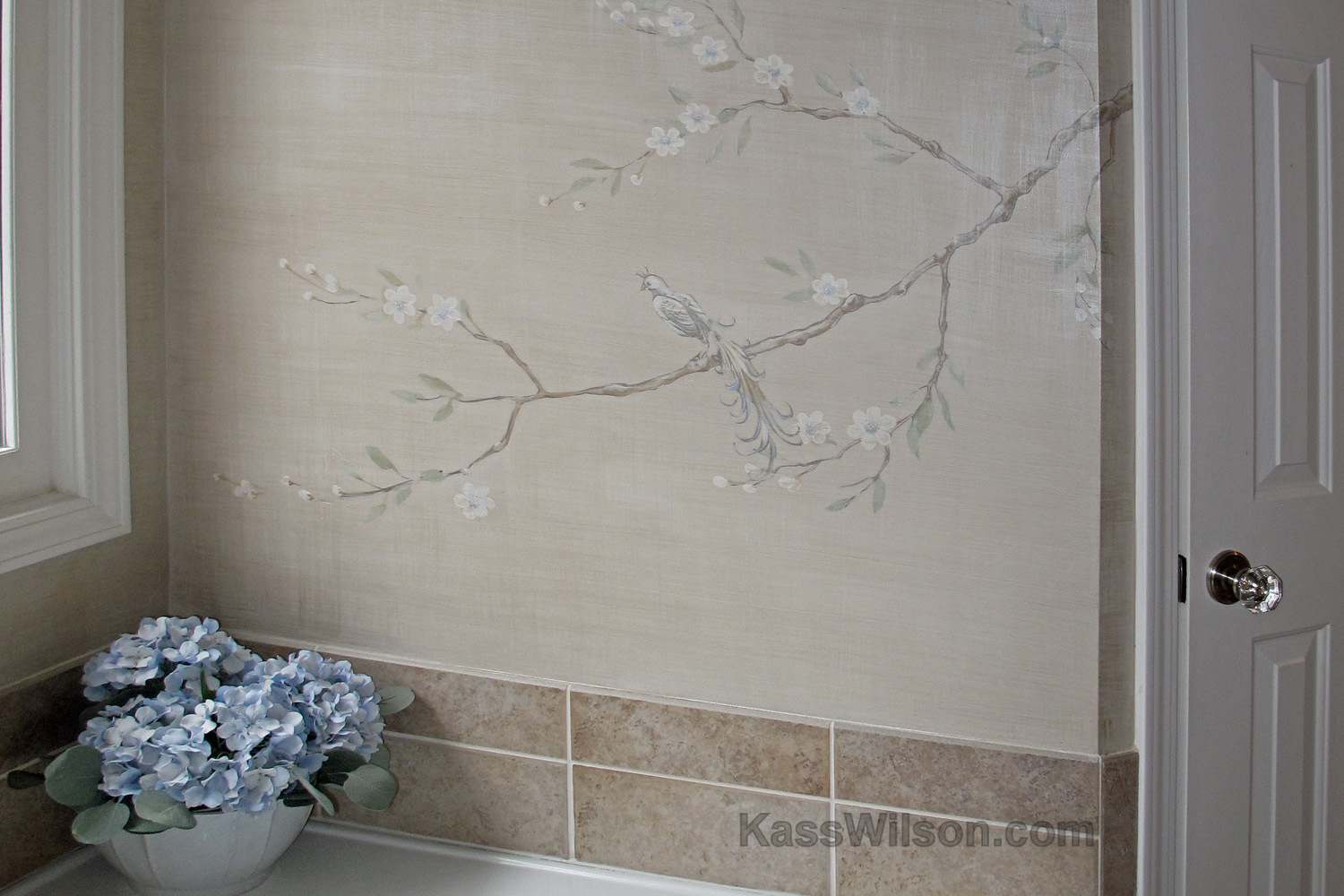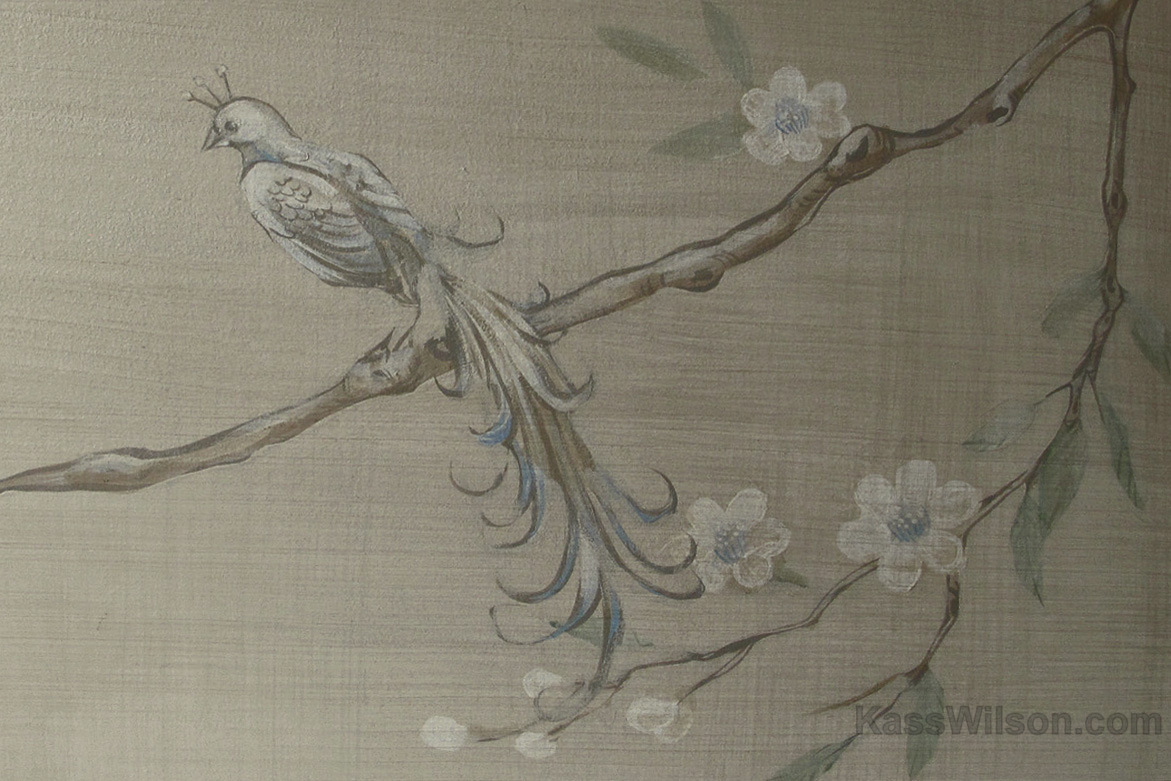 Slide 1 AFTER IMG_7674pspicepicwm
Slide 2 BEFORE IMG_7589psepic
Slide 4 close up IMG_7681picpsepicwm
When working in spaces with large mirrors, it is important to pay careful attention to the scale and location of patterns. Since everything would appear to be doubled, a subtle silk striae faux finish was utilized for an elegant but quiet background on all of the surrounding walls. A graceful hand painted chinoiserie mural was added only around the tub to accentuate the main focal point of this space.
Using decorative painting gave the illusion of hand painted silk. This offered many advantages over similar wallpaper:
The exact colors were selected to blend with other finishes in the space.
There were no visual seams that would add to the complexity of the architecture.
It is more durable and resistant to moisture than actual silk.
The mural elements were designed and hand painted to fit perfectly on the walls where they gave the most impact.
If there is ever a desire for change, these walls can merely be painted.
Pay close attention and utilize mirrors carefully to reflect the best you have in your space.