Faded By Love...Custom Stained Accent Wall
Nothing says comfort like your favorite pair of jeans. The older and more faded they get, the better they become. That is why shades of indigo are timeless on both the runway and in the home. This is the feeling that designer Nina Nash of Mathews Home + Design wanted to create in this guest bedroom . . . comfortable, casual and relaxed.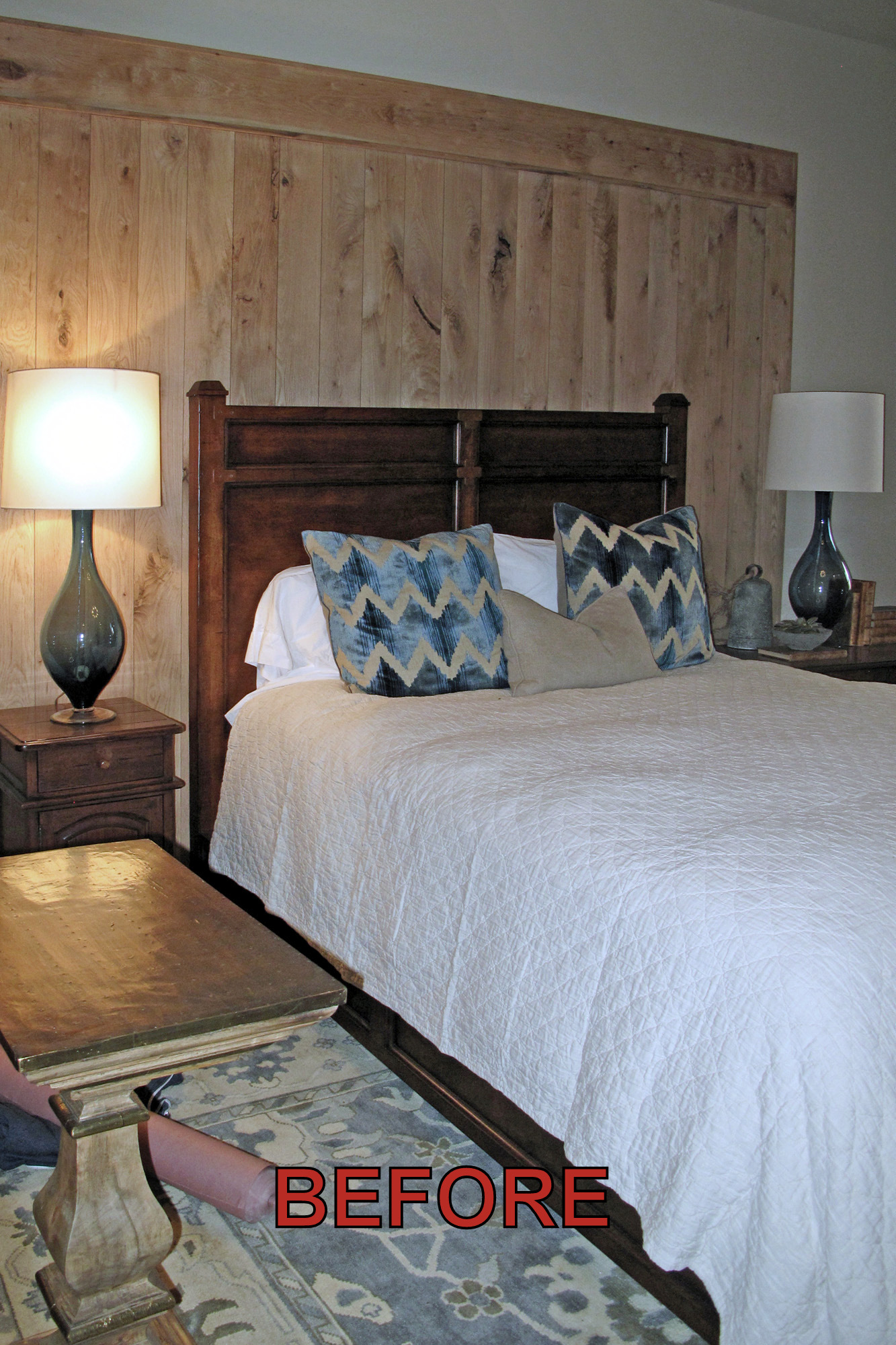 Before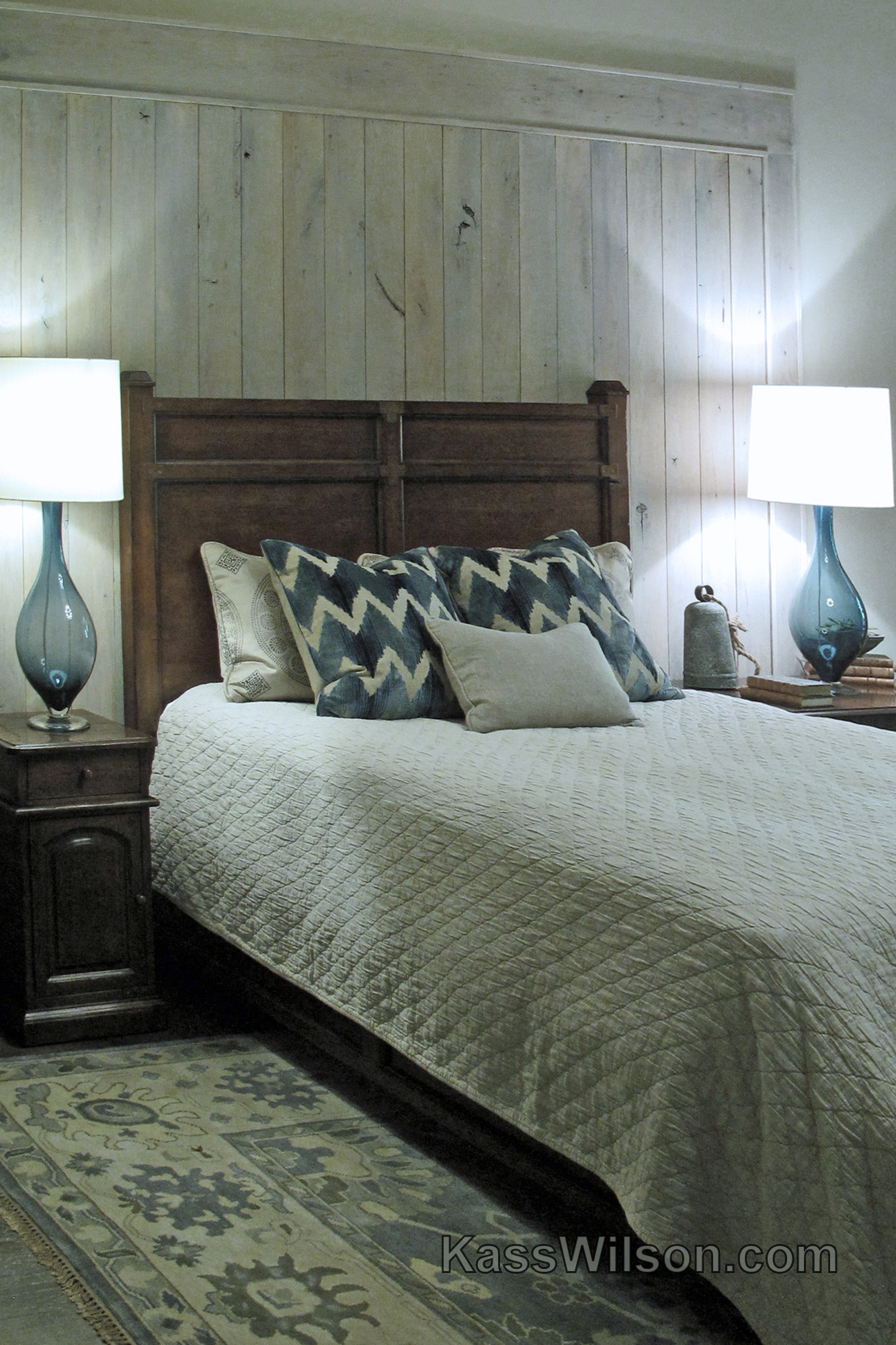 After
The Design Process:
Shades of denim are a versatile neutral. Pairing shades of indigo with white and/or gray adds a sense of sophistication that works well to compliment any style. The accent wall of wood created the perfect textured backdrop for the crisp bedding and accessories. A light color wash finish allowed the beauty of the natural wood grain to remain while unifying all of the color tones in the room.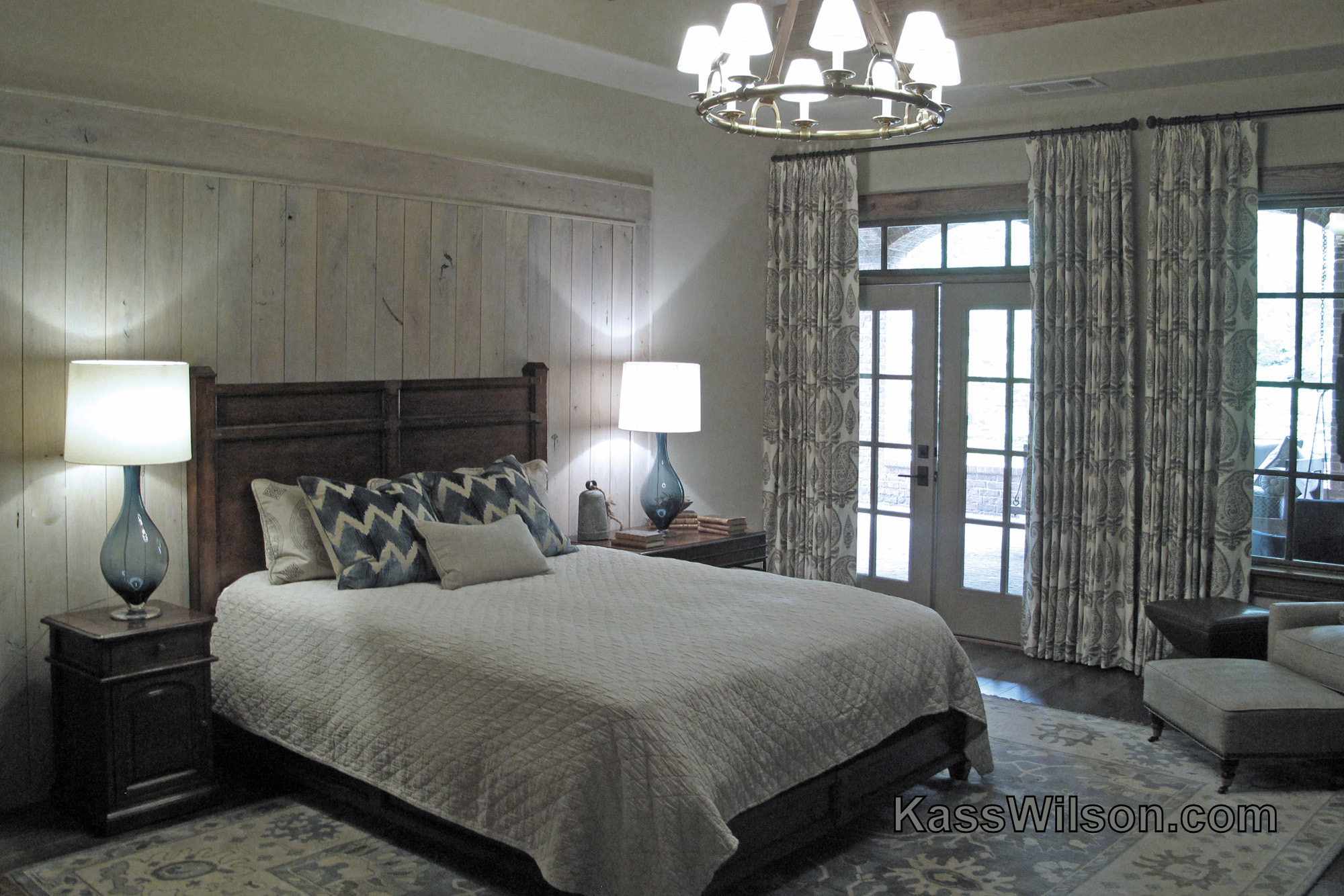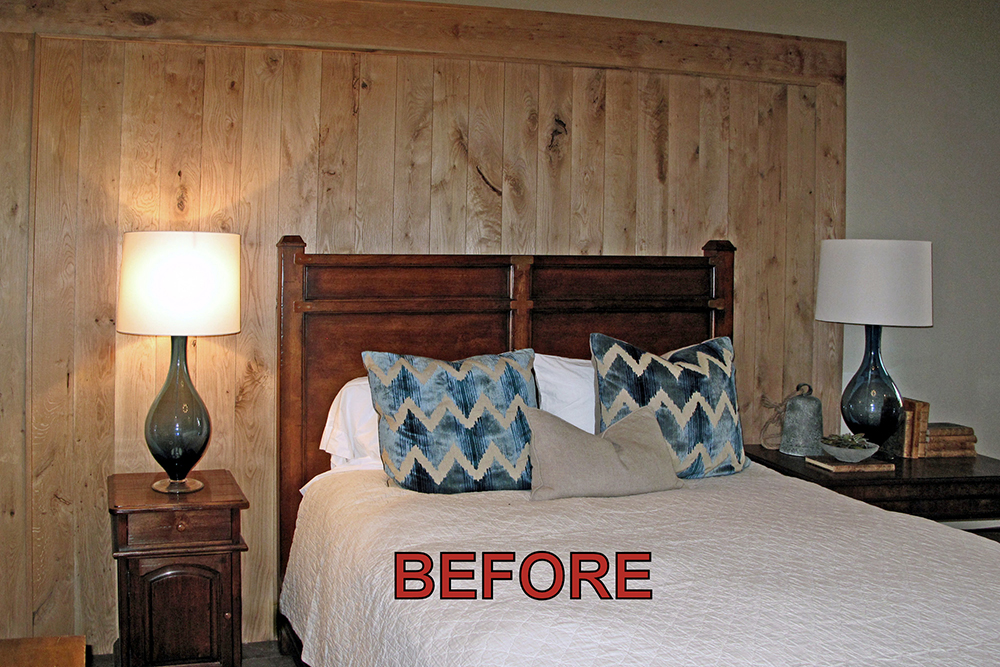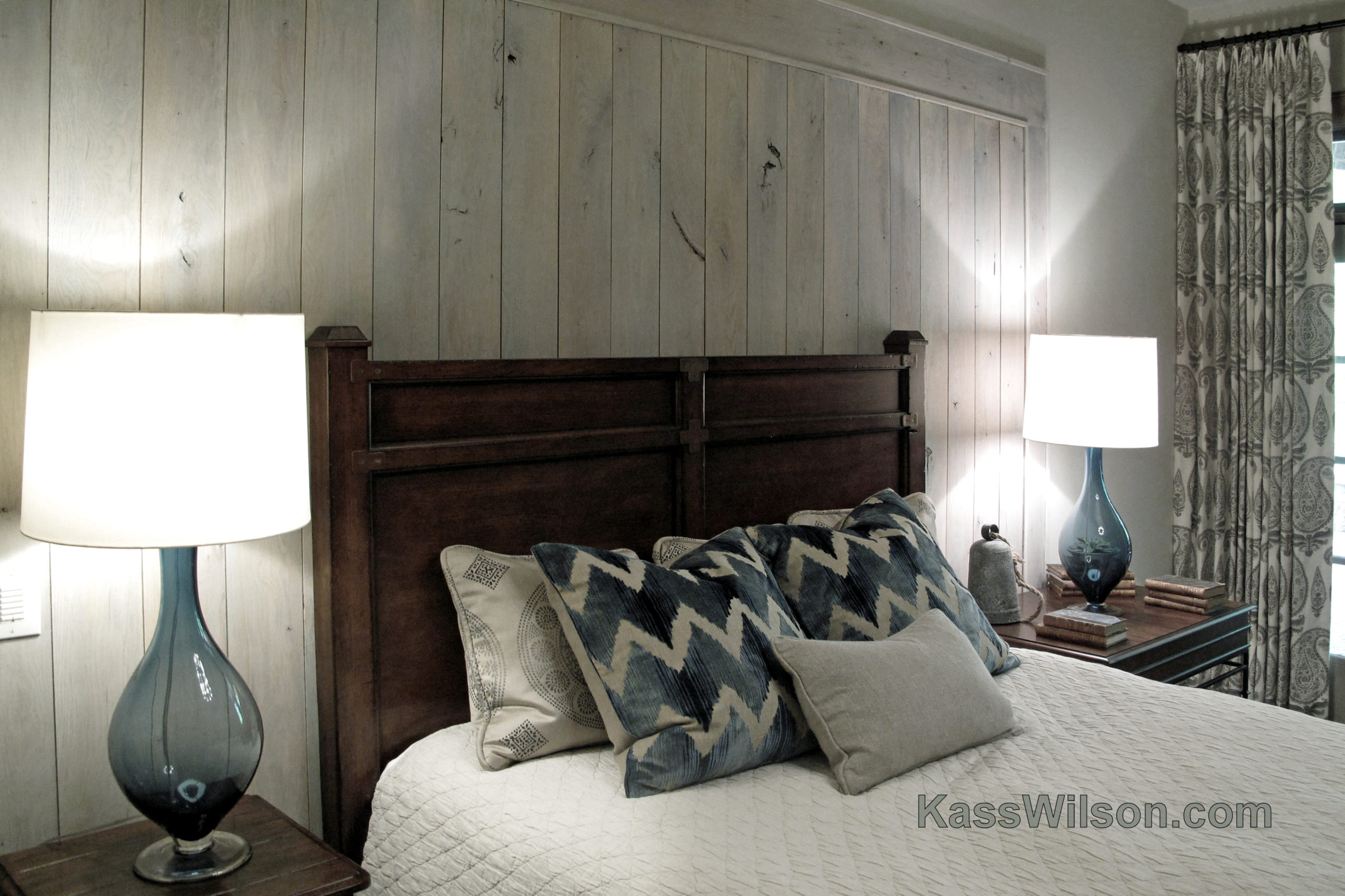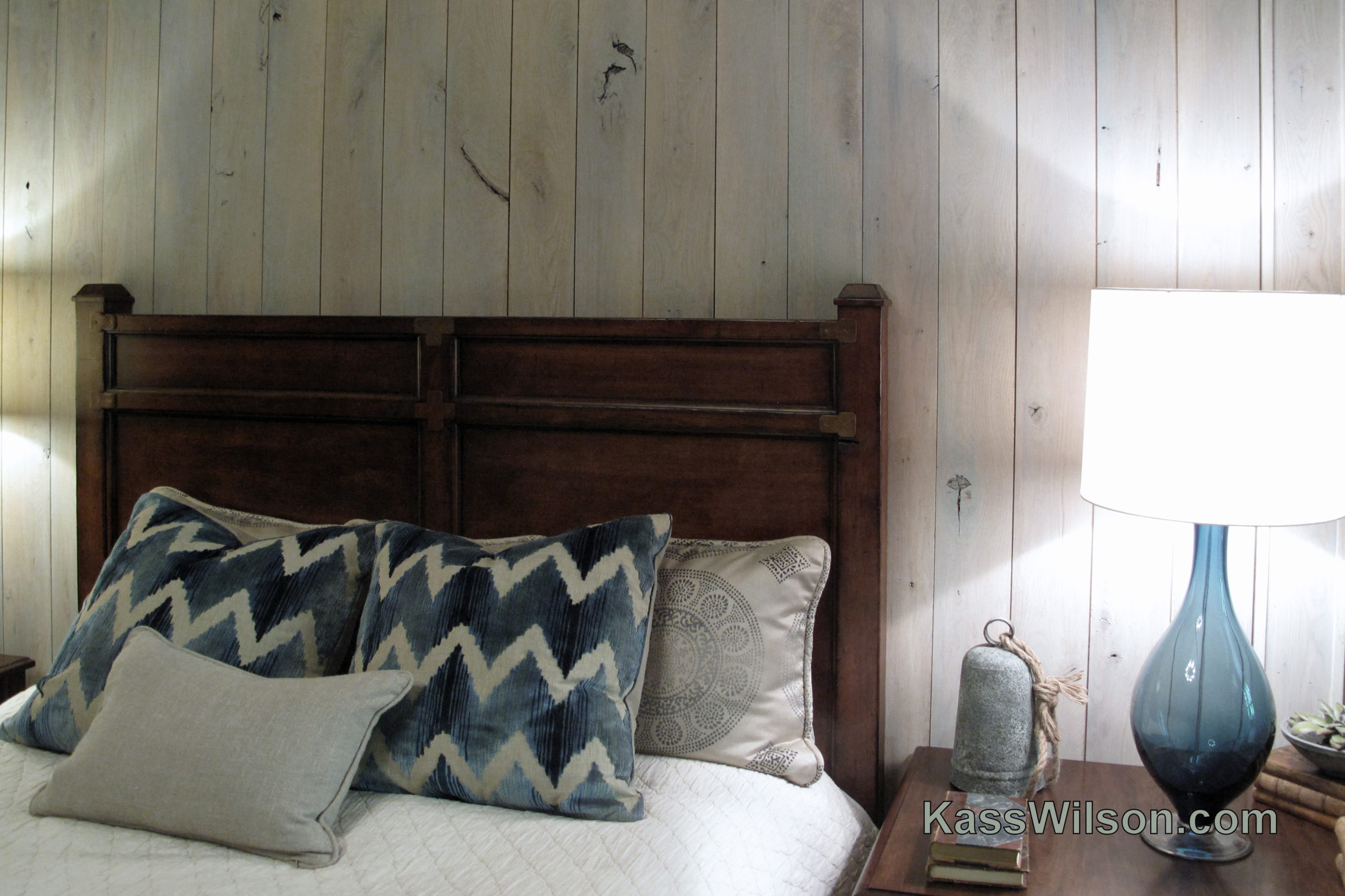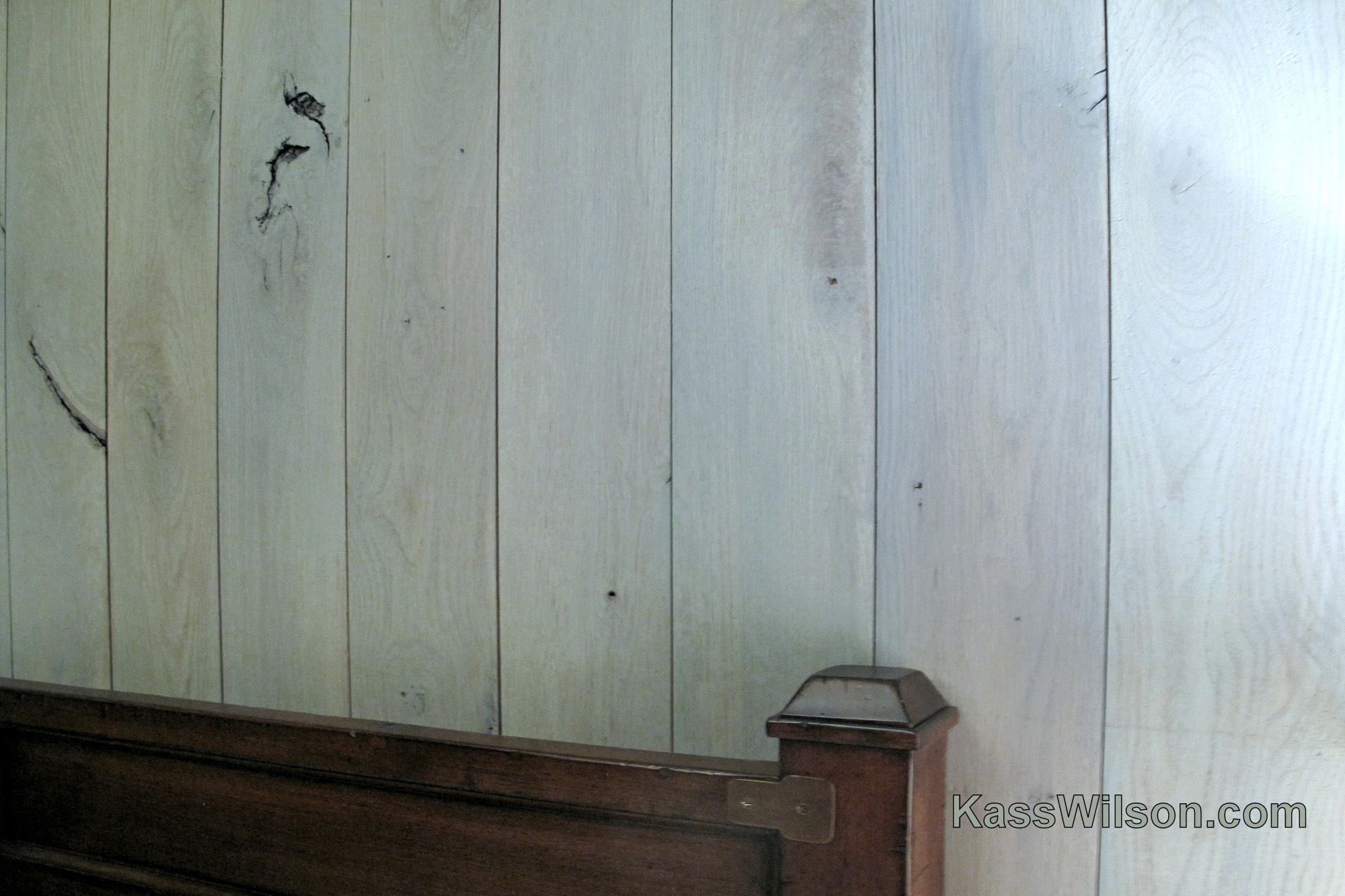 Slide 1 Lewis BR IMG_0780ps2ewm
Slide 3 Lewis BR IMG_0785pswm
Slide 5 Lewis BR IMG_0797psmirrorewm
The soothing stone-washed color palette, coupled with a mixture of contemporary and rustic accessories, sends the same message as your favorite blue jeans . . . worn by time and faded by love. What a wonderful invitation for guests!
Designed by:
Nina Nash
Mathews Furniture + Design
http://www.mathewsfurniture.com/
404 237 8271