Frame of reference … a reflective wall finish
Mirrors are magical. A beautiful mirror can provide the perfect blend of style and function. It reflects light which makes a space feel larger and ceilings appear taller. In this case, the exquisite antique mirror is placed in the transitory space between 2 levels where it threads light through the shadows of the stairwells. As a result, it is viewed from many perspectives because your eye-level and what it reflects is constantly changing. It creates a new frame of reference.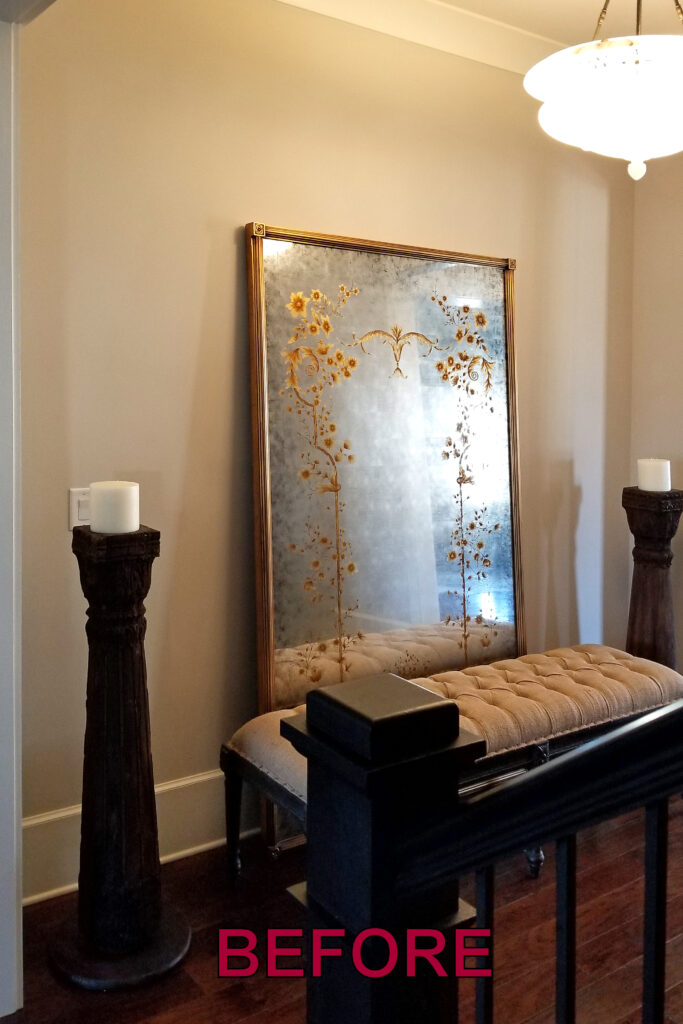 Before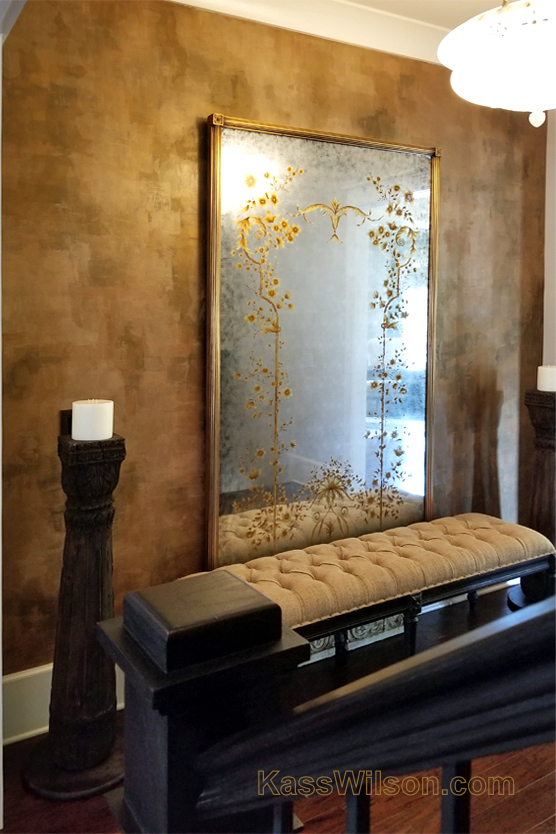 After
The Design Process:
Despite its ornate appearance, the shiny surface of this mirror next to a flat paint lacked depth and warmth leaving this space feeling sterile. The goal was to create an artistic accent wall as an intriguing background you wanted to reach out and touch. Layering different materials on an accent wall creates a more stimulating design. It was the combination of opposites that balanced this look. Light vs dark, cool vs warm, smooth vs dimensional, contemporary vs traditional made the space more interesting and gave more visual weight to the mirror.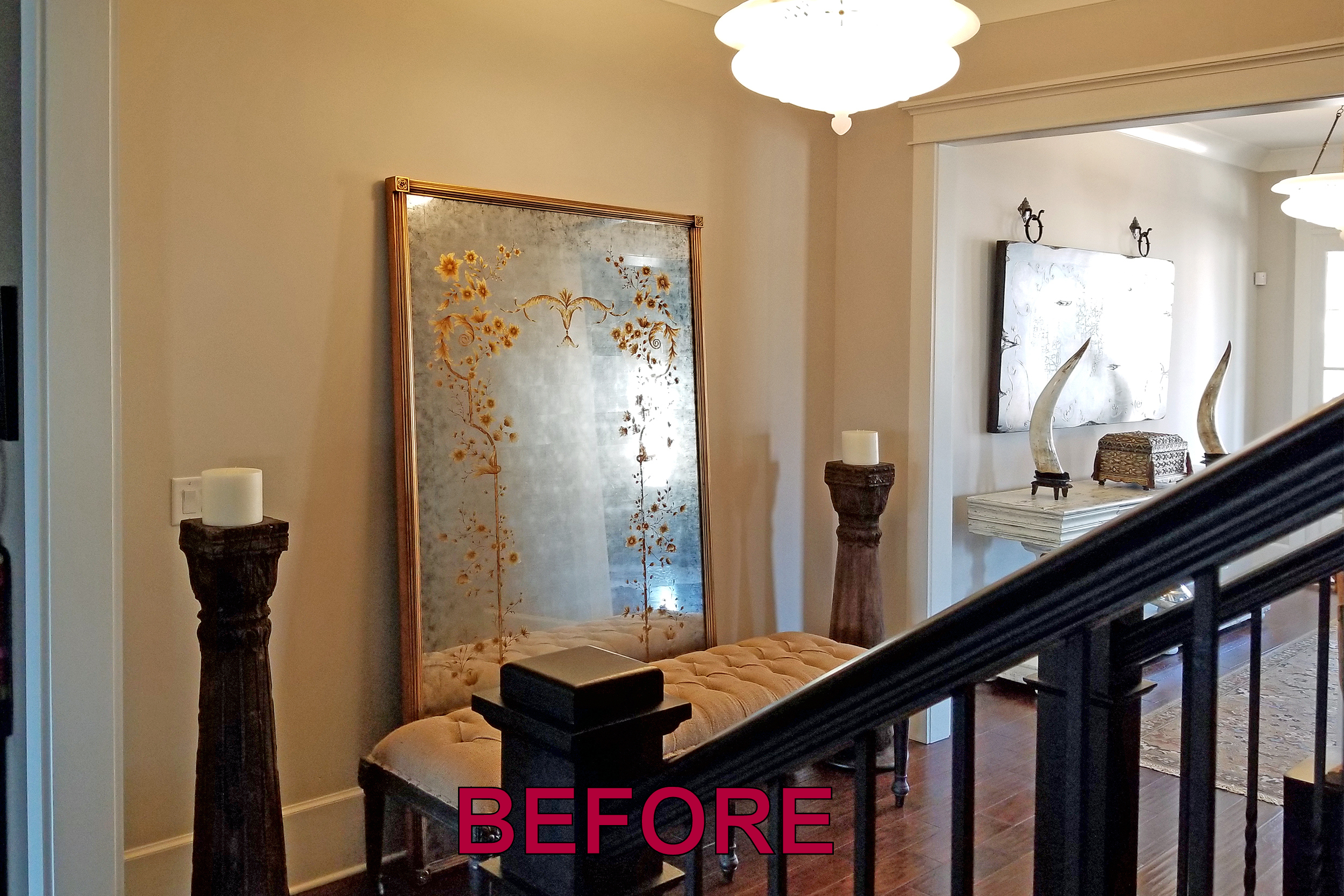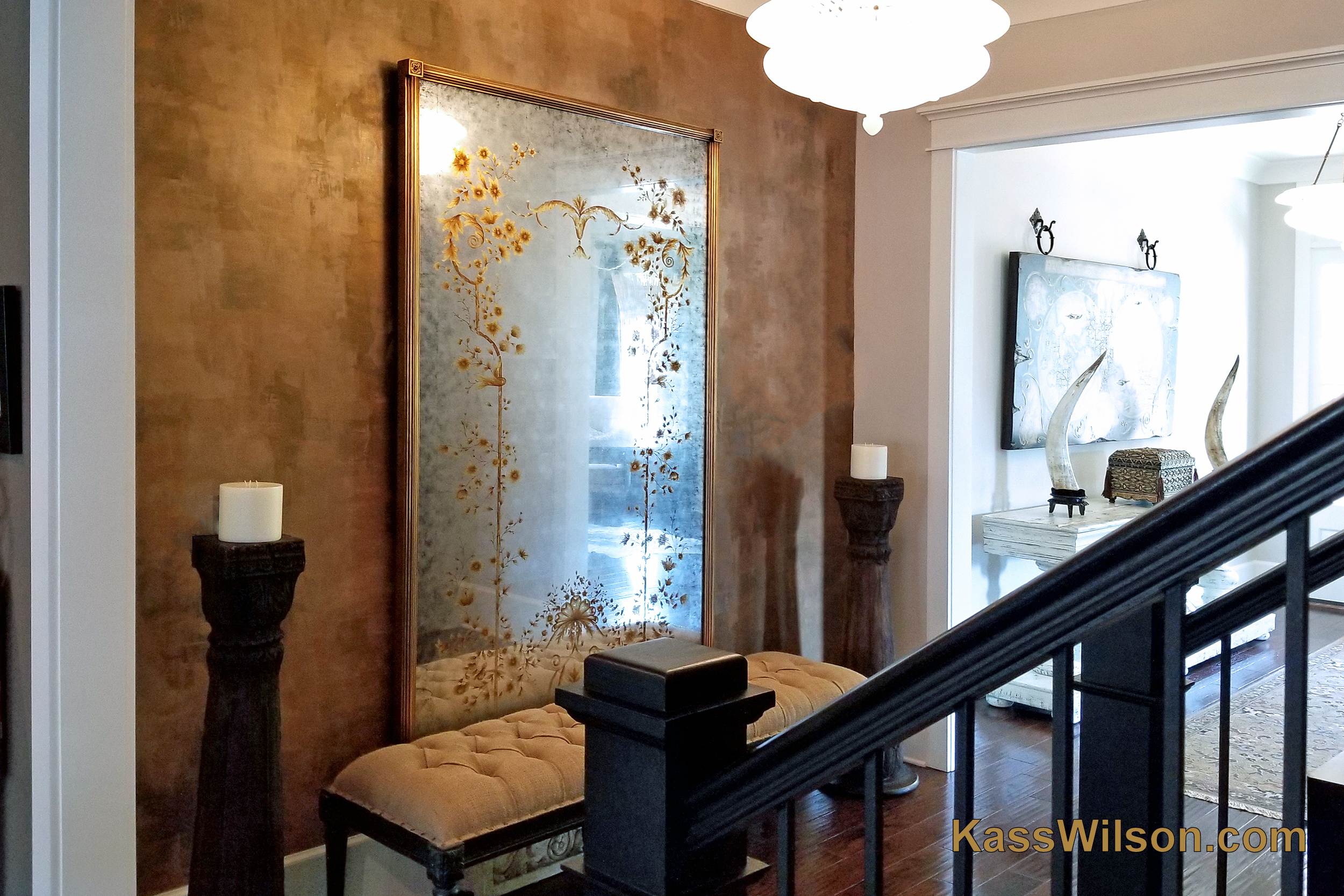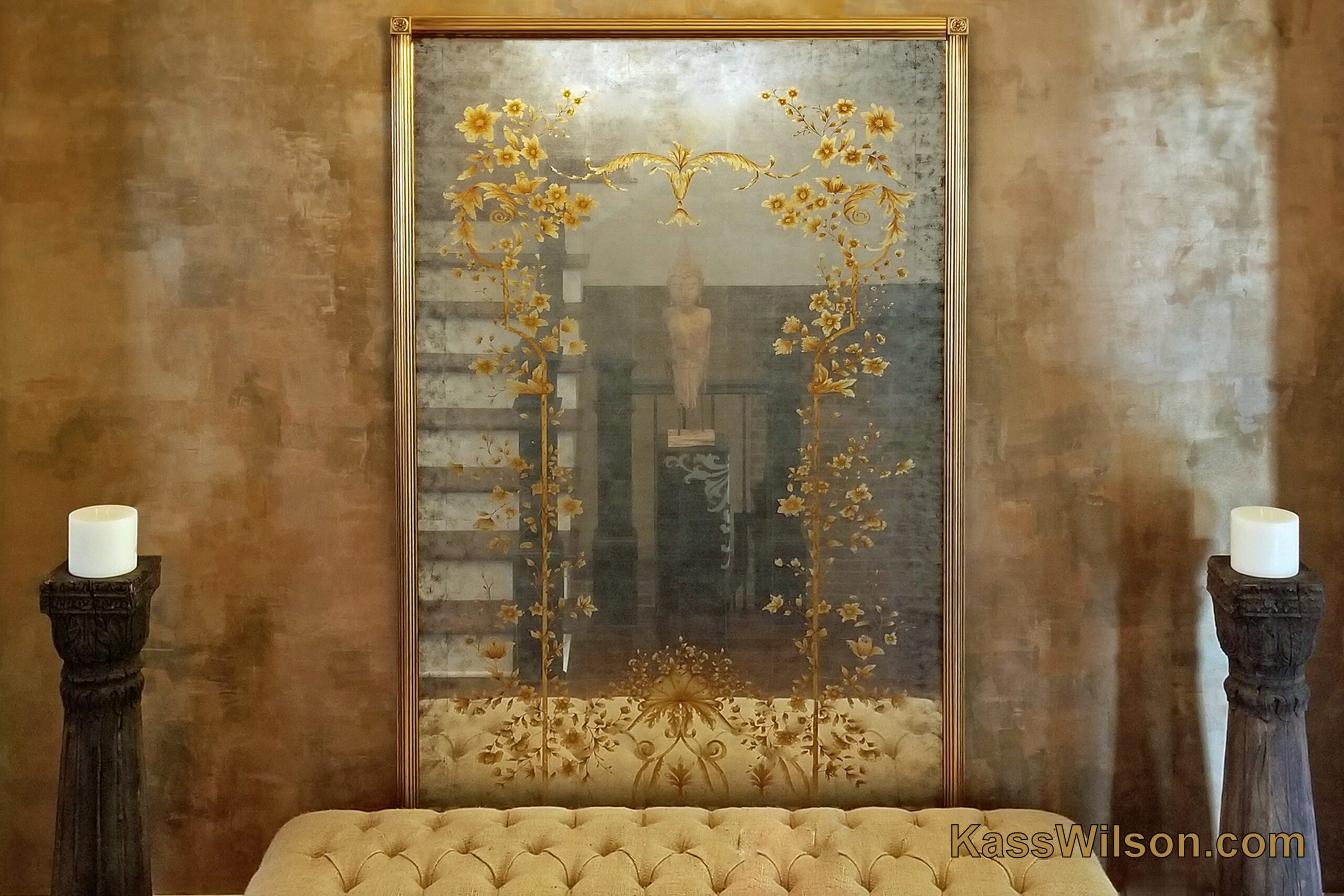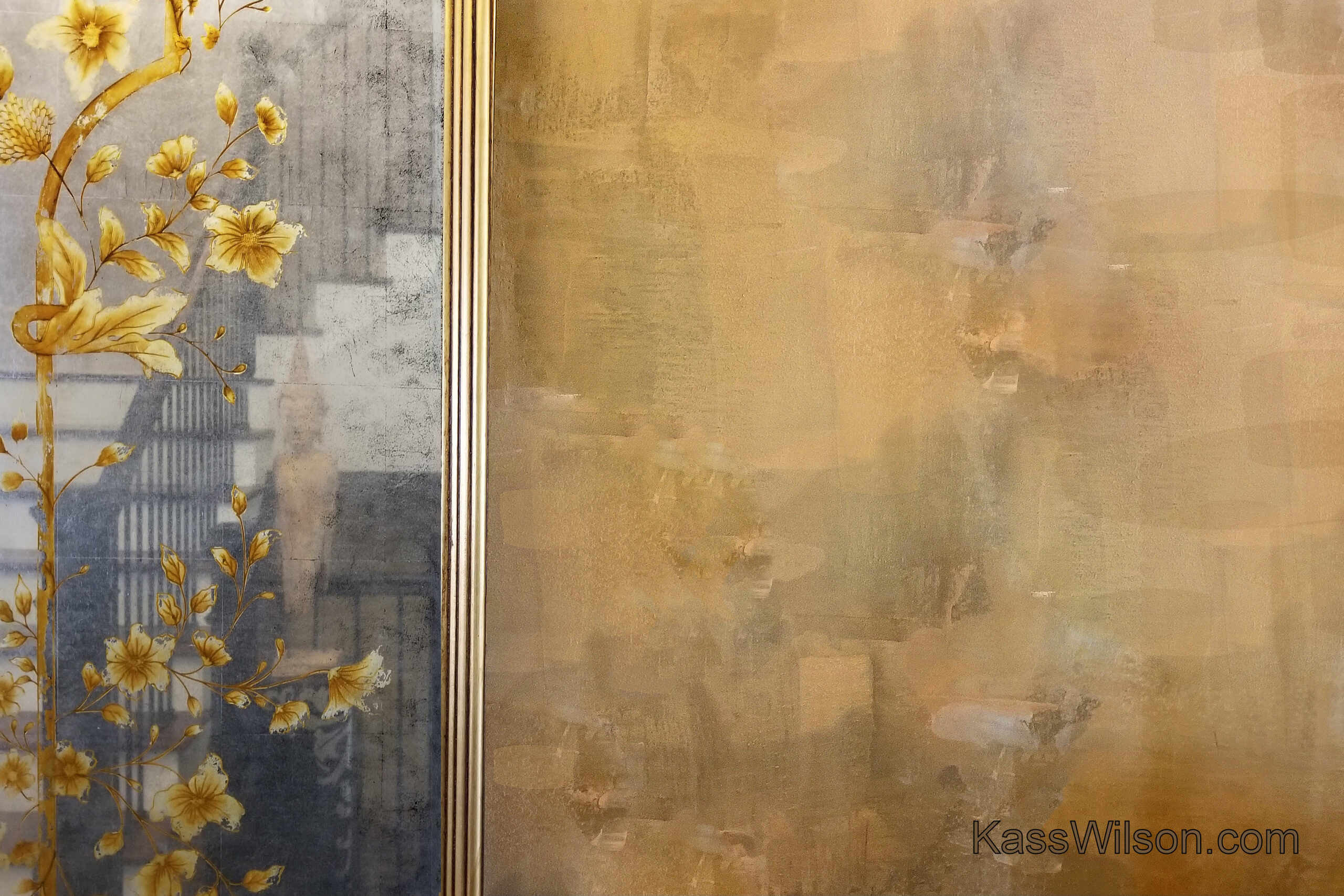 Slide 1 B4 20200215_161126ps wm
Slide 2 AFTER 20200717_095223ps wm
Slide 3 20200717_100600ps2 wm
Slide 4 20200717_094856ps wm
Slide 5 20200717_100600ps wm
This mirror now consistently reflects the solid walls from every vantage point and allows the detail within the mirror to stand out.  Creating an unusual and unexpected background surrounds the mirror with a beautiful artistic faux finish.  This gives depth to the space and creates a larger and more dramatic focal point.
Designed by:
The Porch on South Main
531 South Main Street Alpharetta, GA 30009
https://www.theporchonsouthmain.com/
(770) 686-3794