Frank Lloyd Delight … Metallic Silver Texture on Ceiling
"Strive to simplify: the ensemble of the rooms should be considered so that comfort and utility to hand in hand with beauty." Frank Lloyd Wright
This home honors the "Arts and Crafts" or "Prairie" style that is often identified with Frank Lloyd Wright. It incorporates low horizontal lines and open interior spaces along with the use of simple forms and natural materials. Within this style, there is a celebration of hand crafted elements. Open floor plans utilize unique ways to divide spaces with the use of stained glass, beamed ceilings and dark wood outlines. Clean lines offer a contemporary backdrop to feature exceptional artistic details.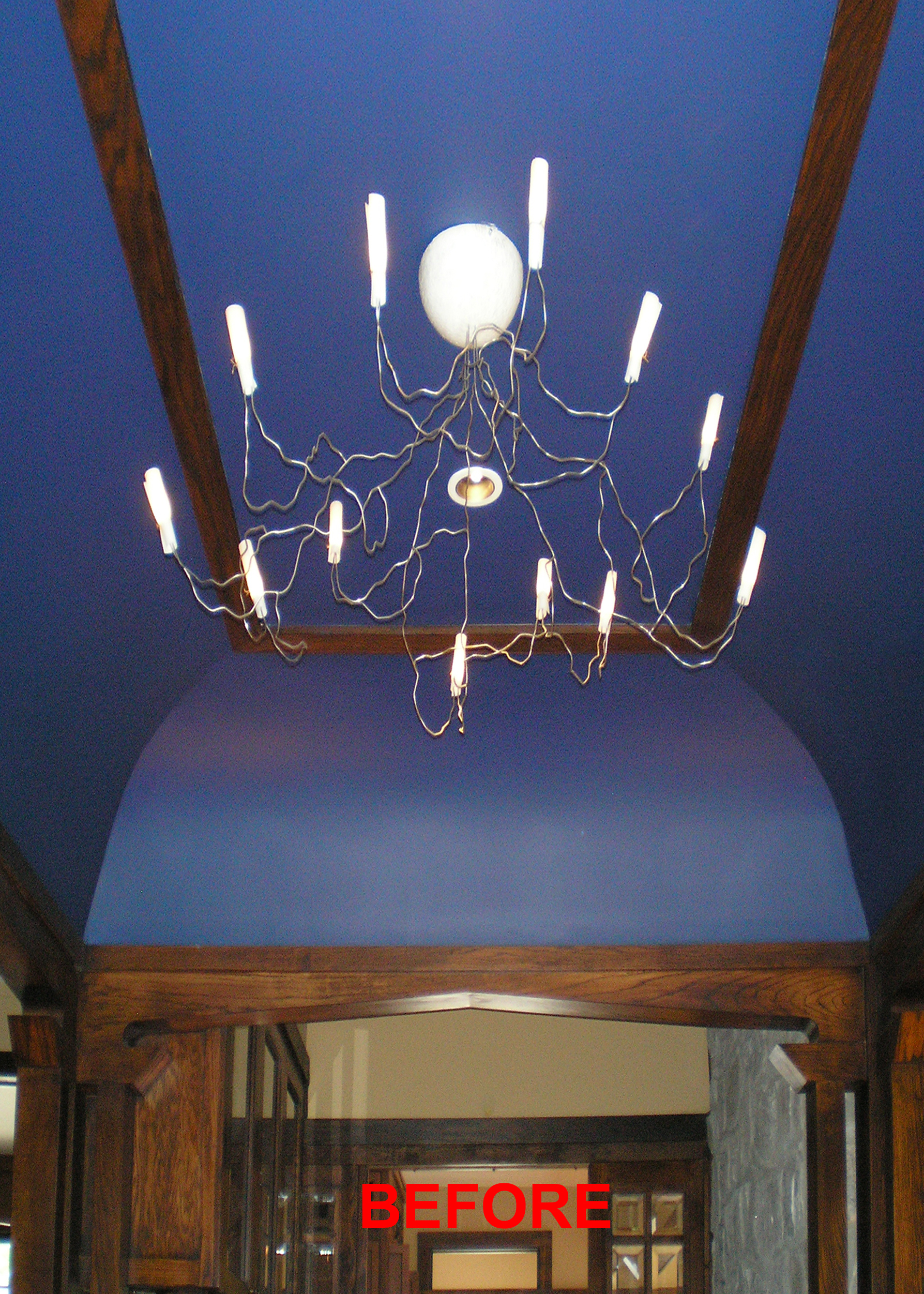 Before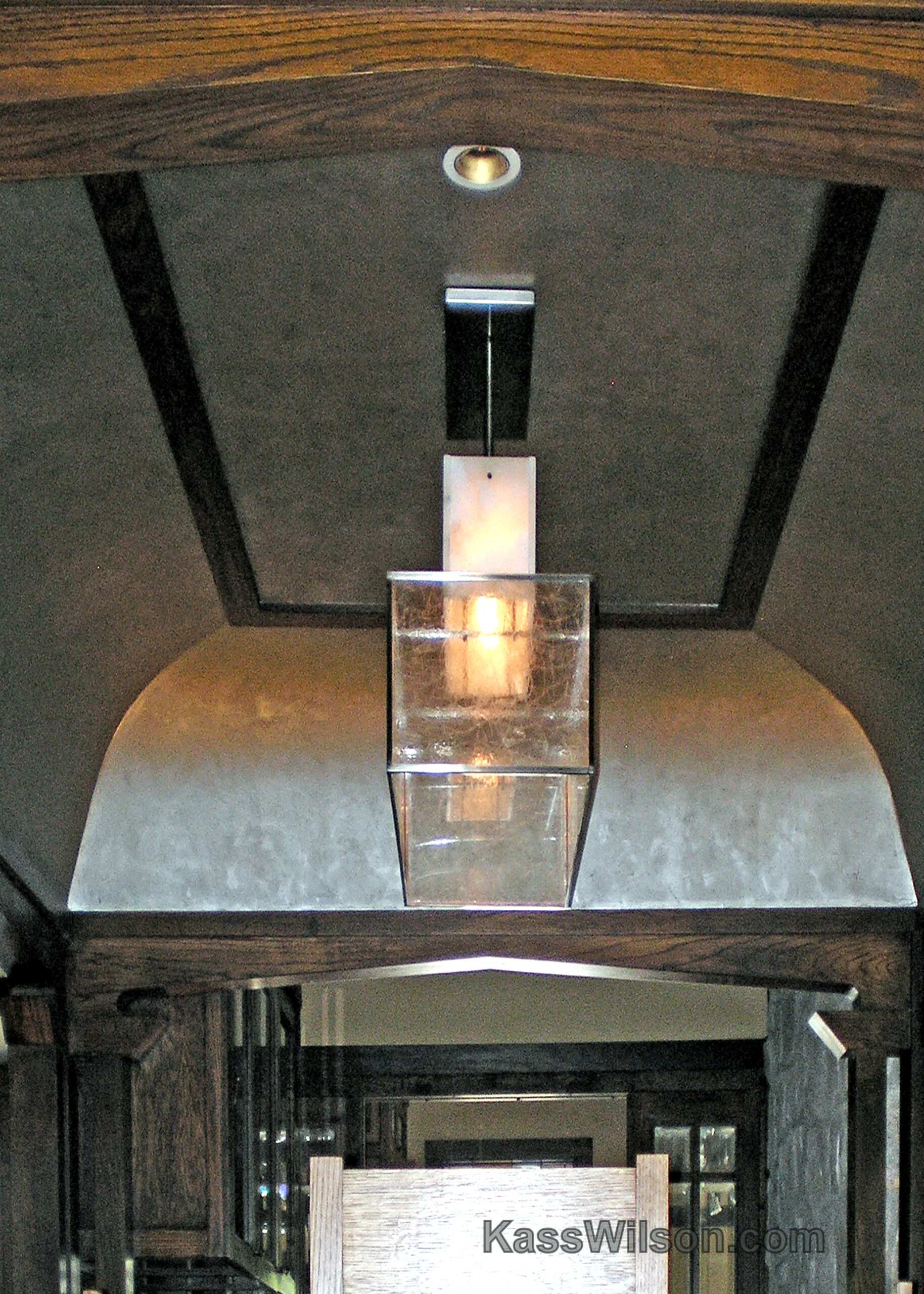 After
The Design Process:
All of the elements were already in place to respect the Arts and Crafts style of this home. Changing the dining room ceiling captured even more features that would be consistent. The color and texture needed to complement the stone wall, emphasize clean lines and celebrate artistic details.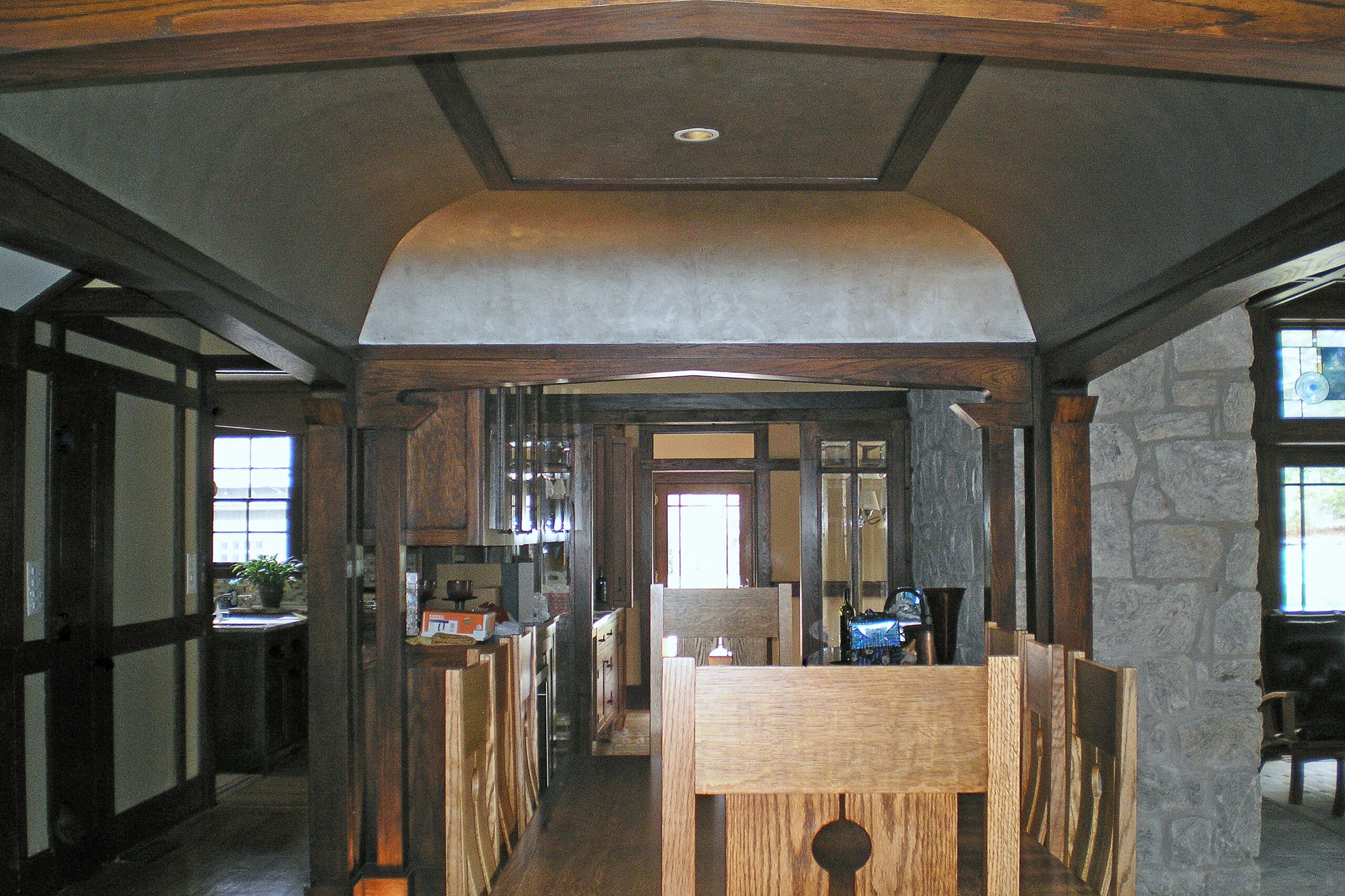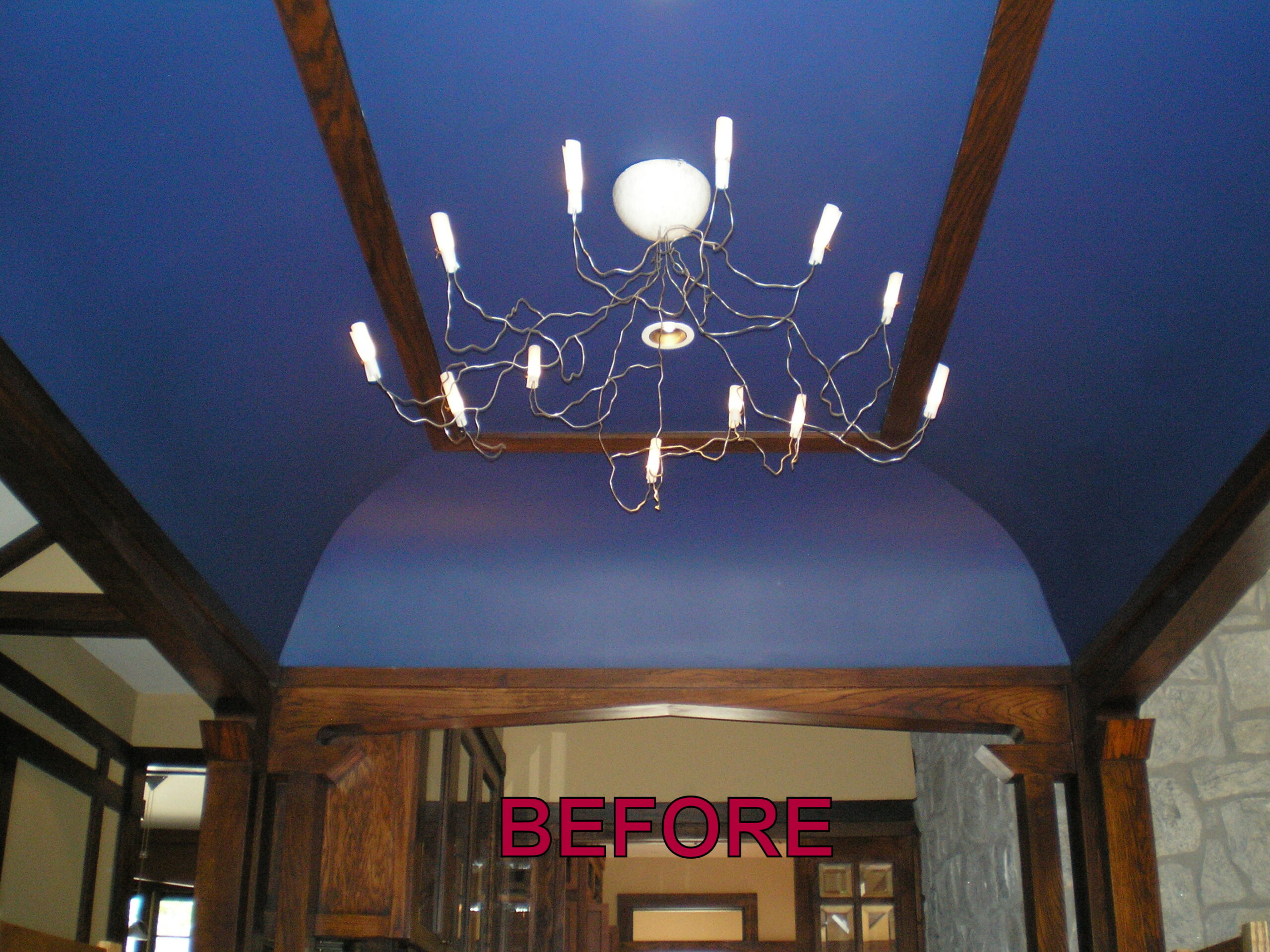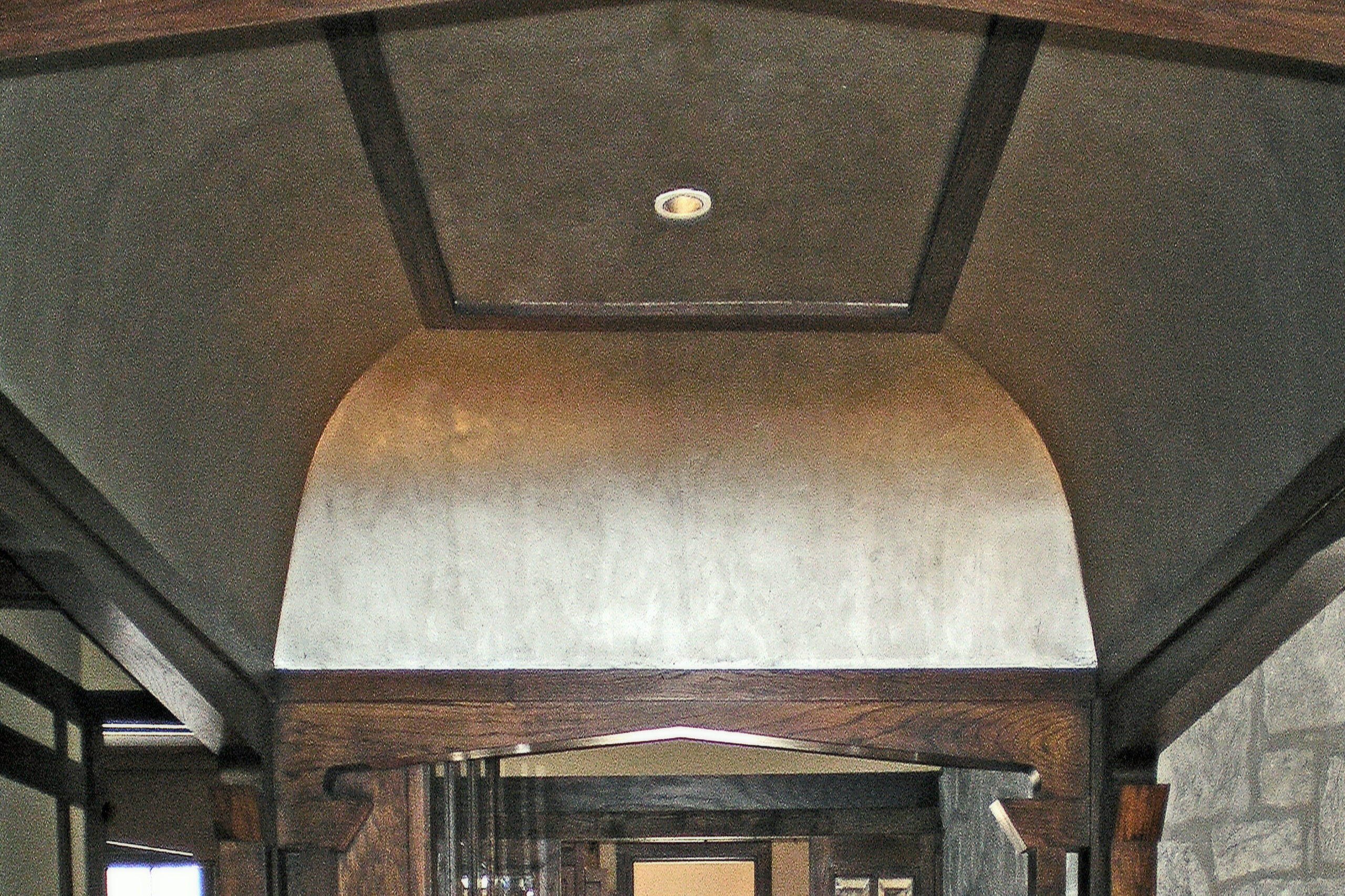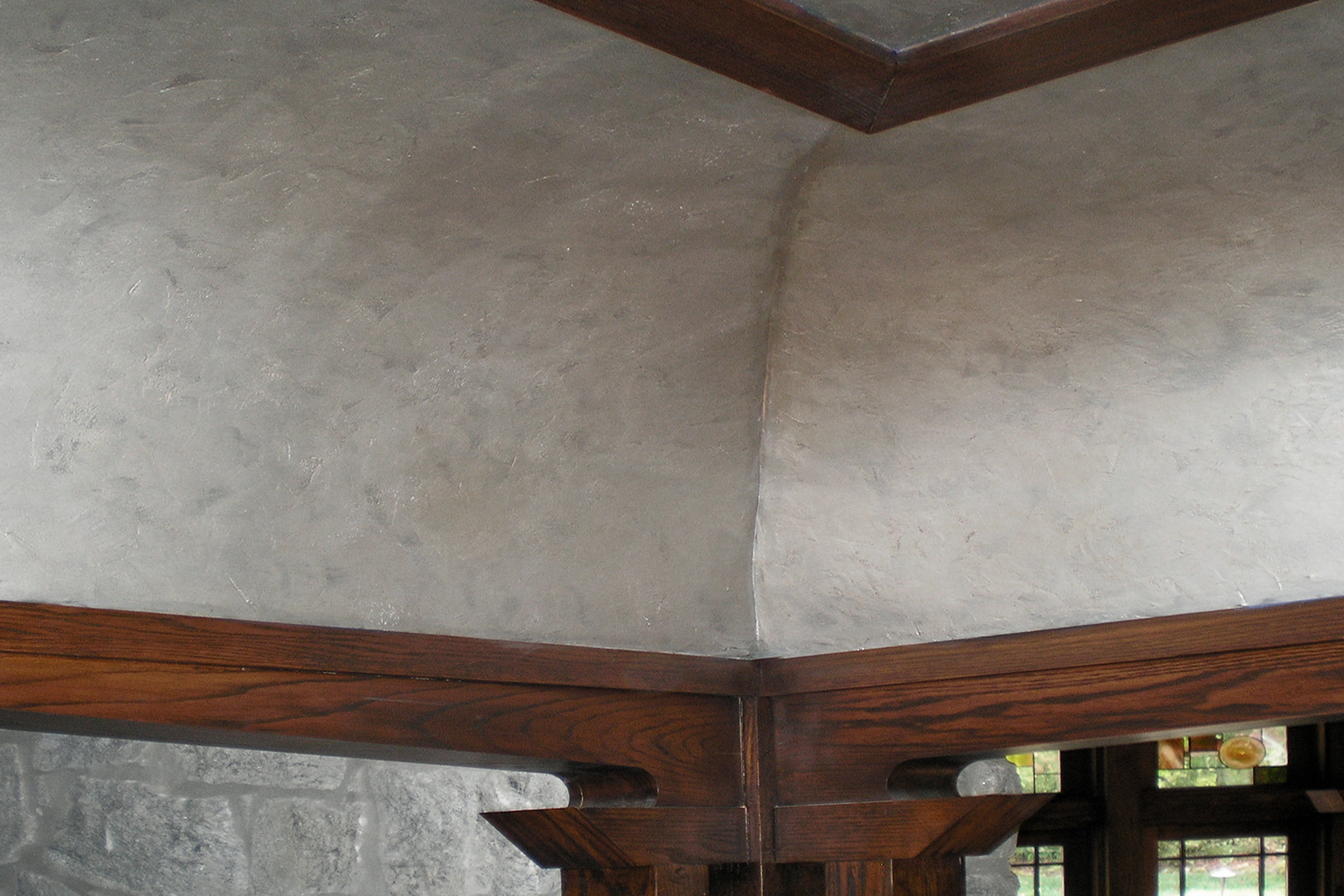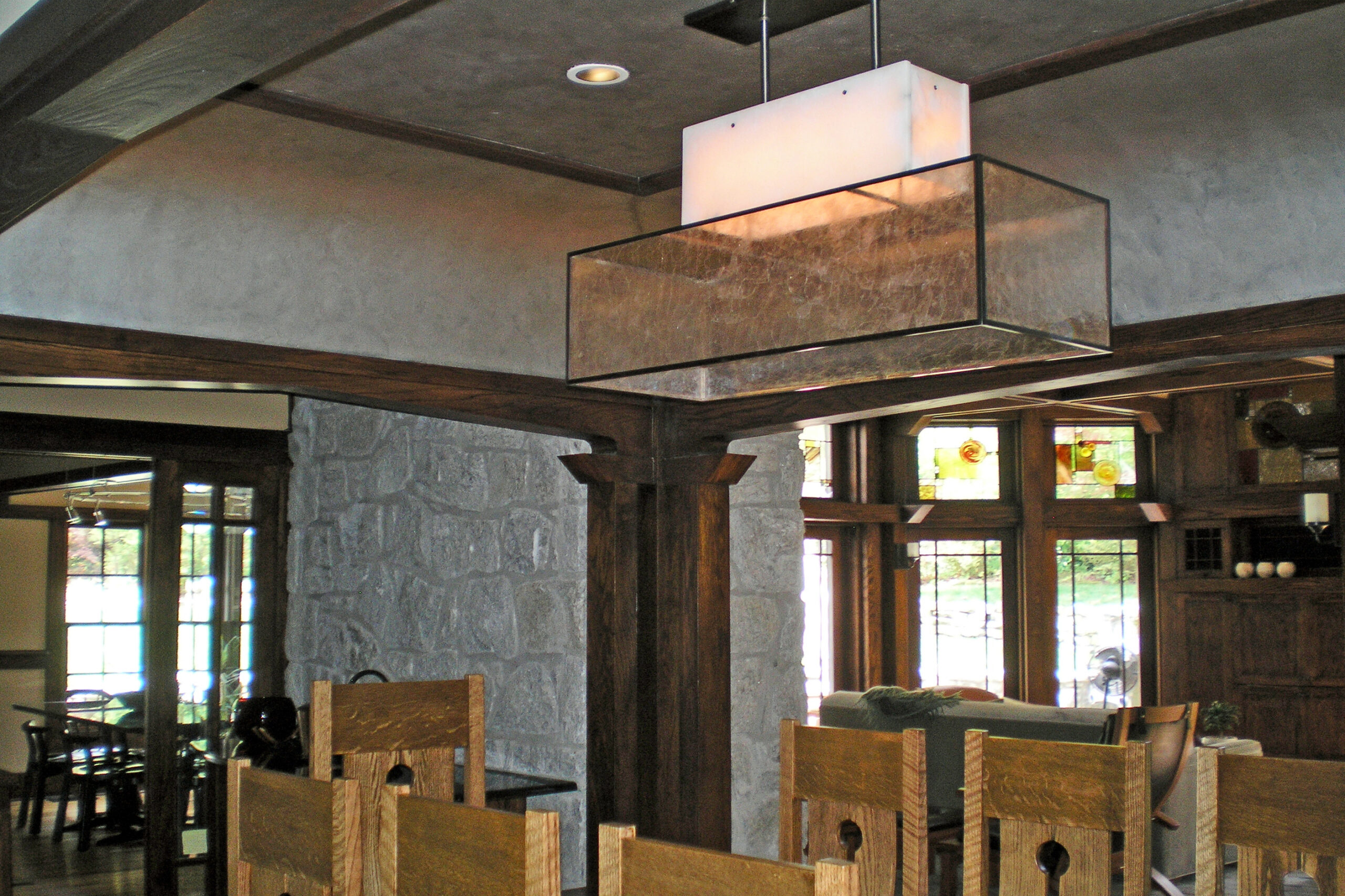 Slide 3 after 1010029ps2pic
Keeping the color values close offers a soft visual contrast between the rock wall and the ceiling. The new twist is the addition of a subtle reflective but dimensional faux finish. It is and elegant metallic during the day. At night, it comes alive as light is allowed to dance across the shimmering surface. This provides a stunning backdrop for the sleek light fixture and allows the dark wood to outline and define the space. The ceiling now provides the simplicity and sophistication needed to respect the intentions of this architectural style. Frank would be proud!
Designer:
Karen Davis
KD Design Studio
678 965 5507