French Bistro...Aged Finishes On Kitchen Cabinets
Color. . . lots of color wakes up this sleepy kitchen as it honors the true French style.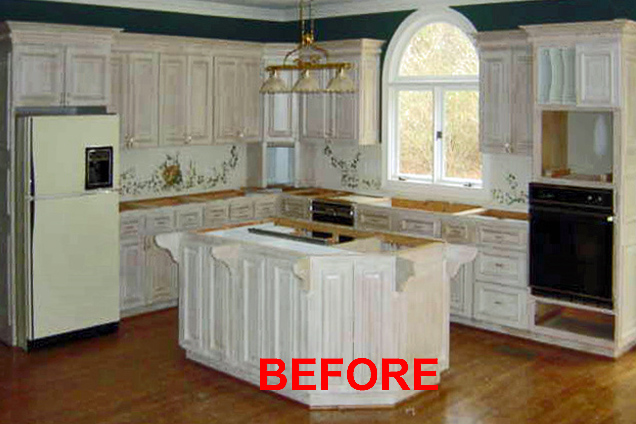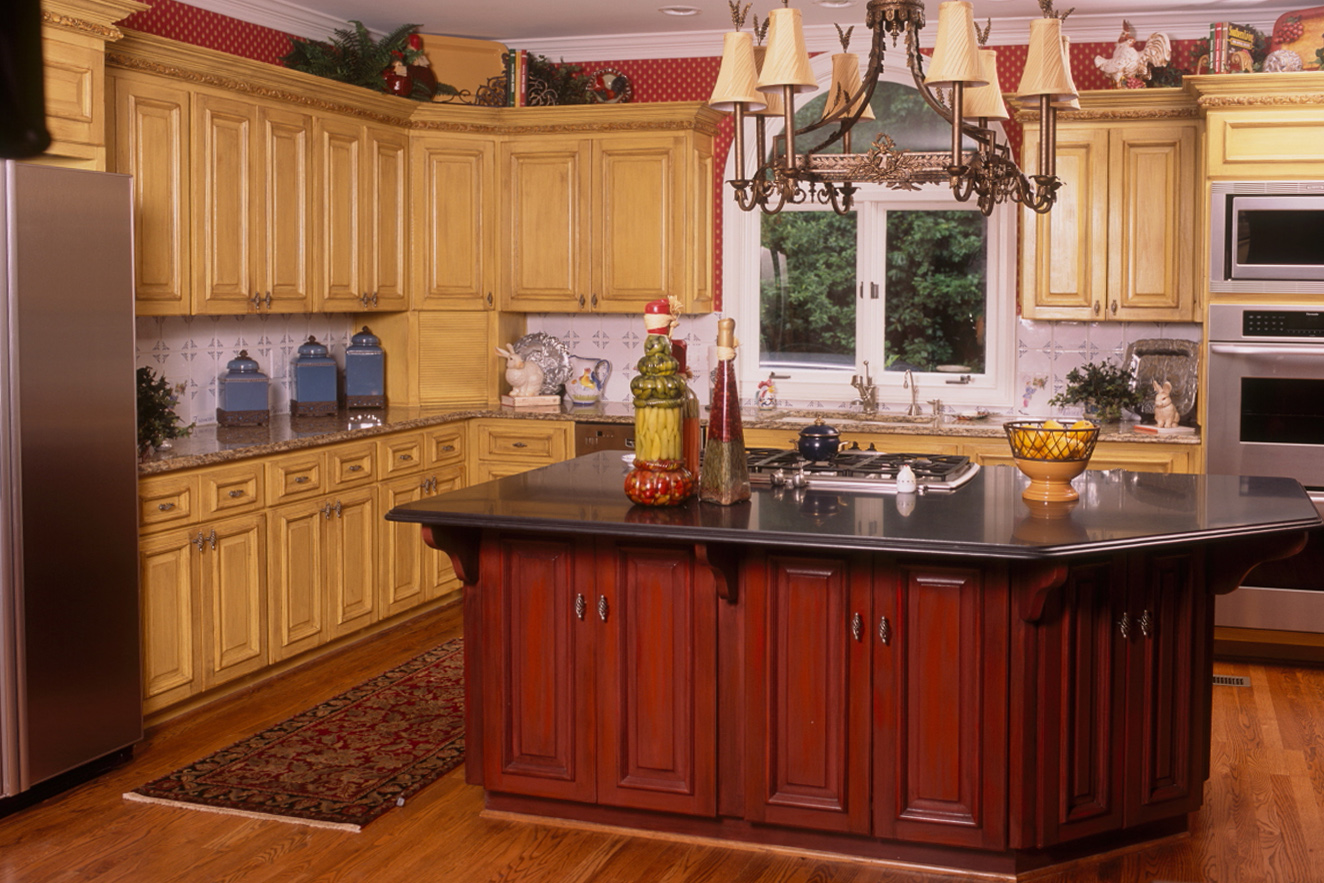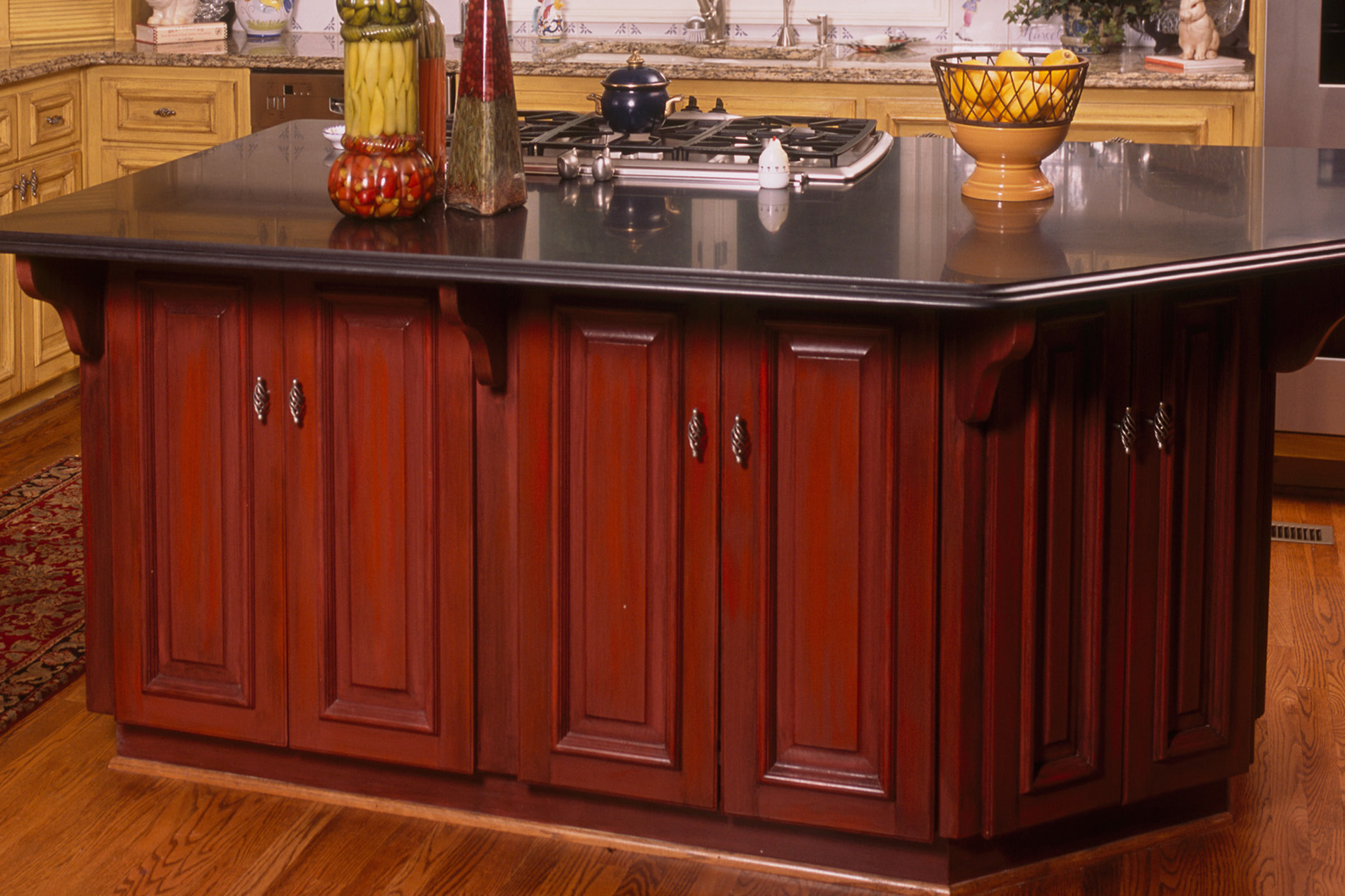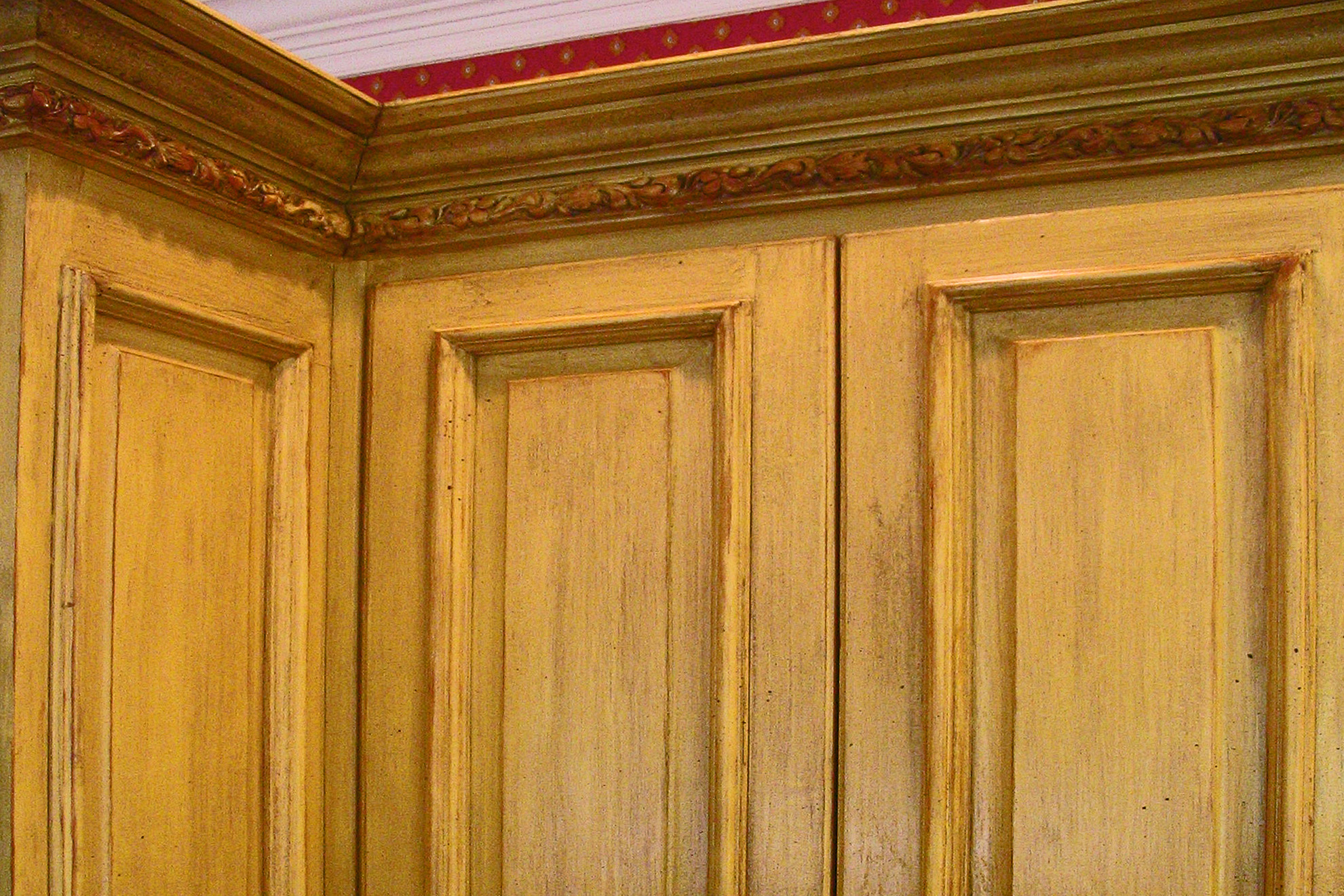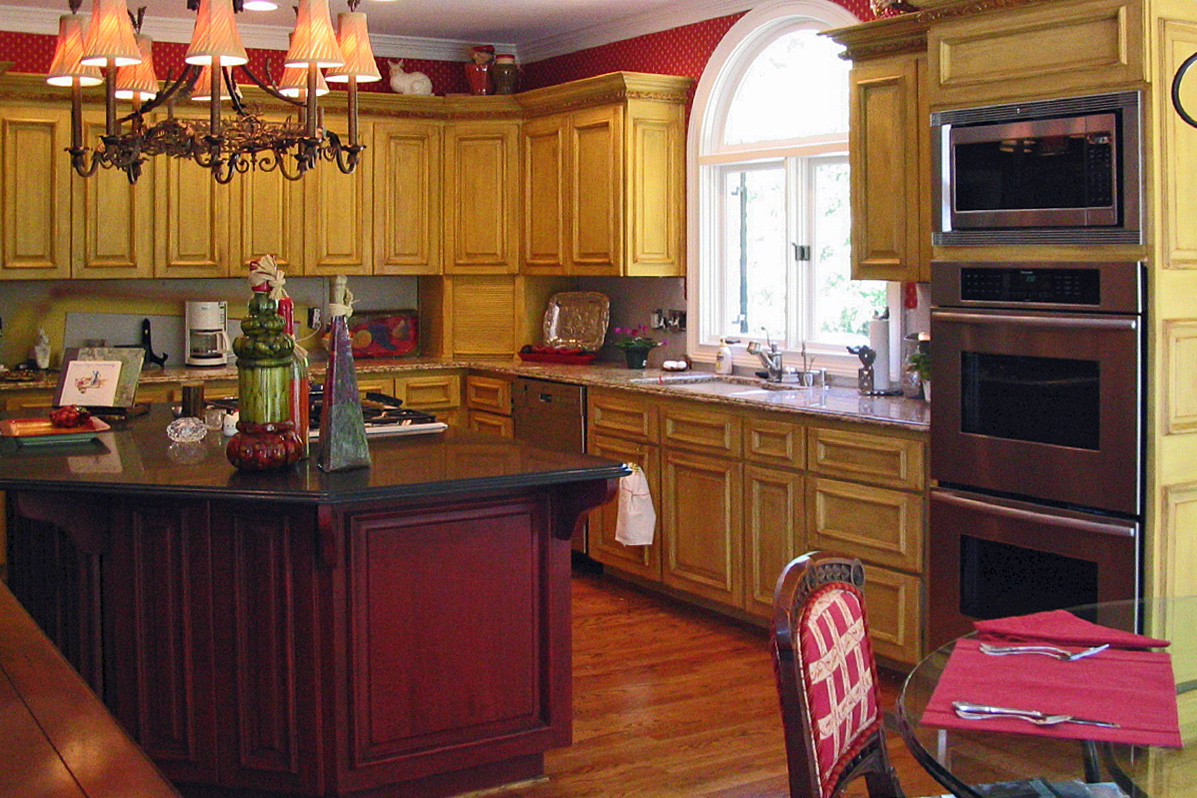 Slide 1 greer kitchenb4ps
Slide 2 kitchen remodel bfe
Slide 3 painted island 025ps
Slide 4 faux finish cabinet fps
Slide 5 refinish of kitchen cabinets 005feps
The original faux finish on the cabinets was intended to represent "antiquing". But against the crisp white of the trim and appliances, this client thought they just looked dirty! Her vision was to remodel this kitchen to create a happy environment for family gatherings.
The surrounding cabinets are now refinished to represent an authentic aged and crackled French style. The island offers a bold splash of deep red to visually "ground" the space.
You cannot help but smile when you enter this kitchen.
Designed by:
Diane Johnson Interiors