Full STEAM Ahead … a 3-dimensional wall mural
STEAM (Science, Technology, Engineering, Arts and Mathematics) is Drew Charter School's map to a successful academic experience for its students.  Within this philosophy, students are taught with an emphasis on the design thinking and creative problem solving. This approach allows students to develop essential skills such as critical thinking, collaboration, communication and creativity.  Visible from the main entrance, they wanted a custom piece of are that would be an artistic representation of this philosophy.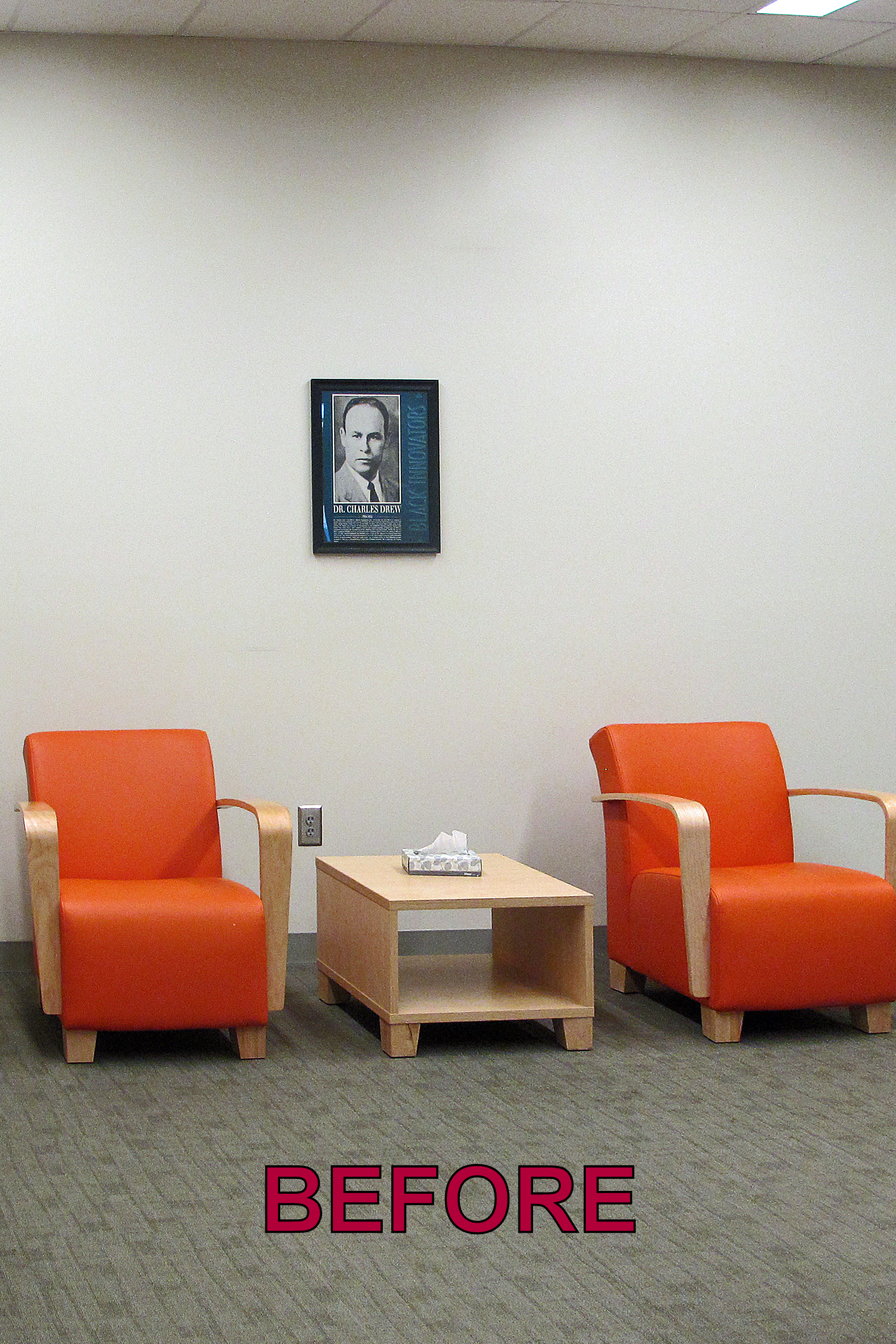 Before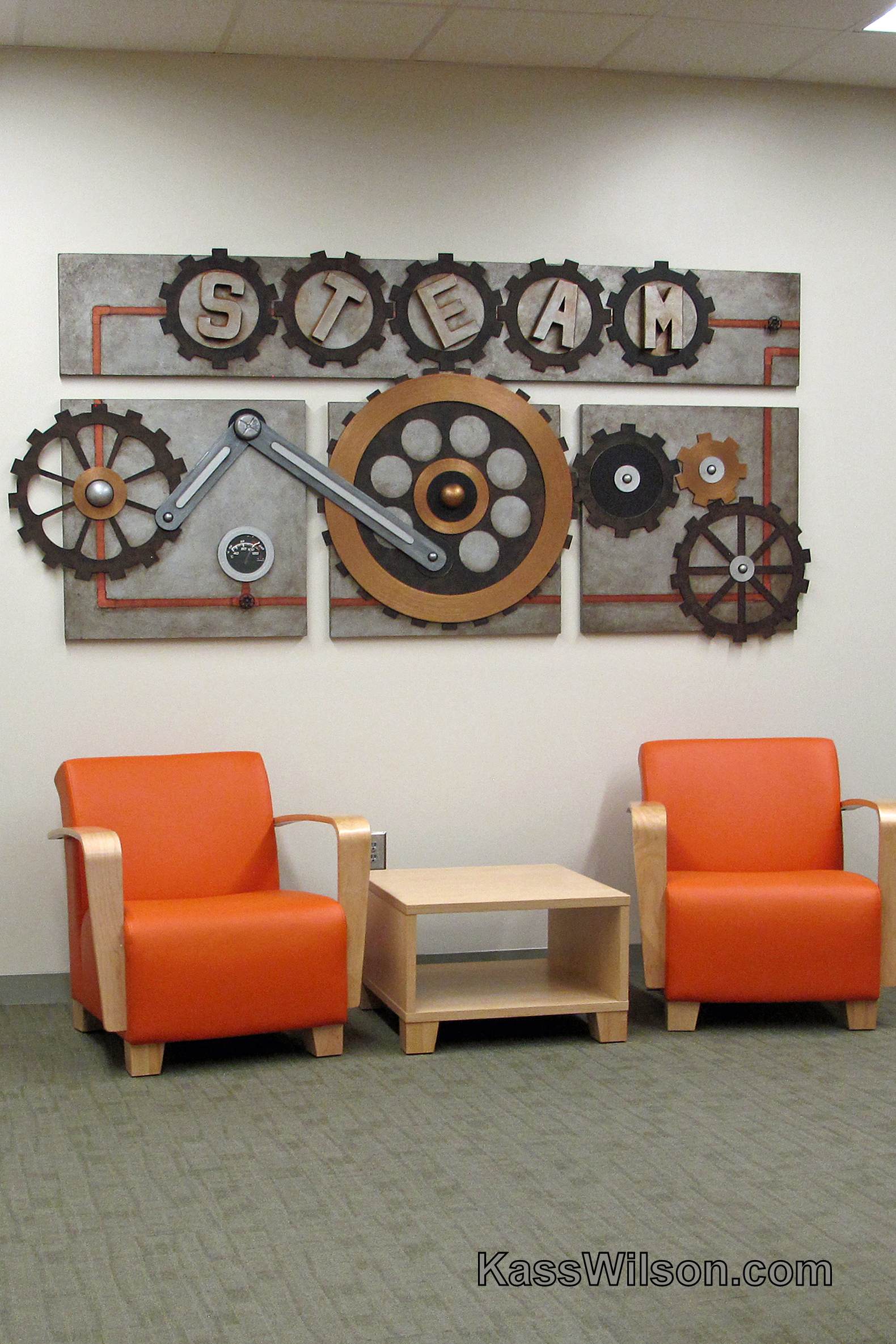 After
The Design Process:
Despite its ornate appearance, the shiny surface of this mirror next to a flat paint lacked depth and warmth leaving this space feeling sterile. The goal was to create an artistic accent wall as an intriguing background you wanted to reach out and touch. Layering different materials on an accent wall creates a more stimulating design. It was the combination of opposites that balanced this look. Light vs dark, cool vs warm, smooth vs dimensional, contemporary vs traditional made the space more interesting and gave more visual weight to the mirror.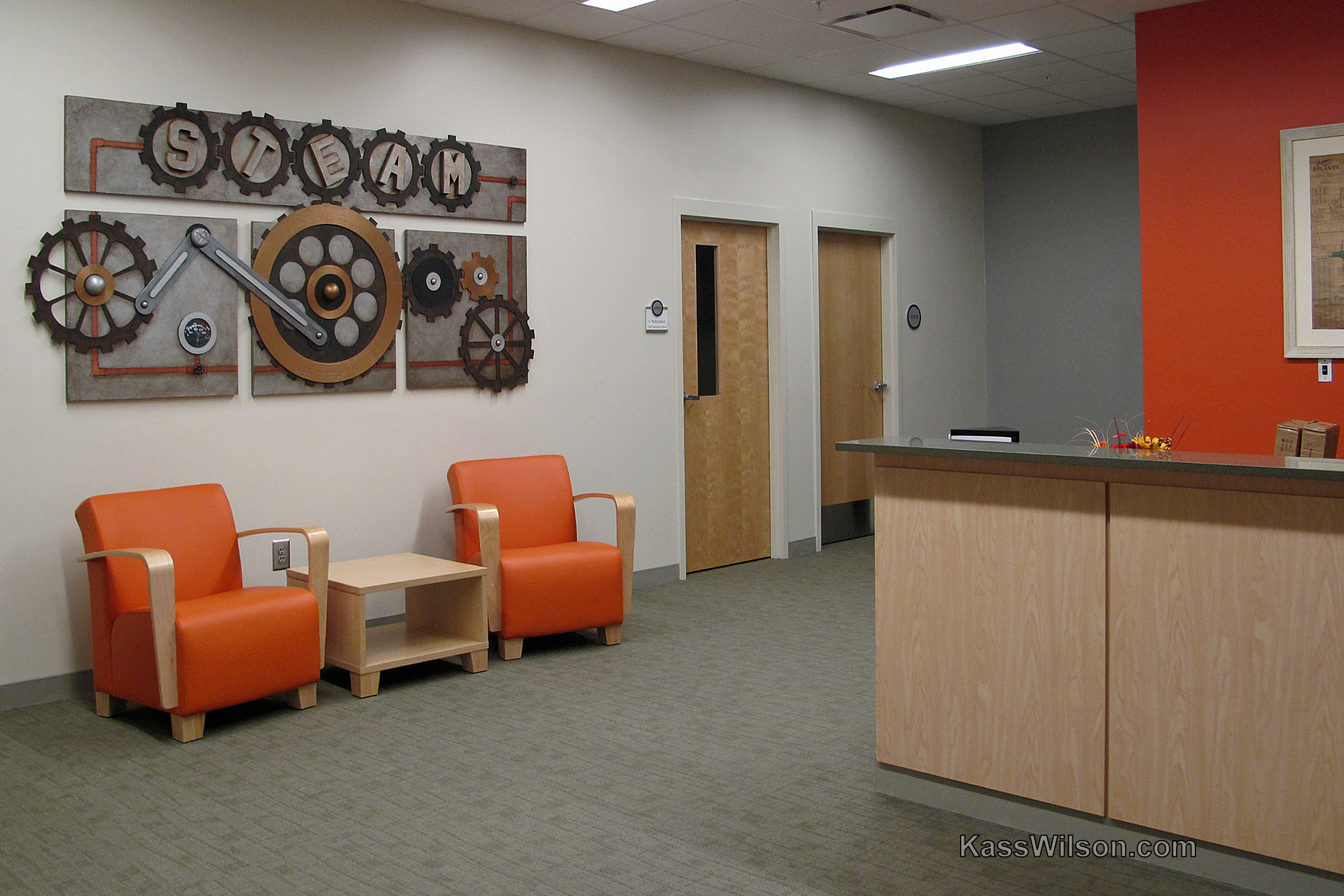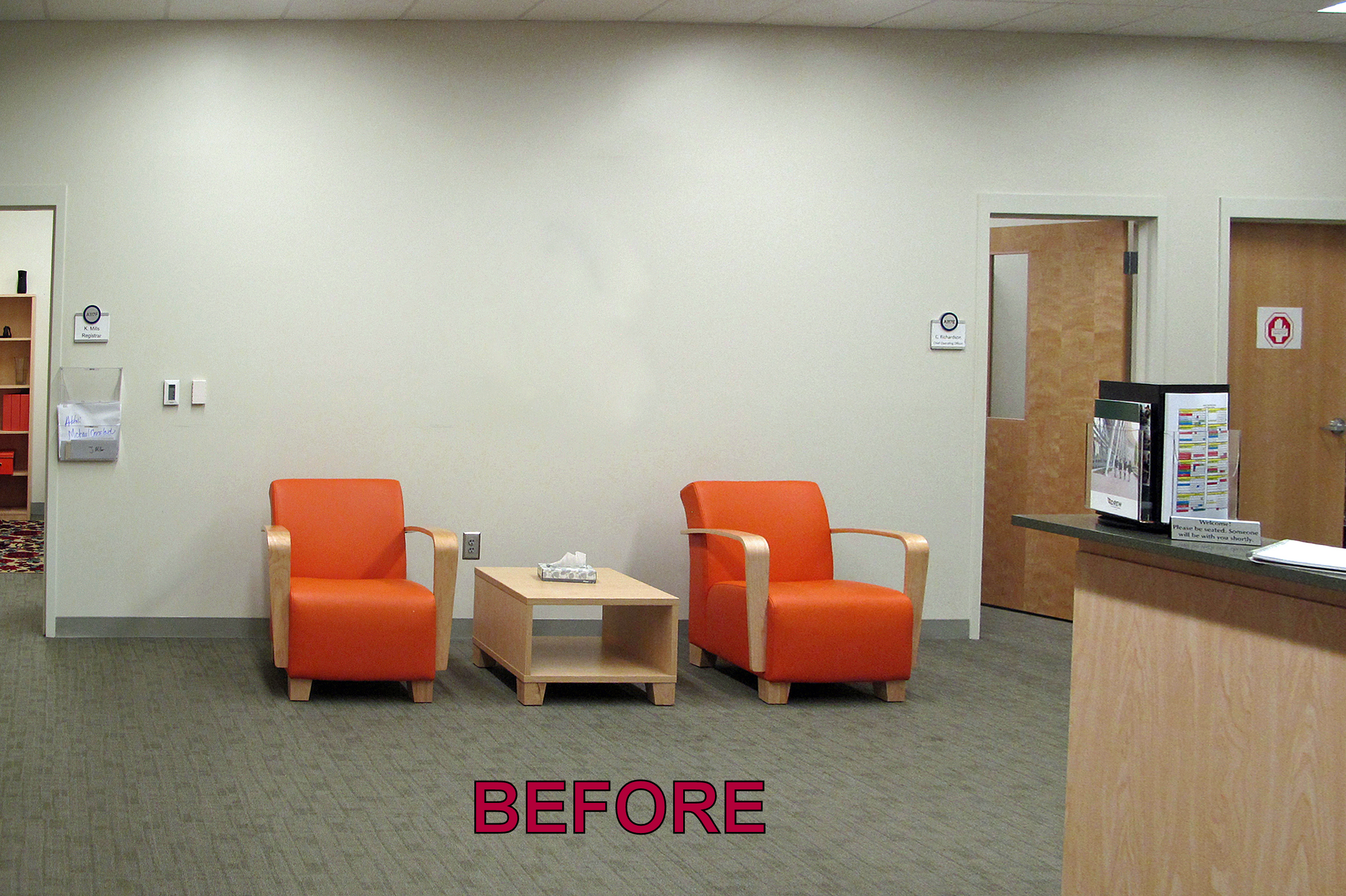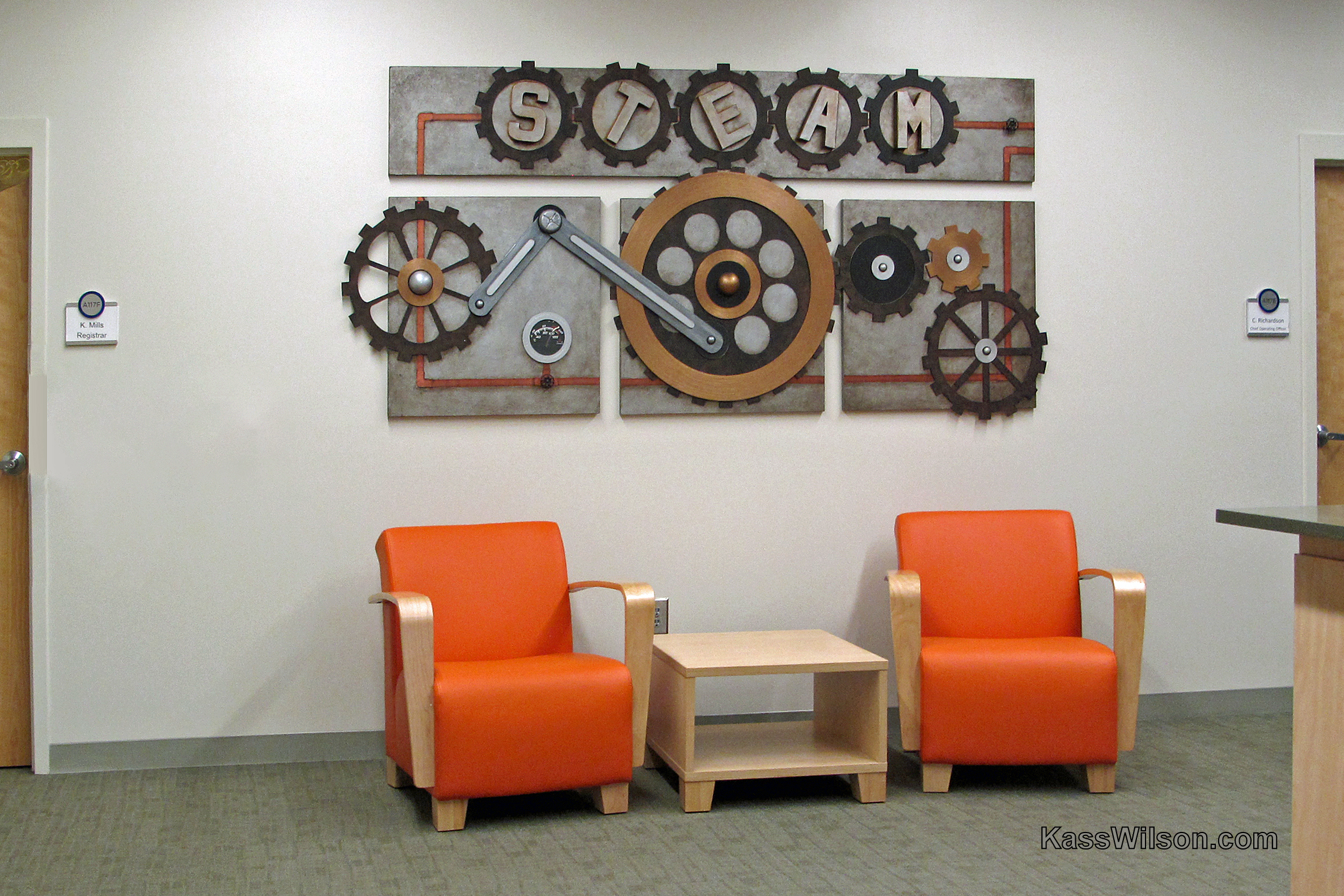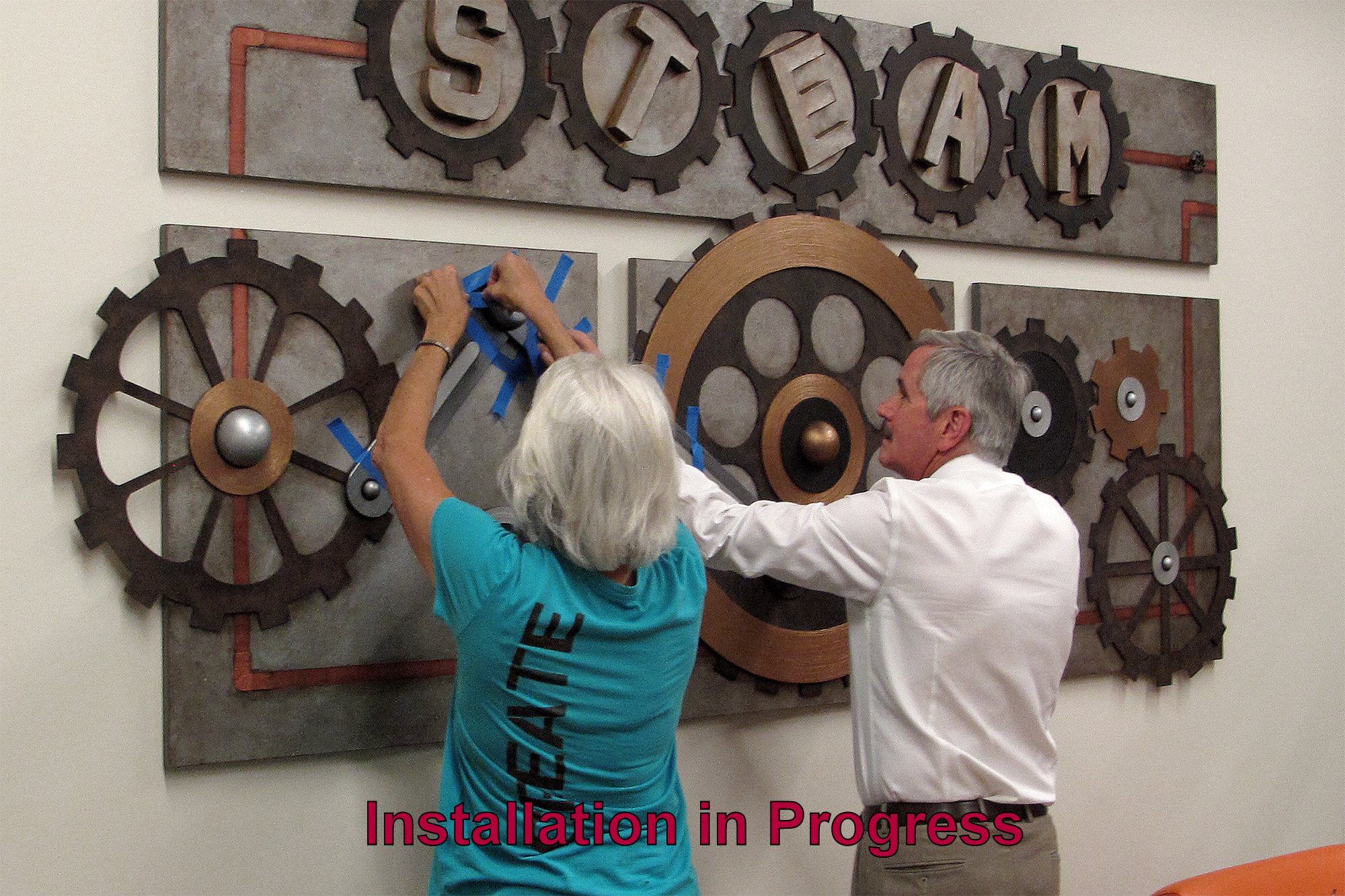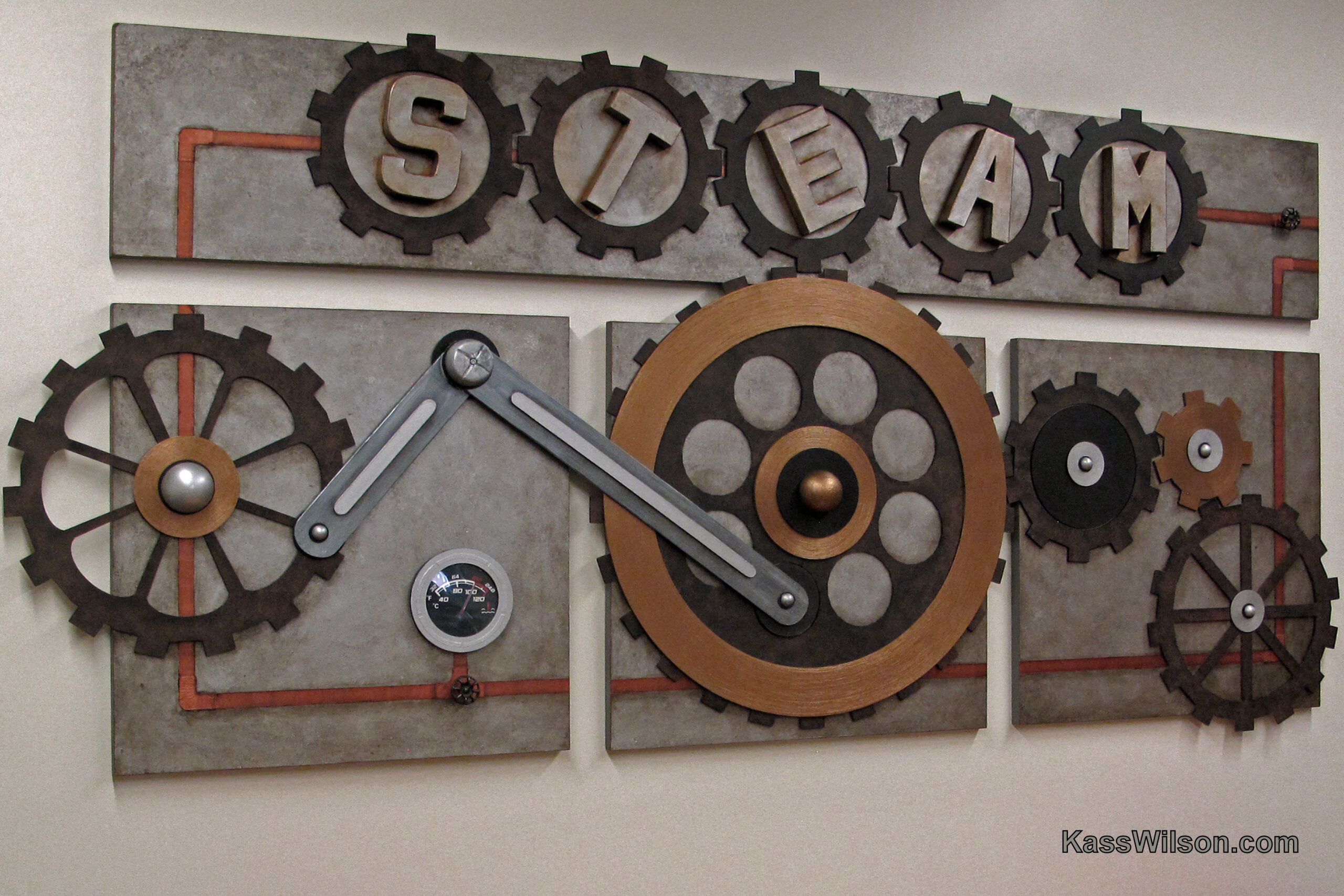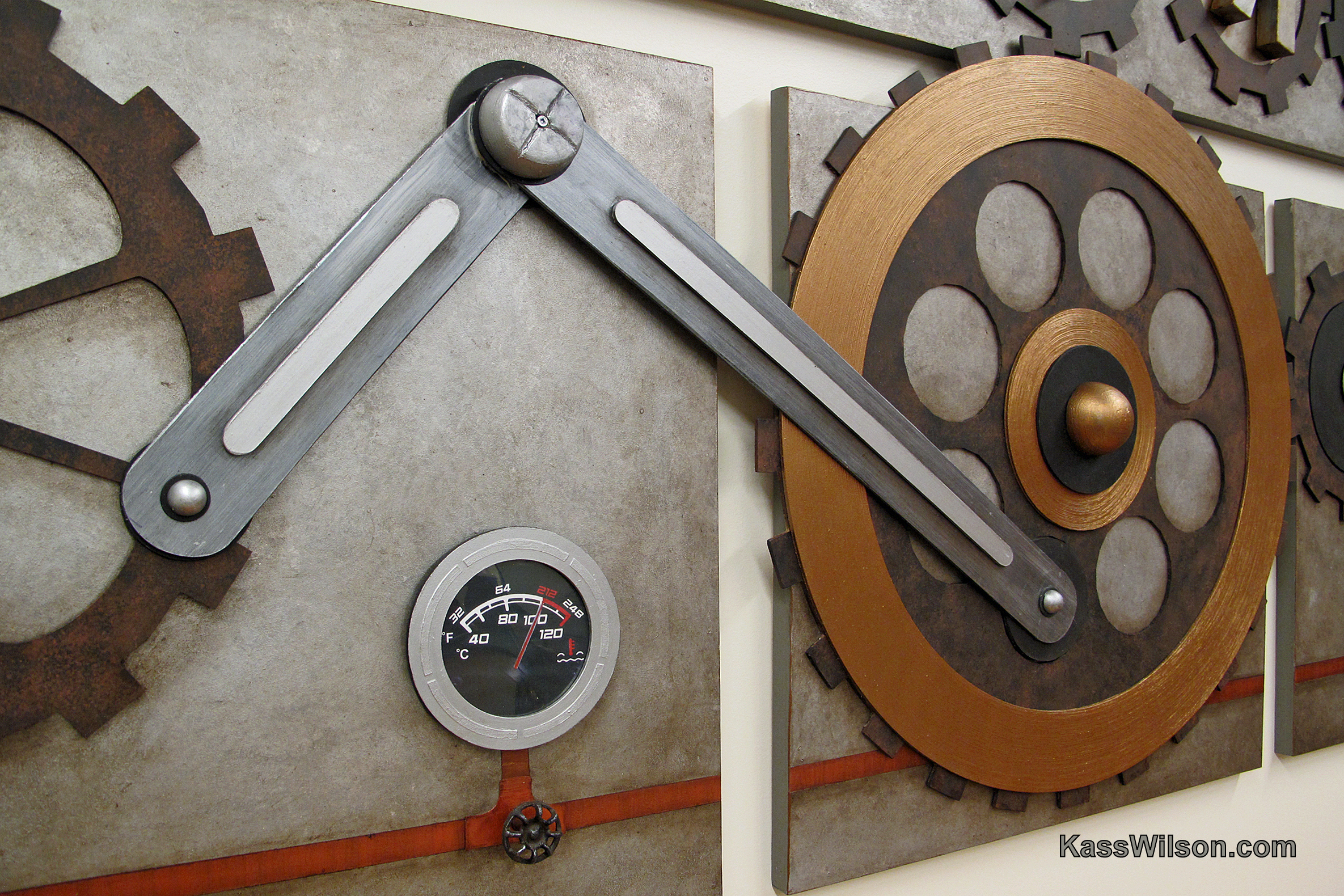 1 Industrial mural IMG_3233pswm
2 Before artwork IMG_2924ps3wm
3 3-dimensional mural IMG_3210pswm
4 In Progress IMG_3197pswm
5 wall mural IMG_3214pswm
6 faux metals IMG_3231pswm
Our brainstorming became a lesson in Science, Technology, Engineering, Art and Math … all working together. Calling on their artistic right brain, members of the faculty contributed both creative and technical ideas for the design. The individual elements received a decorative finish that mimicked different metals.  These were then assembled on site. The team effort led to the successful completion of this wonderful 3-dimensional mural that is displayed proudly in the entrance to the administrative office.