Introductory Offer...Faux Linen On An Accent Wall
This year's show home, sponsored by Atlanta Home magazine, featured the transformation of a 1980s home into an updated treasure. Beginning with white walls throughout, the design team of Grayson Harris Interiors+ Design pushed the envelope of imagination. At the end of a long catwalk overlooking the living area and resort-like backyard, was a vista that begged for special attention. The wall was curved with a sloped ceiling. They wanted to celebrate its form as a stunning architectural feature.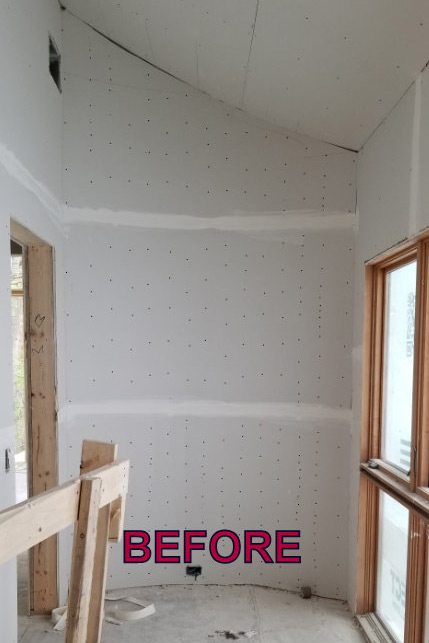 Before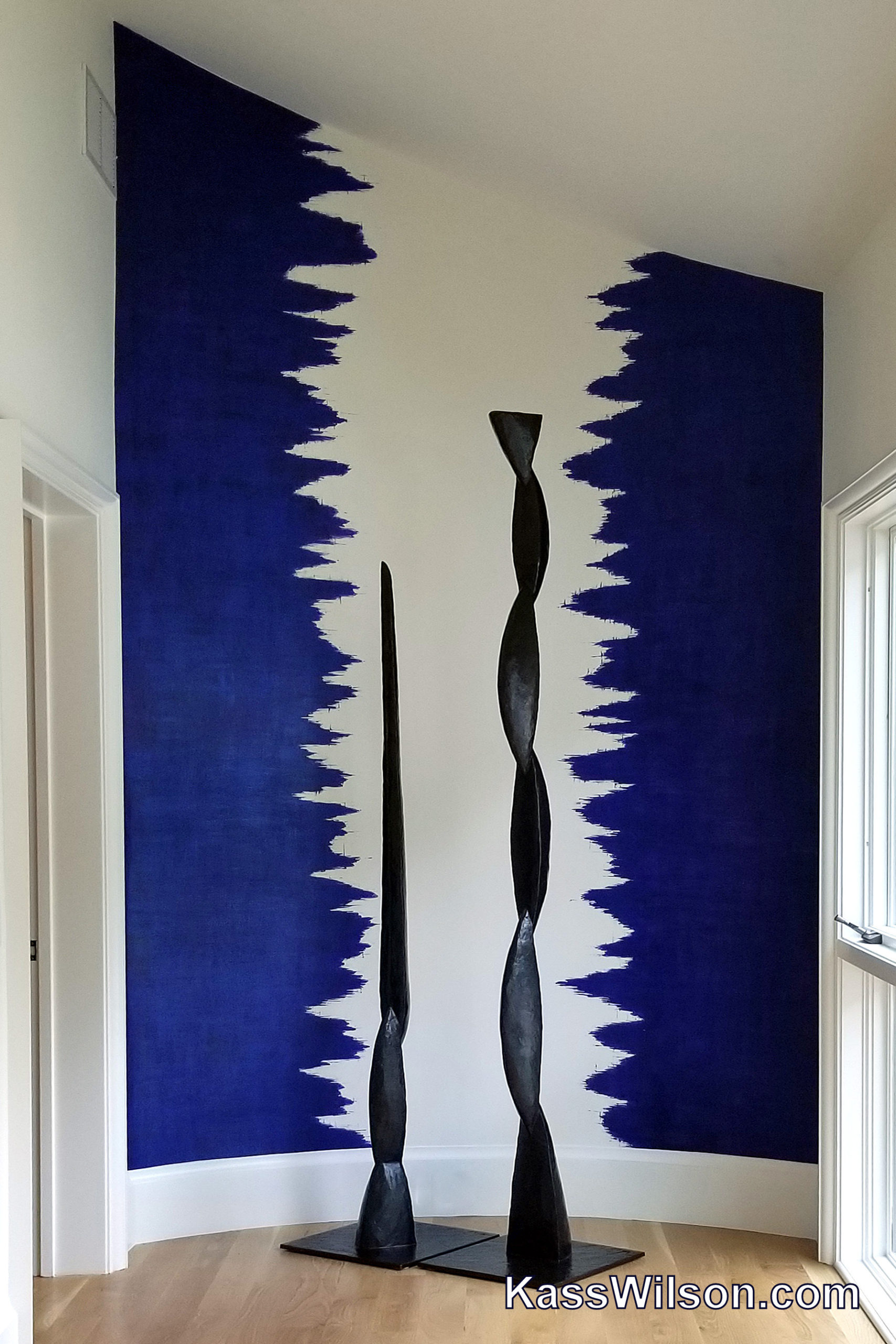 After
The Design Process
Rather than viewing this wall as the END of a walkway, they recognized it as an extension of the master suite. It became an invitation that announced you were about to experience something wonderful. Recognized for their use of unexpected elements, Robert and Andrew explained that their inspiration for this accent wall was the artist Yves Klein who is famous for developing the powerful deep blue hue known as International Klein Blue (IKB).
My concern was that they may be referring to his well known Anthropometries series, where he used nude female models as "brushes!" Fortunately, their vision was to utilize an artistic wall finish to create the appearance of a woven fabric that emphasized the architectural shape of the wall using this well known color with a design that would compliment the Tom Corbin bronze sculptures.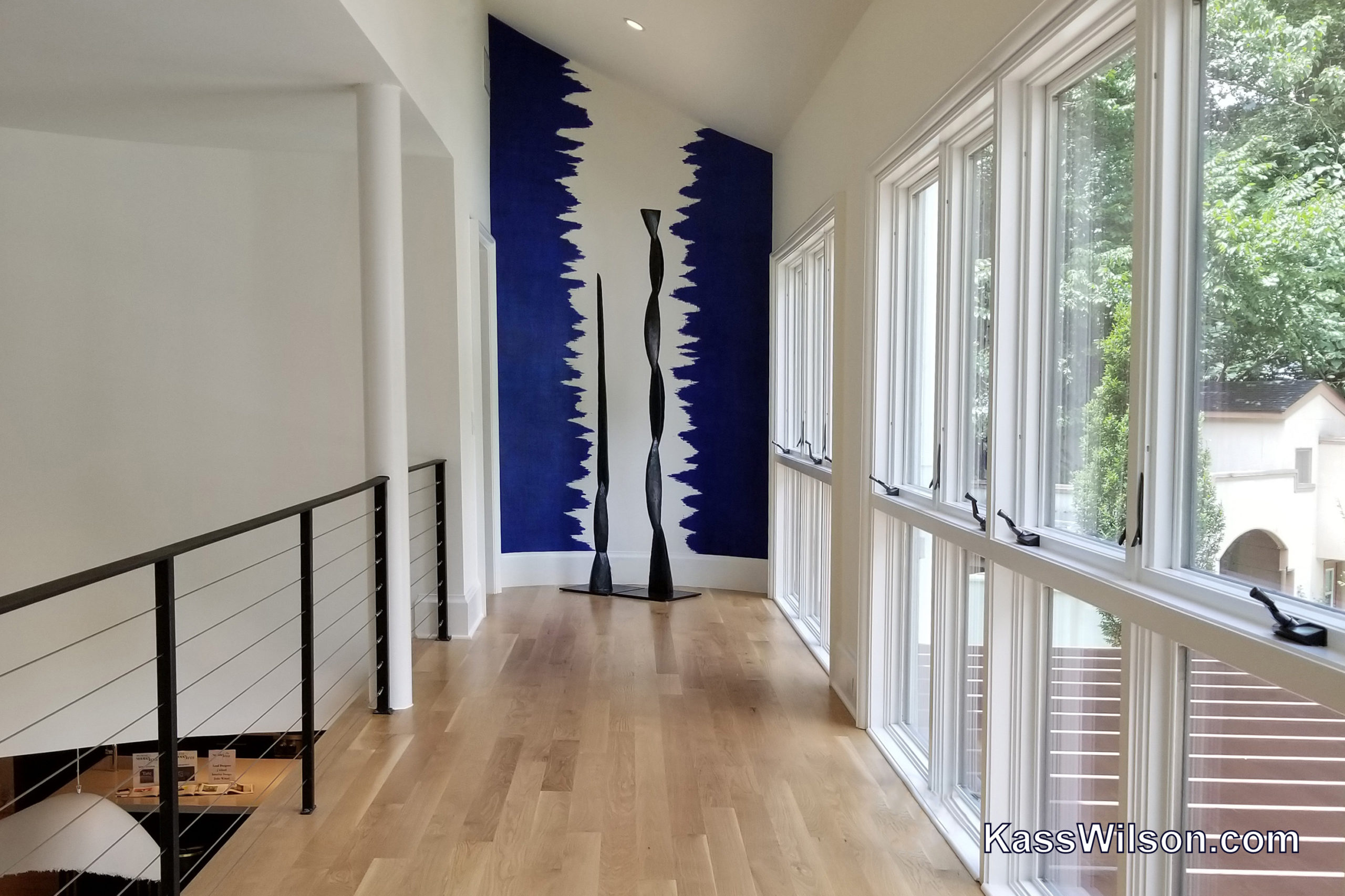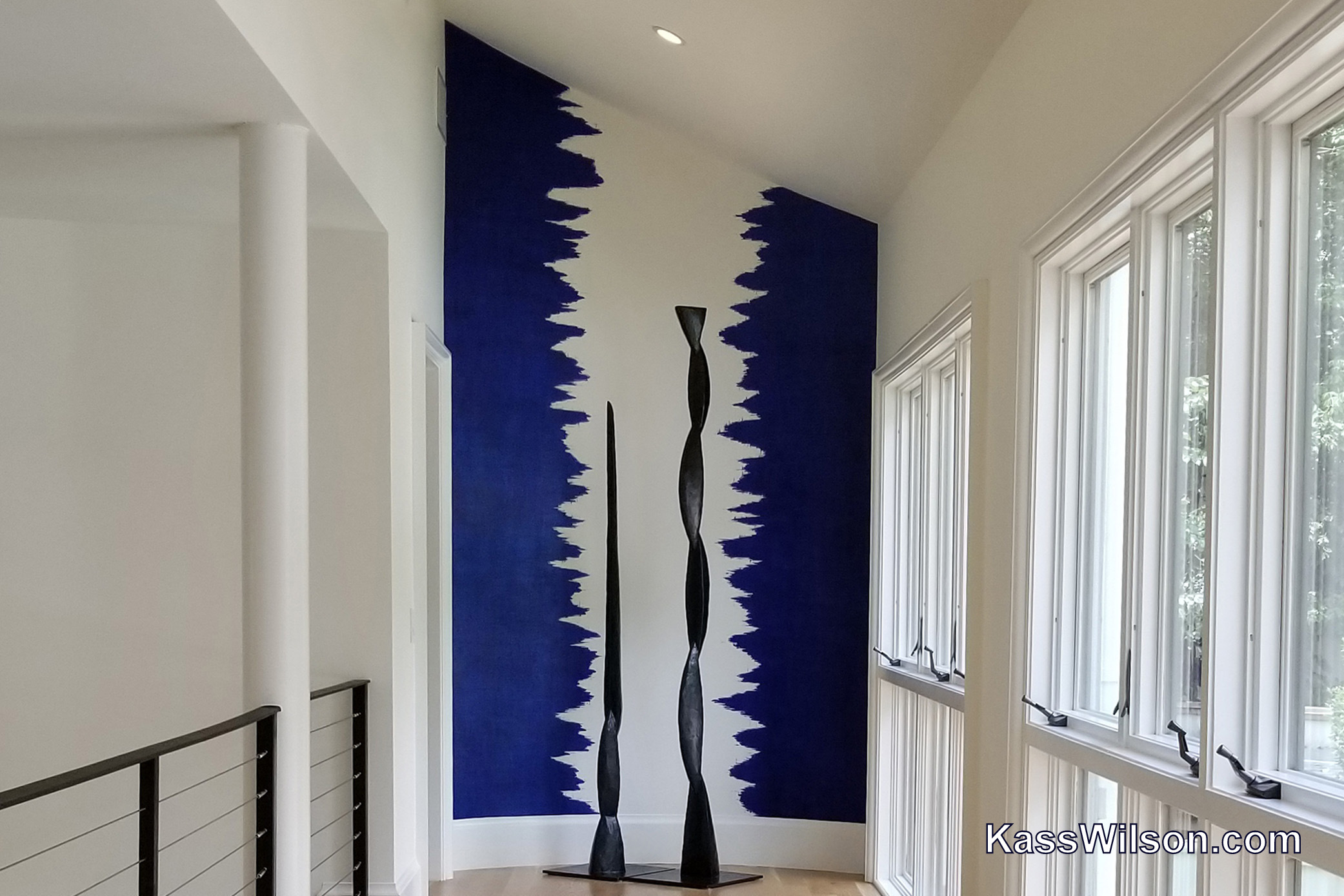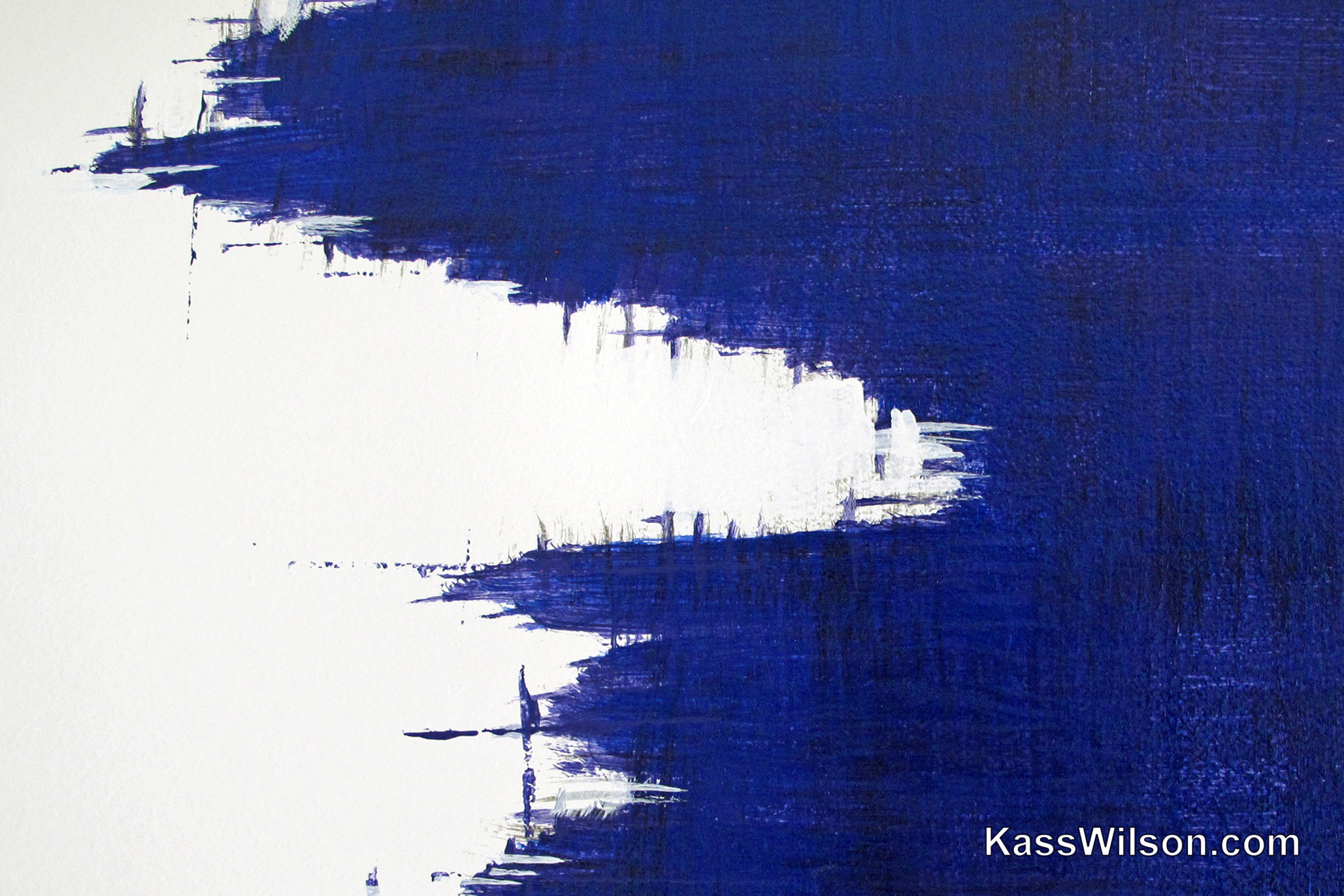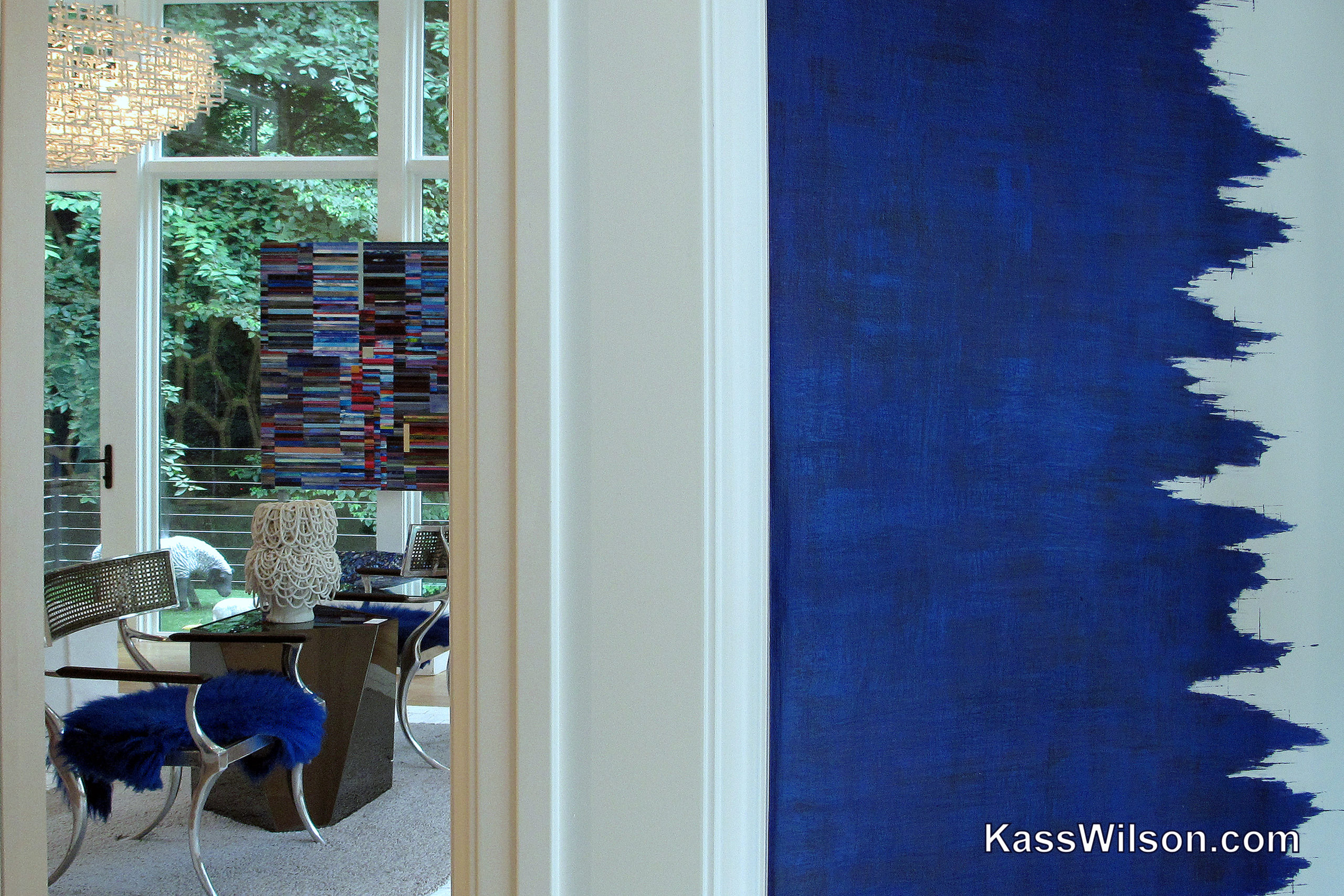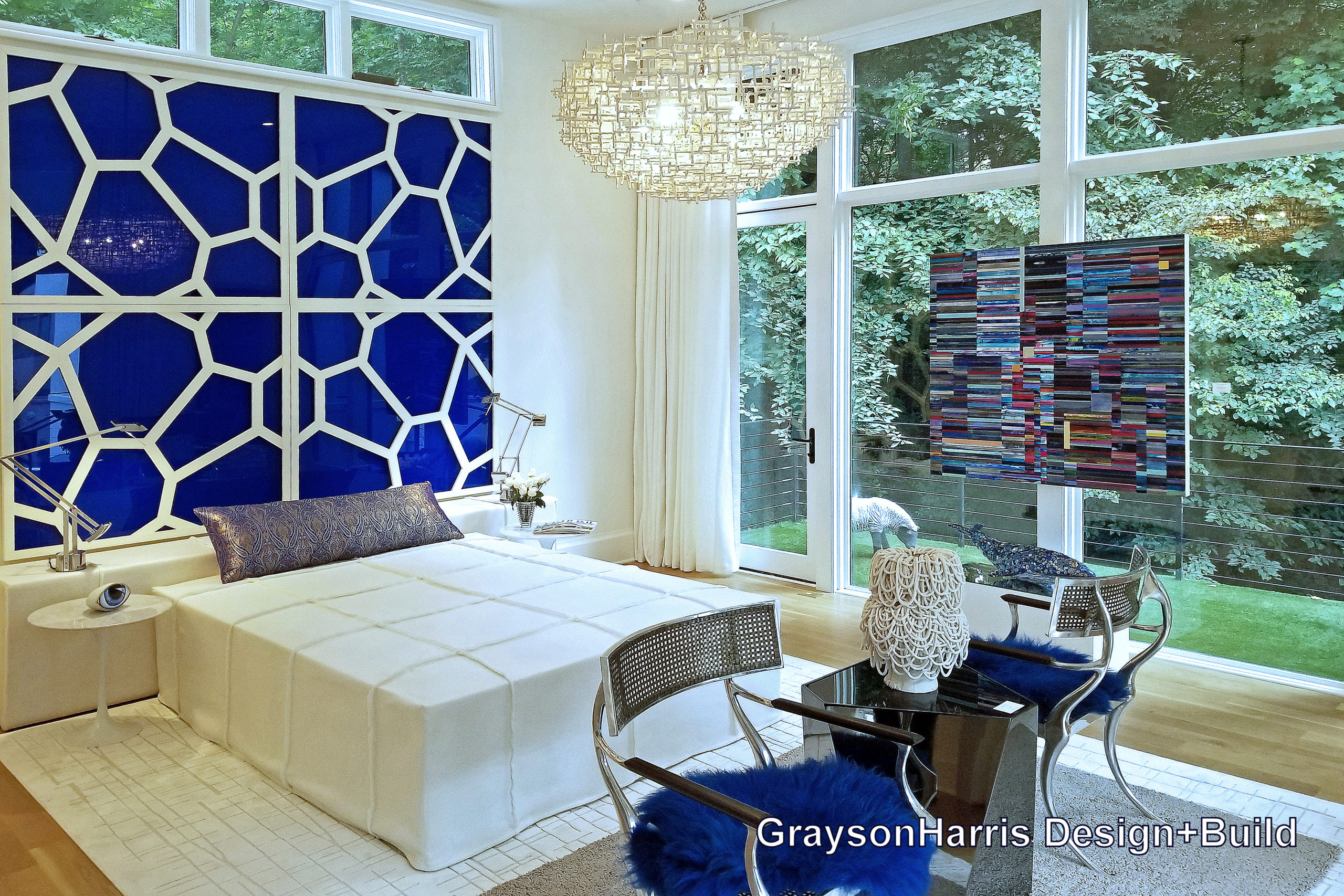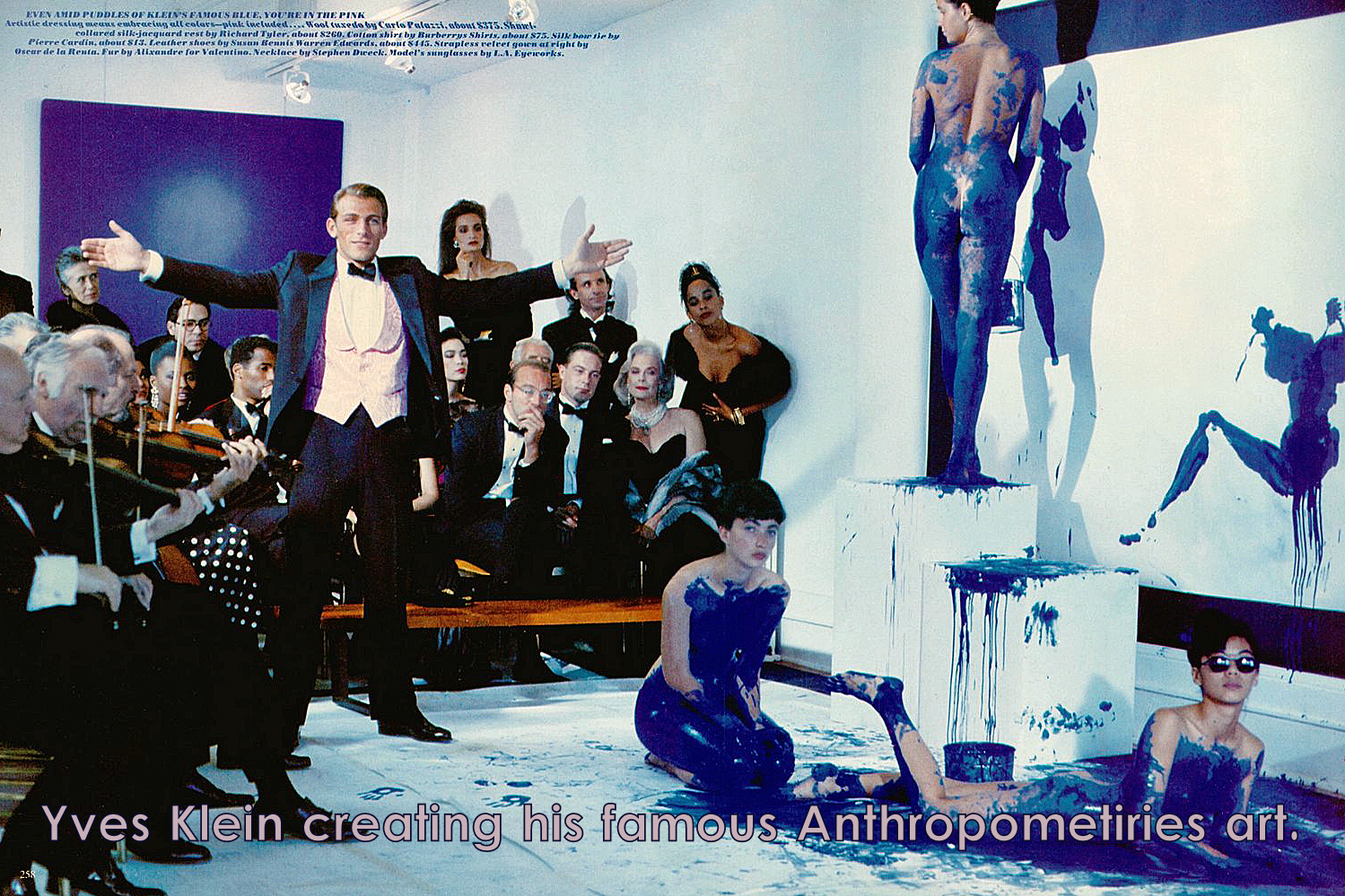 1 Accent wall at end of hallway 20190609_134216ps2wm
2 Hand painted feature wall 20190609_134216ps2wm
3 Edge detail of woven decorative finish IMG_4243pswm
4 Accent wall next to master suite IMG_4238pswm
5 Master suite by Grayson Harris 20190605_192817ps2wm
6 Anthropometiries a3249db8039a27a6a09c160e9fd258721 (1)ps
Achieving the depth and luminescence of IKB required 3 layers of different pigments. The color needed to be consistent with the custom translucent lattice screen over the bed.  The Crosshatch chandelier by Ironies hung prominently in the master.  Its organic texture was the inspiration for the design of the edges in the decorative wall finish.
This stunning hand painted wall finish was visible all the way from the lower level to the full length of the hallway.  It worked as the "introductory offer" to the imaginative design that was yet to be seen in the master bedroom.
Grayson Harris Interiors + Design
http://www.graysonharrisid.com/Home.html
404.633.9600
robert@graysonharrisid.com
andrew@graysonharrisid.com
Architect: Rodolfo Castro
Castro Design Studio
https://castrodesignstudio.com/
404 514 7247
info@castrodesign.net
Builder: Tate Builders & Associates
tatebuildersinc.com
404 843 3030