Gift Wrapped … Metallic Ceiling with Aged Trim
In most cases, a powder room is a small square space in need of some personality. But, in this case, there were many distinguishing architectural details to celebrate. One wall is curved, the ceiling is very high and the trim molding is extremely bold. The objective was to draw your eye to all of THESE beautiful features. Innovative use of faux finishes was the perfect solution. We focused our attention UPWARD.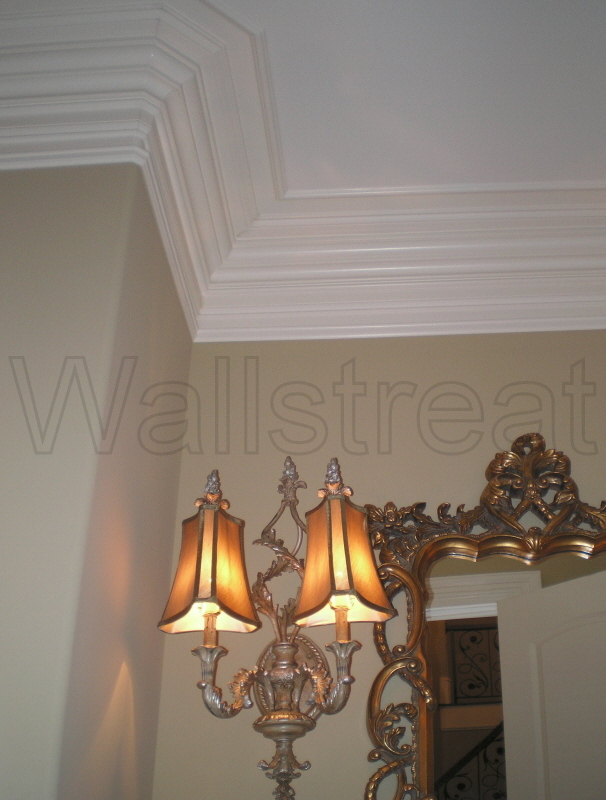 Before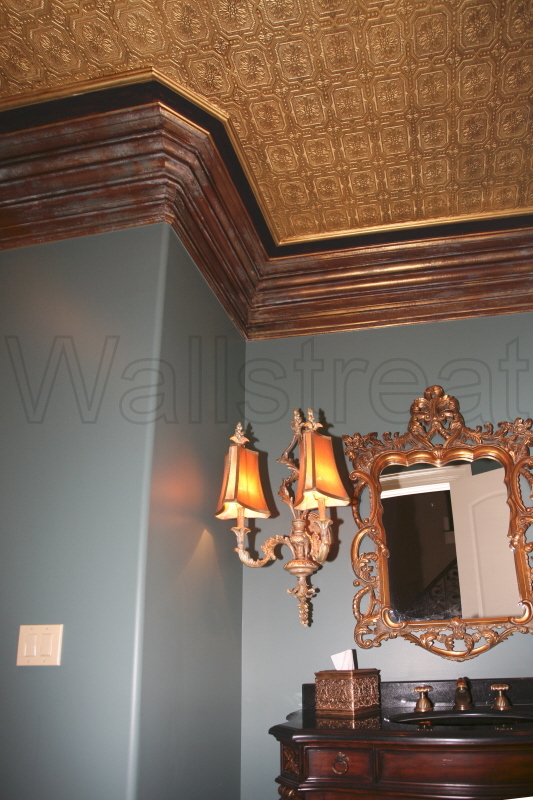 After
The Design Process:
Small spaces with very high ceilings can create a feeling of being at the bottom of a well. Our goal was to visually lower the ceiling by accentuating the details above with multiple faux finish treatments. The rich metallic gold texture is consistent with the mirror and fixtures. The distressed trim molding ties in with the largest piece in the room, the vanity. It was enhanced with a dimensional patina that honors the restful teal wall color.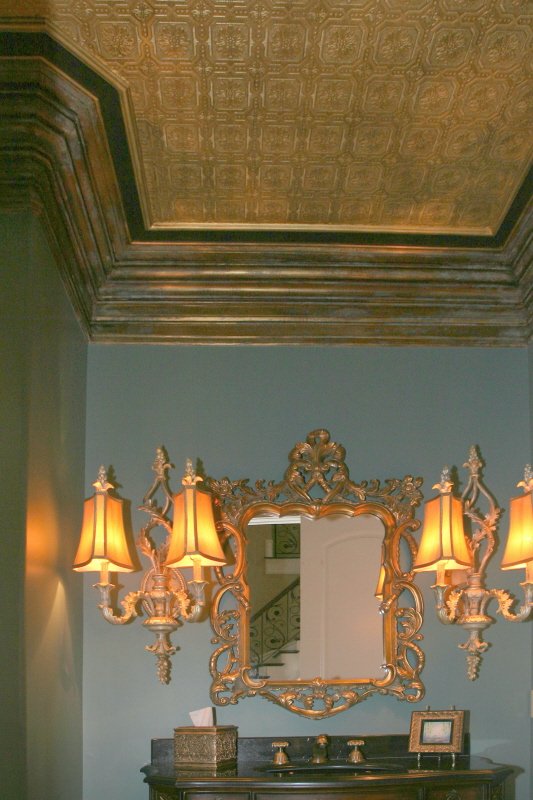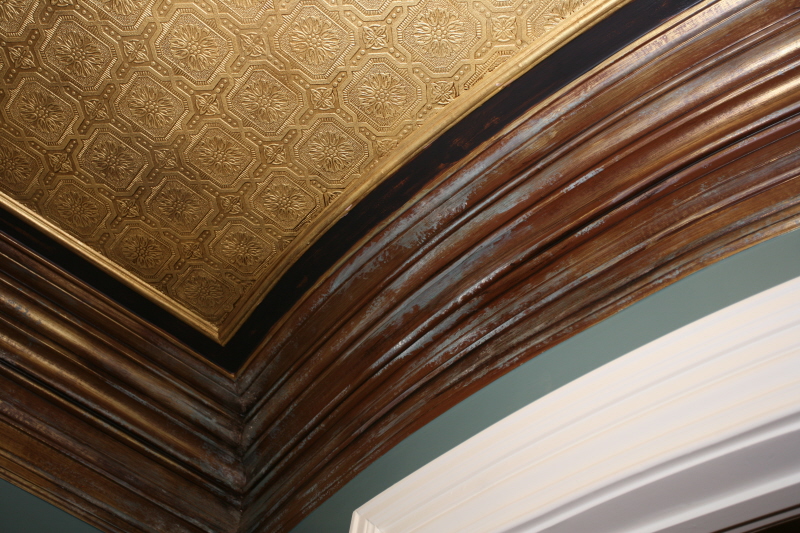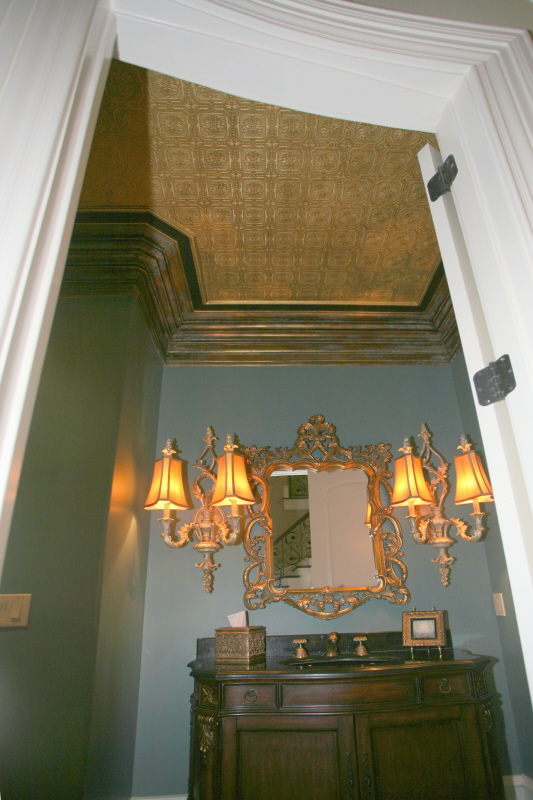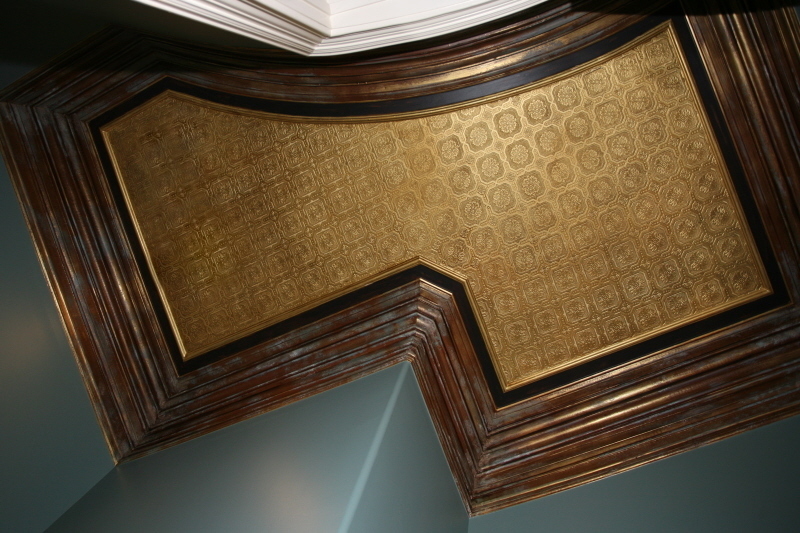 A black line around the edge is a clever way to emphasize the unusual shape of this room. The walls remain a crisp clean palate … the perfect backdrop for elegant artwork and accessories.
Experiencing this room is candy for the eye from every vantage point. As a special space for guests, this powder room is like offering a beautifully wrapped present with a thoughtful but unexpected gift inside.
Designed by:
Kandrac and Kole Interior Designs Inc.
www.kandrc-kole.com