Great Escape...Embedded Bronze Design On Walls
Inspired by Grecian architecture, this master bathroom remodel is adorned with graceful curves. The client described that her goal was to feel as if she walked into an elegant spa ready to be pampered with luxury.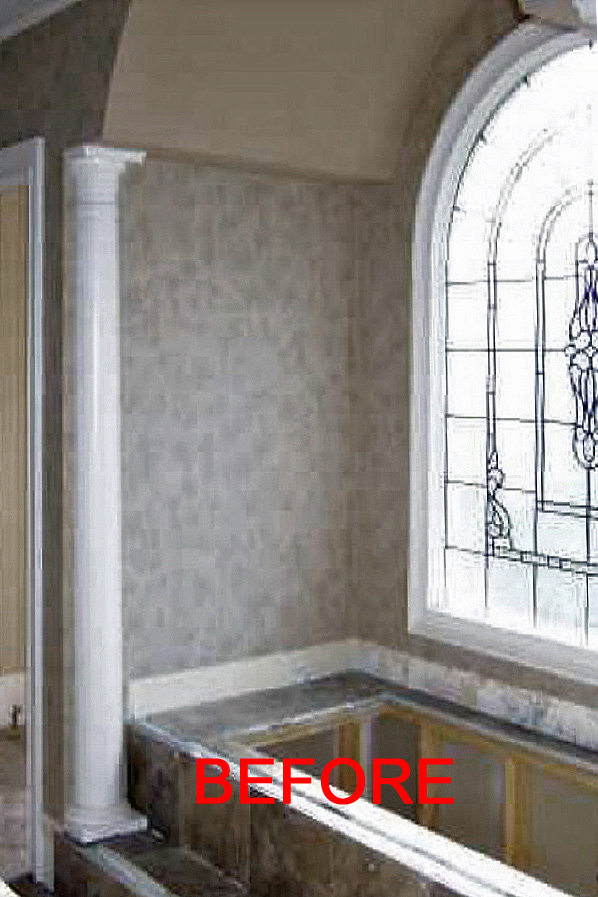 Before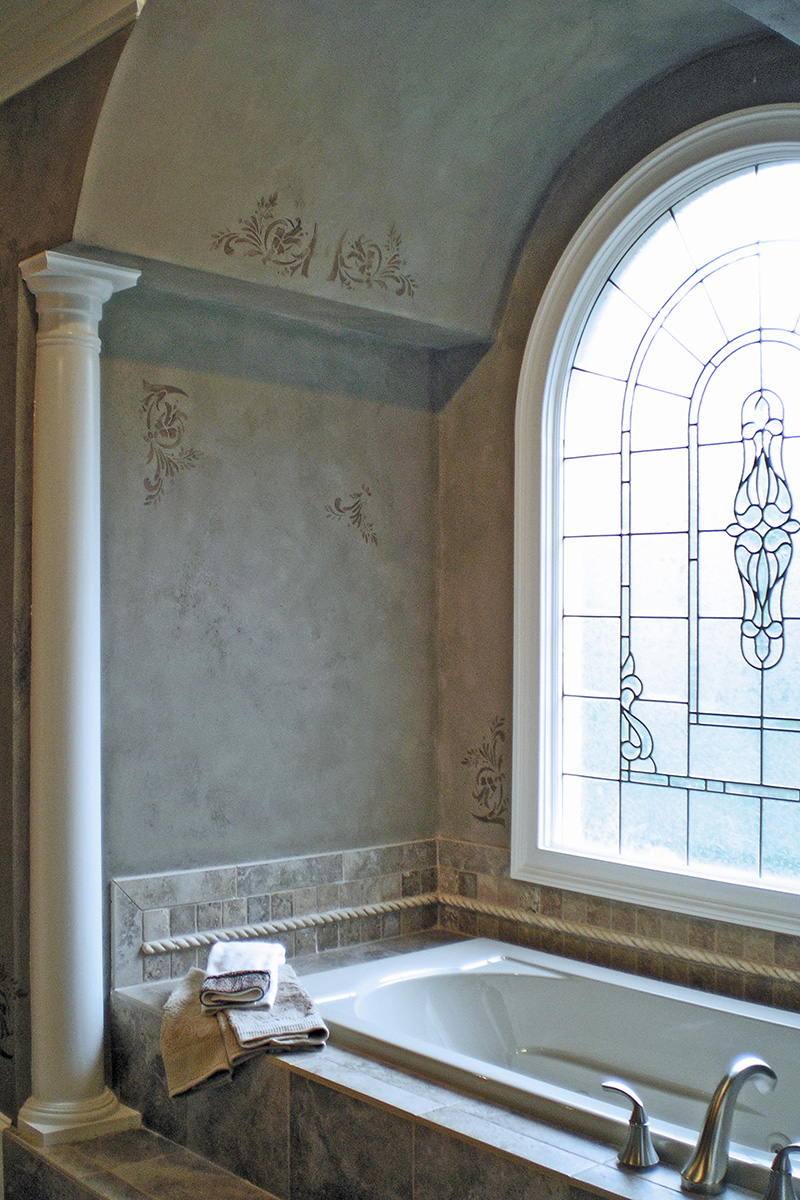 After
The Design Process
The stone tiles and the new granite served as the inspiration for soft neutral tones in this faux finish. The new cabinets are a sleek design with a simple but elegant line glaze to emphasize the details. A delicate raised design was incorporated into the textured walls and strategically placed to draw attention to the interesting architecture within the room. They were highlighted in bronze to enhance their depth and appear as metallic details that had been embedded into the walls.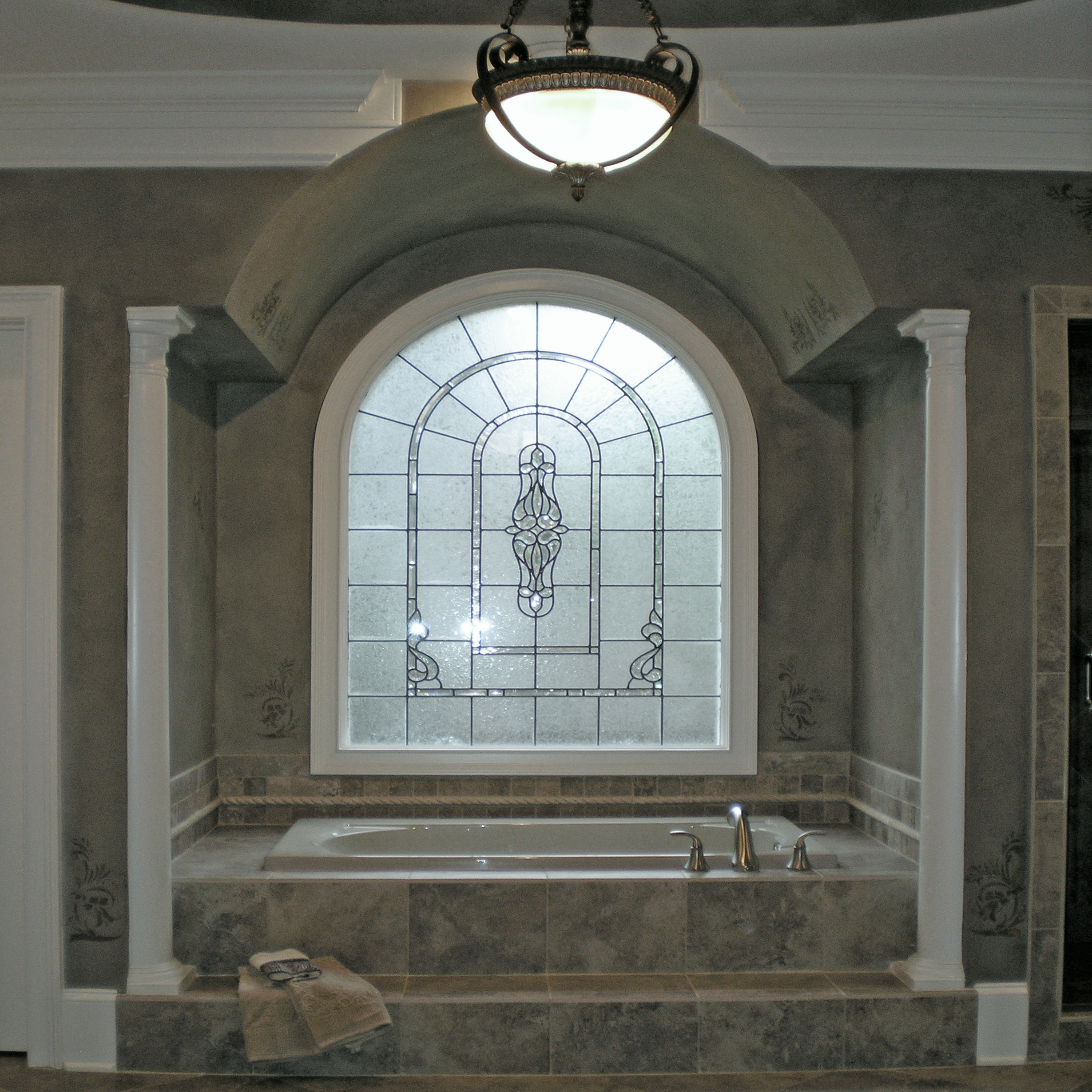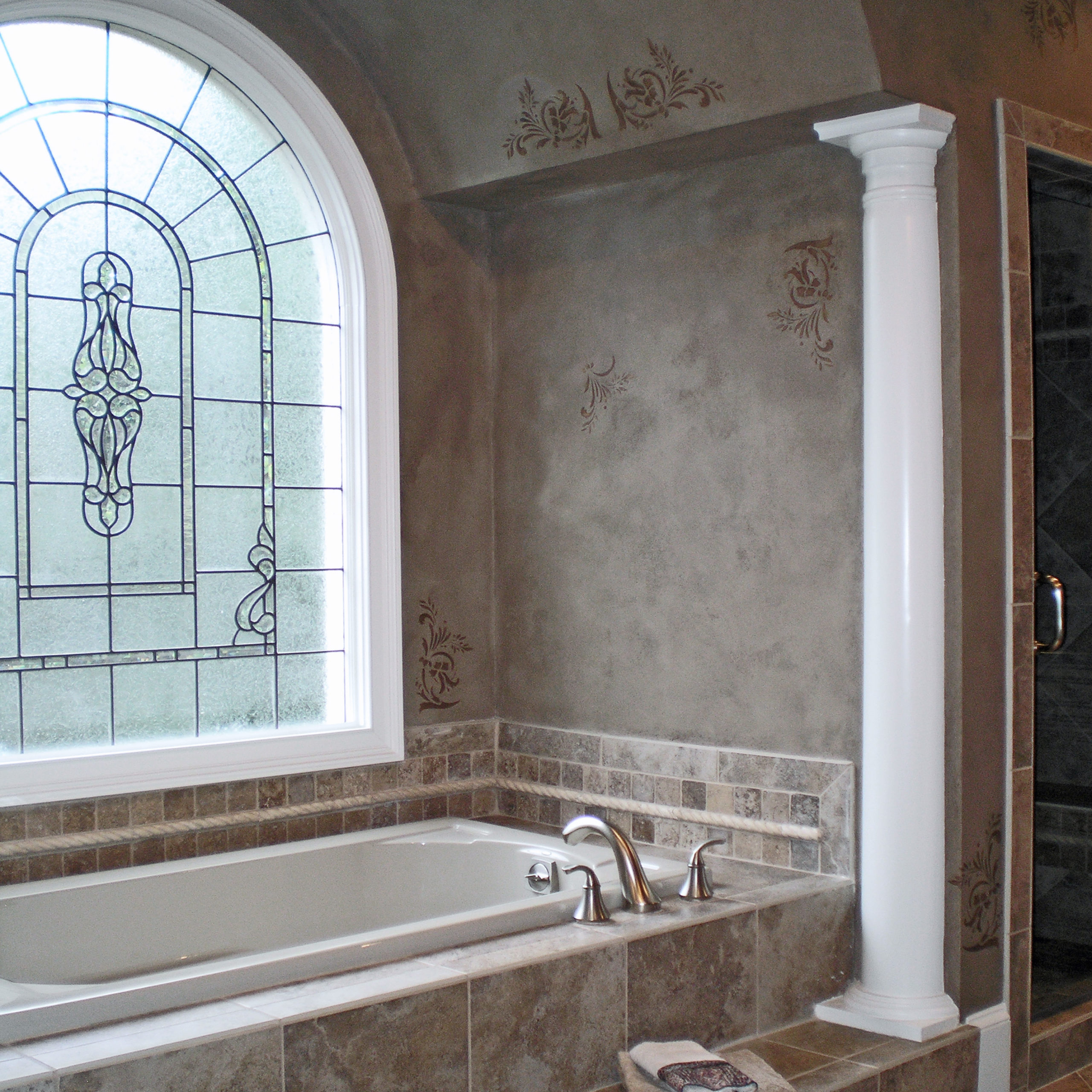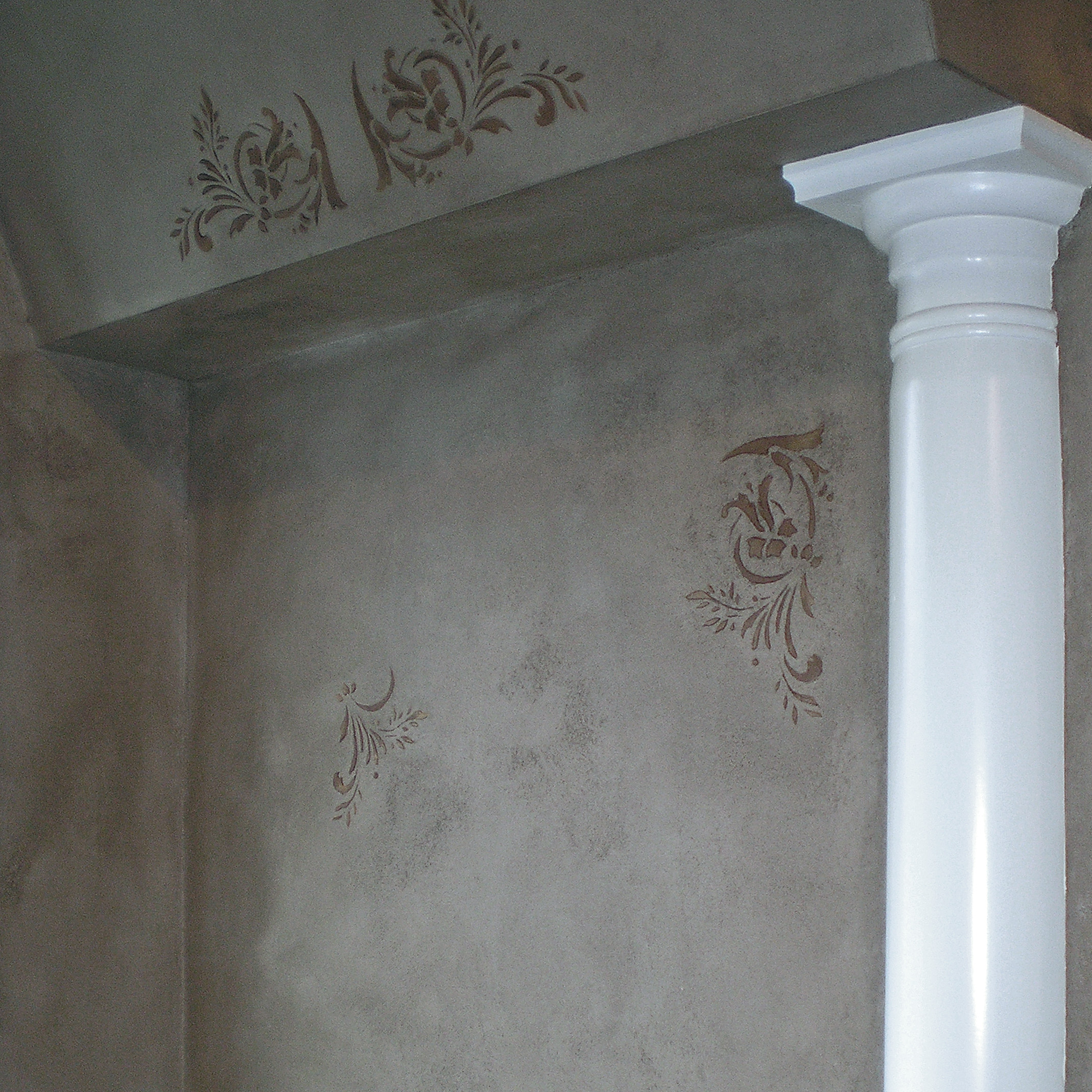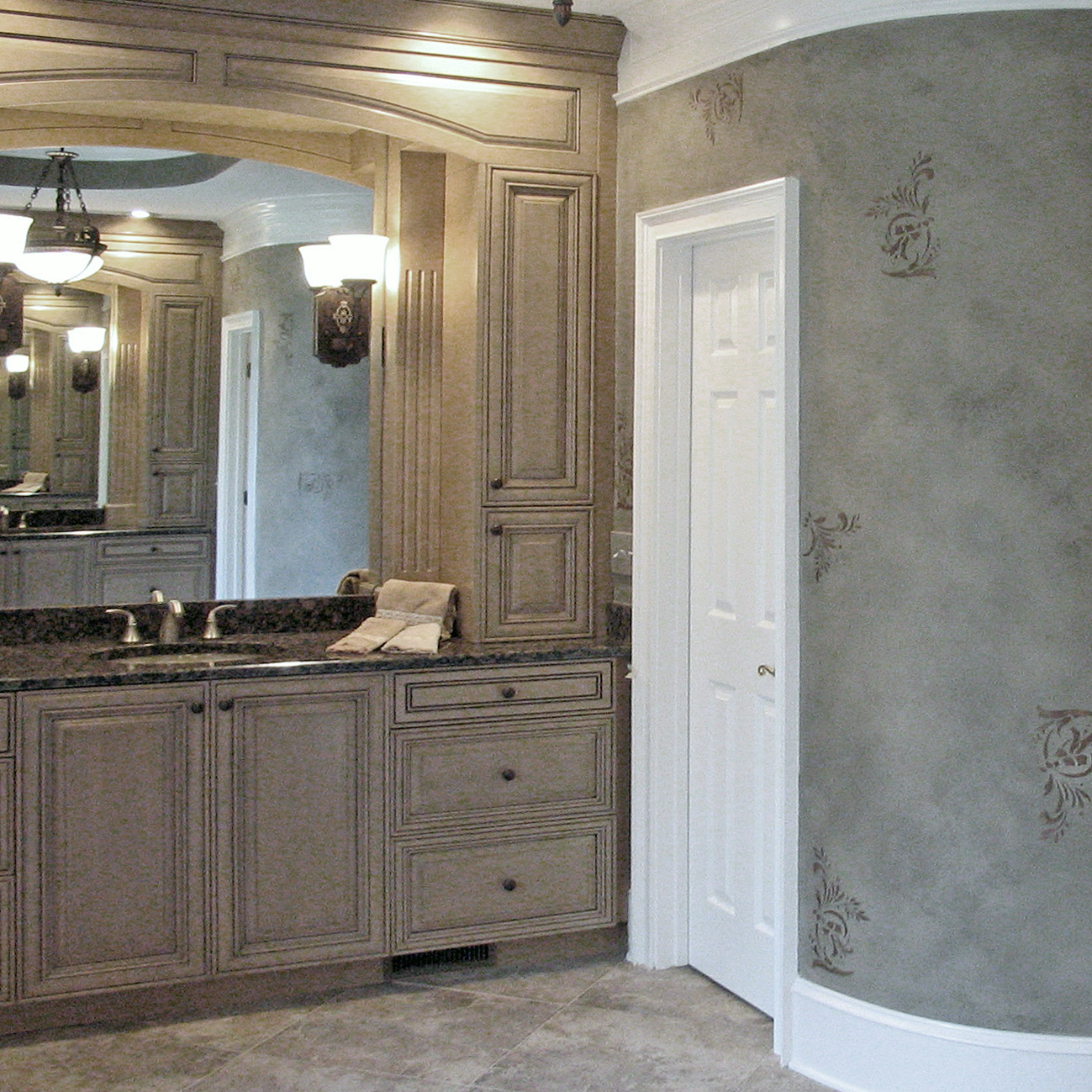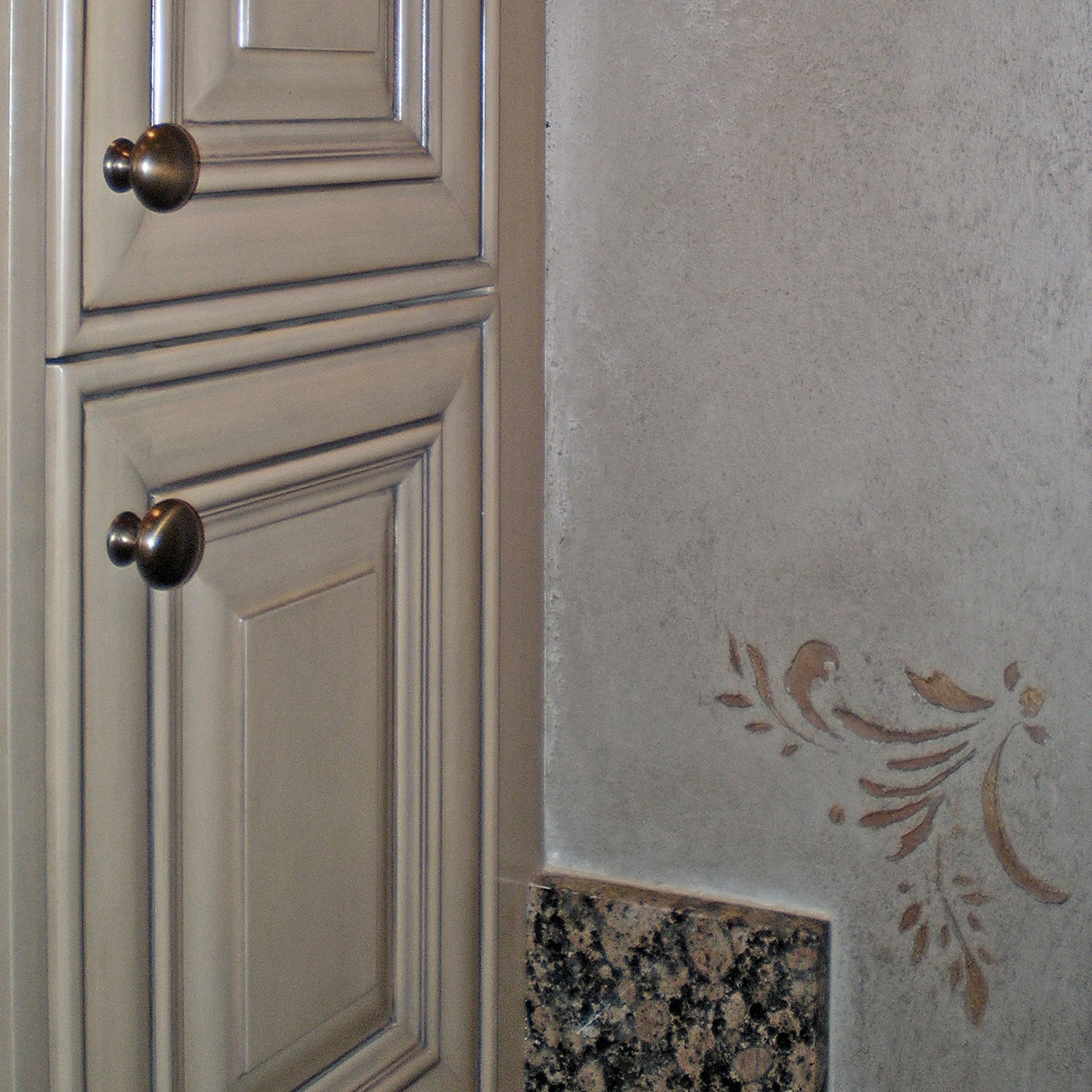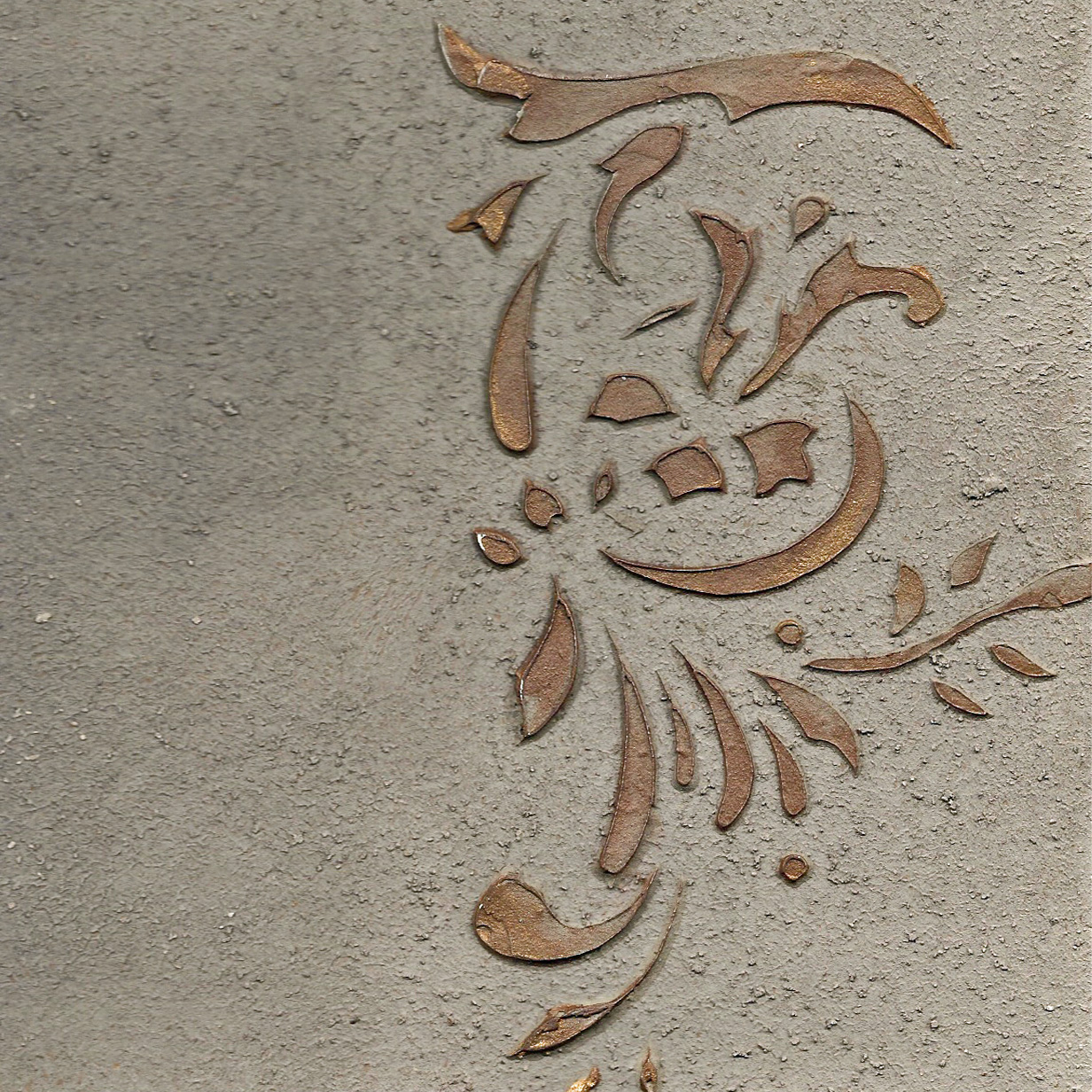 Slide 4 briddon after 023ps square 2
Slide 6 briddon 023ps square
Entering this master bath allows you to feel as if you have escaped to pure luxury.