High Drama… a deep blue reflective ceiling
Dining rooms are reserved for special guests and special occasions. Using deep hues of blue was a bold design choice to achieve a classic and sophisticated first impression. Historically, blue paint was quite rare, so wrapping large surfaces completely around the room in this rich color was an indication of true wealth rooted in luxury.
This room feels light, open and airy despite the intense wall and ceiling color. Pairing the deep color with white and touches of gold, yields an elegant dose of drama without making the room feel heavy or gloomy.
Before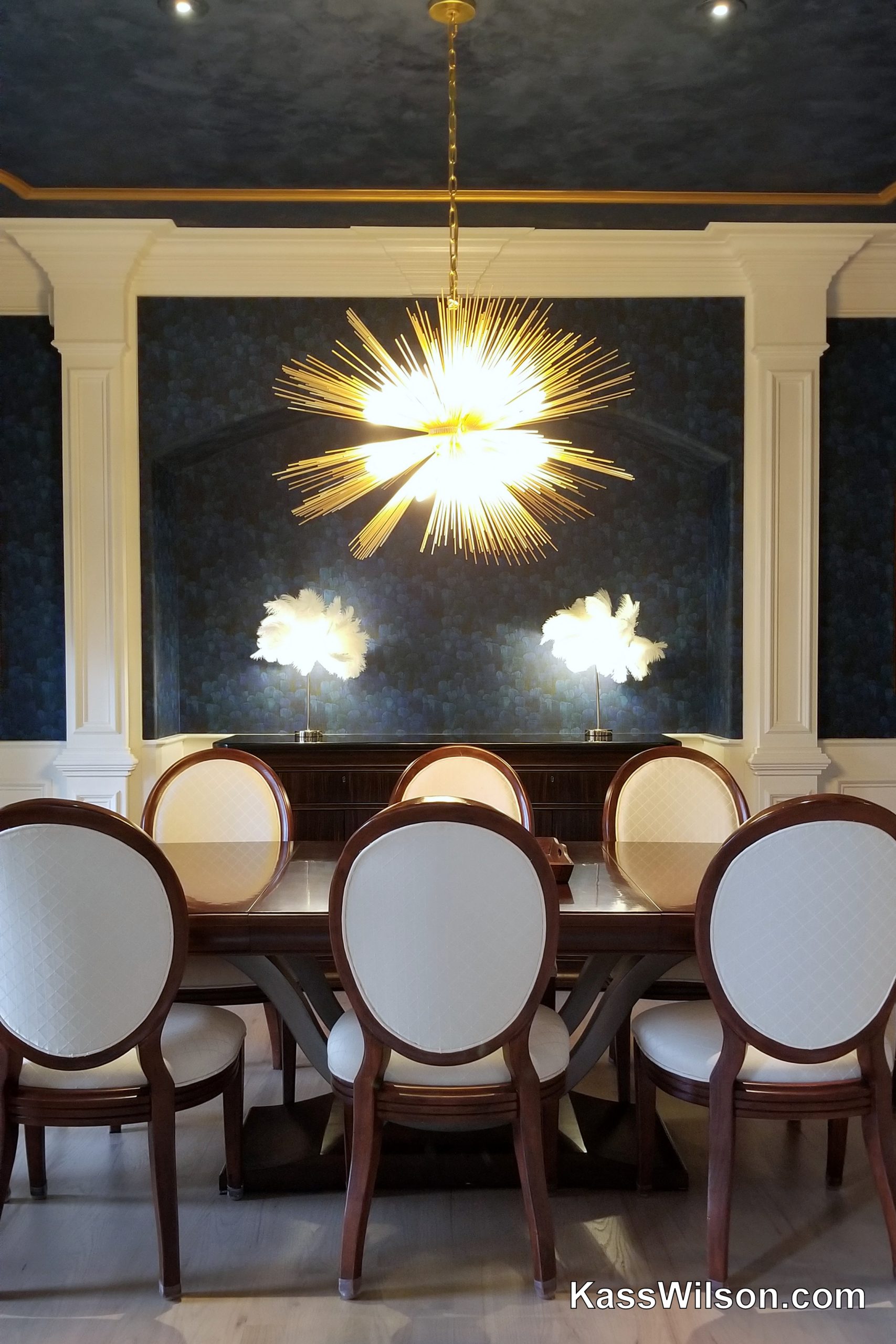 After
It is a common misconception that a dark ceiling will close in a space and make it feel low.  But in a room this size, the opposite is true.  When your eye can't find a stopping place, it actually makes it the ceiling feel infinite.  The addition of unique characteristics like fine crafted millwork adds to the effect creating the illusion of more height while preserving a cozy and intimate feeling.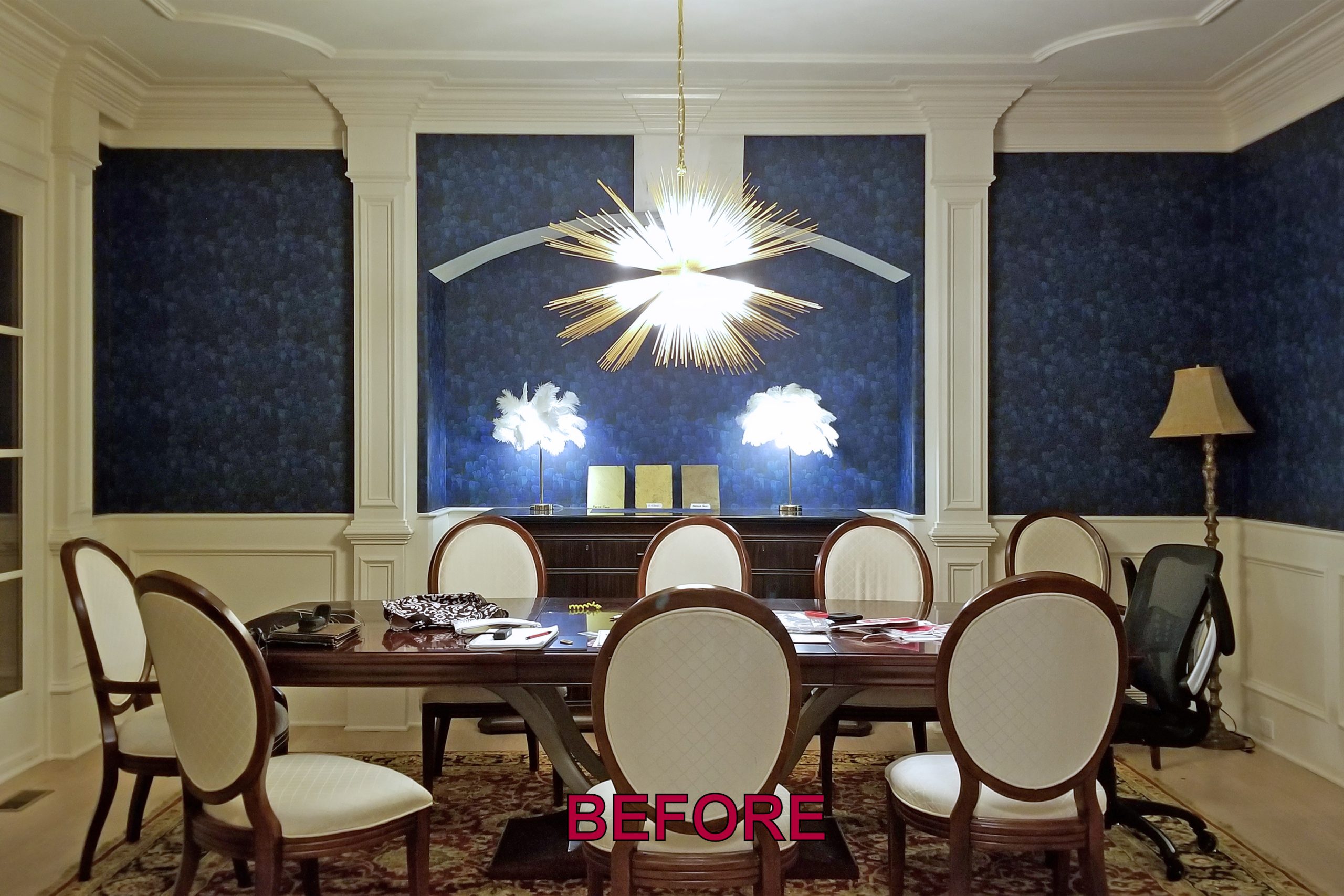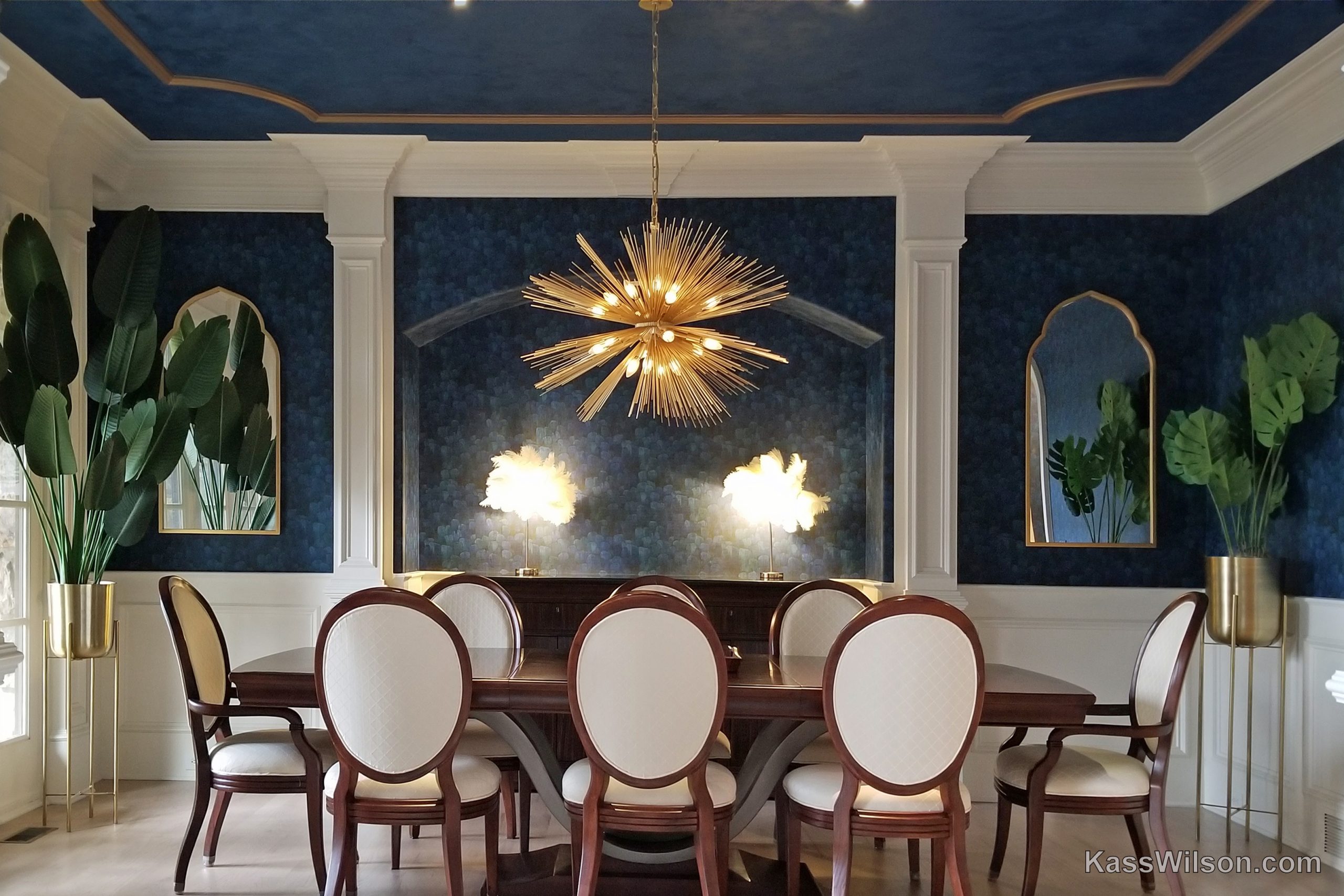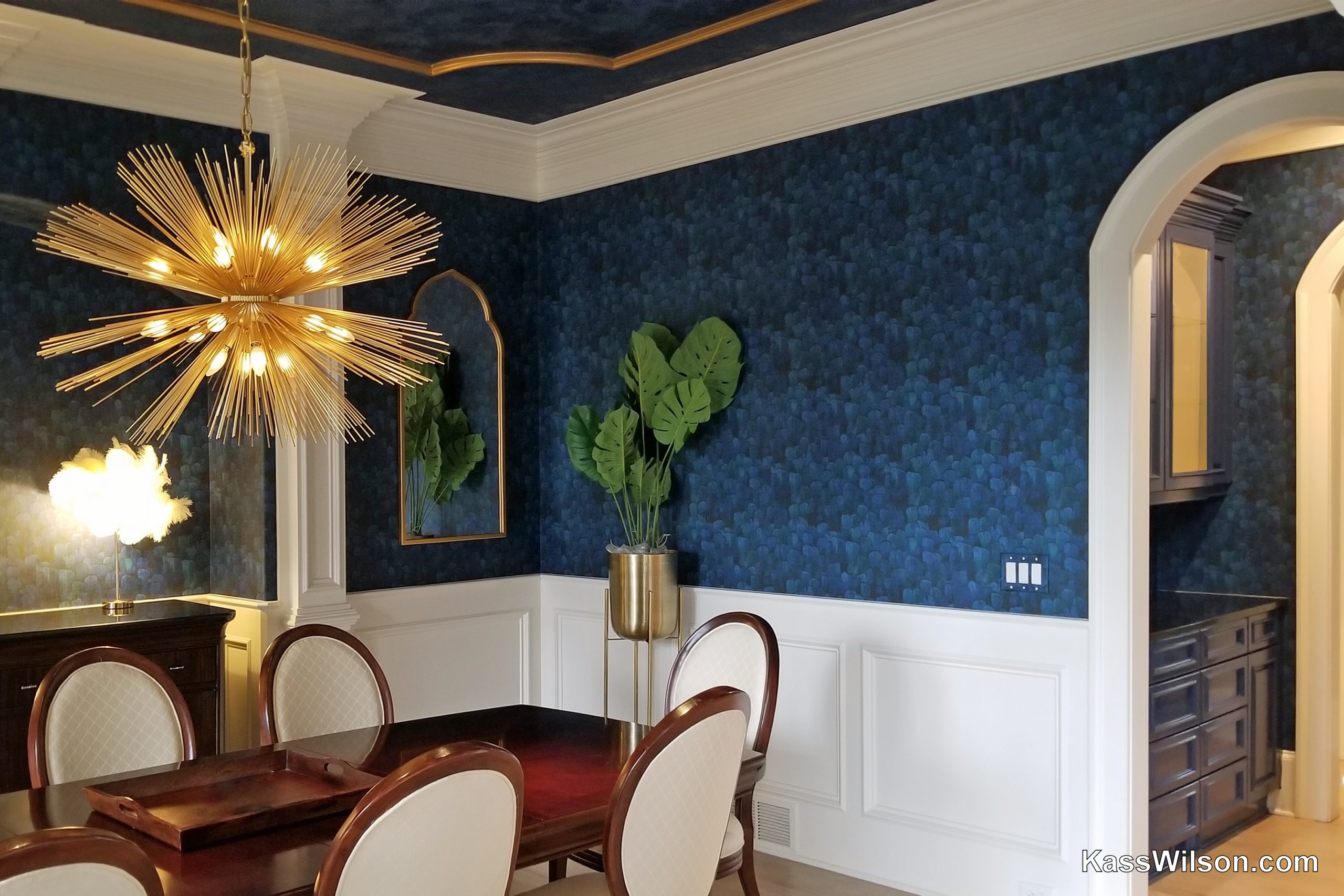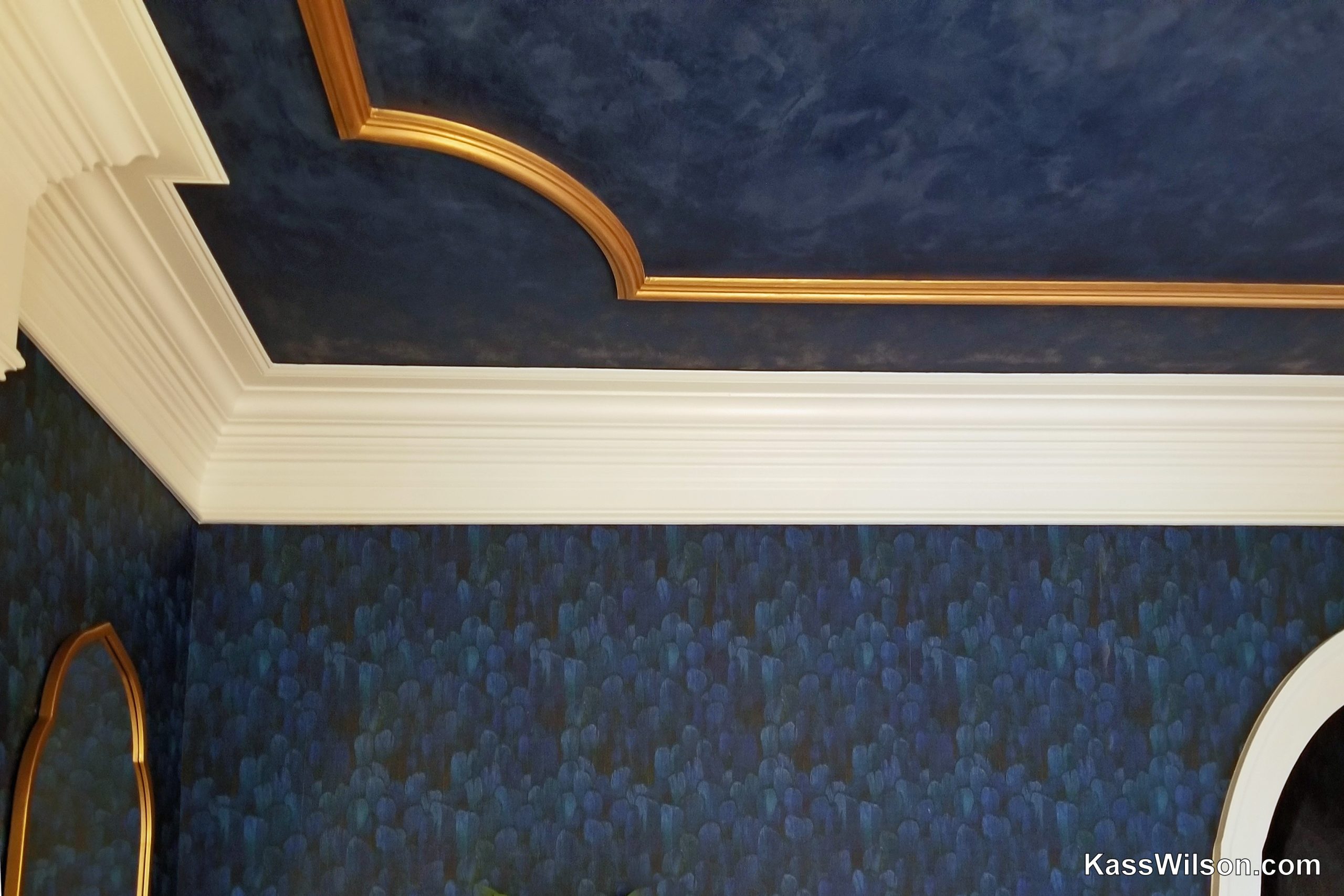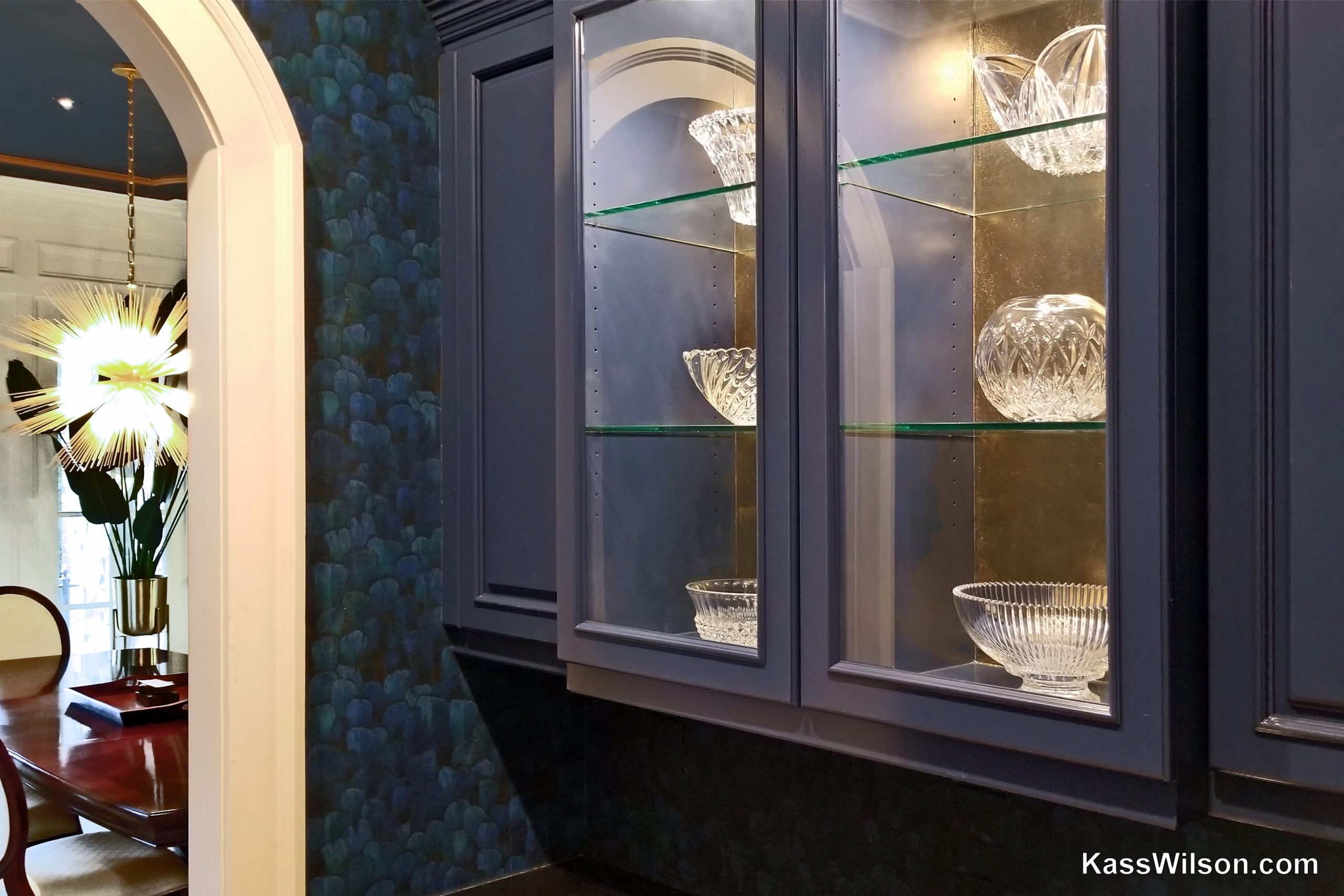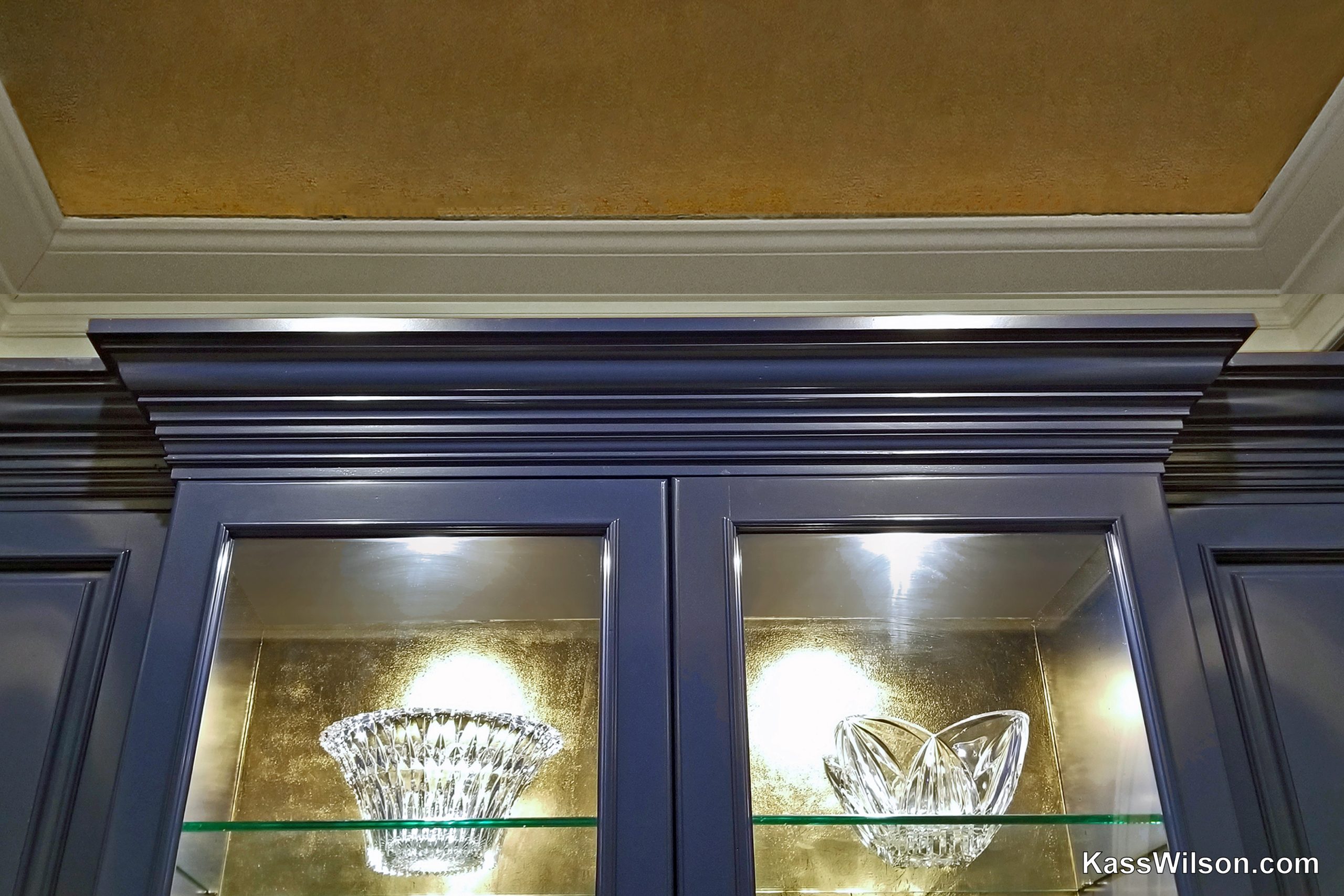 1 BEFORE 20221128_180603pswm
The bold cobalt blue faux finish on the ceiling of this room makes the interesting architectural details come alive. It's the contrast between the deep wall color against the crisp white trim that creates an outline that makes them stand out. In this case, the intricate crown molding acts as an outline to emphasize the detailed architecture in this space. Additionally, decorative finishes of brilliant gold accents are carried into the adjoining butler's pantry.  The subtle reflective qualities and movement in the decorative faux finish compliments the wallpaper and allows the light to dance across the ceiling creating a show of HIGH DRAMA.
Designer and Builder:
678-230-1426