Supporting evidence
"Offering agile client services that develop creative legal solutions for our clients." This is the branding message for the law firm of Lawrence & Bundy. Paying attention to valuable feature walls, they understood the importance of how the design of their offices could carry their message and influence the way their firm is experienced by visitors and employees. The ultimate perception they wanted was that of stability, creativity and the importance they place on developing collaborative relationships.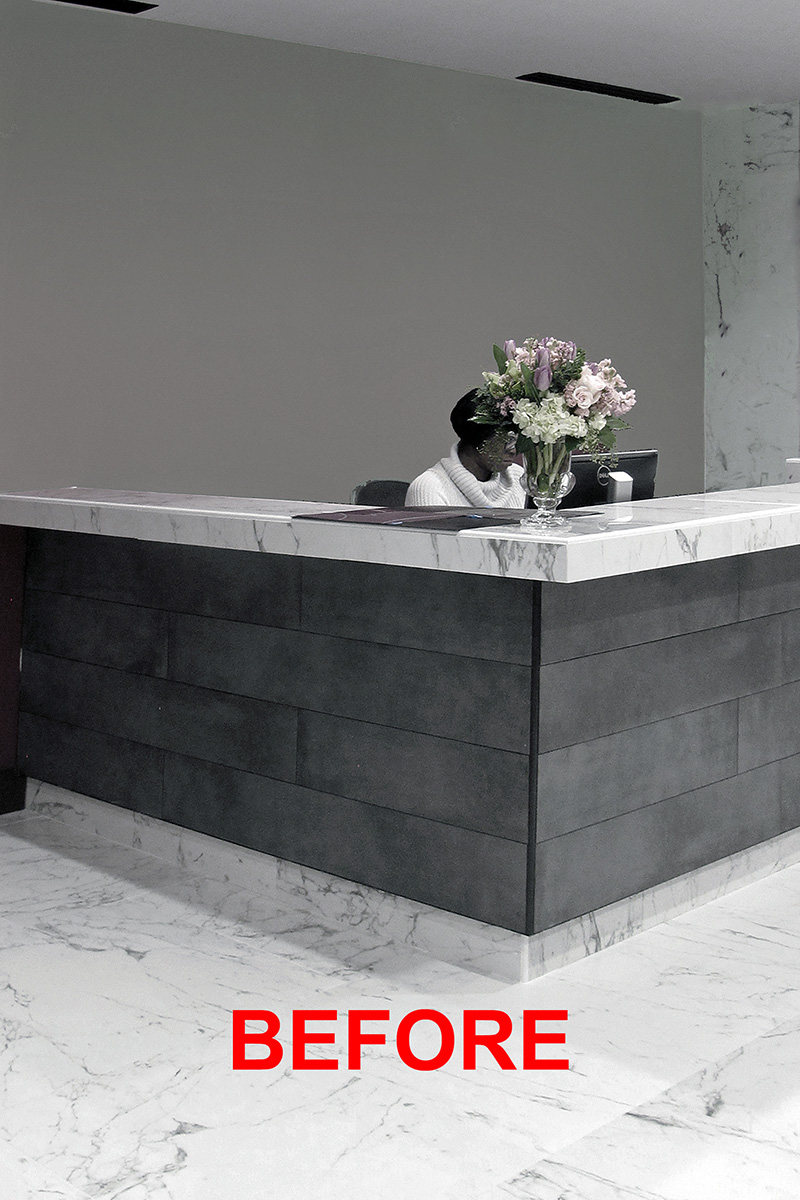 Before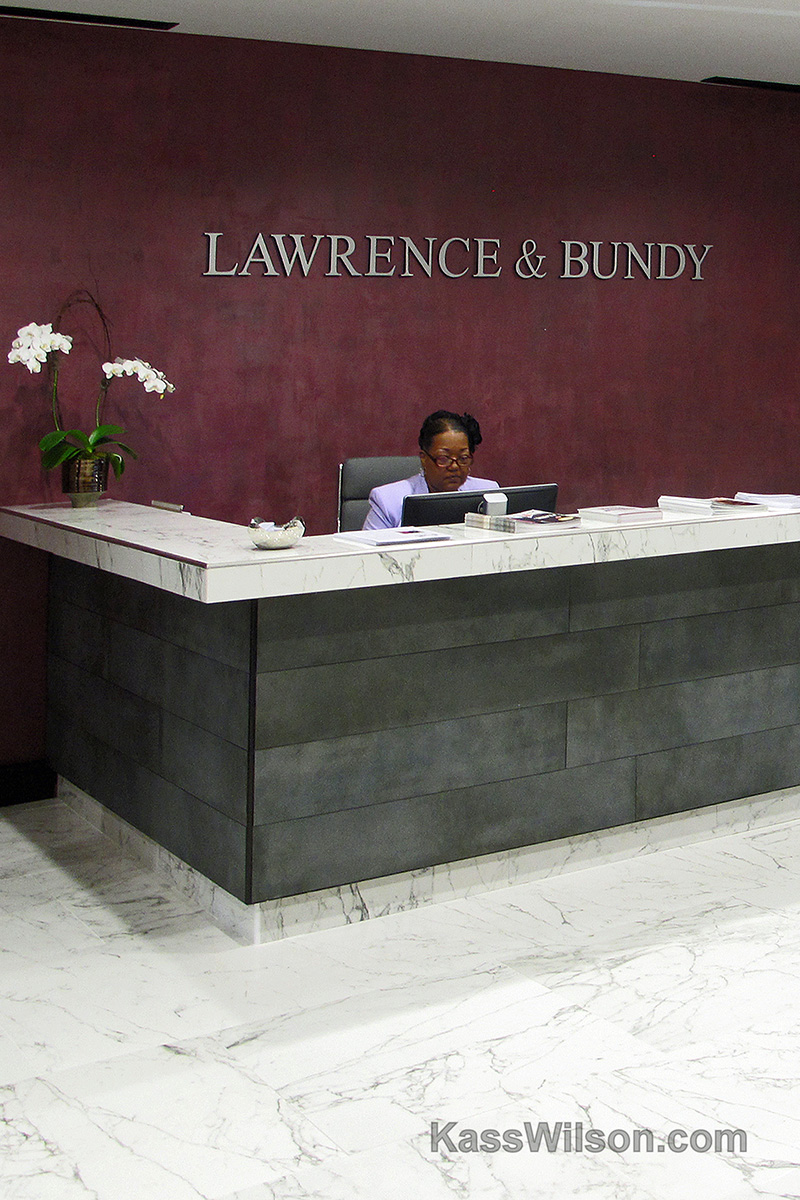 After
The design process
Based upon color theory, aubergine was chosen because it blends the introspective stability of blue/ purple with the power and fierce energy of red. The ultimate message it portrays is that of balance through innovation, negotiation and harmony. Likewise, the techniques used in the artistic wall finishes represent the strength that is achieved when these qualities are intermingled. Even in the partner's office, the glass walls and furniture placement signals a collaborative culture, while the hand painted contemporary wall pattern supports the consistency of their branding message.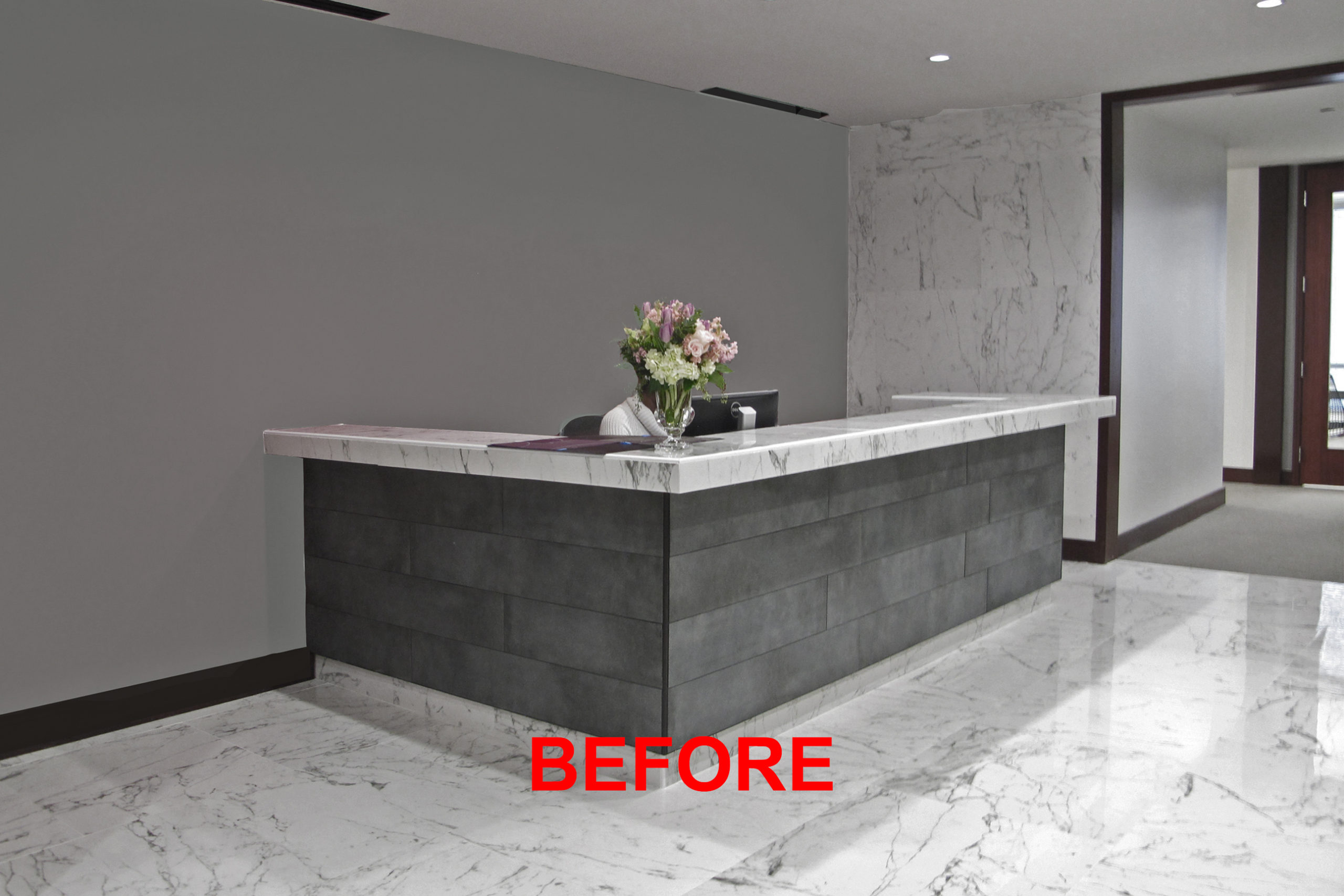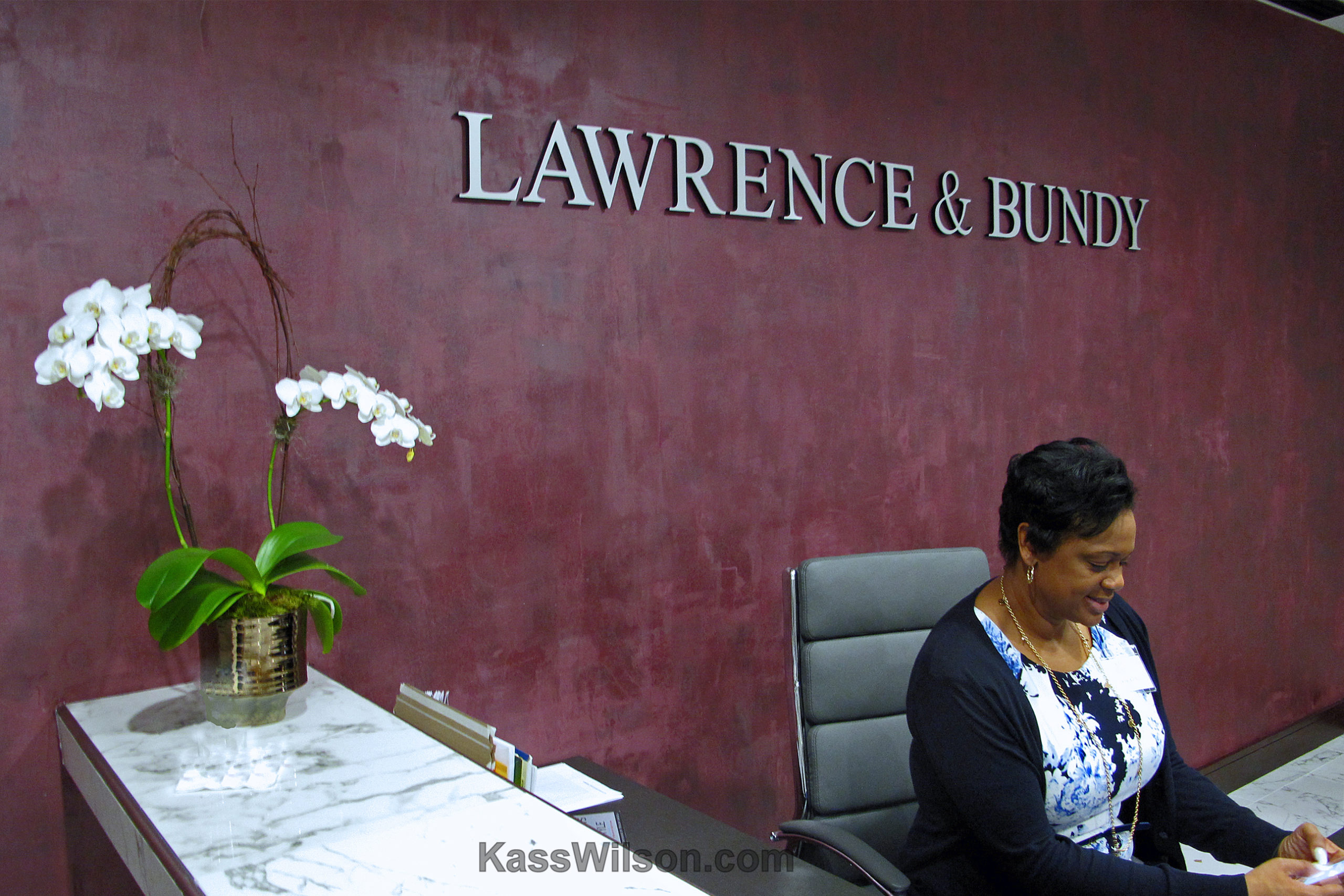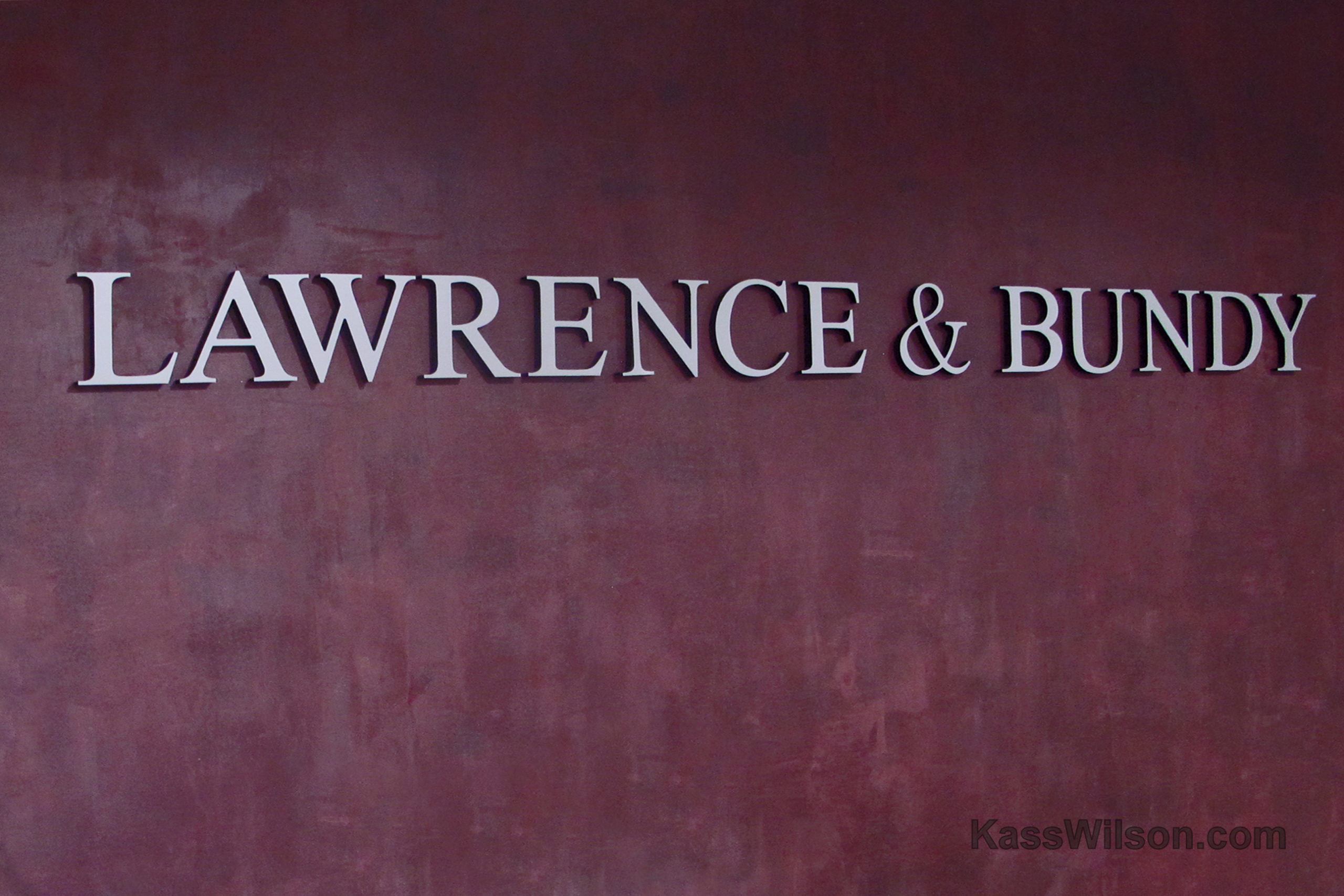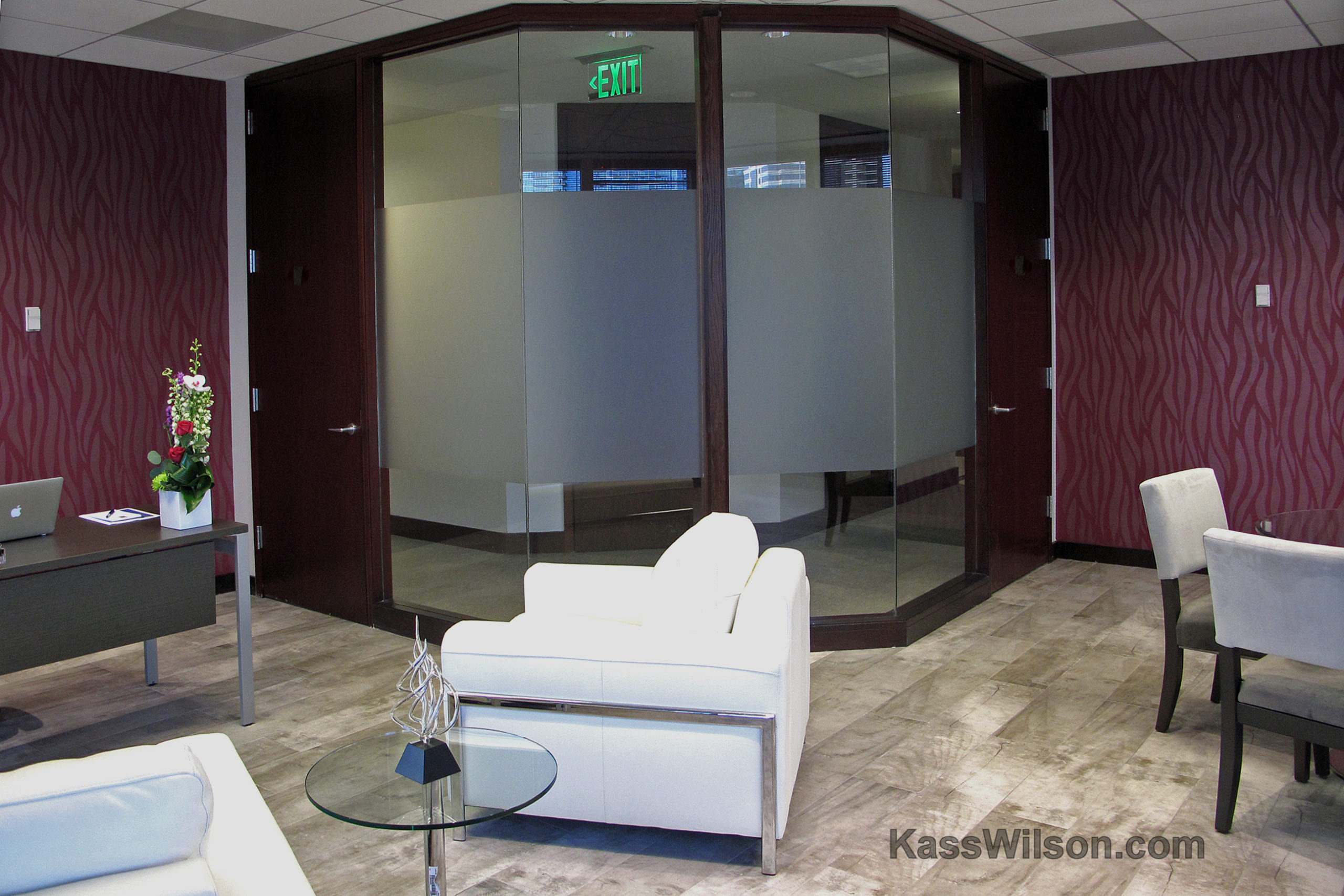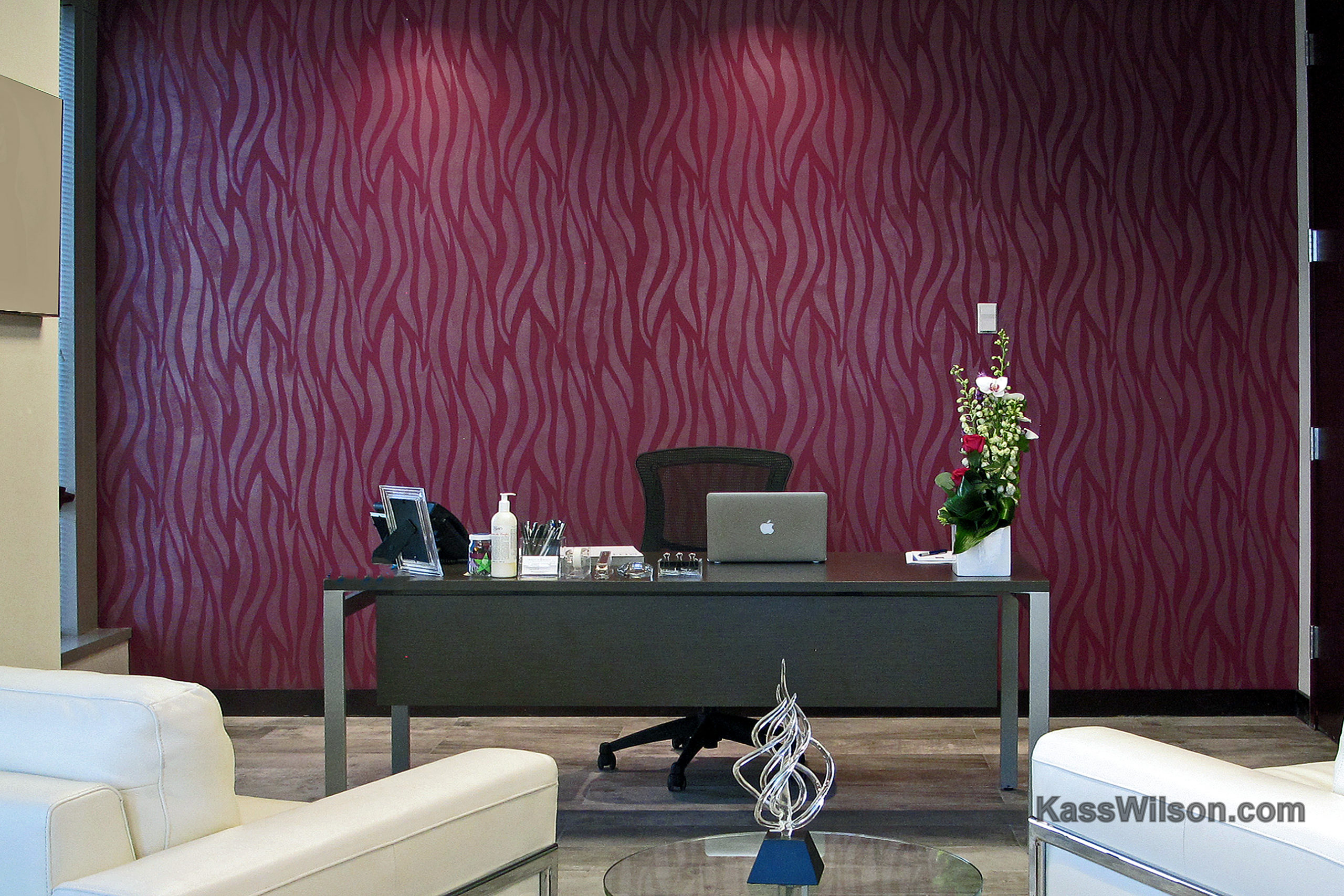 Slide 1 focal wall in reception IMG_2722pspic
Slide 3 faux finish on accent wall IMG_2738pspic
Slide 4 artistic finish on accent wall IMG_2717pspic
Slide 5 partner office IMG_2715pspic
Slide 6 partner wall IMG_2699ps2pic
Not only does an attorney's words and actions build trust, but subtle and repetitive visual branding elements like these accent walls are the supporting evidence that reinforces their message and the value they place on relationships.
Lawrence & Bundy LLC
1180 West Peachtree Street, NW
Suite 1650
Atlanta, GA 30309
404-400-3350 main
404-400-3347 direct
404-609-2504 fax
www.lawrencebundy.com