Lighten up … Simulated Antique Mirror
Color is a wonderful design tool. But too much of a dark hue can make a room feel closed in. When all of the wood surfaces and furnishings share the same tone, nothing stands out. Lightening up some of the details in these rooms can yield a fresh modern style.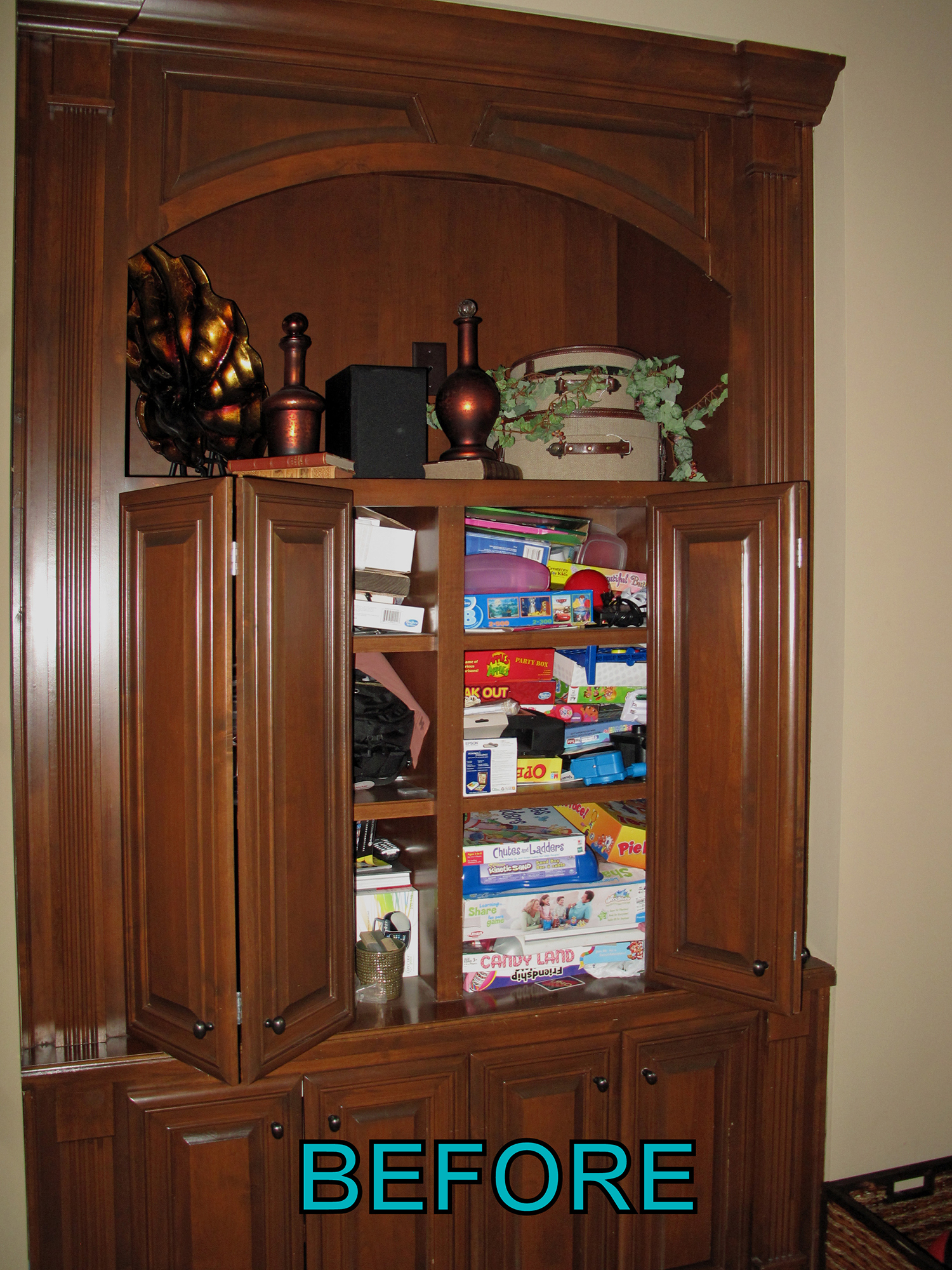 Before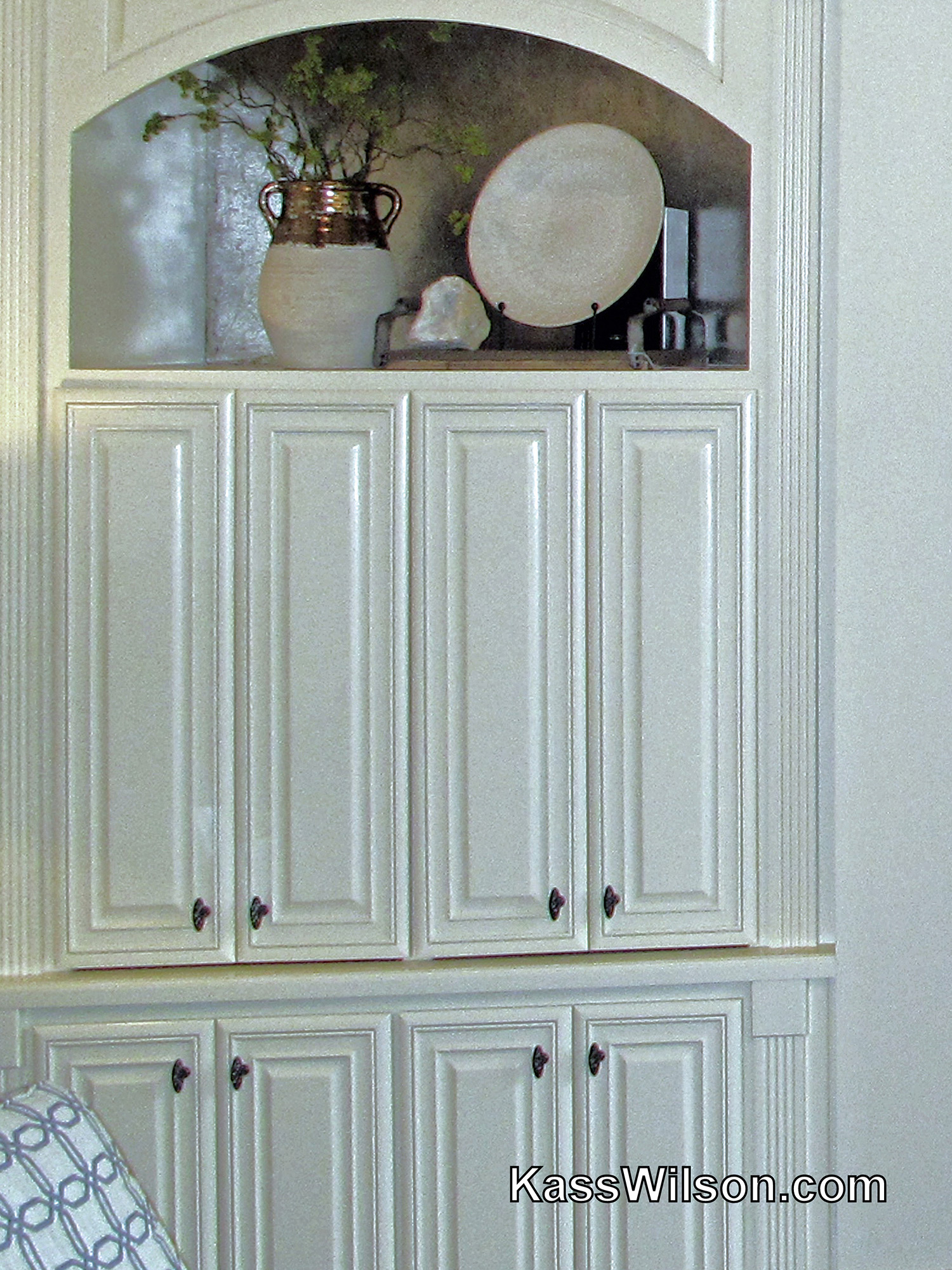 After
We appreciate the beauty and craftsmanship of wood. Our goal in this project was to make the wood components a feature rather than a part of the background. Working within the traditional architecture, we began with a neutral color scheme. The cabinetry, baseboards and select portions of the trim were refinished in a soft white. Leaving the original wood on the mantel and the beams allowed them to stand out and become the grounding elements of this space.
A faux finish treatment that simulates antique mirror was applied to the back wall of the bookcases. This shiny reflective surface magically created light and added sparkle drawing attention to an otherwise dark space. Unlike real mirror, it does not reflect the back side of the accessories or duplicate the images making the space appear cluttered.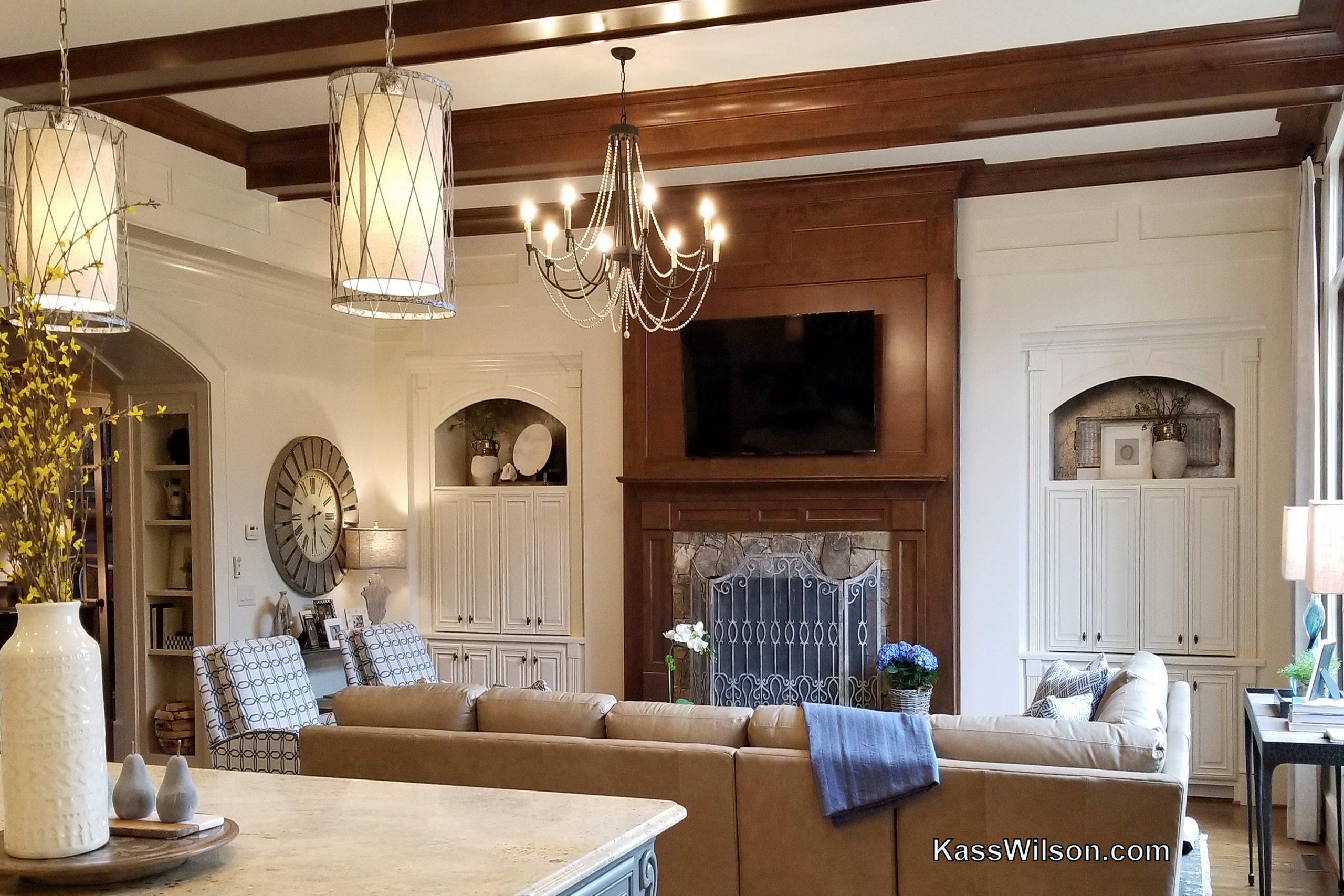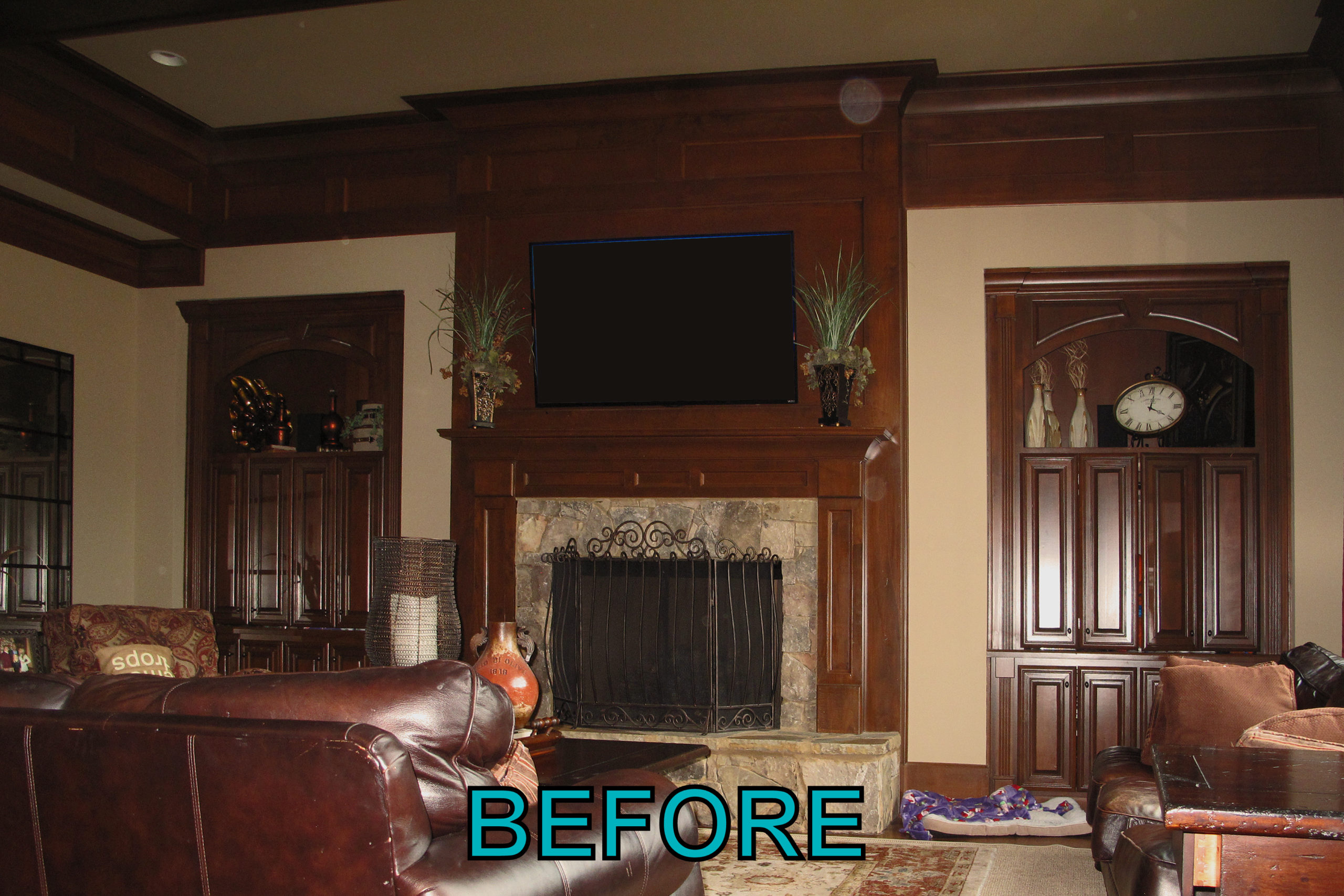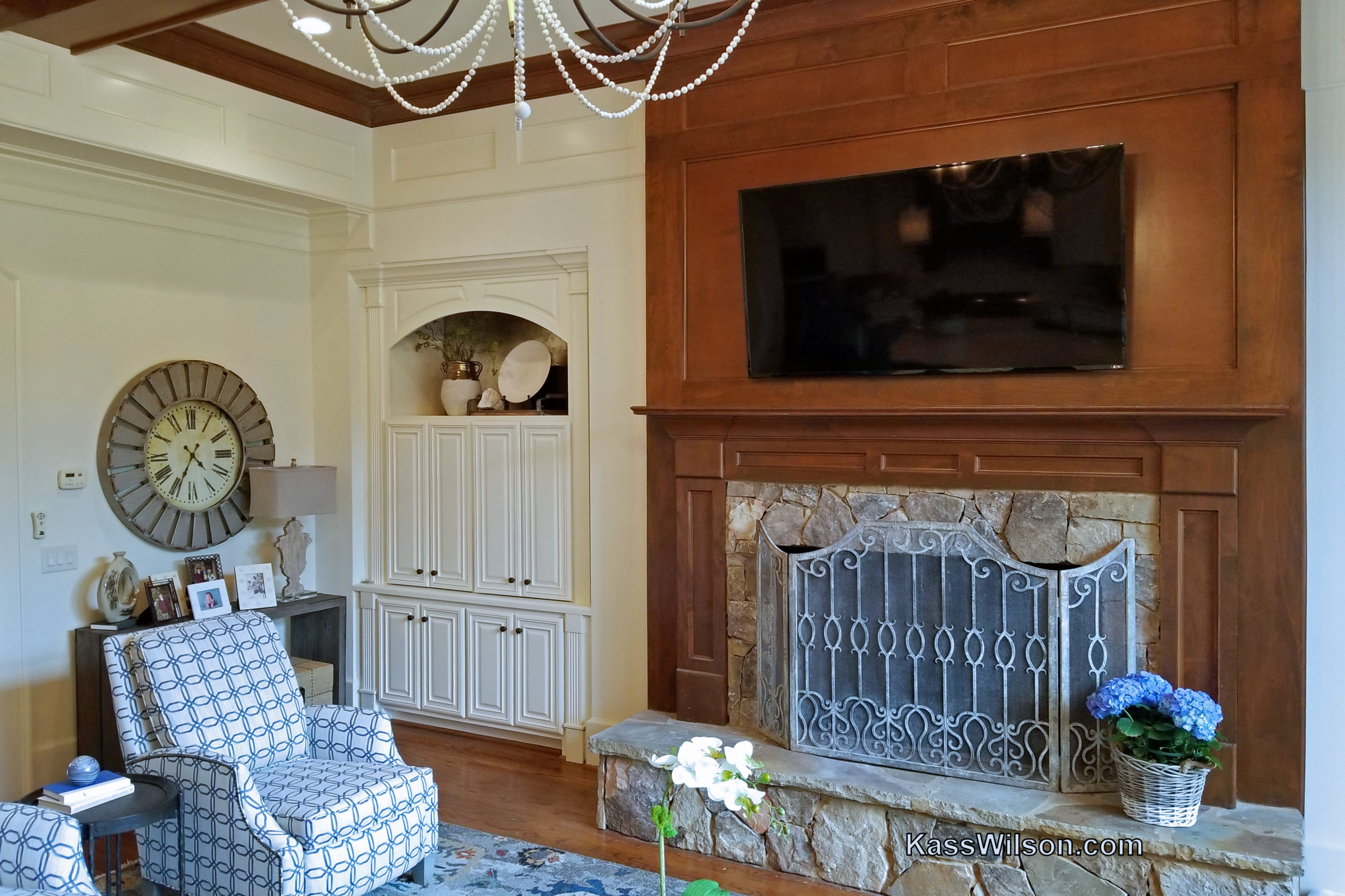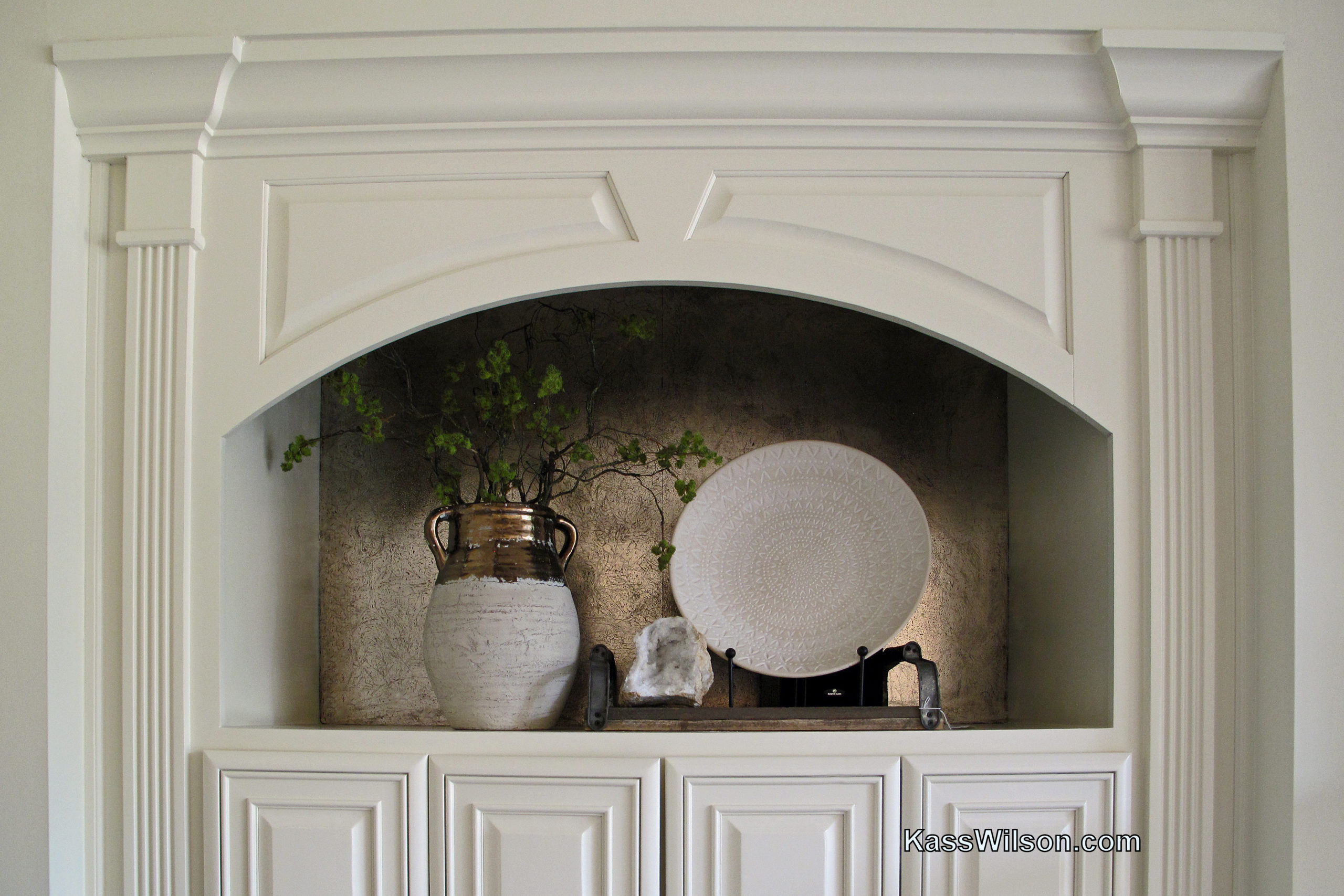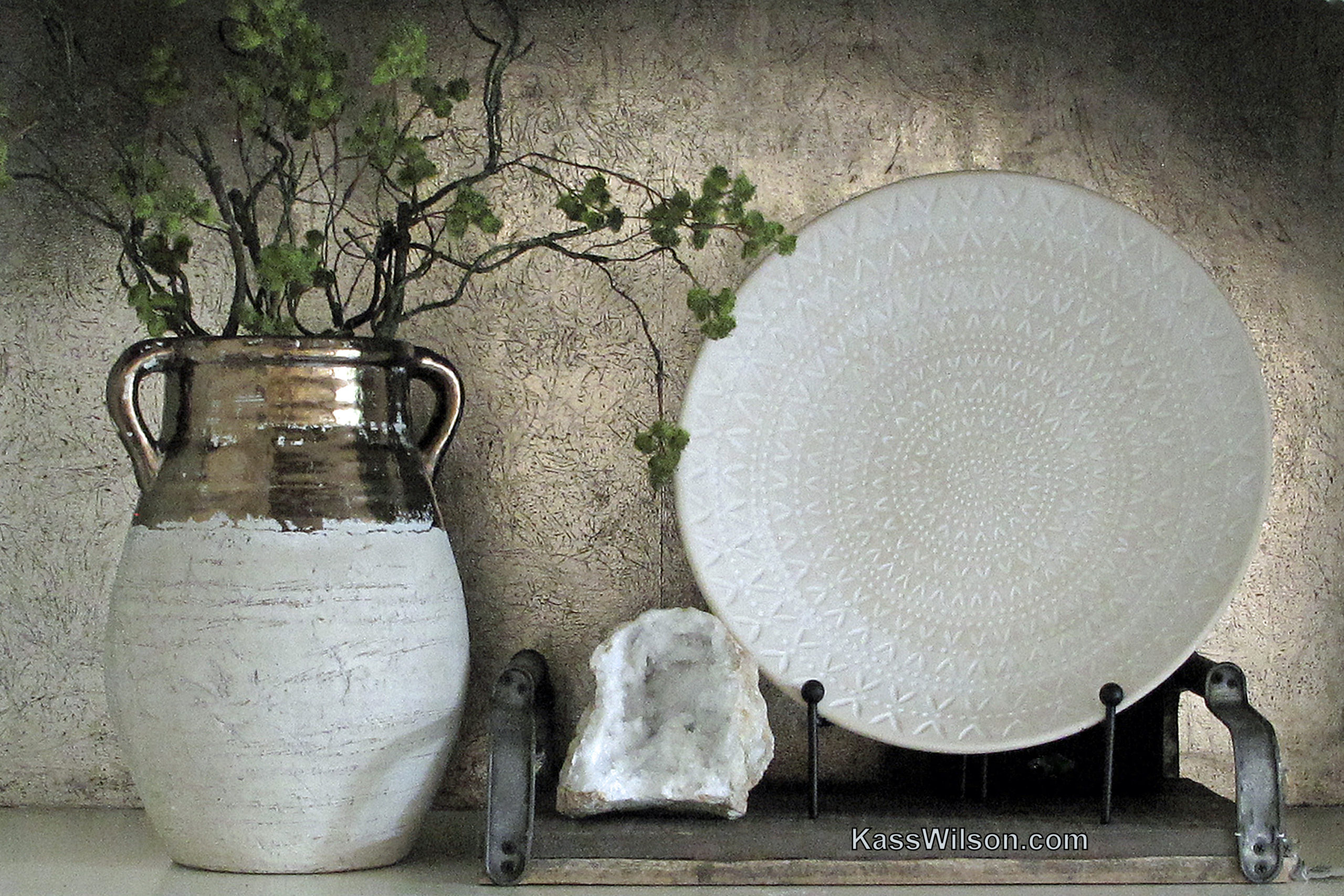 1 painted cabinets 20180326_142935pswm
2 BEFORE cabinet refinishing IMG_3393pswm
3 refinished bookcases 20180324_163423pswm
4 faux antique mirror IMG_4035pswm
5 faux antique mirror finish IMG_4037ps2wm
Simple lines, lighter colors and a neutral color scheme of the refinished cabinetry and trim blurs the line between traditional and modern. The faux antique mirror finish, accents of contemporary light fixtures, geometric fabrics and organic accessories punctuate the design giving this home a modern twist while honoring the traditional style.
Design by:
Belinda Giddens
https://www.outrageousinteriors.com/ in Suwanee, GA
(770) 831-4723
Artwork installation:
Erik Clarke Stewart
installationbyecs@yahoo.com