Little Boy Blue...Nursery Mural
Large banquet-sized dining rooms pose significant design challenges. Any room of this vast size requires that all elements are in correct scale and proportion. In this case, that also includes the bold custom wall treatment. Atlanta interior designer, Heather Means, was inspired by the dynamic design style of Kelly Wearstler. Known for her "maximalist design style" she explains, "Often the calmest and most favored room in a home is a result of bold choices."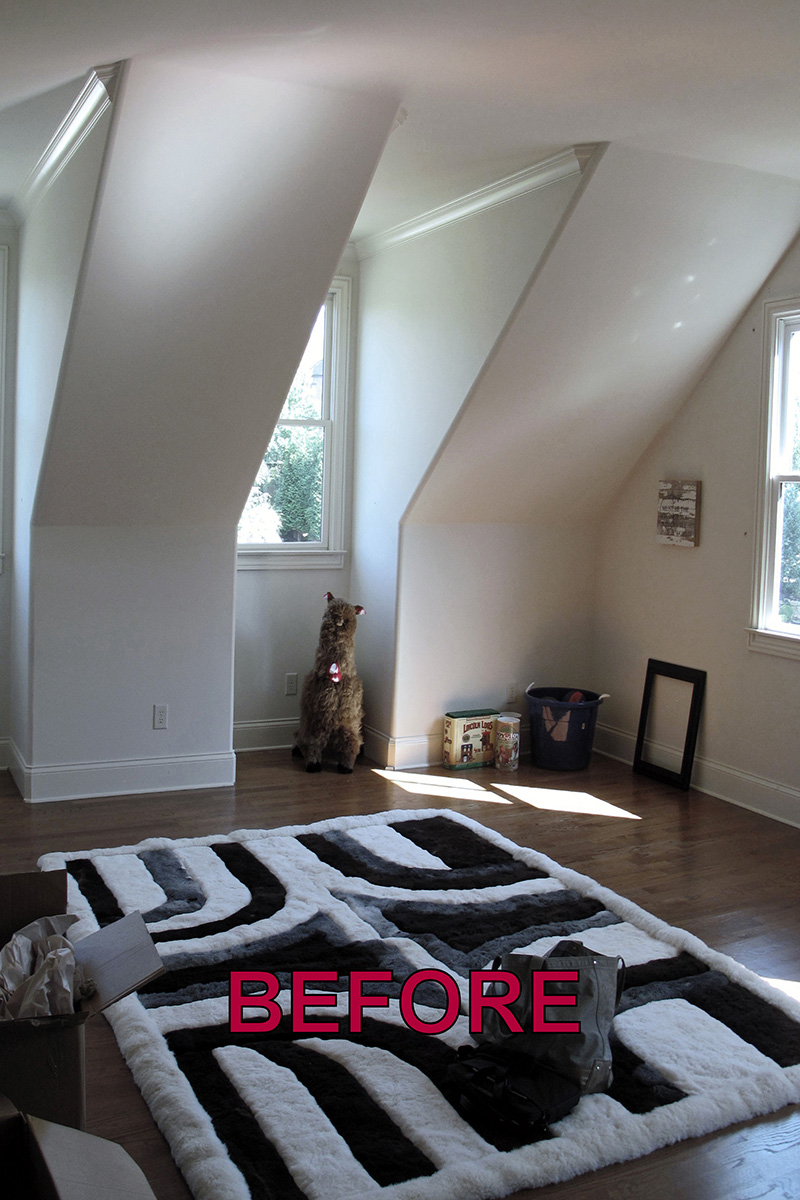 Before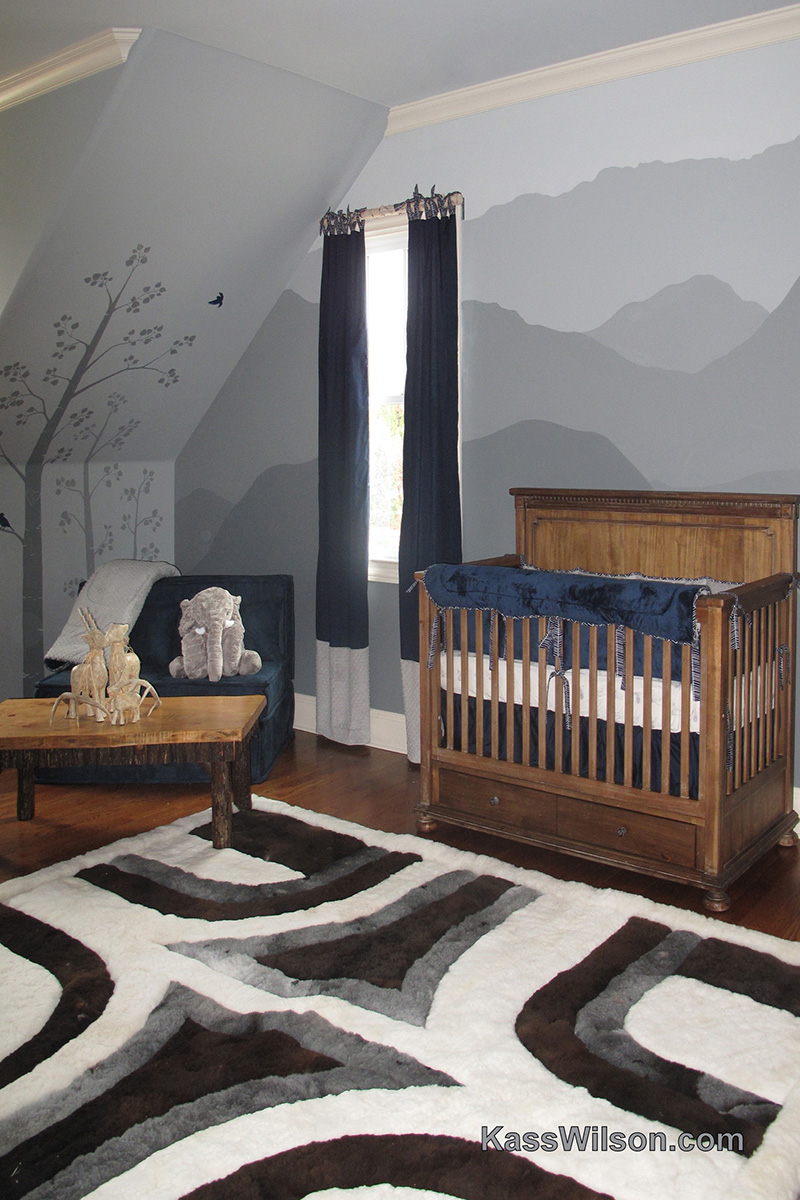 After
The Design Process
In this space, the interesting architecture allowed us an opportunity to develop multiple focal points to compliment an outdoor theme. Since the rest of the home incorporated tones of gray, the color scheme was continued into the nursery and punctuated with "little boy blues". The ombre' mountain mural placed dark colors on the lower portion of the walls helping to ground the crib. The sloped walls prevented the addition of hanging art, so, they became a canvas for continuing the woodland theme.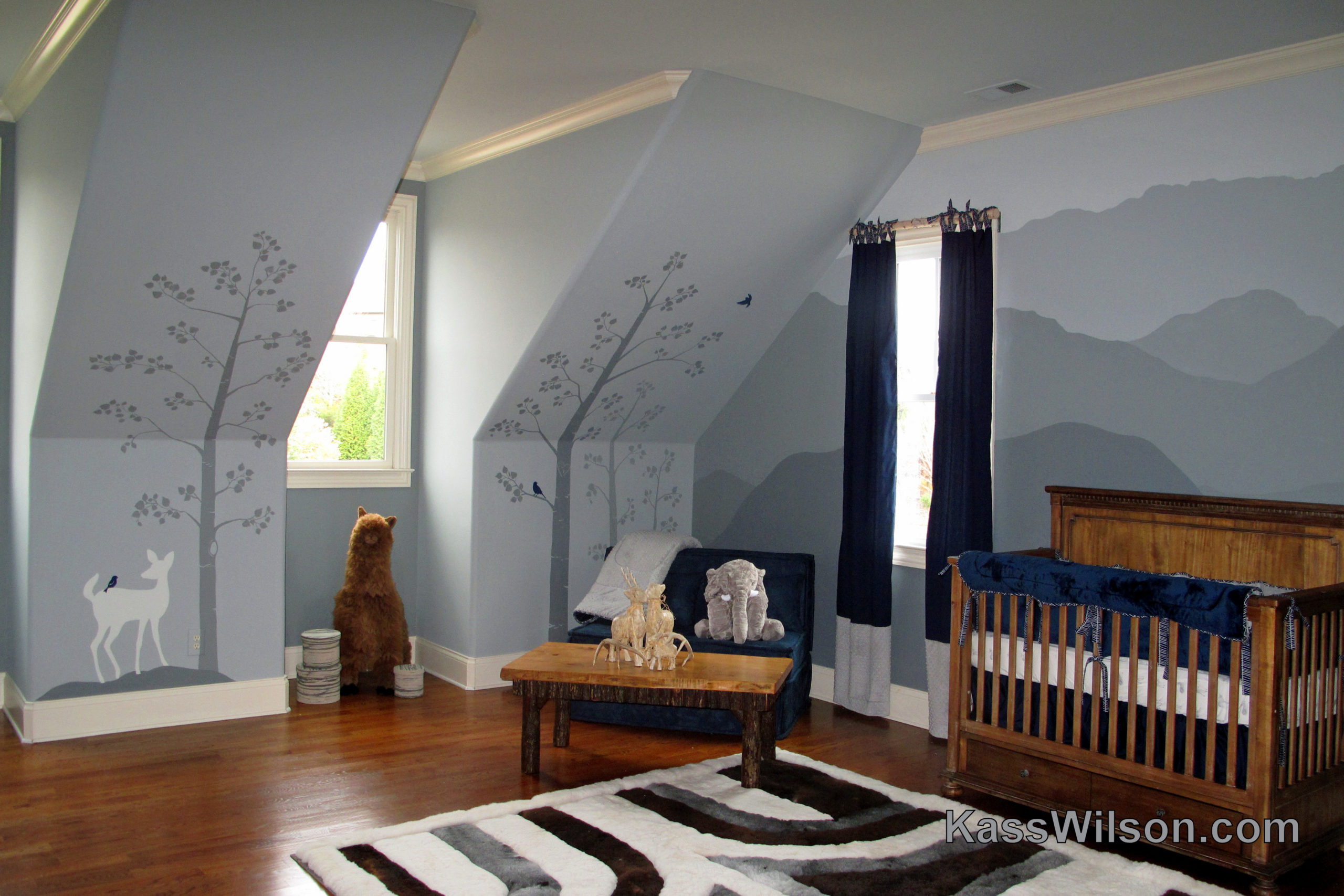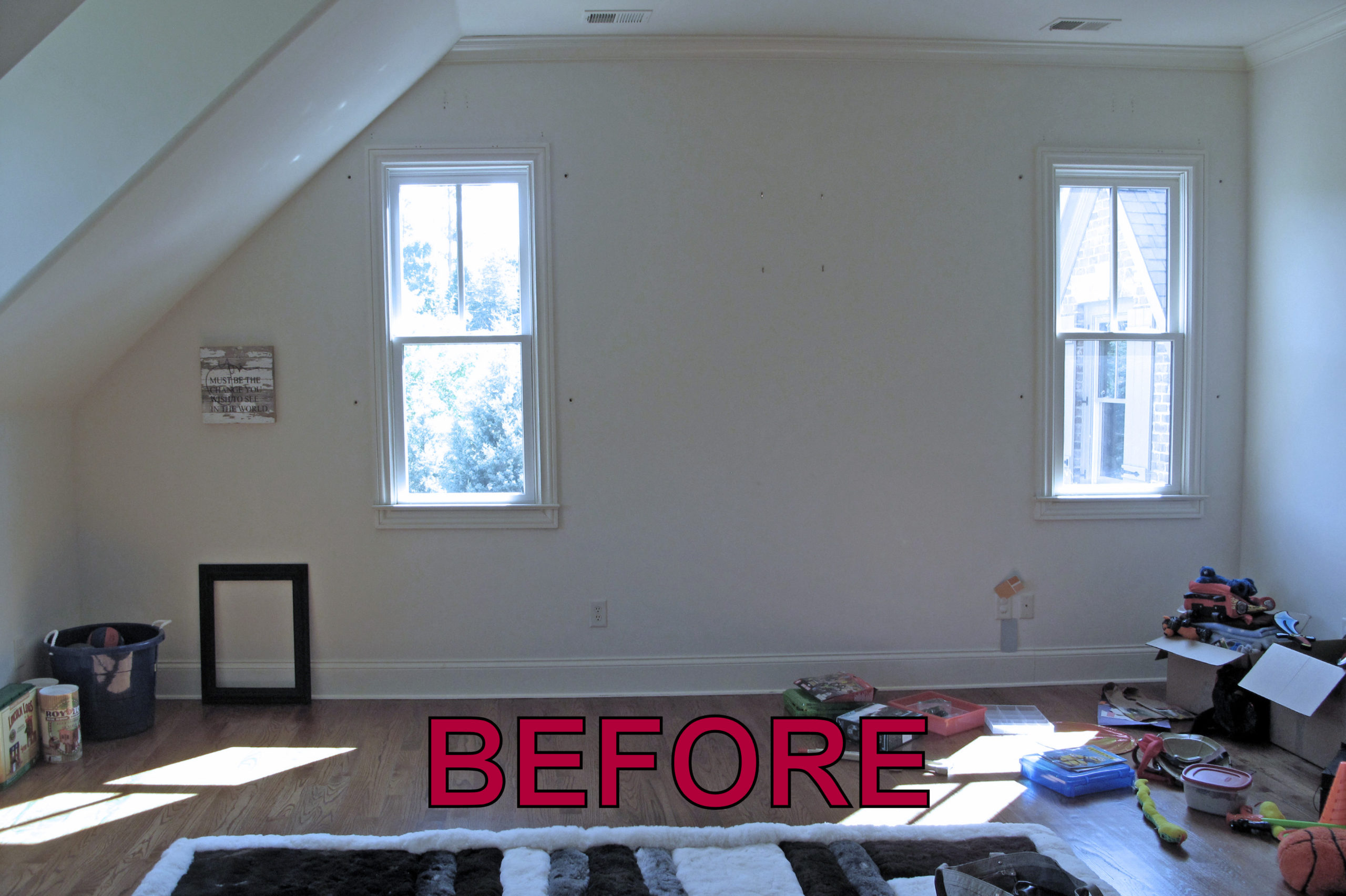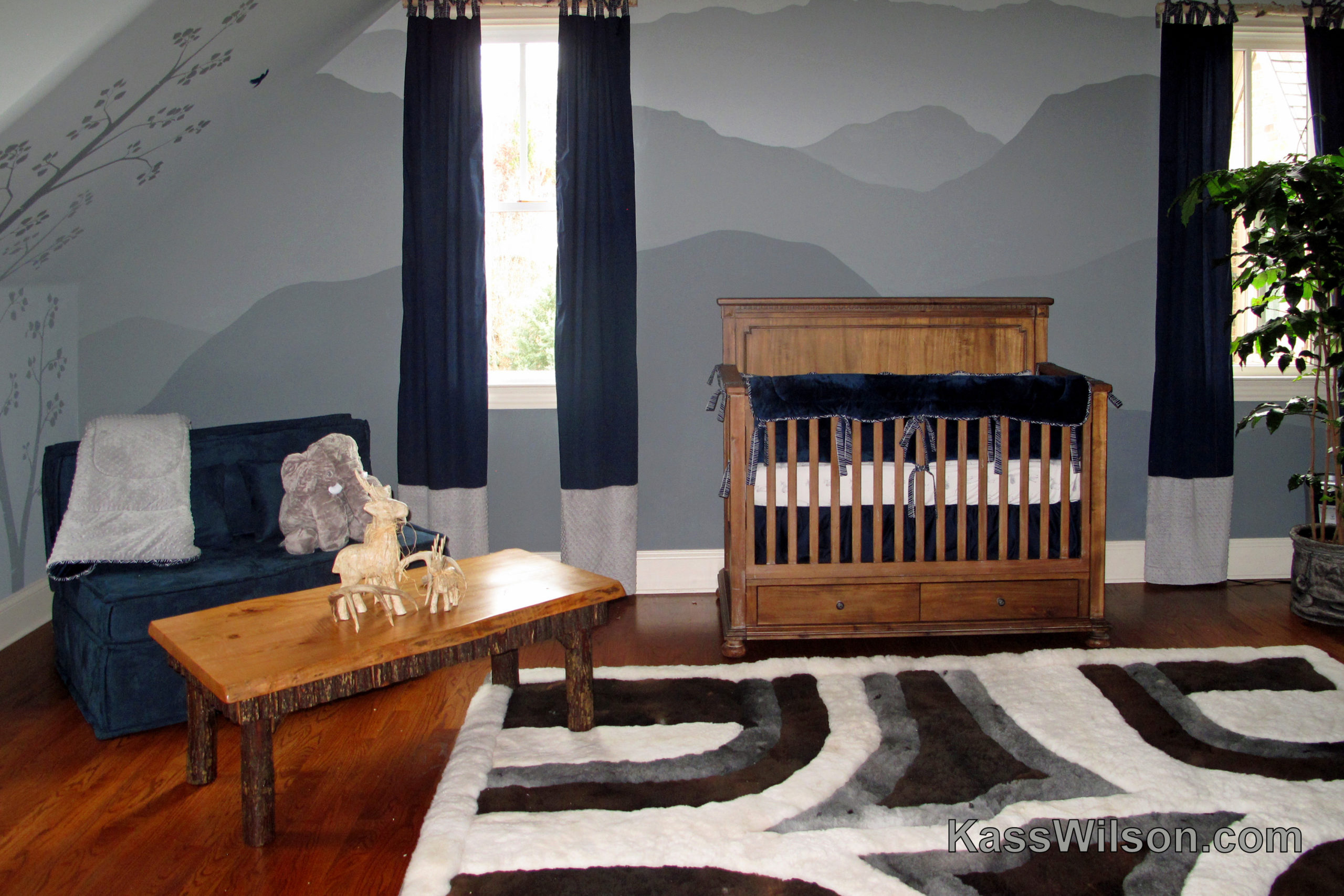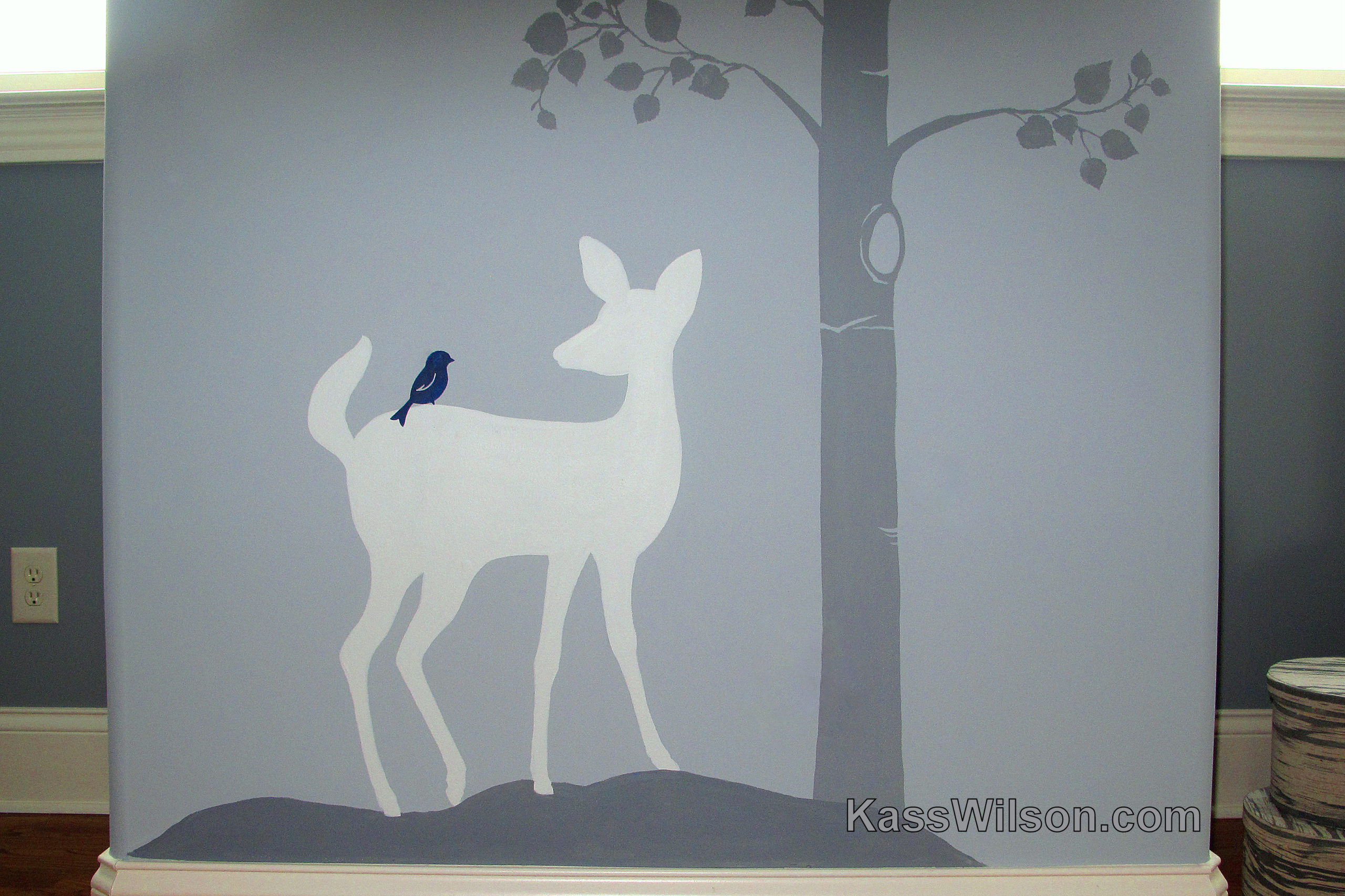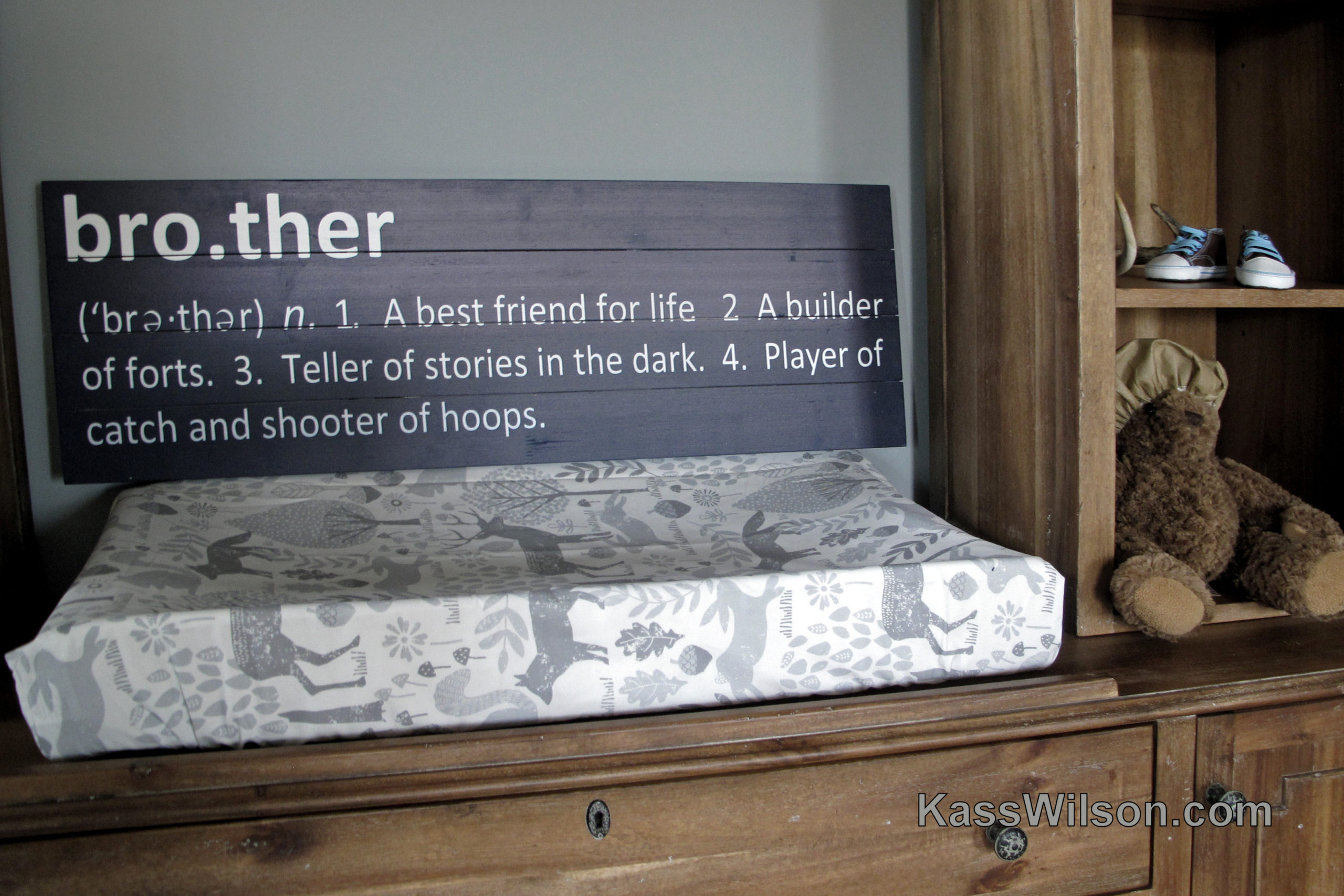 1 Nursery Mural IMG_2519pspic
3 Mountain Mural IMG_2545pspic
4 Painted Deer IMG_2515pspic
5 Painted Plaque IMG_2534pspic
A super-soft alpaca rug offers an inviting place for playtime. The addition of big fuzzy animal friends sets a playful tone while trees and natural accessories bring the outdoors in. Everyone is anxiously awaiting the arrival of the new bundle of joy.
Designed in collaboration with:
Mom, Dad, little brother and 2 very loving Grandmothers