Lost and Found...Aged Plaster Over Images
Consistent with a historical theme, designer, Celesa Tuning skillfully blended a respect for tradition with unexpected details. Her concept was to utilize a faux finish that represents the beautiful effects that happen as a result of time.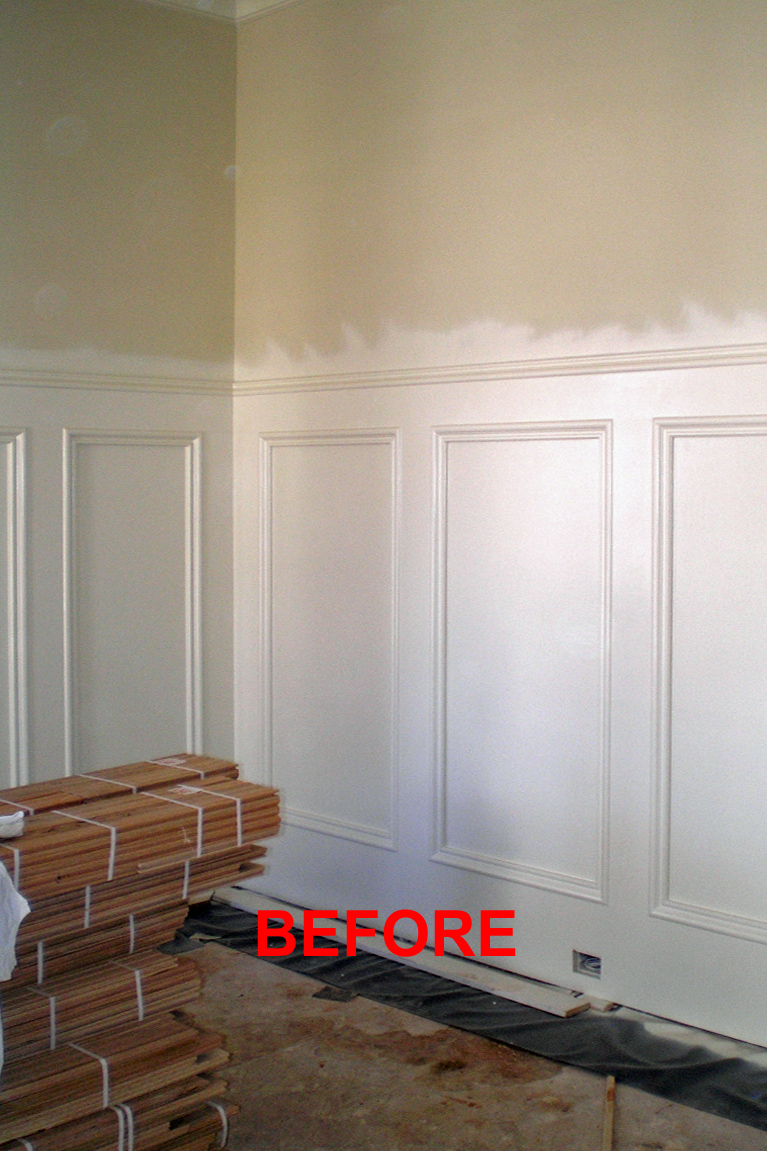 Before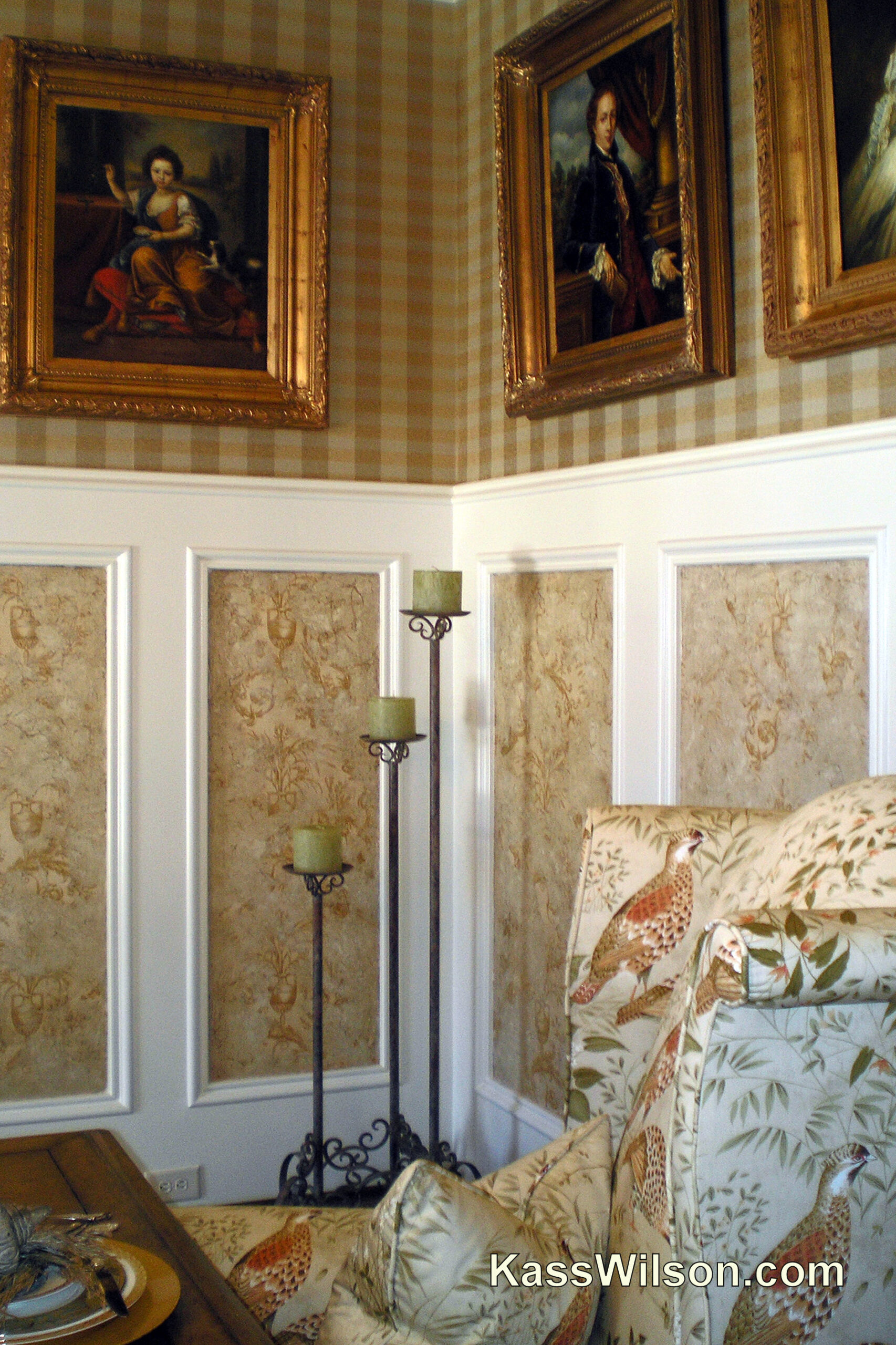 After
The Design Process:
Wainscot paneling is usually about 30"- 36" high. In this case, it is more than half the height of the walls. This makes it an important feature. Within the panels, a faux finish was applied with a historical pattern embedded beneath aged and cracking plaster. It represents how layers of plaster will eventually depart from the walls to reveal lost treasures of the past that have now been found.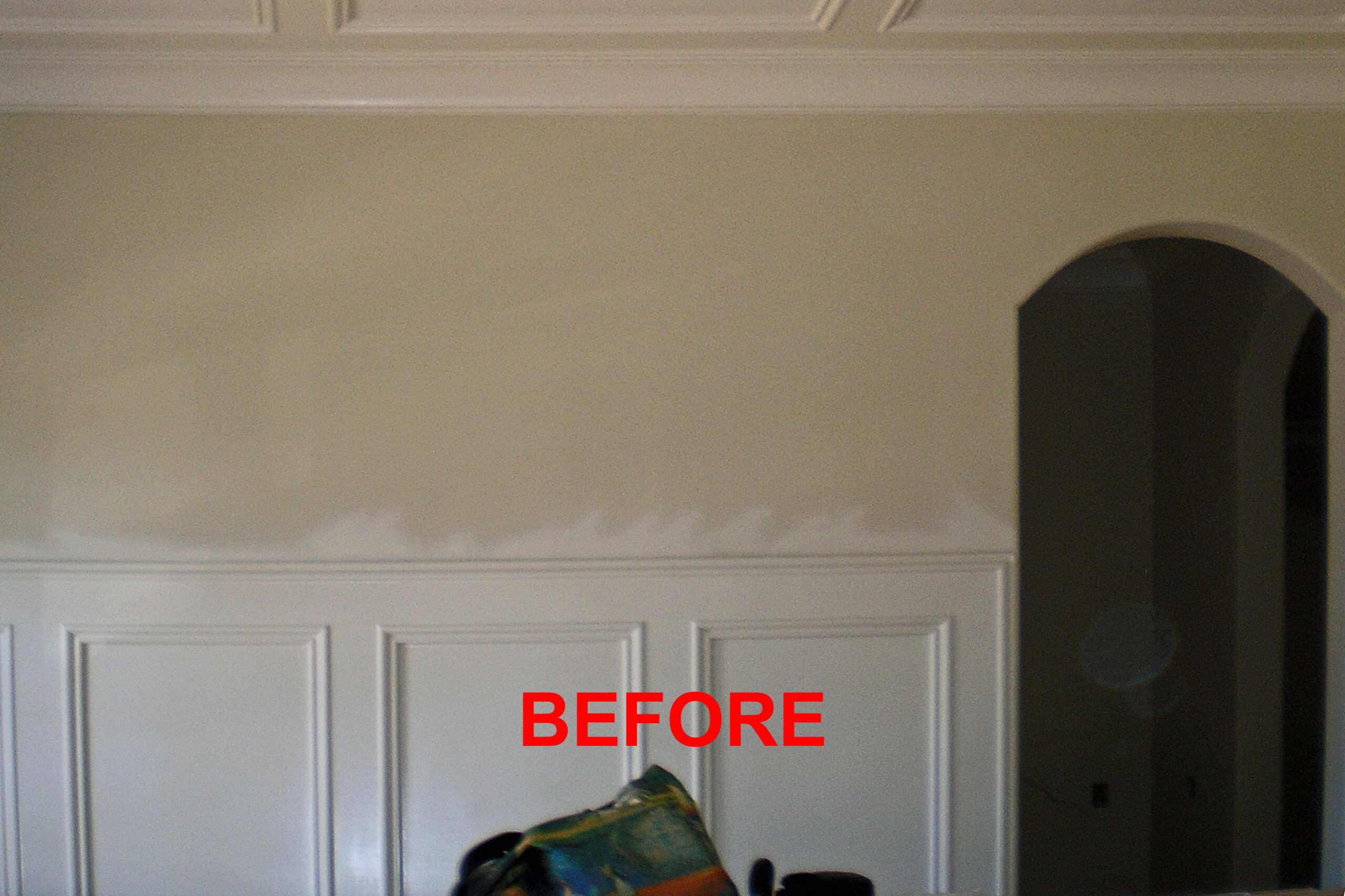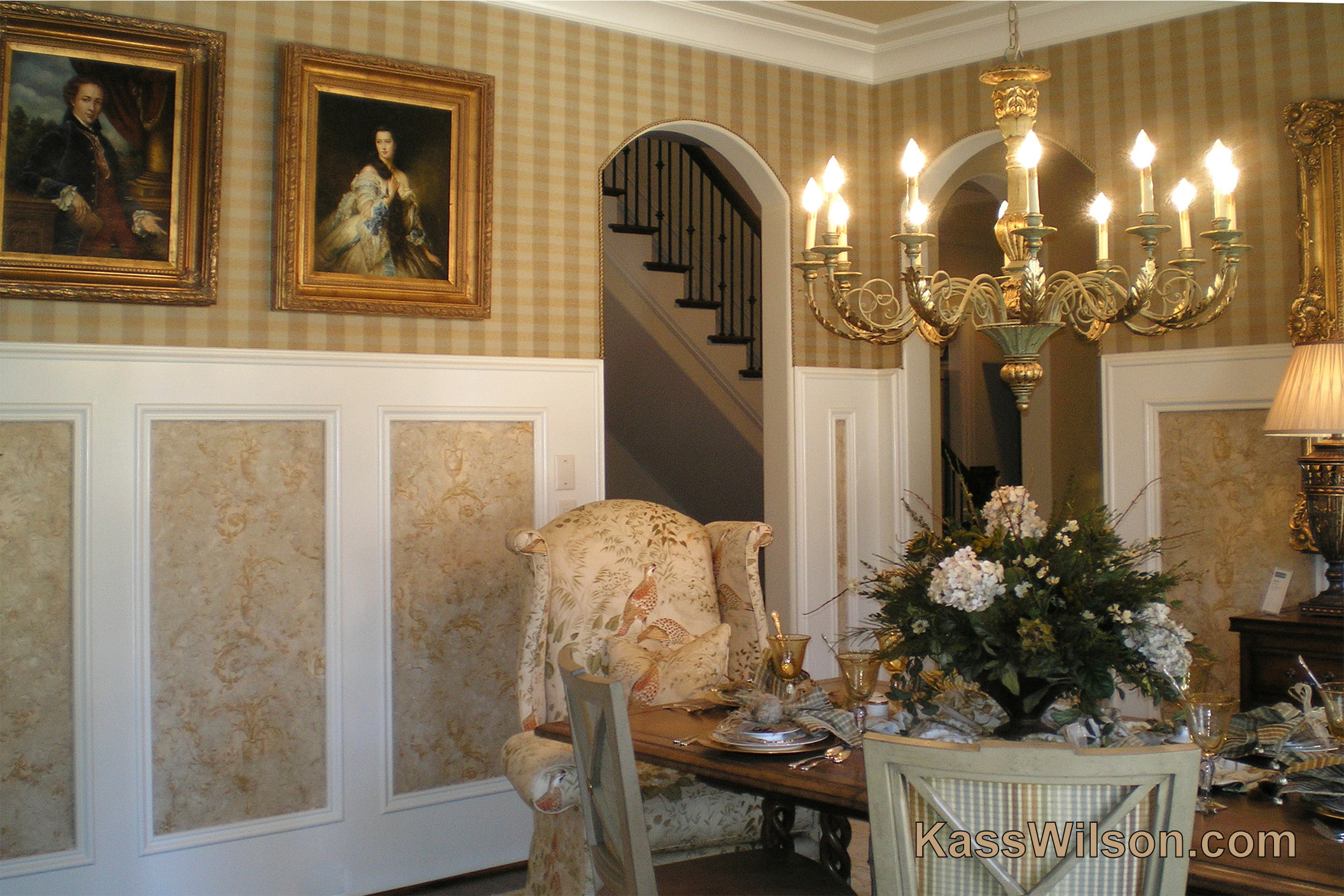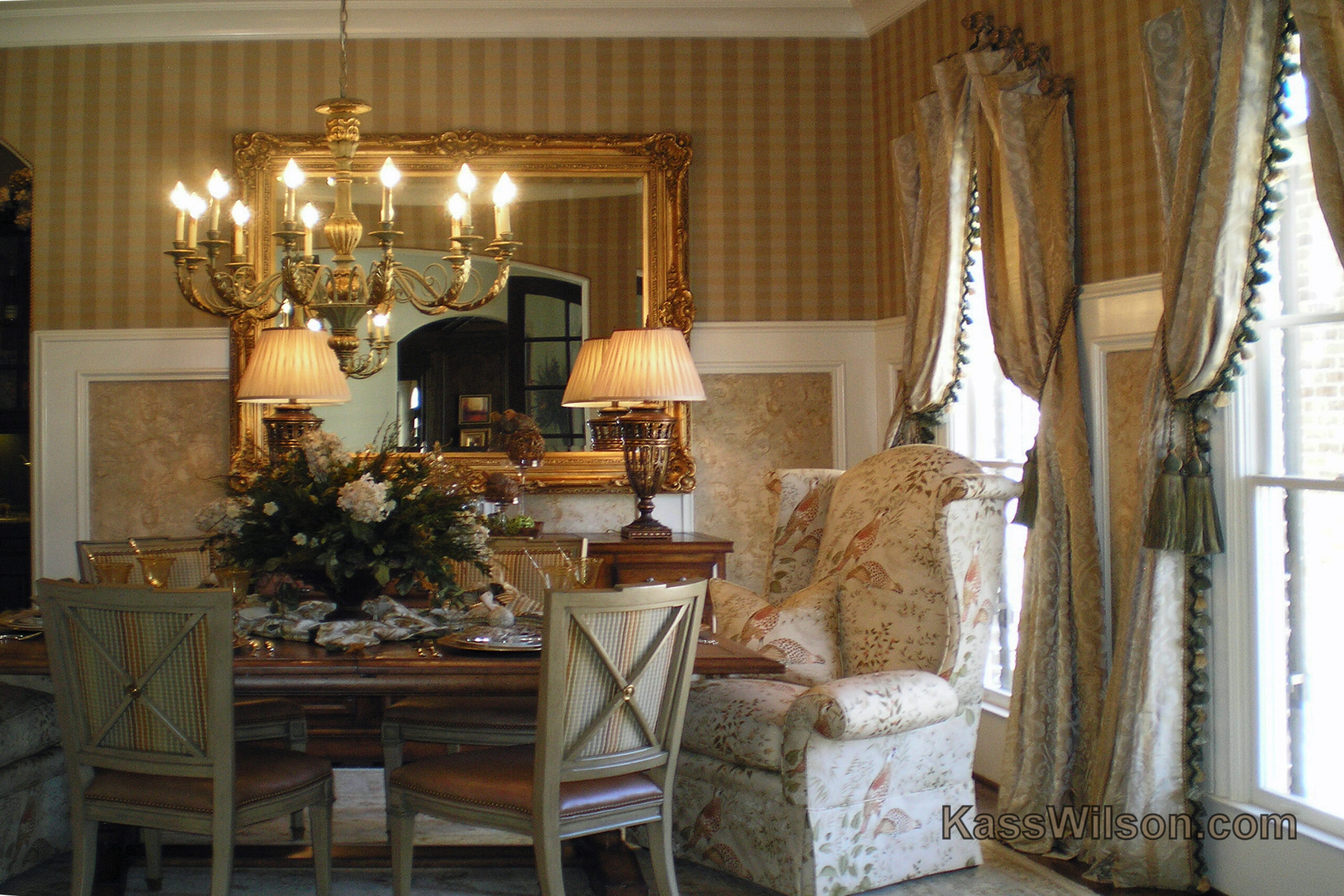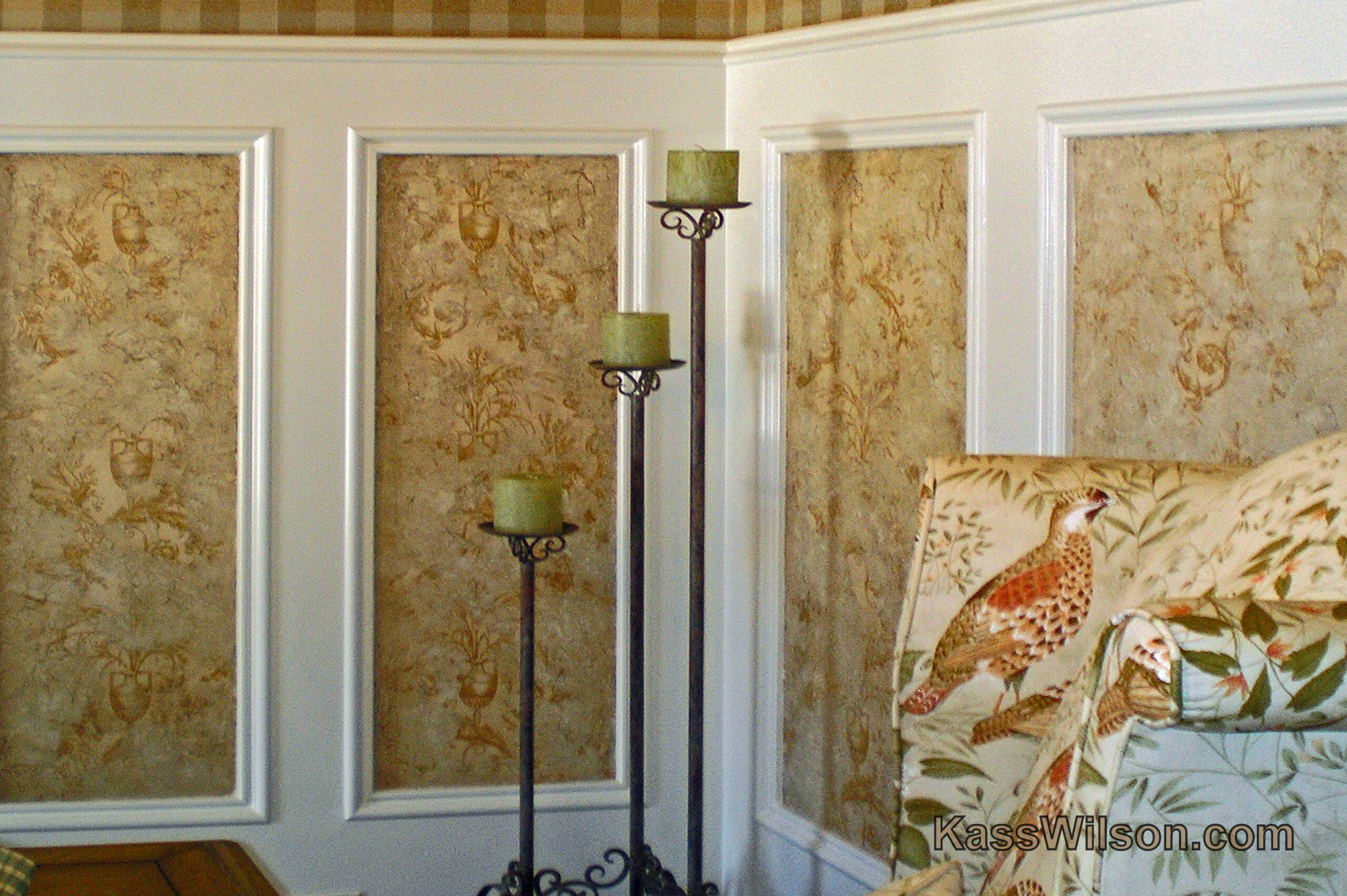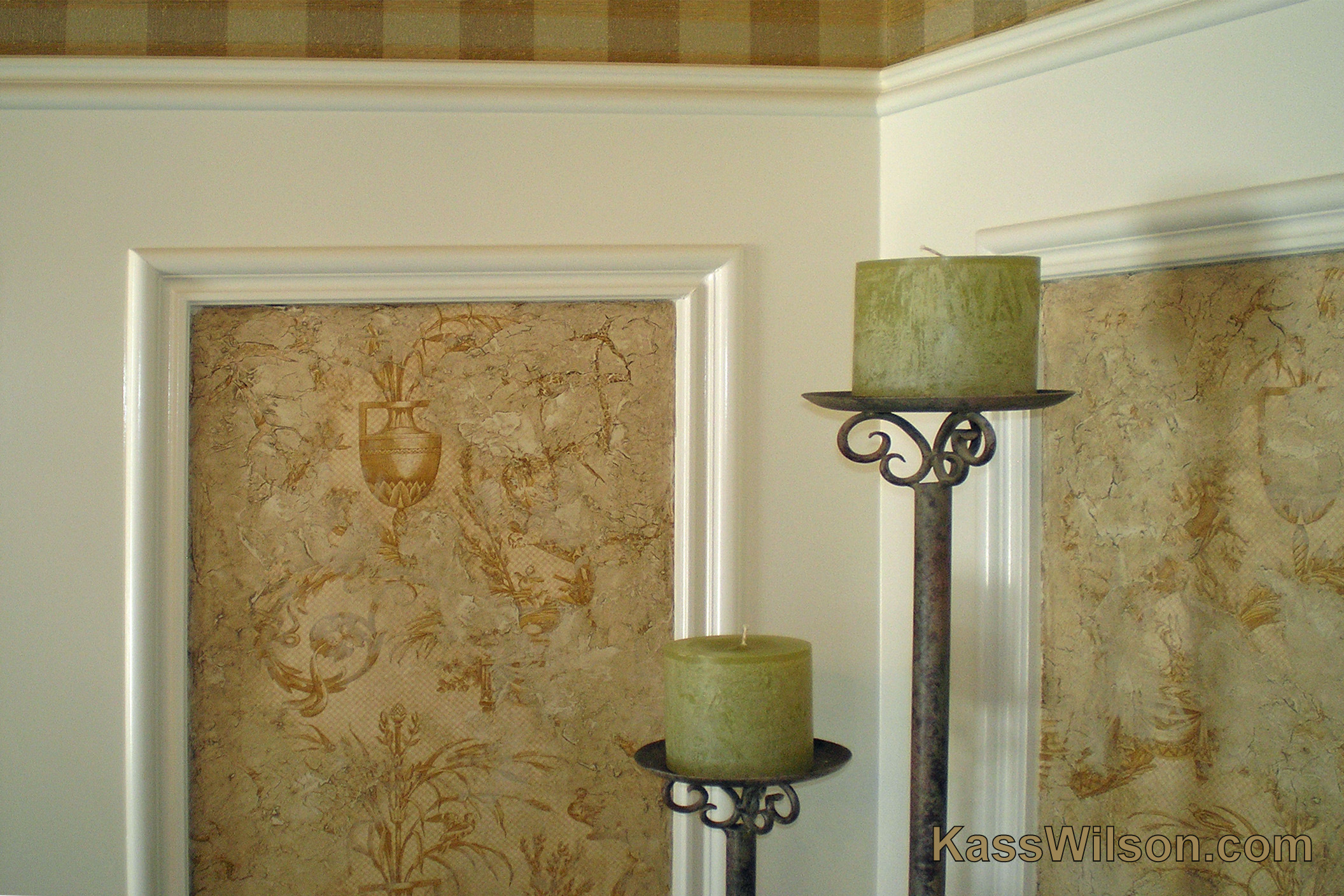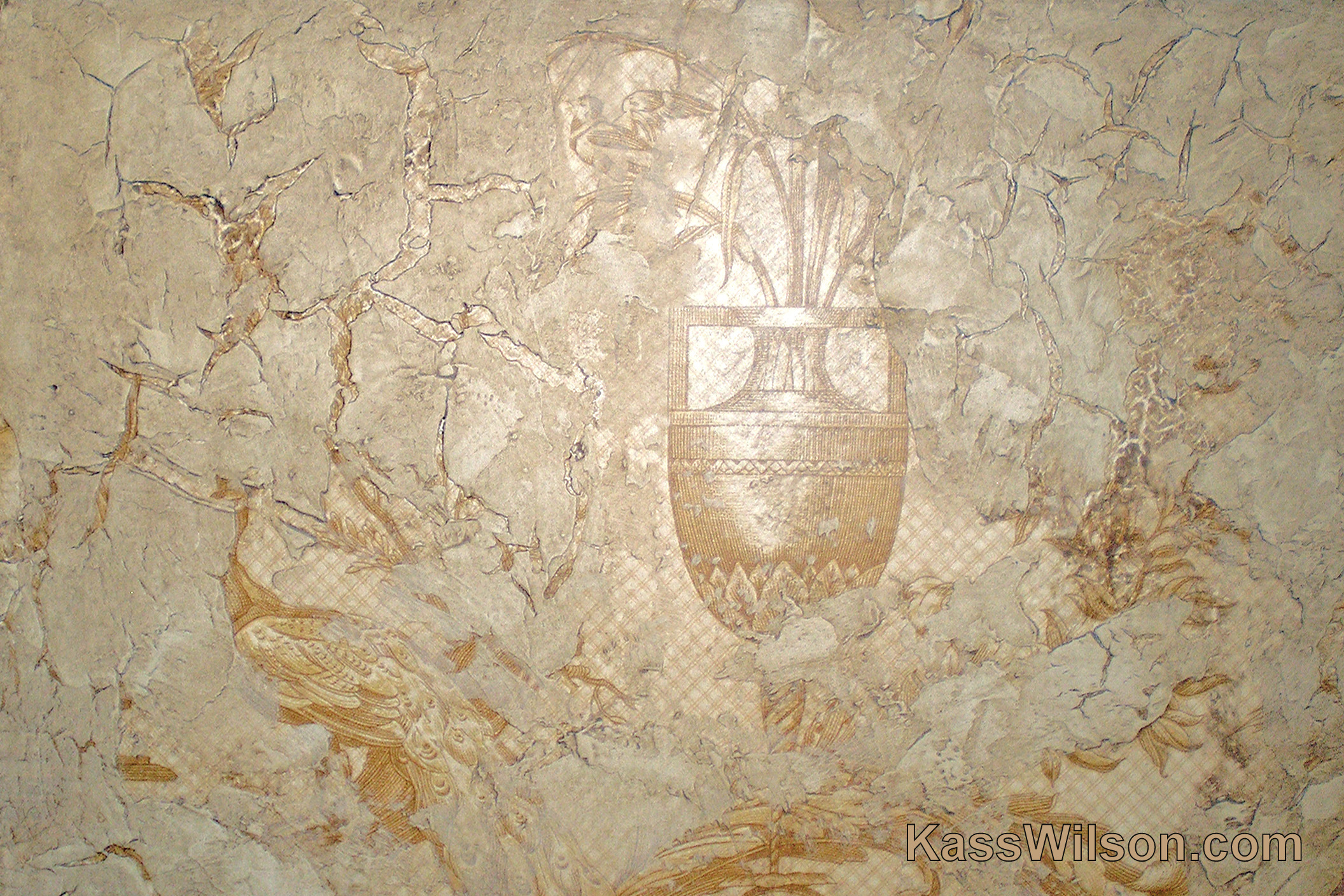 This dining room welcomes you with classic elegance and a twist of intrigue. It is a tribute to the fact that good design will always stand the test of time.
Designed by:
Celesa Tuning