Purpose Driven Design...Raised Silver Design On Groin Ceiling
A dining room, by nature, is a simple space intended for special gatherings. The focus of a dining room is usually its table. But in this case, the defining feature is the graceful curves of the Groin Vaulted Ceiling. By definition, this is where two barrel vaults intersect at ninety degree angles. The intersecting curves create "ribs" and allow the natural reflection of light and shadows to show off the details like a sculpture. This alluring architectural feature is not only about science . . . it is a work of art.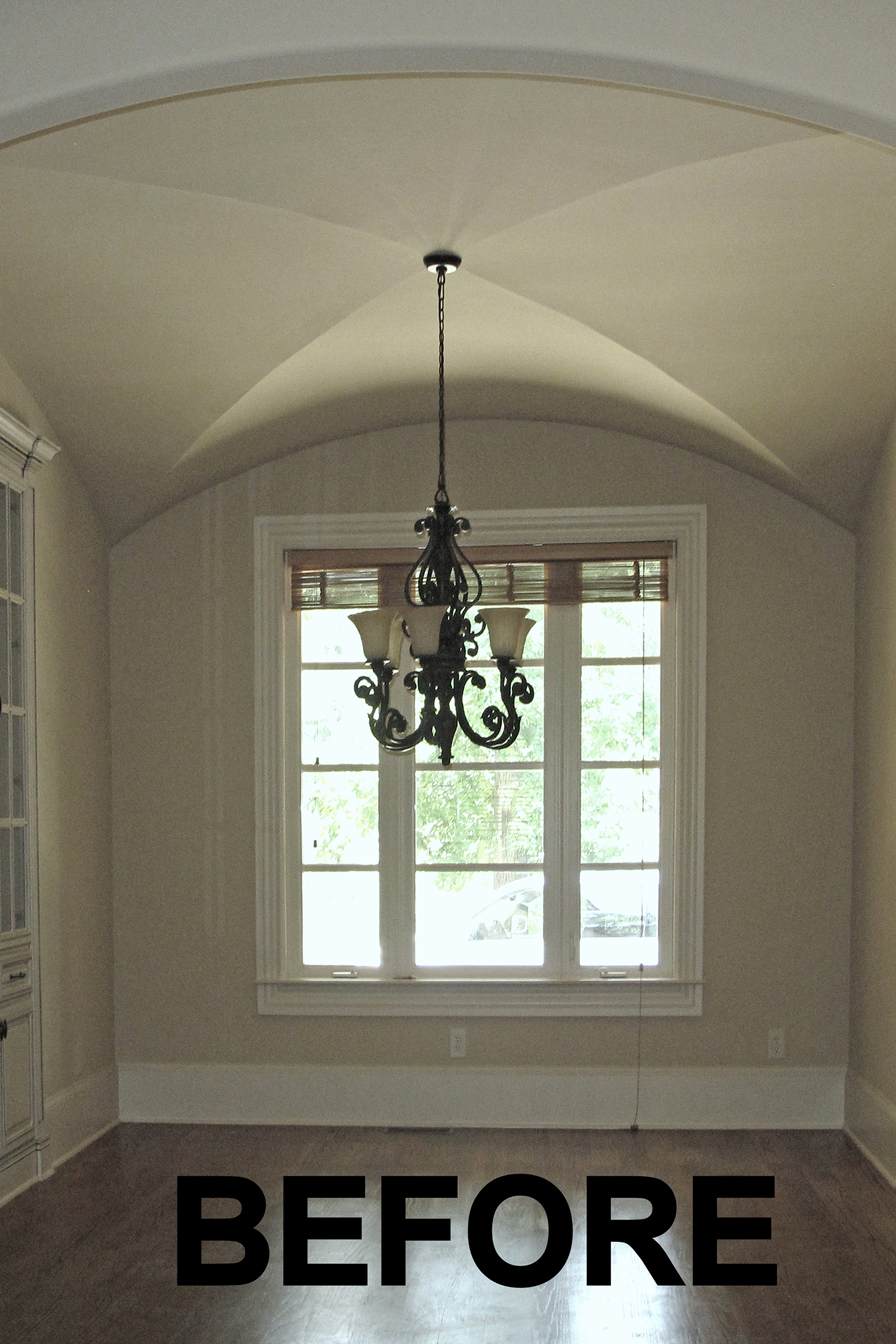 Before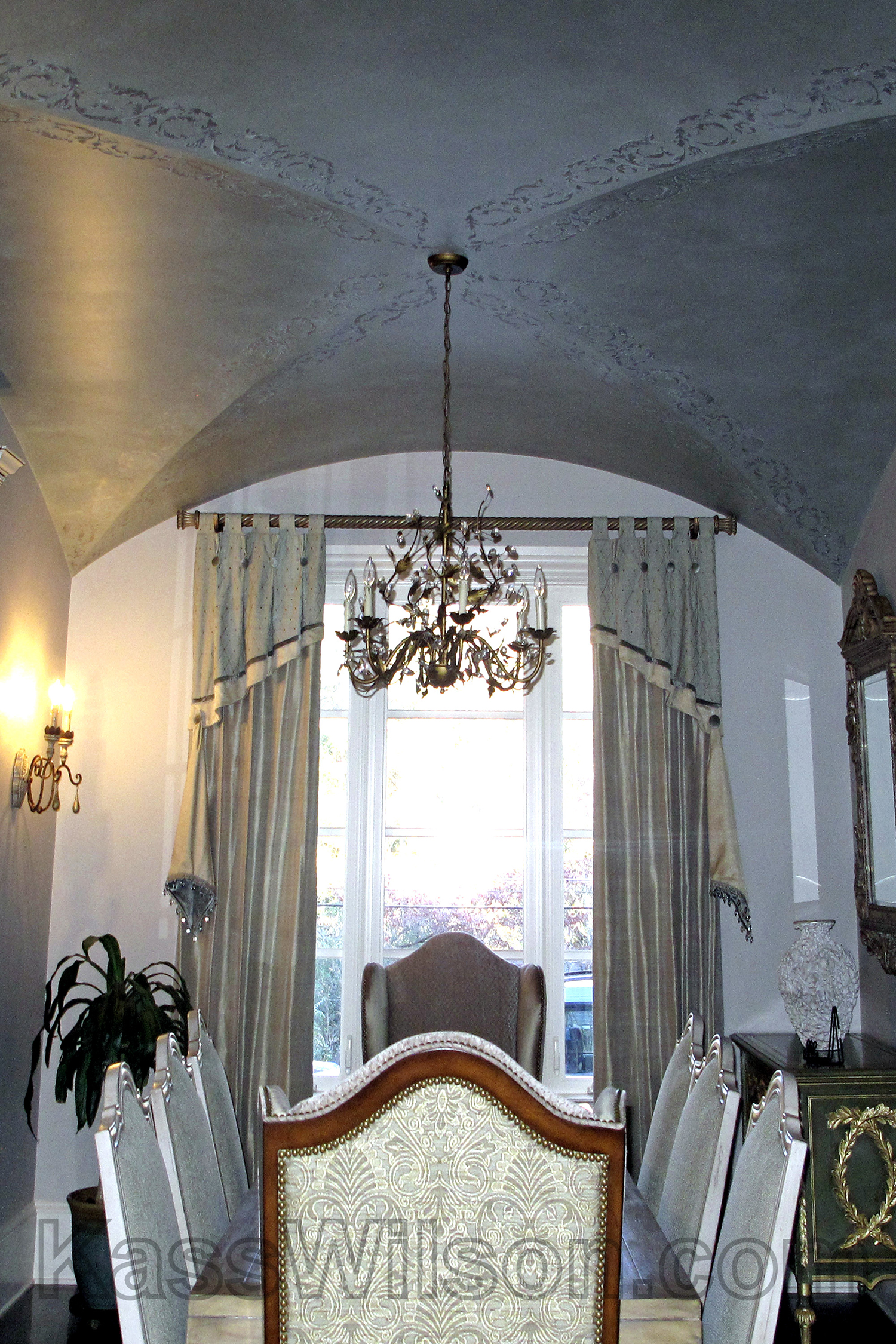 After
The Design Process:
Having a degree in Interior Architecture, interior designer, Laura Bloom, was focused on creating a purposeful blending of furnishings with the architecture. This began with subtle shifts of color and a faux finish on the ceiling that included a raised (dimensional) metallic design along the "ribs" to accentuate the graceful curves.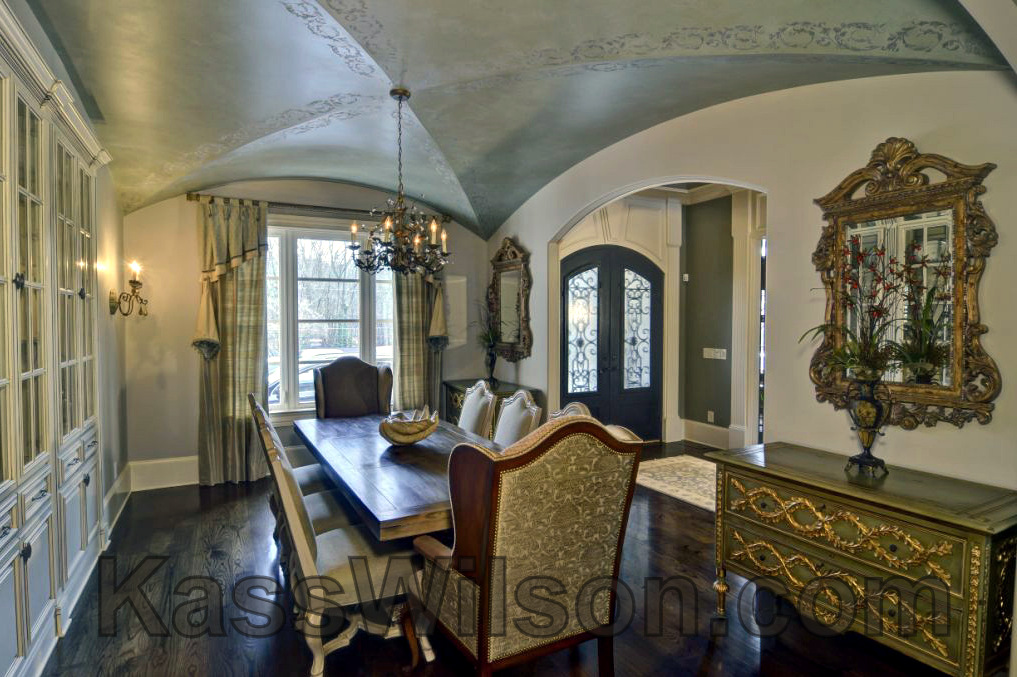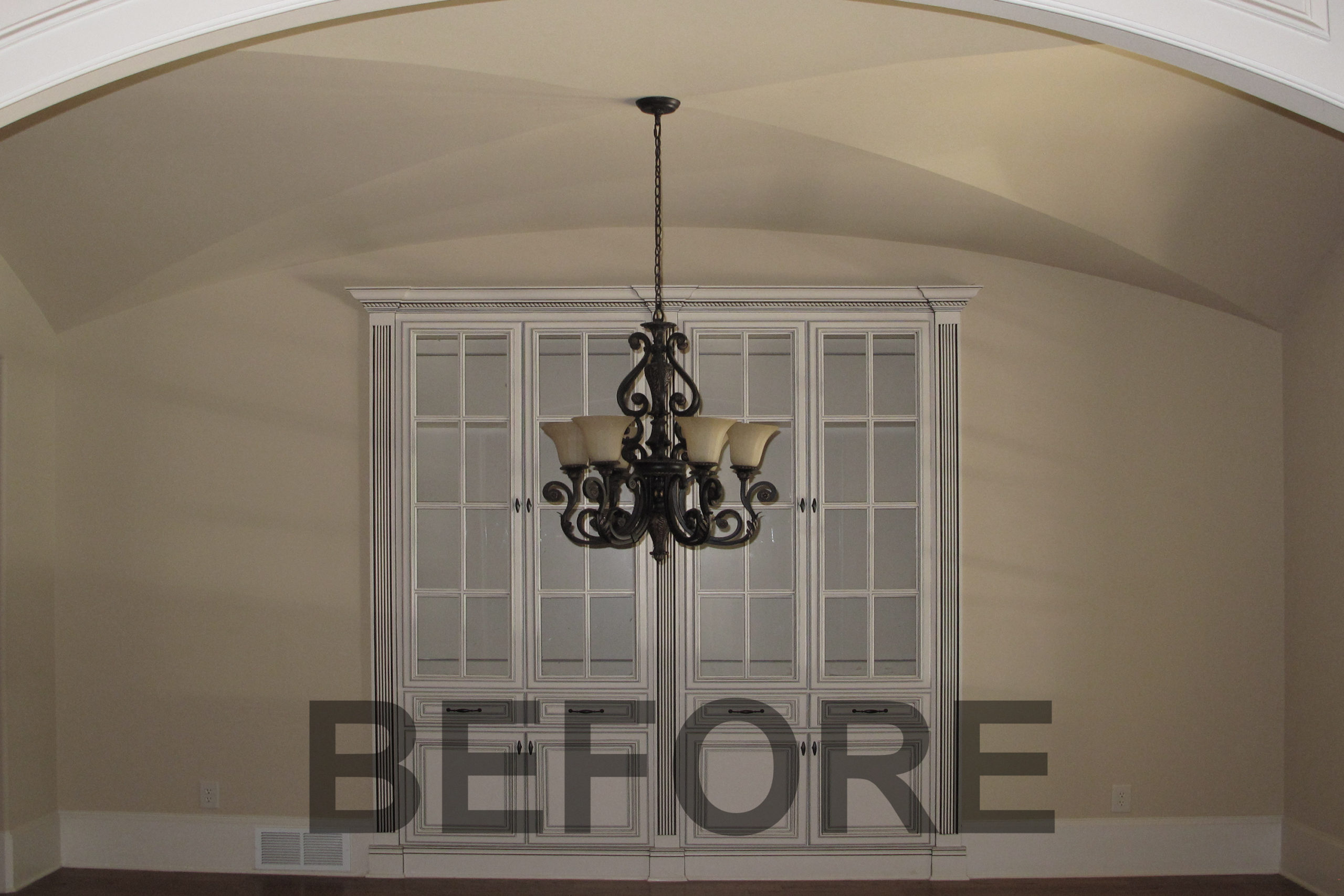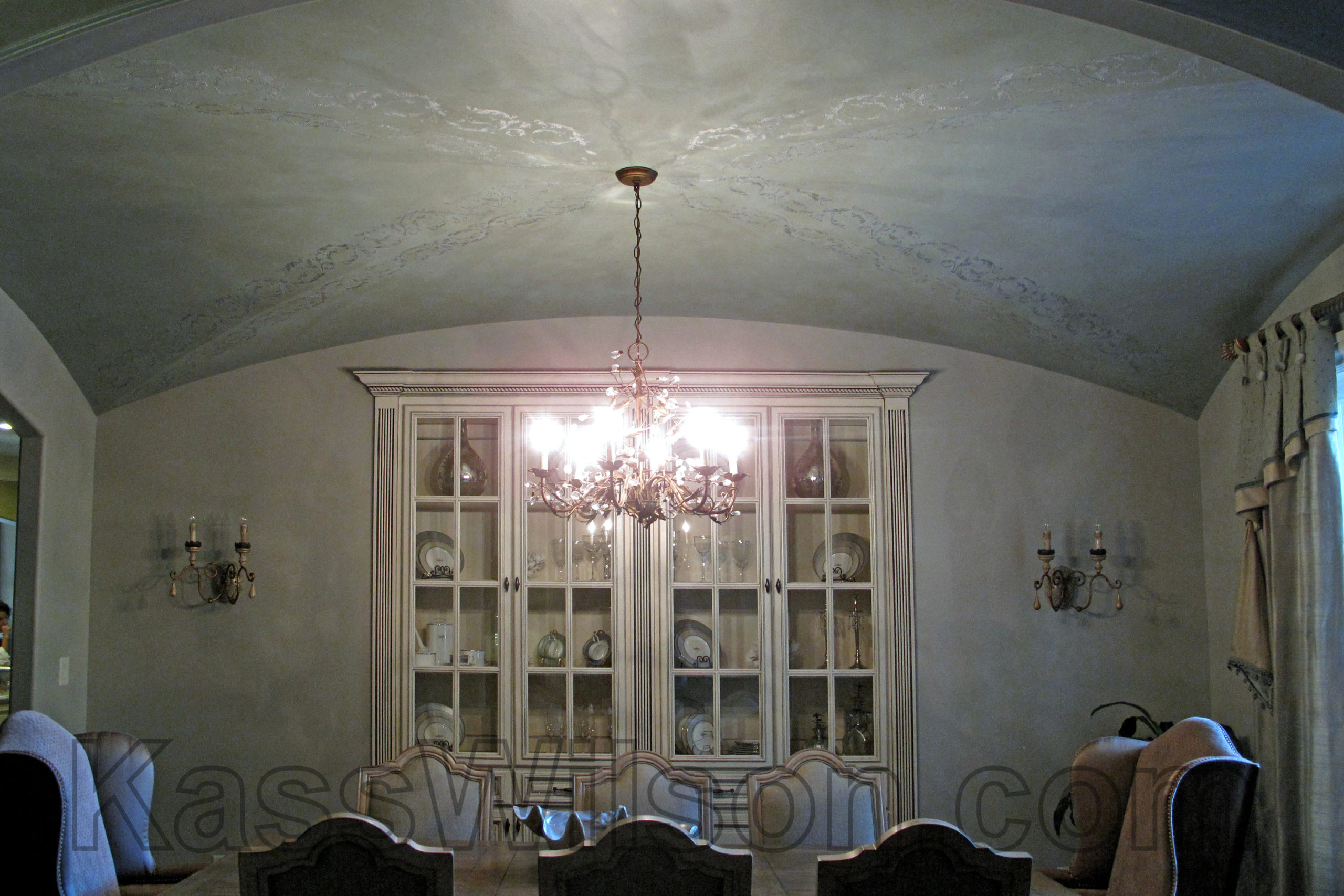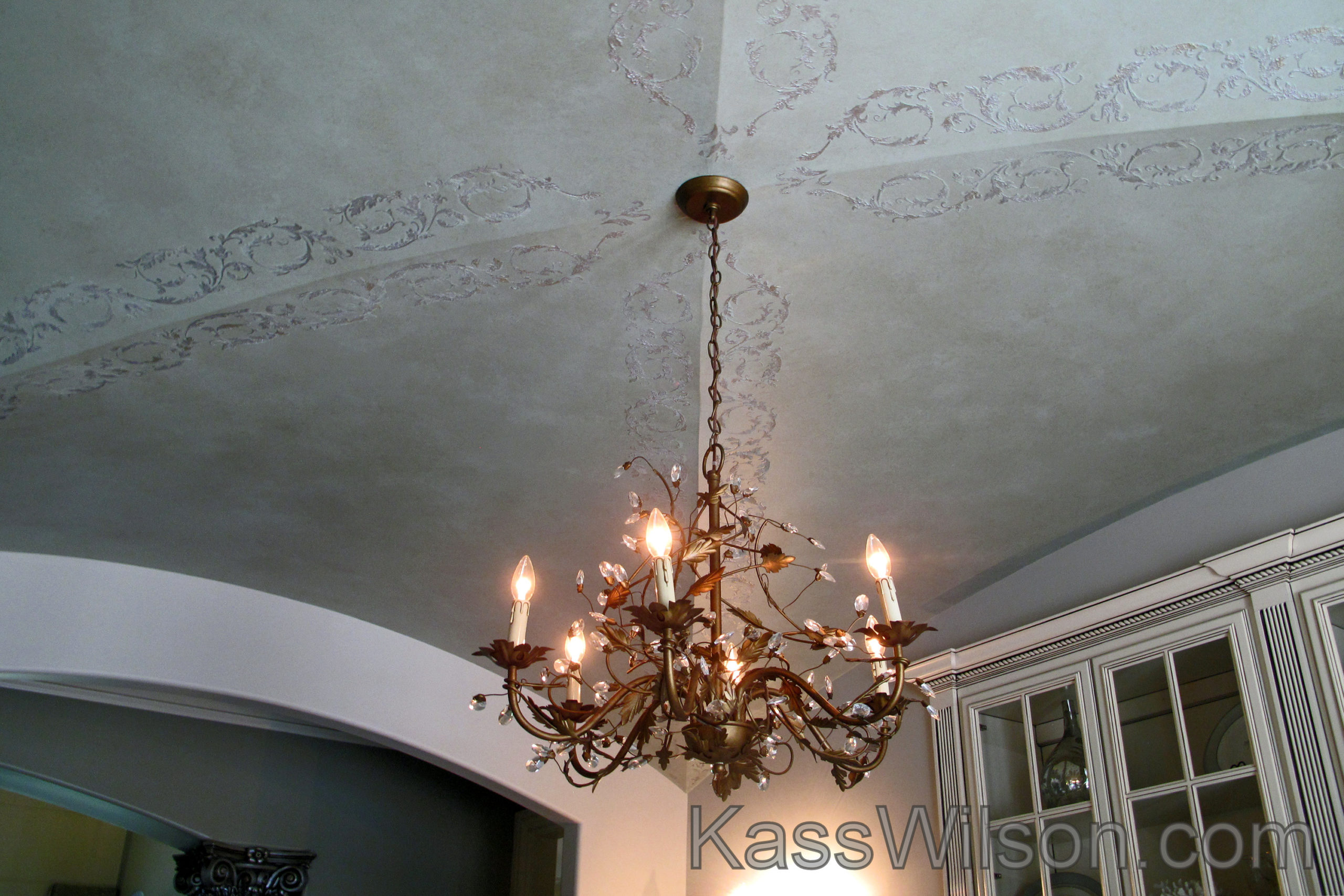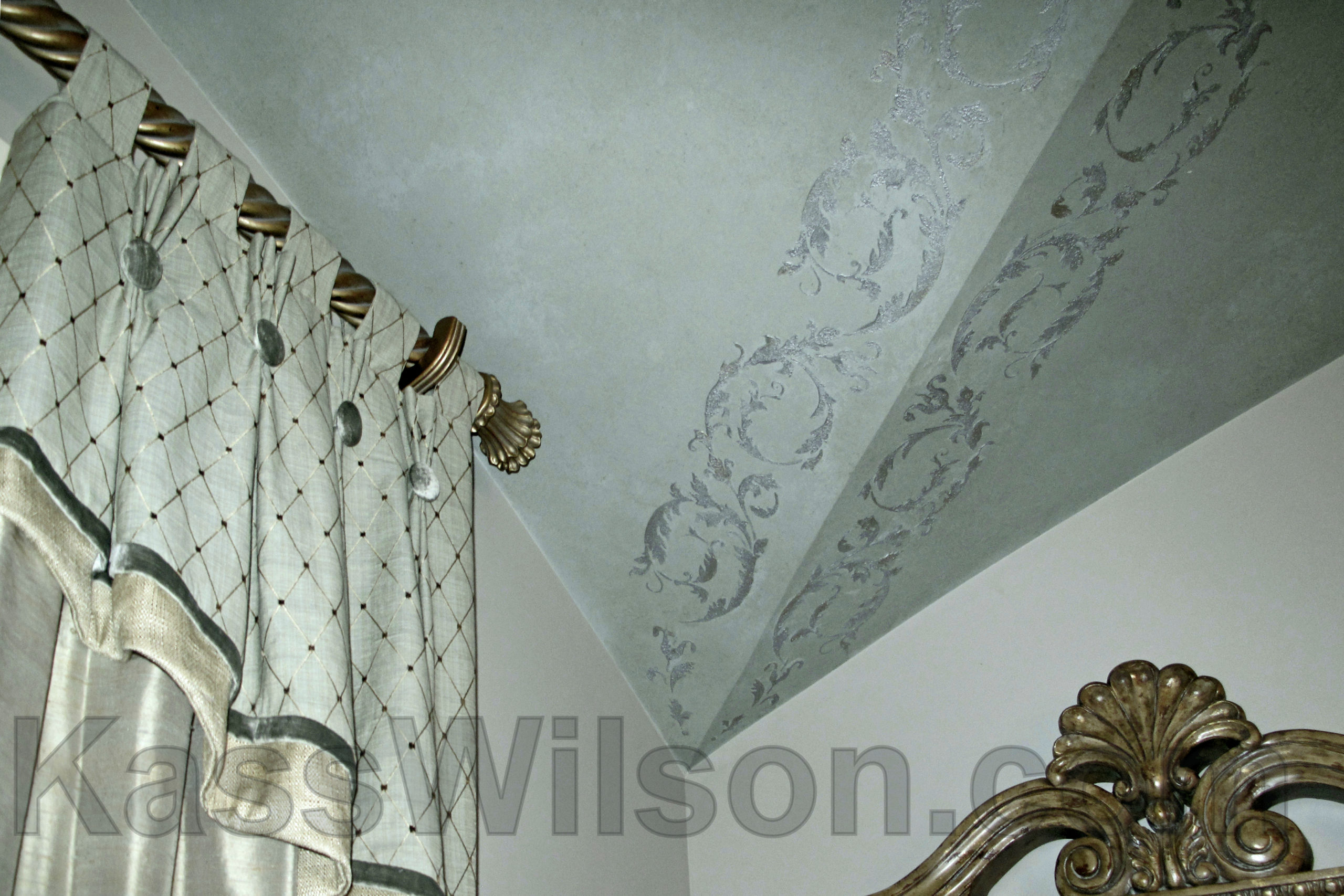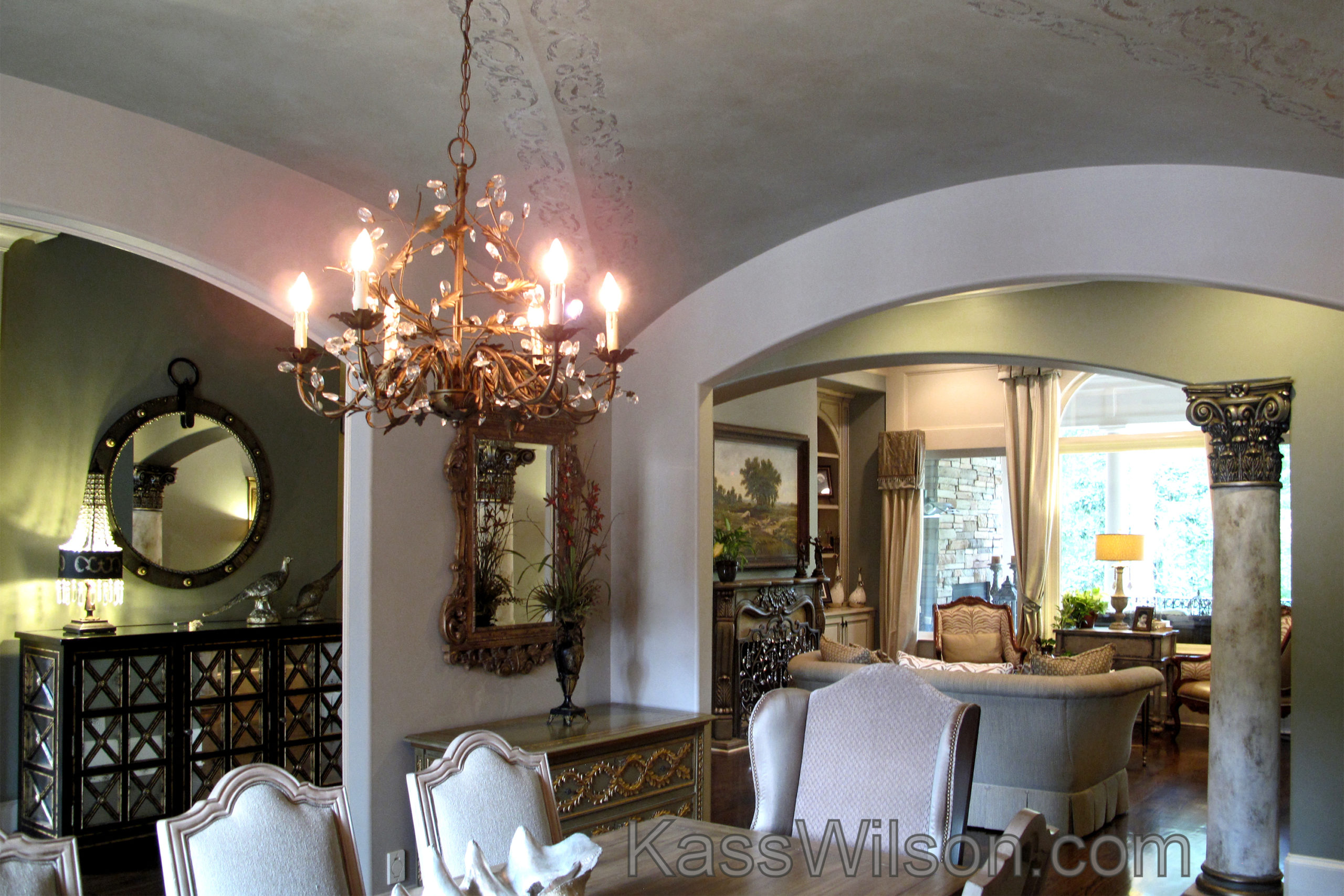 3 DINING ROOM CEILING hei-lfd-3pswm
6 STENCIL ON CEILING IMG_8886pswpicwm
7 CLOSE UP OF DECORATIVE ARTISTRY 7233pspicwm
8 RELATES TO OTHER SPACES 8895pswpicwm
Notice how every detail in this space relates back to the prominent ceiling. Within the window treatment, the diamond pattern in the fabric echoes the joints formed in the ceiling and was shaped to follow the curves of the arches that surround the room. Likewise, each piece of furniture continues to celebrate the sculptural effects of the architecture within this home.
Every feature of this space was thoughtfully examined and came together with the perfect balance of color, shapes, pattern and proportion. On the day of installation there were many "ah ha" moments as the details were revealed. A close look at each carefully planned element made us appreciate this space as being "purpose-driven design".
Special thanks to Laura Bloom of Home Expressions Interiors for inviting us to be a part of this spectacular project that was also the winner of Atlanta Home Improvement's "Best Before and After Renovations for 2013".