Sugar On Top...Metallic Stencil On Walls
Sometimes small spaces can pose the biggest design challenges. This powder room is on a terrace level that services a theater room, a bar, a pool table and also provides access to the pool outside. In essence, this powder room is amidst "party central" but needed to remain consistent with the elegant design aesthetics throughout the rest of the home. Due to the activities that take place in this area, interior designer, Laura Bloom of Home Expressions Interiors requested a decorative finish for the walls that would be both durable and easy to repair.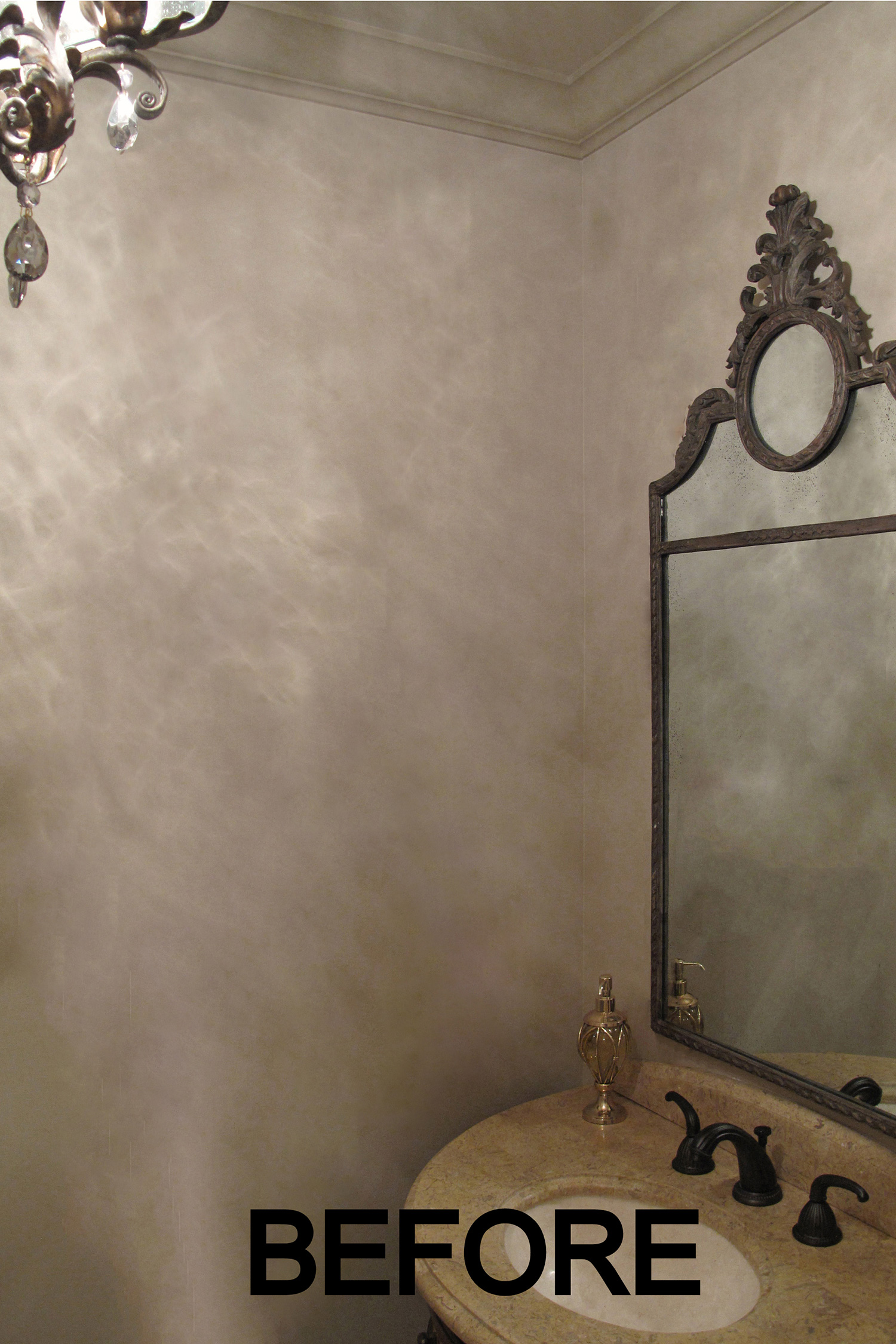 Before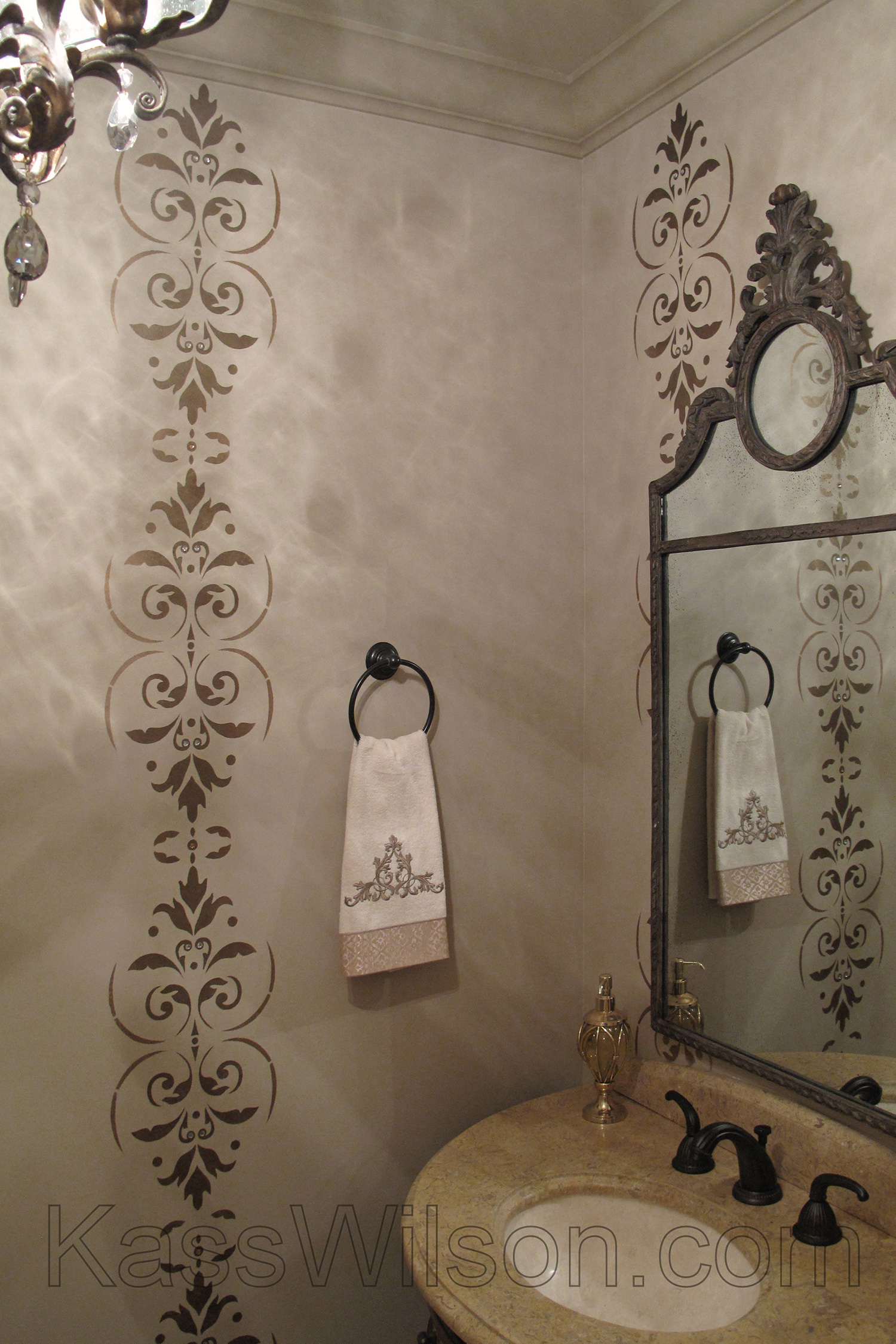 After
The Design Process
The unusual shape of this room meant that emphasis had to be placed on the height of the ceiling and the furnishings rather than across the walls. A stencil design was selected that would compliment the curves of the other elements in the space. The stencil was adapted to appear as long stripes in a graceful pattern. Each line of the stencil design was strategically placed in random spacing to create the illusion of balance . . . even when viewing it in the mirror.
The light fixture cast magical shadows across the walls. As a result, there was no need for any additional texture or artistic finish on the walls. For a touch of BLING, crystals were added on top of the design to emphasize the glamorous style of the room. This simple but elegant decorative finish was like the perfect sprinkle of "sugar on top" to dress up this powder room.
Special thanks to interior designer, Laura Bloom of Home Expressions Interiors
Stencil pattern by Wallovers