Luxury Defined...Raised Faux Silk Stencil
What defines luxury? In general, we think of a well-appointed lavish home that allows the owner to feel pampered or even spoiled. When referring to a master bath remodel, words such as sophisticated, oasis and spa-like also come to mind. But for this client, her definition of LUXURY included having something "unique, original and one-of-a-kind".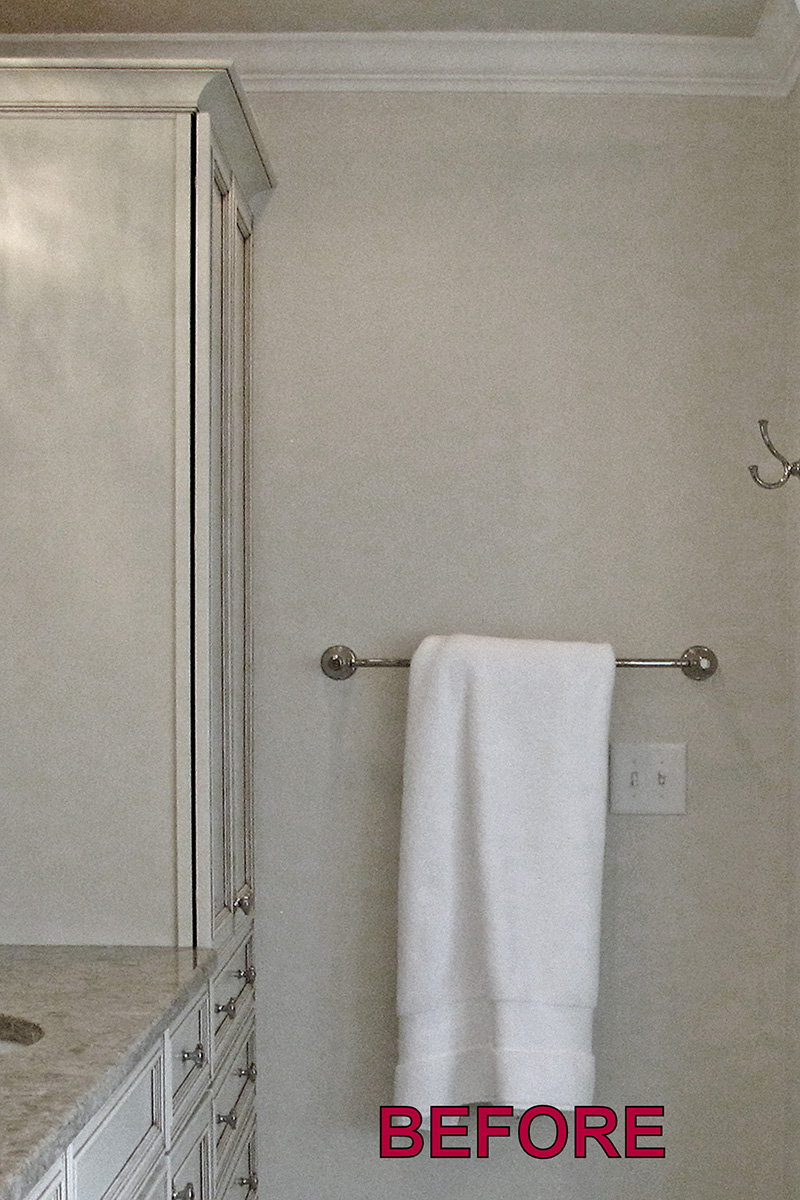 Before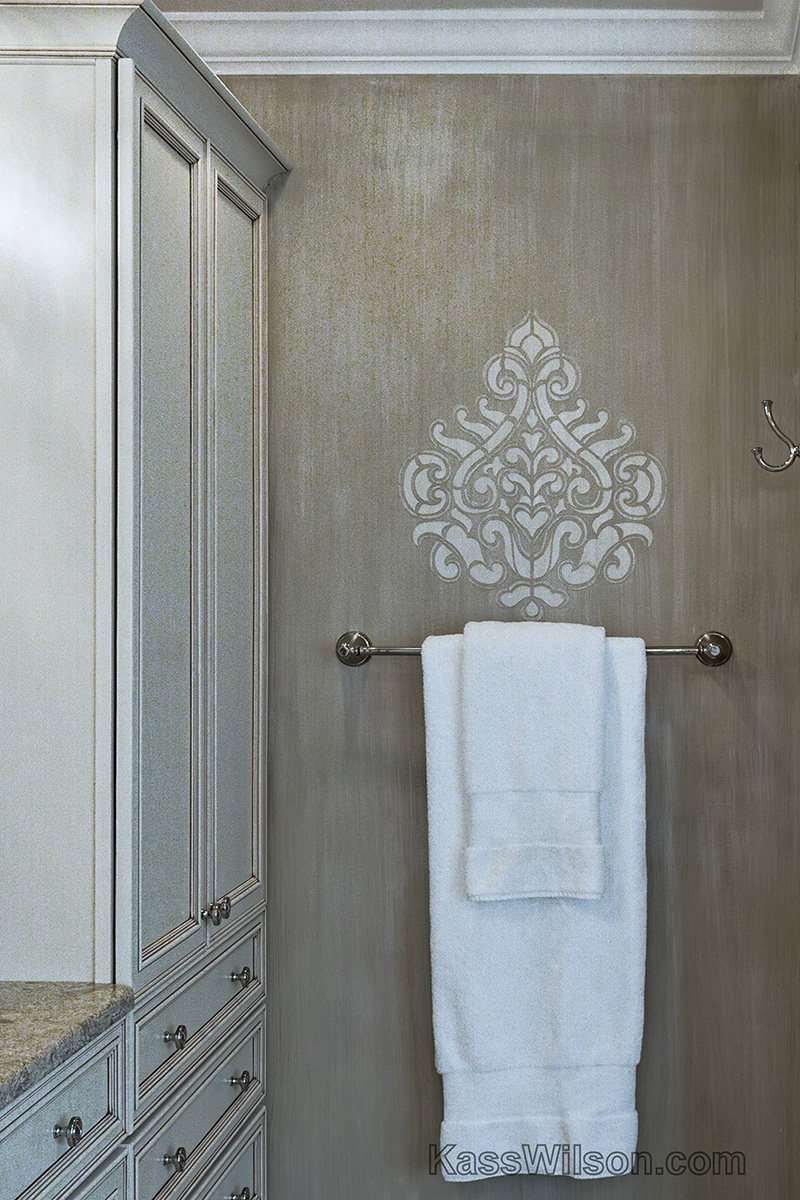 After
The Design Process
Designer, Andrea Teichner believes, "people do not invest in 'things' . . . they invest in feelings. Luxury design is timeless with a sense of sophistication that incorporates beautiful and interesting materials in a well-conceived environment. Bathrooms tend to utilize many hard surfaces. Introducing texture is one of the subtle design elements that can make the overall feeling softer, richer and more interesting." So, we surrounded this space with a faux finish that gives the impression of silk. The raised stencil design was inspired by a shimmering embroidered fabric used for the bedding in the adjoining master bedroom.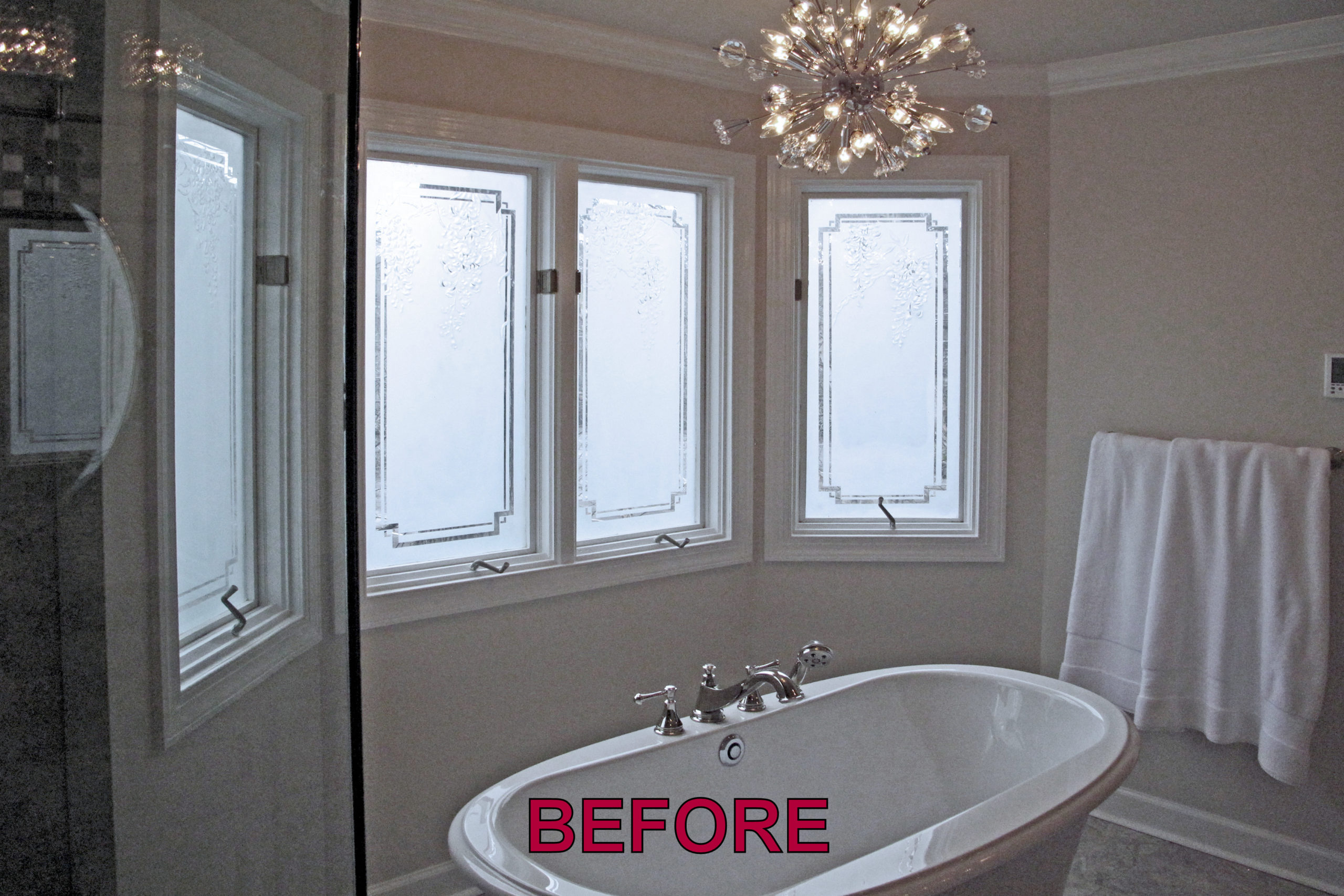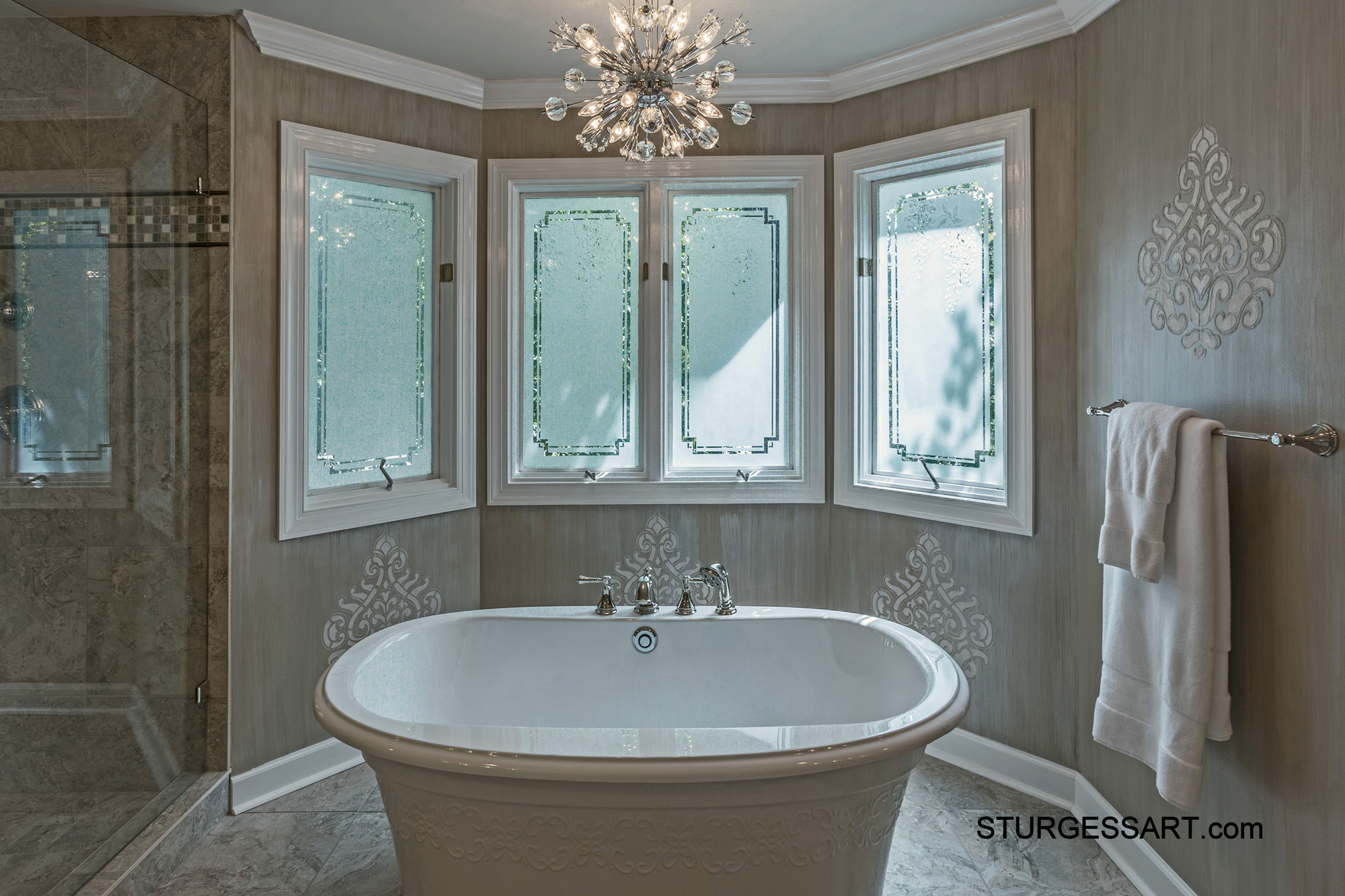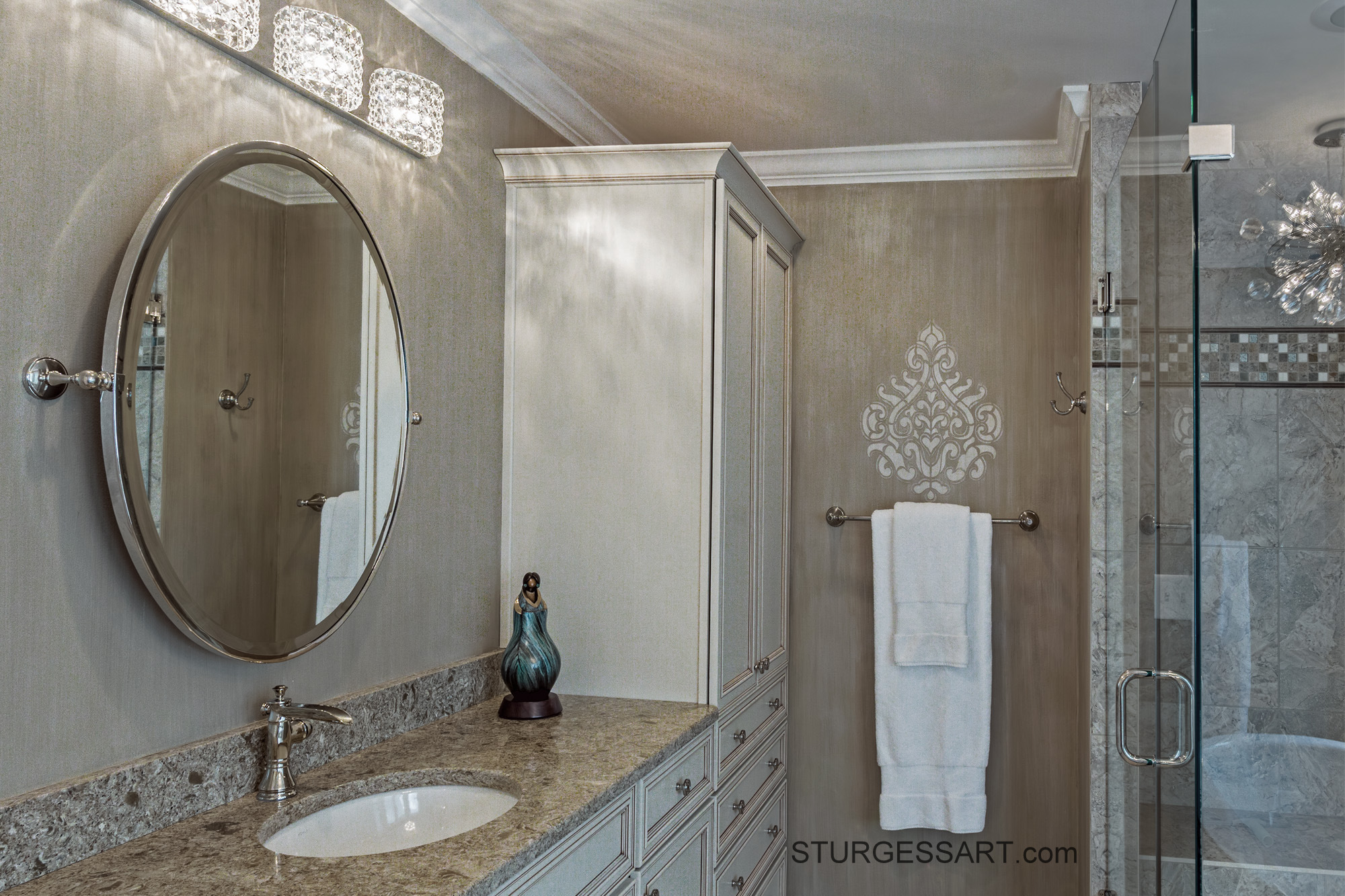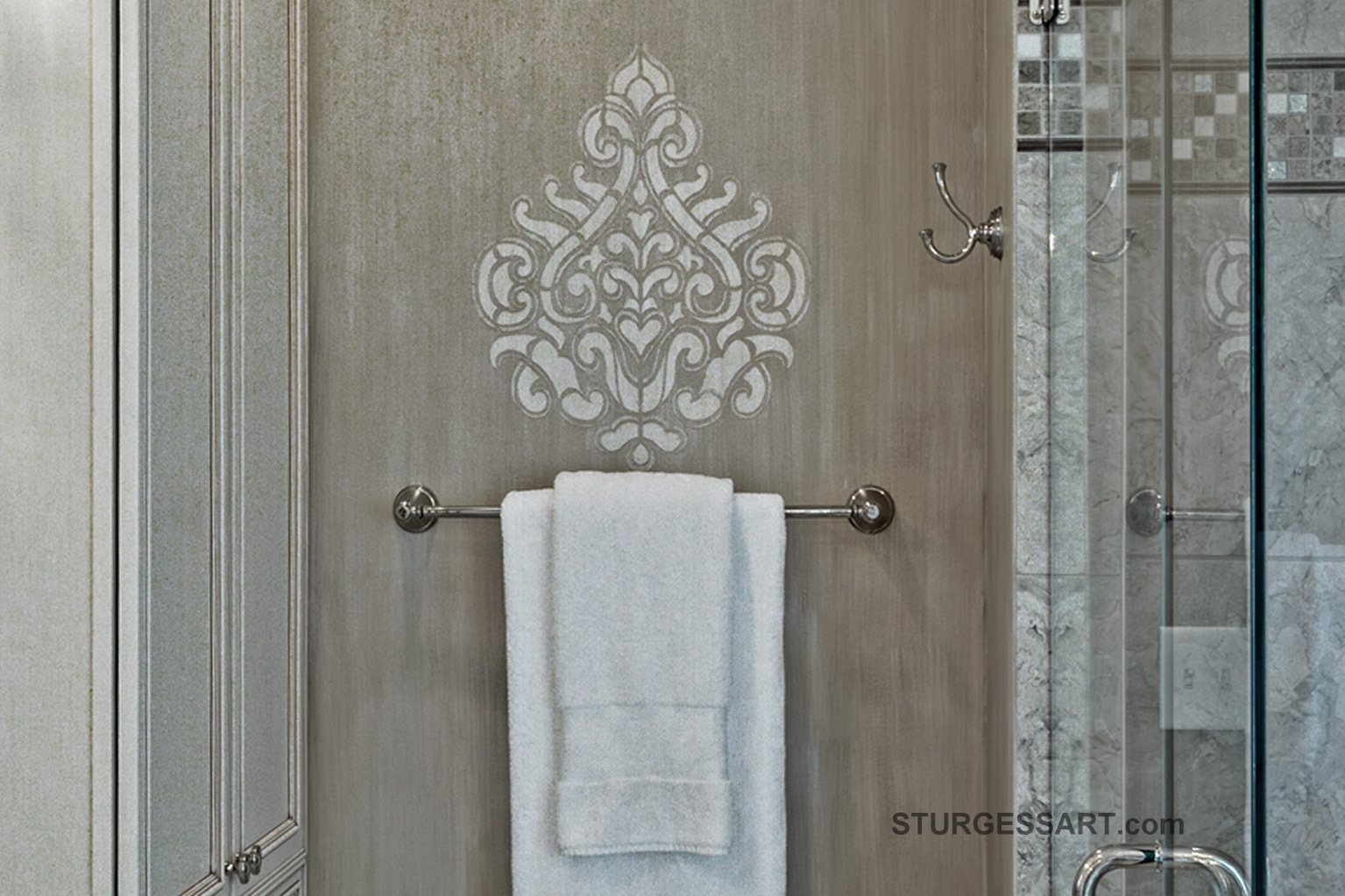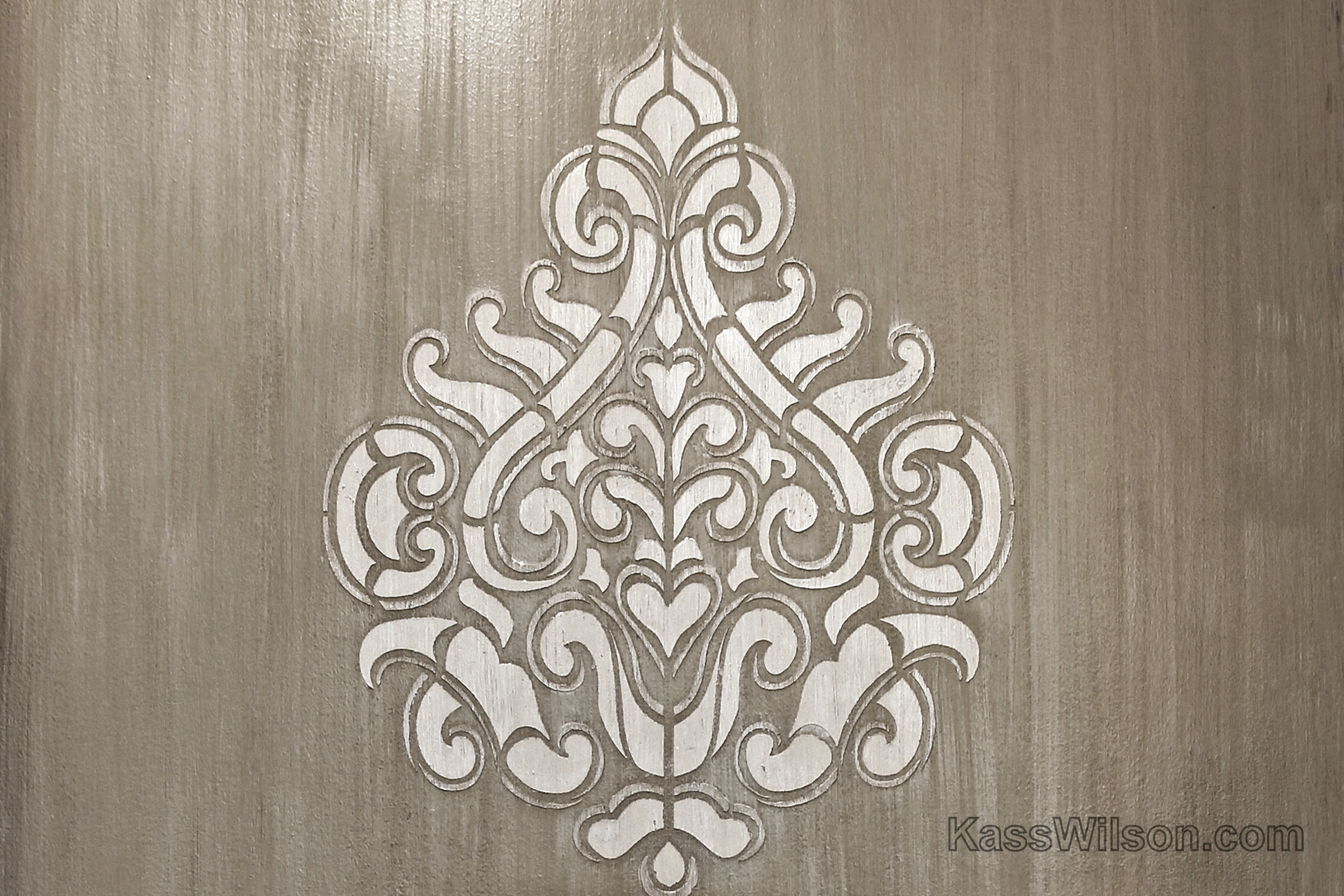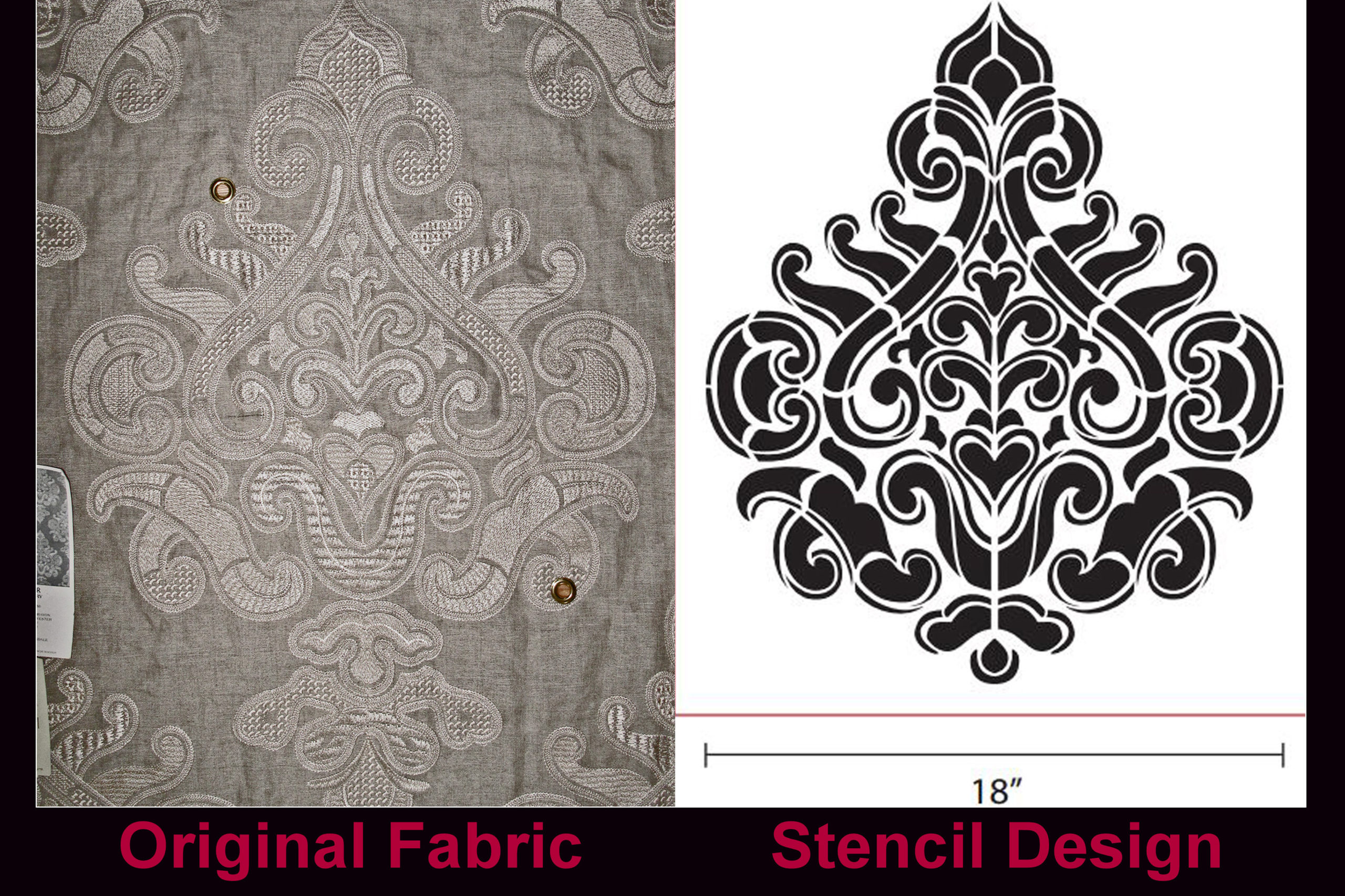 Slide 1 BEFORE IMG_0538pspic
Slide 2 Lux Blog Doug 8641ps2pice
Slide 3 Lux Blog pse pic 150901_Kass_8682-HDR_Edit_
Slide 4 Lux Blog pse 150901_Kass_8682-HDR_Edit_wm
Slide 5 Lux blog 8701ps2wm
Slide 6 Stencil plan picps blog
Design is a series of creative choices and a collaboration of all materials in a space. To be successful, a room must contain the element of contrast that includes colors, patterns and textures. For this bathroom remodel, the addition of an unusual decorative finish adds softness and dimension without sacrificing a clean look that is consistent with luxury.
Designer:
Andrea M. Teichner,
Teichner Interiors, LLX
teichnerinteriors@bellsouth.net
678 910 6211
Contractor:
Frugal Kitchens & Cabinets
frugalkitchens.com
770.460.4331
Photography by:
Doug Sturgess,
sturgessart.com/
dougsturgess@yahoo.com
770 329 3199
Custom stencil fabrication by:
Royal Design Studio
http://www.royaldesignstudio.com/