A Step Above...Metallic Finishes On Staircase
"Being the largest architectural feature in a space, the visual impact of a staircase can make a spectacular design statement. Often times, staircases are tucked away in back hallways, but for architects Marie McNally and Daniel Smith, this staircase was brought to the forefront. Their intention was to transcend an otherwise purely functional element and make it a true work of art to appear as a floating sculpture that leads your eye from the base of the stair to top of the landing.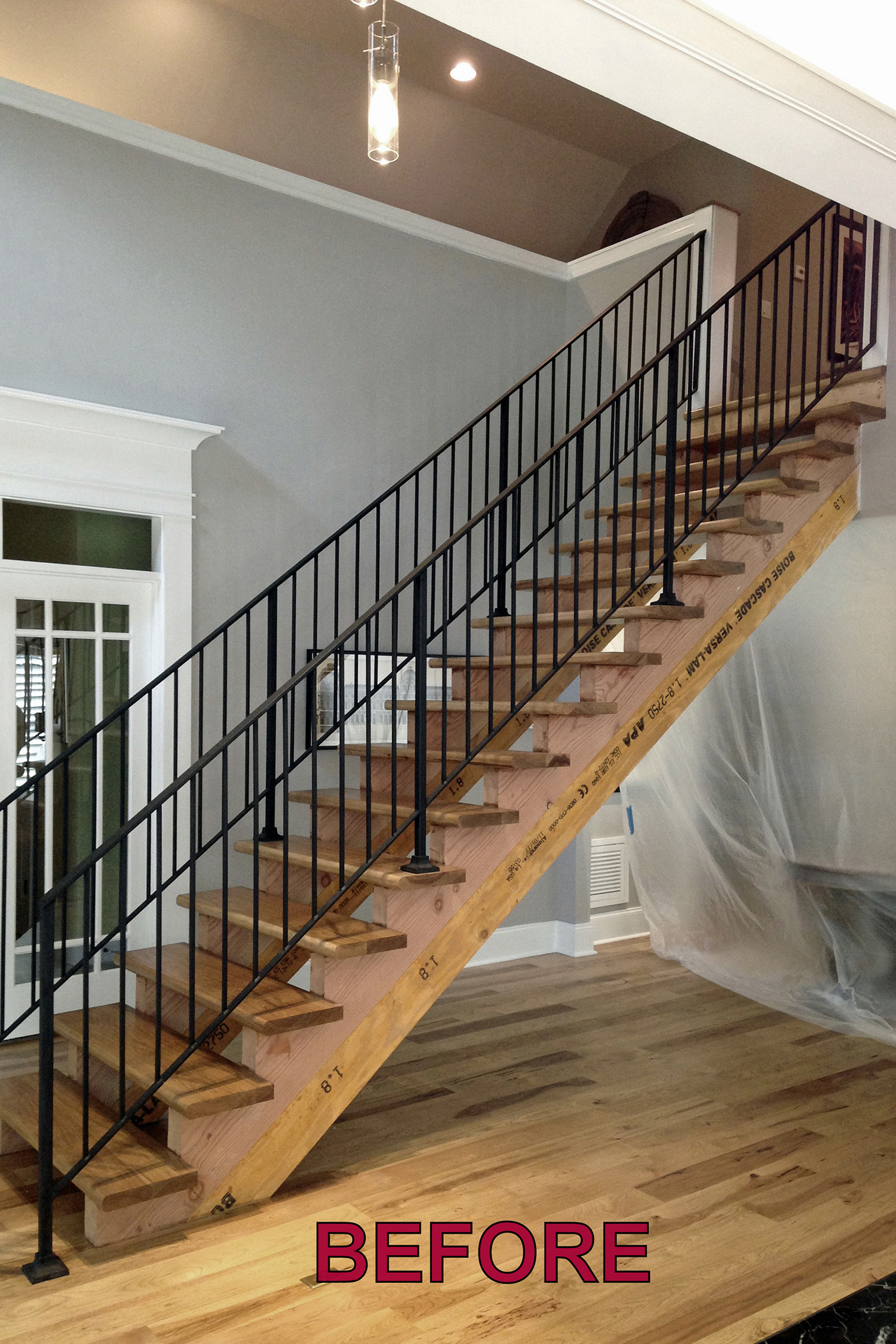 Before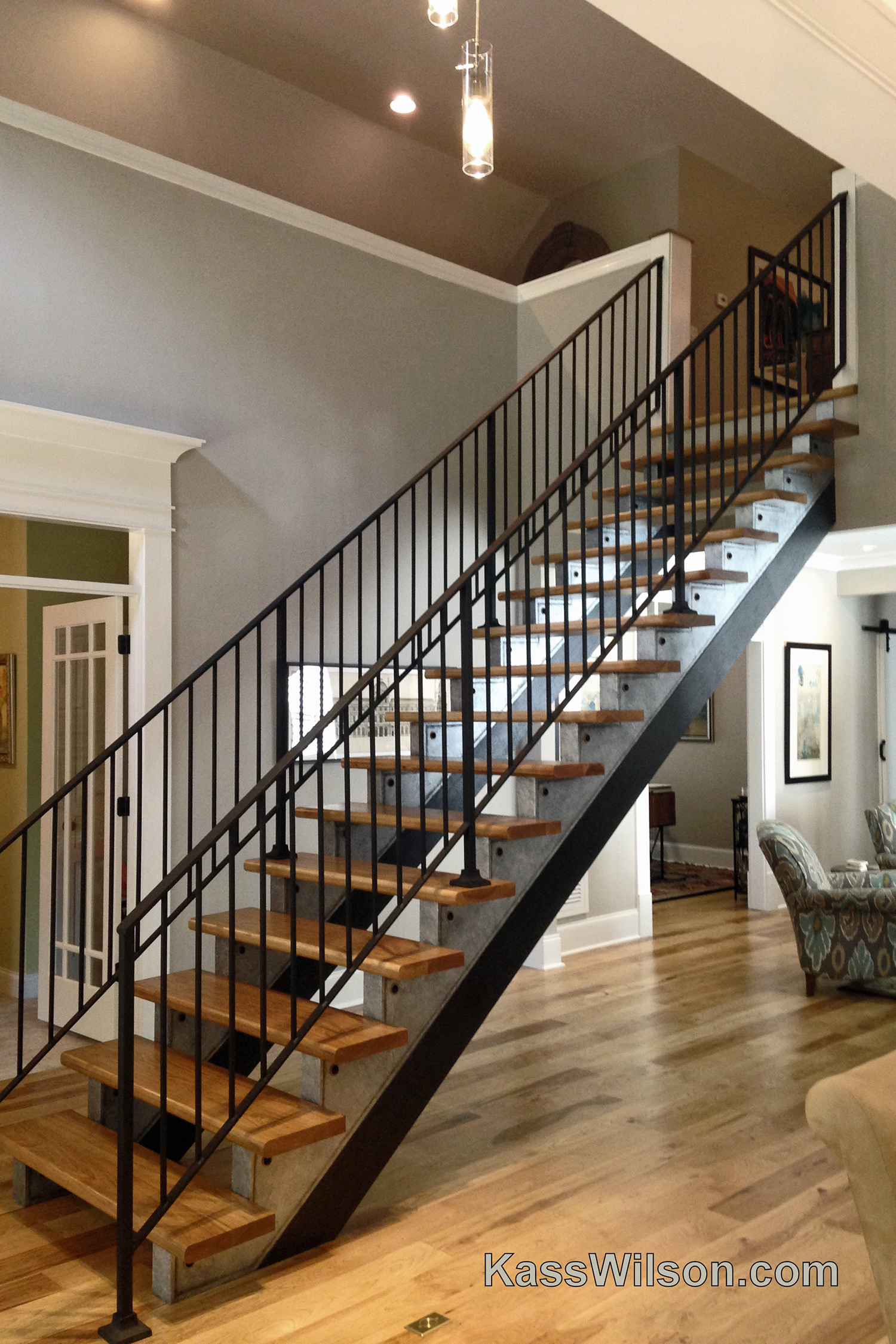 After
The Design Process:
Constructed with wood, they wanted to enhance the staircase by visually transforming the structure with elements consistent with the style of this newly remodeled home. Once introduced to the many options offered by decorative finishes, the collaboration began. Working within the structural profile, they chose 2 metallic artistic finish techniques … galvanized steel and black/ zinc steel for an effect that simulated that it had been assembled with actual industrial metals. The final detail was the addition of decorative iron rivets to punctuate each step.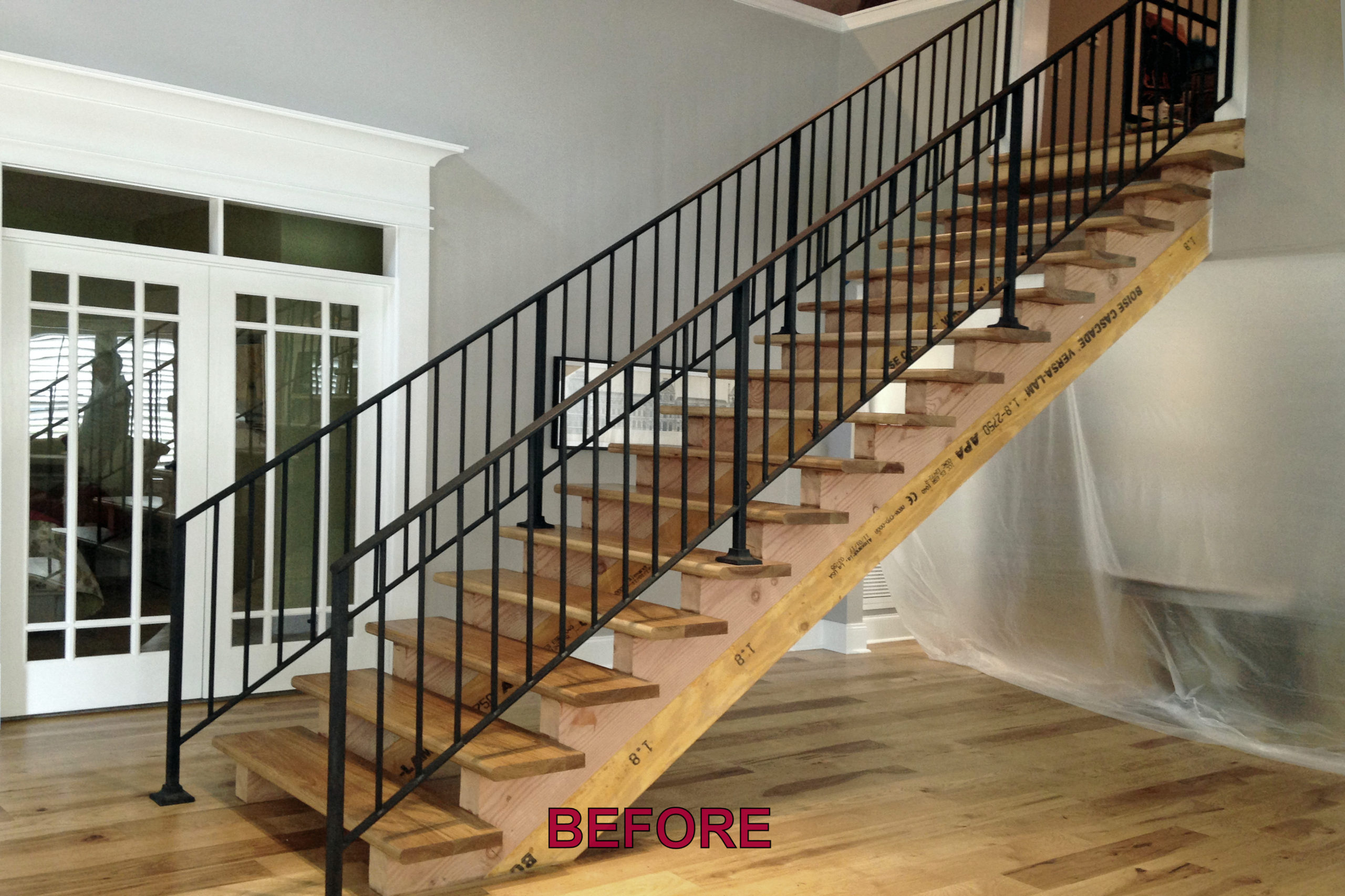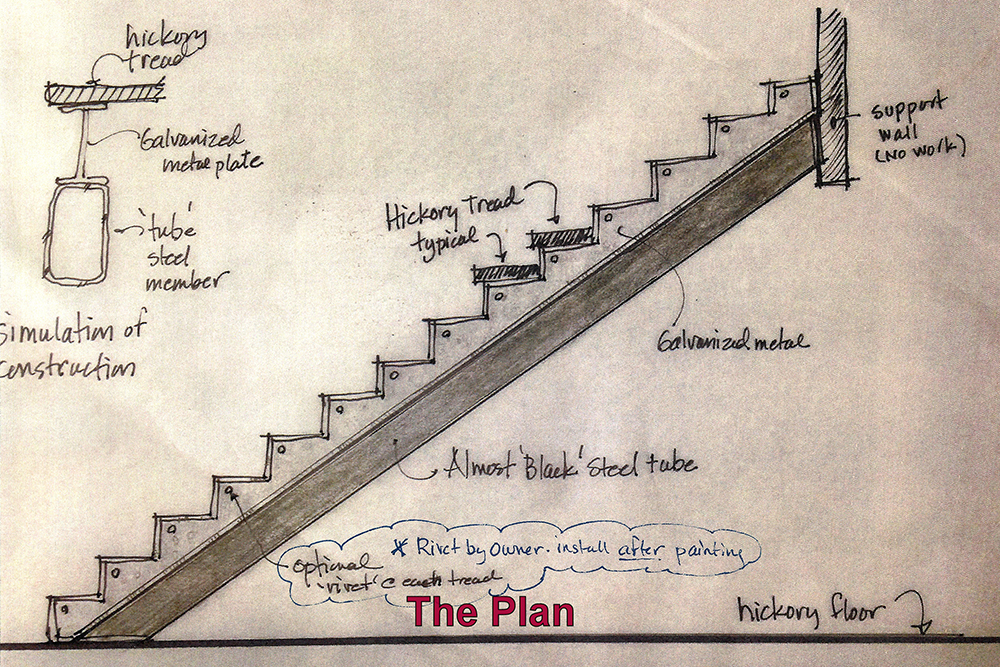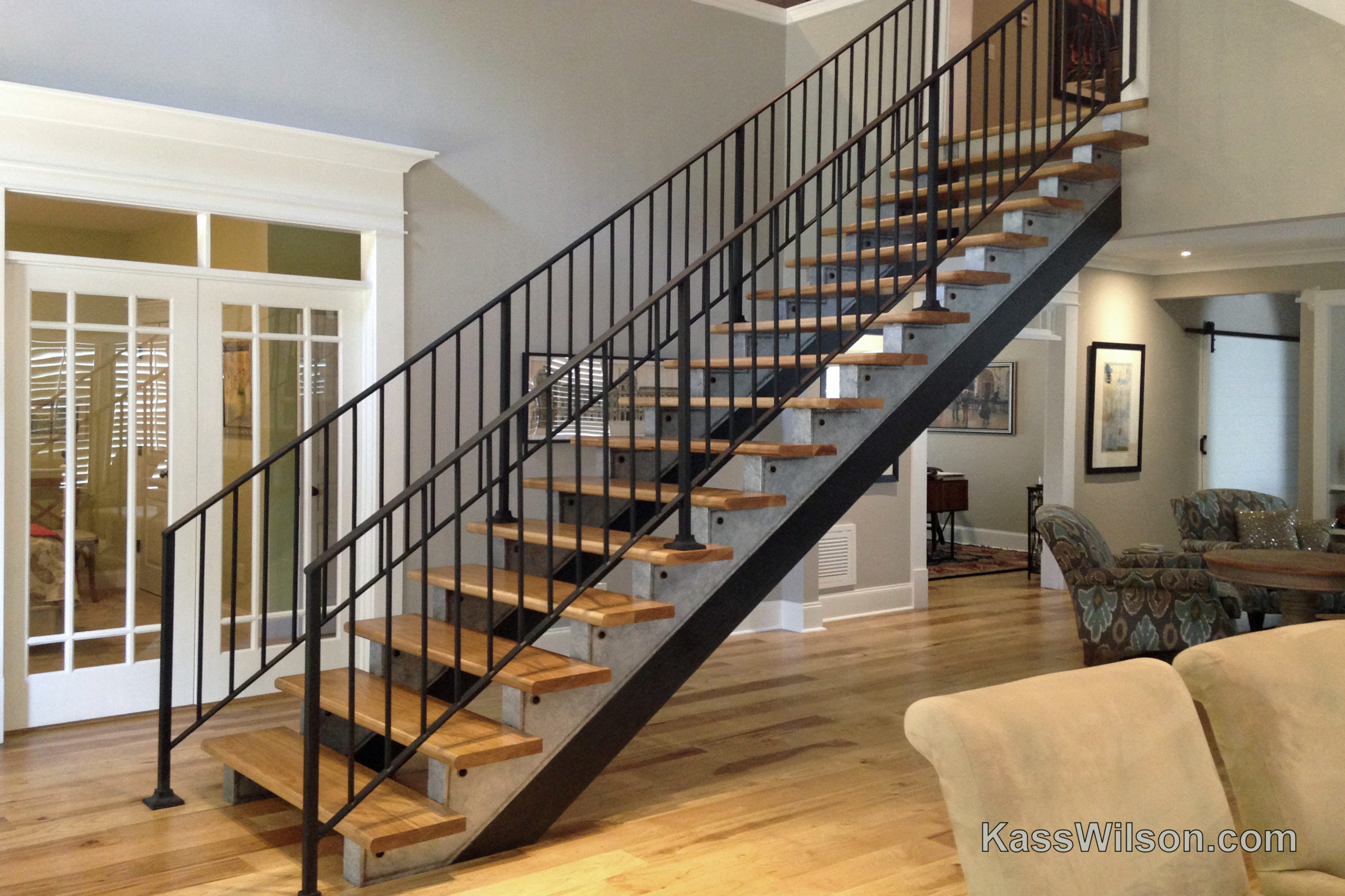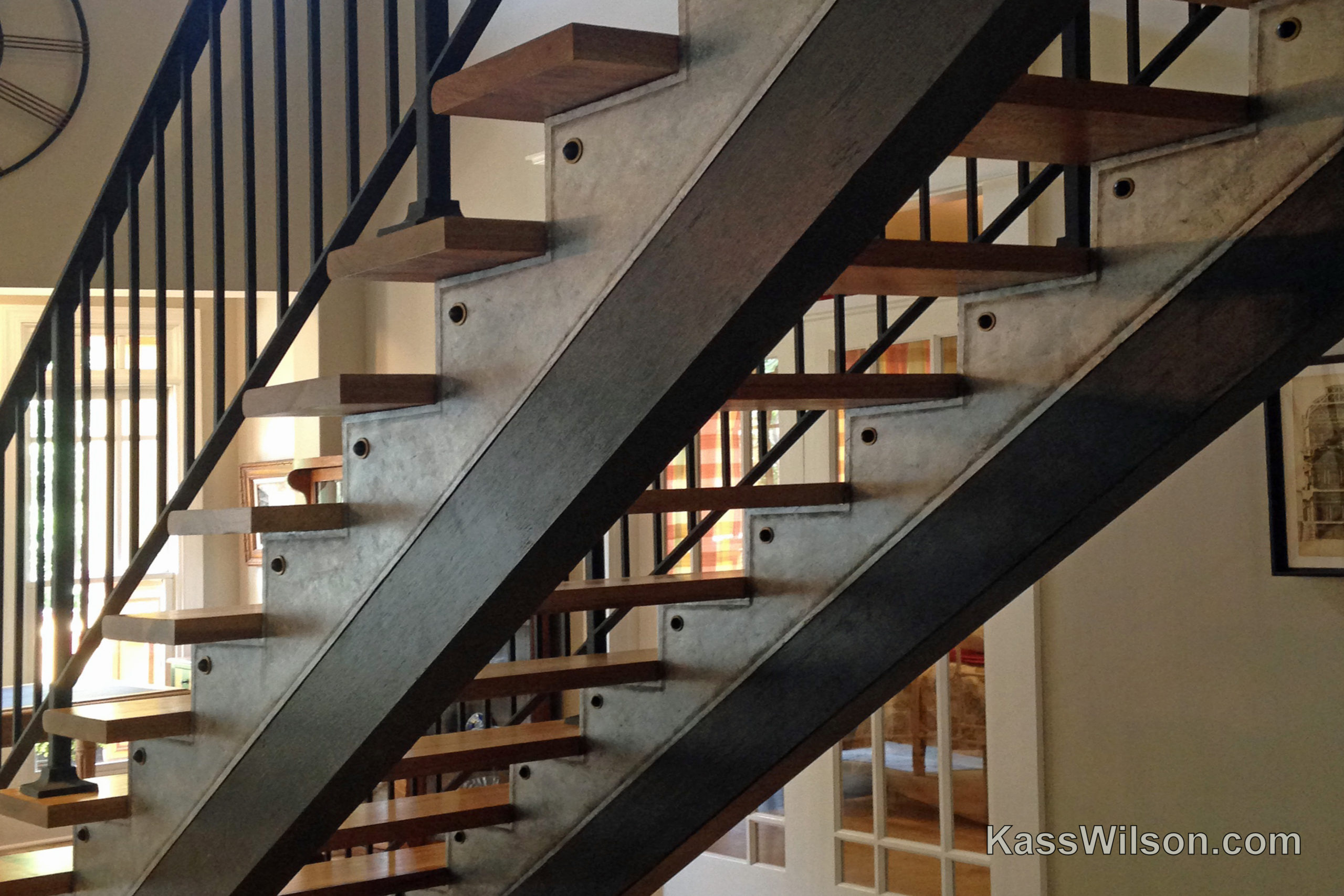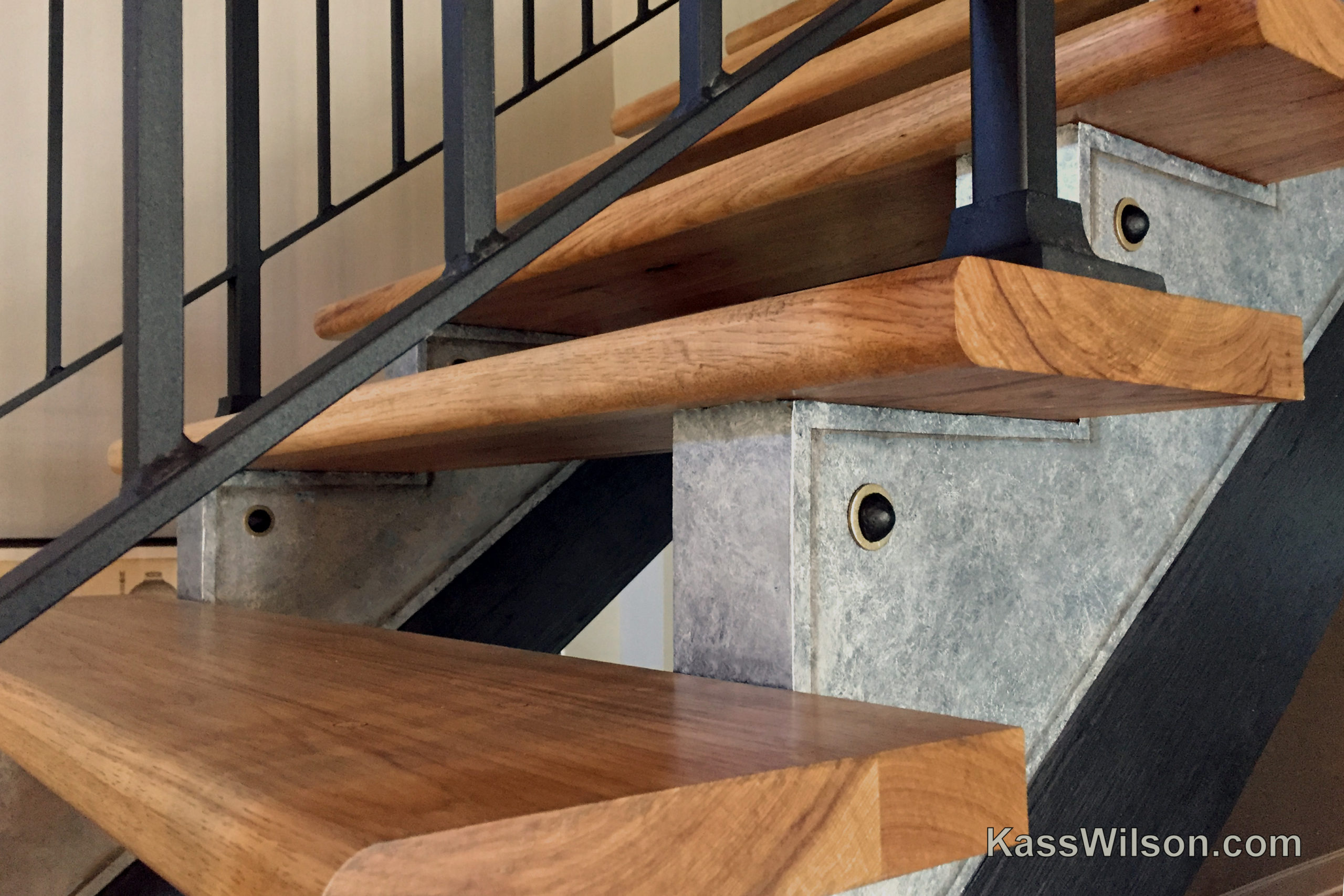 1 Stairs BEFORE with wood 815pswm
3 Stairs with faux metal finish 857pswm
4 faux galvanized steel and zinc finish 858ps1wm
5 steel rivet detail 2pswm
Up and down several times a day, we don't always see staircases as a thing of beauty. But, how we pass between the levels should be a daily pleasure. Visually, this staircase leads your eye from the base to the top of the landing, encouraging people to engage with the home and actively experience the space from different elevations and vantage points. It is an architectural detail that refuses to be ignored."
Architect/ design:
Marie McNally
marie.e.mcnally@gmail.com