Midas Touch...Custom Metallic Design On Cabinets
The feature wall in the remodel of this great room represented the client's love of very ornate details. The detailed carving on the bookcases was a perfect opportunity to add details that would be consistent with this style.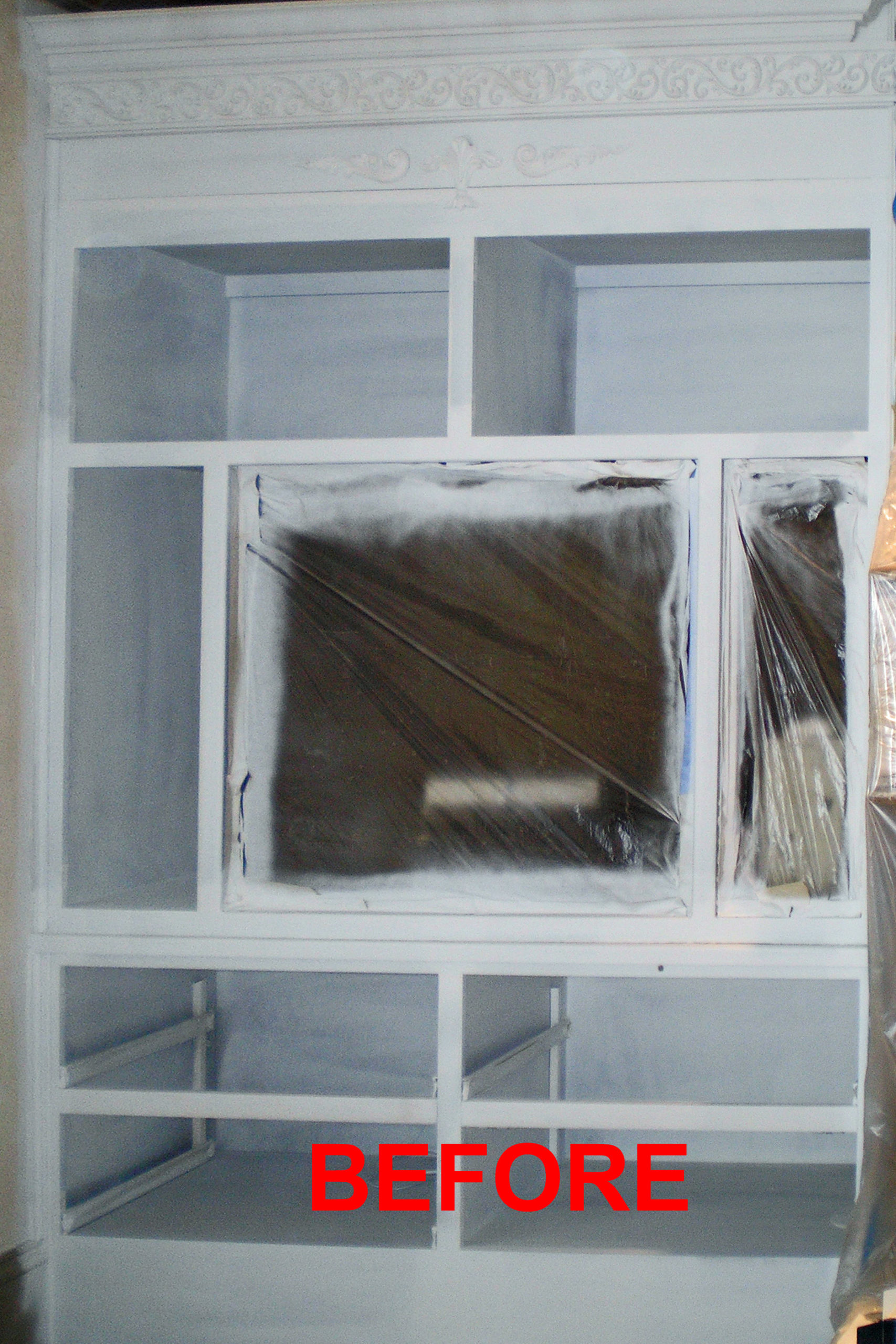 Before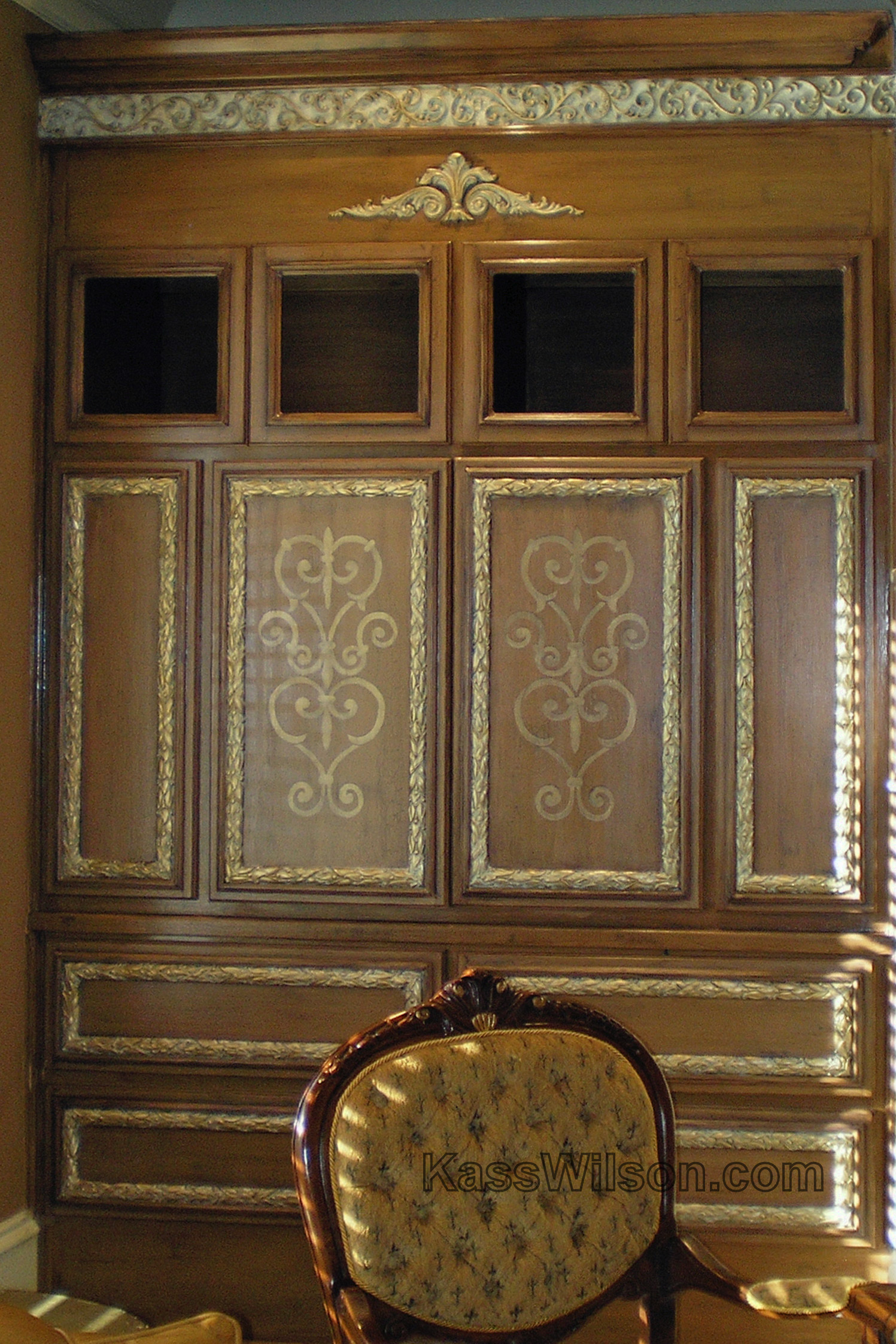 After
Although the cabinetry began as white, a change to rich colors was in order. Now, the bodies of the cabinets appear to be wood. Our attention was focused on embellishing the raised carvings with an antiquing technique to represent aged gilded gold and adding a stencil design to the center doors.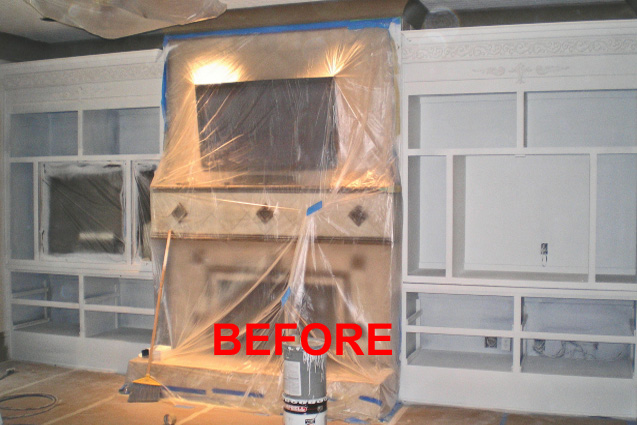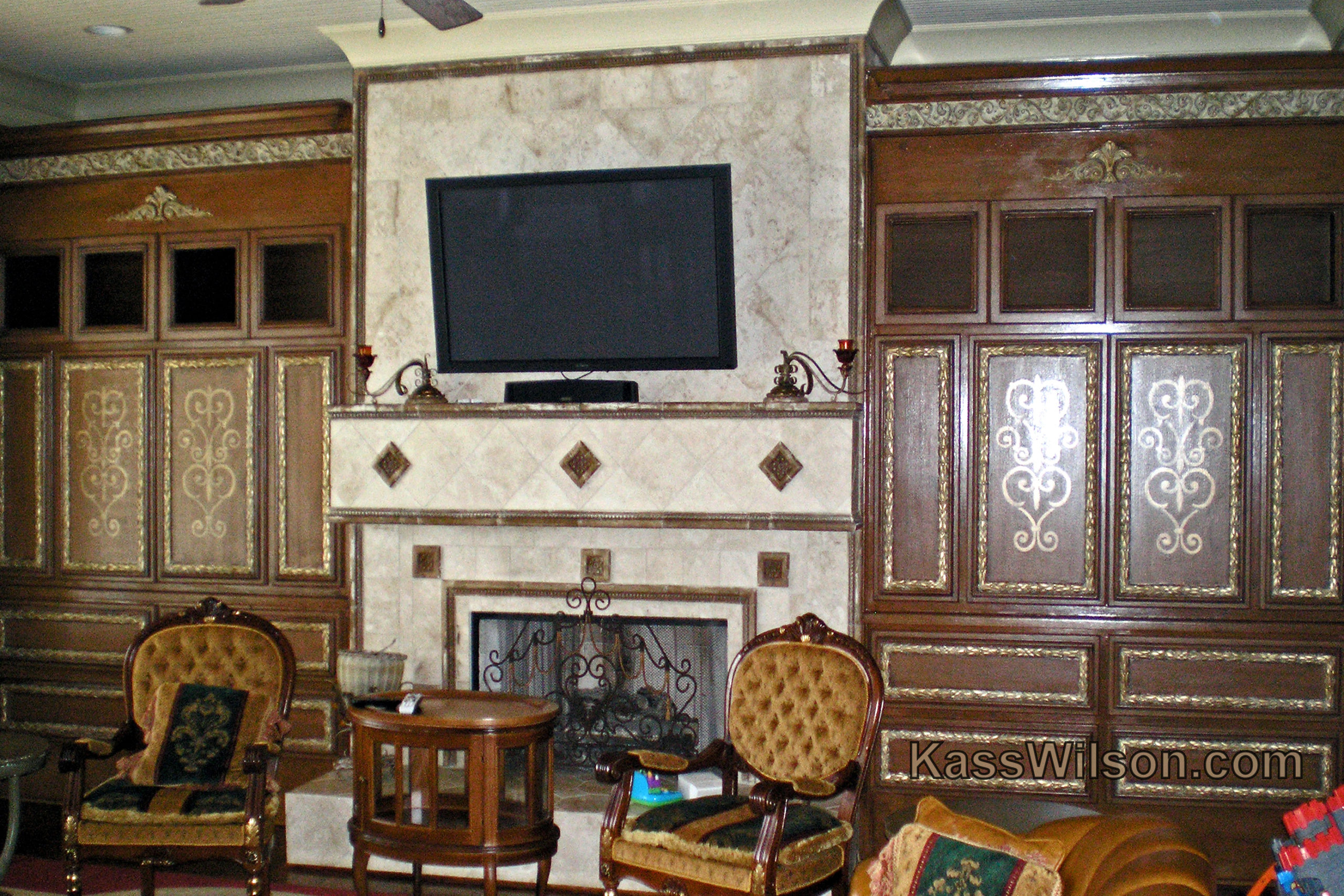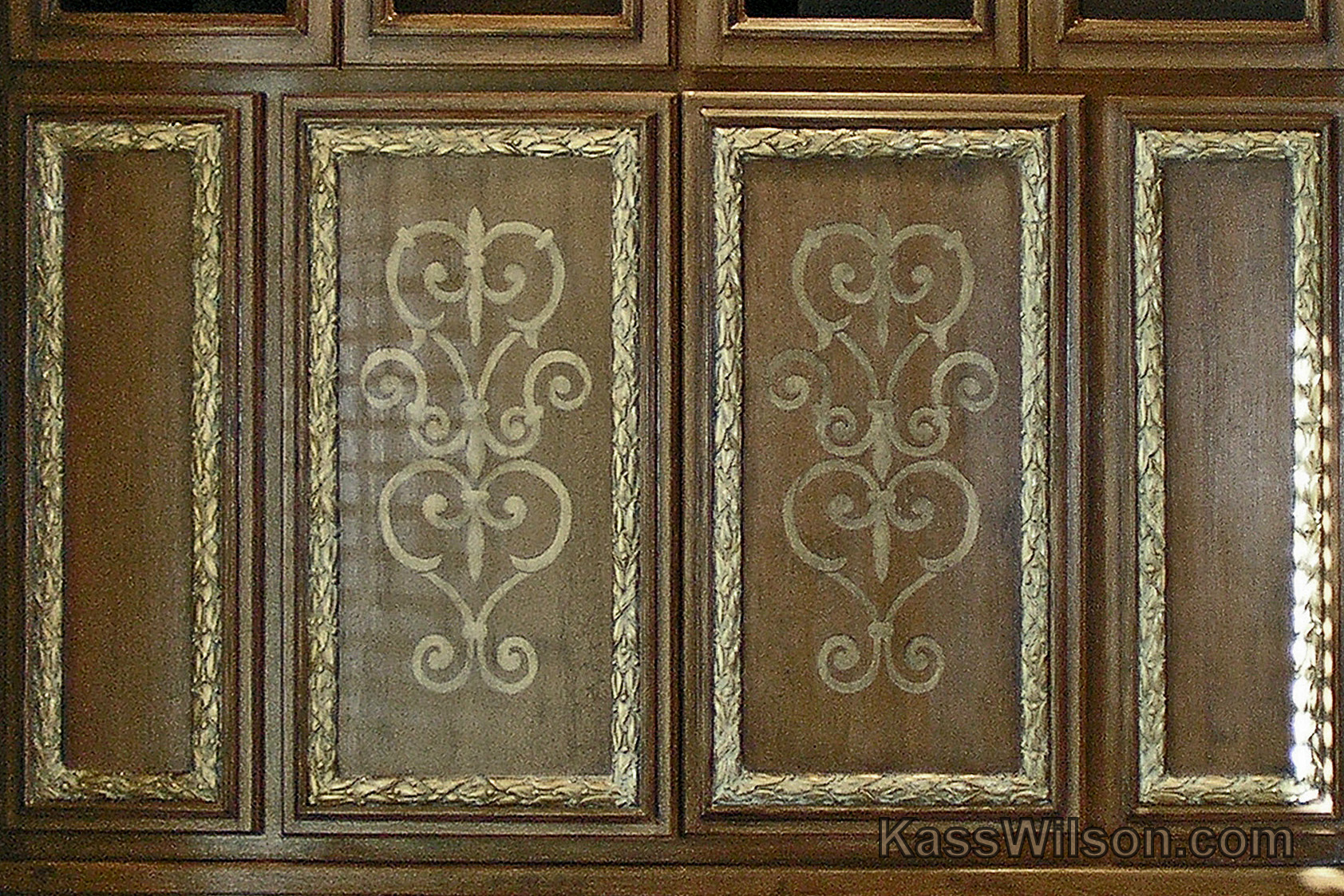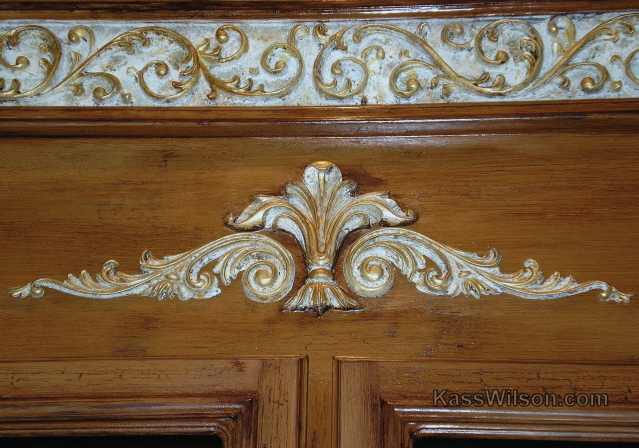 It is the gold details that give this great room the impression of the Midas Touch.
Designed by:
Paisley McDonald
www.designsbypaisley.com
770 656 4354