On a Grand Scale...Large Custom Stencil
Welcome to a look at one of the many thoughtful details in this modern French inspired home. Lila Adams, of Providence Luxury Homes knows how to add the perfect touches. One of those opportunities was in this elegant powder room. She wanted to incorporate pattern on the walls for a softer and more rustic appearance. Choosing the right pattern was key.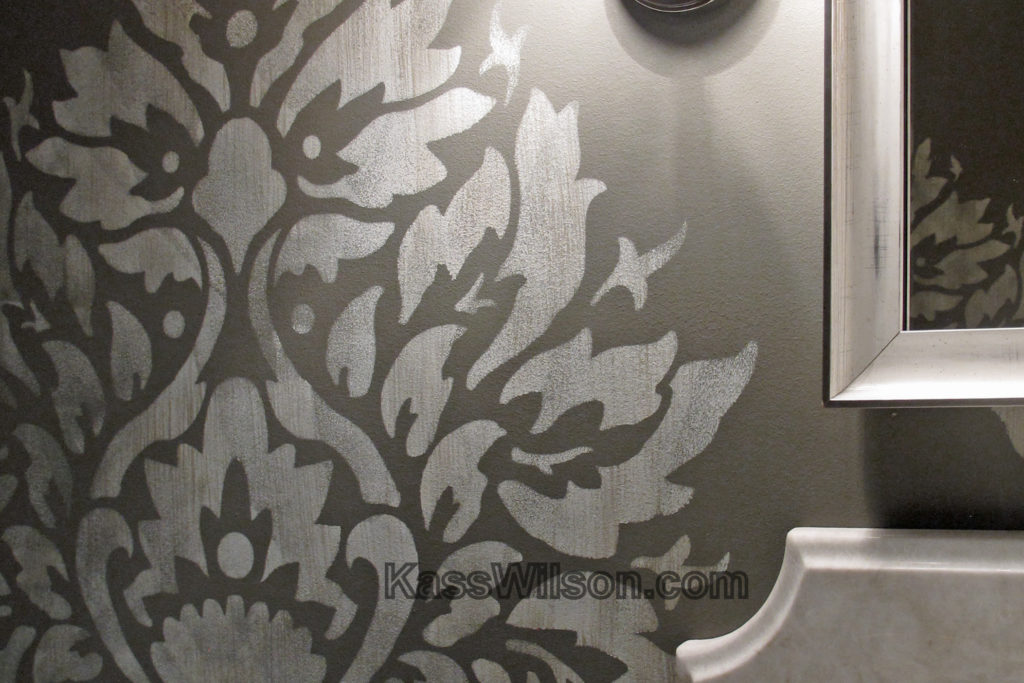 After
The design process
The 11 ft high ceilings in this powder room are consistent with the grandeur of the rest of the home. But, when the height of the room exceeds the length and width of the walls, it can easily feel more like a closet. Remaining in scale with the rest of the home, the pattern needed to be bold. Wallpaper with a large repeat would have posed the challenge of how the designs aligned in conjunction with the other elements. The solution: a hand painted stencil design that would give the impression of rustic wallpaper.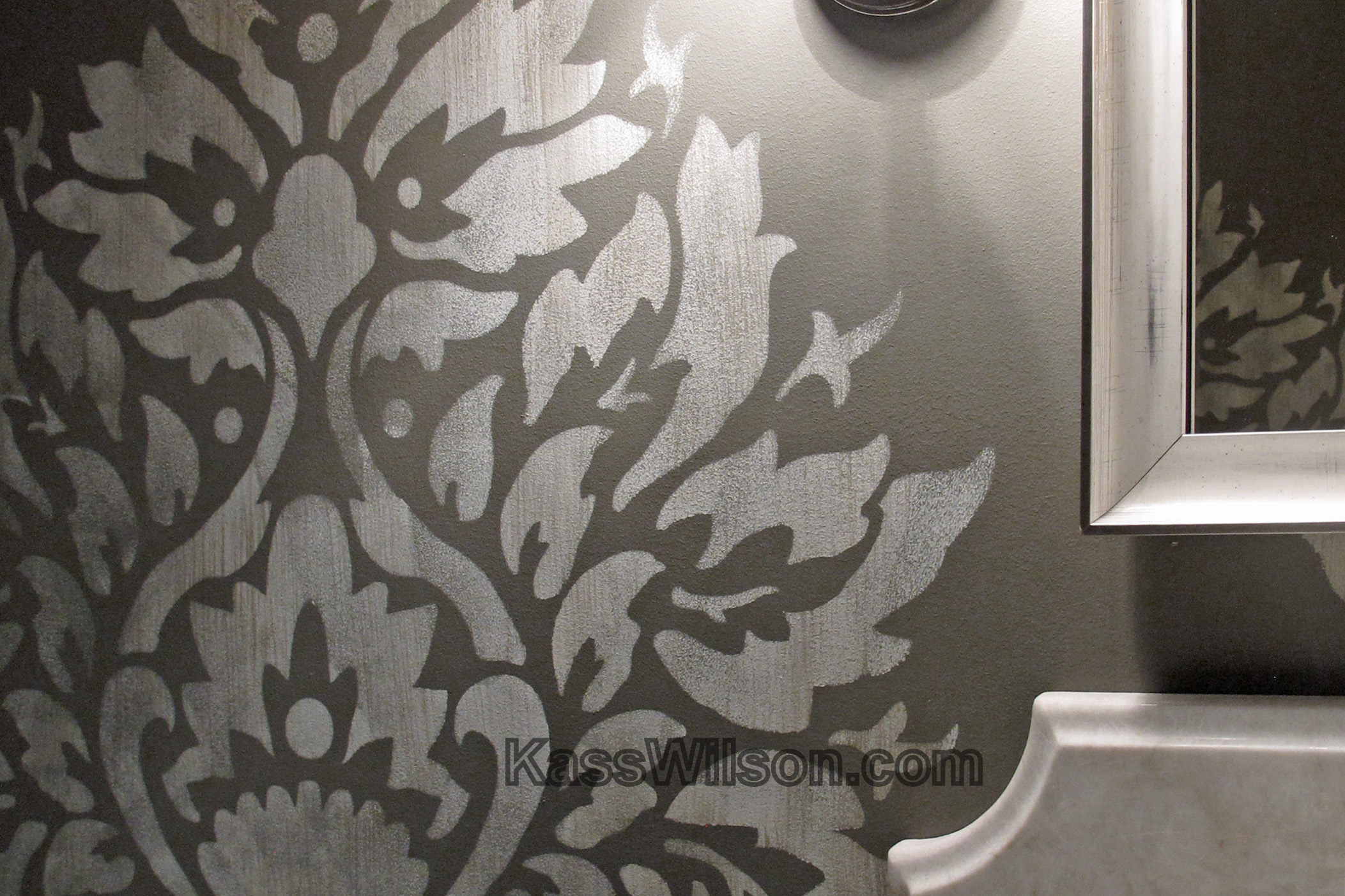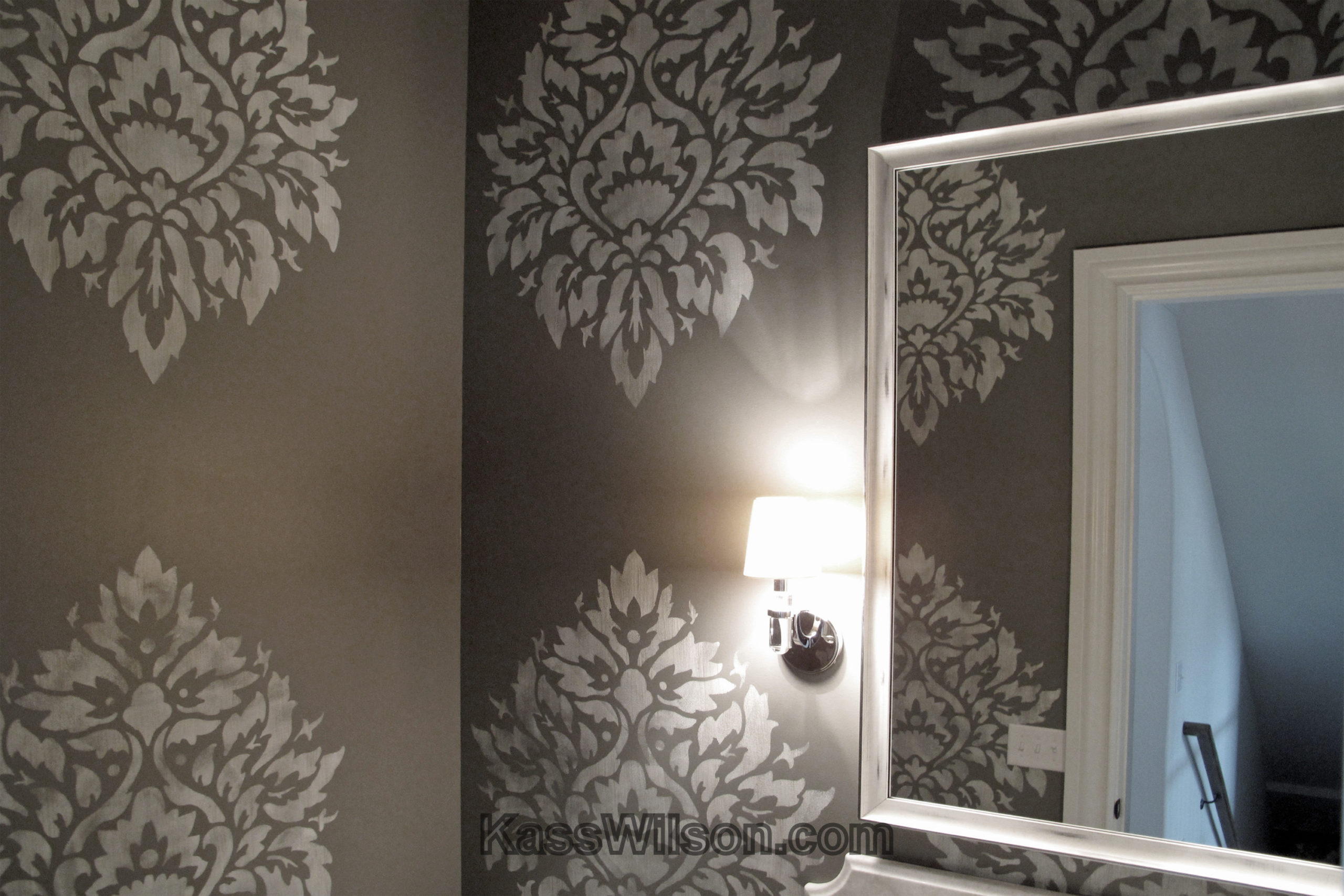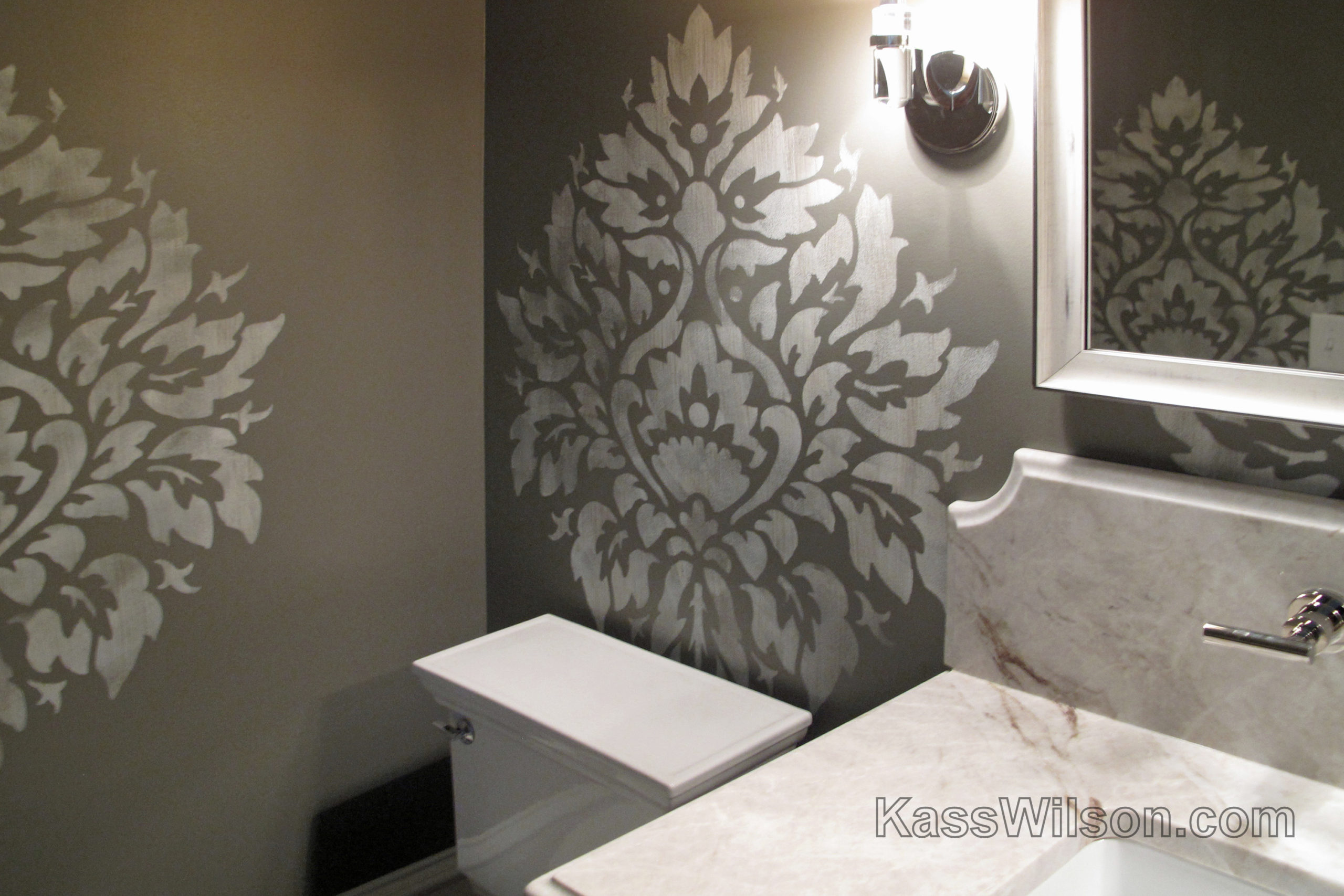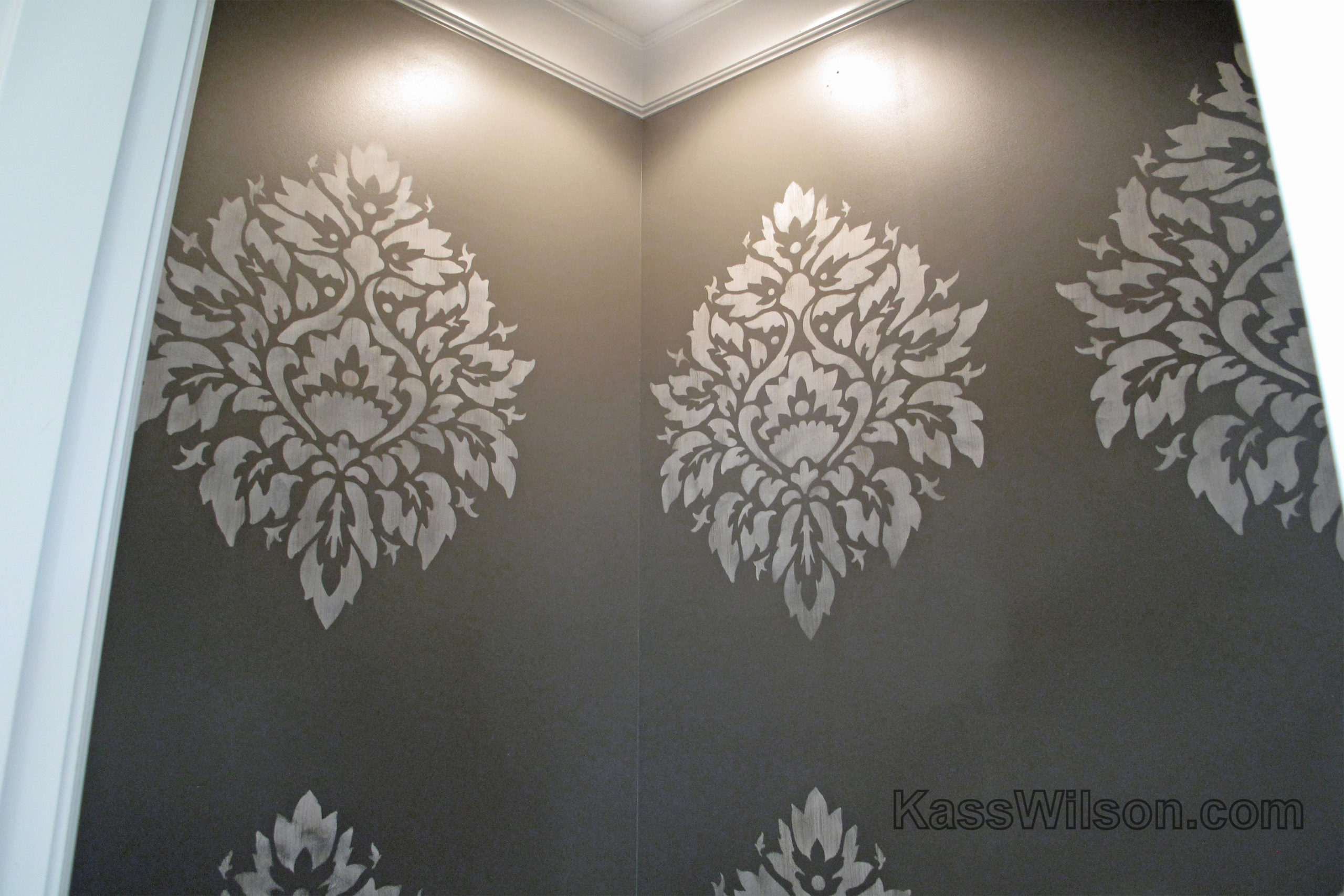 Consistent in scale IMG_0469pswm
Perfectly Aligned IMG_0472pswm
Tall ceilings IMG_0052pswm
In keeping with the French modern style, the stencil design was not applied as a solid color. Rather, it was lightly brushed to celebrate that it is hand applied. Using a stencil offered the advantage of strategically placing each design so they would line up perfectly with the other elements in this small space. They are not mathematically correct but rather visually correct. Contemporary gray tones and the "perfect white" allowed it to compliment all other features and keep within the color flow of the home.
Many would be hesitant to use such a strong pattern in a small space. But Lila could envision that anything smaller would become too busy for this much wall area. In this case, it needed to be on a GRAND SCALE to be consistent with this home.
We welcome your comments below.
Specified by:
Lila Adams
Providence Luxury Homes, LLC
11340 Lakefield Drive, Suite 250
Johns Creek, GA 30097
lila@providenceluxuryhomes.net
www.providenceluxuryhomes.net
cell 678-230-1426
fax 800-343-5097