On the Bright Side... metallic plaster accent wall
Bold contemporary patterns . . . rich reflective fabrics . . . sleek shiny accessories. All of the elements are in place to present a statement about current design trends. The designers wanted to showcase an example of how to incorporate today's clean-lined style with drama and elegance. The addition of a stunning faux finish on the wall provided the perfect background to complete the picture.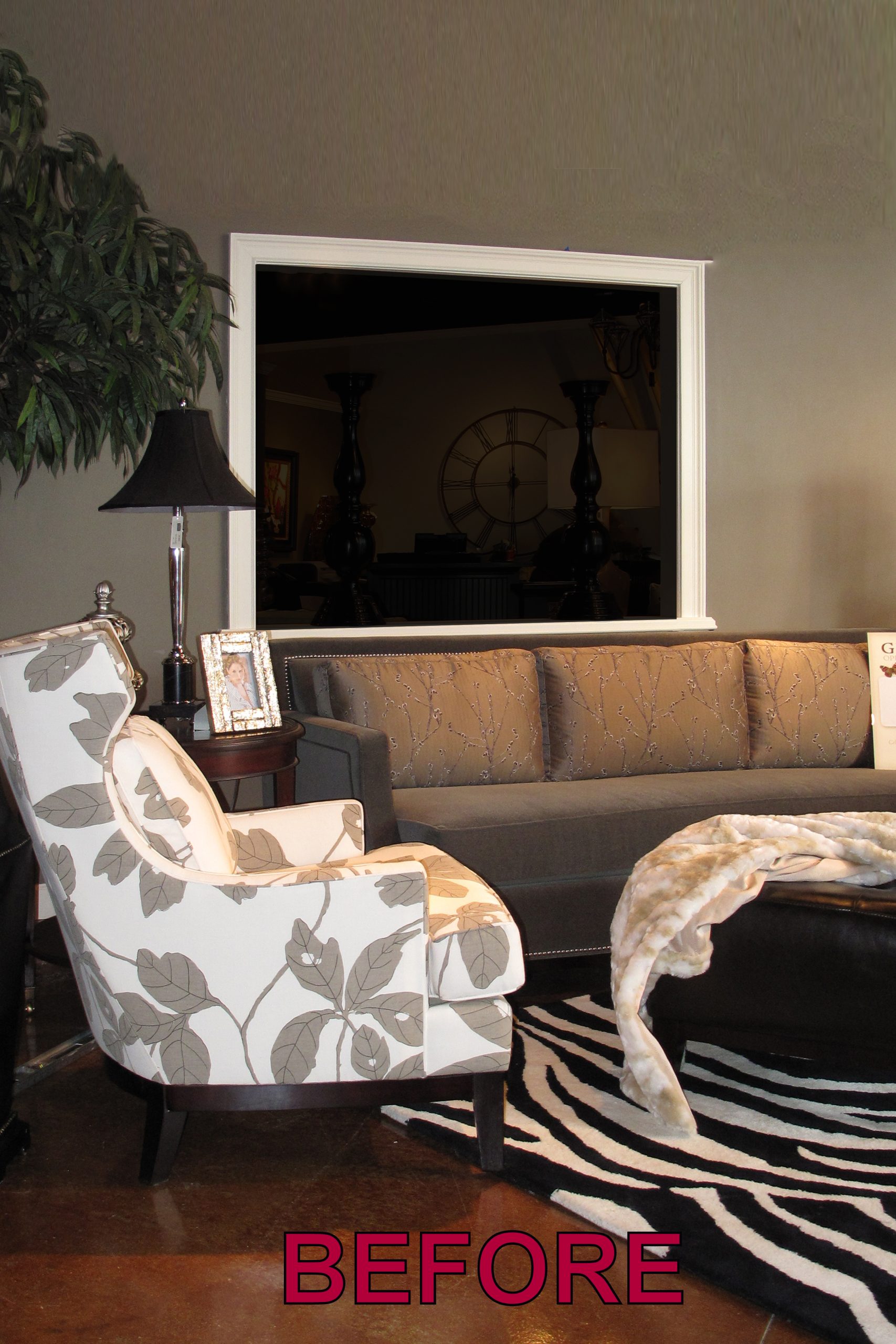 Before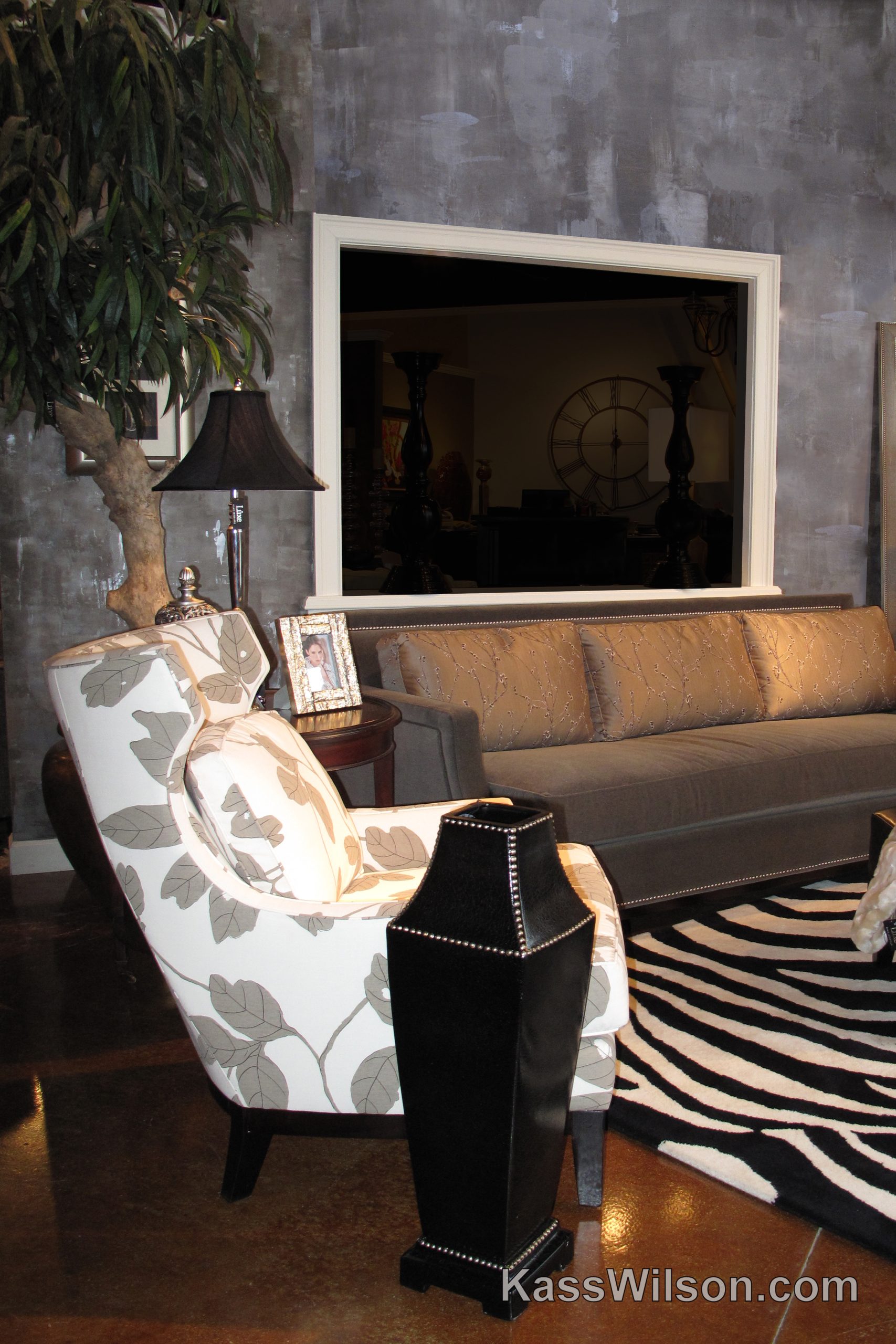 After
The Design Process:
After selecting the furnishings and accessories for this showroom, it was time to "look on the bright side". The process began with their team of designers. We explored the many innovative faux finish options that would complement all of these features.  The wish list included:
A rectilinear pattern to honor the tailored appearance of the furniture.

Multiple colors within the same tones to maintain the sophistication.

The use of subtle reflective textures consistent with the glamour of this setting.

Occasional random hints of platinum to offer the unexpected but necessary "bling."
And hence, a custom finish was born!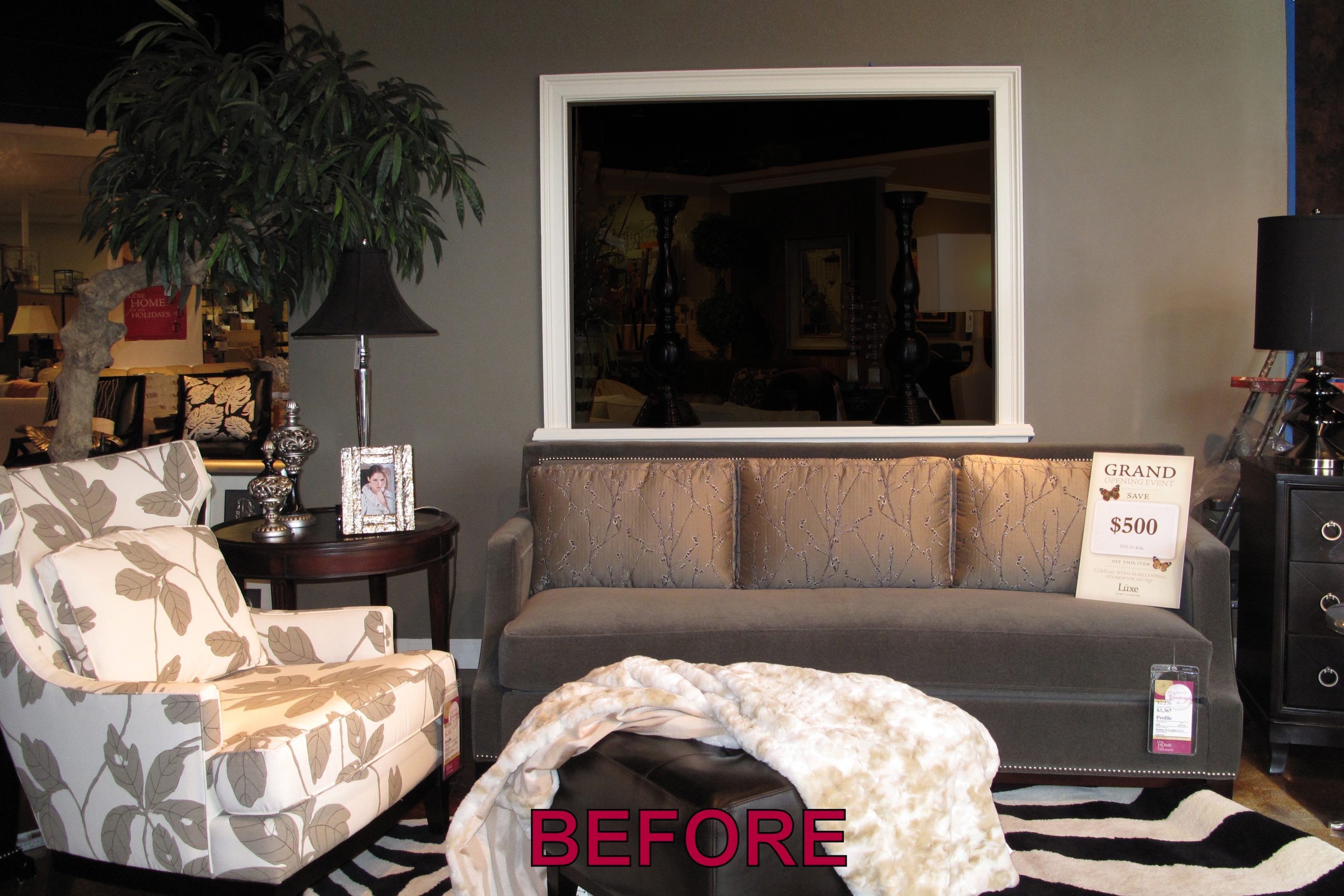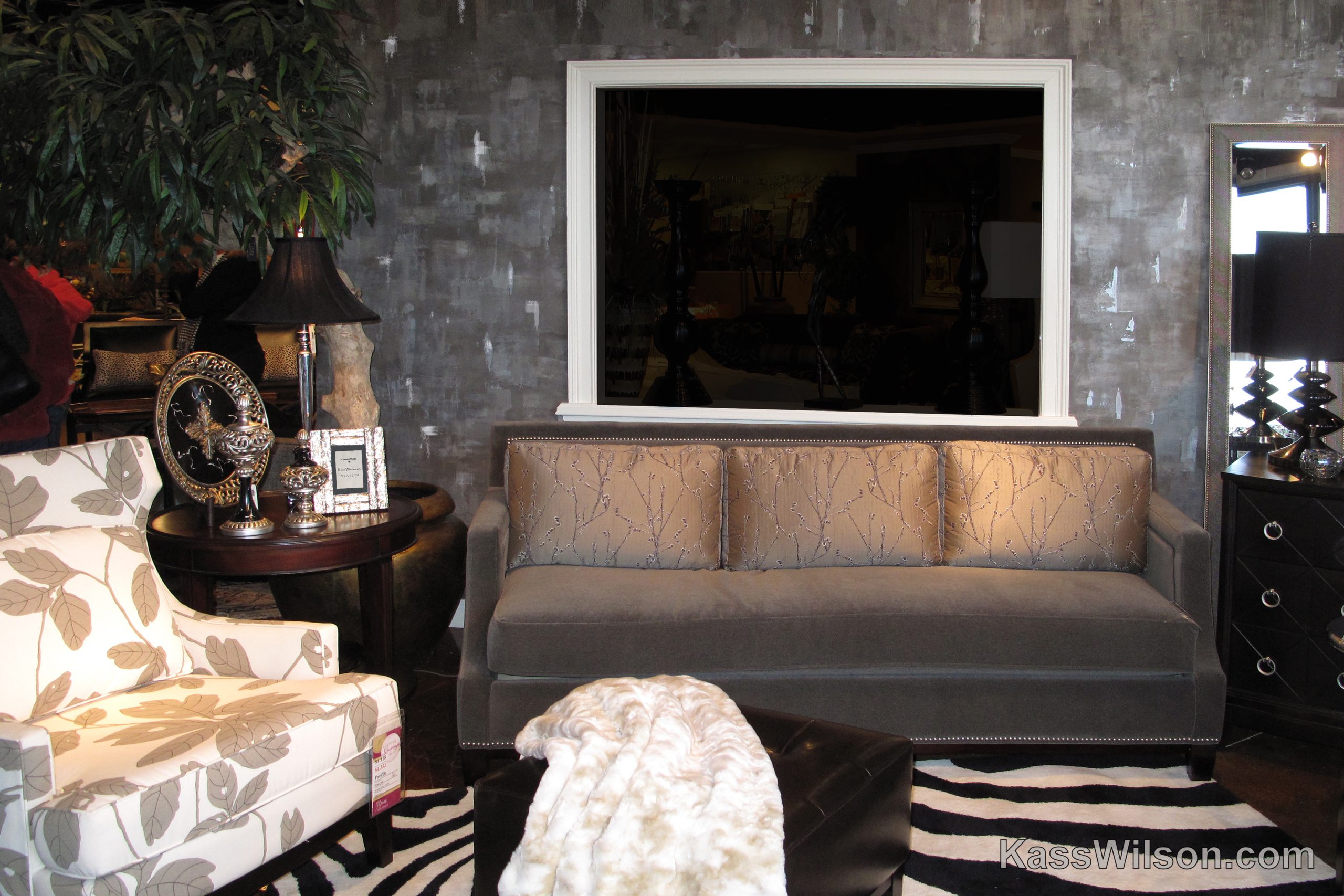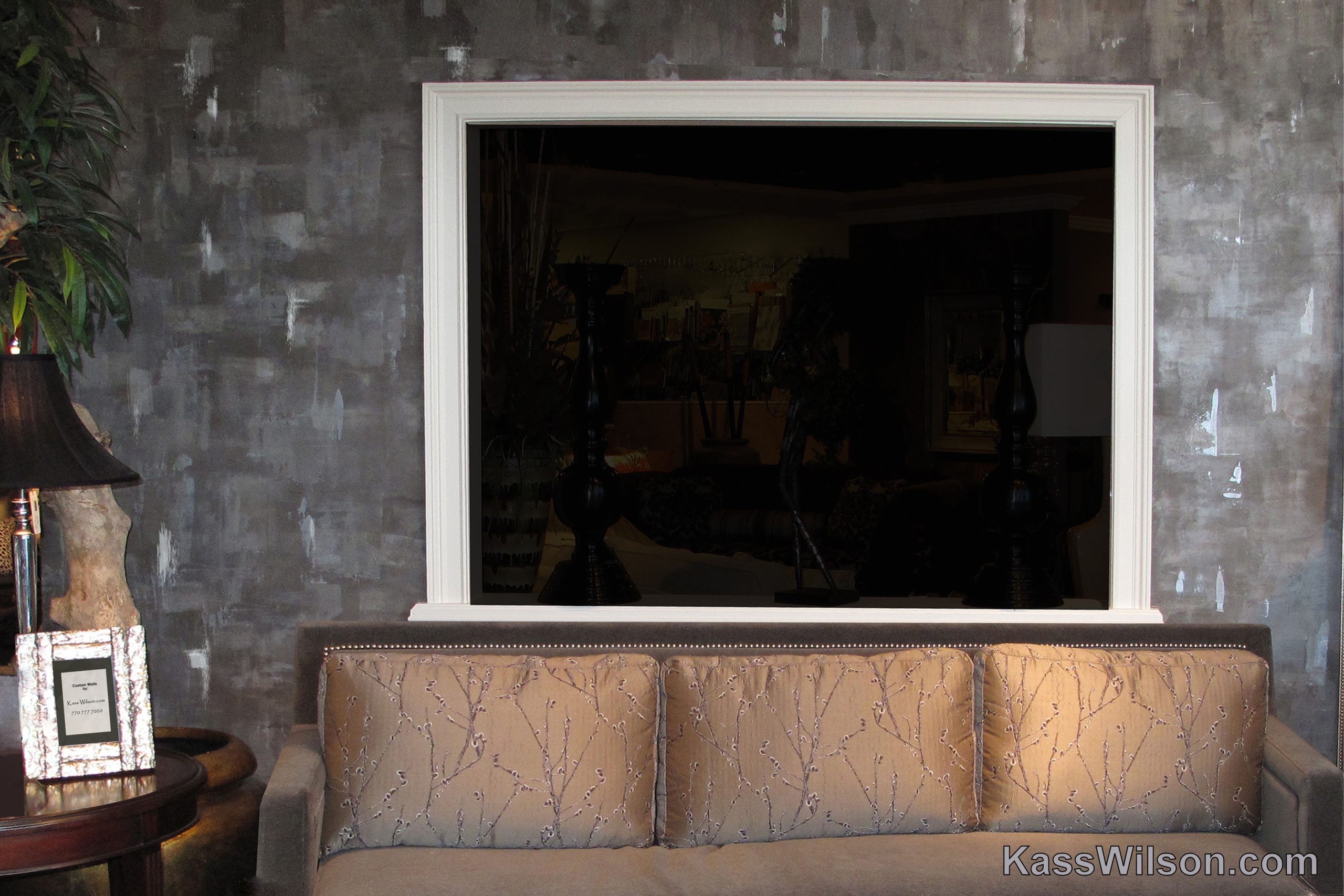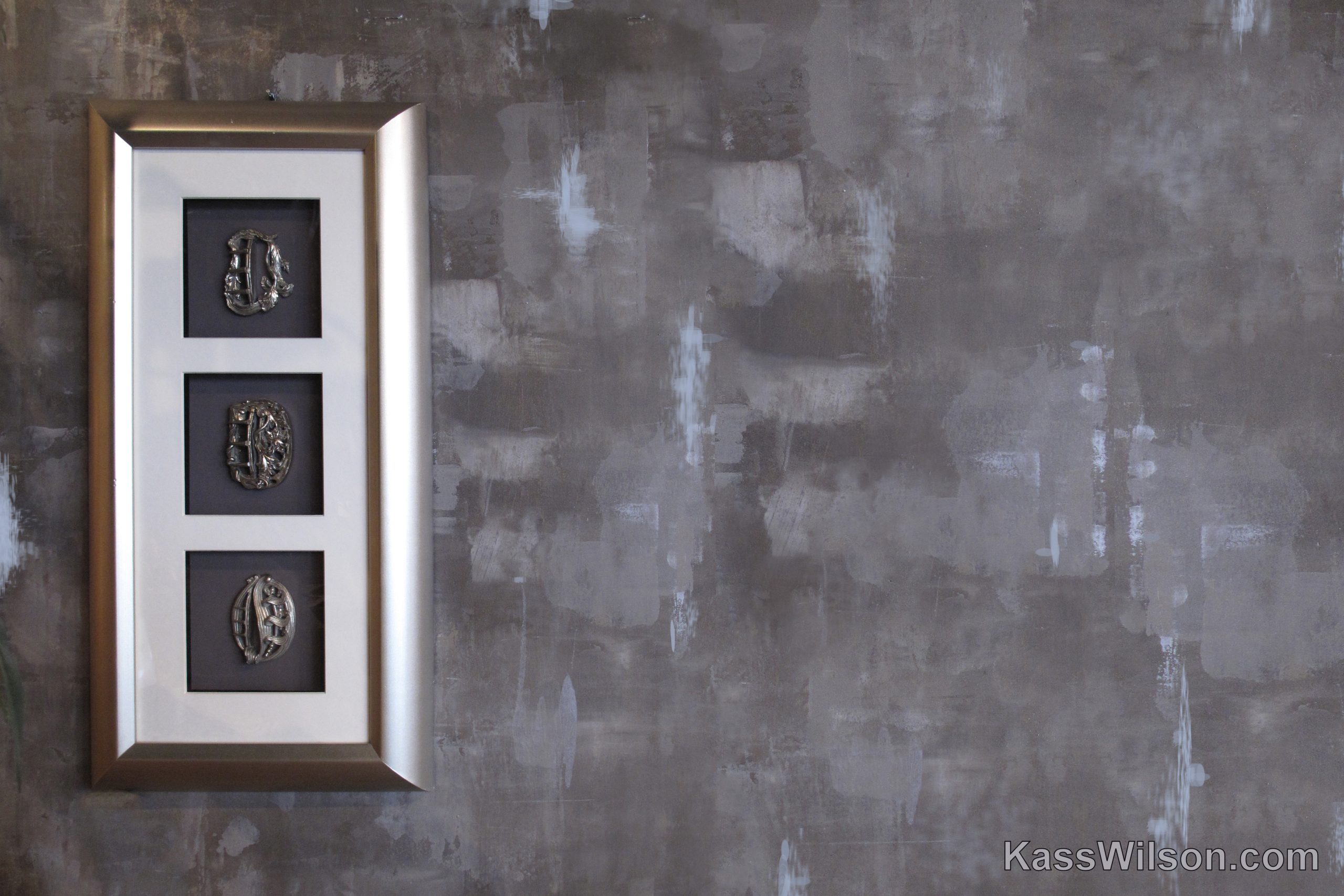 1 BEFORE front wall 002ps2wm (3)
2 AFTER front wall 09 002pswm (3)
3 front wall 09 002pswm (1)
4 front wall 027ps 4x6wm (1)
The day of the application was festive. Since it is directly in front of the glass entrance, many curious visitors stopped in just to observe the transformation taking place. So many great questions. It is always fun to watch people as their wheels start to turn. You can see them beginning to imagine how wonderful a faux finish like this could be in their own home.
This stunning space can be seen in Luxe Home Interiors at John's Creek. I encourage you to stop by and take a first-hand look at the intrigue of this finish. You must see it, feel it and touch it to believe it!
Special thanks to Luxe Home Interiors at John's Creek. 770-622-5120