Over the Top...Faux Stone Vent Hood
Converting to an open floor plan poses many challenges. Changing to wide-open spaces means that all of the elements must compliment the new scale and proportions of a large area while maintaining balance and symmetry.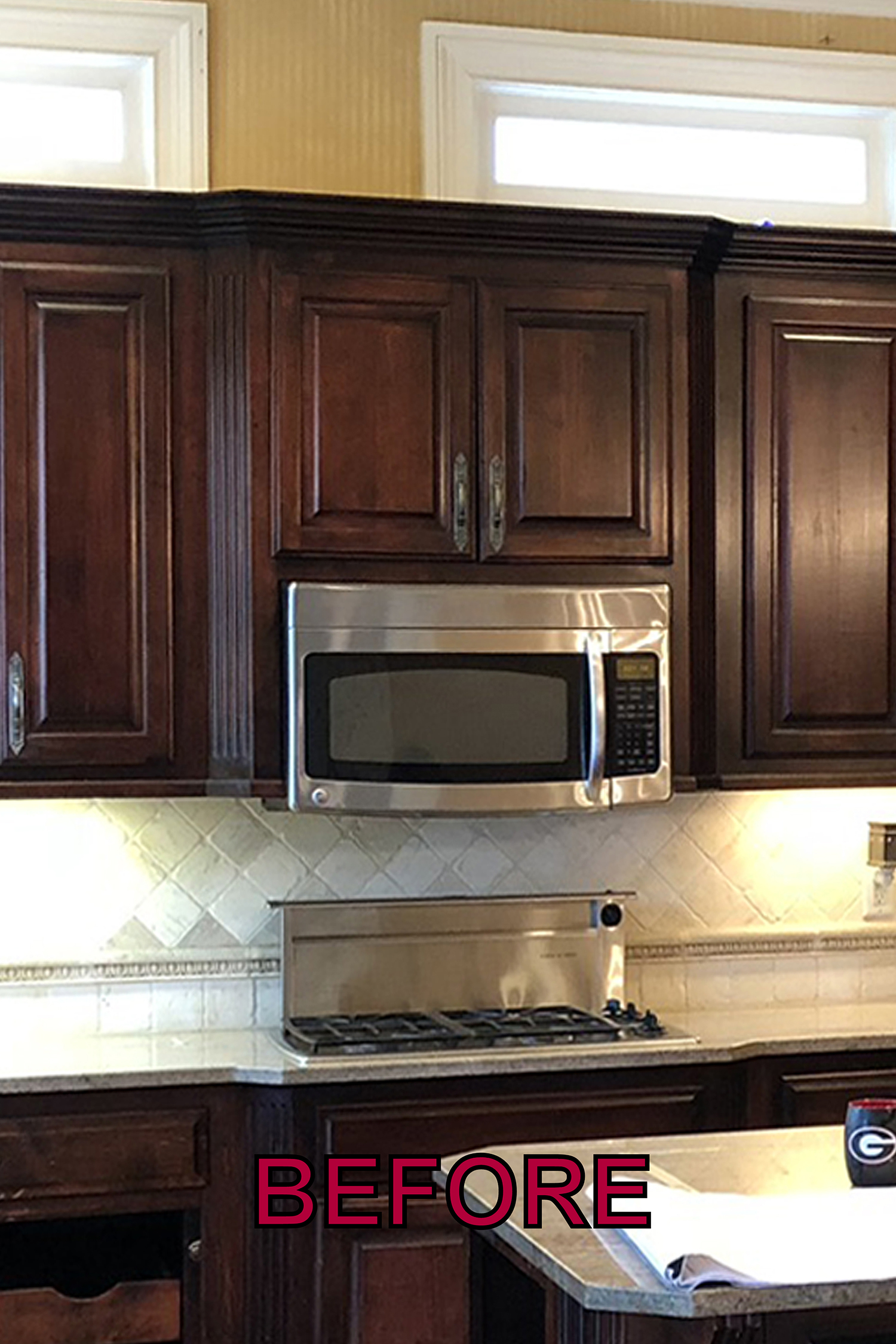 Before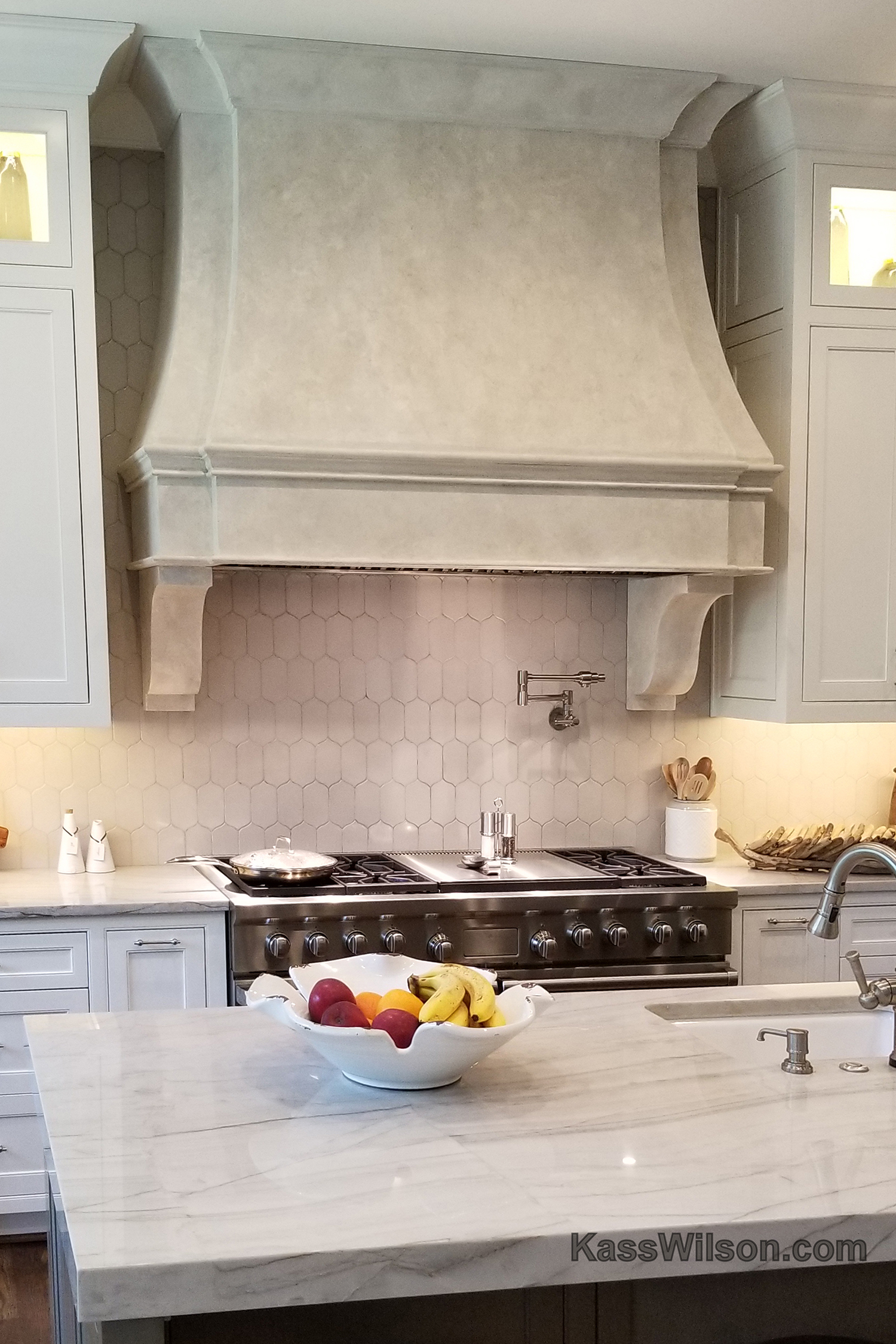 After
The Design Process:
On the far side of the kitchen area is a large floor to ceiling stone fireplace. Designer, Jane Hollman of Studio Entourage, recognized that the kitchen vent hood presented an opportunity to echo the large organic feature on the opposing side of the space.
Contractor, Jeff Meadows fabricated a custom vent hood that spanned the full length of the new cook top and extended to the ceiling. The request was to apply a faux finish of stone that would blend with the subtle neutral tones of the other surfaces within the space. Done in a matte finish, this vent hood became a work of art that is harmonious with the surrounding sleek elements.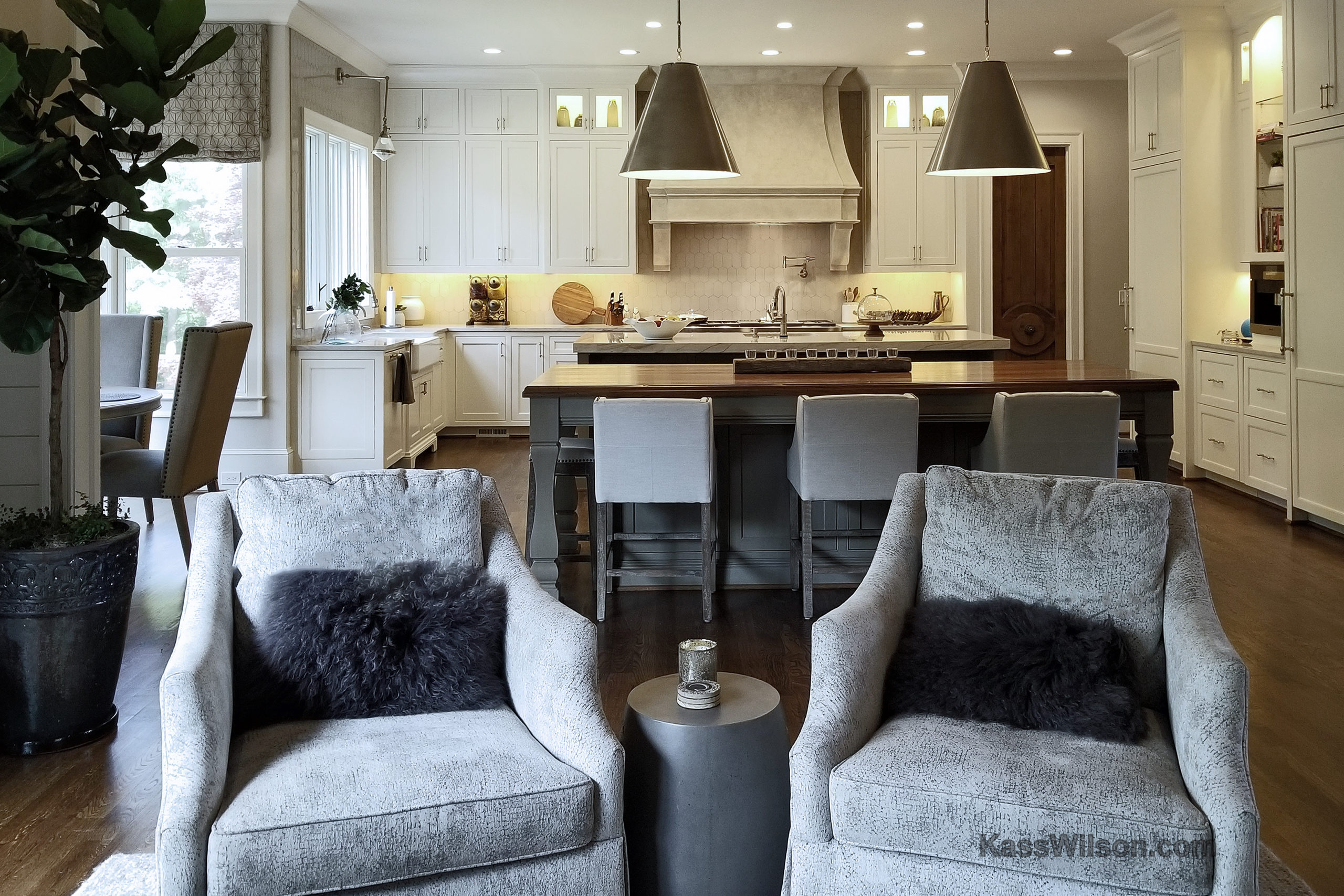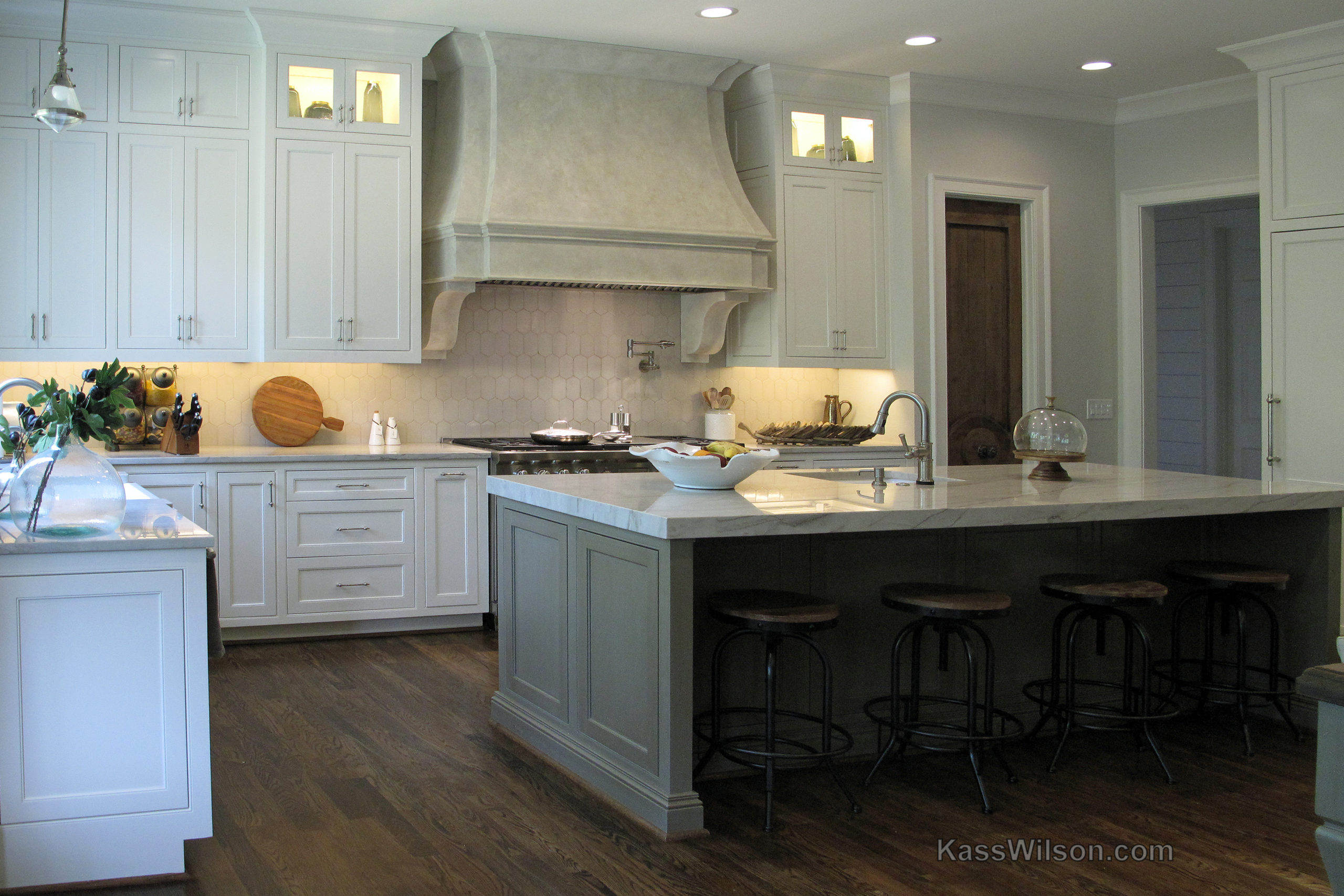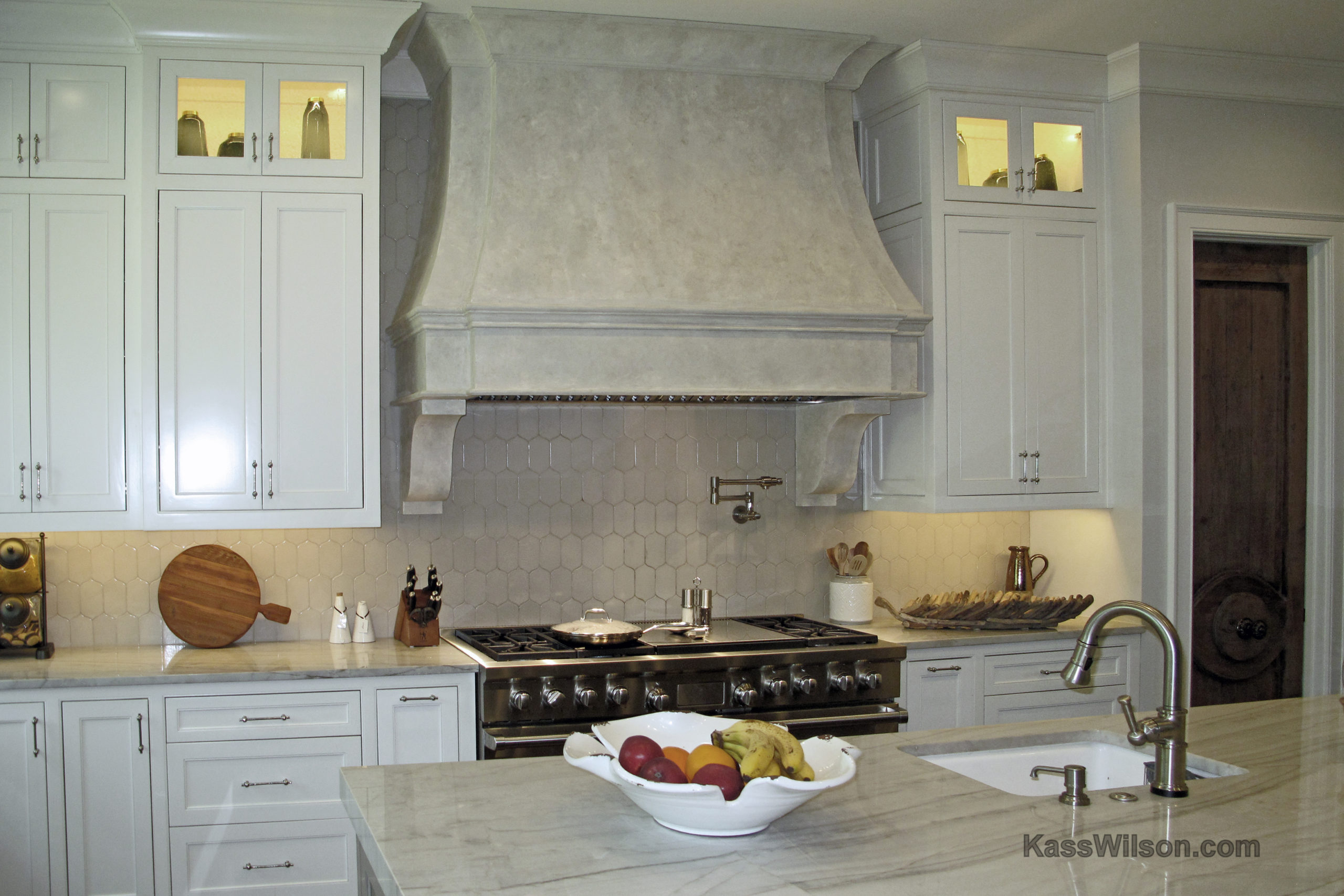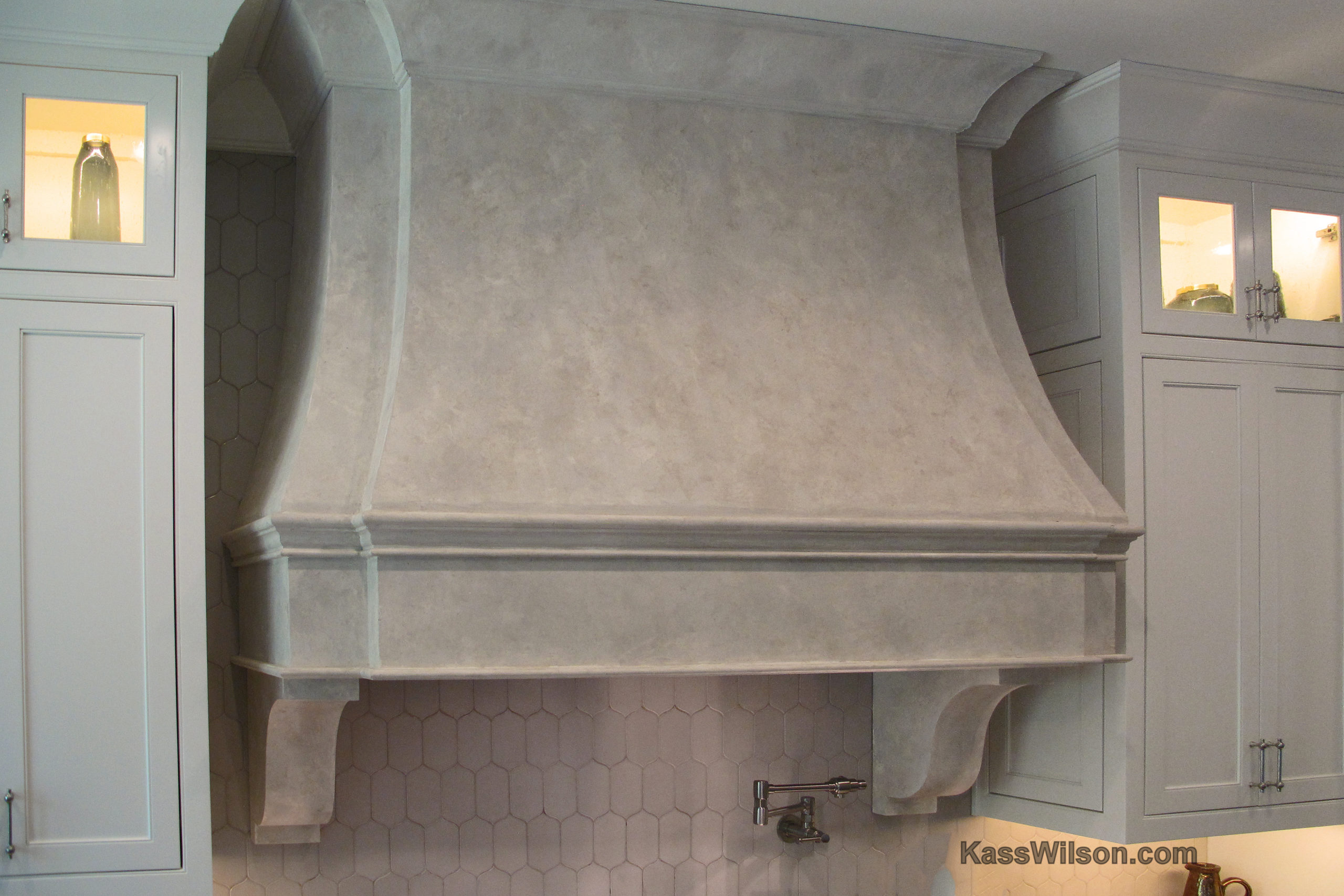 Faux finish on vent hood 20190429_170329ps slide 1
Focal point in kitchen IMG_4185ps slide 3
Faux finish in stone IMG_4180ps slide 4
Faux finish in stone IMG_4187ps slide 5
The addition of this faux finished vent hood added the warmth of a large organic feature within this uninterrupted open floor plan. It is now a focal point that embraces the client's desire for an open contemporary look that also reflects their appreciation of natural elements.
Kitchen design by:
Studio Entourage, LLC
Jane Hollman, Principal
404 233 4771
jane@thestudioentourage.com
http://www.thestudioentourage.com/
Interior Architectural Design and Planning
Contractor: Jeff Meadows
Biltmore Construction Management LLC
(404) 786-5135
Accessories:
Marcia Marchman
Hub 13 Lane, Roswell
marciamarchman@gmail.com
770 802 5740
https://13hublane.com/
Artist mediums by:
Faux Effects International
http://www.fauxmarketplace.com/
502 583 0102