Hidden Agenda...Paisley Stencil On Ceiling
When updating a home, there are many decisions to be made. But when it comes to the restoration of a majestic 130 year old historic home, many of the decisions become more complex. Do you re-create a literal translation of the original design? Do you abandon the original architecture to incorporate all of today's modern aesthetics and conveniences? Why not do BOTH?
That was the intent of Barbara English, former interior designer and CEO of TO THE TRADE ONLY. She explains, "This home is filled with character that represents craftsmanship seldom seen in today's structures. My goal was to preserve and celebrate these features but give it an updated look. The style for this period was very formal and ornate. I wanted to introduce some fun and whimsy that is more consistent with current trends. The way to do this was with decorative artistry".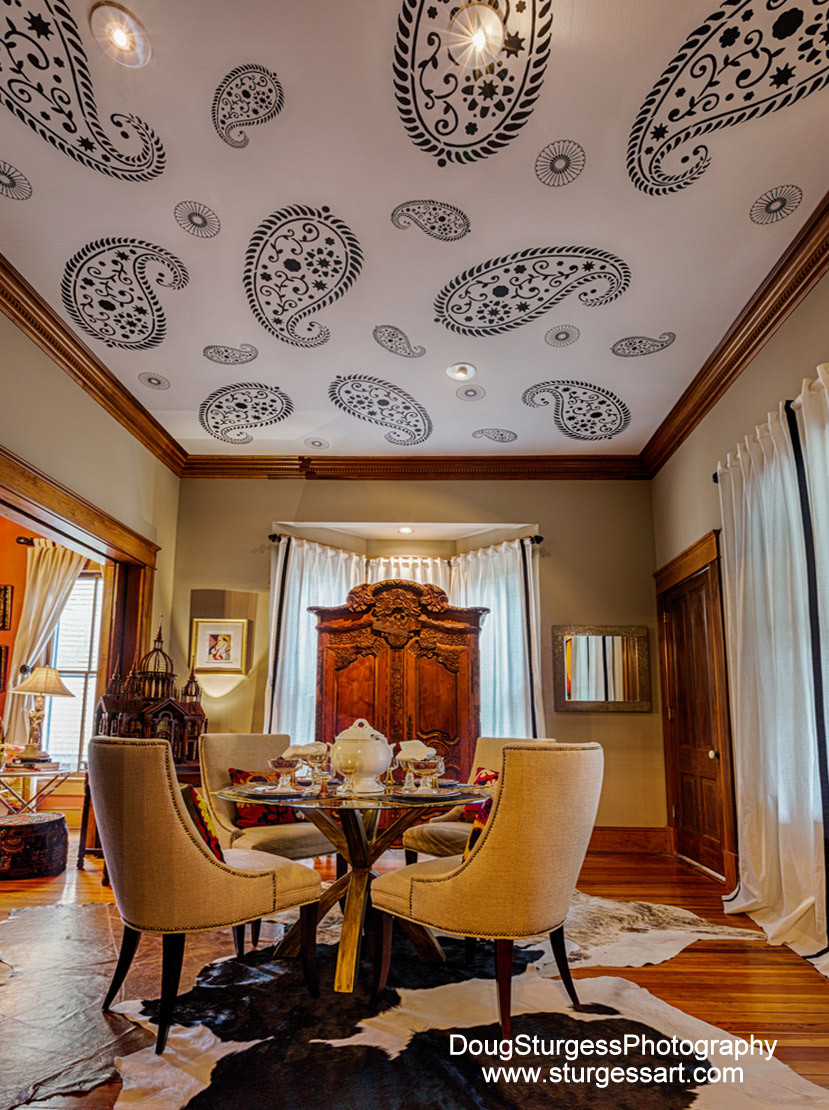 After
The Design Process:
The 14 foot high ceiling and stately wood crown molding in this dining room meant that the major architectural feature was UP. It was a prime opportunity for the introduction of pattern into the space. But this ceiling contained many registers, vents and recessed light fixtures that are every designer's nemesis. The solution was to paint a random pattern with stencils that would be large enough to camouflage these undesirable fixtures.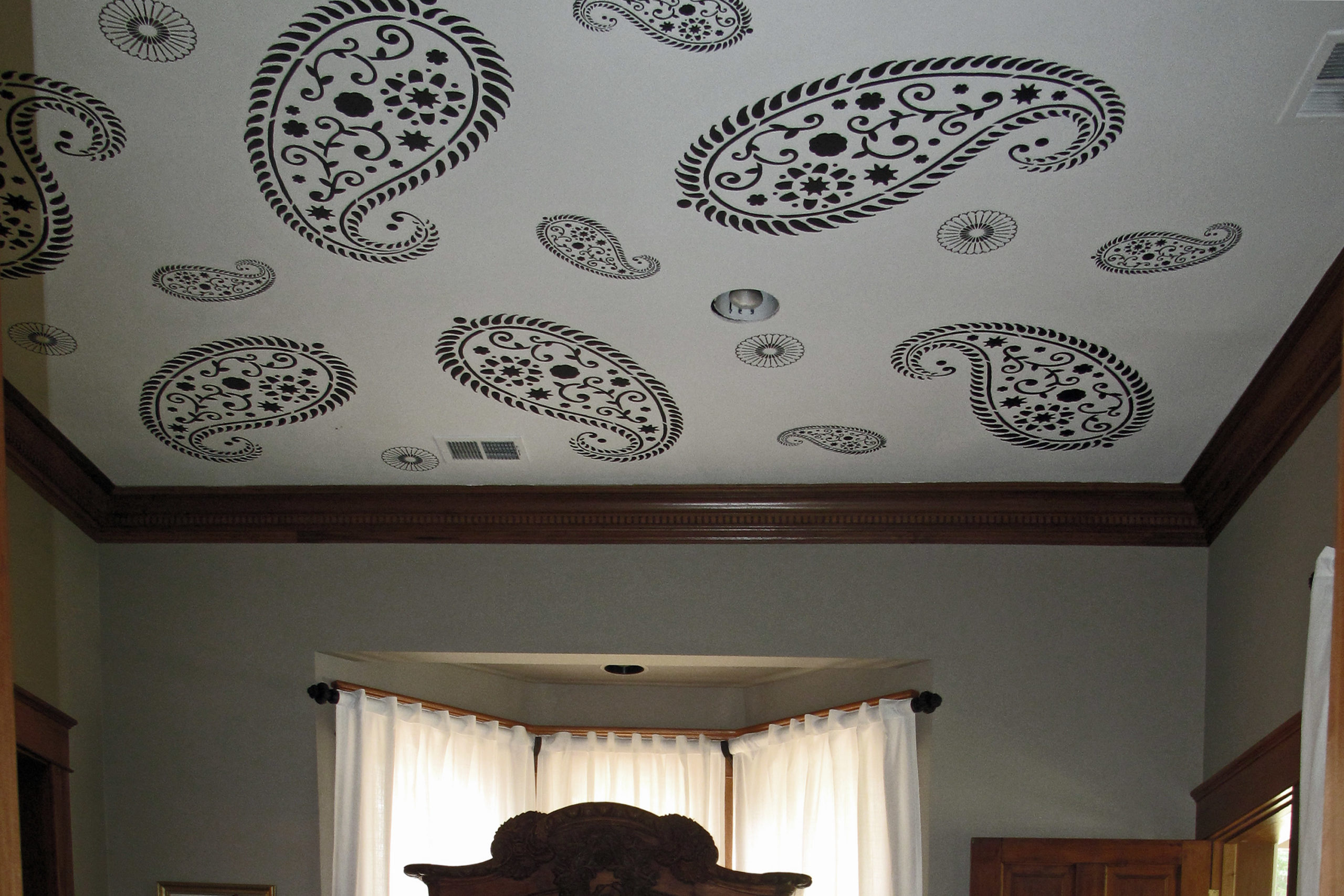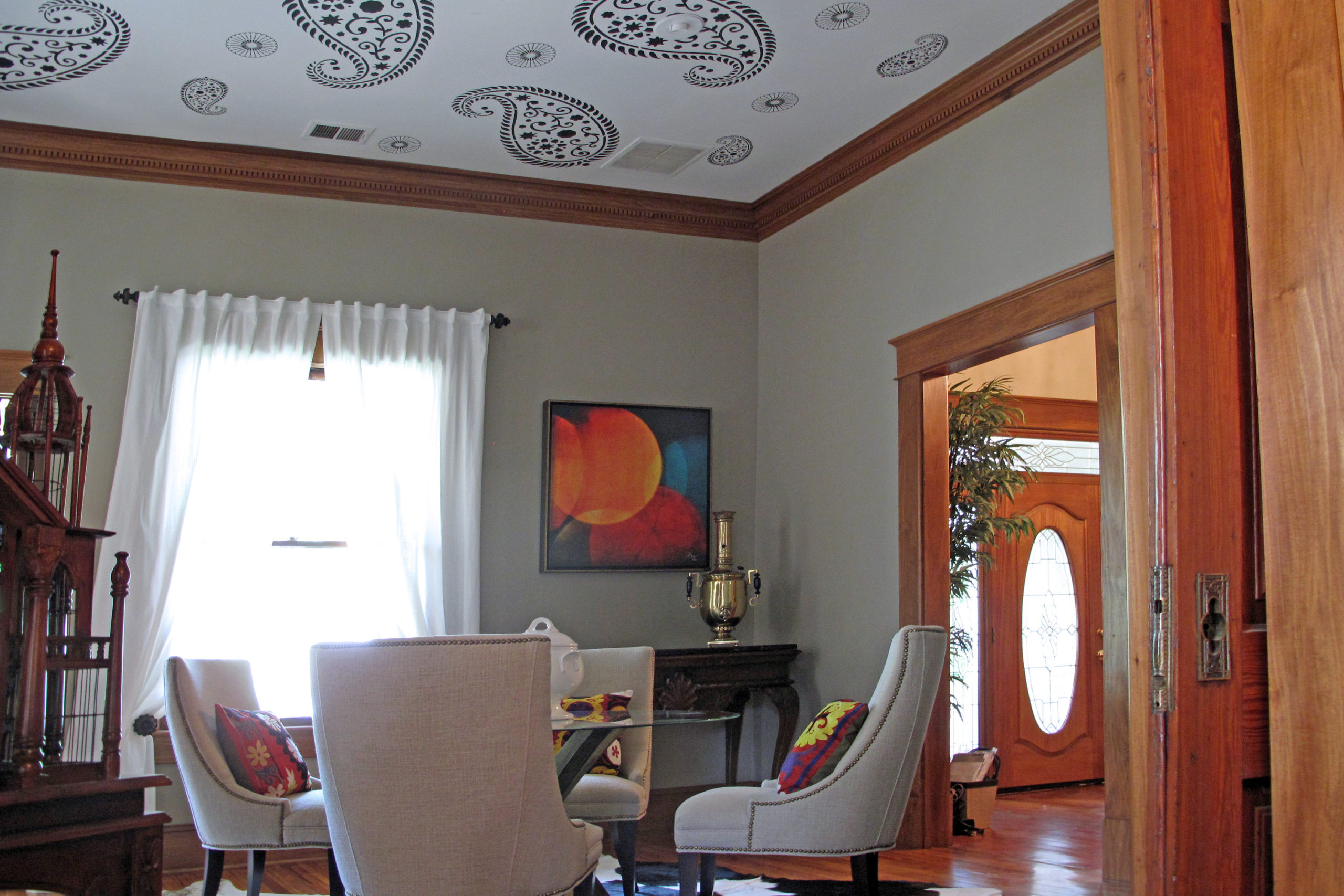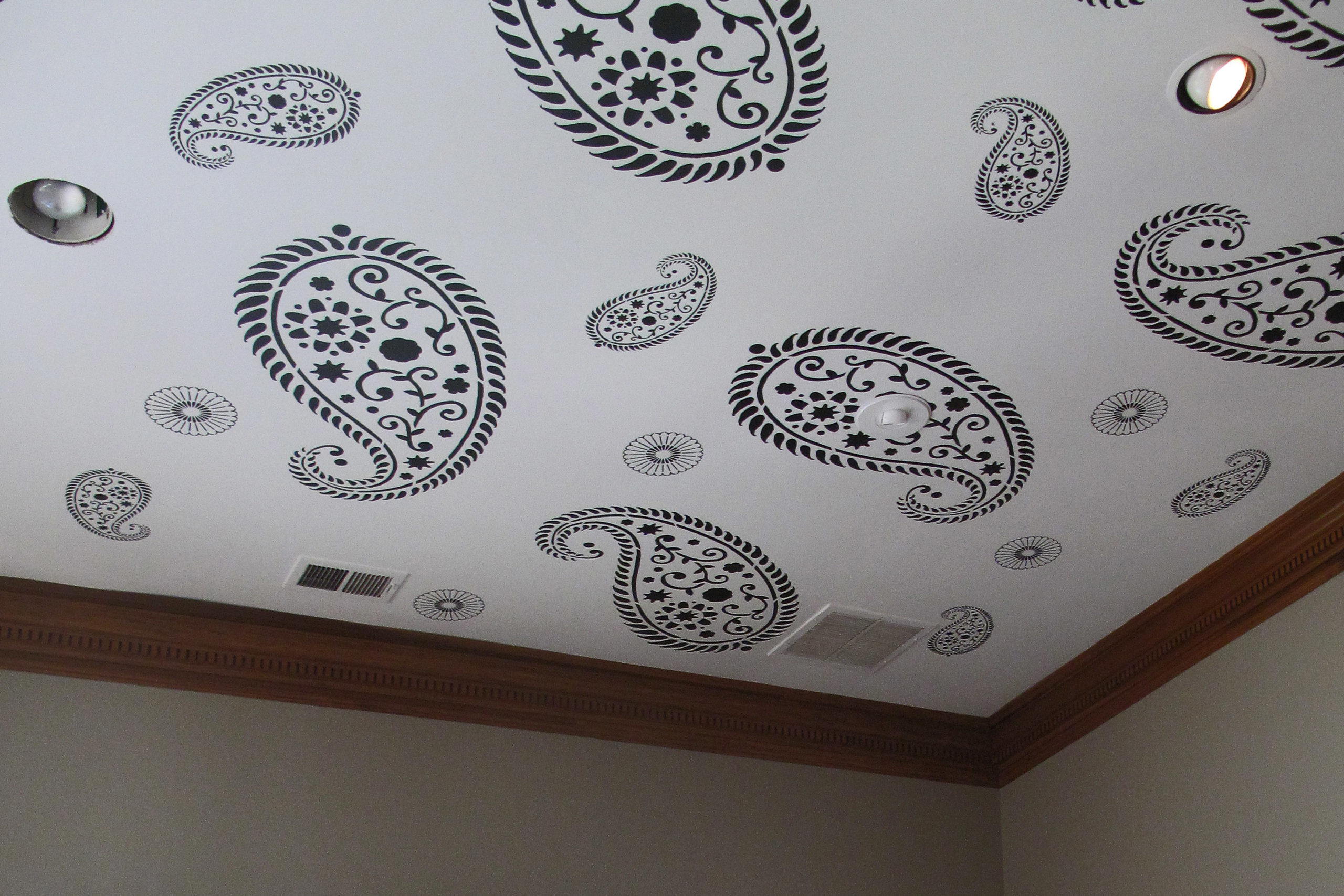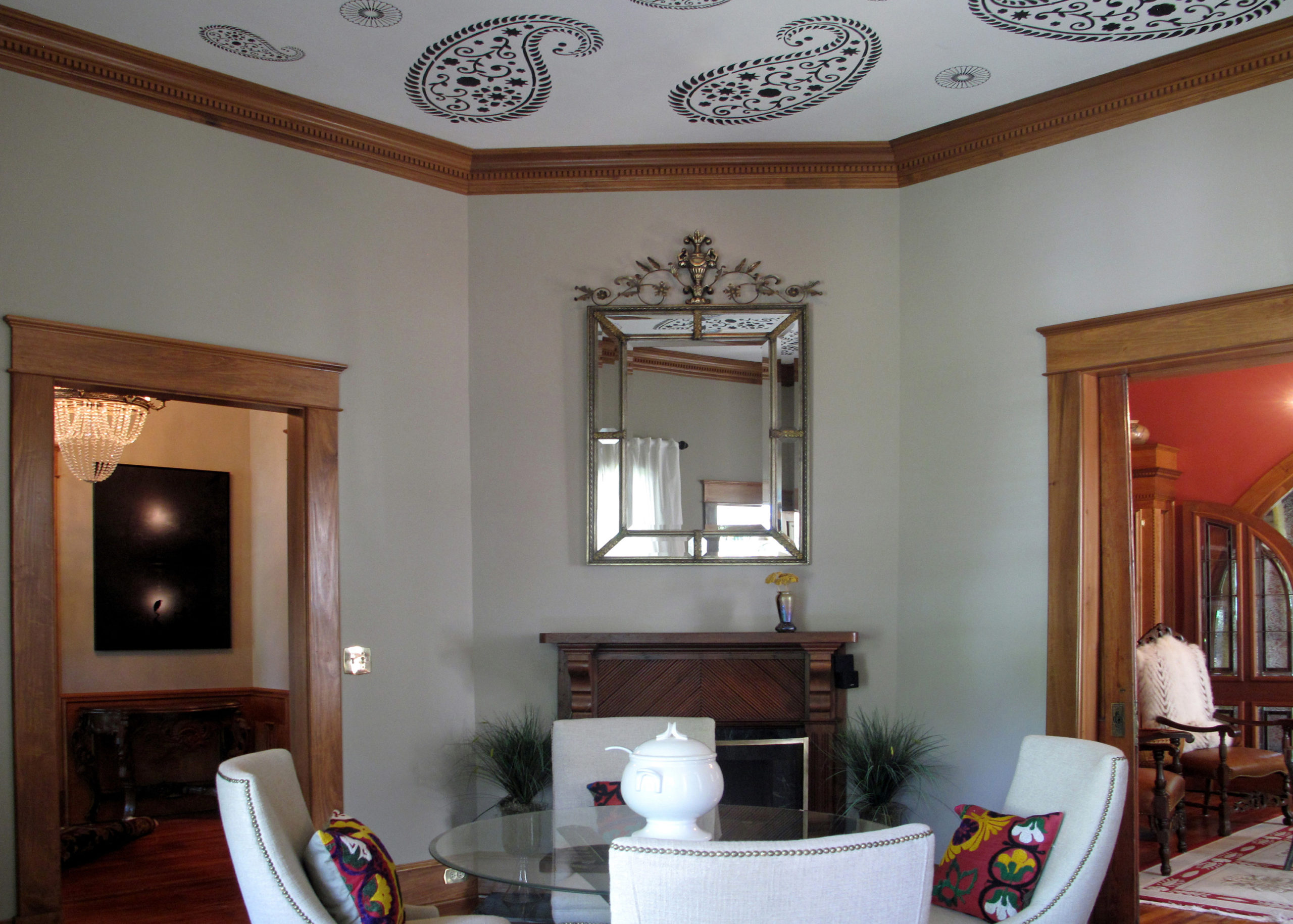 2 close up of stencil 8111psw
4 stencil camouflage 8116psw
5 stencil on ceiling in dining room 8122pspicw
Multiple stencil overlay patterns were applied with thoughtful strategy about their placement. To give you a perspective of the scale, the largest paisley is 4 feet long by 3 feet wide! Their size alone is enough to overpower the hardware. The drama of classic black and white is not only timeless but allows the vents to become a part of the background. This also affords flexibility for the color scheme by adding art and accessories of ANY color.
This dining room gives an unexpected twist to the concept of updating a historical home. The architectural details remain intact. Embellishing this ceiling with the innovative use of pattern and color is where art meets architecture.
We welcome your feedback. Please leave your comments below.
See more of this historical restoration at: www.houzz.com/projects/295627/West-End-Atlanta-Renovations-1
Special thanks to:
Stencil by www.cuttingedgestencils.com
Professional photography by www.sturgessart.com