Pennies from heaven...Faux Copper Vent Hood
Adding interest to a kitchen involves drawing attention to special details. So often, all of the cabinetry is finished in one color. As a result, there is the risk of these interesting features just blending in as part of the background. When it is all the same color, you can't see the forest through the trees.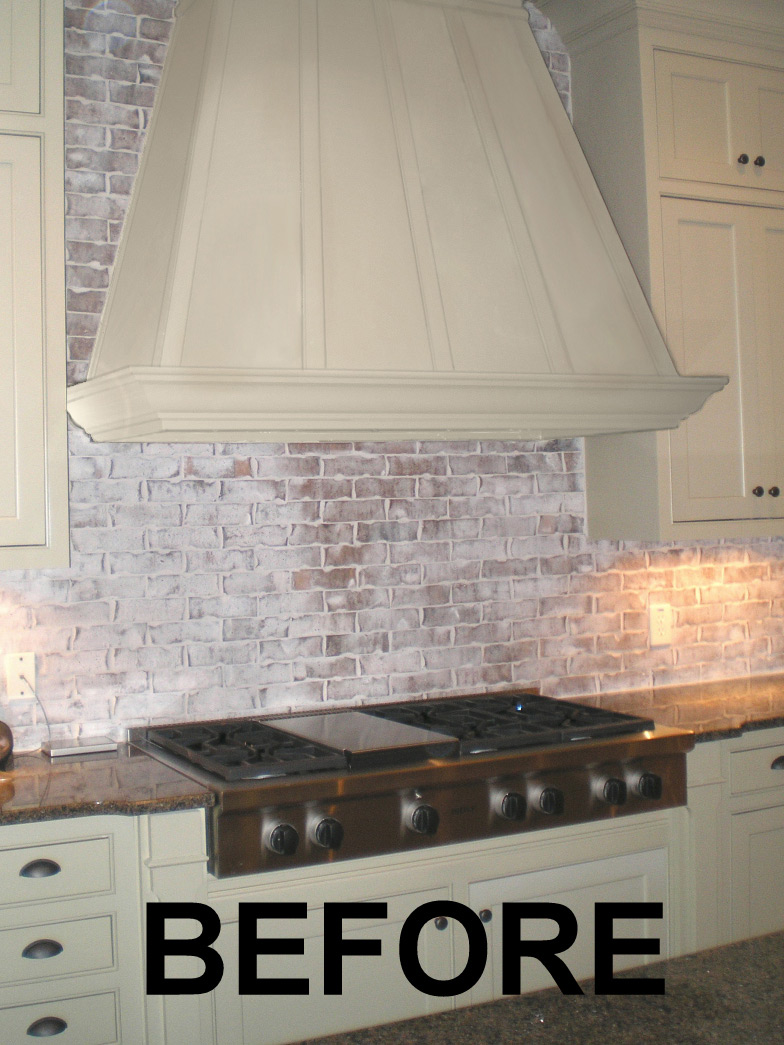 Before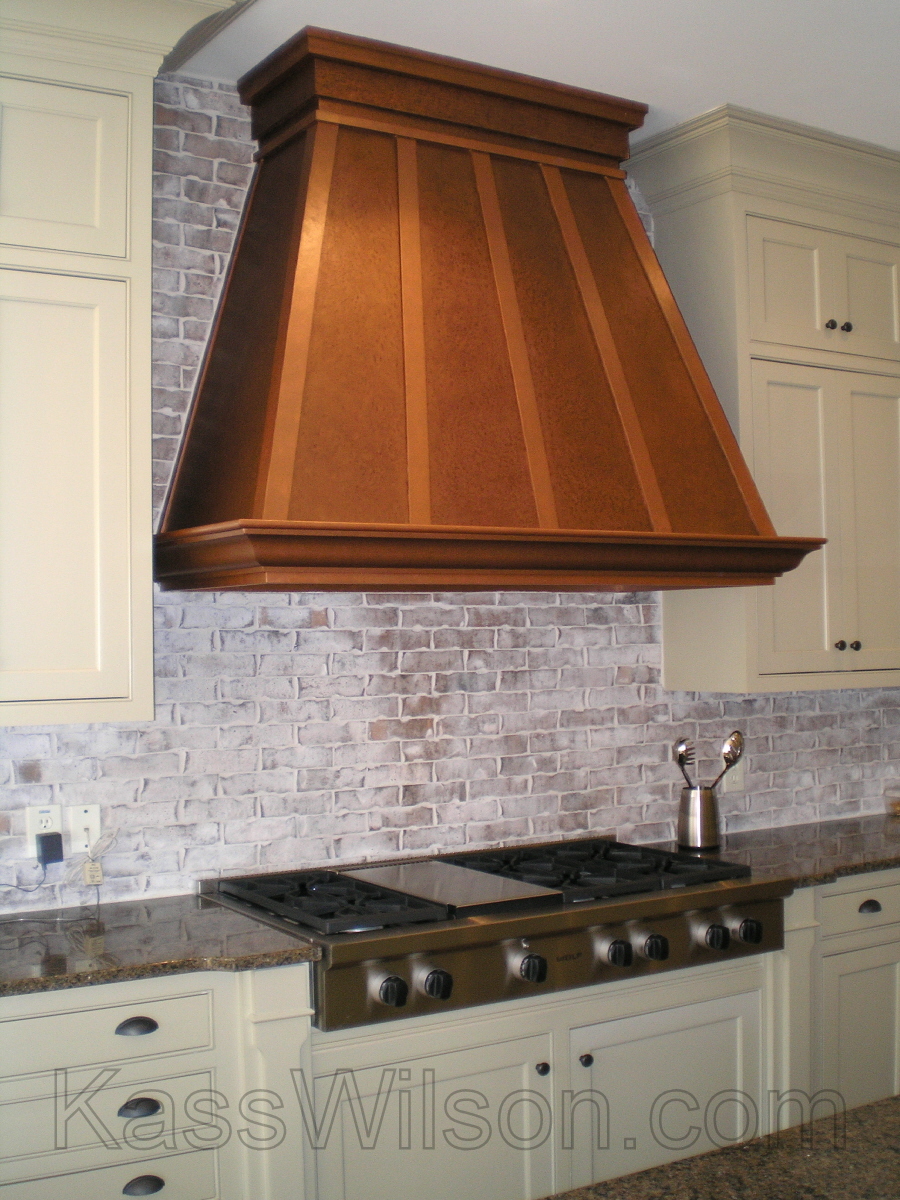 After
The Design Process:
This new kitchen remodel was intended to reflect a sophisticated country style. Wanting to bring out the rusty tones in the brick, interior designer, Jane Hollman of Studio Entourage decided to have the vent hood transformed into the appearance of custom copper . . . just like pennies.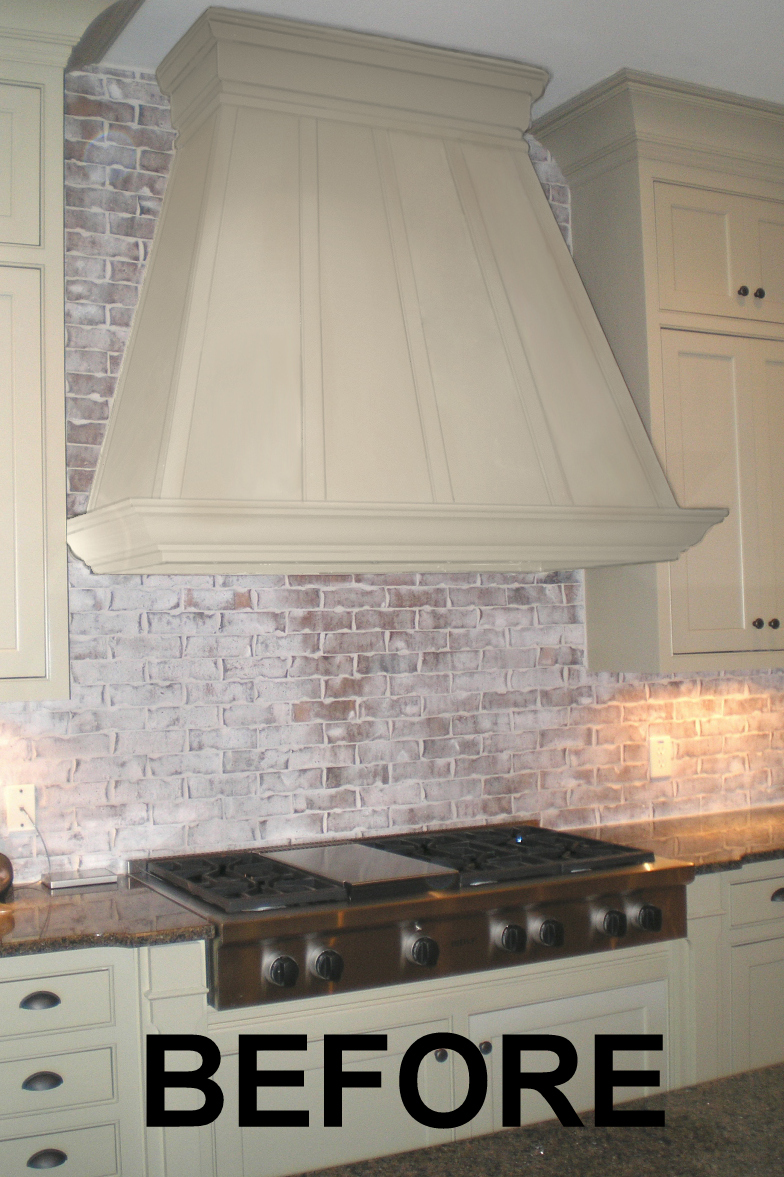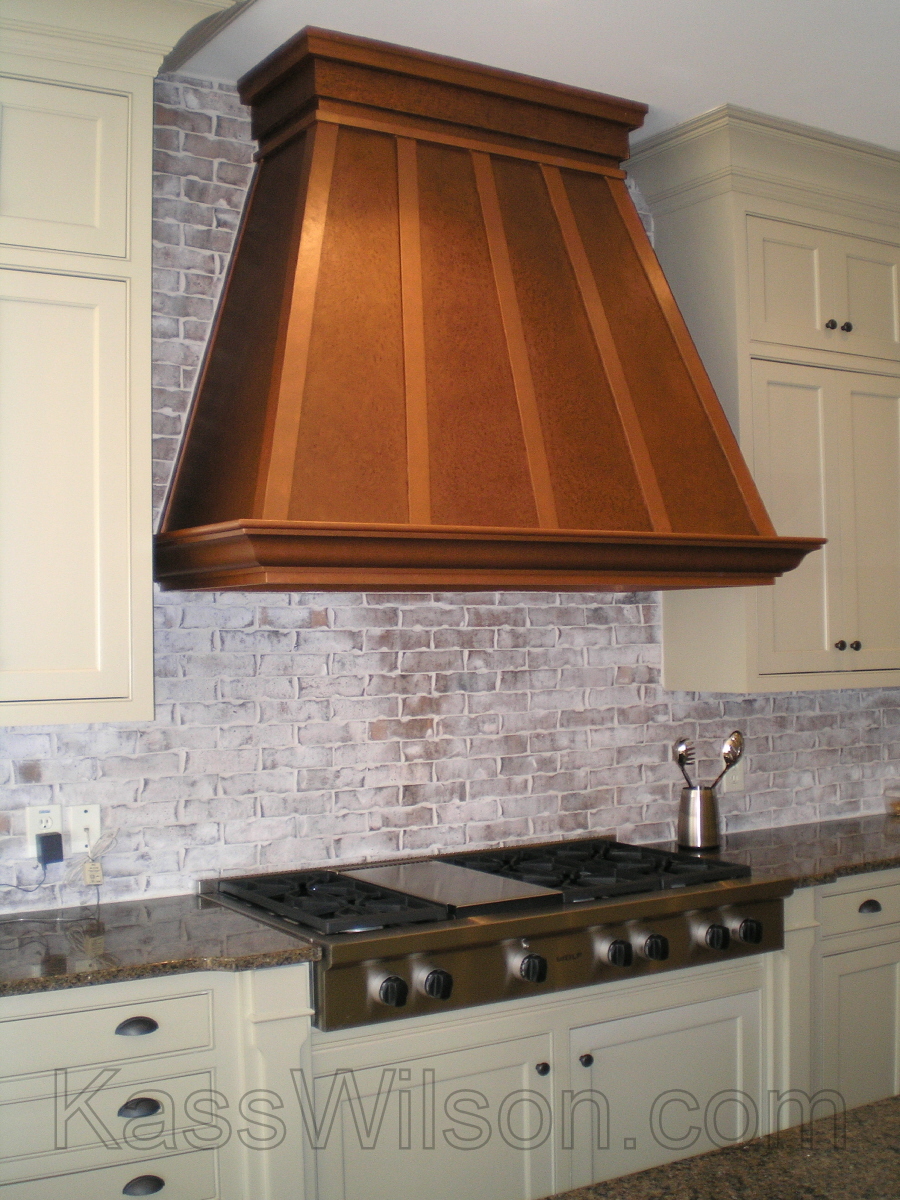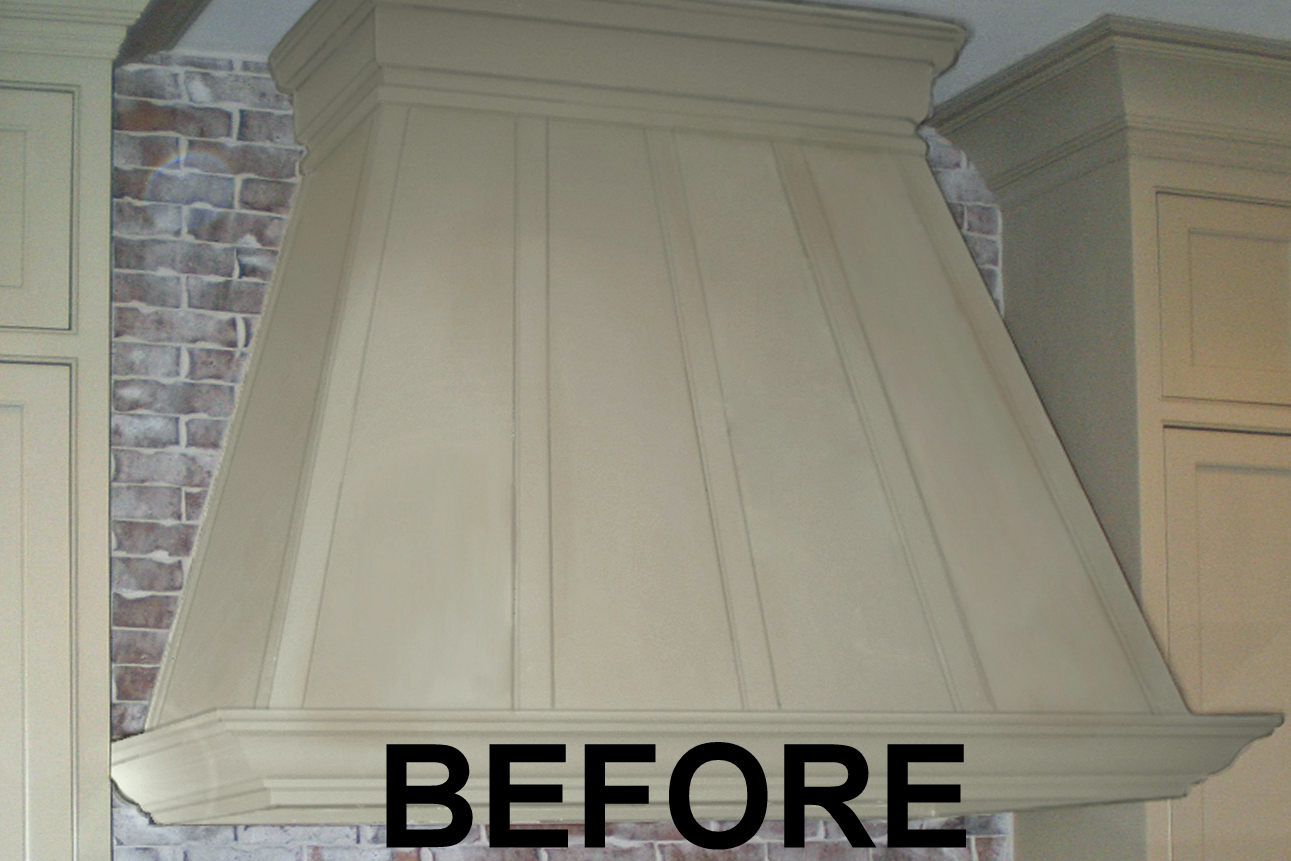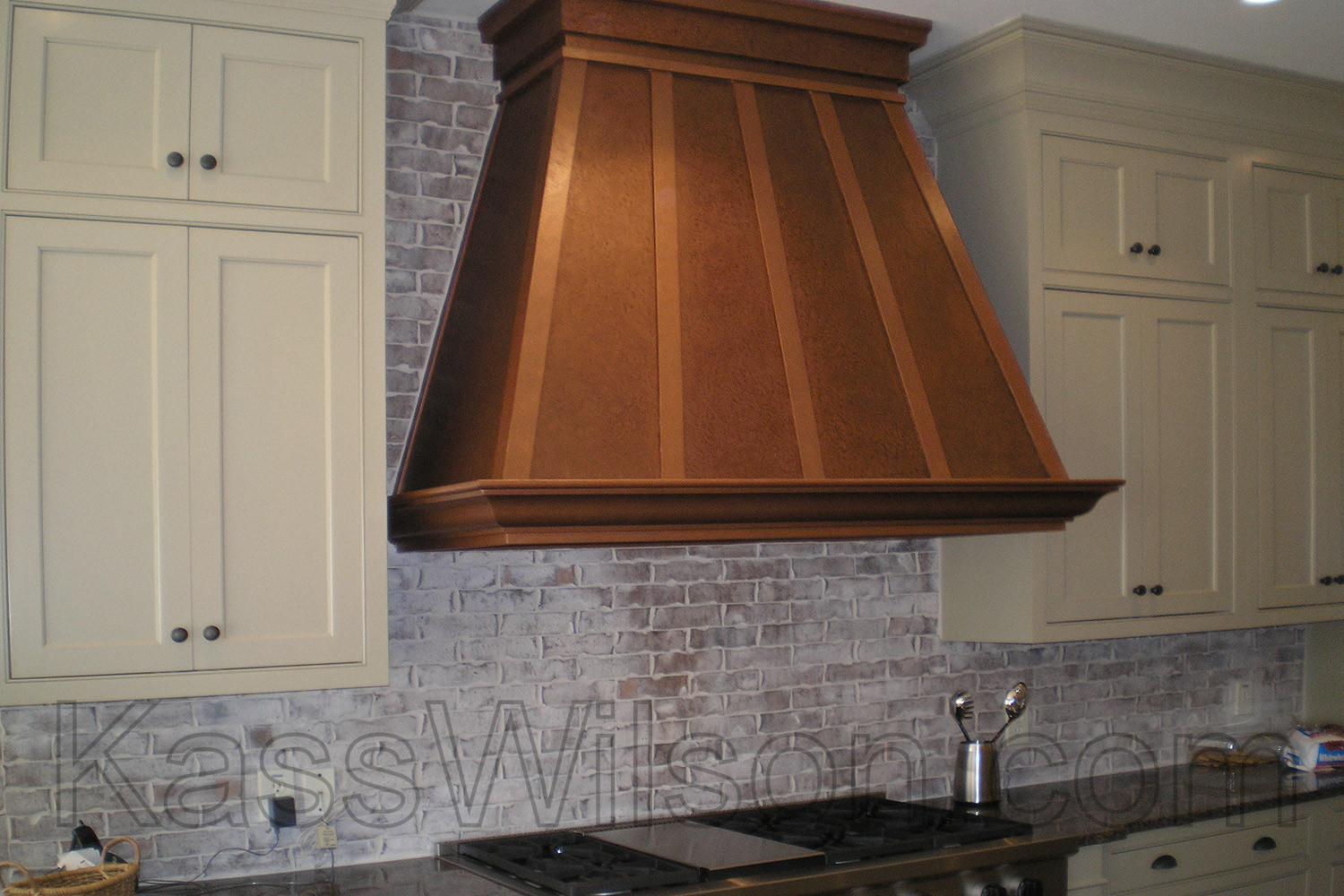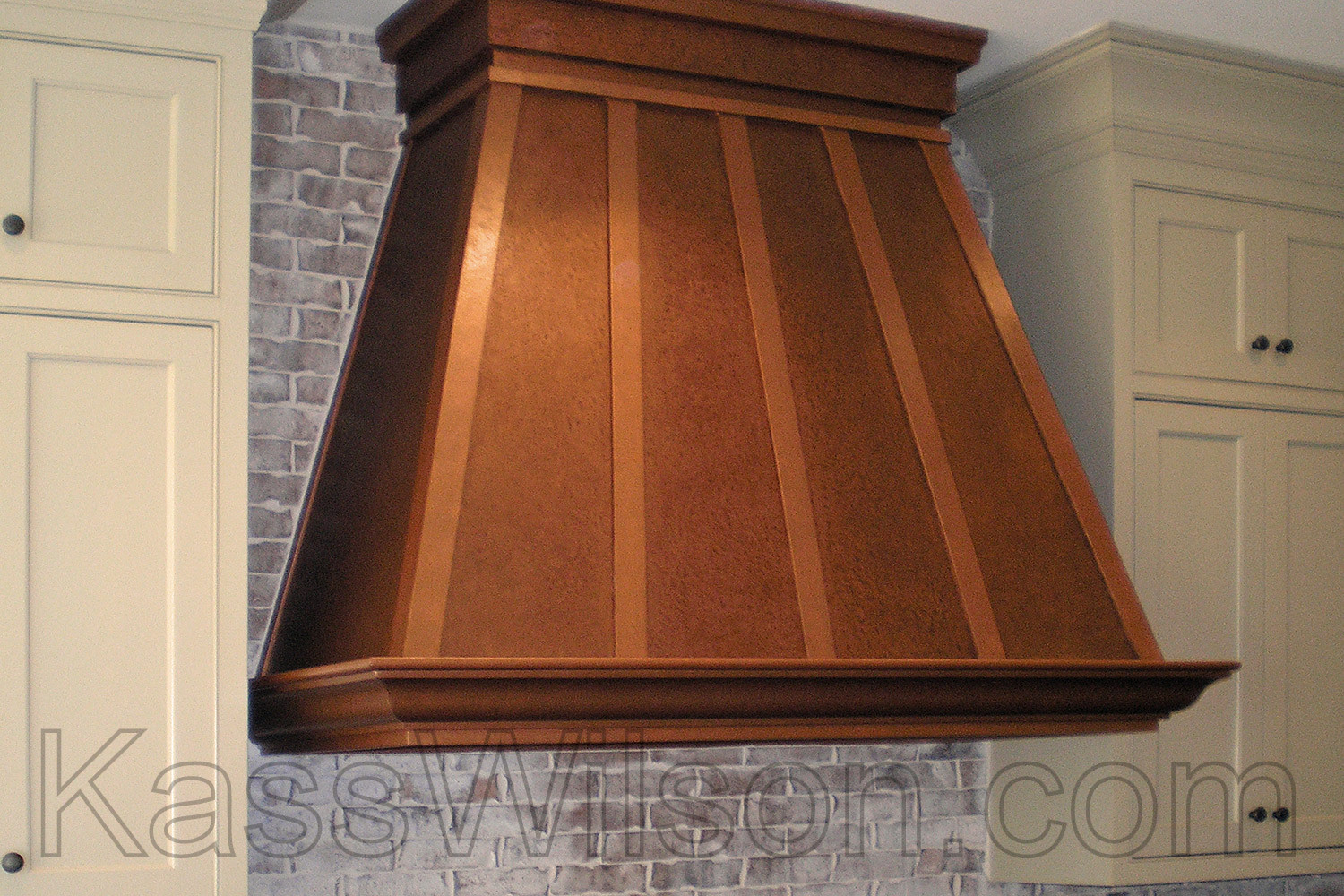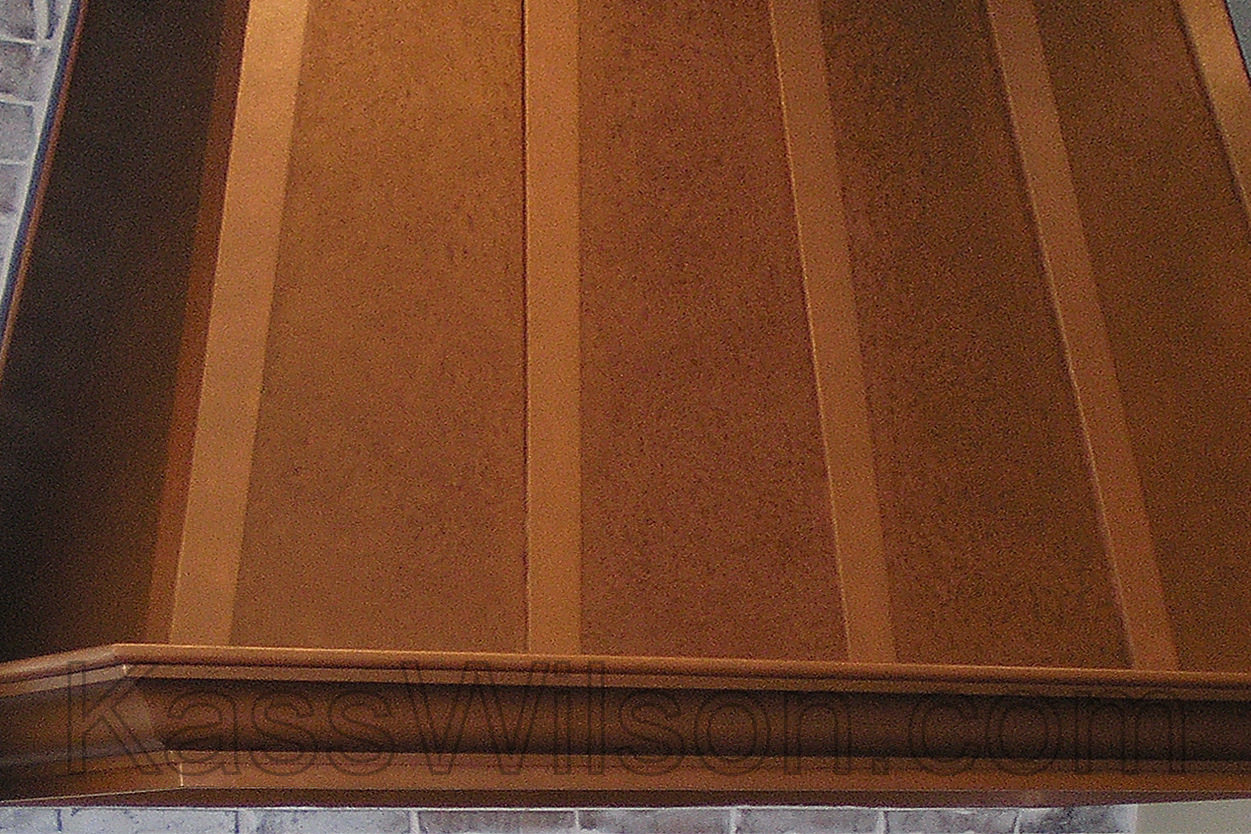 One of the wonderful properties of copper is that there are so many colors that can appear as it naturally patinas. This makes it an excellent choice for a faux finished element. It can be painted to intentionally blend with other features in the space. In this case, I was given a brand new piece of the client's copper cookware for inspiration.
Texture was applied to the recessed flat surfaces creating the illusion of pounded copper.
The raised areas were allowed to remain smooth to simulate authentic lathing strips.
Despite the fact that this vent hood was originally wood, it became a focal point that appears to be sheets of new copper. The cost savings of creating a faux copper vent hood compared to REAL copper was like pennies from heaven.
Is there an architectural detail in your kitchen that you would like to feature? Try an elegant faux finish to make it spectacular!