All Together...Custom Painted Cabinets
A new home and beautiful new furnishings for a rich masculine study . . . but why didn't it work? Because the existing painted book cases were so prominent that it competed with the main attraction, the wood desk and credenza.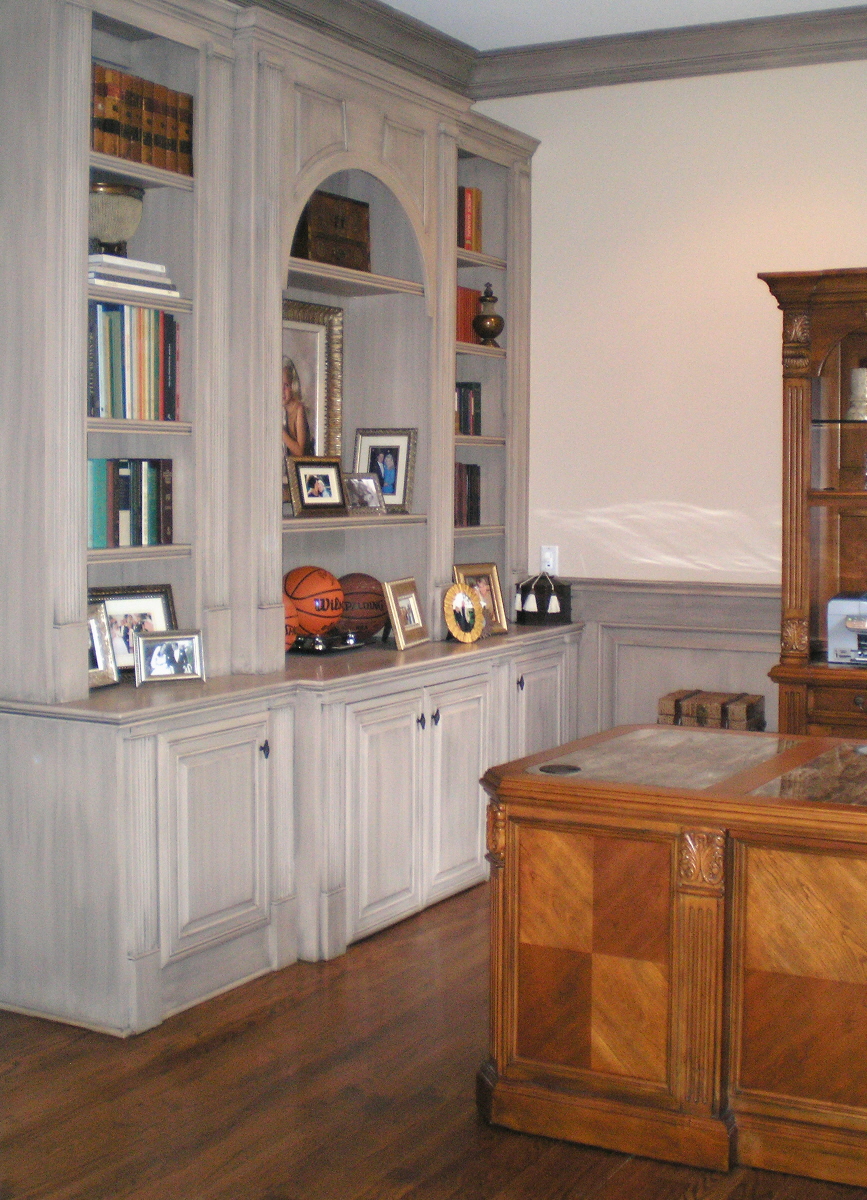 Before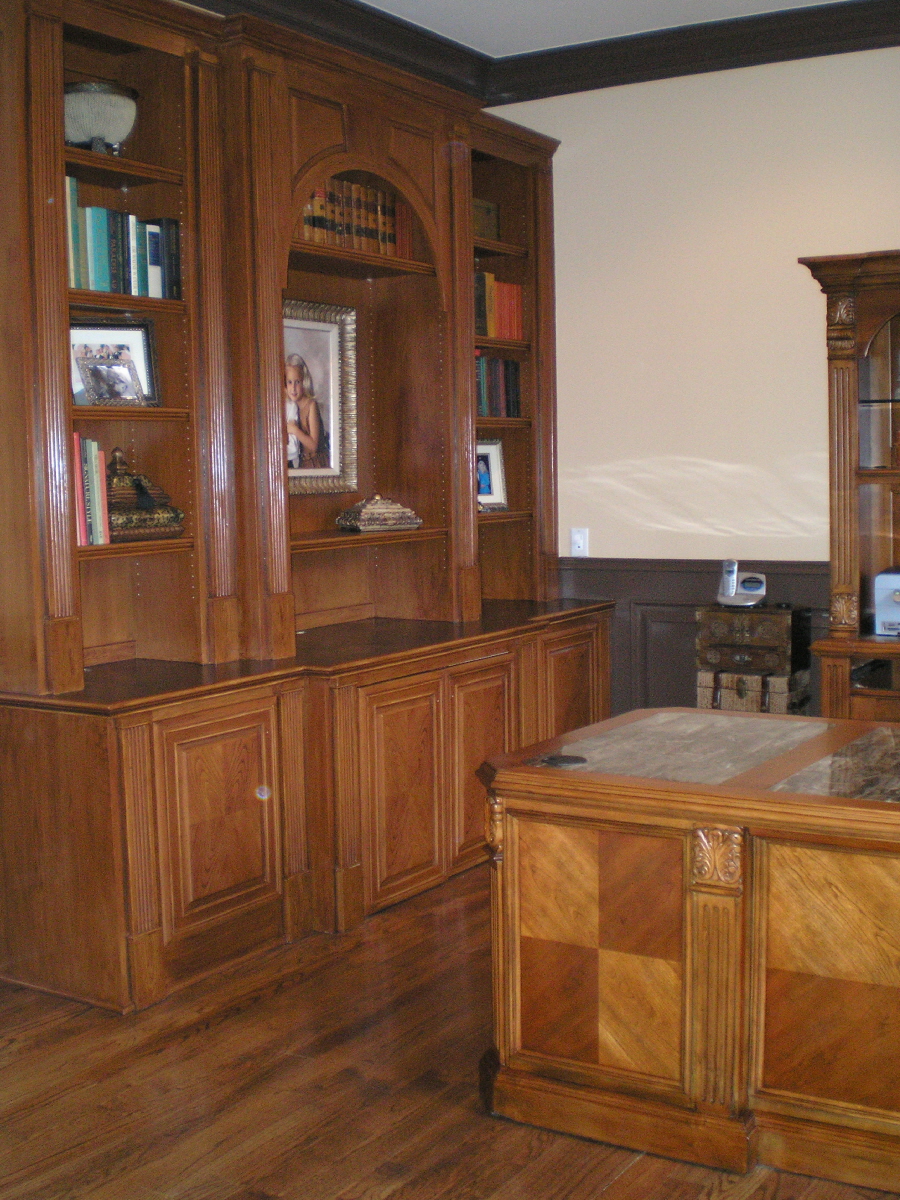 After
Design Process
The client's original thought was to rebuild these painted cabinets in wood. But, even using real wood, there was no guarantee that it would match the desk. Decorative painting was the best option. With the right touch, the exiting bookcases were transformed so that all the items in the room have a cohesive appeal.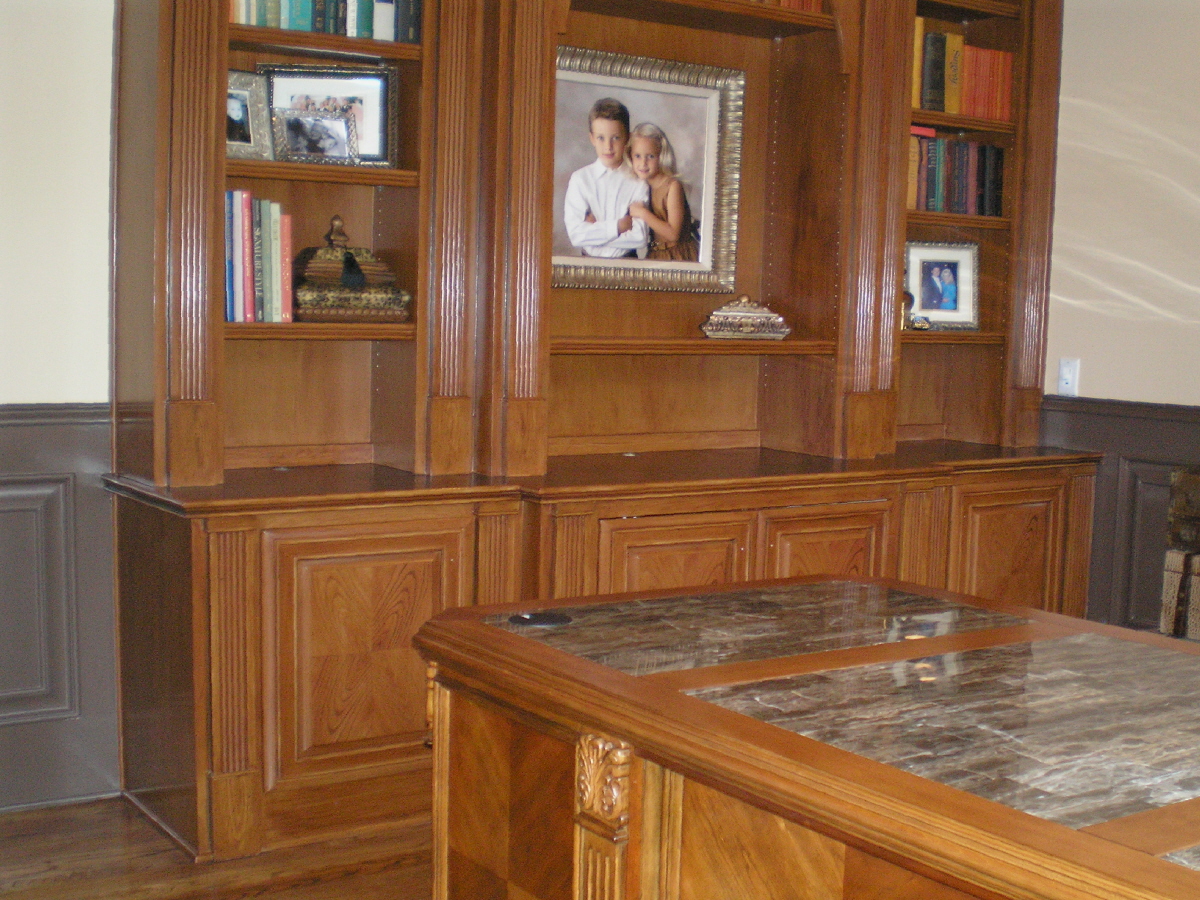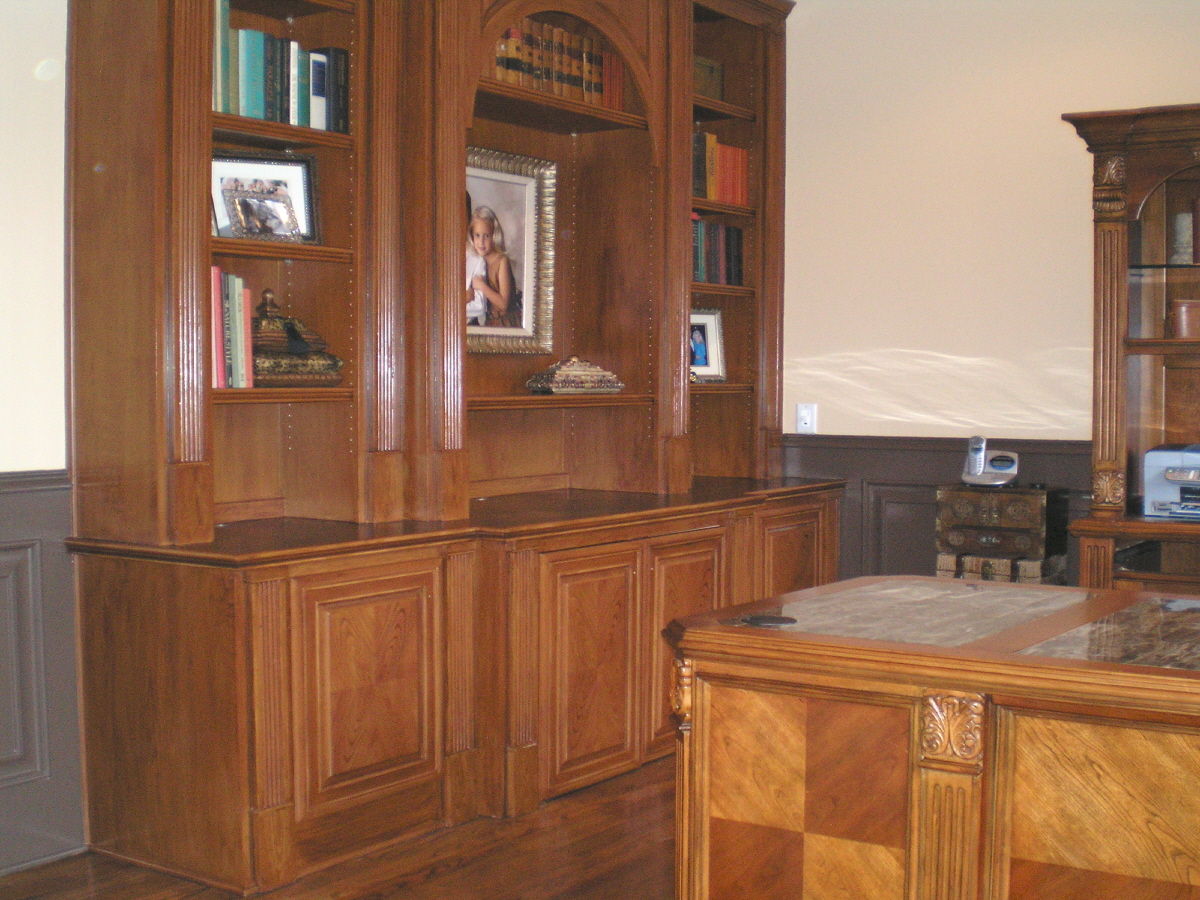 It is one thing for a faux artist to merely create the suggestion of wood . . . it's yet another to perfectly mimic the color and intricate grain pattern that would be believable right next to the real thing. It was accomplished with a decorative painting technique called faux bois. This is a French term that refers to the advanced level of artistry that creates the illusion of real wood. It is considered by many to be a lost art. This faux finish technique transformed the old painted cabinets into a perfectly matched set of book cases that now harmonize with the new office furniture.
Every detail of the design was taken into consideration. On the counter top, a faux leather finish compliments the insert on the top of the desk. The result is a study where all of the case goods now live together in perfect harmony.