Prime Real Estate...Sophisticated Metallic Plaster
"What defines "prime" real estate? It is a reference to quality of the perfect location in an environment that is both visually appealing as well as inviting. In our home, we are often looking for the "prime" space to feature items that are important to us. At first glance, it is rarely exactly as we want it. Having a vision of what CAN be is the key to creating the space of your dreams.
Before
After
In this craftsman style home, we needed a location to feature the client's art collection. Their dining room offered a large expanse of walls that would accommodate all of the pieces. Immediately off of the foyer, the french doors provide a sense of importance to this space. They act as an invitation to enter and view something special.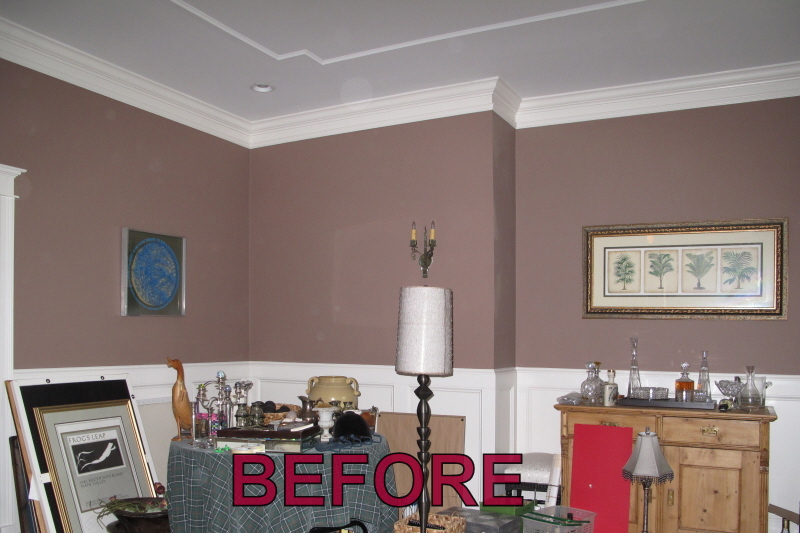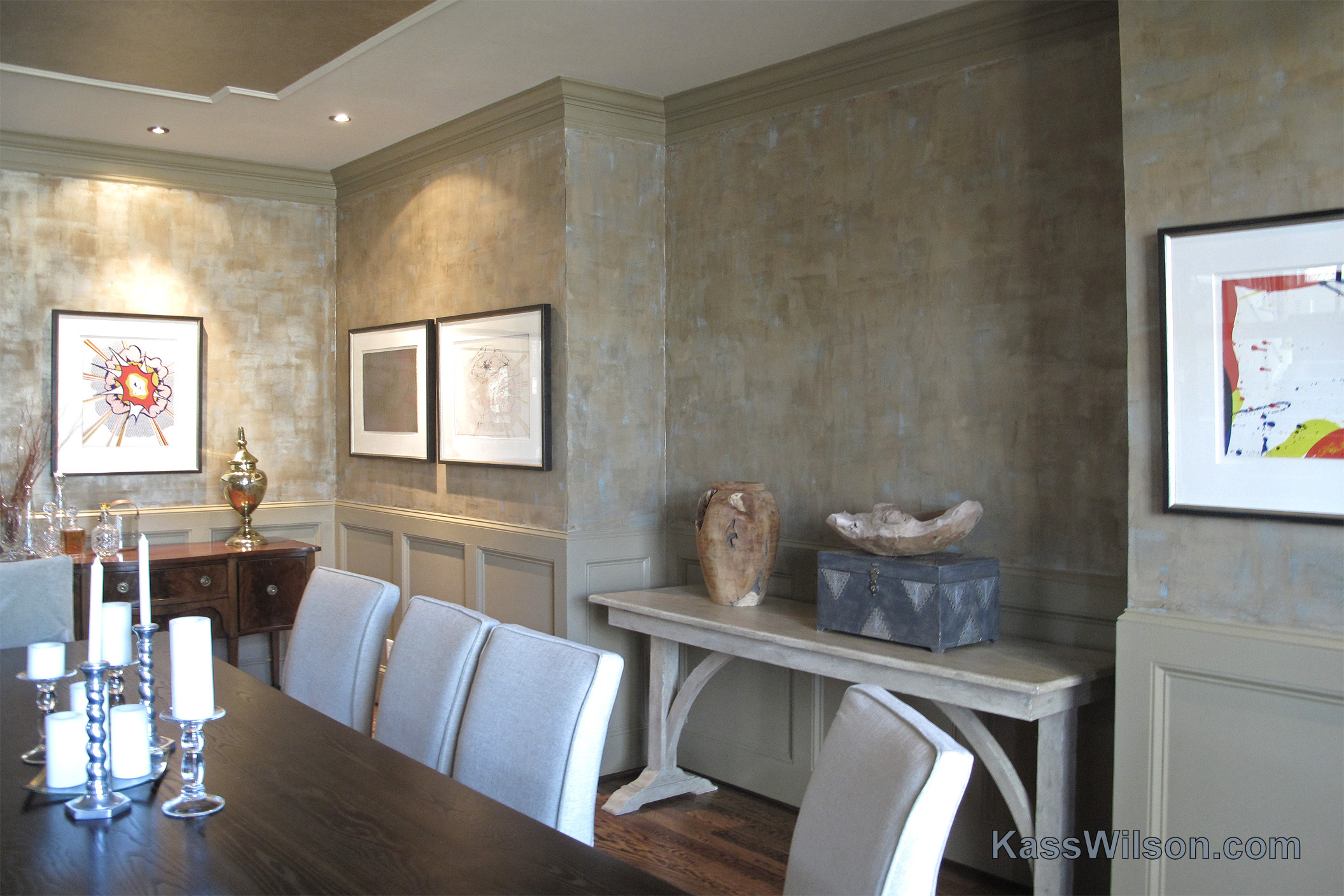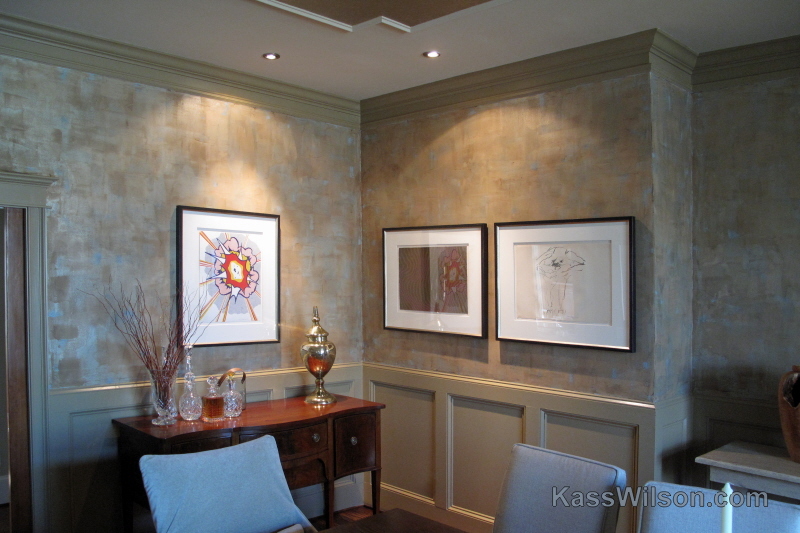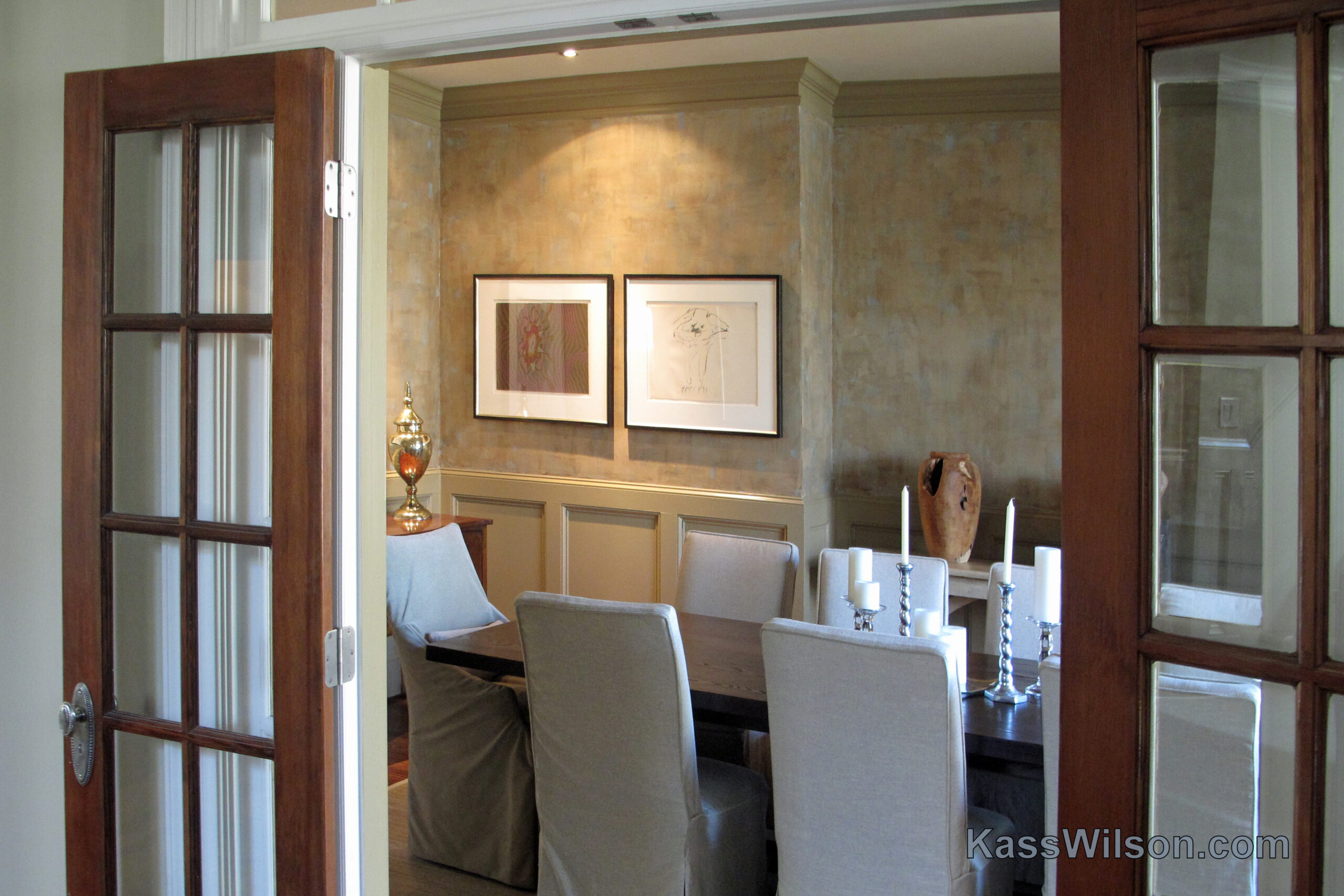 Slide 1 BEFOREfaux finishwm
Slide 3 Zacks 29 Sat 054pswm
Slide 2 AFTERfaux finish 12wm
Slide 5 29 Sat 039pspicwm
The Design Process:
The goal was to create a warm "envelope" filled with subtle textures in neutral colors. As described by the client, "I want my home to be elegant but livable." Knowing that she had an appreciation for the unexpected, a faux finish was designed for the walls and ceiling that would be uniquely hers. The harsh contrast of the white trim against the deep wall color was softened to provide a neutral palate. Next, rich reflective textures were carefully woven on the walls with the tones of the blue accent color for interest. A rectilinear pattern gives a tailored impression that is consistent with the geometric lines of the craftsman style. The subtle shifts of neutral values in this space now echo the sophisticated color palate that flows throughout the home.
Decorative artistry transformed this space with a stunning backdrop for the display of cherished treasures. A gentle blending of eclectic furnishings that are rich with texture allows the art to take center stage. It has become "prime real estate" and offers more than just a place to gather and dine. It is an experience!
Interior design by:
Janie Smith, 3 Gates Interiors
404 368 9490