Some Days Are Diamonds...Painted Diamond Pattern On Floor
Sometimes, a small space can create large challenges. In this newly renovated foyer, the ceiling is low and the shape is irregular with few opportunities for embellishments. The goal was to create a bold welcoming statement of traditional elegance. We turned our attention to the largest feature … the floor.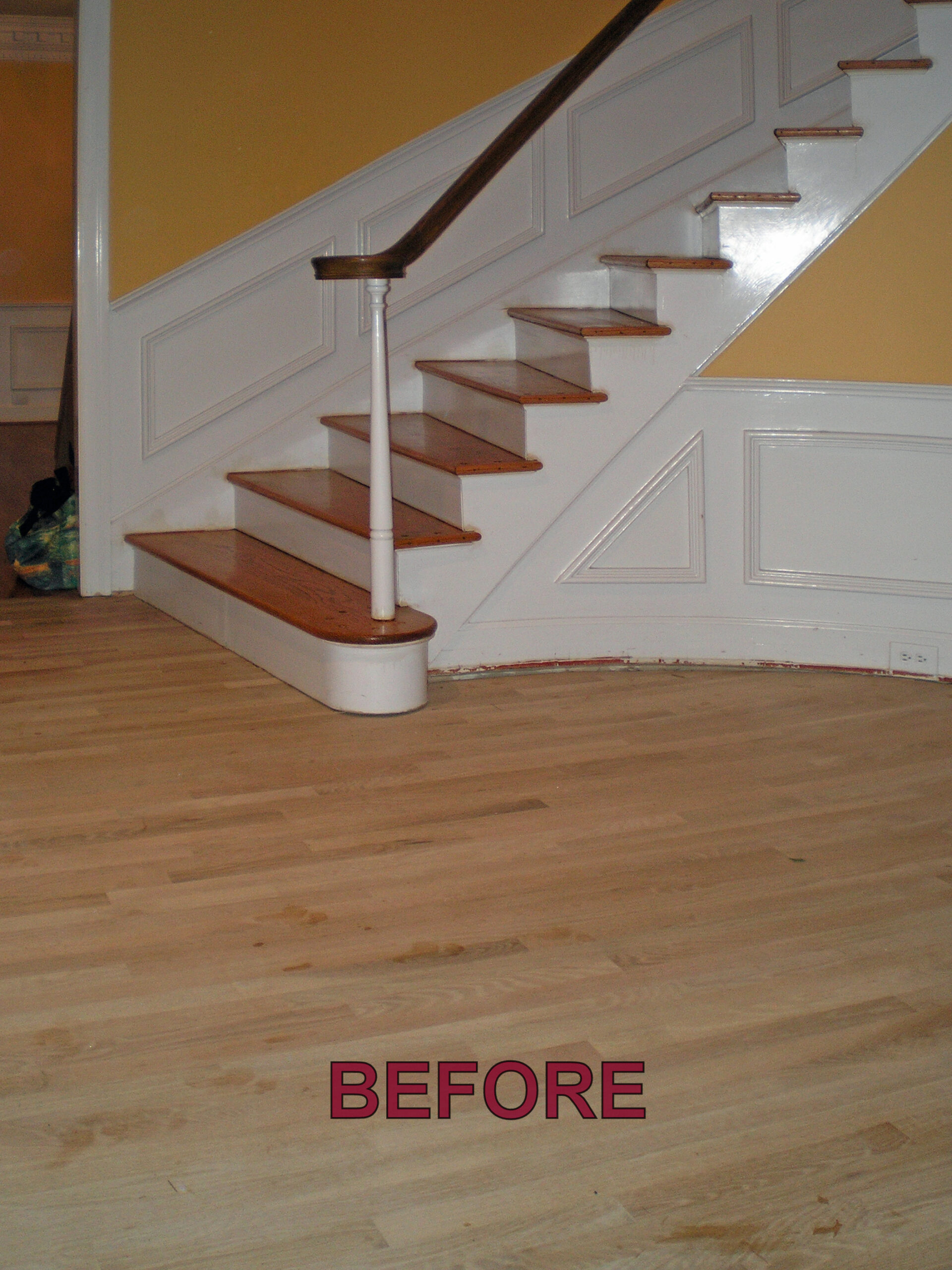 Before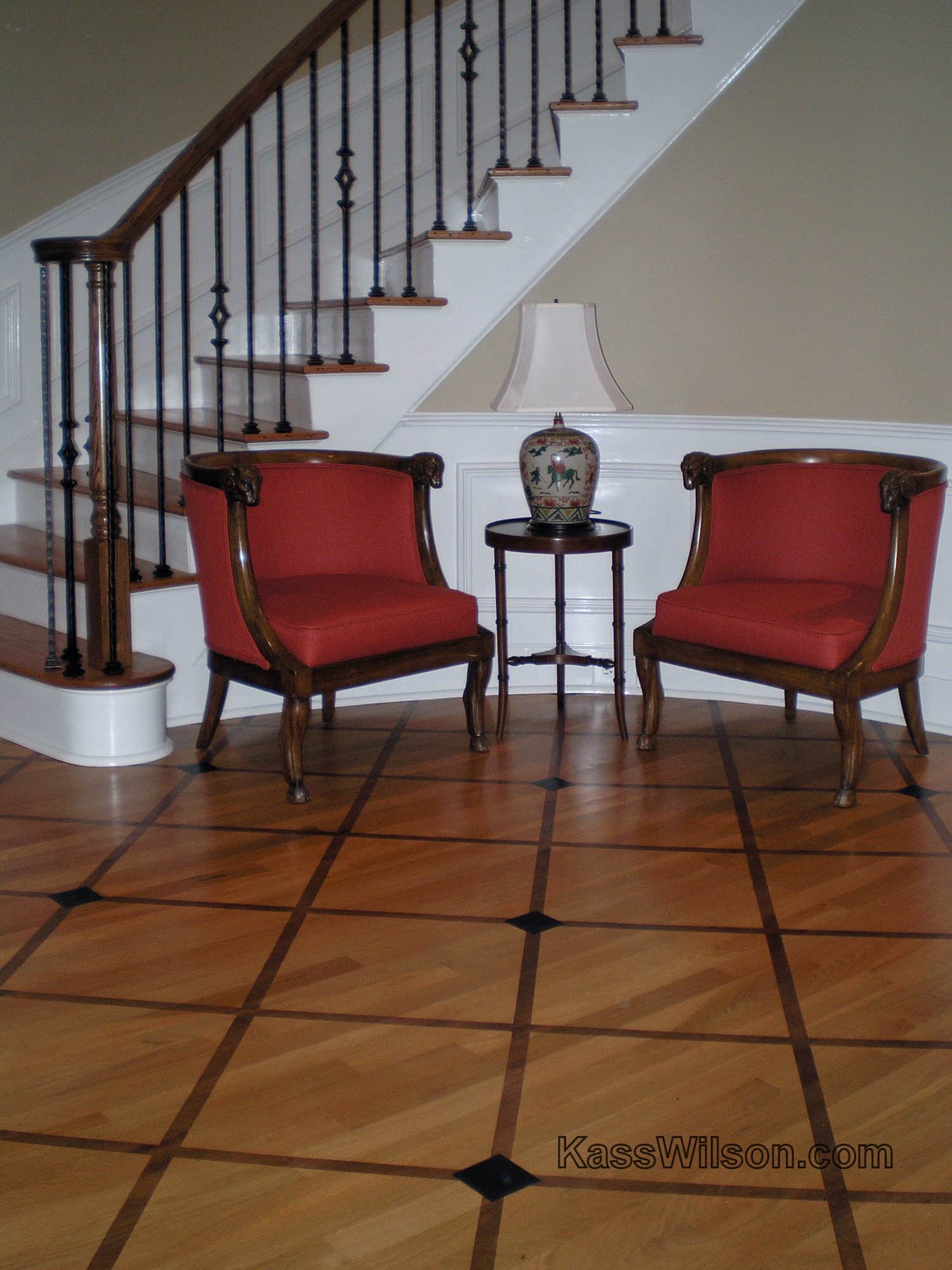 After
The Design Process:
We began with new wood floors. There were 3 strong visual references… the walkway to the kitchen, the center of the curve along the stairway and the front door. It was important that the pattern would "direct the eye" and influence the traffic flow of the space. Look closely as to how the pattern leads your eye in the right directions from every vantage point.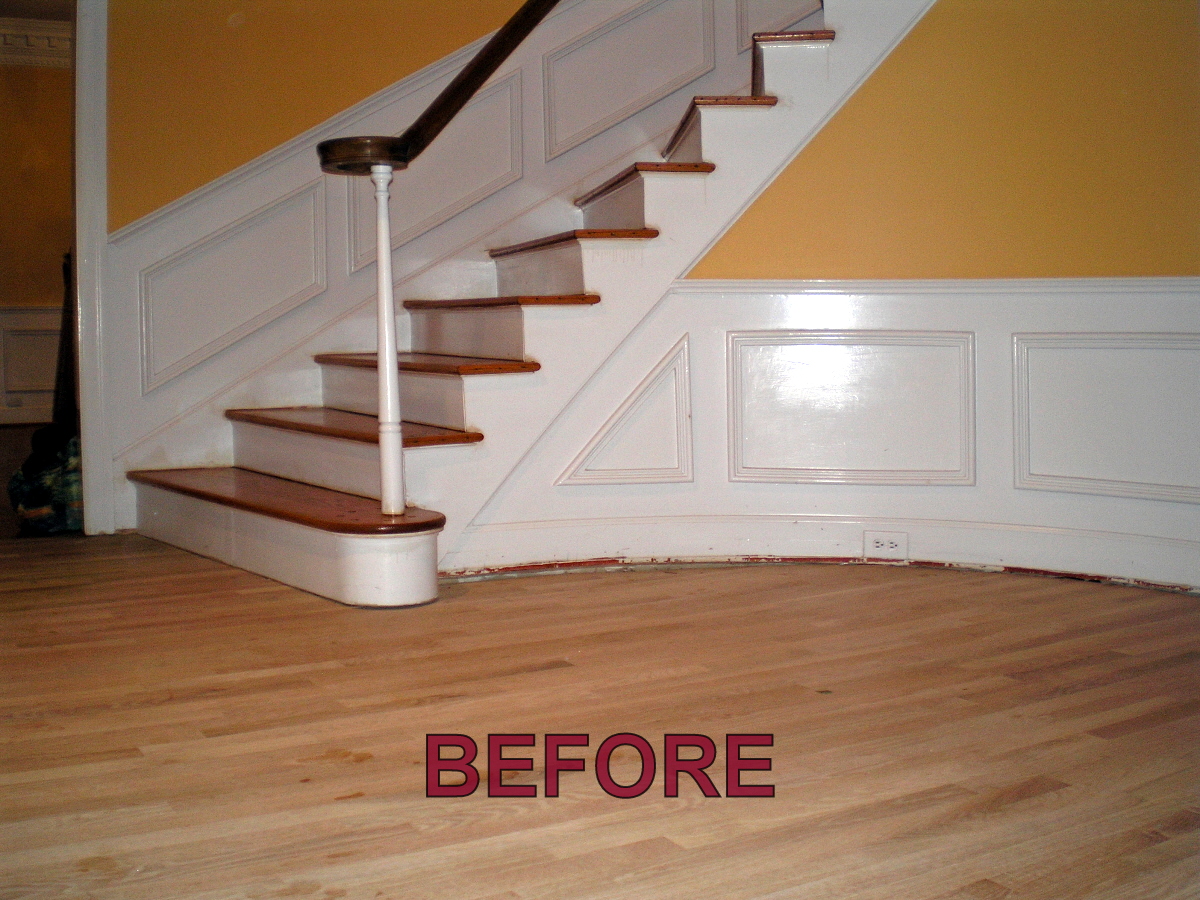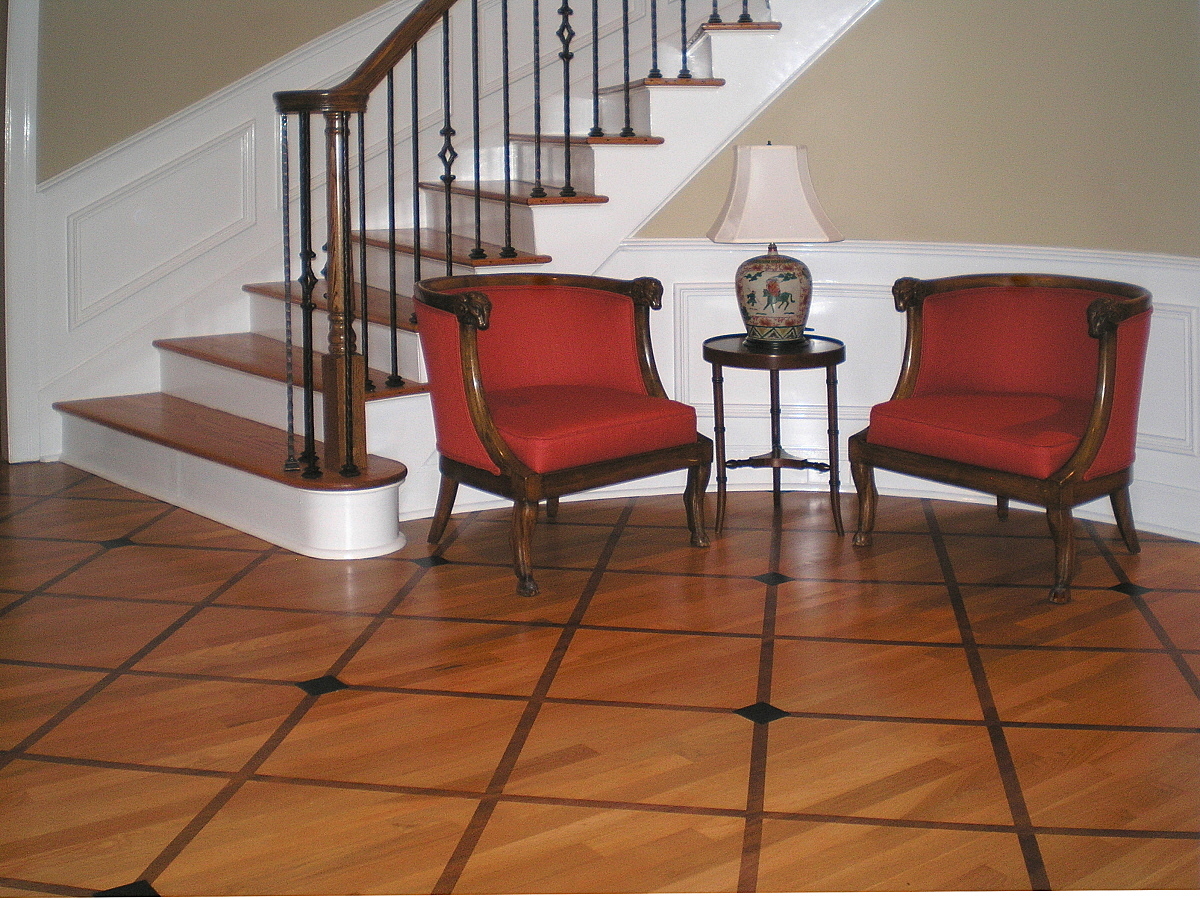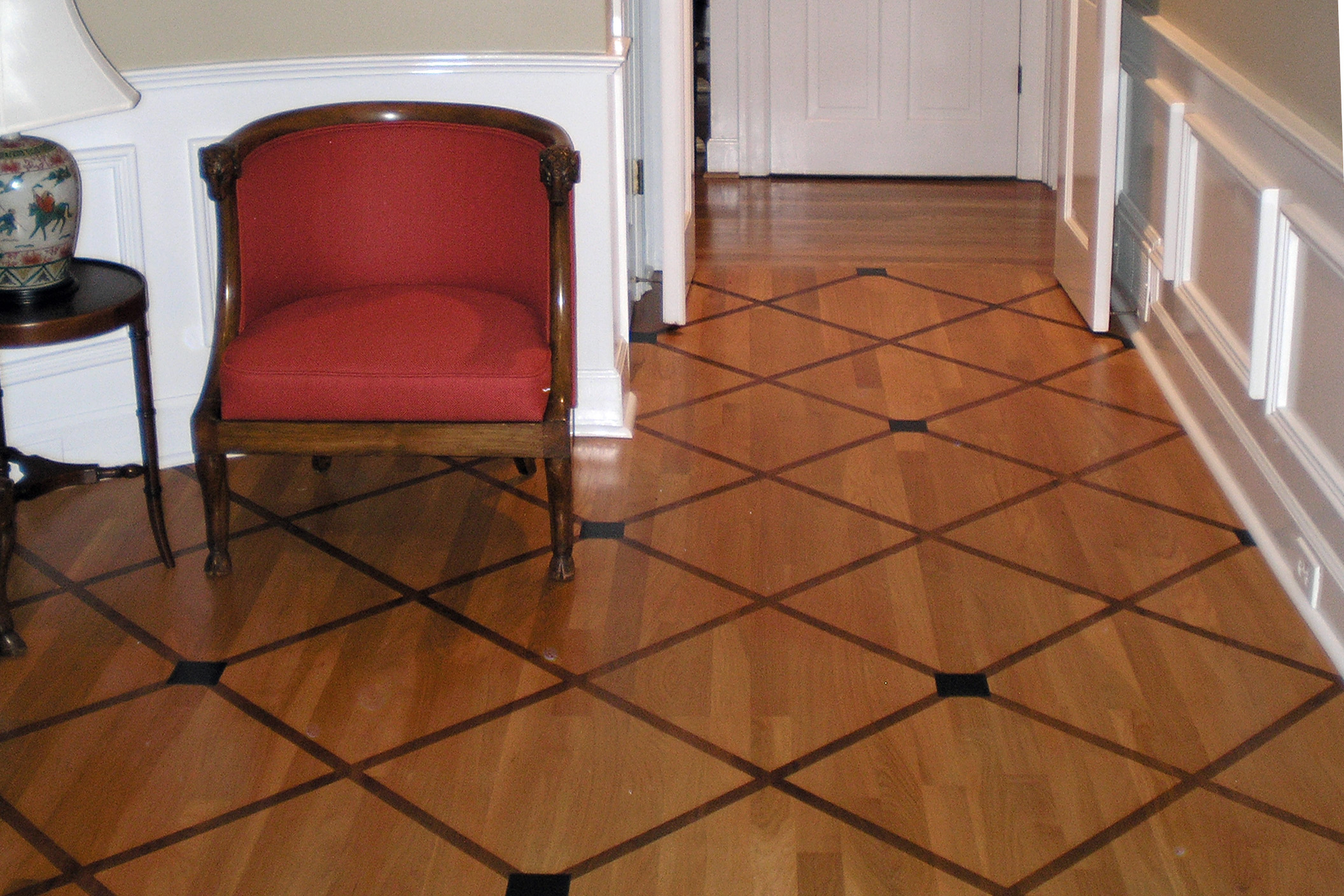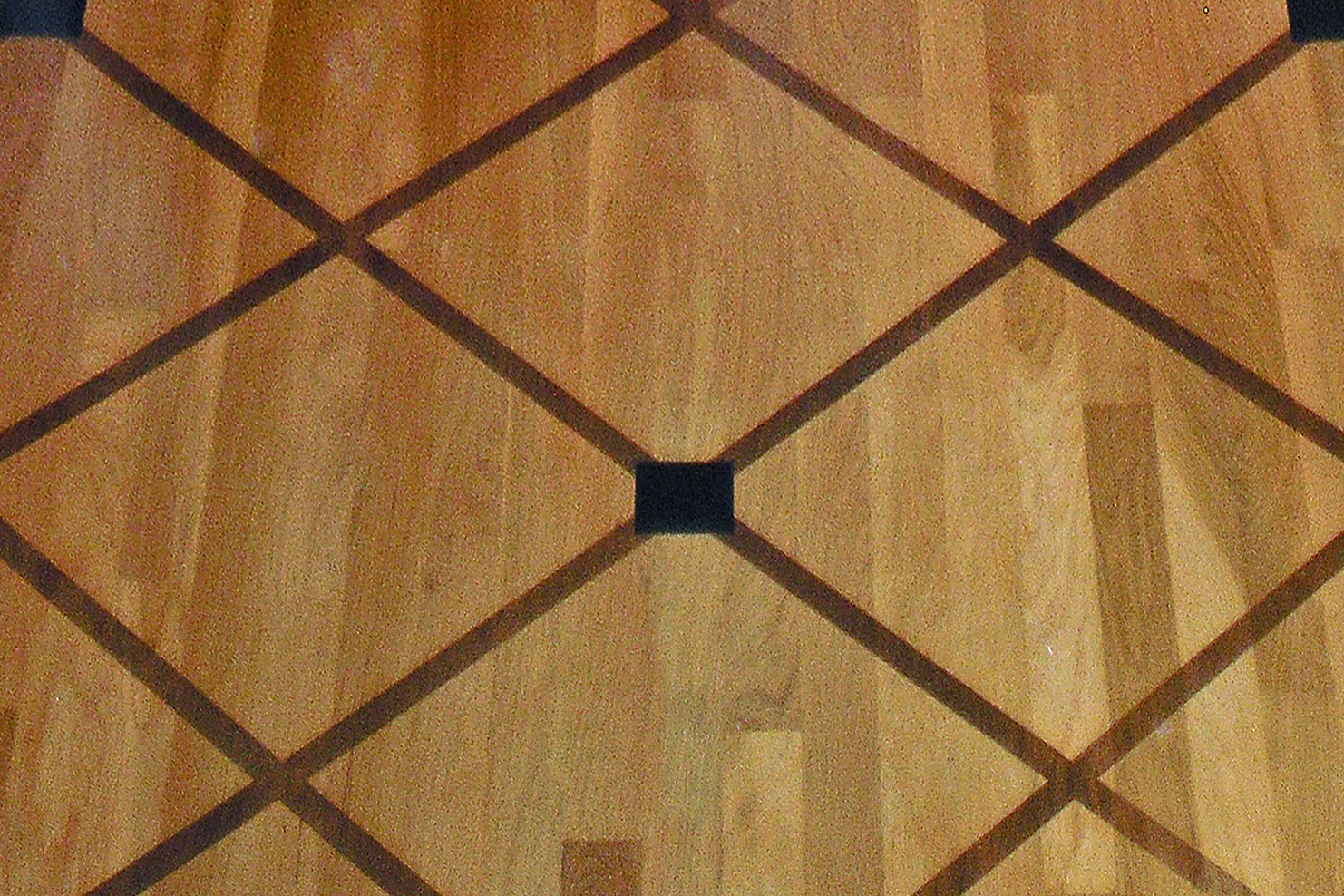 When working with raw wood and stains, you only have one chance to make it right. Measuring and precision taping was imperative to make sure that the layout would be visually correct AND minimize imperfections such as crooked walls or uneven trim. Colors were determined by the adjacent wood tones, the furnishings and accessories. Once completed, the flooring specialists returned to apply all of the top layers of polyurethane. This ensures that our work was protected and will look this beautiful for years to come. The result is a visual invitation to experience the unexpected details within the classic design of this home.