Splash...Layered Stencil On Walls
Precious little girls start out as princesses. Then one day, they grow up to be independent and dynamic young women. Expressing their individuality usually begins early. One way to honor their individuality is to encourage them to join in the process of creating a personal space that reflects their own personality . . . their bedroom.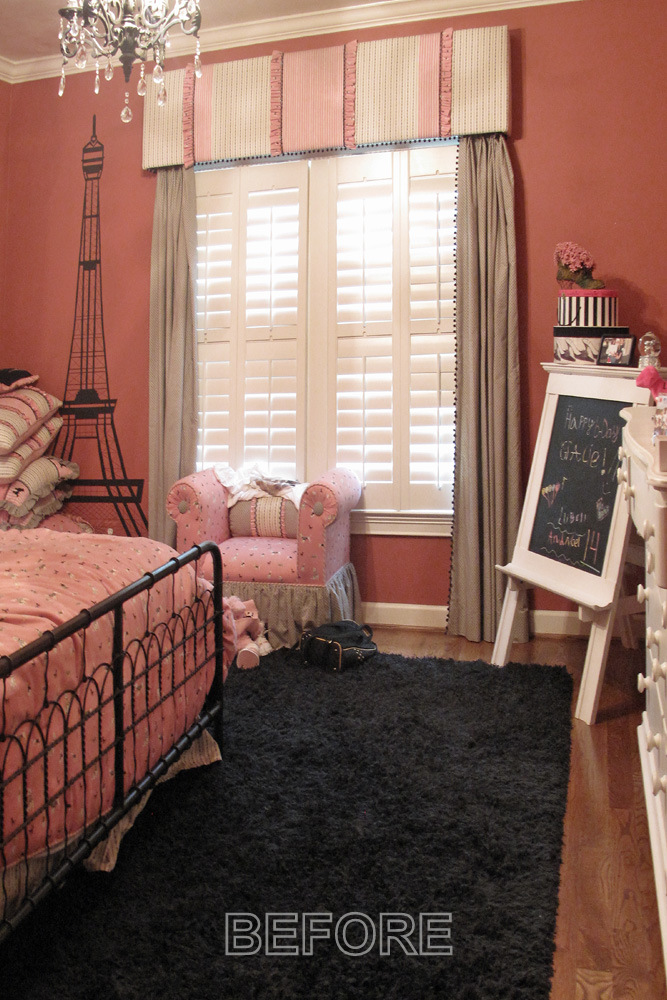 Before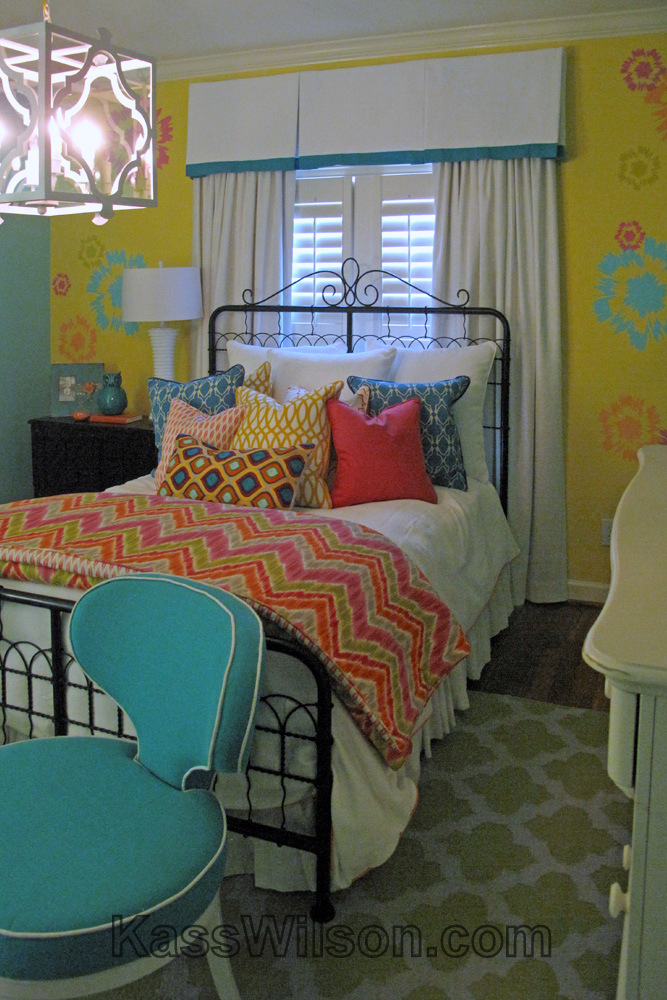 After
The Design Process
"It doesn't matter how old they are. The design process is the same." says designer Belinda Giddons of Outrageous Interiors. "It begins with getting to know your client. Then you design the space to reflect who THEY are."
This young lady's description of what she envisioned included bold designs and bright colors . . . but still keep it GIRLY! Belinda selected a grouping of fun fabrics in brilliant colors to stand out as linens and accessories. But, she didn't want it to stop there. She requested a fun accent wall that would tie in with the adjoining bathroom to provide big and dramatic SPLASHES of color. We took her description LITERALLY!!!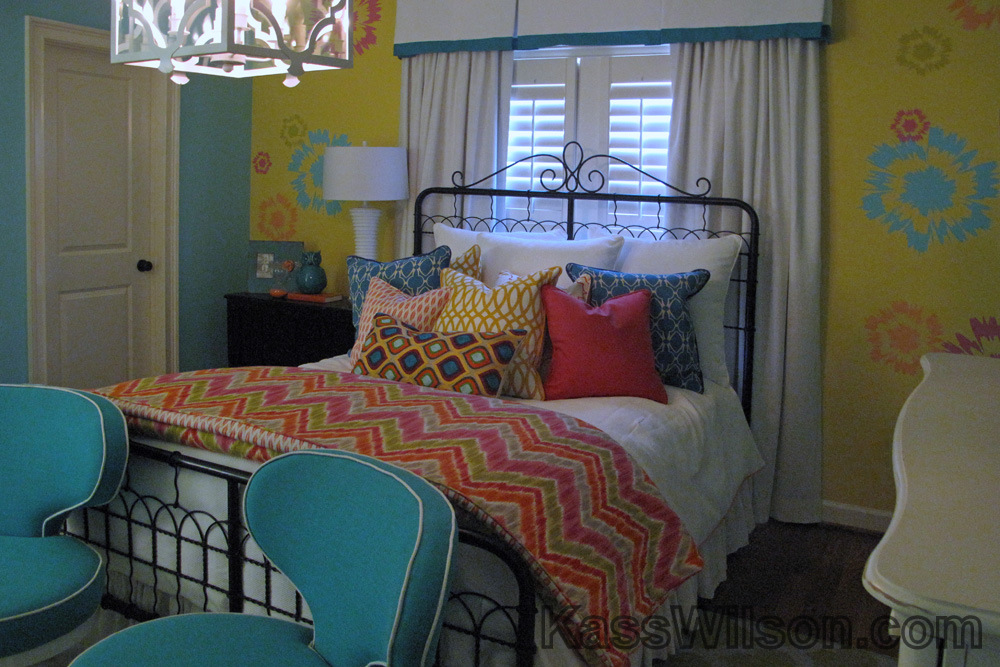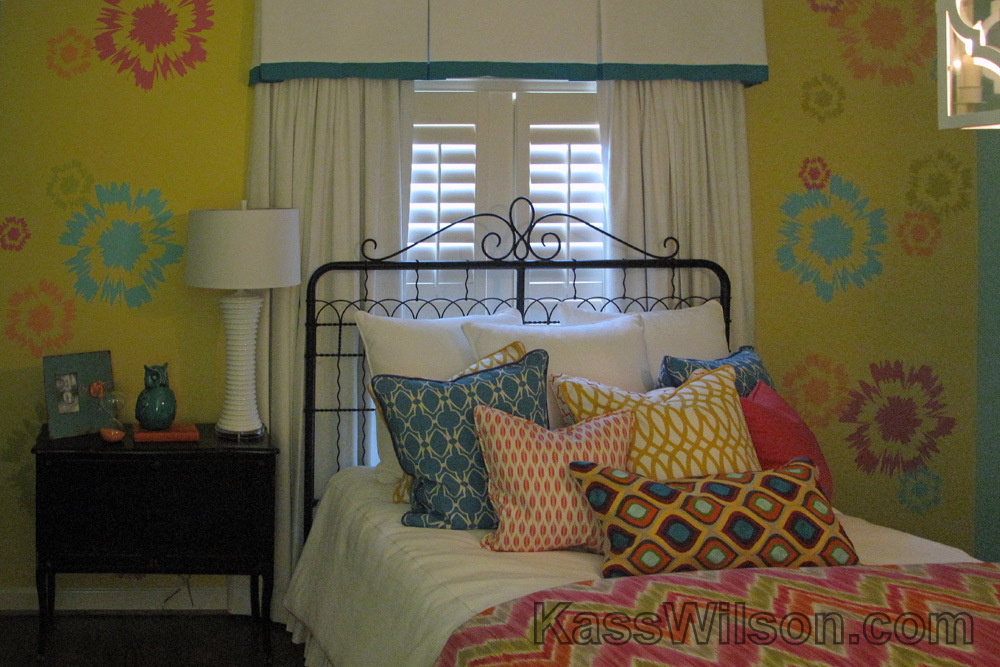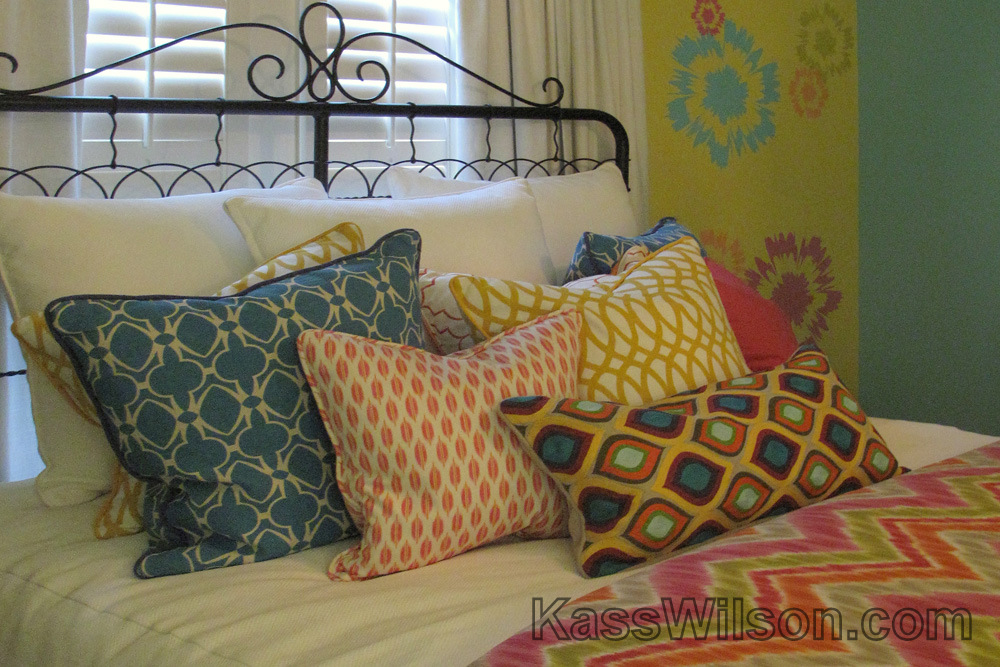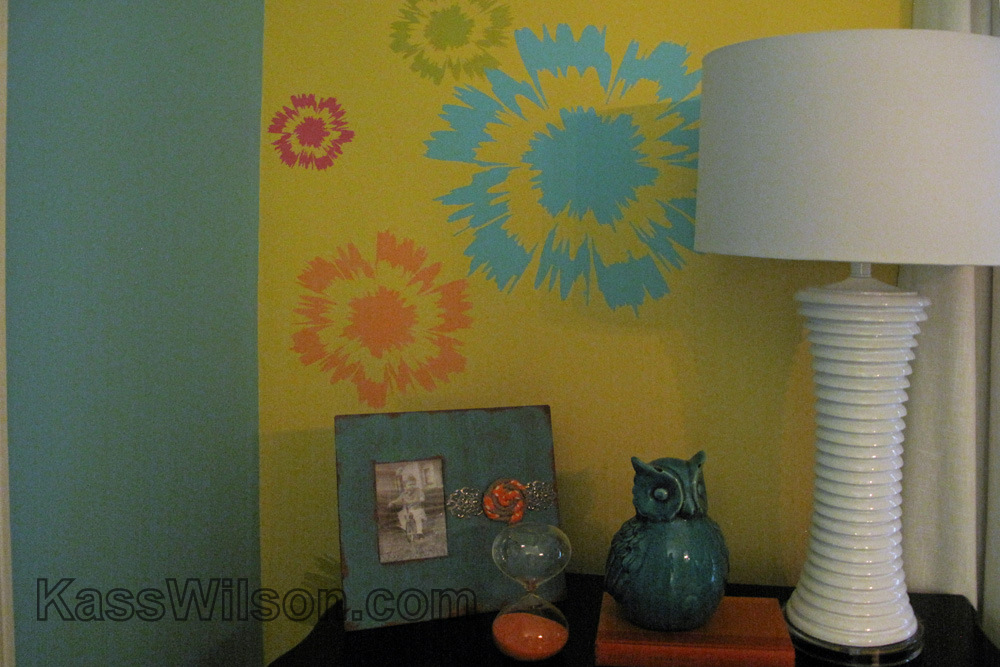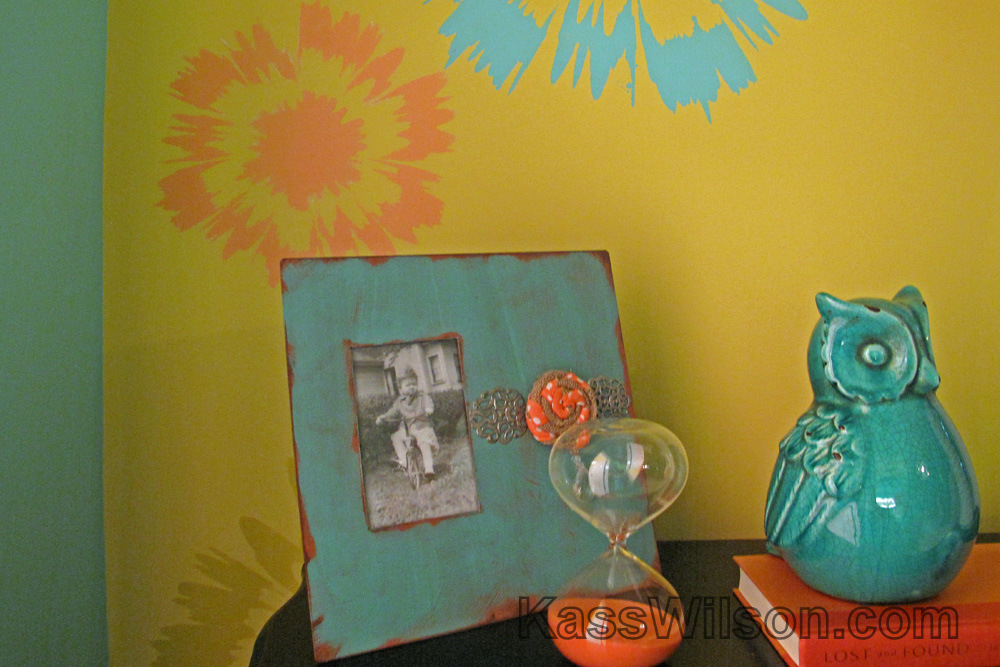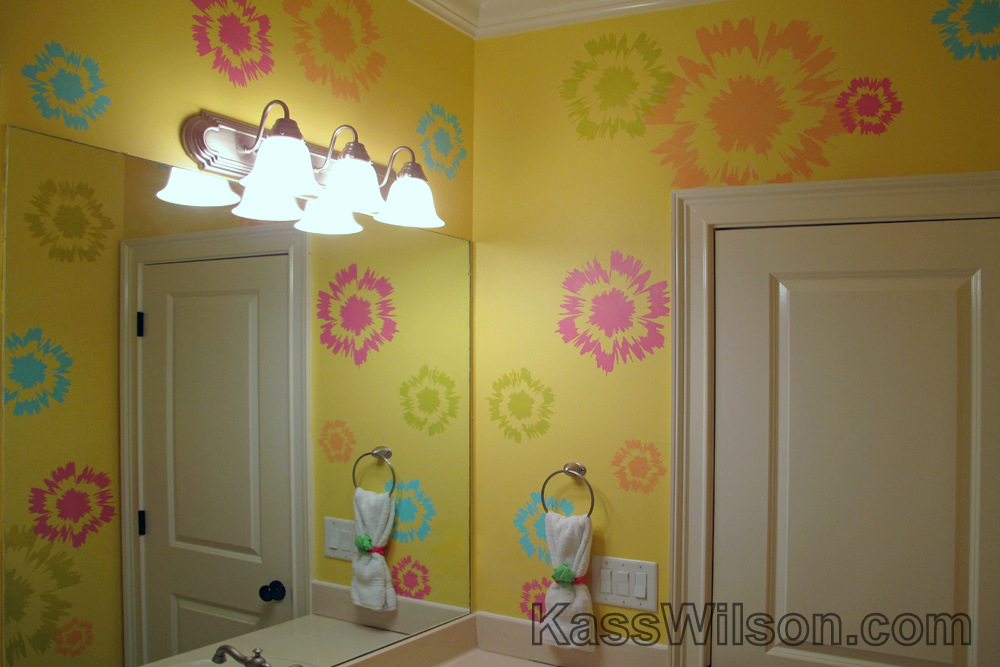 The result is a fun and youthful bedroom filled with bold SPLASHES of color and excitement . . . AND a very happy teenager that LOVES her new room.
Special thanks to Belinda Giddons of Outrageous Interiors in Suwanee, GA for inviting me to be a part of her creative team.  And also Cutting Edge Stencils for accommodating some special requests that allowed me to make this project truly custom.
Does this bedroom make you smile?  Please post your comments below.