Sterling Reputation...Metallic Plaster Wall Finish
Formal entertaining sometimes seems like a lost art. But for this client, it is alive and well. So when it came time to remodel, her goal was to keep her traditional furnishings but get an updated appearance.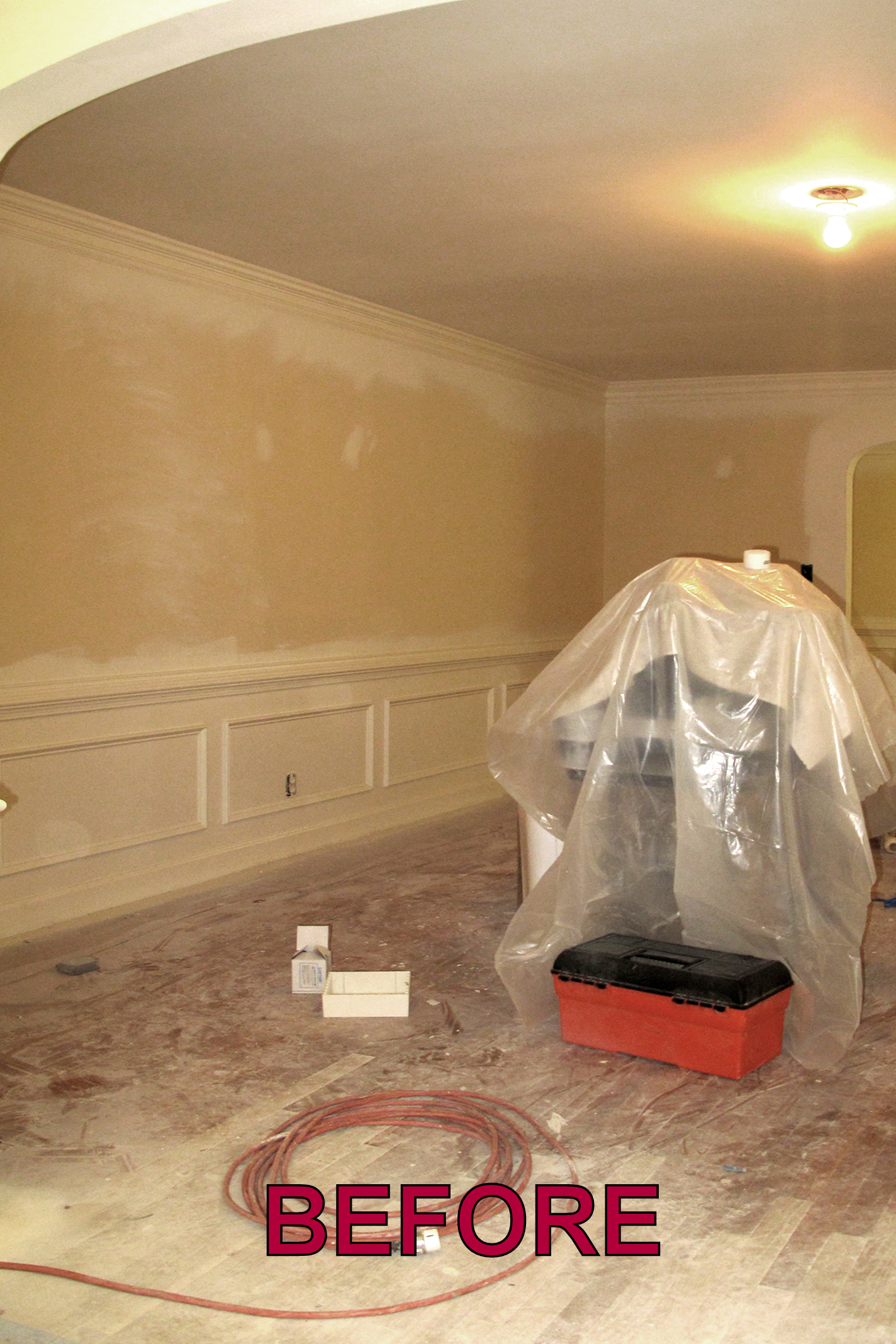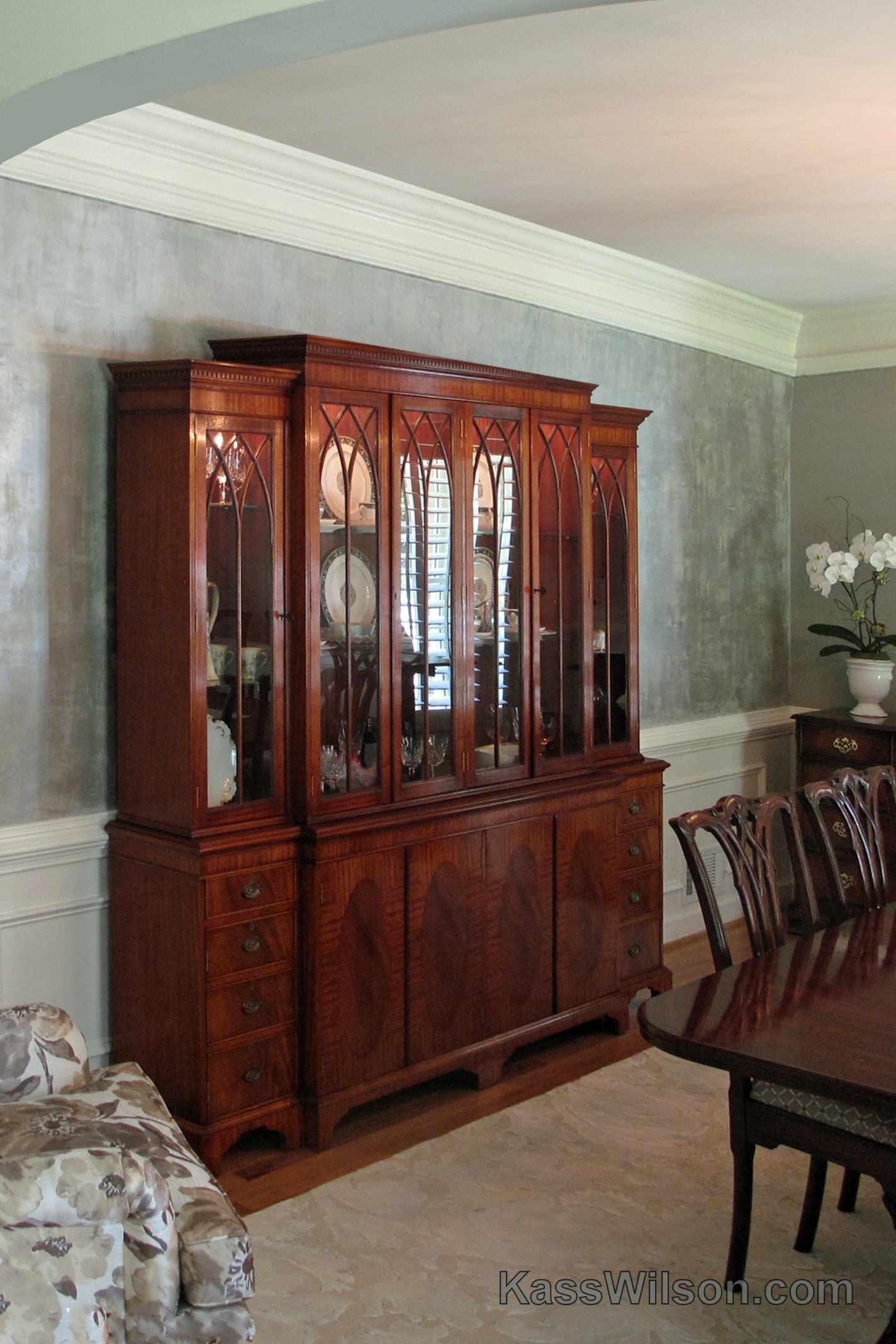 The Design Process
Over the years, she has collected beautiful china, crystal and silver pieces. They deserved to be surrounded by elegance. A shimmering feature/accent wall became the perfect backdrop to feature the china cabinet. The reflective qualities of this faux finish echo the depth of colors from the sumptuous rug and sparkle from crystal and silver accessories.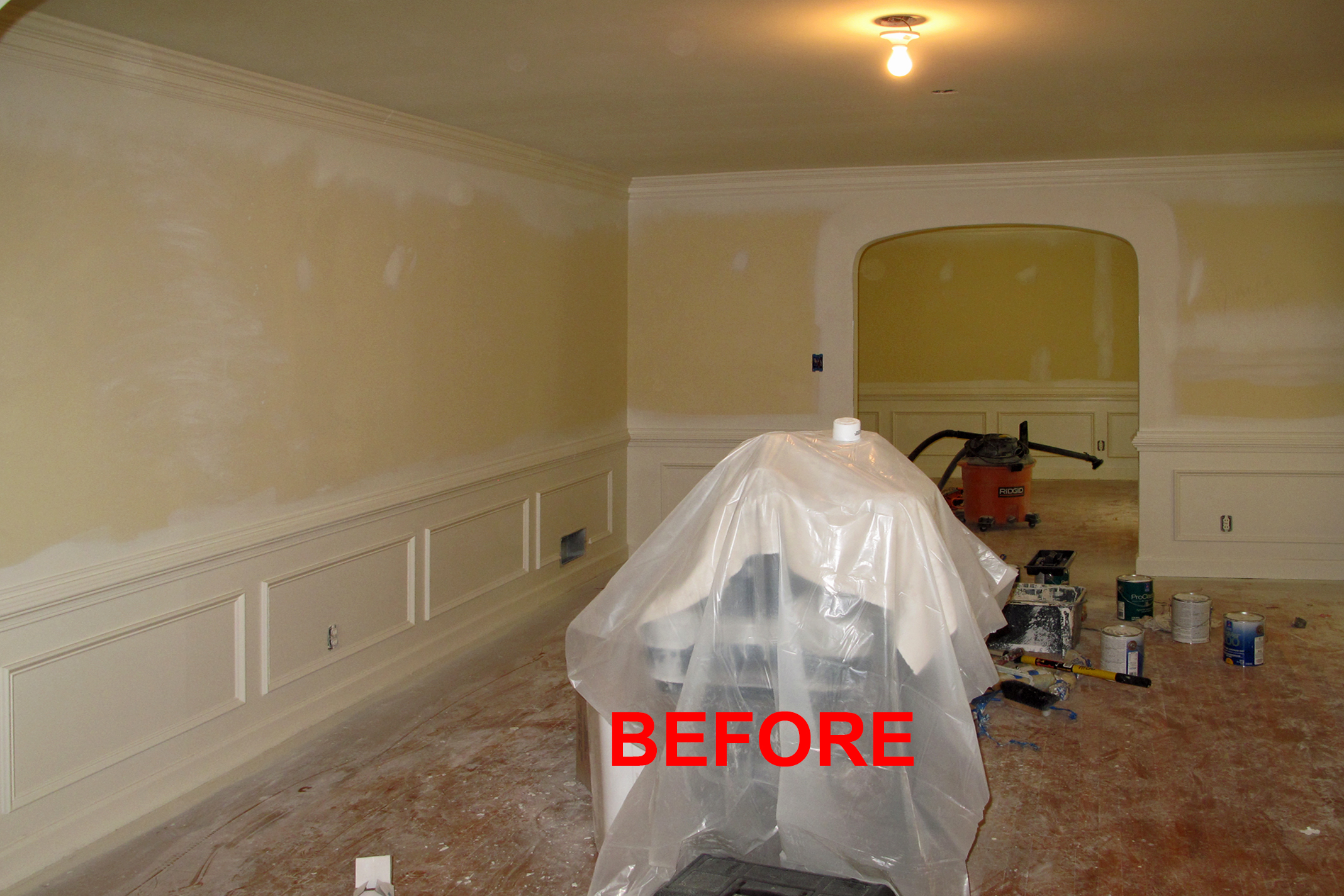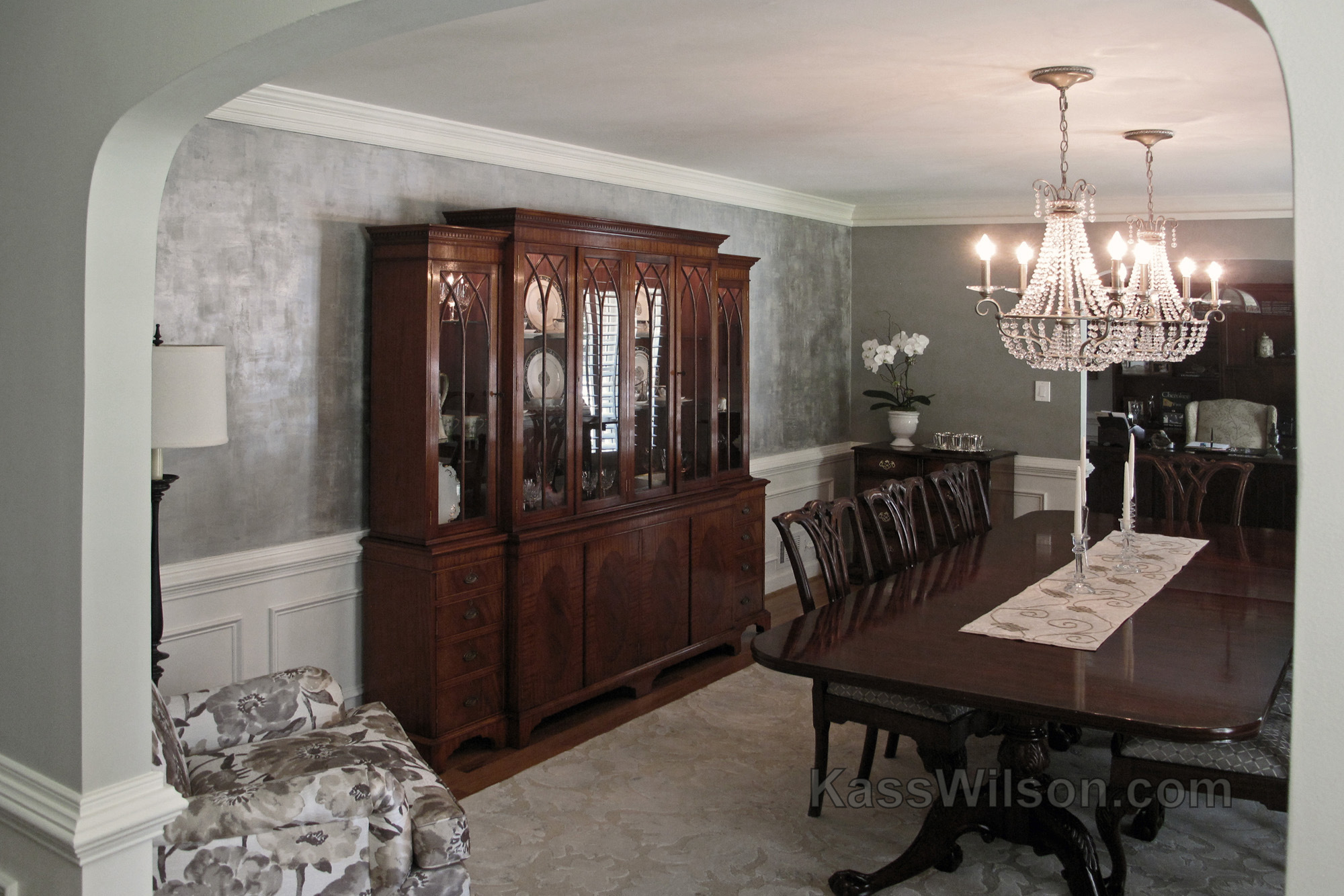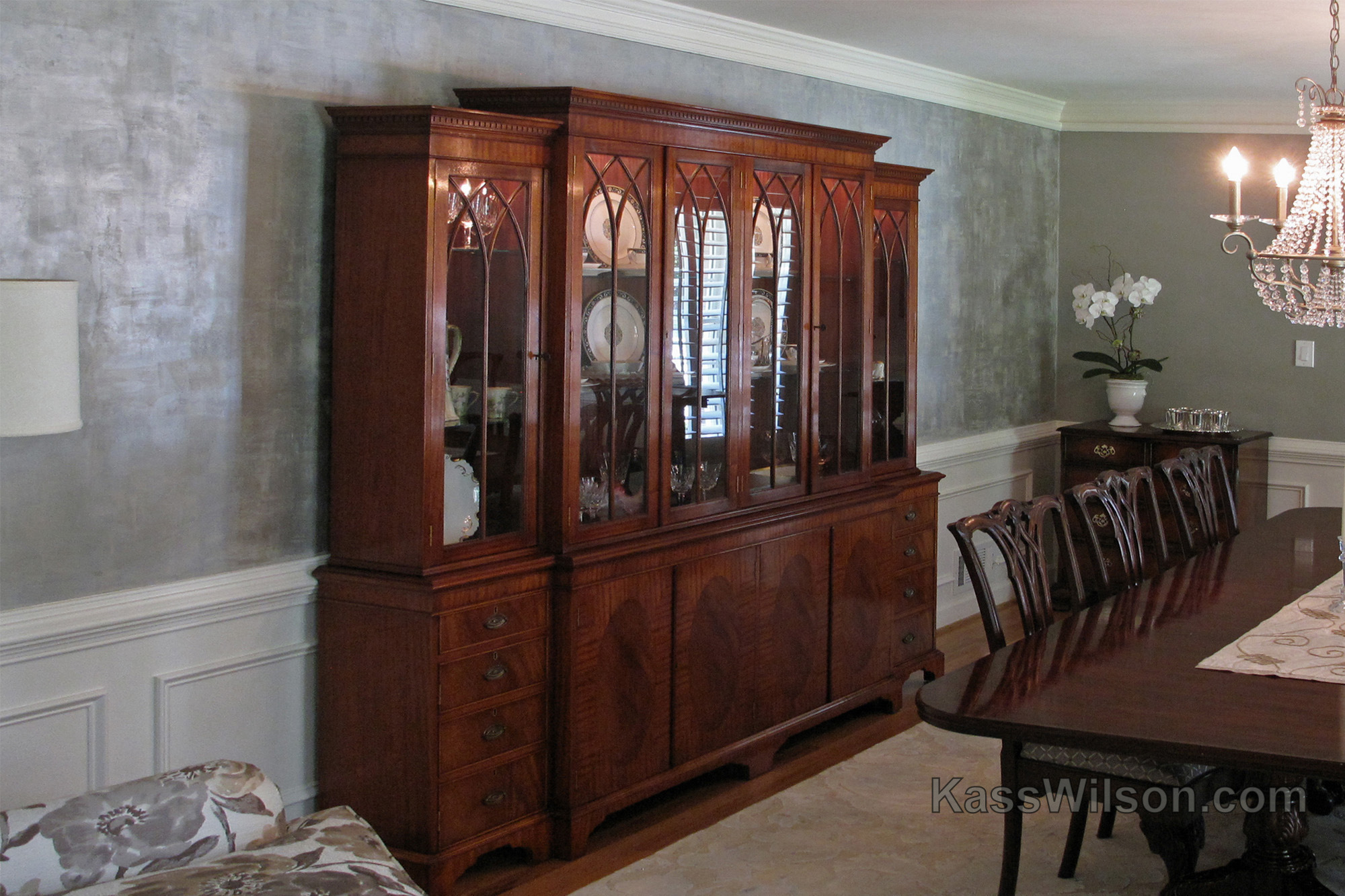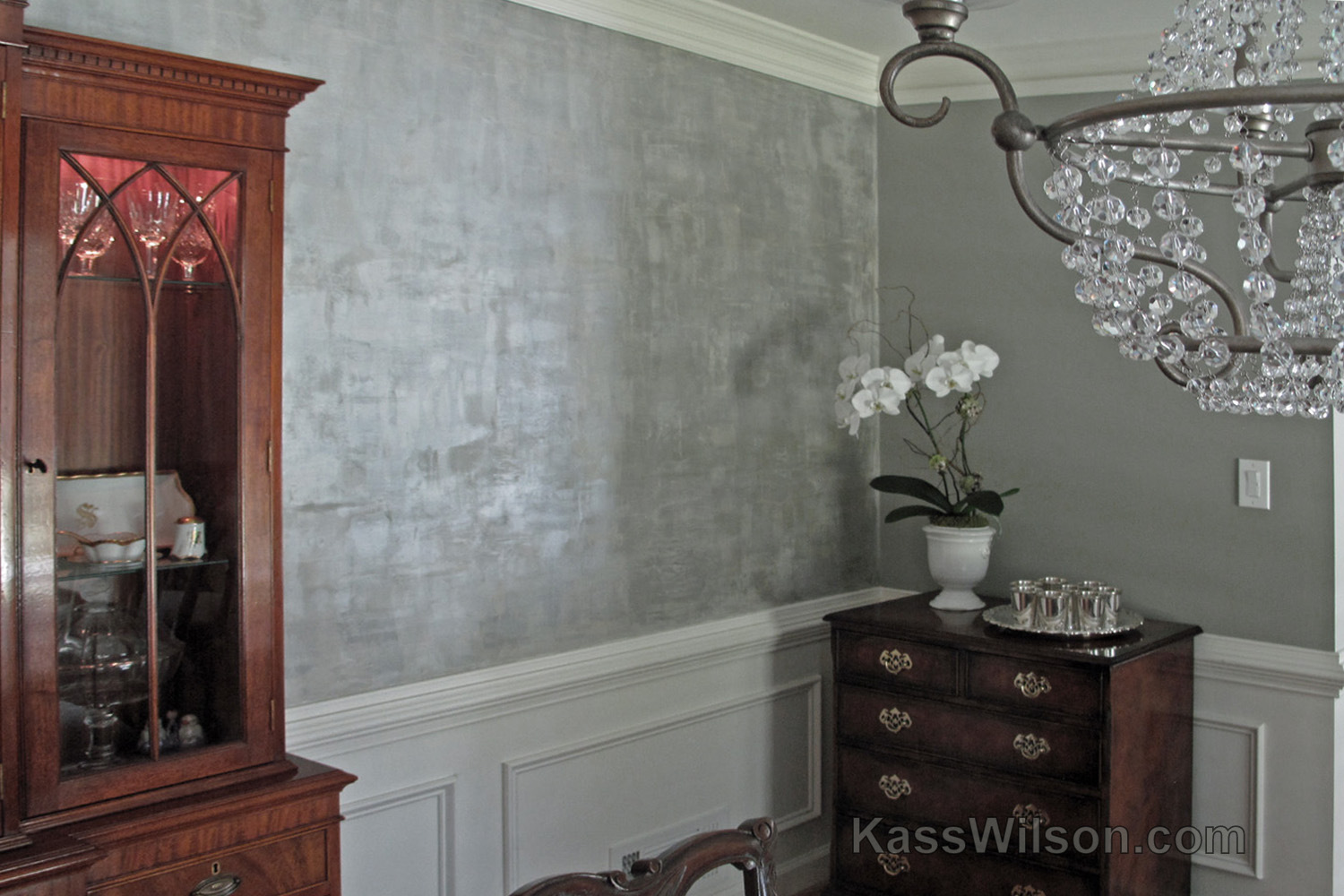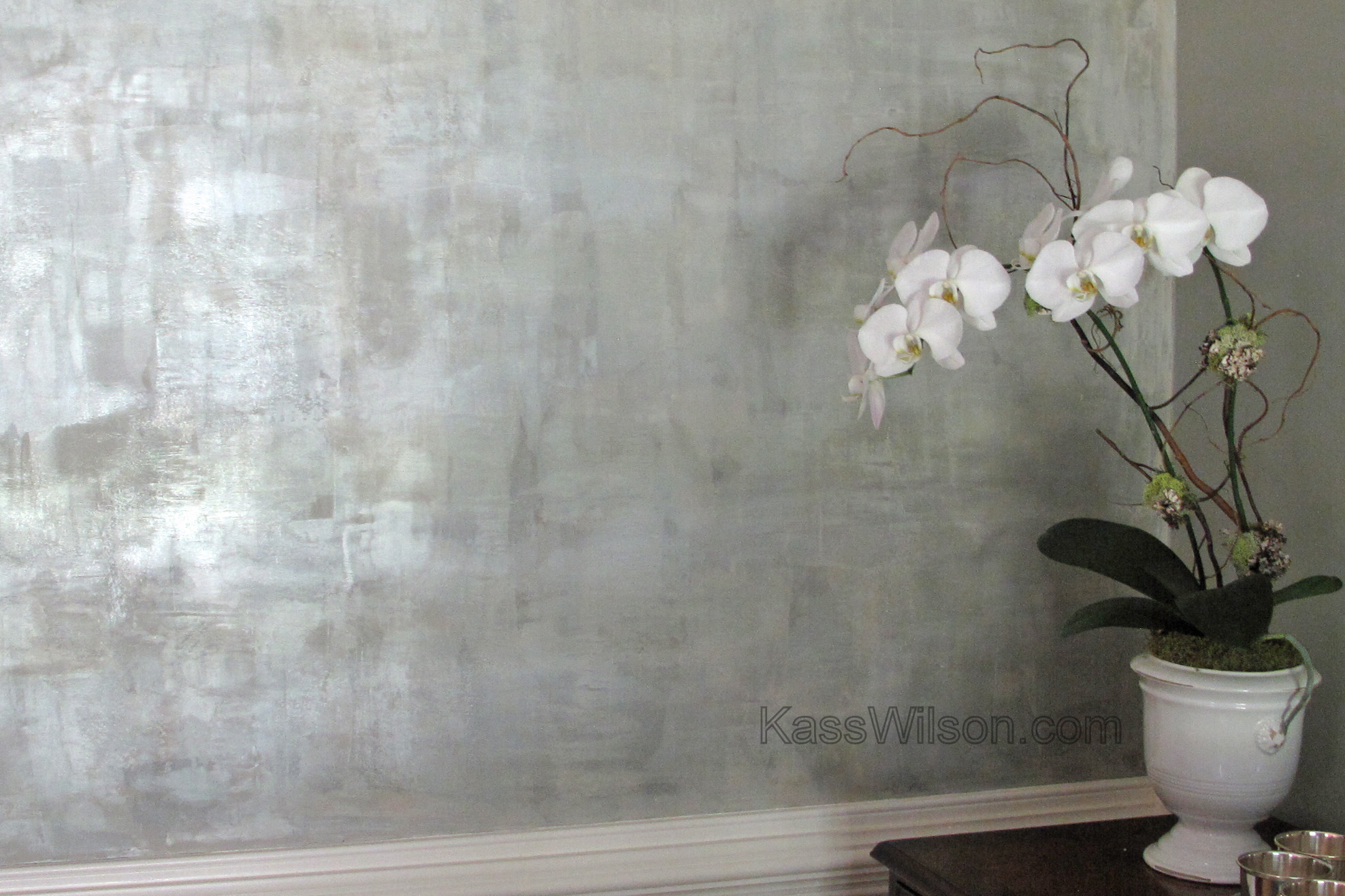 Slide 1 Sterling Rep BEFORE IMG_9708pswm
The soft hues of gray were complimentary to the silver serving pieces and represent this client's sterling reputation for beautiful entertaining.
Designed by:
Becky Sue Becker, CMKBD
https://designsbybsb.com/
404 456 8799
General Contractor:
Gerry Bilbro
Renovation Options, Inc.
renovationoptions@gmail.com
404 925 2500
Custom Area Rug by:
Award Fabrics, Mark Steinbaum, Owner
mark@awardfabrics.com
awardfabrics.com
404-888-9212