Strictly Business...Hand Pained Burl Cabinets
This beautiful table desk was intended to be the main feature of this study. But, the harsh white cabinets overpowered the beauty of the wood and detail of the exotic wood graining.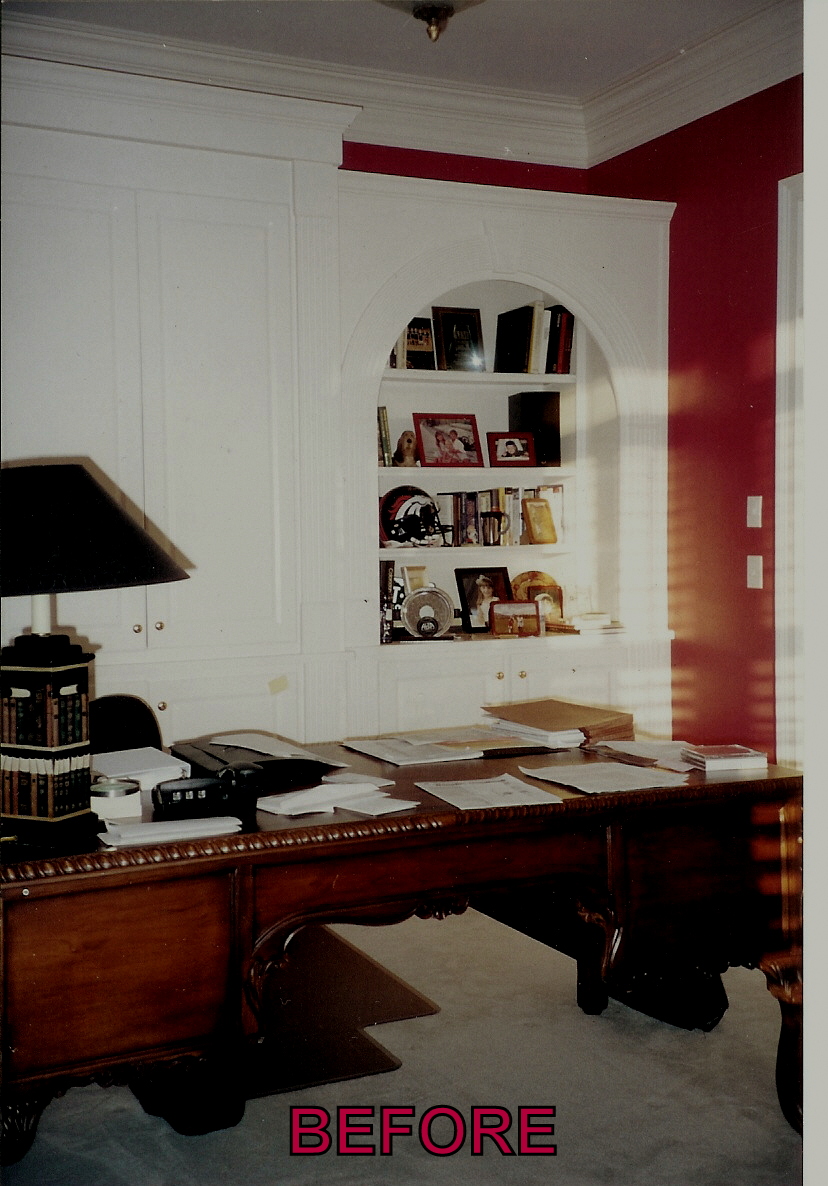 Before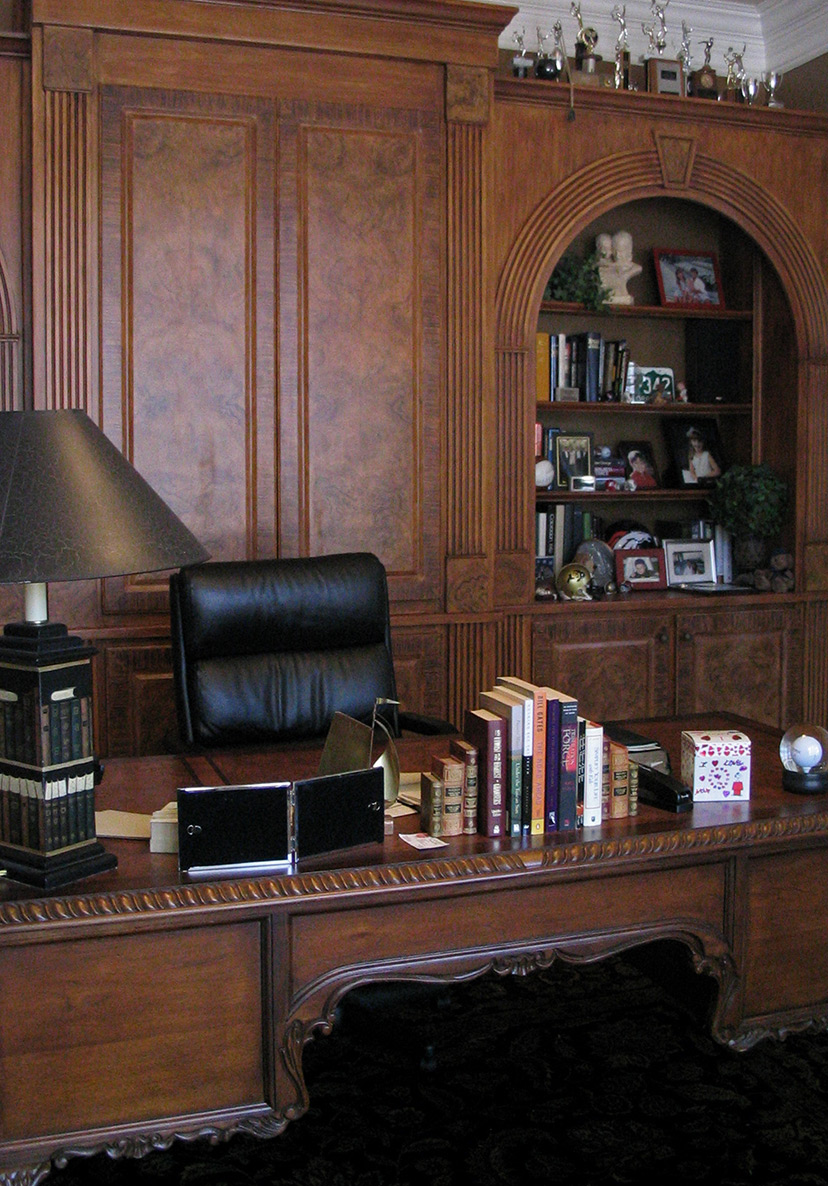 After
It was not enough to make the cabinets similar in color tones. The desk needed to be surrounded by the IDENTICAL book matched burl to give it more importance. This is an advanced faux finish wood grain technique referred to as "faux bois". The cabinet doors are now an extension of the beautiful wood inlay on the top of the desk. The result is a regal and masculine study that makes a statement of "strictly business".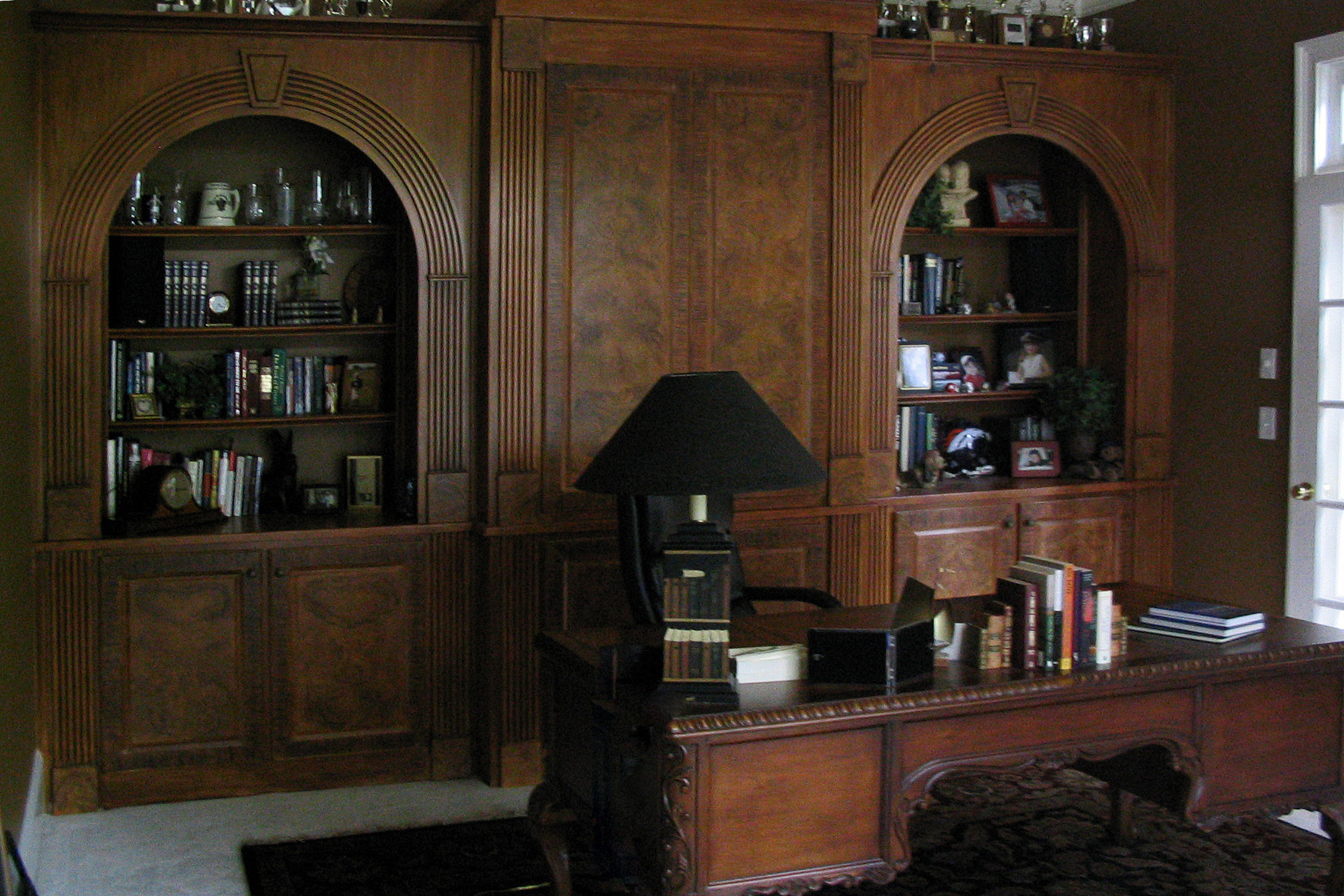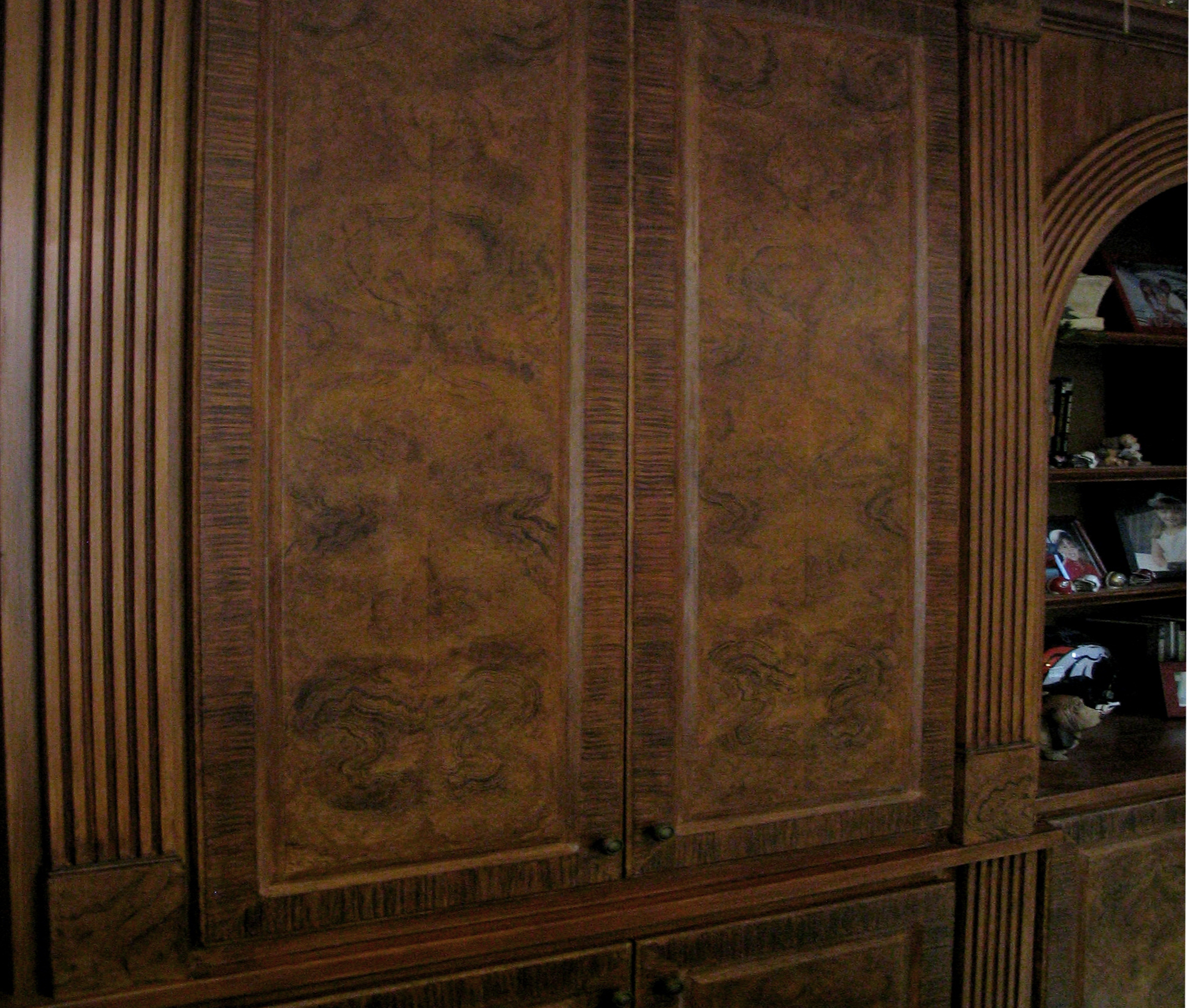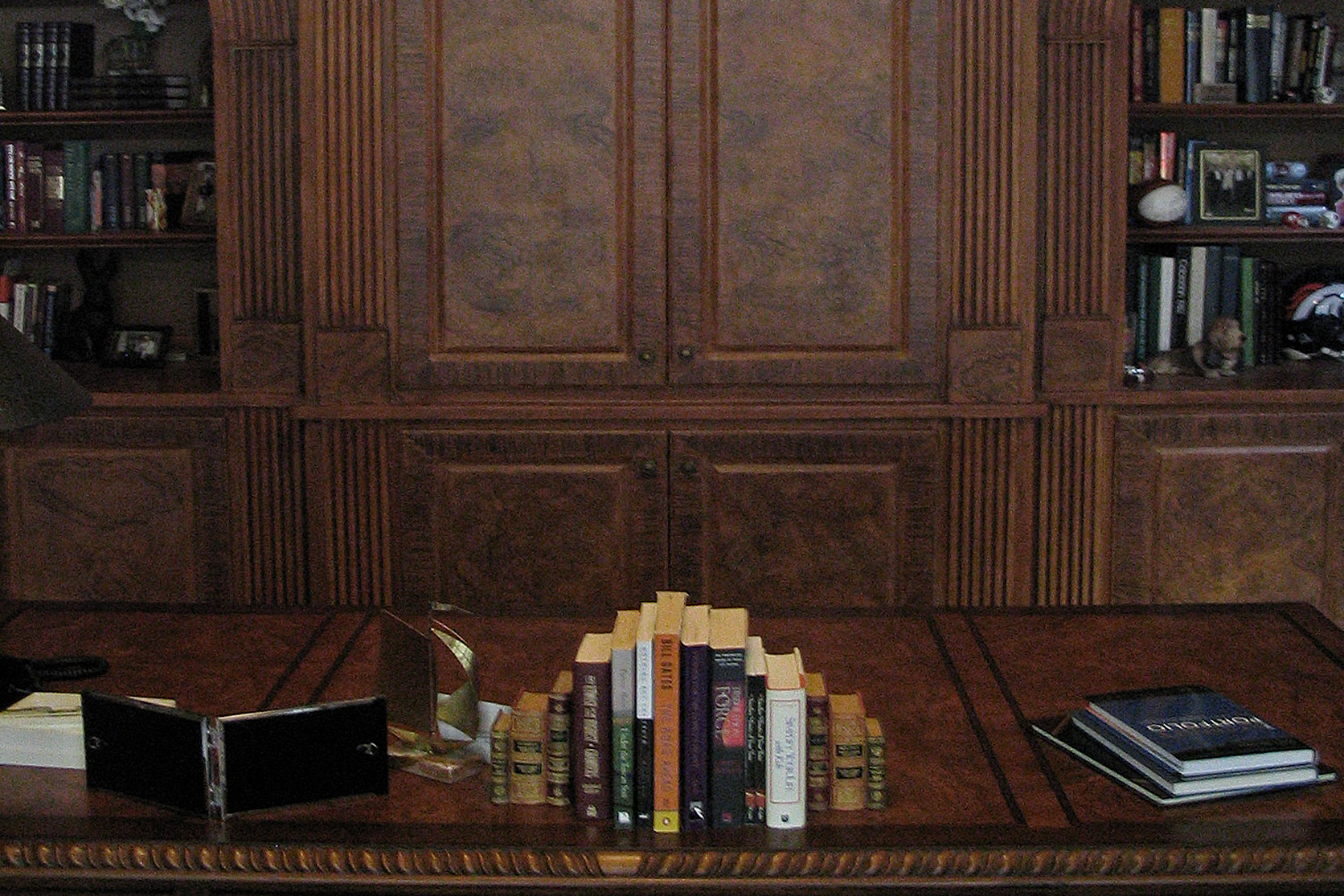 This project received the award for the Best Painted Wood Grain at the Fauxcademy of Decorative Arts. It is held in esteem for international recognition of excellence in decorative artistry and faux finishing.
Award photo
Visit our website to see more advanced finishing techniques.