Twists and Turns… A Wood Grained Staircase
Nestled in the luscious tree lined streets of Charlotte is the new Hyatt Centric SouthPark Hotel. It is designed with an inviting and modern ambiance and a distinctly local flavor highlighting the beautiful landscapes of the region. In the lobby, this dramatic staircase is the first prominent feature that welcomes visitors. It offers more than just function … it is a grand architectural sculpture.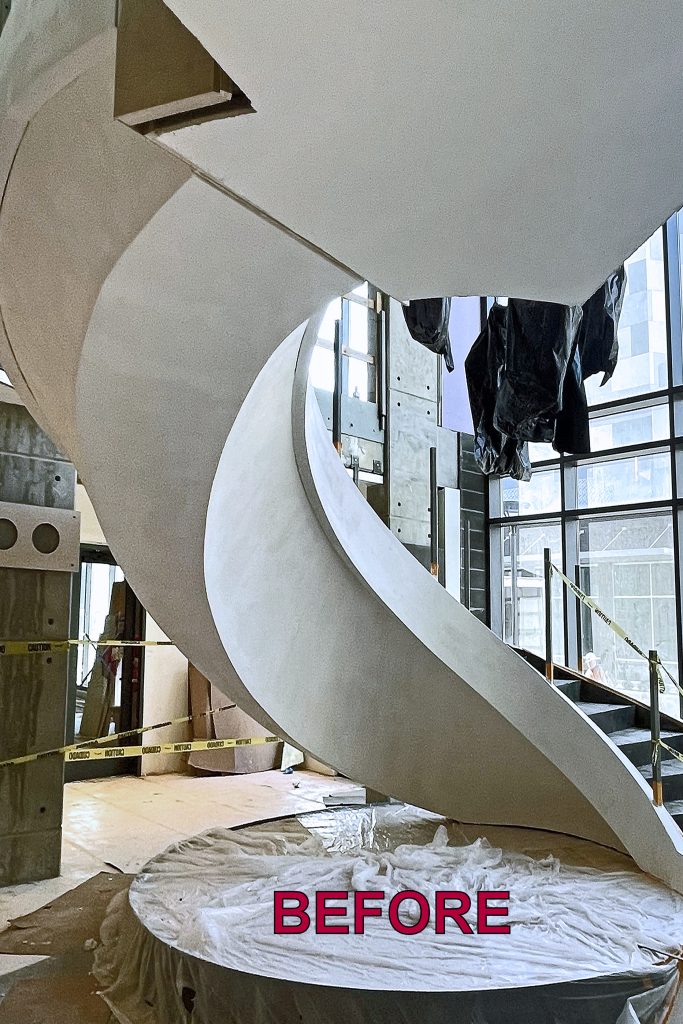 Before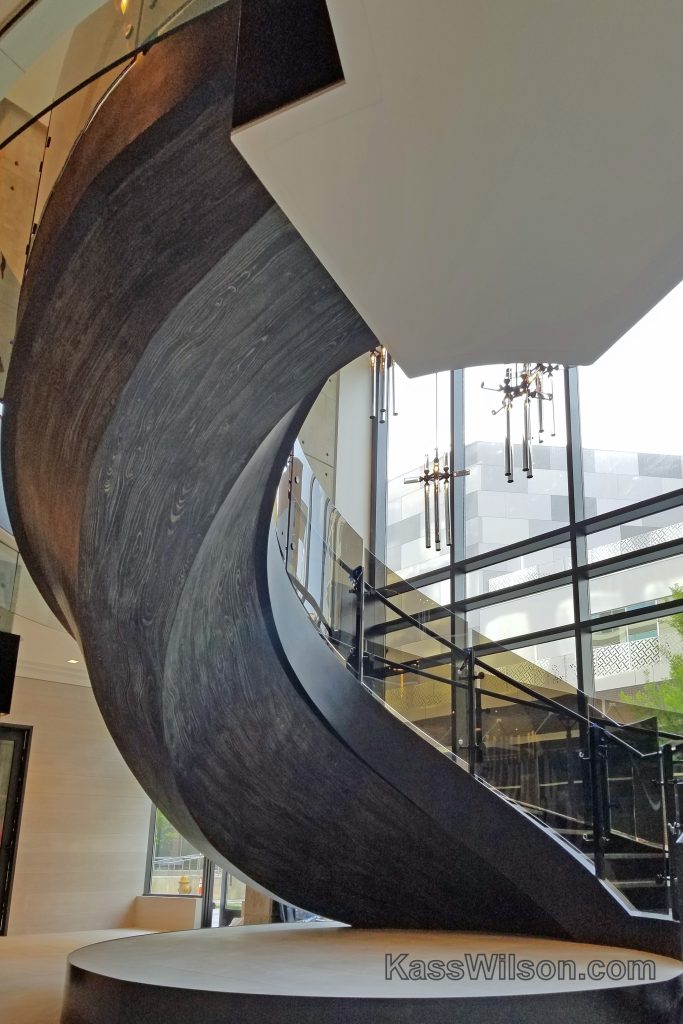 After
The Design Process:
The design team at Rule Joy Trammell + Rubio, LLC knew that a well-designed staircase offers much more than its functional purpose. Beautiful curved stairs are considered the pinnacle of staircase craftsmanship. This one is the epitome of complex engineering by Century Caseworks . The graceful curves, twists and turns seem to defy gravity as a soaring connection from the lobby to the second floor reception.
To honor the beautiful live oaks of the area, a hand painted wood grain technique (faux bois) was requested by the design team. The goal was for it to appear as one solid piece of wood. Variations in length and width along with convex and concave surfaces posed many challenges of this faux finish. Each varied size of the cathedrals within the wood grain needed to be individually sized and connected. The side stringers were also faux finished to match the zinc panels above.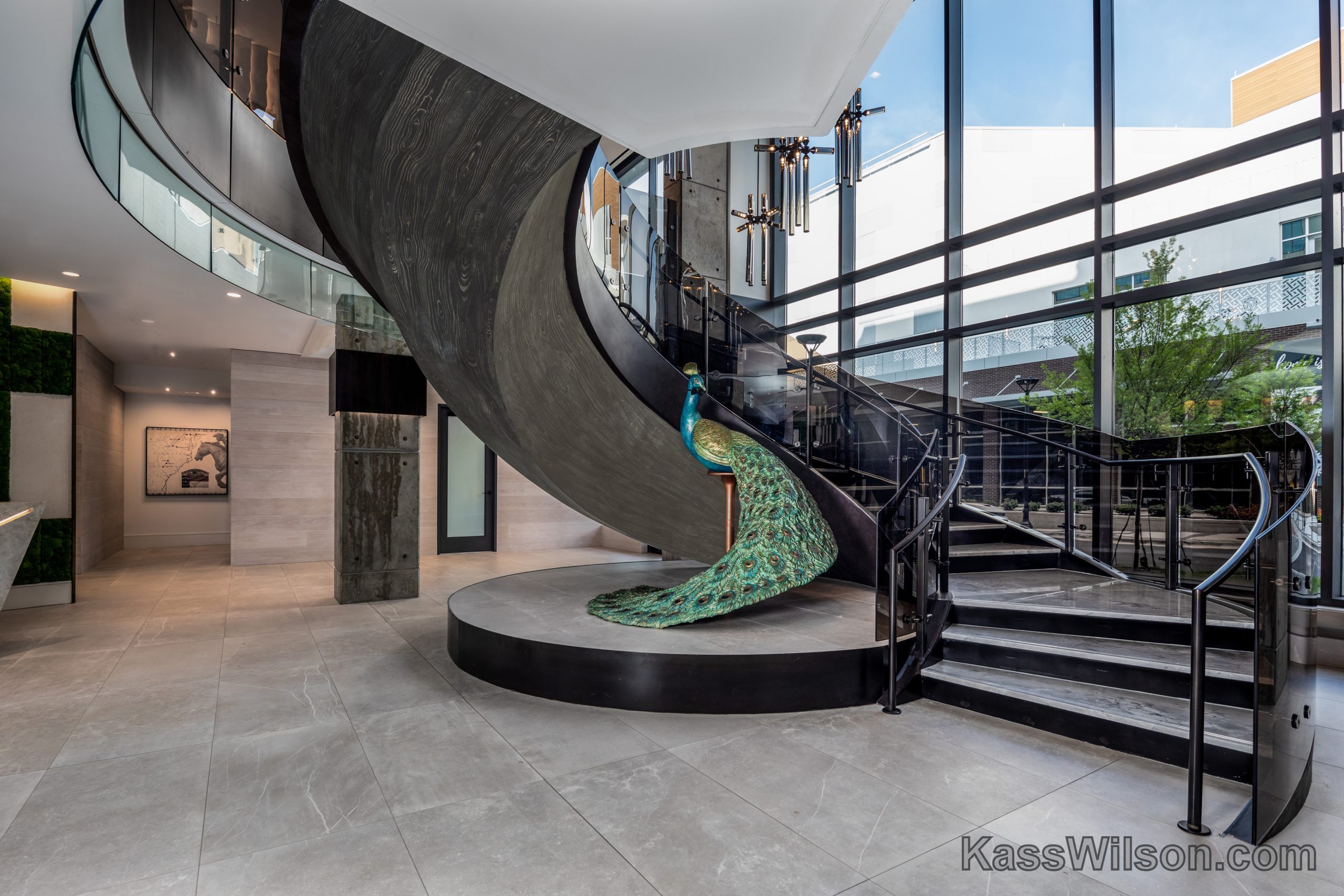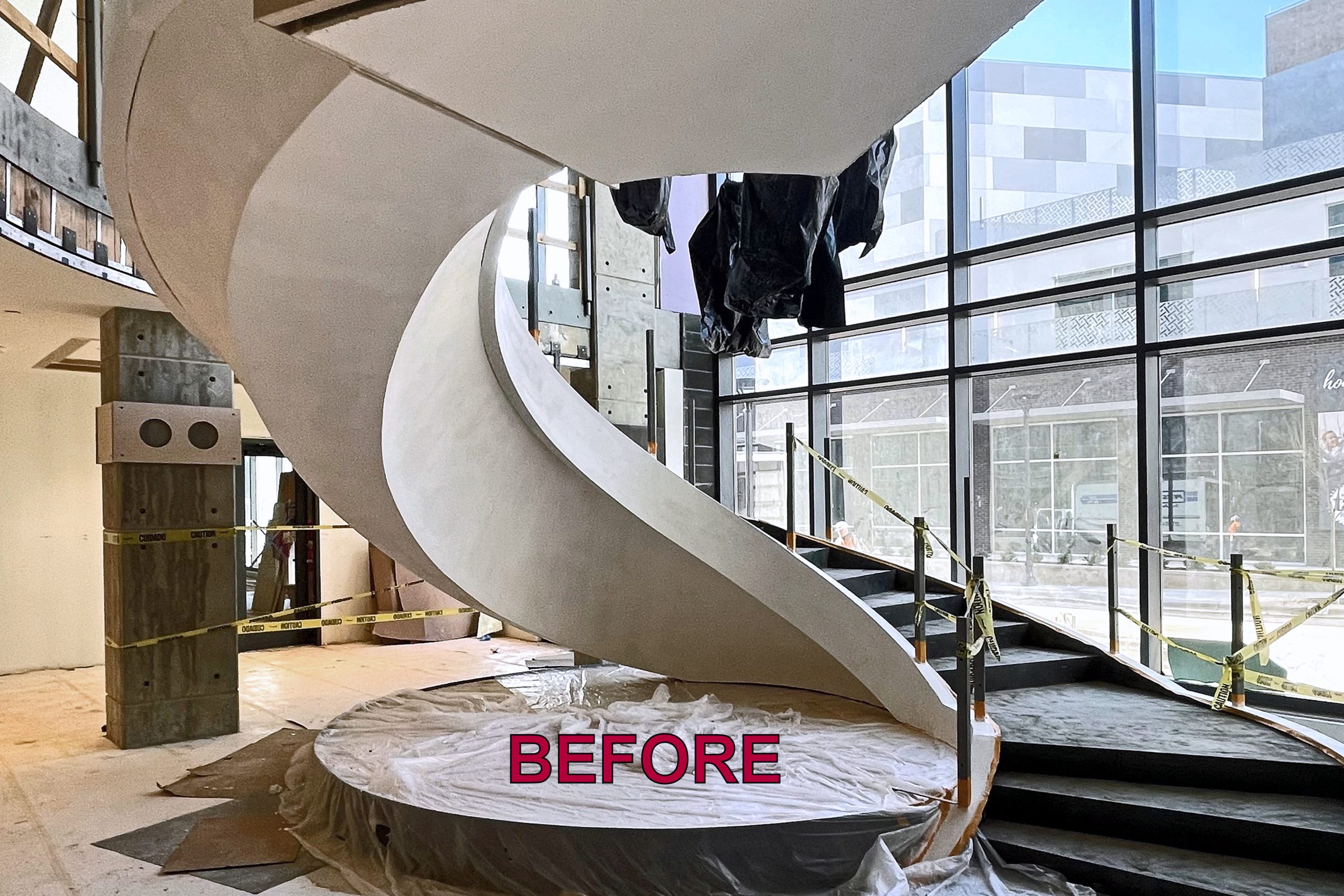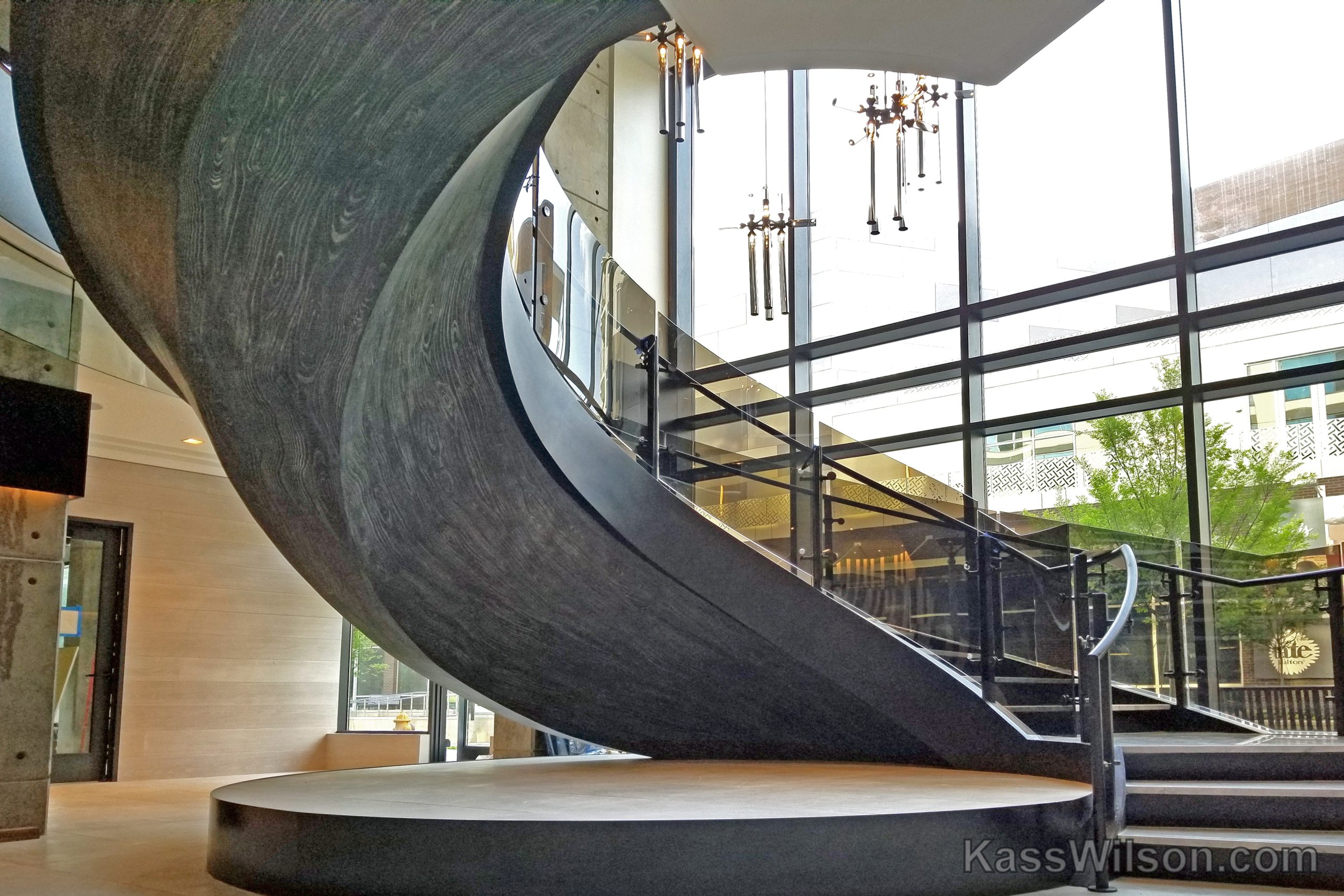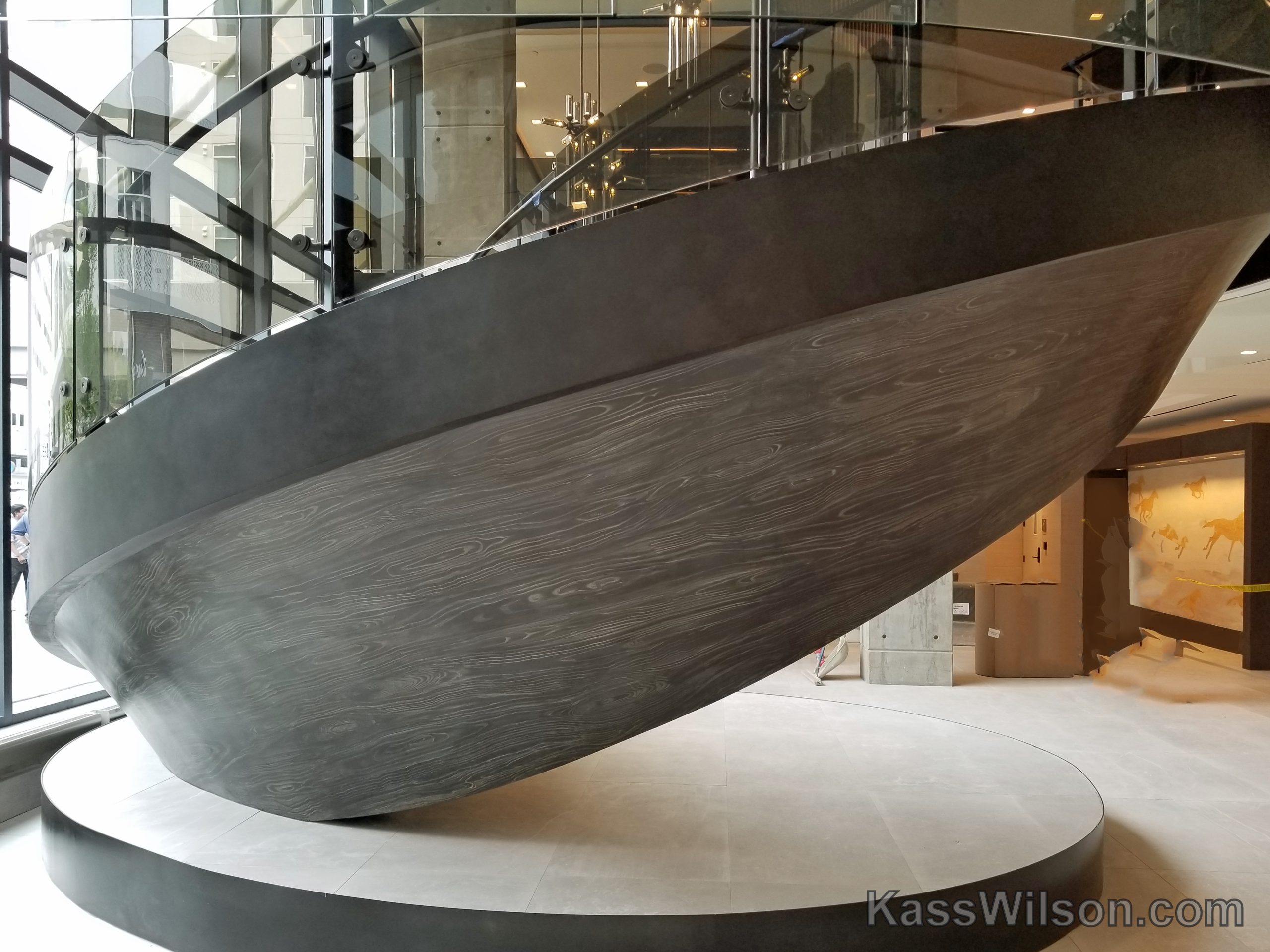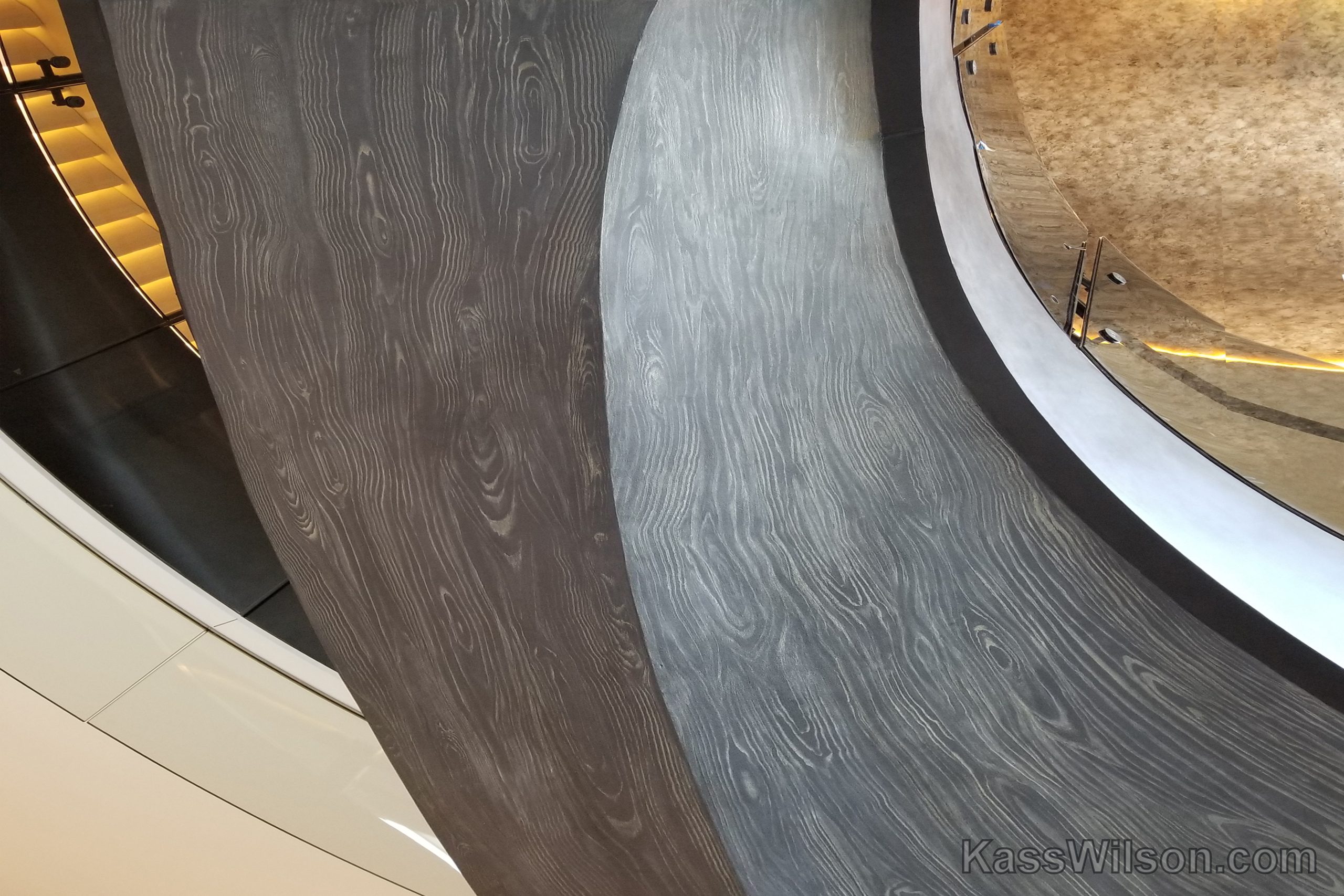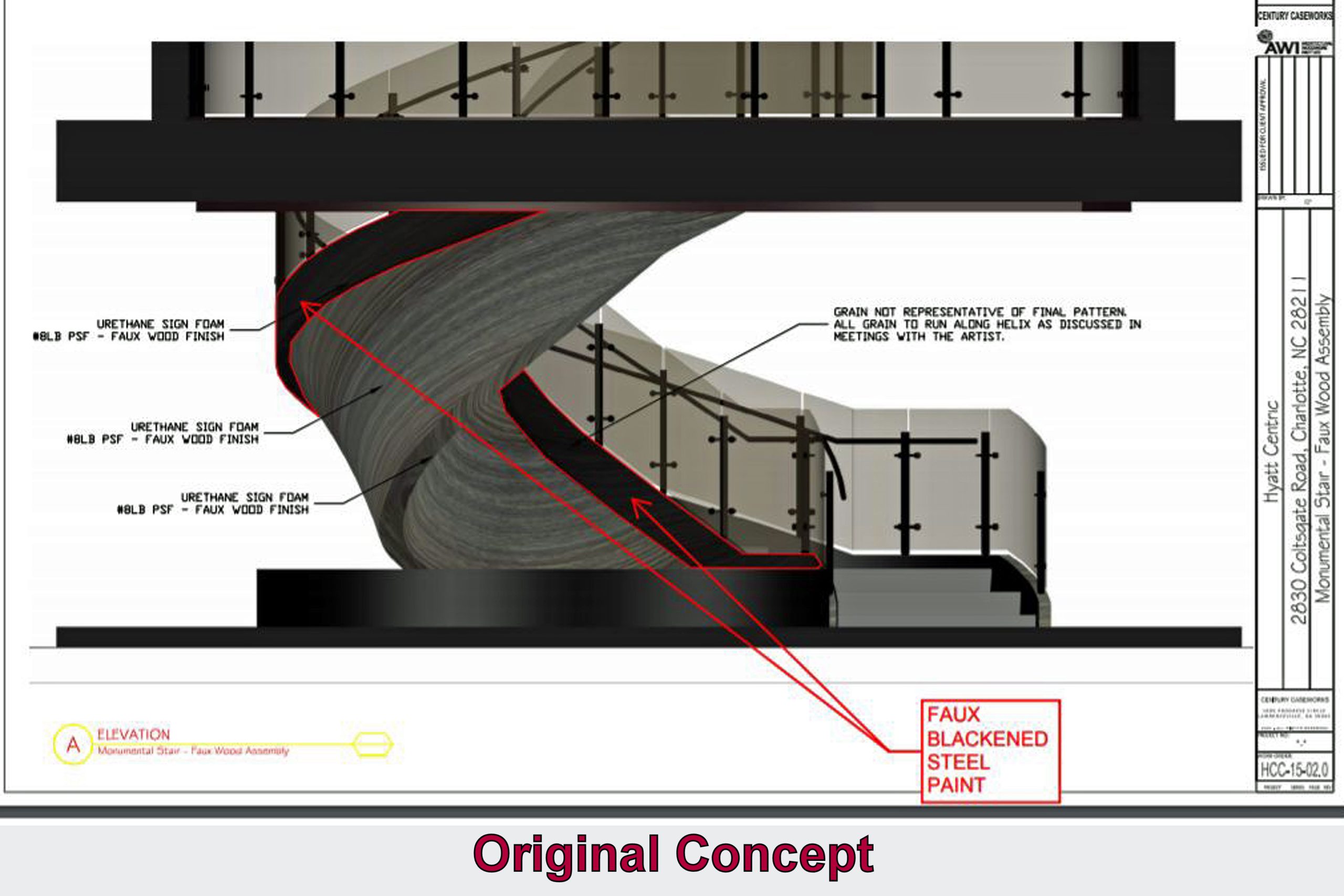 1 Hyatt Centric Southpark Peacock-ps1wm
2 BEFORE___002ps1ps (2)wm
3 AFTER 20210524_183725pswm
6 Capture 2 2 2021 pdf ps wm
This monumental staircase has received national attention from architects, engineers and designers. We were proud to be a part of this magnificent project.
Engineered and constructed by: 
Century Caseworks
470-396-8494
Design Team: 
Rule Joy Trammell + Rubio, LLC (RJTR) 
770-661-1492