Window of Opportunity… aged finish in wine cellar
Glass floors are not just for contemporary homes. Instead of opting for the expected design solutions, these Blue Ridge homeowners took the dramatic route and coupled rustic materials like stone and wood with a stunning glass floor acting as the ceiling for the natural wine cellar below. From above this design feature is more than just eye-candy. It creates an exotic experience in the wine tasting area and from the cellar below.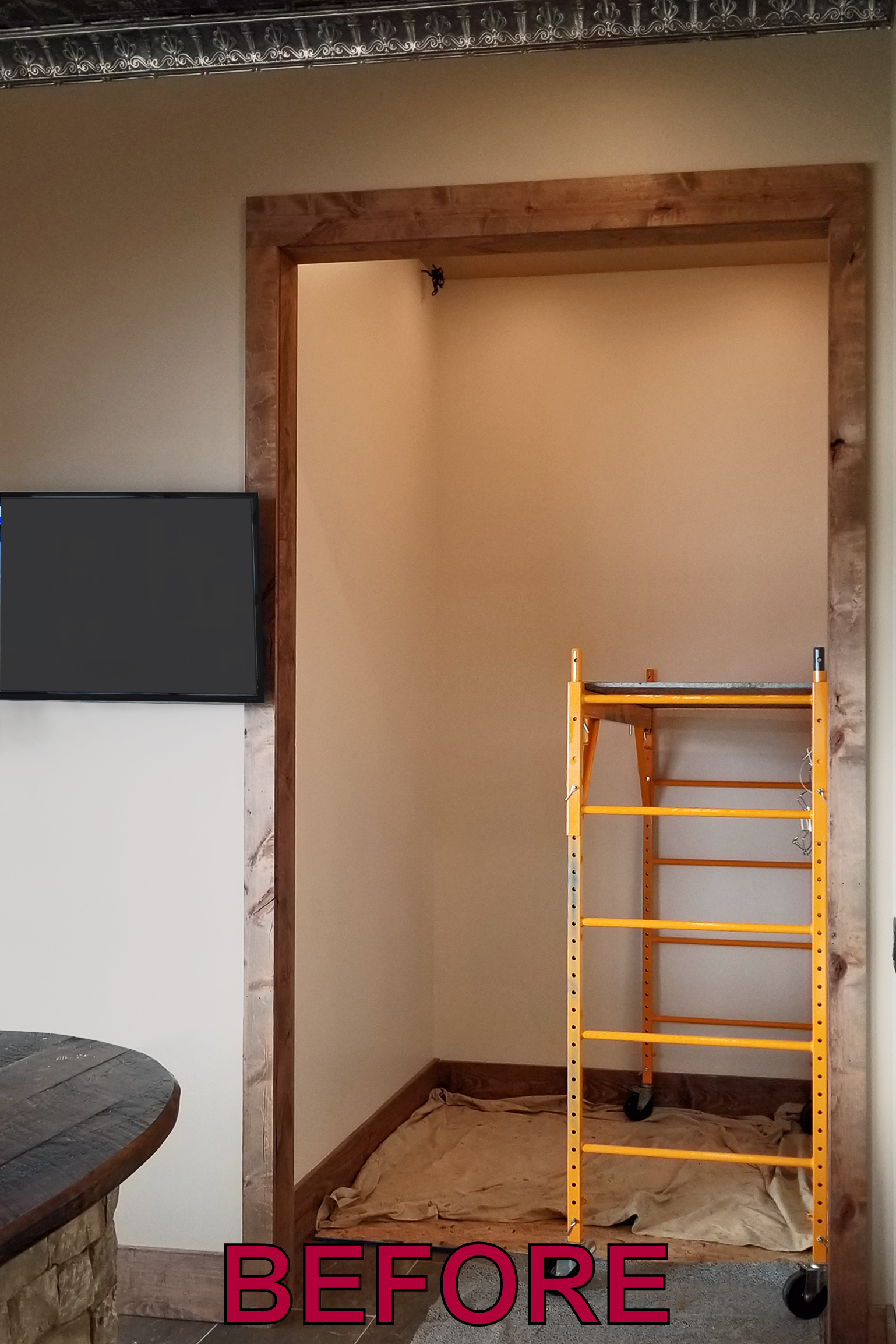 Before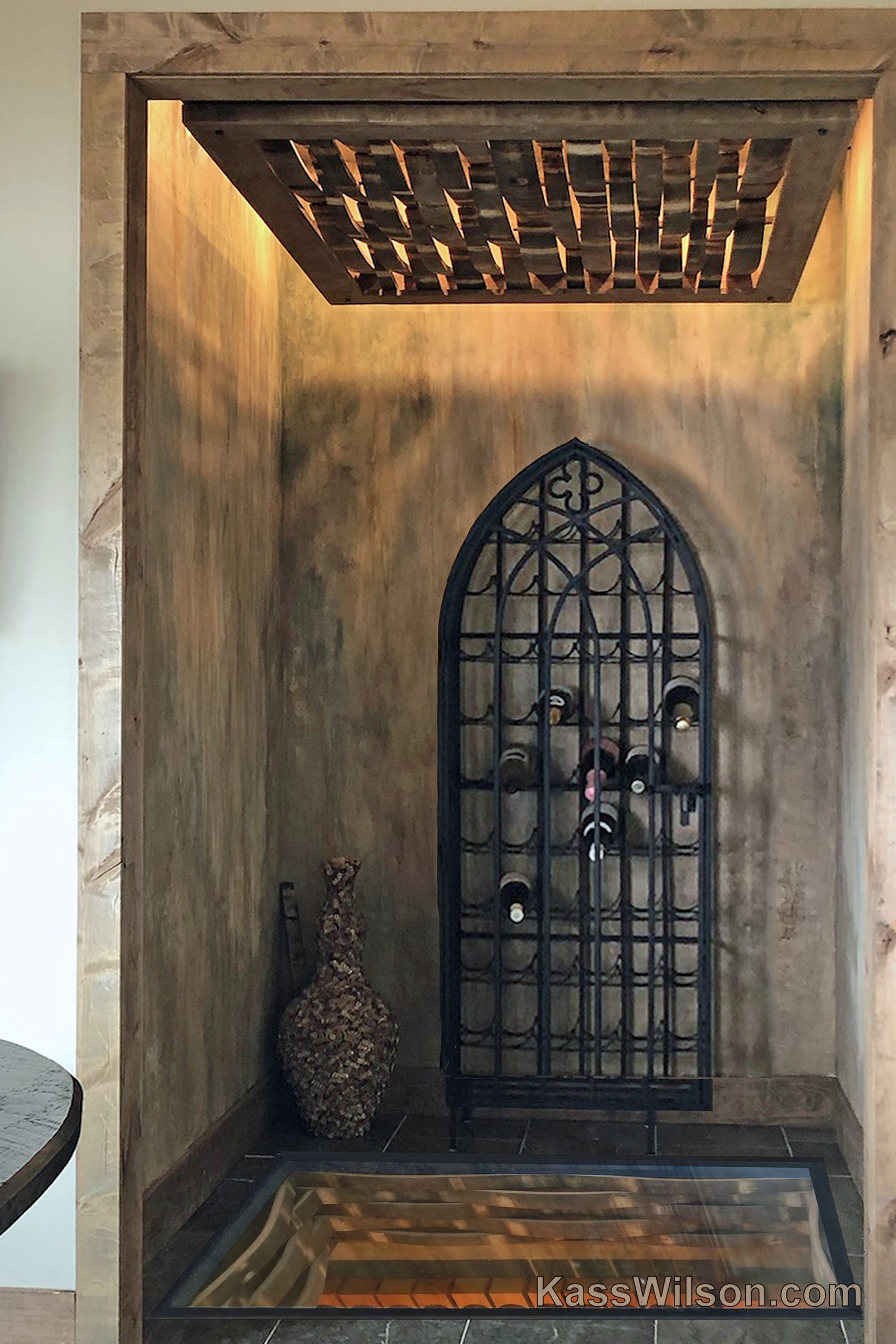 After
The Design Process:
This underground wine storage is only accessible by a clever secret passage door. The glass floor is a window of opportunity to visually connect the tasting room and the wine cellar. From above it becomes an architectural centerpiece while from below it creates a visual canopy.  The artistic decorative finish replicates authentic aged walls.  It begins at the top of the tasting walls and extends to the cellar below creating a unique visual bridge that joins the two spaces.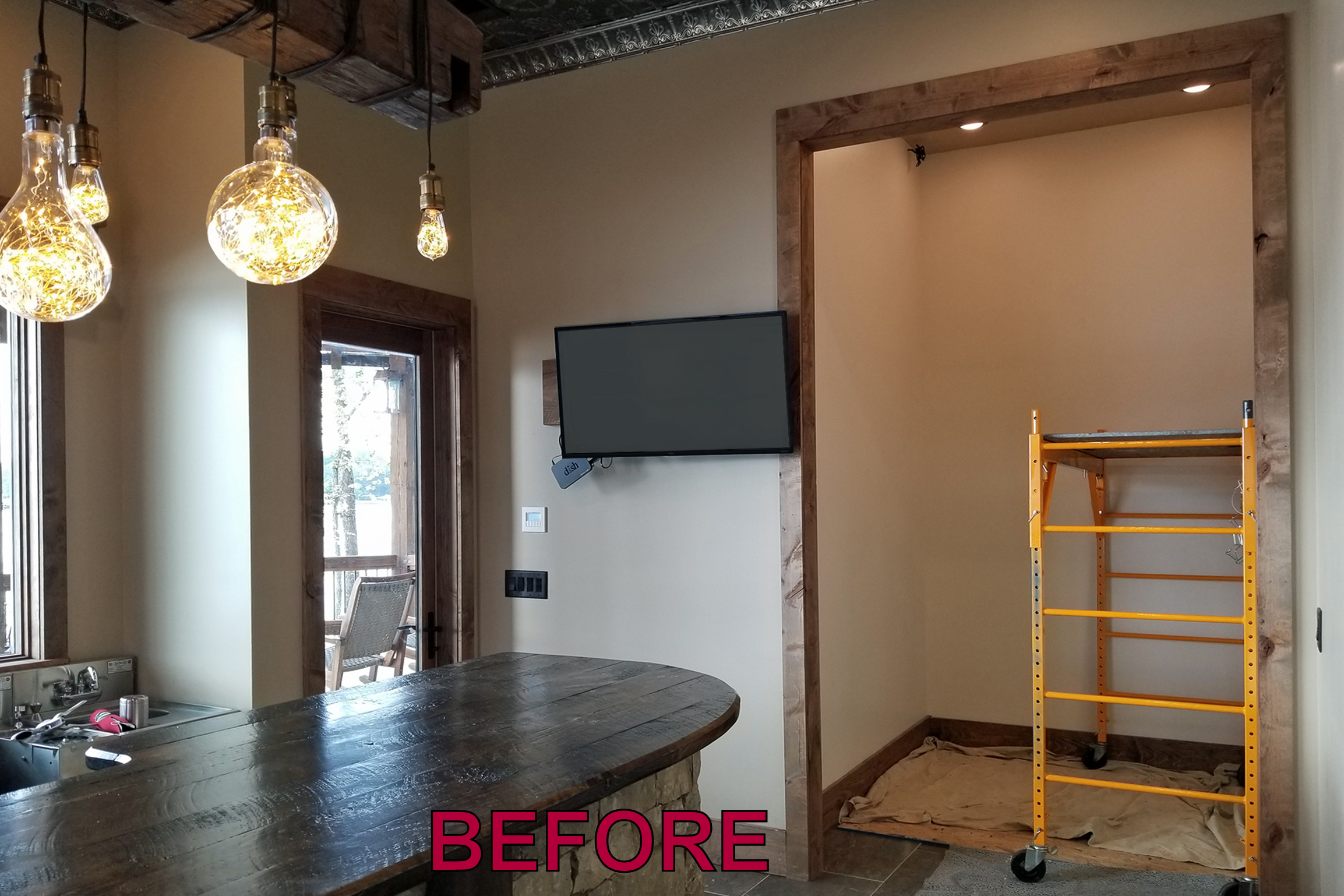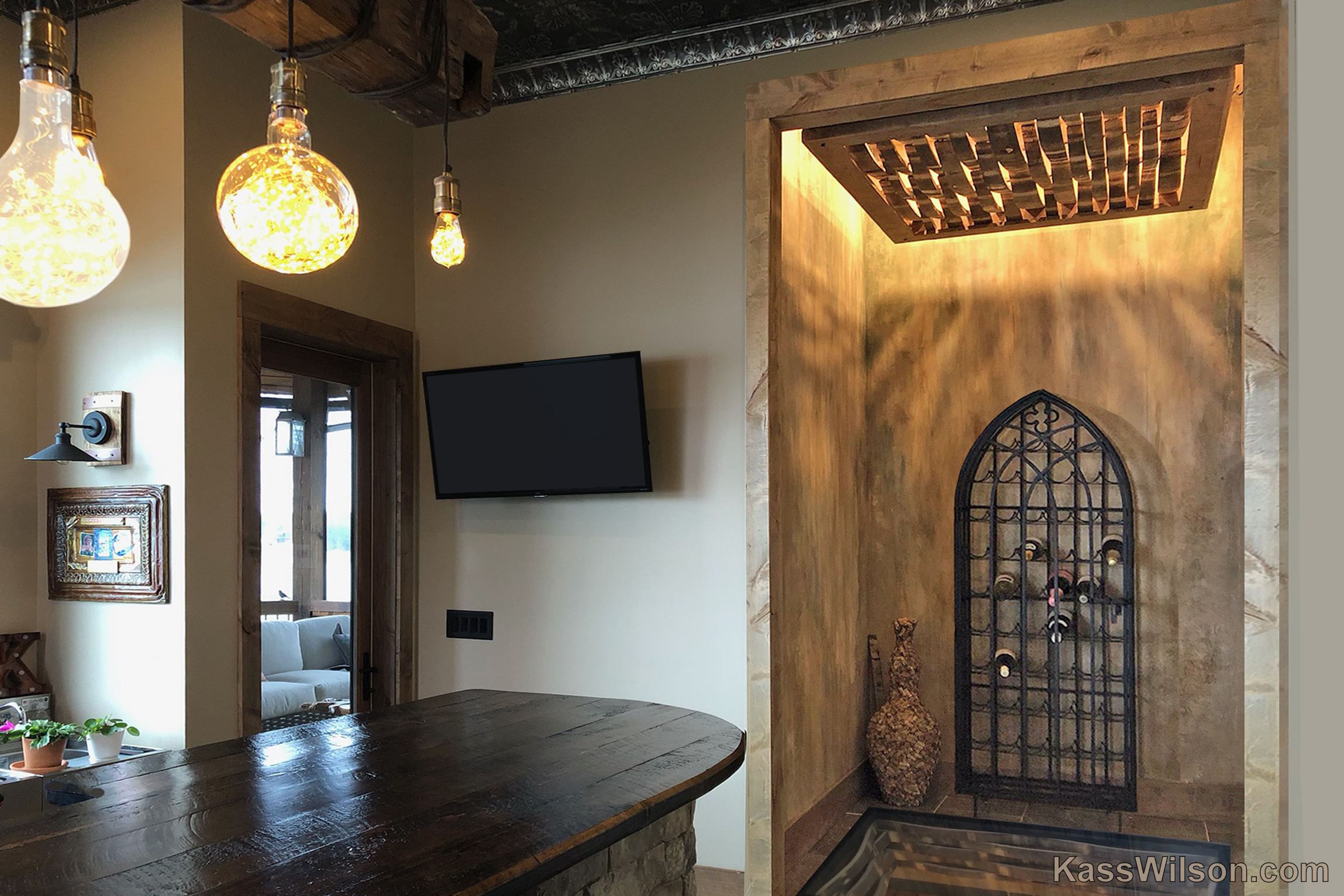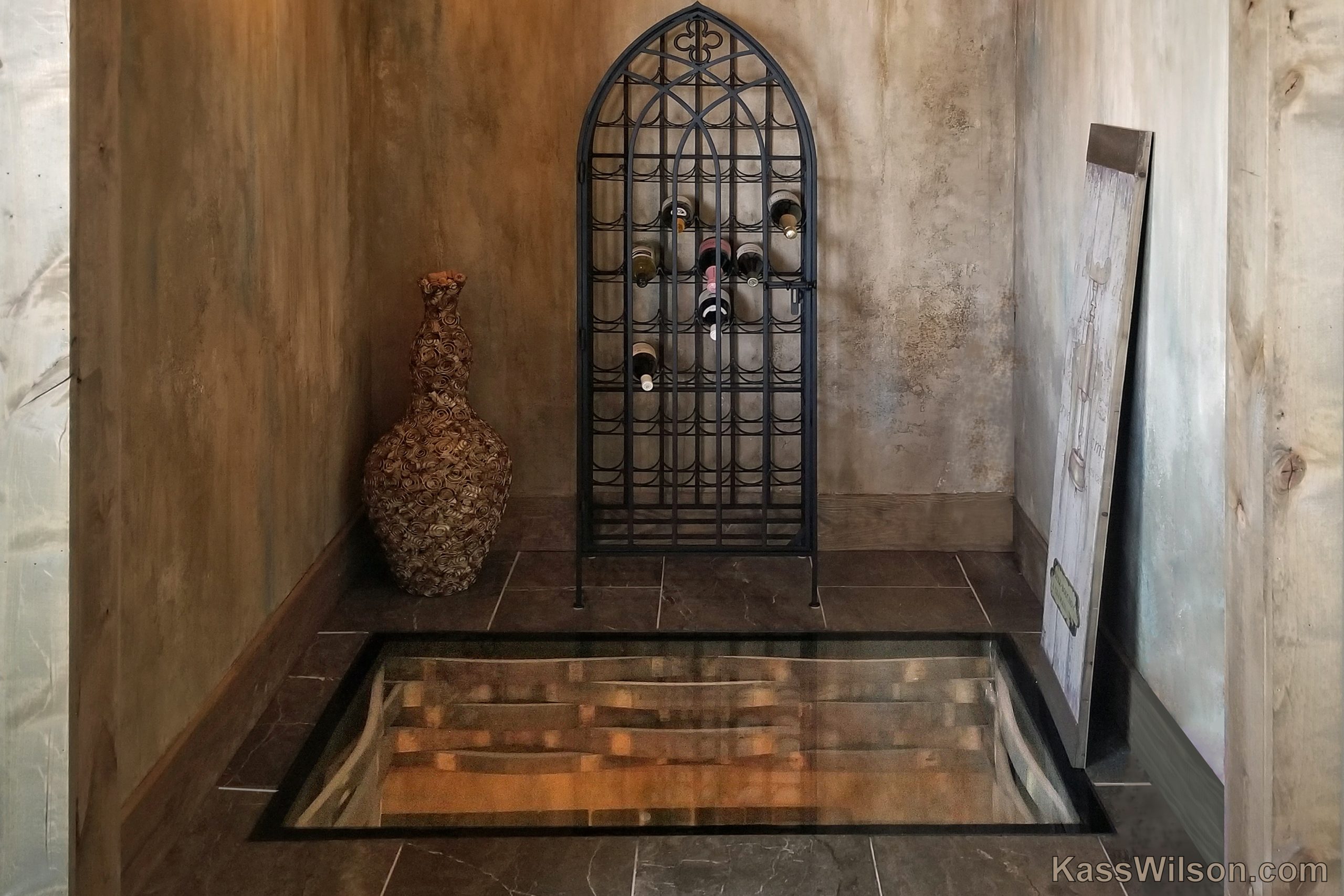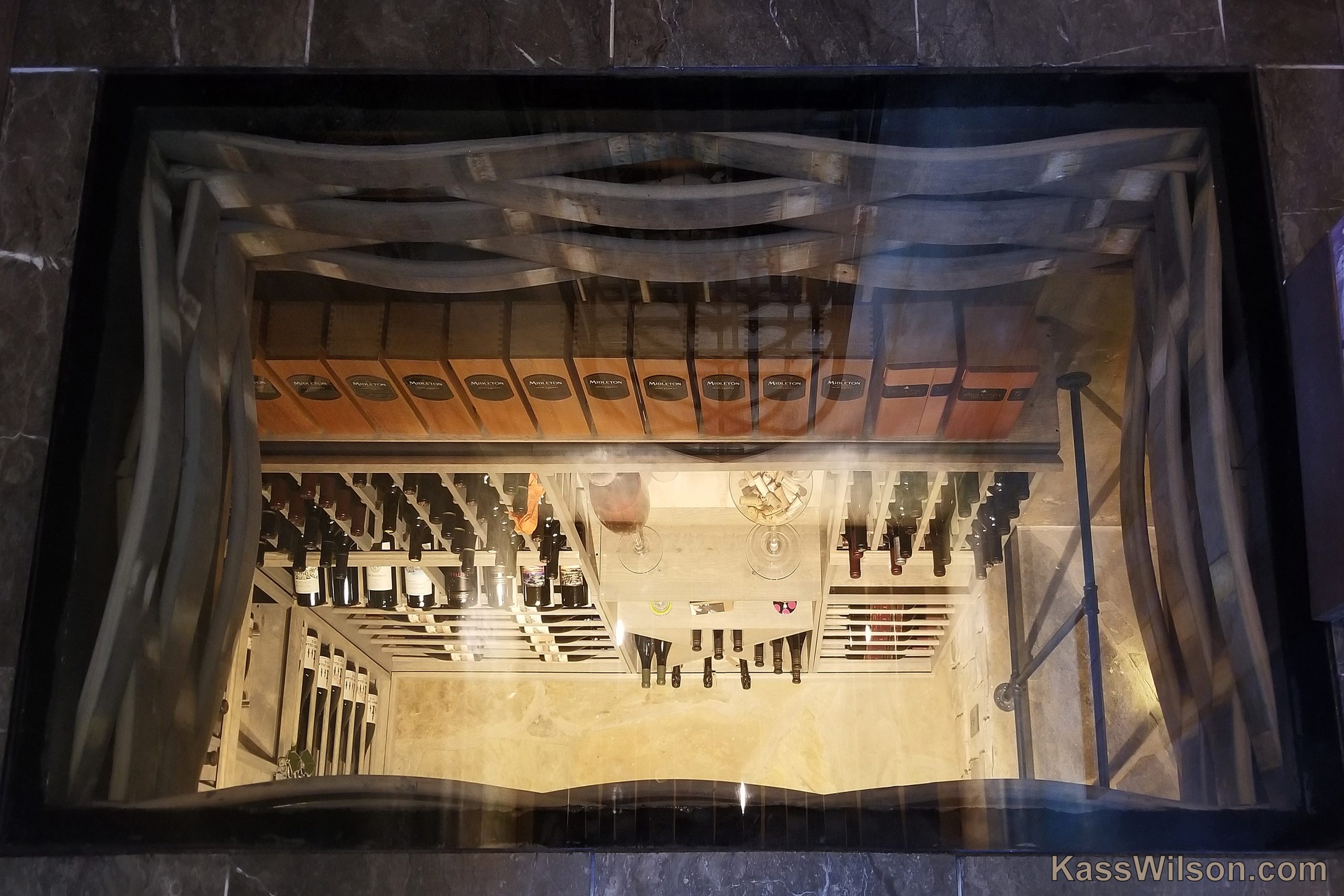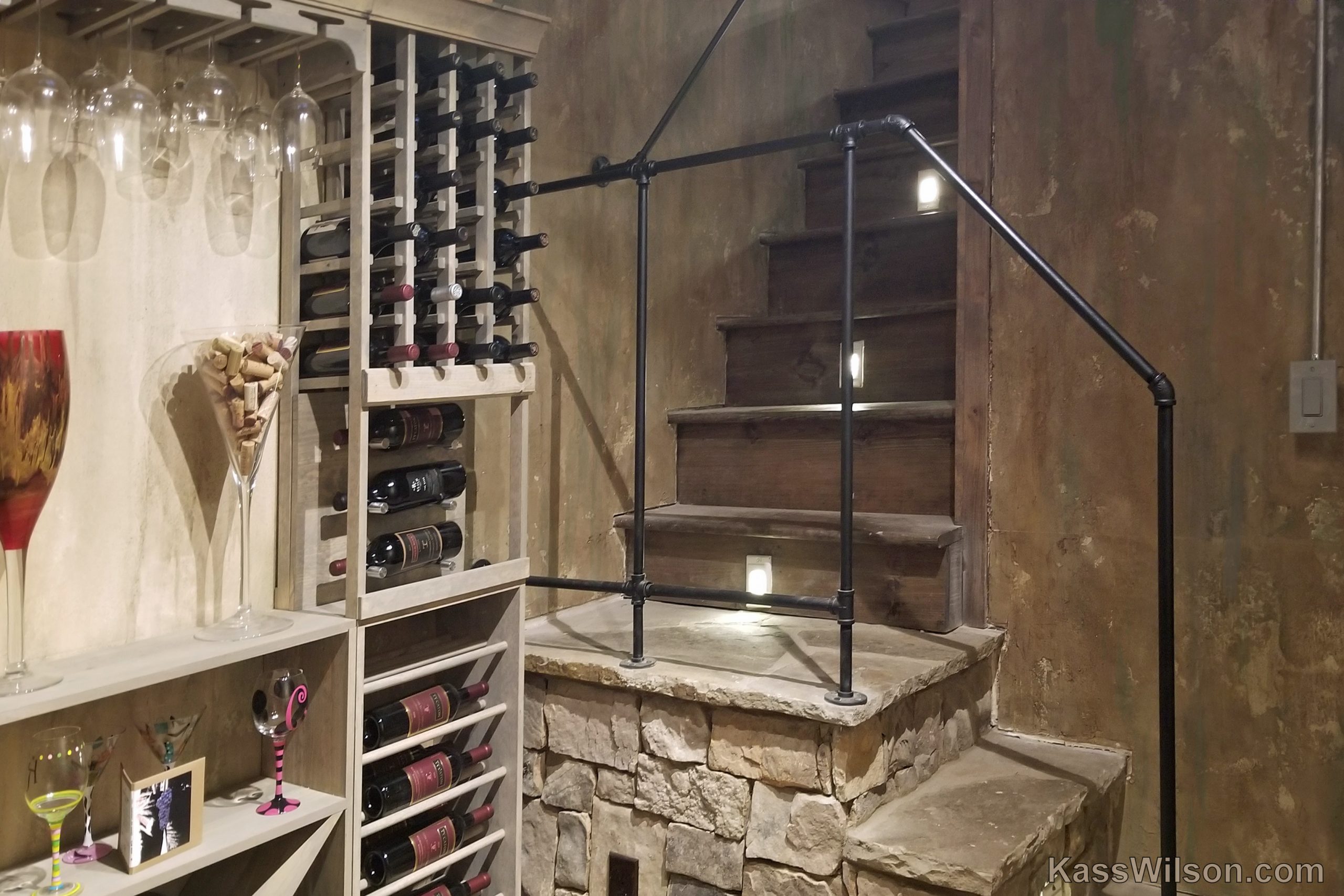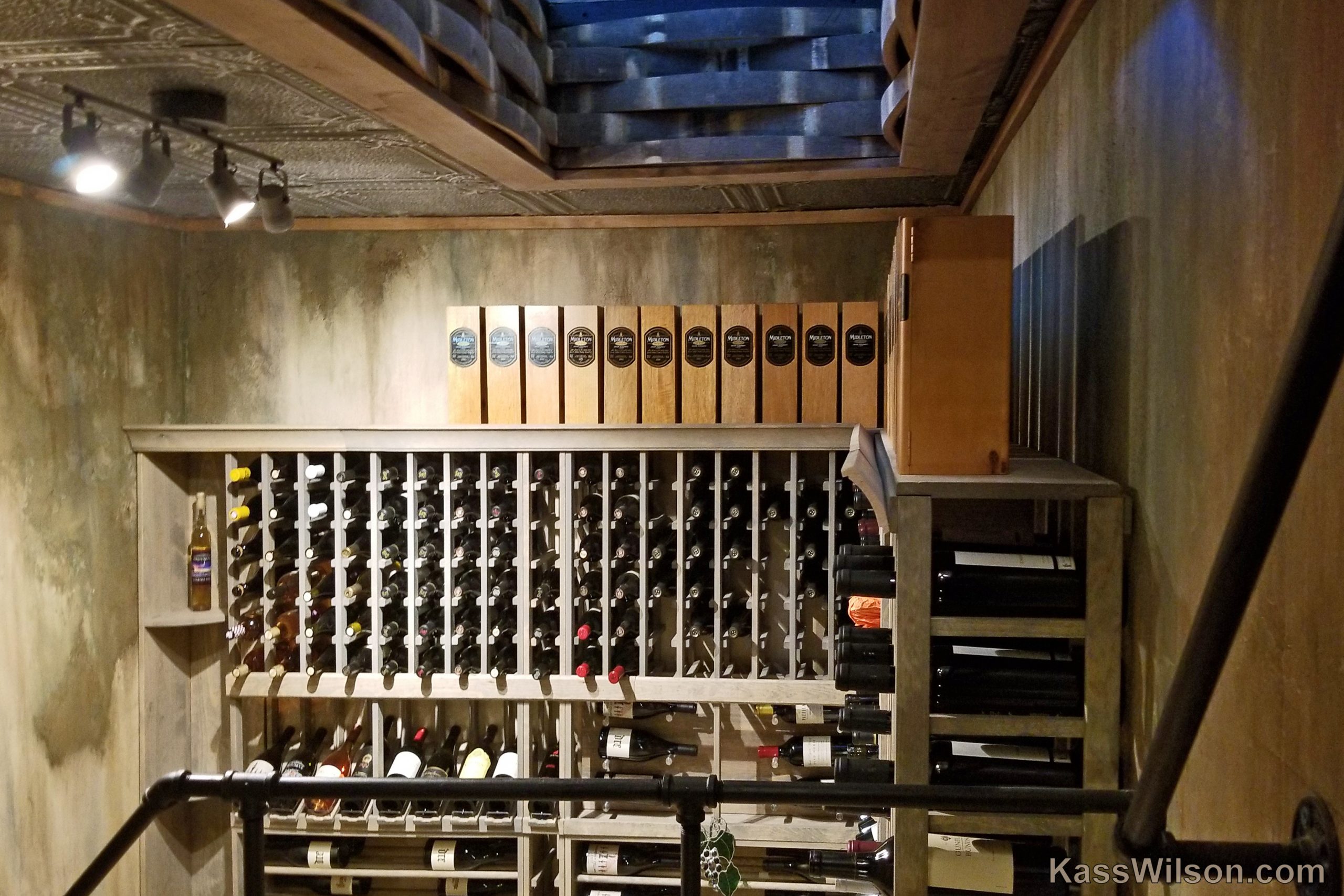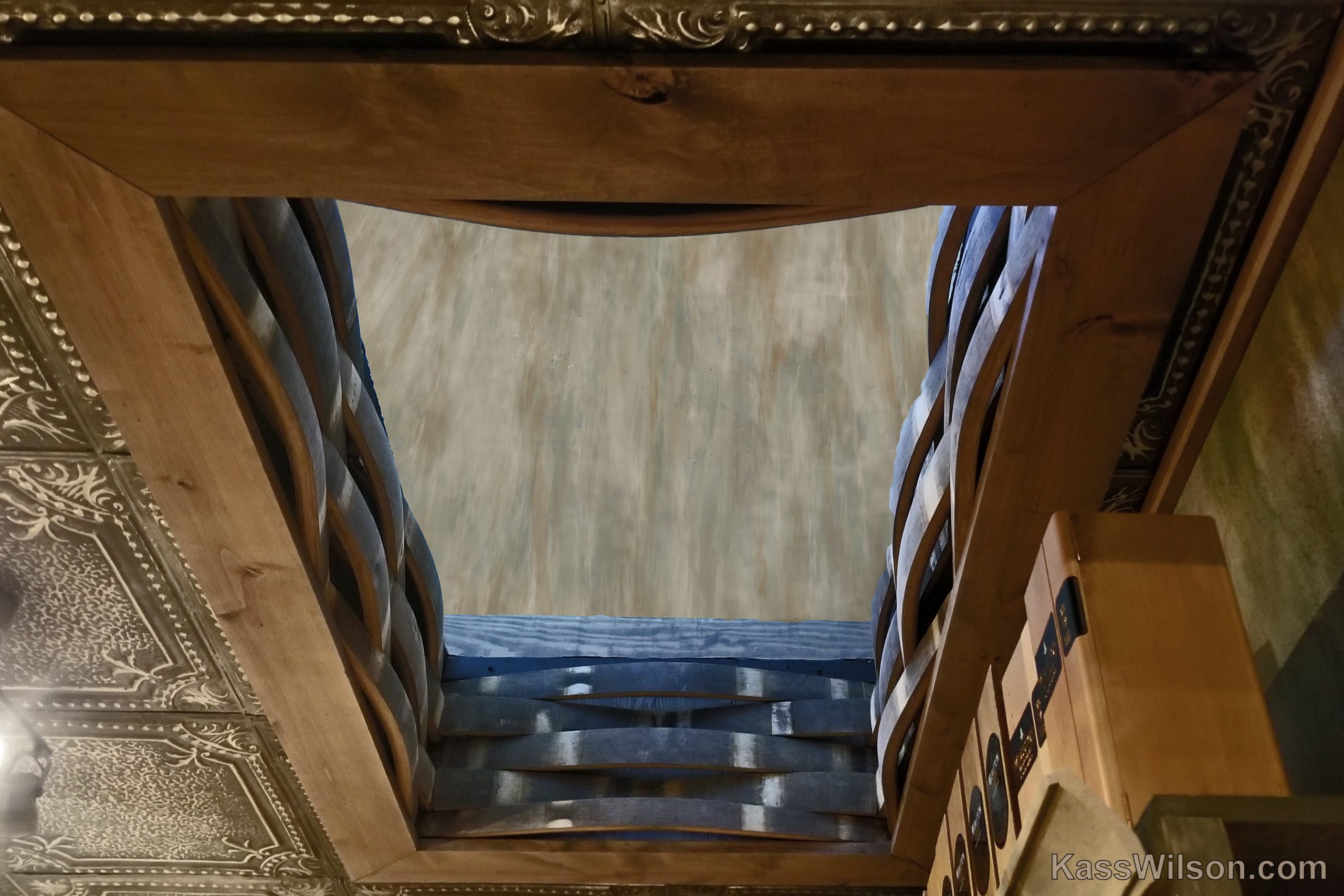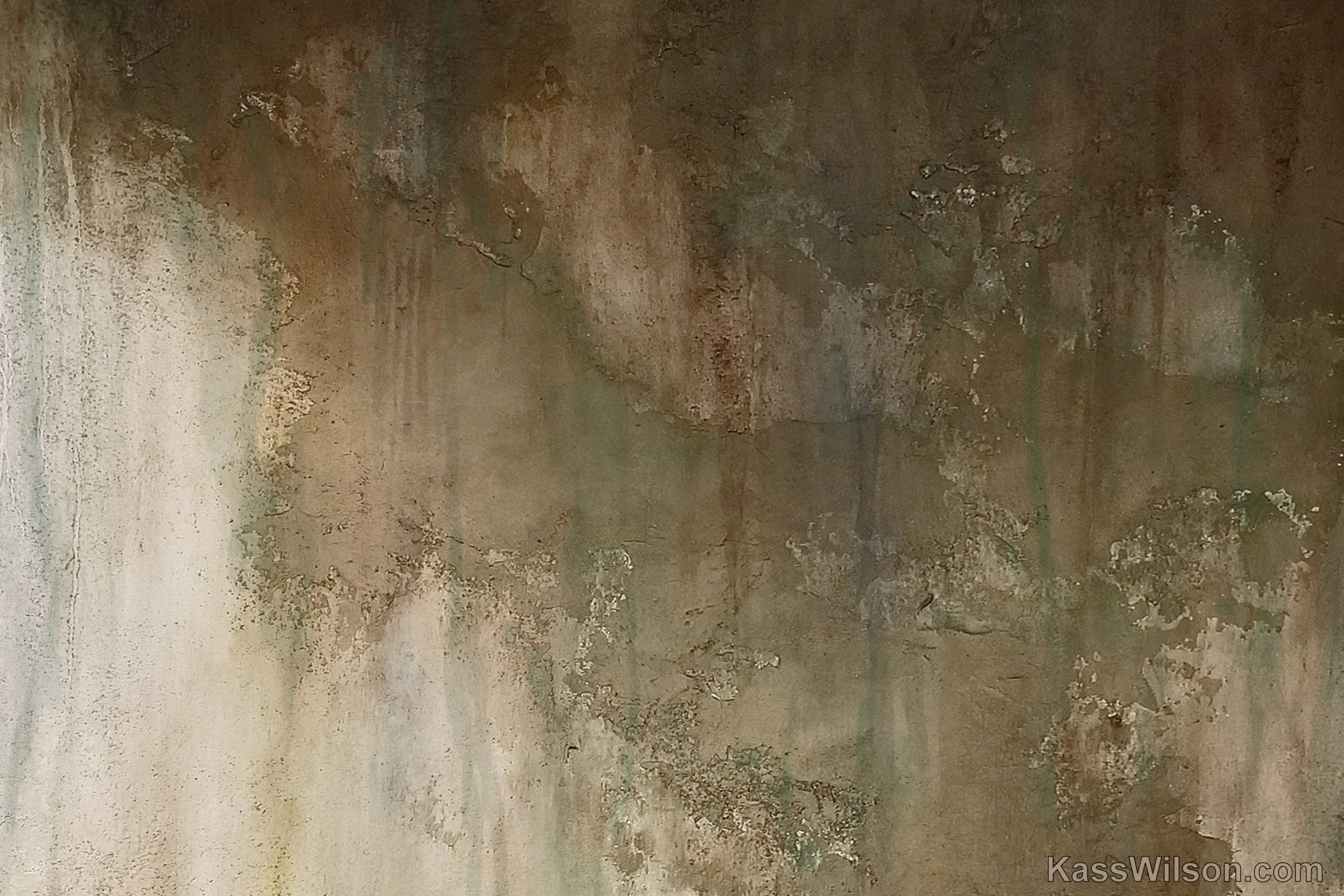 4 glass floor 20221008_131031pswm
5 entrance 20221008_132018ps1wm
6 20221008_131531_001pswm
7 from below 20221008_131608ps1wm
8 faux finish 20200605_061839ps1wm
For the serious collector, a basement wine cellar is a dream.  The ideal wine storage is all about creating the right environment.
Here, suitable conditions occur naturally offering both climate control and humidity. The glass floor allows this design treasure to be proudly on display.
Builder:
High Country Builders
Shane Tankersley
706-633-8800
Shanet31@live.com
Designer:
Cindy Trimble
706-946-2030
cindy@studiotrimble.com
StudioTrimble.com
2 Scenic Drive,
Blue Ridge, GA 30513